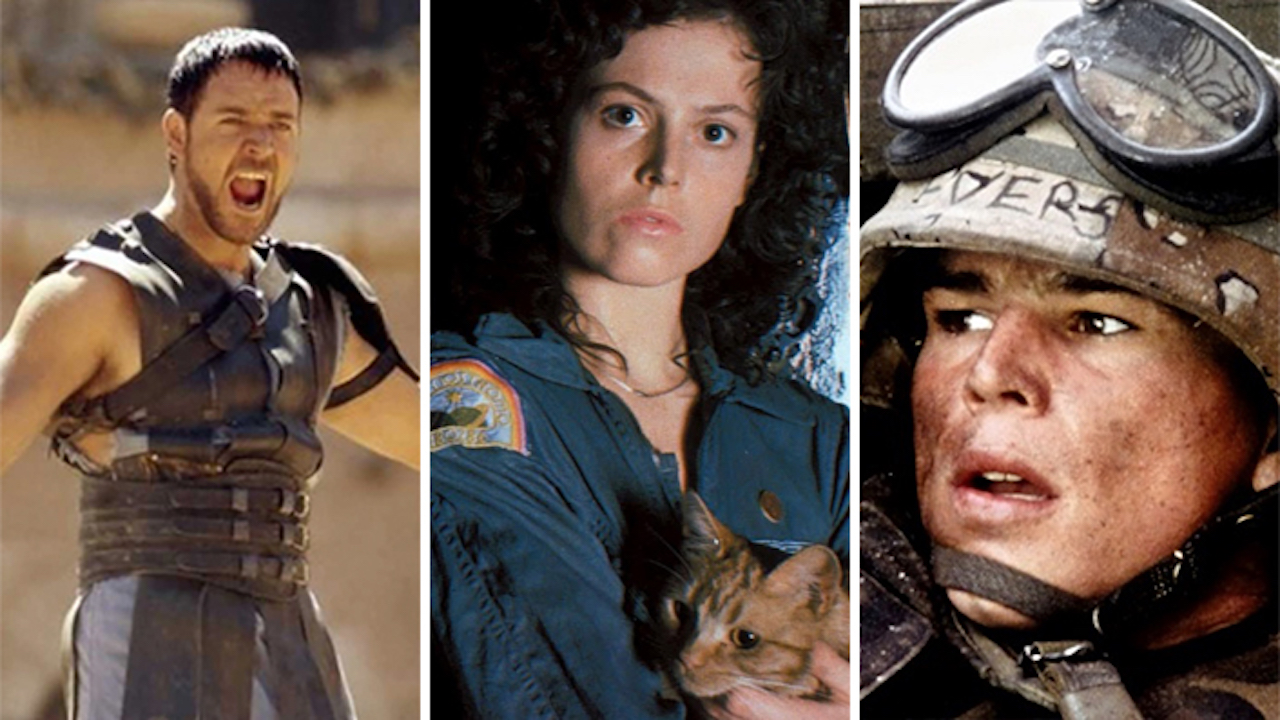 Great Scott! Ranking the top 10 Ridley Scott films, from Alien to Thelma and Louise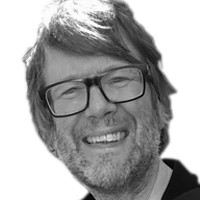 ---
The Last Duel, starring co-writers Matt Damon and Ben Affleck along with Adam Driver and Killing Eve's Jodie Comer, hits cinema screens this month—and House of Gucci is scheduled for a release towards the end of the year. Looks like 2021 is ending with a flourish for visionary director Ridley Scott.
What better time to look back at the irascible Brit's finest work? Here are the top 10 Ridley Scott films, from a long and turbulent career…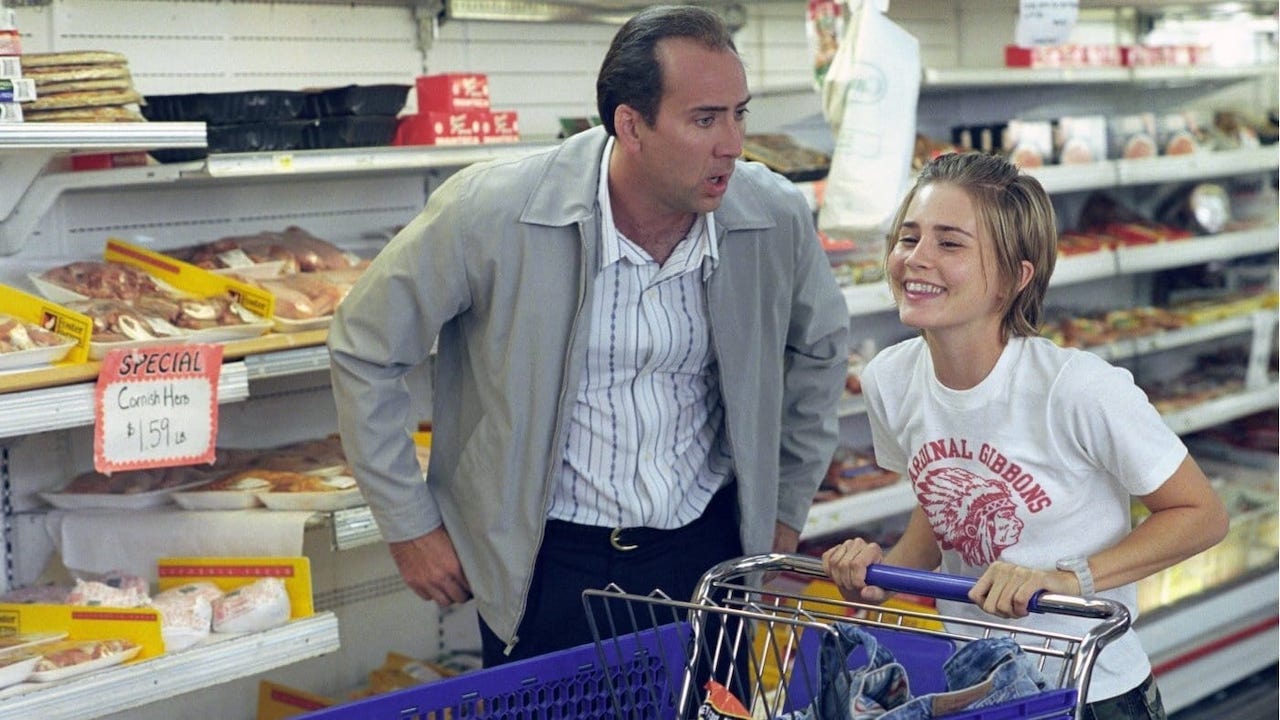 Nestled in between Black Hawk Down and the 2005 historical epic Kingdom of Heaven is this atypical quirky crime-comedy caper. Playing for laughs is not something that Scott has made a habit of—not that his films are devoid of humour— but in Matchstick Men he adapts Eric Garcia's novel with biting wit and sly humour. Starring Nicolas Cage, riding high from his Oscar-nominated dual role in Spike Jonze's Adaptation, and Sam Rockwell after his brilliant turn as Chuck Barris in Confessions of a Dangerous Mind, the pair play Roy and Frank, a couple of con-men on the verge of a life-changing swindle.
The con is threatened, however, by a depressed Roy who suffers from obsessive-compulsive disorder and is now dealing with the arrival of his estranged teenage daughter, Angela (Alison Lohman). Cage reigns in his well-developed wild-card persona and gives an emotional performance, especially when sharing the screen with Lohman.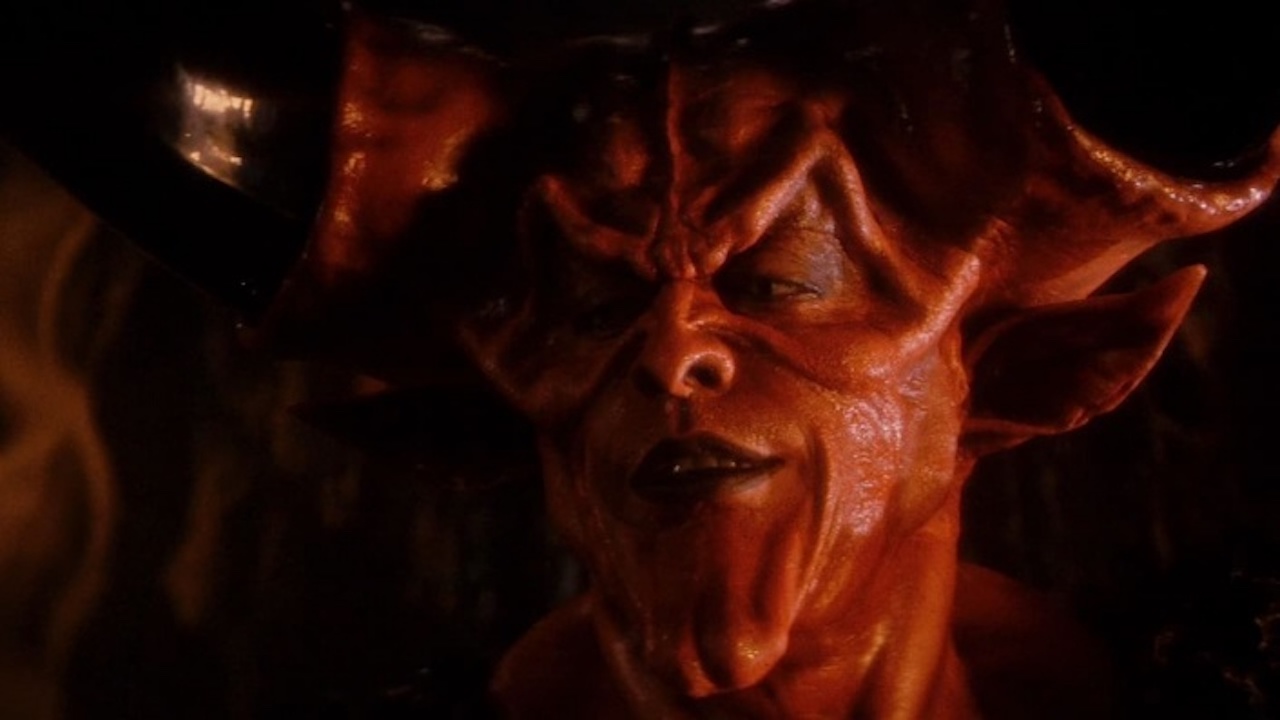 Watch on Prime Video
Starring Tom Cruise before his career was shot into the stratosphere by Top Gun, Scott's twisted parable is a sumptuous big-screen fairy tale, a contemporary cinematic confection recalling both the expressionistic fantasies of Jean Cocteau's Beauty and The Beast and the animated splendour of Disney's early features.
Sign up for Flicks updates
Cruise plays naïve woodland dweller Jack, Ferris Bueller's girlfriend Mia Sara is Princess Lili, and The Rocky Horror Picture Show's Tim Curry—unrecognisable under layers of make-up by latex legend Rob Bottin—is transformed into Darkness, the embodiment of evil, who has stolen the horn of a unicorn and thrust the kingdom into eternal darkness. The plot is a slight flight of fancy, but the visuals are eye-popping. And then there is the score. Both Jerry Goldsmith and German electronic music pioneers Tangerine Dream provide the music, depending on which territory in which you saw Legend (yes, another Scott film that had a troubled release).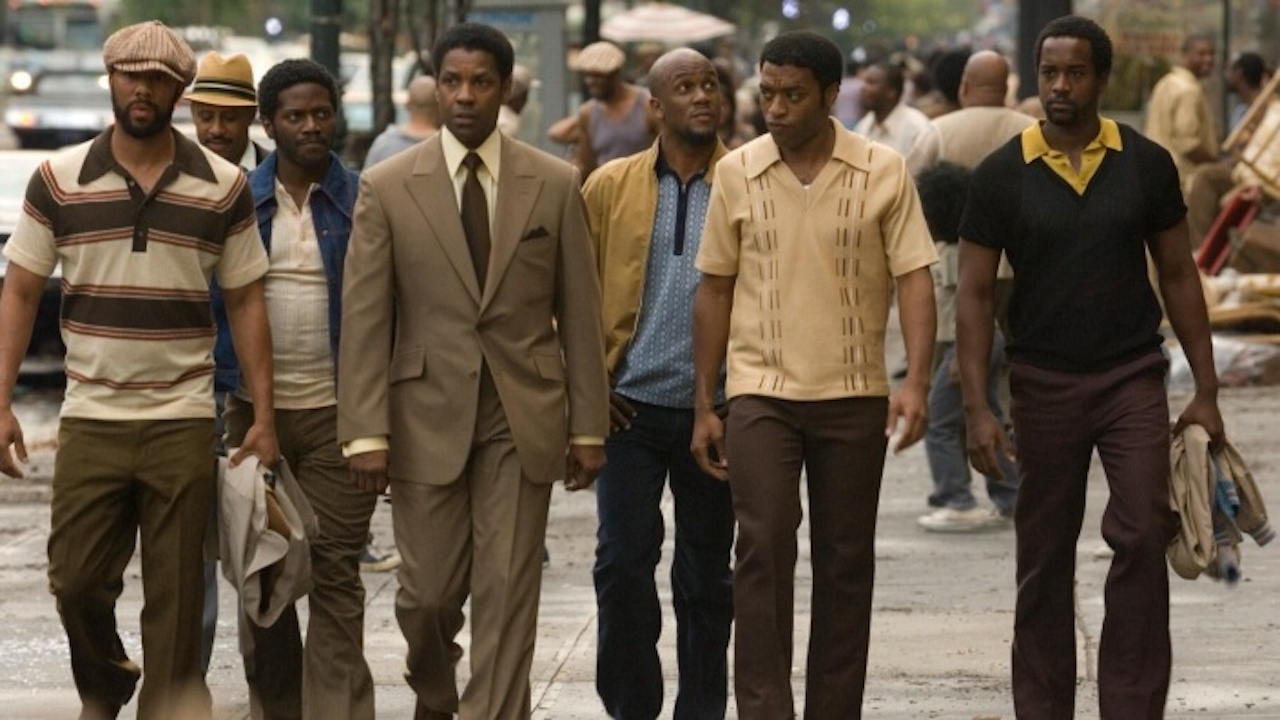 Watch on Prime Video
Scott continued his five film relationship with Russell Crowe, who in turn was reunited with his Virtuosity co-star Denzel Washington, in this gritty adaptation of Mark Jacobson's New York Magazine true-crime expose The Return of Superfly. Washington plays a fictionalised version of Frank Lucas, a gangster from La Grange, North Carolina who smuggled heroin into the United States on American service planes returning from the Vietnam War.
Crowe plays hound dog detective Richie Roberts, the cop leading the task force charged with bringing down Lucas's entire operation. Dripping in 70s style, Scott revels in the period drama but shows great restraint. By dropping any form of directorial flamboyance, he lets the minutiae of the era and his stellar cast work wonders with the material.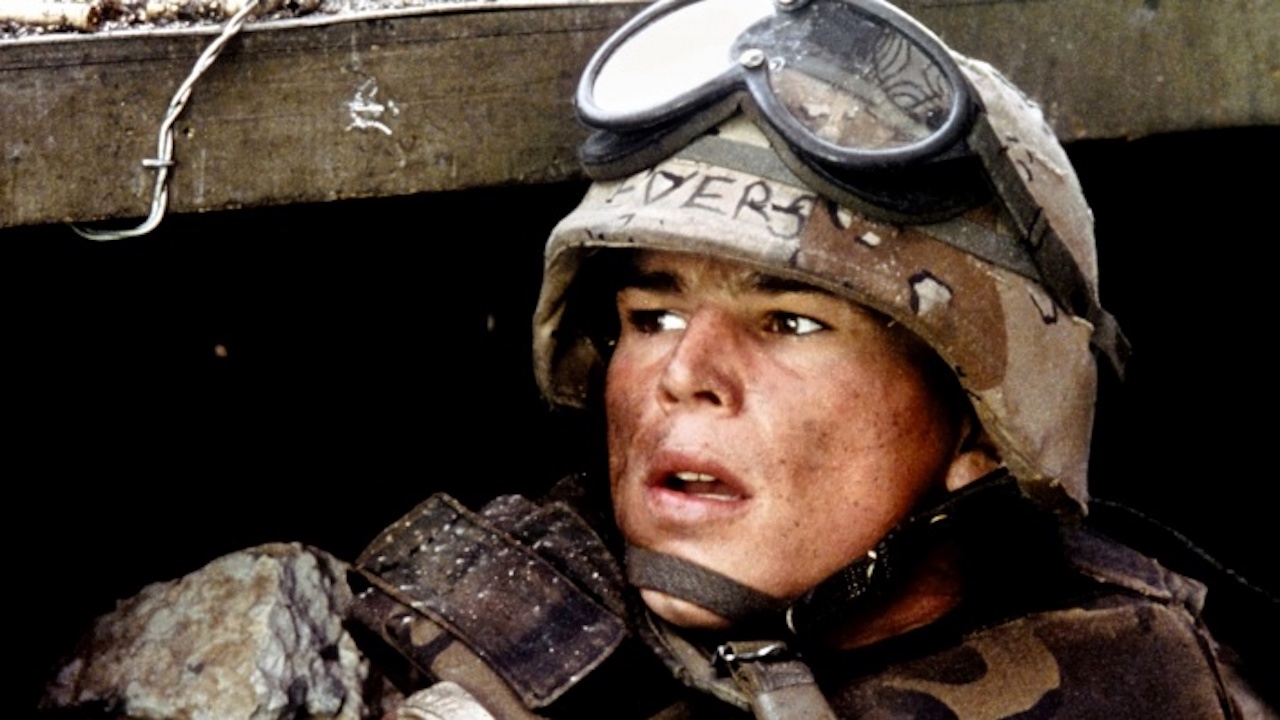 Watch on Stan
Based on Mark Bowden's 1999 non-fiction book of the same name about the U.S. military's 1993 raid in Mogadishu against the local militia, Black Hawk Down boasts a large ensemble cast, including Josh Hartnett, Eric Bana, Tom Sizemore, William Fichtner, Sam Shepard, Jeremy Piven, Tom Hardy in his first film role, and Trainspotting stars Ewan McGregor and Ewen Bremner.
The action overwhelms in a frenetic spray of bullets, blood, and spittle. Along with Steven Spielberg's Saving Private Ryan, Black Hawk Down changed the face of cinematic warfare. The firepower and artillery that Scott has at his disposal is astounding but the savage brutality on display at no time glorifies the bloody war these young soldiers have found themselves fighting.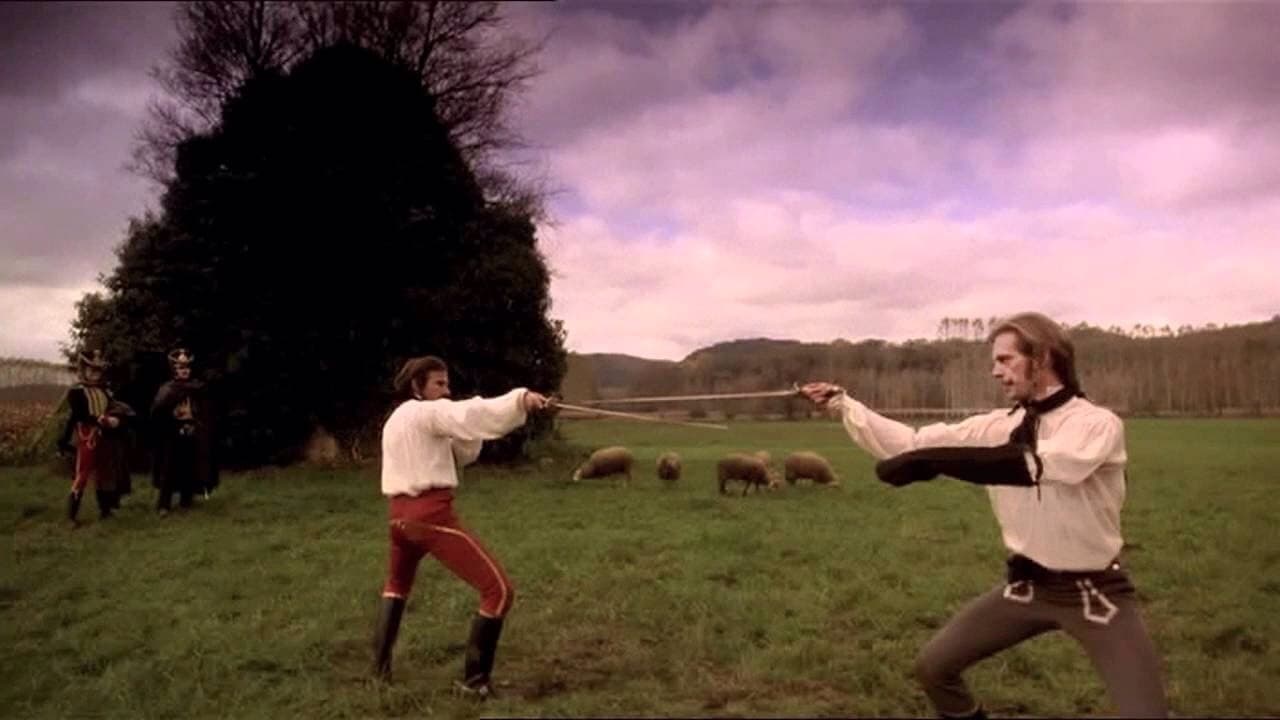 Scott's lavishly staged historical drama, based on Joseph Conrad's short story The Duel, follows a decades-long, bitter feud between two rapier-wielding soldiers set against the backdrop of the sprawling Napoleonic war. Shot on location in increasingly barren and difficult locales with two of Hollywood's most notoriously spiky actors and a who's-who of British acting royalty including Albert Finney, Tom Conti and Edward Fox, this may not sound like the obvious choice for an easy debut feature—but the fiercely independent Scott has never taken the easy route.
Starring Harvey Keitel and Keith Carradine as Lieutenants Gabriel Feraud and Armand d'Hubert, the titular combatants in question, The Duellists is a sprawling, swashbuckling epic that more than hints at the greatness to come. The duels in particular, each one shot in a distinct style, are visceral and ferocious as the meticulous Scott strives for authenticity.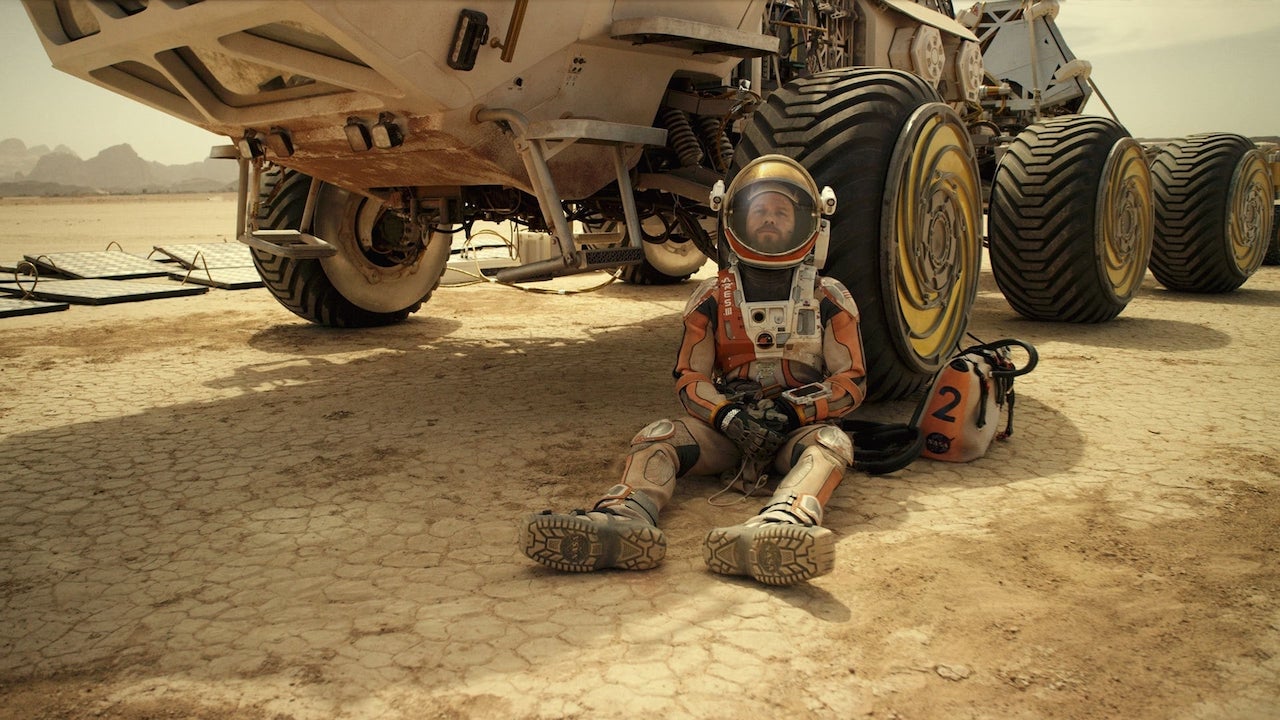 Watch on Disney+
Matt Damon leads an all-star cast including Jessica Chastain, Kristen Wiig, Chiwetel Ejiofor, Sean Bean and Jeff Daniels in this horticultural Lost in Space. Set in the near-ish future, Damon plays astronaut Mark Watney: during a severe dust storm on Mars, he is separated from his team and assumed dead.
Left to fend for himself on the angry red planet, Watney must use all his ingenuity, determined self-belief, and potato-growing skills to survive on the hostile planet and send a message back to earth. Growing vegetables has never been so riveting! Brilliantly playing on our fears of loneliness and isolation, The Martian sees Damon on a charm offensive. A one-man show for much of the film's hefty running time, it's a testament to the star and his director that this remains such an entertaining experience.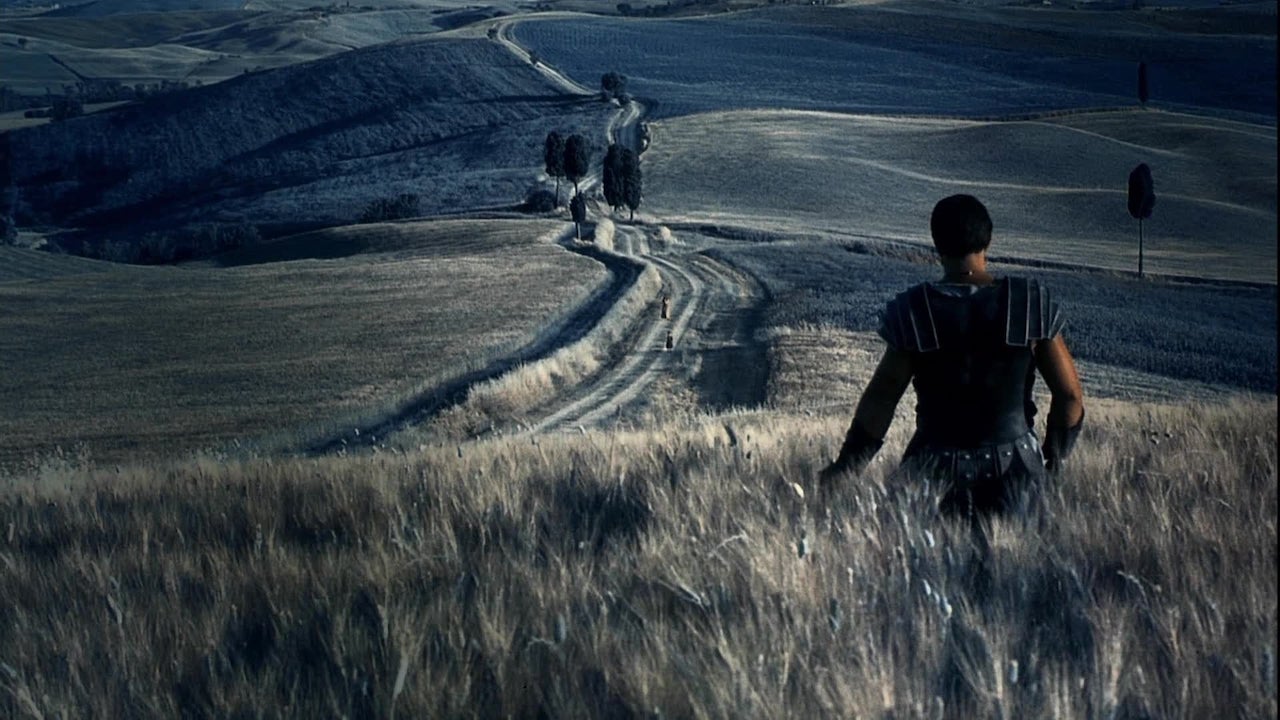 Watch on Netflix
After the failure of the much-maligned Demi Moore vehicle G.I. Jane, Scott returned to the kind of visual spectacle for which he made his name, albeit in a different century. Gladiator saw the director head to the Colosseum in 180 A.D. Rome, where gladiators fought to the death in front of a bloodthirsty crowd. Russell Crowe stars as Maximus Decimus Meridius, commander of the Armies of the North, General of the Felix Legions, and loyal servant to the true emperor.
His wife and children are brutally murdered when he refuses to pledge allegiance to the emperor's murderous son, played with venomous glee by Joaquin Phoenix: the soldier must use his military training to rise through the gladiator ranks and wreak bloody revenge. The historical epic was the final on-screen appearance of Oliver Reed who died during the production. The fights are a masterclass in building tension, breathtaking choreography, and stylised blood-letting that once again saw Scott at the forefront of his chosen genre.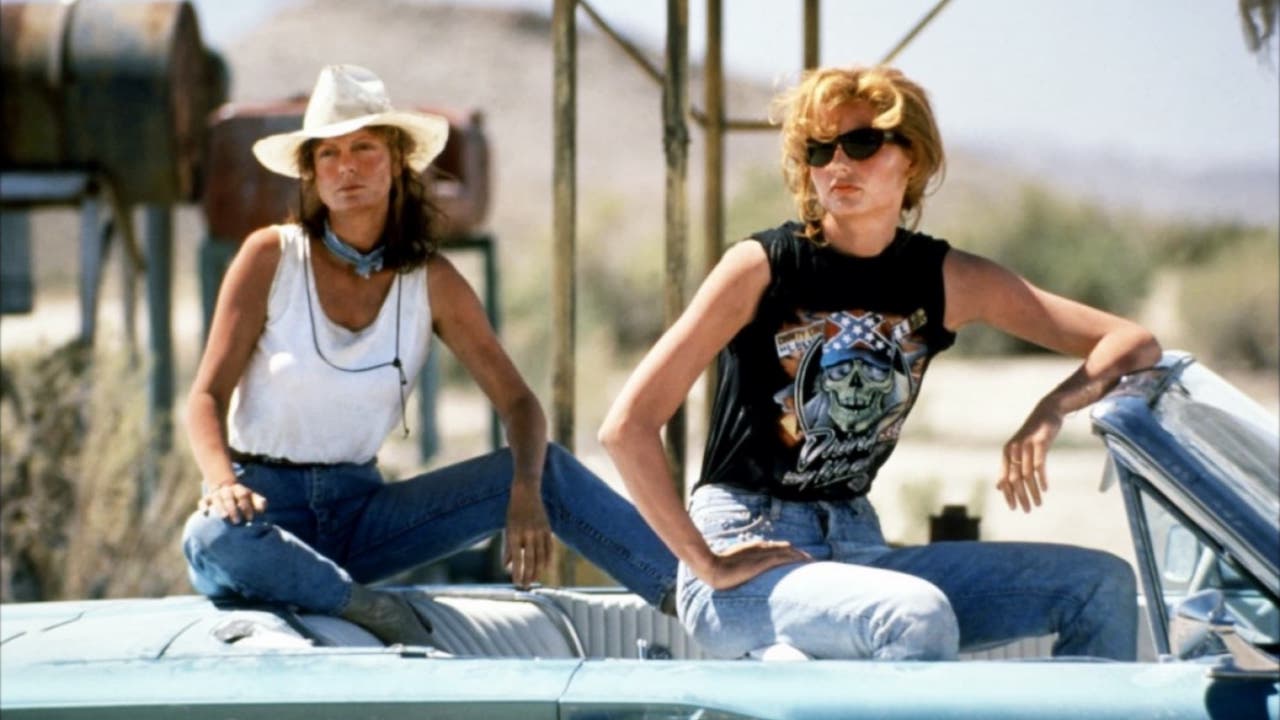 Watch on Stan
Susan Sarandon and Geena Davis hit the tarmac as two best friends trying to escape their dreary lives by heading out on a weekend vacation. Gruff former ad man Scott wasn't an obvious choice to direct a proto-feminist road movie, but this female-driven clarion call for gender equality is a rip-roaring rollercoaster ride.
Fuelled by two sensational performances both nominated in the Best Actress category at the 1992 Oscars, Thelma & Louise also stars Harvey Keitel as the cop trying to help the on-the-run friends, and a young Brad Pitt as a seductive drifter. Full of iconic moments including the oil tanker explosion and an emotional ending that channels Butch Cassidy and the Sundance Kid, this powerful tale of friendship against the odds stills strikes a powerful chord viewed through a #MeToo lens.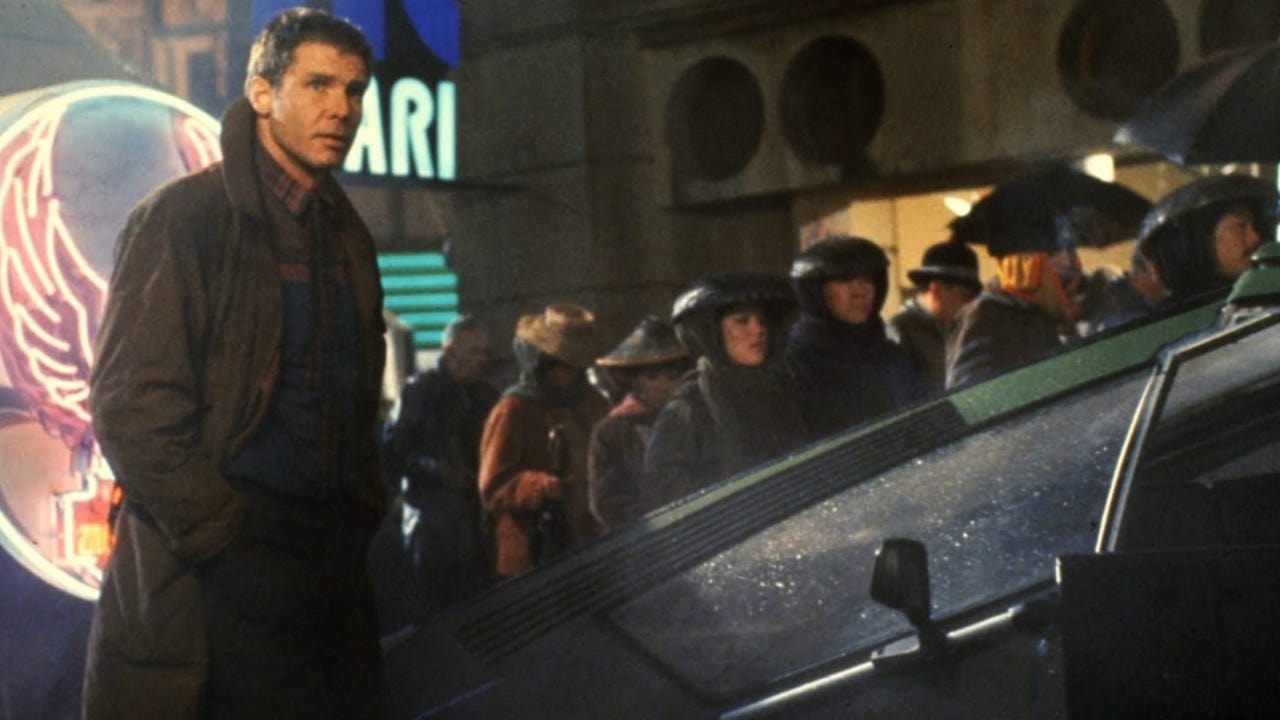 Watch on Stan
Ridley Scott's stunning adaptation of Philip. K Dick's Do Androids Dream of Electric Sheep? was a huge failure when first released. Audiences were not ready for a bloodied and bruised Harrison Ford, ditching the Han Solo/Indiana Jones wisecracks as a psychologically damaged detective who has lost the taste for his job 'retiring' increasingly human-like replicants.
From the opening moments as the camera surveys the futuristic Los Angeles landscapes, to the rain-drenched final confrontation when a scene-stealing Rutger Hauer, as the leader of the renegade 'skin jobs', makes that speech, Blade Runner is all about life. The fragility of those who have it and the longing of those who want it. Now seen as Scott intended after decades of studio interference, Blade Runner is a stunning achievement. The justly lauded visuals and Vangelis' mesmerising electronic score ensure that, whatever audiences thought of the film back in 1982, Blade Runner is now rightly hailed a classic.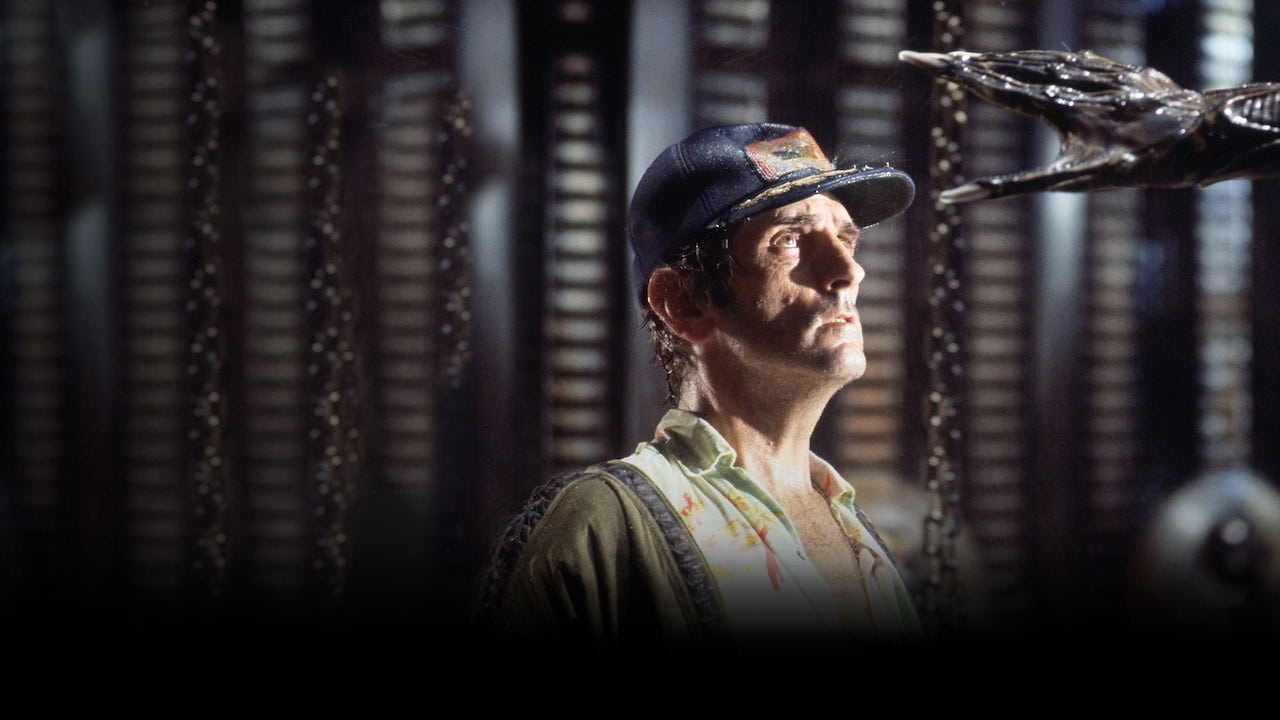 Watch on Disney+
All these years on, it's still Scott's sophomore cinematic effort that astounds. Showing a then-revolutionary dirty side to inter-planetary space travel, the cast are depicted as working grunts: gone is the sterile world of Kubrick's 2001: A Space Odyssey. The crew of the Nostromo are a scruffy bunch of space truckers woken from their slumber to investigate a mysterious signal.
The film made a star out of Sigourney Weaver but it's the parasitic xenomorph who steals the show. From the face-hugger that secretes an extra-terrestrial embryo into John Hurt, to the chestburster that erupts from his stomach in a gut-wrenching spray of plasma, the creature's lineage is striking and shocking. Swiss surrealist H.R. Giger's overtly phallic alien designs were brought to vivid life by special effects artist Carlo Rambaldi. The poster tagline read 'In space, no one can hear you scream': in reality, Alien had late-70s cinema audiences screaming in the aisles, and still has the power to terrify.