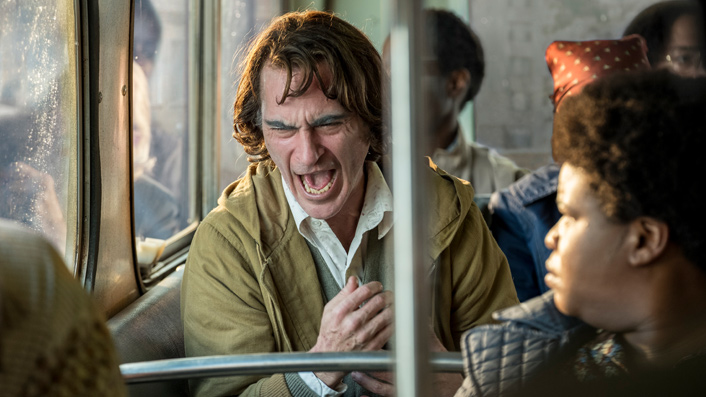 Joker, Ad Astra and the other big films that just played at the Venice Film Festival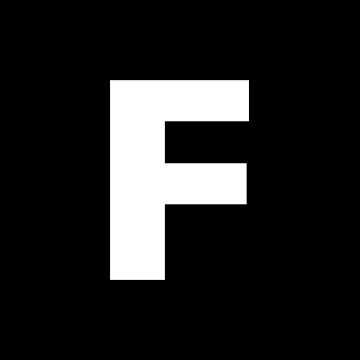 ---
Helen Barlow reports on the big films that have premiered, and will premiere, at this year's Venice Film Festival.
The 76th Venice Film Festival, the oldest film festival on the planet, is jam-packed with stars appearing in films by respected directors. The biggest and most widely anticipated is Todd Phillips' Joker starring Joaquin Phoenix. The actor was last here with Paul Thomas Anderson's The Master, for which he was Oscar-nominated, though he also starred in 2018's The Sisters Brothers.
Phillips of The Hangover fame is not perhaps the obvious choice to bring a gritty version of the iconic comic book character to the big screen, but one hears that working with an immersive actor like Phoenix has helped him realise a more nuanced version of Batman's arch-enemy. Oscars beckon, especially for Phoenix.
Ad Astra, directed by James Gray (Phoenix's director on his early films The Yards, We Own the Night and Two Lovers) has already screened and it's a visual feast not unlike Alfonso Cuarón's award-winning Gravity, which opened the festival in 2013. It's hard to imagine an actor on a bigger roll at the moment than Brad Pitt. Will he be Oscar-nominated for the film or will he more likely be considered for his standout turn in Once Upon A Time in Hollywood?
Sign up for Flicks updates
Ever genial, Pitt was in a good mood on the Lido, and unlike most stars was in no hurry to escape from the stage after his film's press conference. He produced Ad Astra via his Plan B company for his good friend—"I first met James around the time of Little Odessa," he says, and when the New York director struggled with the challenge of telling a small intimate story on a huge canvas, outer space, Brad was there at all hours of the night to take his call.
There's probably too much voice-over, but it's interesting following an astronaut venturing to the outer reaches of the solar system to unravel a mystery that threatens the human race, while also hoping to find his long lost astronaut father (Tommy Lee Jones).
The festival opened with The Truth, the foreign-language debut from Japanese director Hirokazu Kore-eda, the winner of the 2018 Cannes Palme d'Or for Shoplifters. The French film follows Catherine Deneuve's movie star Fabienne as her long-neglected daughter (Juliette Binoche) and son-in-law (Ethan Hawke) come to visit with her granddaughter from New York. Fabienne has just published a memoir where she has fudged the facts and we await the showdown between mother and daughter, that is between France's two greatest actors. Deneuve is in fine, hilarious form as she reigns over her staff and anyone who comes her way.
Also from France, Dominik Moll's Only The Animals opened the Venice Days sidebar and it marks a return to form for the director of 2000's Harry, He's Here to Help. The non-linear thriller where five characters play a role in the death of a woman (Valeria Bruni Tedeschi) stars Denis Menochet (Inglourious Basterds) as a man who has fallen in love online. Where this all leads changes with every scene and it is truly enthralling.
Netflix has a selection of high profile films in the Festival with Noah Baumbach's Marriage Story making its world premiere. It looks like a huge hit, if the audience reaction is any indication. The film begins with Star Wars dude Adam Driver as a New York theatre director who is stunned that his Hollywood actor wife Scarlett Johansson wants a divorce. As the couple becomes bicoastal, the idea of having a friendly split becomes complicated by very expensive lawyers. We watch the couple battle over the custody of their eight-year-old son as each realises what they're losing as change becomes inevitable.
Laura Dern scores with a scene-stealing performance as Johansson's formidable lawyer, while Driver's lawyer Alan Alda tries to persuade him to cut his losses and settle. The film is also very funny. Driver, of course, got his start a decade ago in Baumbach's Frances Ha (where Baumbach met his partner Greta Gerwig) and the film is surely inspired by Baumbach's divorce from Jennifer Jason Leigh with whom he has a son.
Also from Netflix, Steven Soderbergh's Panama Papers pic The Laundromat starring Meryl Streep and Gary Oldman is set for Sunday while The King directed by David Michôd and starring Timothée Chalamet premieres on Monday.
Much has been made of there only being two women directors in the competition. Saudi Arabia-born Haifaa Al Mansour (Wadjda, Mary Shelley) directs The Perfect Candidate, which just premiered, while first-time Australian director Shannon Murphy, who has directed episodes of television series including Rake and Offspring, will present Babyteeth on Wednesday.
The Perfect Candidate tells a story of female empowerment with Al Mansour attempting to show Saudi Arabia coming of age through her protagonist, Maryam, a headstrong female doctor as she runs for municipal council. She is seen driving her car alone, something women have only been able to do since 2018, and we watch as a male patient refuses to be treated by a woman. Surprisingly sweet, the film is a little simplistic and perhaps naïve but Al Mansour has to be commended for providing an insight into a culture we rarely see.
Of course, it was a major disappointment that Taika Waititi's Jojo Rabbit didn't make it to the festival, but maybe a Hitler comedy could have been too much for continental Europe to handle. It's just been announced that the film will head to the London Film Festival after world premiering in Toronto.