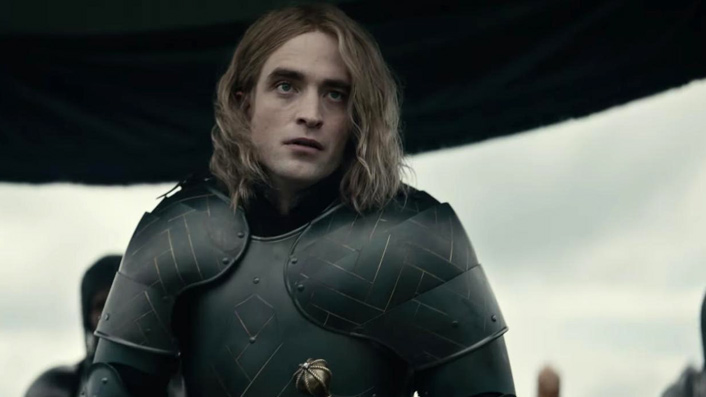 Venice 2019: Robert Pattinson's "razzle dazzle" role, Kristen Stewart's second coming & more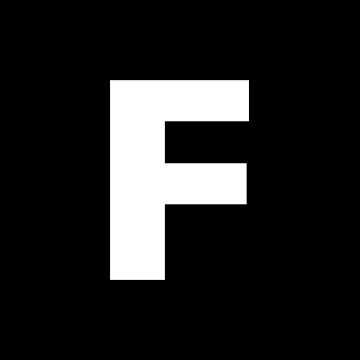 ---
Currently attending the Venice Film Festival, Flicks' Helen Barlow follows up her first report with words from the director of Netflix epic The King, Joker star Joaquin Phoenix, the latest from Kristen Stewart and more.
Robert Pattinson isn't in Venice for his two festival films, but his presence made critics sit up and take notice when he came on screen as the French Dauphin—the son of King Charles of France—in The King directed by David Michôd (Animal Kingdom, The Rover). In fact, the Australian director and his co-writer/co-producer buddy Joel Edgerton noted how they had taken license in creating the characters and in modernising the 15th-century story, especially when it came to the Dauphin.
"I actually think he was a bit of a dandy, he was younger than Rob and apparently he was hugely fat," Michôd explains with a chuckle. "More than anything when I made The Rover with Rob I loved how inventive, hungry and adventurous he was. I had this feeling he would love to sink his teeth into the character because it was unlike anything he had done before. He doesn't appear in the movie until an hour in and it was very important to me that he does it with razzle dazzle."
Still, Pattinson's long ash blonde hair and his speaking Franglais do come as a shock. The British actor also appears in a larger part alongside Johnny Depp in Waiting for the Barbarians screening on Friday.
Sign up for Flicks updates
The casting of Timothée Chalamet, 23, in the central role refers to the fact that King Henry V came to the throne very young. The film shows how Hal had been a drunken youth never really wanting to become king until his father King Henry IV (Ben Mendelsohn) dies.
Edgerton, who like Mendelsohn had previously appeared in Animal Kingdom, also plays the role of the King's great friend, Falstaff, a seasoned fighter and general. Having gained a lot of weight for the role, he kind of resembles Russell Crowe.
"Luckily, I was editing my movie Boy Erased and I just ate two breakfasts, two lunches and two dinners for four months," Edgerton notes.
"Joel's kind of a freak," Michôd adds. "Two weeks after the movie finished he was back to normal again."
The Netflix film is broad in scope, so hopefully will make it to local cinemas before landing on the streaming site. The scene of the Battle of Agincourt is particularly spectacular.
Joaquin Pheonix went the other route to Edgerton, losing so much weight that his ribs stick out in Joker. He told a crowded pressroom how the weight loss helped him get into his role as did the character's howling laugh. He steered clear from being influenced by earlier Jokers played by Heath Ledger and Jack Nicholson. "The attraction to make this film and this character was to approach it in our own way," Phoenix says.
A sad depressed unhinged man, his Arthur Fleck at one point in the film notes, "It was as if I never existed to anyone but myself." Nobody can get his jokes, but he turns them into something that works for him. He can no longer see his social worker due to funding cuts, goes off his meds and lets loose, gradually turning into the character who will become Batman's nemesis. Joker, of course, is a blockbuster in the making.
Australian director Benedict Andrews, best known from the theatre and his previous movie Una, delivered his second feature Seberg, starring Pattinson's one-time Twilight co-star Kristen Stewart. The film itself has the flat feel of a television movie, yet the talented 29-year-old star elevates the material, injecting a lot of feeling into the tragic story of the American actress whose life was essentially destroyed by late '60s FBI surveillance when she supported the Black Panthers. Stewart is keen to spread the world about Seberg on the 40th anniversary of her probable suicide at age 40.
"To sacrifice yourself for others is important and we should definitely know her for more than her short haircut and movies," she says.
In addition to big-budget studio movies Charlies Angels and Underwater, Stewart is on a roll—a second coming. "I'm ready for all of it," she announced, clapping her hands in the air in Venice. "I'm so proud of the people I've worked with lately in an expansive sense. I'm not intimidated by it at all."
Two Paris-based European veterans and renowned Hollywood directors Roman Polanski and Costa Gavras world premiered their latest features, which likewise are based on historical fact.
In Polanski's An Officer and a Spy, the Polish director returns to his Jewish roots to tell the story of Captain Alfred Dreyfus a French-Jewish military officer who was unjustly sentenced to Devil's Island for committing treason in the late 1890s. Jean Dujardin plays a lieutenant colonel who discovers Dreyfus's innocence but is ordered to remain silent. Polanski was unable to personally attend the festival since he cannot visit Italy as he is a fugitive from American justice over a 1970s rape case.
Polanski's wife Emmanuelle Seigner has a role in the film and was able to speak on her absent husband's behalf. "It's difficult for me to put myself in his shoes, but this feeling of being persecuted is easy to understand if you consider what happened to him in his life."
In Adults in the Room, Costa Gavras makes a Greek tragedy of the Greek government's faceoff with the European Union in 2015. The film is based on a book by former finance minister Yanis Varoufakis and is told from his perspective. As the Hollywood Reporter deftly notes:
"If the Greek debt crisis were Game of Thrones, then Yanis Varoufakis would probably be its Jon Snow: an outsider brave enough to take on the powers-that-be, but perhaps too naïve and inexperienced to understand how realpolitik—both in his own country and in the tangled behemoth that is the European Union—actually works."
The film might not be suitable for a date night, but will make for compelling viewing when it shows up on the festival rounds.