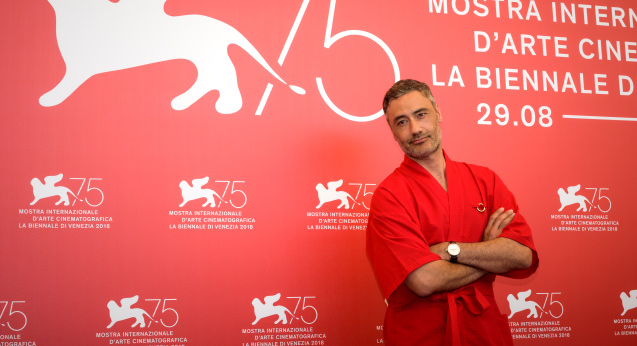 Jury member Taika Waititi tells Venice Film Festival he's the "Tarkovsky of comedy"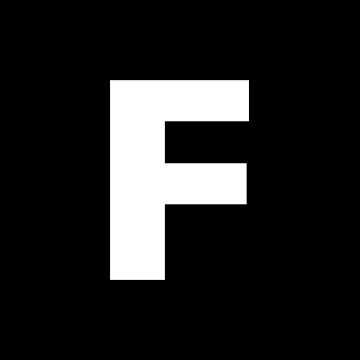 ---
Helen Barlow is at the Venice Film Festival, and we are extremely jealous. Read on for her report of day one, including jury and First Man press conferences, as well as a preview of what else in store at this year's fest.
---
The Venice Film Festival kicked off on Wednesday with the jury press conference, where competition jury member Taika Waititi, wearing a loose flaming red shirt, was in fine form. When I asked how it felt to judge rather than be judged he replied, "I'm a very judgmental person, so it isn't an effort for me. I thrive on judging and I'm very critical, so I'm in my element."
When later asked if a filmmaker with his comic flair felt qualified to judge serious films, he replied, "My films are traditionally comedic in nature but tonally comedy comes from sadness and tragedy. So I've a very sensitive metre for tragedy and I like to think of myself as sort of like a Tarkovsky of comedy," to which there was laughter and applause. "All of my films comes from a deeply artistic foundation and I think I've been trying to emulate my heroes like Tarkovsky, Malick and Ozon. Yes I think I'm going to do a great job of watching a lot of depressing films."
Then he graciously offered his thanks. "I don't usually get to do this sort of stuff and I don't usually get to watch a lot of films. So this for me is a big honour and I want to do justice to all the filmmakers."
A host of Oscar winners over the past five years have been premiered at Venice including Gravity, Birdman, Spotlight, La La Land and the Oscars' most recent Best Picture, The Shape of Water. Its Mexican director Guillermo del Toro is the head of the jury this year.
Much has been made of the fact that the jury, which also includes Naomi Watts and Christoph Waltz, would preside over a competition that includes only one film by a woman filmmaker, Australia's Jennifer Kent (The Babadook) who premieres her new feature The Nightingale next Thursday. After Biennale President Paolo Baratta noted that only 21 percent of Venice Festival submissions came from women, jury head Guillermo del Toro bemoaned the fact that women are so under-represented not only at festivals but in the industry in general, stating that the split should be 50/50 by 2020 or even 2019. At least this year's jury has five women members, while four are men.
The jury dominated today's media reports as a new rule has been enacted, as in Cannes, that reviews cannot be published before a film's premiere. Reportedly one of the reasons Cannes came to their decision was because Sean Penn had to walk the red carpet after his film, The Last Face, received appalling reviews. Hopefully, the Venice selection does not include such mediocre work, and it probably won't. In fact, under Alberto Barbera's leadership, the world's oldest festival has rejuvenated itself, with the aforementioned Oscar-winners.
Where the potential winners are in this year's programme remains to be seen, though there's no lack of contenders.
Festival opener First Man reteams Ryan Gosling and director Damien Chazelle whose musical hit, La La Land, opened the 2016 event. First Man follows Neil Armstrong's mission to the moon and Claire Foy—star of the first two seasons of The Crown—plays Janet Shearon, Armstrong's first wife. The slow-burning, beautifully shot film is as much about Armstrong's personal life and the things that drove him as the space programme itself, though it also shows how a lot of lives were sacrificed in pursuit of America's greatest dream.
"For myself and anyone from my generation, we grew up with the moon landing as a fact," says Chazelle, 33. "These iconic images are easy to take for granted and I became more fascinated trying to fathom the step-by-step process and also the cost which was enormous."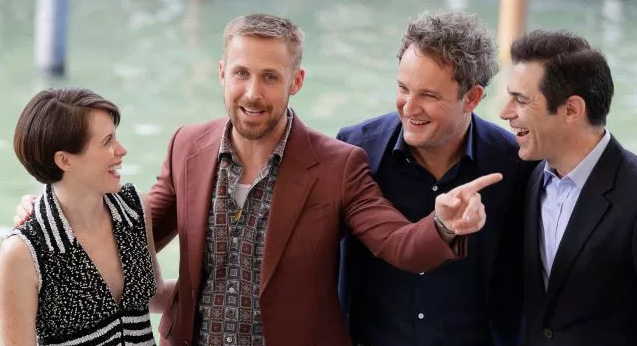 Gosling says he was overwhelmed by the resources at his disposal from Armstrong's family as well, as the likes of NASA, in playing a man he says was famously introspective.
"Neil was someone who was extremely humble, and time and time again deferred the focus from himself to the 400,000 people who made the mission possible. He was constantly reminding everyone he was just the tip of the iceberg. I don't think Neil viewed himself as an American hero. From my interviews with his family and people who knew him, he was quite the opposite. We really wanted the movie to reflect Neil."
Next up in the Venice programme is the premiere of Yorgos Lanthimos's The Favourite, which I hear harks back to the absurdism of his 2015 film The Lobster. It's a Christmas release here, which generally is a sign of confidence. Olivia Colman, who is also taking over the Queen Elizabeth II role in the third season of The Crown, plays crazy 18th century English monarch Queen Anne, who has to choose her favourite between Rachel Weisz and Emma Stone.
On Friday comes Bradley Cooper's directing debut A Star is Born. Can the Hollywood all-rounder who has proven himself in comedies and in Clint Eastwood's tense drama American Sniper, really direct? Can Lady Gaga act? Rumours are swirling and all will soon be revealed in this fourth version of the story.
Interestingly The Nightingale stars an Irish actress Aisling Franciosi (The Fall, Game Of Thrones) and English hunk Sam Clafin who has bitterly complained in interviews about nearly freezing to death in Tasmania during filming in autumn-winter of 2017. Set in the 1820s wilderness, the story follows Franciosi's 21-year-old Irish convict who pursues the men who murdered her family. Kent has said it's more horrific than The Babadook, a cult hit.
Sign up for Flicks updates
Following the success of Call Me By Your Name, Italian director Luca Guadagnino has created his own version of Dario Argento's 1977 horror classic, Suspiria, which premieres on the weekend (watch a new clip from the film). He has cast his regular actors, Dakota Johnson and Tilda Swinton, as well as Mia Goth and Chloë Grace Moretz. Soon we'll know if cast member Lutz Ebersdorf, an 82-year-old man according to IMDB, is in fact Swinton.
Another strong Oscar contender is Julian Schnabel's At Eternity's Gate starring Willem Dafoe as Vincent Van Gogh and based on the artist's paintings. French director Jacques Audiard (A Prophet) makes his English-language debut with The Sisters Brothers, a comedy western starring the always intriguing Joaquin Phoenix and John C. Reilly.
Netflix has three films once bound for Cannes. Alfonso Cuarón's autobiographical Roma, Paul Greengrass's 22 July, about the Norwegian terrorist who in 2011 murdered 77 people and Orson Welles' finally completed The Other Side of the Wind, which he shot between 1970 and 1976.
---
We'll have more coverage out of Venice over the coming week on Flicks, including critical reactions to key films and – of course – festival winners.