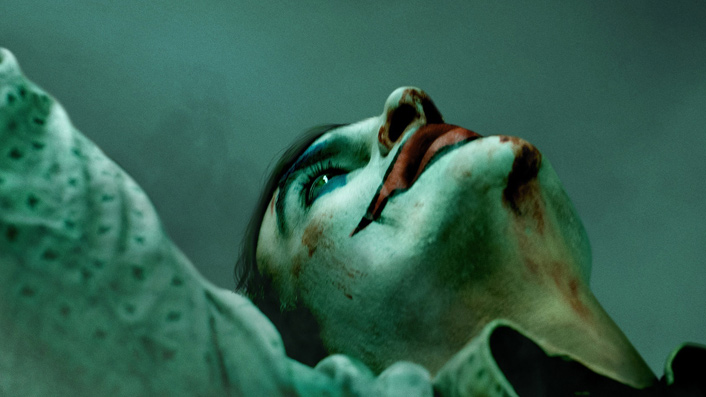 Joker crowned best film, Aussie drama surprises, and Netflix snubbed at Venice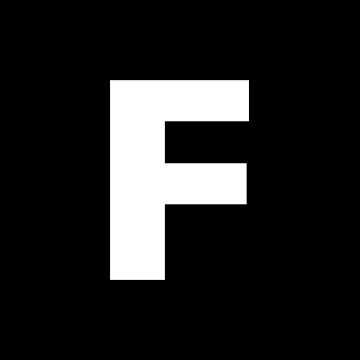 ---
Helen Barlow concludes her three-part coverage at the Venice Film Festival (read part one and part two) with the big award winners and smaller hidden gems.
Joker director Todd Phillips was overcome with emotion on Saturday night as he accepted Venice's Golden Lion for best film with his star Joaquin Phoenix who warmly put his arm behind his director's back. Phillips thanked Warner Brothers for stepping out of their comfort zone and also thanked his Hangover star Bradley Cooper for being "a lion behind the scenes and a huge inspiration". But most of all he thanked Joaquin Phoenix for being "the fiercest and bravest and most open-hearted lion," adding, thank you for trusting me with your insane talents."
Phoenix's sole response was to thank the jury for the award. "Grazie, grazie!" And the star wore much better shoes—black patent leather—than in Cannes for You Were Never Really Here in 2017 when he famously took to the stage in Converse sneakers, never really suspecting he would win for best actor. Somehow you had the impression he knew what was in store in Venice, as Joker, a revisionist take on the comic book character, had been so unanimously well received.
Sign up for Flicks updates
At a press conference following the awards, Phillips noted how he and Phoenix "couldn't be happier," and how they had "faced a lot of resistance getting it made" the way they wanted, telling a story about "this amazingly fuck-up character where the system is the enemy." Phillips was chuffed that the jury who had chosen him was largely comprised of directors. Jury head Argentine director Lucrecia Martel called the film "a powerful portrait of our times", while Italy's Paolo Virzi noted references to The King of Comedy and Taxi Driver in the film, calling it "a love letter to cinema".
Phillips, of course, had made a huge leap from making the Hangover films, Starsky & Hutch as well as Old School and Road Trip before that.
"To me, it's all storytelling," he says. "It's not as big a leap from the comedies I made to this in my mind. In general, comedy is truth and truth has become offensive in the United States. So I pushed away from comedy because people can't handle the truth and there's another way to deliver the truth under a different kind of film and that was the goal with this. At the beginning of my career, I started with documentaries so I've always been obsessed with the truth. As ridiculous as those comedies are what I think again is that they are based on truth."
Before the winners were announced, the Australian film Babyteeth seemed like a prime contender in the awards. It had taken everyone by surprise when it premiered in the second week. One of two films directed by a woman in the competition, Shannon Murphy's film written by Rits Kalnejais (from her stage play) was a rare youth-oriented Venice entry.
Eliza Scanlen, soon to be seen as one of the young women in Greta Gerwig's Little Women, is magnetic as a terminally ill teenager who forms a bond with a substance-abusing youth played by Toby Wallace. The story moved audiences profoundly and some critics told me it was their favourite film at the festival. Yet they knew too well that such a small film would not win a major prize.
Incredibly, despite all the female talent involved in the film, it was 22-year-old Wallace (Never Tear Us Apart) who emerged with the festival's Marcello Mastroianni award for best young actress or actor. (It might have made more sense if the prize was shared with Scanlen, 20.)
"This is massive, a bit intense," Wallace told the crowd, referring to the film's "incredible reception" and thanked Scanlen for her "honest perspective, for carrying everything she does to the end. She's gonna rocket to the sky." Later, he told the press how the film had been so well developed as a play. "It was so fleshed out. Any kudos for the award goes to the filmmakers because it was such a strong collaboration. They were throwing things at you which made it incredibly easy."
The best director prize went to Swedish veteran Roy Andersson who had already left the festival. His film About Endlessness, billed as "a funny reflection on human life", had not been deemed as good as his previous films, most notably A Pidgeon Sat on a Branch Reflecting on Existence, which won Venice's Golden Lion in 2014. His award was accepted by his producer who said it would be a boost to their company Studio 24, noting, "It's important to keep making funny independent films."
The Grand Jury Prize (second prize) went to Roman Polanski's An Officer and a Spy. Polanski's wife and the film's cast member Emmanuelle Seigner gave a brief acceptance speech with words from her absent husband thanking the producers, actors and technical team.
The best actress winner was Ariane Ascaride for the French film Gloria Mundi directed by her husband and frequent collaborator Robert Guediguian. The best actor gong went to Luca Marinelli for the Italian film Martin Eden. The screenplay award went to Hong Kong director Yonfan for his adult animation No.7 Cherry Lane, which was really a treat. The two Netflix films in competition, Steven Soderbergh's The Laundromat starring Meryl Streep and Garry Oldman and Noah Baumbach's widely appreciated Marriage Story with Scarlett Johansson and Adam Driver, were overlooked.
The best Venice entries were not only in the competition. In the second week, one of the most gripping was the television series ZereZeroZero (a nickname for cocaine) based on a book by Roberto Saviano (Gomorrah). Watching the first two episodes on the big screen was such a sight to behold that it seemed a tragedy that viewers will only get to see the eight-part series on the small screen. Gabriel Byrne stars as the head of a family attempting to make a shipment of cocaine to Italy from Mexico and the international settings and the action are truly cinematic.
The New Pope, Paolo Sorrentino's follow-up to The Young Pope, introduces John Malkovich as a British pope replacing Jude Law's American Pius XIII who lies in a coma. Of course, Pius XIII comes back from the dead and we can only imagine how the two get along once that happens. Suffice it to say that even if the actors are switching their respective nationalities, both are in top form. Though The Guardian singles out Malkovich for praise, declaring that the actor injects his character with "a purring campy charisma".
Mick Jagger turned up at the press conference for the Out of Competition closing film The Burnt Orange Heresy, where he plays the role of a wealthy art collector, who the rock star says is unlike himself. "I'm not really a collector. I throw things away, that's what I do, and I buy things and then I lose them. I'm a hopeless collector so I'm the complete opposite". Australia's Elizabeth Debicki, who is currently on a roll appearing in Christopher Nolan's Tenet, plays a supporting role as the new lover of an art critic (Cannes winner Claes Bang from The Square) the protagonist of the piece, who from the outset is clearly up to no good.
Johnny Depp turned up in Venice on Friday to promote Waiting for the Barbarians, which is based on the 1980 novel by South African Adelaide-based author JM Coetzee. Mark Rylance is the star of the film, as the Magistrate who sees his peaceful colonial desert outpost shattered by the arrival of state security officers who start torturing the locals. Depp is the main culprit, then Robert Pattinson turns torturous. While it seems strange to have box office idols play such military meanies, both actors like a challenge says director Ciro Guerra (Embrace of the Serpent, Birds of Passage).
Depp's Colonel Joll certainly looks the part decked out in a dark cape and impenetrable metal sunglasses. "They were threatening somehow and he didn't take them off," Depp said of the shades. "He wore them to make the magistrate feel uncomfortable." In our later interview, Guerra commended Depp for his ability to hold a pose, saying it was not an easy task. Depp, in turn, praised his daughter Lily-Rose for her recent film choices including David Michôd's The King, which screened out of competition. I asked him how it felt to be at the same festival as his daughter.
"The only thing it can do is bring a smile to my face…to see this incredible young woman carrying herself with such dignity and the choices she's making. She could have done all the big movies that make big dollars but it was just not in her. She started doing a film with Natalie Portman, she's done a couple of French films."