The big winners of the Venice Film Festival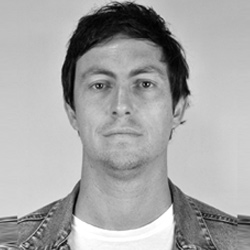 ---
Venice Film Festival winners have been announced, decided by a jury headed by Guillermo del Toro and counting the likes of Taika Waititi, Naomi Watts and Christoph Waltz among its members.
Alfonso Cuarón's Roma took top honours, the festival's Golden Lion. As you can see from the critical response later in this story, the pic was lavished with acclaim and was the best-reviewed film of the competition. Based on the festival's track record at picking Oscar winners, the Gravity director's semi-autobiographical feature chronicling a year in the life of a middle-class family in '70s Mexico City will be strongly tipped at this year's Academy Awards, though it remains to be seen if it can withstand the all-American appeal of Hollywood's A Star is Born. The latter screened out of competition in Venice, meaning the two are yet to go head to head for awards.
Olivia Colman won best actress for her portrayal of dysfunctional monarch Queen Anne in The Favourite, with Yorgos Lanthimos' film also taking second place, the Grand Jury Prize. Willem Dafoe was awarded best actor in bringing Vincent van Gogh to life in biographical drama At Eternity's Gate.
Special Grand Jury Prize went to the The Nightingale  by Jennifer Kent (pictured above with Taika Waititi) – the only female director with a film in competition this year. A gothic revenge thriller set in Tasmania in 1825, it also won the Marcello Mastroianni Award for best young actor, recognising indigenous actor Baykali Ganambarr.
Accepting the award, the acclaimed director said: "I would also like to say to all those women out there wanting to make films, please go and do it. We need you. The feminine force is the most powerful and healing force on the planet.
"I'm confident next year and the year after we'll see more and more women inhabiting this space."
Read on for a look at a selection of films in competition, ranked by their critical scores. As of publication, we're waiting on Metacritic to compile results for a few pics, including The Nightingale. We'll update this post as more review scores become available.
---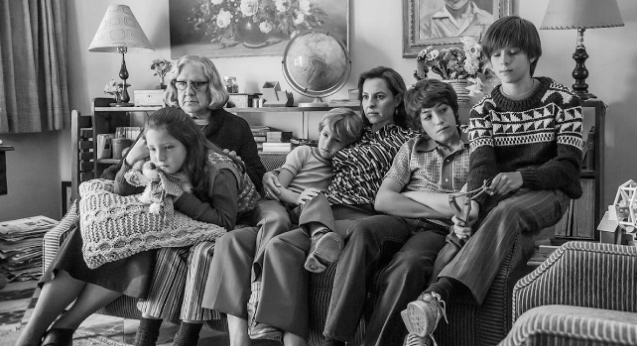 Semi-autobiographical feature from Gravity director Alfonso Cuarón chronicling a year in the life of a middle-class family in '70s Mexico City.

Emily Yoshida in Vulture writes "Cuaron's sense of depth and panoramic movement has never been put to more stunning use."
In her TIME review, Stephanie Zachareck describes Roma as "a film of such delicate power that it feels strangely wrong to characterize it as "great," though that's probably what it is."
Owen Gleiberman has a different take of the film's aesthetic in Variety. "Roma is no mere movie — it's a vision, a memory play that unfolds with a gritty and virtuosic time-machine austerity. It's a Proustian reverie, dreamed and designed down to the last street corner and scuffed piece of furniture. Yet I actually think it's far from a masterpiece, because as a viewing experience it has a slightly hermetic coffee-table-book purity. Every moment comes at you in the same methodically objective and caressing Zen way."
---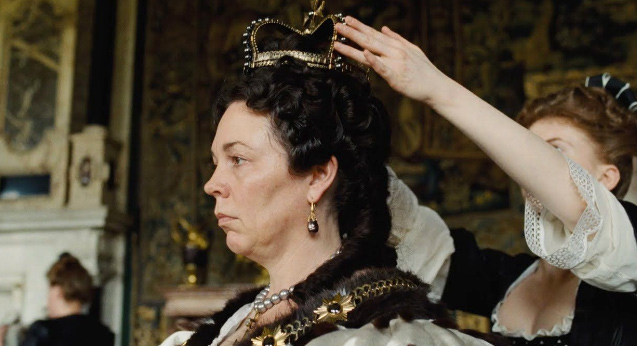 Olivia Colman, Rachel Weisz and Emma Stone star in this historical comedy from Yorgos Lanthimos, Oscar-nominated director of The Lobster.

Jessia Kiang in The Playlist swears "Rarely has a story with such archetypal notes of grand, world-altering tragedy been told with women at its center, and never has it also been so fucking funny."
Lee Marshall in Screen Daily calls it "One of those rare films where the energy generated by three talents at the top of their game and the energy generated by their characters swirl and merge in a perfect storm."
Leonardo Goi's review on The Film Stage describes The Favourite as "a zany, piercing close-up on three women so replete with swagger as to reduce their male counterparts to disposable extras."
---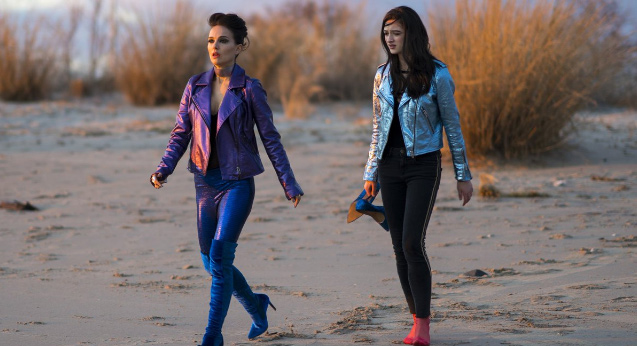 Celeste (Natalie Portman) is a pop star on the rise, whose career takes off in this drama against the backdrop of a national tragedy. The film's music is composed by Sia and Scott Walker.

Guy Lodge writes in Variety:"Powered in its second half by a riveting performance of fiercely mannered bravado by Natalie Portman, as a kamikaze electropop diva running her Faustian fame off and under the rails."
Sounds like its an unmissable performance, with Michael Nordine also praising it in IndieWire: "Portman holds nothing back in a histrionic performance that sees a damaged woman teetering on the brink of collapse. She shouts, curses, drinks wine from a plastic cup, and snorts who knows what off a table; occasionally she even finds time to perform, but not before being hounded by the press over her many misdeeds. Portman is fearless, going all out in a role that requires nothing less."
John Bleasdale's CineVue review praises the filmmaker too: "With Vox Lux, [Brady] Corbet has delivered a towering film, a unique uncompromising vision that reveals the darkness on the edge of town that lurks in the depths of the spotlight. It's funny, thrilling, deadly serious and achieves genuine depth."
---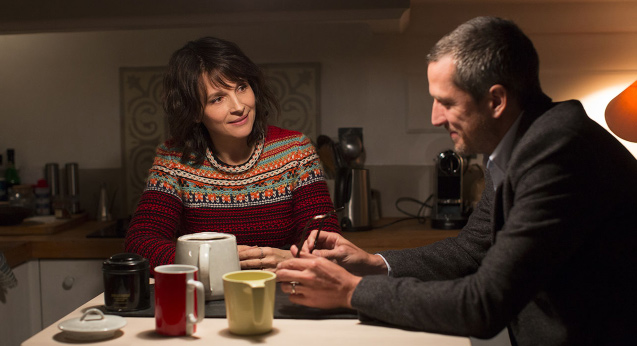 Cannes Best Director winner Olivier Assayas (Personal Shopper) returns with a comedy set in the publishing industry, where a French editor wrestles with the worthiness of a manuscript submitted by one of his long-time authors.

Cannes Best Director winner Olivier Assayas (Personal Shopper) returns with a comedy set in the publishing industry, where a French editor wrestles with the worthiness of a manuscript submitted by one of his long-time authors.
Jon Frosch's review in the Hollywood Reporter observes "Its tone tends toward the farcical, and the pacing is so brisk that one might miss the intricacy of its narrative design, the intelligence with which it unravels its ideas and the sinuous grace of Assayas' filmmaking"
"Feels like such a lark at first — like a master filmmaker clearing his throat between more significant projects" says David Ehrlich, picking up on a similar thread in Indiewire: "That's exactly what Assayas wants you to think."
---
Don't get distracted by the American flag nonsense, instead—like this biopic by Damien Chazelle (La La Land)—focus on the inner life of Neil Armstrong (Ryan Gosling), the man at the centre of mankind's greatest technological achievement.

Tomris Laffry in Screen Journal International praises the film: "A giant leap even for the youngest-ever Best Director victor, Damien Chazelle's technically astonishing First Man is a poetic non-blockbuster of claustrophobic intimacy."
Jessica Kiang describes the pic for The Playlist as "an immersive, immaculately crafted, often spectacular and satisfyingly old-fashioned epic that may well become the definitive moon-landing movie."
Elsewhere, Stephanie Zachareck suggests in TIME that Chazelle's film doesn't live up to Gosling's performance, undercutting it by being too "fussed-over". One example – a take-off sequence where "wriggly camera work doesn't make the jostling more dramatic. If anything, it makes the proceedings seem inconsequential, no-biggie events that need to be jazzed up visually with excess technique."
---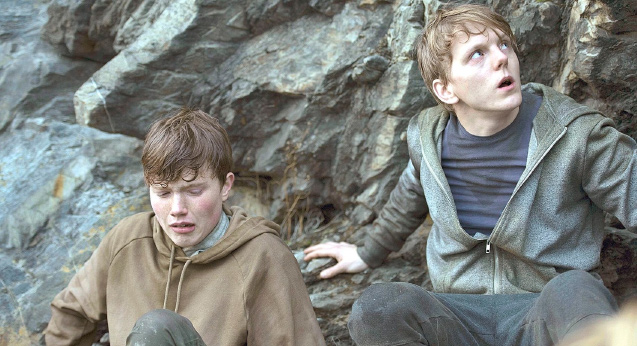 Director Paul Greengrass (United 93) examines the aftermath of the 2011 Norway attacks in which 77 people were killed by a far-right extremist.
David Rooney declares in his Hollywood Reporter review that "Greengrass is a superb craftsman and this kind of hard-hitting realism, with its echoes of his documentary roots, brings out the best in him."
On IndieWire Michael Nordine notes "Greengrass' docu-real aesthetic doesn't allow for grandiosity even when he gives in to more heavy-handed impulses. He's on a soapbox at times, but his message is worth hearing."
However, Phil de Semlyen's review in Time Out contrasts 22 July with Greengrass's United 93 and Bloody Sunday, concluding "his sober, multi-stranded recreation of the atrocity and its aftermath lacks the impact of those stark masterpieces."
---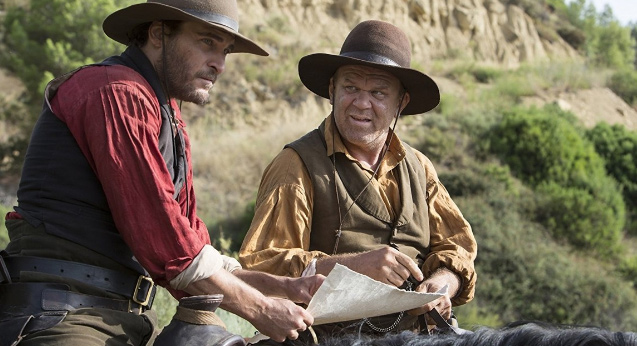 Western dark comedy, director Jacques Audiard's follow-up to his Palme D'Or-winning Dheepan. Stars John C. Reilly, Joaquin Phoenix and Jake Gyllenhaal.

Todd McCarthy says in Hollywood Reporter "The jovially titled The Sisters Brothers would have felt very much at home among the gorgeous, idiosyncratic revisionist Westerns of the early 1970s."
Eric Kohn in IndieWire reckons "It's the stirring chemistry between Joaquin Phoenix and John C. Reilly as committed siblings that transforms these lively, violent circumstances into a sweet and intimate journey designed to catch acolytes of the genre off-guard."
Owen Gleiberman in Variety questions if another film would have brought more adventure to the Venice competition, saying this is "too light to be a true drama and too heavy to be a comedy. It's that timeless movie thing, a lark, and on that level it works just fine."
---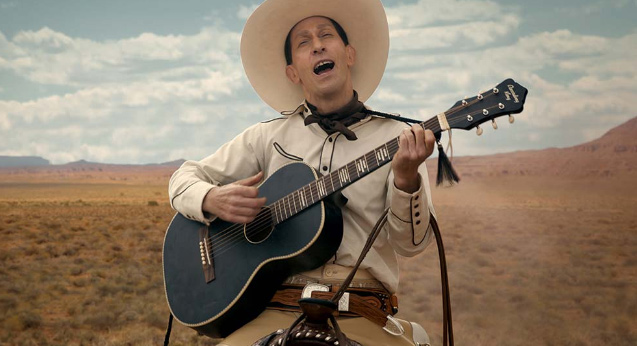 Tim Blake Nelson, Liam Neeson, James Franco and Tom Waits feature in this six-chapter Western anthology film from the Coen Brothers, orginally developed as a limited TV series.

Phil de Semlyen says in Time Out that some stories satisfy more than others, "but at roughly 20 minutes each, they're each a mini-masterclass in economy and style, given glorious sweep by Inside Llewyn Davis cinematographer Bruno Delbonnel, who fills them with picture-postcard landscapes."
Todd McCarthy in The Hollywood Reporter writes "this little Western anthology is minor Coen brothers, worth checking out on Netflix, which backed it, but of very limited potential theatrically".
---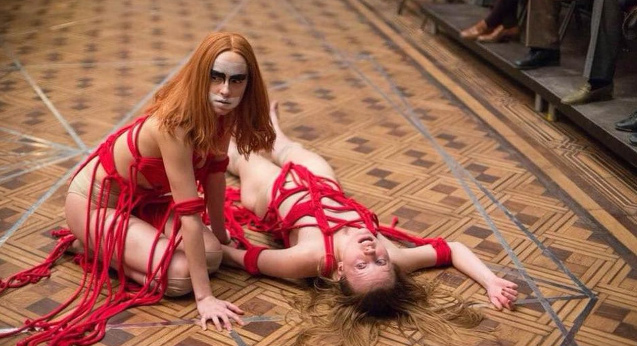 Luca Guadagnino (Call Me By Your Name) puts his own spin on Dario Argento's classic 1977 fantasy horror mingling witches and dancers, and starring Dakota Johnson and Tilda Swinton.

Emily Yoshida enthuses for Vulture "Suspiria is a gorgeous, hideous, uncompromising film, and while it seeks to do many things, settling our minds about the brutality of the past and human nature is not one of them."
In The Playlist, Jessica Kiang says it works best "As a long, deliriously filmic, primal banshee-howl of macabre imagination that leaves us hormonal and drunk on that lovely delusion: the beautiful, thrilling, lurid lie of cinema."
In a more measured review in The Hollywood Reporter David Rooney says "Guadagnino has made an ambitious homage, but it doesn't really benefit from its more intellectualized gaze, instead draining the stomach-churning thrills of great horror."
Alonso Duralde's review in TheWrap says he did. not. like. it. "So what does Guadagnino's version convey? Boredom, mostly, with confusion and a dollop of disappointment and irritation."
---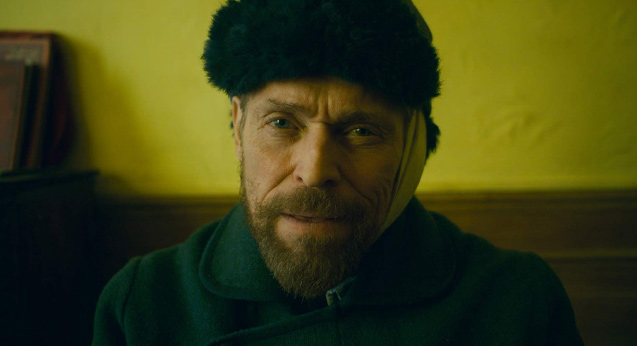 Willem Dafoe is troubled artistic genius Vincent van Gogh in this biographical drama from the director of The Diving Bell and the Butterfly.

David Rooney notes in The Hollywood Reporter "As a drama about the rapid unraveling of a great man, tragically misunderstood and underappreciated in his lifetime, it is oddly unmoving on an emotional level."
In Screen Daily, Jonathan Romney reckons "the trifecta of Schnabel, Dafoe and the tragic Dutch dauber should bring moderate art-house prestige, and perhaps awards for its star, but offers little excitement or fresh insight."
---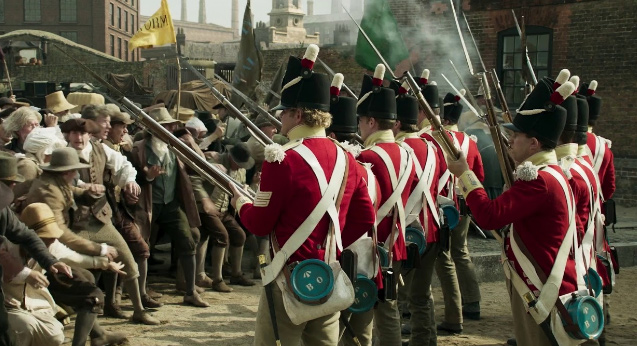 Multi-Oscar nominee Mike Leigh (Mr. Turner) writes and directs this true story of the 1819 Peterloo Massacre, where British troops slaughtered peaceful pro-democracy protestors.

Peter Bradshaw raves in his Guardian review: "There is force, grit and, above all, a sense of purpose; a sense that the story he has to tell is important and real, and that it needs to be heard right now."
On the other hand, Stephen Dalton states in The Hollywood Reporter that "the intent is noble and the attention to detail admirable, but the overall effect is obstinately unmoving."
---
Screening out of competition: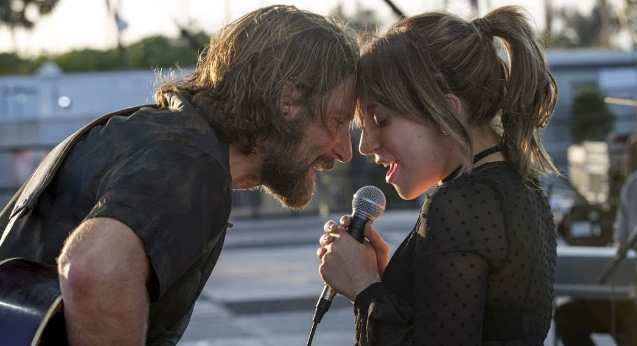 Bradley Cooper directs and stars in this third remake of the Hollywood classic, a doomed love story about fame in the music biz that sees his alcoholic muso help a younger singer (Lady Gaga) on her path to stardom.

"A transcendent Hollywood movie" says Variety's Owen Gleiberman, elsewhere noting the film is "thrillingly authentic" at depicting the rock world: "And that absolute looks right, sounds right, feels right verisimilitude sets the stage for everything that follows."
Peter Bradshaw in the Guardian calls Cooper's remake an "outrageously watchable and colossally enjoyable new version, supercharged with dilithium crystals of pure melodrama", describing Lady Gaga as "sensationally good."
As the score above suggests, plenty of critics found the film very good, rather than great. Regardless, it is going to be huge, and as Glenn Kenny notes for RogerEbert.com "this is an example of Big Movie Studio Craft at its most well-thought out; among the many contingents of moviegoers it will please will be the "they don't make 'em like that anymore" crowd."
In Hollywood, Oscar would be rubbing his golden hands, if he could. Also in Variety, Kristopher Tapley says "it has the muscle to achieve what only three films in movie history ever have: Win all five major Academy Awards (picture, director, actor, actress, and screenplay)".
---
The last film by Orson Welles, 40 years in the making, is finally complete thanks largely to Netflix. John Huston stars as a director with plans to complete his own innovative comeback movie in Welles' satire of the classic studio system and the New Hollywood that was shaking things up.
Robert Abele writes in The Wrap "the result is a fascinating sprawl of technique, chaos, personality, and legacy."
Peter Bradshaw in the Guardian proclaims "This is a crazy, dishevelled, often hilarious film, in which lightning flashes of wit and insight crackle periodically across a plane of tedium."
In his review for The Playlist, Gregory Ellwood says "Other films of the '70s were progressive in their subject matter, but Welles is absolutely pushing the envelope here in his own manner. If the film were finished and released in its intended decade, it would have absolutely been deemed controversial for the gay subject matter alone.
---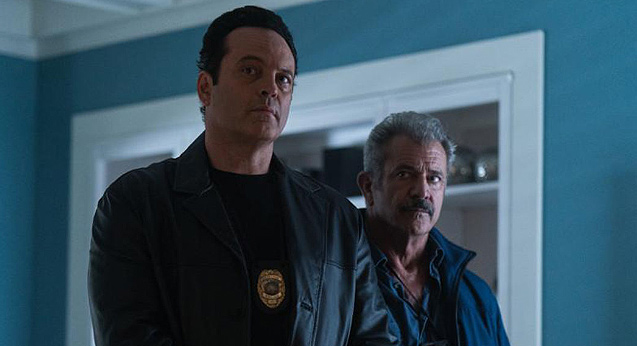 The director of Brawl in Cell Block 99 reteams with Vince Vaughn, pairing him with Mel Gibson as cops who turn to crime when their unnecessarily violent policing tactics are caught on camera and leaked to the media.

Guy Lodge in Variety says the pic "represents the filmmaker's most extreme exercise yet in painstaking genre deceleration, sparked as ever by the tangy movie-movie vernacular of his writing, the crunchy metal-on-asphalt dynamism of his craftsmanship, and the back-from-the-brink reanimation of his stars."
David Rooney in Hollywood Reporter opines "the insanely self-indulgent running time of two hours and 40 minutes and the tendency to undercut tension with fussy dialogue that continually draws attention to its cleverness make Zahler's third feature a lot less fun than it seems to think it is."
John Bleasdale's CineVue review says of the film "Dragged… is supposed to be a slow burn, but it's more like a soggy smoulder."