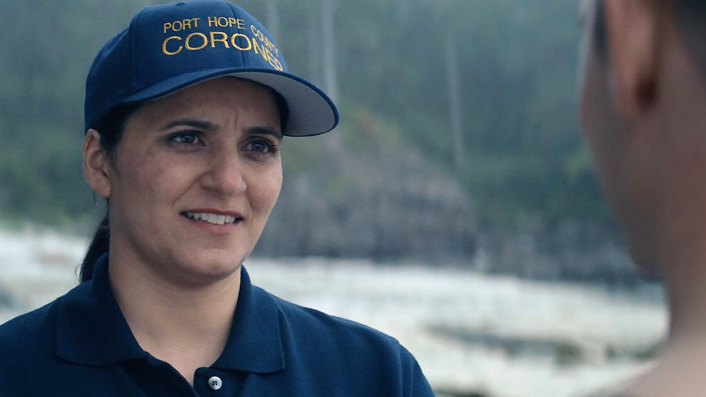 Madeleine Sami on the attractions of acting in Come to Daddy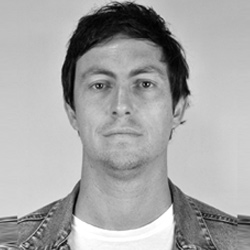 ---
Madeleine Sami is a rare Kiwi face in Ant Timpson's directorial debut Come to Daddy, in cinemas here February 20 (find times and tickets). Elijah Wood stars in the film as a wannabe music impresario reuniting with his estranged dad, and as you'd expect from Timpson, the film goes to some… interesting places.
Sami chatted to us about why she headed halfway around the world to make a weird low-budget film, shooting scenes with Wood (and his haircut), and how the title is open to a bit of adults-only misinterpretation.
This interview has been edited for length and clarity.
---
FLICKS: What was it like going to Canada to make this film?
MADELEINE SAMI: I had this crazy experience in Tofino. Most of my stuff was supposed to go to film over two nights because they were going into night shoots. And Tofino has crazy fog, this fog rolls in and sort of stays there. And so it was all kind of quite spooky and eerie the whole time, but it was an amazing location to kind of shoot in.
And yeah, to be doing that story too—Elijah's got this little prosthetic thing coming out of his face, and he was trying to have a cup of tea at the dinner table. It was a very, very bizarre experience, but super fun.
If we set aside all those decades of other experience that Ant has, there's something kind of amusing about you finding yourself halfway around the world working with a first-time director on a low-budget film to me. Did that occur to you at any point?
Yeah, totally, totally. And for Ant's first feature as well, just to kind of get the call-up—I mean, I said yes instantly. I was like, "Yes, of course, I want to come halfway around the world to do some sort of film called Come to Daddy," which, by the way, Canadian Immigration looked very suspicious of me coming into the country, trying to get a visa for a film as an actress that was called Come to Daddy. It's just quite a hard one to explain, and you do get a few suspicious looks with that title, for sure.
So, I guess, as this film started and before Ant got to the finish line, you were actually a more experienced director than he is. Were there any moments where you felt like giving him some either serious or unnecessary advice?
No, not at all. Well, I'm quite good at taking that hat off and putting the acting one on and just going and doing my thing.
It's always really interesting to see how people do it. I always just sort of sit there quietly and watch how everyone is going about things, and how it's being shot, and what the cinematographer is doing, and how many takes they do, and what people's different process is like. And so it was helpful to think "Oh, that was quite clearly how he did that. Yeah. Oh, I'm going to use that when I direct something next," or whatever. No. I'm definitely quite good at just focusing on the job at hand that I have to do, I'm not that annoying person.
I also imagine that, given the schedule, it probably wasn't the best opportunity to wind Ant up.
No. I mean, there wasn't actually a lot of time to do that. The thing was moving very fast. It was a really ambitious shoot, I think, in the time that they had allowed themselves. Yeah. There wasn't actually a lot of time. You'd just get the scene and get chances at the scene, and then you'd move on and then be off to the next location.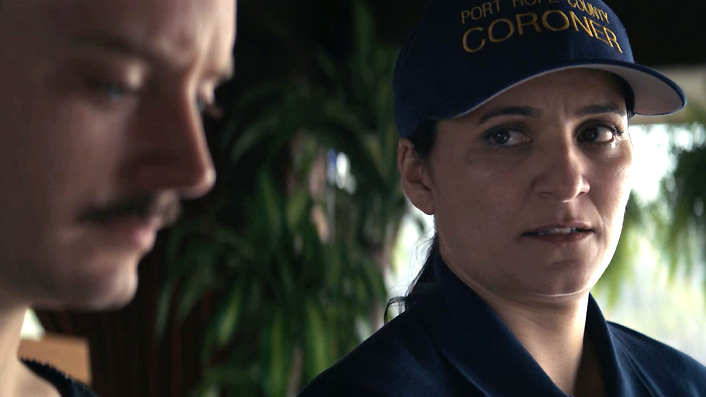 Ant spoke a little bit at a Q&A after the film last night about how when you direct Elijah, there's kind of a degree of just winding him up, and he just does it. Was that your experience in doing scenes with him?
You know, he's been in this industry so long, and it was really cool to do scenes with him—he's such a great actor. And also, his kind of vibe is that he does so little. He's doing so much by doing so little—a lot of what's alluring about his acting is he's so good at producing someone that's got a lot going on inside of himself, if that makes any sense? And so it was really great to kind of act off of someone like him, who works like that, and just kind of watch that process.
It was really cool to see someone that is so good at doing what he does first-hand and getting to act in a scene opposite him as well is lots of fun.
I can completely understand why you'd want to have signed on to the film from the director to the title. It's a no-brainer really. What surprises did you find as you dug a bit deeper into what it actually was?
The big attraction to me was working with Ant is that he is such an enthusiastic cinema lover and supporter and has such a crazy original brain. And I've always loved the stuff he's been involved in.
So for me, the big draw was Ant and just like "what is the craziness he's going to be getting up to with this?" And I knew it would look amazing, and it'd be strange, and it would be gory, whatever. So just the excitement of being involved in a project with him, that really drew me.
Sign up for Flicks updates
I really liked the idea of people, like your new friends at Canadian Immigration, who come across this film streaming, maybe watch it based on the title alone and being surprised at what they find. It goes to some of the places you might associate with Ant, but I think the first half-hour is not necessarily what people who're familiar with him are going to expect.
Yeah. I think it's kind of like two films, right? The first half that's about this guy's connection with his crazy dad, and then the second is all kind of just super dreamy and nightmarish and weird. The thought does amuse me, someone just watching it because of the title, thinking they're going to have a nice time—some alone time.
On a scale of 1 to 10, having seen it close up, how enthusiastically would you recommend anyone gets Elijah's haircut?
You know what? It's quite a triggering haircut because I feel like to me, it reminded me of a real '90s haircut. And I remember my brother went to an all-boys college in the '90s.
In the late '90s, it was quite a trend for all the boys to have that haircut. So it's kind of triggering to me in a lovely way, like I connected it more to the hot guys that my brother was friends with in the '90s rather than the douchey present-day guys it was probably actually based on. I think it can make a comeback.
I'm in two minds—one day, I'll find it fashionable. The other day, I'm like, "Oh my God, that's such a douchebag haircut. Please go away." I don't know.
Hey, different strokes, eh?
Different strokes, very definitely day-to-day. I could find that hot, that haircut, or just absolutely repulsive. Equal parts hot and repulsive.
How would you try to explain to an everyday moviegoer, who had no preconceptions, what this movie is?
I would say, "Come to Daddy is a story about… it's not a porn. It's a story about a young man, and there was this kind of disastrous father-son relationship. And then…" Oh God, you know what? I would just say, "Look, give it a chance. It's not a porn." Or, "Don't give it a chance if you are interested in porn [laughs]."