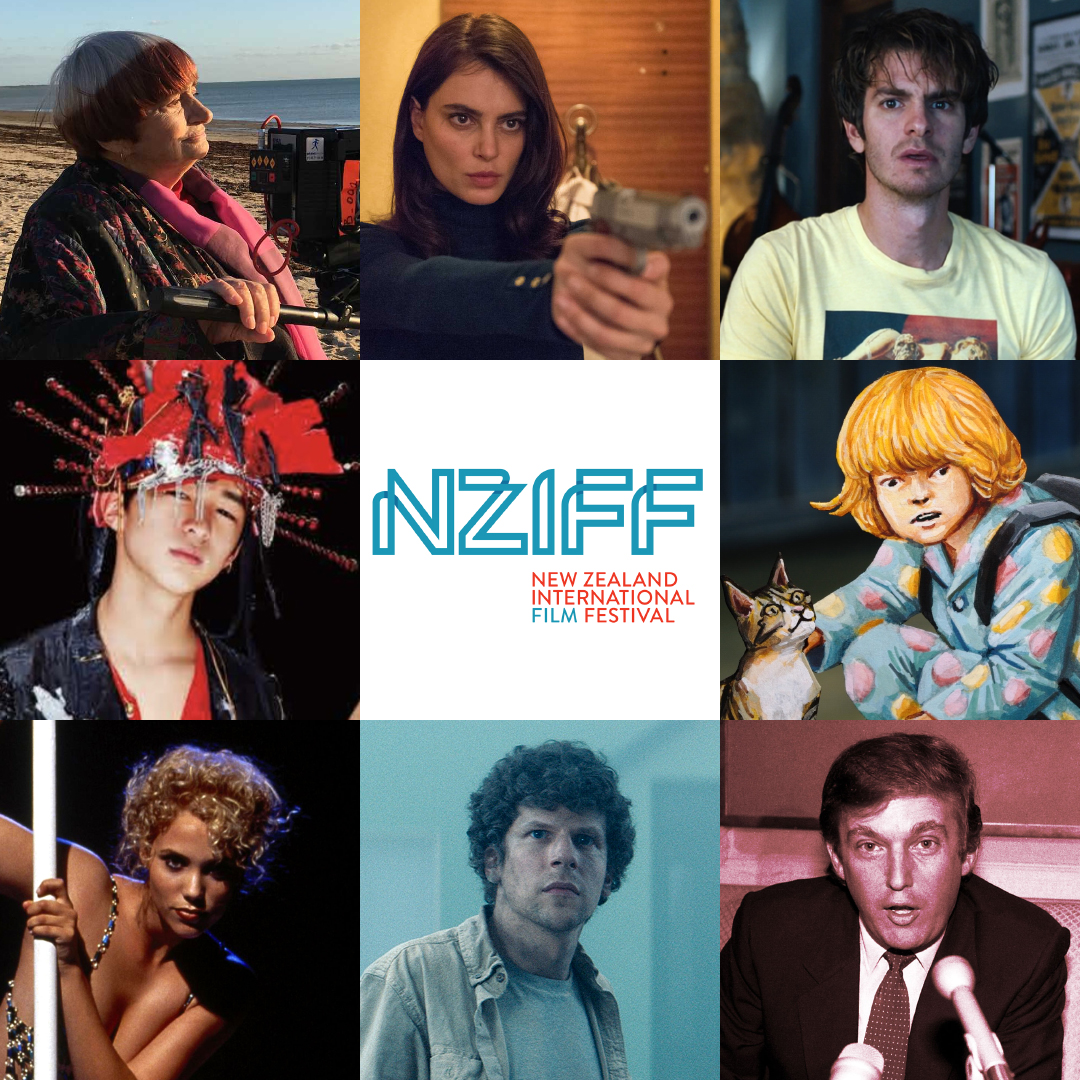 NZIFF 2019 mini-reviews (T – Z)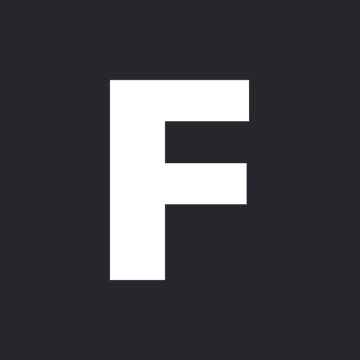 ---
Our team of writers are submerged in NZIFF 2019—here are their thoughts on the films they've seen titled from T to Z.
---
Take Me Somewhere Nice
Loved this. Sara Luna Zoric was perfect as lead Alma, I can't stop thinking about her brassy bleached hair and her lilac dress. Reminded me how much I love a road movie. And sexy! Comparisons to Y Tu Mamá También are apt. Gorgeous colours and a cast full of excellent character faces. The first new teen romp in forever that's held some semblance of emotional resonance. -AMANDA JANE ROBINSON
Under the Silver Lake
Maybe I'm just an extreme contrarian but I loved this movie! The follow-up to director David Robert Mitchell's hit horror It Follows, Under the Silver Lake has not generally been met with a very fond reception—and admittedly a three-hour movie about horny Andrew Garfield does not exactly seem that enticing a prospect. But I thought it was funny, compelling and poignant, creating a beautiful, weird warped world that I wanted to stay in so bad I didn't even really notice how long it was. I even liked the dreaded Garfield! Don't believe the haters, Under the Silver Lake rocks! -KATIE PARKER
FFS this movie is dumb, SO dumb oh my god. And LONG, it NEVER ends. Is it ironic? Is it trying to be profound? Literally who cares. It's very pretty. It's stupidly sexist. The music is quite nice. File Under: things boys can talk at you about at fresher parties. -RACHEL ASHBY
Sorry to say this, but Under the Silver Lake sucks. Bargain basement Pynchon collides with a grab bag of "hey, this would be cool," but it generally isn't, the key disappointments here being an unearned sense of self-importance and being really fucking tedious. It shouldn't be—this is a big, bold misfire of movie, which usually holds some value to the viewer, but nah. -STEVE NEWALL
David Robert Mitchell's follow up to the wonderful It Follows is a beautifully-shot but meandering misfire, following Andrew Garfield's dull protagonist around Los Angeles in a boring-ass attempt at modern noir. An underwhelming, overlong cure for insomnia. -ADAM FRESCO
Up the Mountain
Bucolic loveliness with the serene touch of Ozu. Expertly blends doco and fiction to transfixing effect. Quotidian minutiae so richly observed the glacial two-hours were almost insufficient. -AARON YAP
Varda by Agnés
Witty, moving and direct; Varda by Agnès is a very fitting goodbye from a much-loved icon of film. The documentary tell's the story of Varda's career in her own words, and through her own signature cinematographic style. If you already love Varda it's a must-see, but it also serves as a great entry point for people unfamiliar with her work. Across her life and career, her compassion for people is unmistakable, as is her killer sense of humour and eye for the overlooked story. The film made me sad that she's gone all over again, but blimey—what a life well-lived. -RACHEL ASHBY
A David Bowie-level career exit from an incredible filmmaker and even more sensational human being. I would've been satisfied with a standard TED talk, but because Varda simultaneously applies her filmmaking techniques to her self-made biopic as she explains them, it transforms the whole feature into a one-of-a-kind experience that I found soul-soothingly inspirational. -LIAM MAGUREN
Violence Voyager
Japanese artist Ujicha's bizarre, old-school two-dimensionally animated, nightmare-scape brings the deranged to the Incredibly Strange. Creepy cardboard-constructions, in a surreal, gory, disturbing, yet wildly entertaining, mind-boggling bad taste frenzy of WTF weird. -ADAM FRESCO
Wildly inventive and utterly unhinged, Violence Voyager takes 2D painted paper cut-outs and animates them in a kind of sweet, delicate puppetry that entirely belies a gleefully twisted premise. Created almost solely by artist Ujicha, Violence Voyager tells the story of a pair of children lured into a sinister run-down theme park for a horrible purpose with absurd grotesquery and joyous delight, a combination that makes it fabulously macabre. While it would have been nice to have had the opportunity to see it with the original Japanese voice actors—this is an English language dub—Violence Voyager's good-natured horror, incredible artistry and deliciously dark humour make it an unexpectedly magical experience. -KATIE PARKER
Vivarium
Darkly funny and weird, this metaphorical film about the drudge, isolation and confinement of identikit suburbia and child-rearing poses the question: why do a lot of humans covet this sort of lethally safe existence? The day to day toxic cycle is explored, deplored and deployed expertly by immensely watchable couple Tom (Jesse Eisenberg) and Gemma (Imogen Poots) whose curious foray into home-owning lands them in their worst nightmare. – SARAH VOON
Cool nugget of uneasy cinema—nicely shot, effective sound design—that takes everyday monotony and warps it into something horrifying. The mystery's told in a smart way that allows the audience to reach their own 'A-ha!' moment, but once that reveal passed me, it left me feeling two steps ahead of the film, waiting for it to catch up to its inevitable conclusion. Nevertheless, an above-solid watch. -LIAM MAGUREN
Following a young couple lured into an eerily deserted and inescapable suburban nightmare—and then lumped with raising the creepiest child imaginable—Viviarium is a Twilight Zone-esque satire that never quite does its captivating premise justice. Eliciting great performances from leads Imogen Poots and Jessie Eisenberg (though the latter is slightly underused), director Lorcan Finnegan sets up a fabulously creepy world only to spend much of the run-time not doing terribly much with it. Simultaneously explaining too much and too little, it is redeemed somewhat with a nicely nasty ending—but could have been so much more. -KATIE PARKER
On the fence regarding home ownership, mortgages and child-rearing? Looking for some Kafka/Twilight Zone nightmare bizzo in your cinema to spur you into a life of offspring-less renting? Look no further. High concept suburbia has long been the fishbowl for narratives of homogenised entrapment and Lorcan Finnegan's Vivarium continues the observation, adding Magritte-lifted creeps and horrible emphasis on the futility/inevitability of mimicry and reproduction. Satire at strength medium-bleak. -SARAH THOMSON
A surreal trip through a black mirror to the twilight zone takes the suburban middle-class dream to the extreme. Imogen Poots and Jesse Eisenberg are trapped in the seemingly empty, infinite, identical houses of 'Yonder', in an original, thoughtful, satirical, dystopian nightmare. –ADAM FRESCO
We Are Little Zombies
First relative gamble of the fest, with this slotting into a schedule gap and resulting in a modest payoff. Felt like a passion project for writer/director Makoto Nagahisa, a tonally specific tale of four orphans who form a friendship and, eventually, a band. The last part took longer to arrive than anticipated, by that time some of the somehow saccharine nihilism and retro video game aesthetic had worn a little thin, but still enjoyable overall. -STEVE NEWALL
What She Said: The Art of Pauline Kael
Doesn't have dramatic heft of Ebert doc Life Itself but still an emboldening, enormously relatable watch, filling gaps in my embarrassingly limited Kael history. She did THAT to David Lean? -AARON YAP
Where's My Roy Cohn?
No-holds-barred street-fighter/gutter-dweller lawyer Roy Cohn inspired the Trump quote in recent years this doco in turn takes its name from. It charts his rise (or fall, depending on your moral calibration) through McCarthy hearings, into mob work, rampant promiscuity and helping Trump do stuff like get away with being a racist piece of shit who wouldn't rent apartments to black people. Interesting, but hard to describe as enlightening—the dude had one setting (do whatever I want) and once you know about his closeted personal life, already widely speculated about when he was alive, it's just the story of a selfish, powerful, dick (ok, one with an extensive collection of ceramic frogs). -STEVE NEWALL
The Whistlers
Felt a bit let down by this after the introduction of its pretty cool "whistling language" concept. As the veil gets pulled back on the protagonist's backstory, what emerges feels pretty rote until culminating in maybe the worst ending of the fest, one that may literally be a Singapore tourism commercial. -STEVE NEWALL
With knowing nods to French and Hollywood film noir, this Romanian crime story set in the Canary Islands follows a corrupt cop, tangled up with gangsters, falling head-over-handgun for a drug lord's femme fatale. The title refers to the surreal, whistled birdsong the gangsters use to communicate, in a dangerous world in which nothing and nobody are what they seem. Twisting plot, stylish suspense, devious characters, cool location, assured acting and direction add up to an offbeat and entertaining thriller, breathing new life into an old genre. -ADAM FRESCO
A White, White Day
In this epic Icelandic drama a slow, spare study of a man unable to properly grieve for his dead wife until he uncovers the truth, unfurls with the seasons and alongside renovations on his remote, isolated house. We are gifted with the rare type of naturalistic, generous and occasionally comedic (by proxy of tragedy) performances that require very little dialogue, from widower Ingimundur (Ingvar Sigurðsson) and his delightfully contrary sidekick, young granddaughter Salka (Ída Mekkín Hlynsdóttir) who owns the funniest lines. Possibly the surliest delivery I've seen from a child—her performance stole my heart. -SARAH VOON
The Wild Goose Lake
Diao Yinan's Chinese noir oozes style, but this artfully violent tale of cops and criminals can't seem to conjure up characters or plot to match the thrill of its scintillating cinematography. –ADAM FRESCO
Diao Yinan's follow-up to the masterly Black Coal, Thin Ice is a step sideways, obliterating manhunt tropes with a squalid, neon-smeared mess that baffles as much as it bewitches. -AARON YAP
You Don't Nomi
The enigma of Showgirls is offered context in this doco, but thankfully its many WTF moments are not robbed of their power by a contemporary takes on its themes, archival interviews, or odd revisionist Verhoeven comment seen here. Very watchable companion to the masterpiece of shit does a good job of placing this work of coke hubris among the director's other films, captures the thud of its landing upon release and its subsequent celebration as an experience—and will make your heart ache for Elizabeth Berkley. -STEVE NEWALL
A sexist, misogynistic dog turd sprinkled with glitter is still a dog turd, but this deliriously passionate documentary does its darnedest to reframe Paul Verhoeven's notorious 1995 box-office flop Showgirls as a camp, Rocky Horror-style classic. It's as bizarre as it is entertaining, but watching the film's makers try to sell the idea it was intentional trash is a ludicrously huge pill to swallow, especially given Joe Eszterhas's dire script, featuring dialogue described as "braindead Harold Pinter", female characters defined by their love of nail-polish, and Elizabeth Berkley's performance as permanently enraged stripper Nomi as gobsmackingly over-the-top today as it was some twenty-five-years ago. The words "guilty" and "pleasure" never seemed so apt. -ADAM FRESCO
More than just the arguments of whether Showgirls is actually a masterpiece or not, director Jeffrey McHale wisely uses this opportunity to explore the film's cultural effect as well as Paul Verhoeven's career, convincingly illustrating the filmmaking intent that a lot of the initially scathing reviews seemingly overlooked. A solid deep-dive into proper critical cinema analysis that even I, a delicate Showgirls virgin, found enjoyable. -LIAM MAGUREN
---
NZIFF 2019 mini-reviews index: