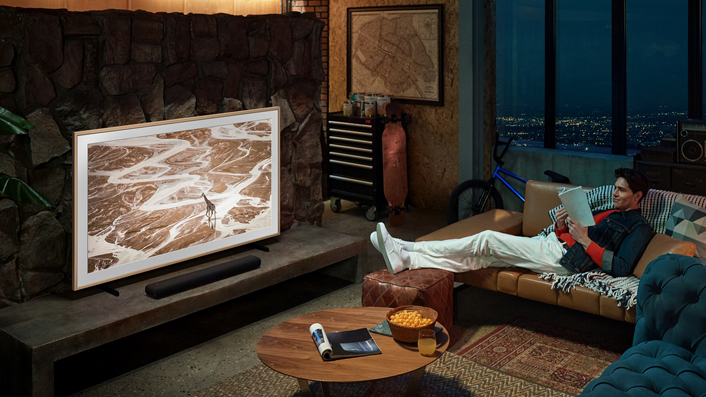 Six artistic cinema triumphs befitting Samsung's The Frame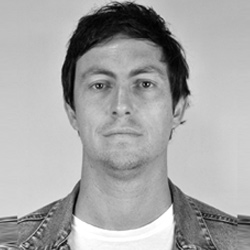 ---

In marvel of Samsung's The Frame, Steve Newall explores some of cinema's most artistic triumphs.
Samsung's The Frame TVs have been a big success since 2017, their new models doubling as both a stunning 4K QLED TV and an innovative display of your favourite works of art.
Echoing the notion that art is in the eye of the beholder, the focus is on how you choose to use The Frame. Like a gallerist or curator, your options start with choosing what to view on it—from your choice in movies and shows to an art mode displaying beautiful works of art (1,400+ to choose from or use your own images) when The Frame isn't being used for viewing.
Again treating your home like your gallery, how you choose to frame your art is another consideration. The Frame boasts a modern, slimmer picture frame design placing emphasis on your choice of what to display—and you can customise it further with one of six different colour/frame types to best match your environs.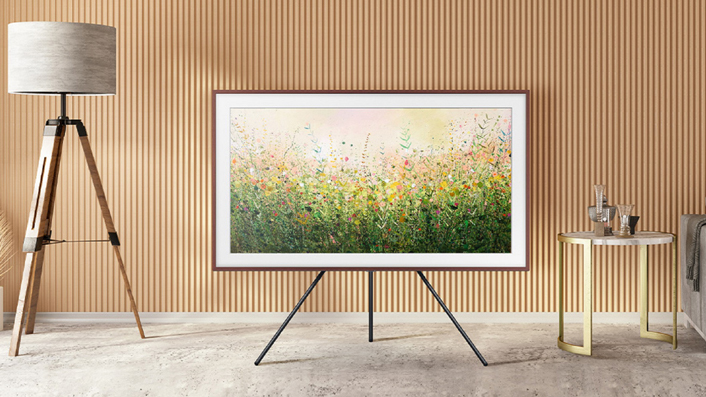 Everyone will have a different approach to getting the most out of The Frame—including the best films to watch on it. With so many ideas of what constitutes art, read on as we explore six very different examples of artistic triumph.
The astonishing animated film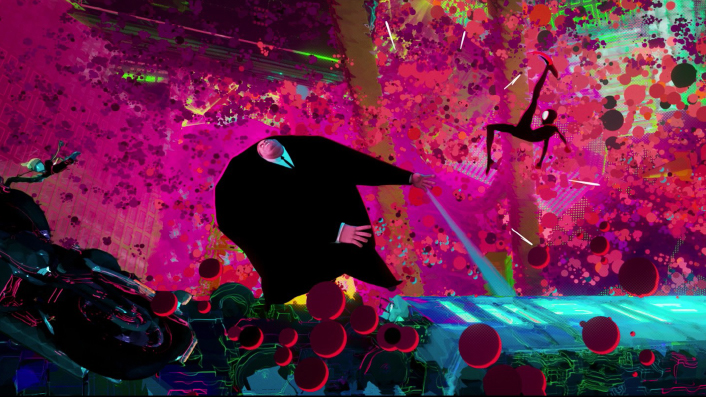 Into the Spider-Verse is the current highest-rated superhero movie on Rotten Tomatoes for a reason. Reasons plural, actually—ranging from its truly compelling storytelling to its wicked sense of humour. But what elevated this beyond the generic animated fare churned out on a regular basis was the film's undying commitment to bringing the graphic style of comic illustration to the screen.
Using common print techniques like ink lines, half-tone dots and panel images, the Spider-Verse team harnessed modern animation methods to turn these images into stunning moving artistry capable of jaw-dropping beauty, trippy mind-boggling moments, and achieving a true synthesis of comic book and motion picture. Still amazing on every rewatch, be warned—producer Chris Miller advises the following:
The development of new groundbreaking art techniques being done for the next Spider-Verse movie are already blowing me away. It's going to make the first movie look quaint

— Christopher Miller (@chrizmillr) July 1, 2020
Much in the same way that The Frame is likely to blow away your existing, quaint-looking TV perhaps? We reckon.
---
The adventurous Aotearoa classic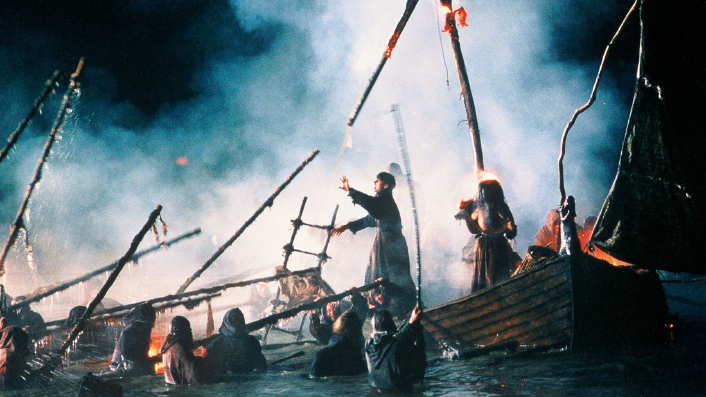 Vincent Ward's Palme d'Or nominated masterpiece is now aged thirtysomething (on its 30th anniversary Ward joined us for this in-depth chat about the film), but to this day it's easy to see how The Navigator captured attention at Cannes—where it received a five-minute standing ovation—and further afield, leading to Ward's ultimately fraught experience working on Alien3.
Ambitious and idiosyncratic, Ward's fantastical film is a tale of faith and perseverance, following a group of 14th Century adventurers who, seeking an escape from the clutches of the plague, follow a young boy's visions. Somehow tunneling from the north of England to 1980s Auckland, they find themselves in a strange landscape full of even stranger machines. Seen from their perspective, Ward depicts our world as a somewhat nightmarish place in frame after frame of striking visuals.
One can only imagine what The Navigator's characters would make of The Frame—hopefully a less traumatic experience than some of their other encounters with modern (well, 1980s) technology.
---
The amusingly (obsessively?) symmetrical arthouse film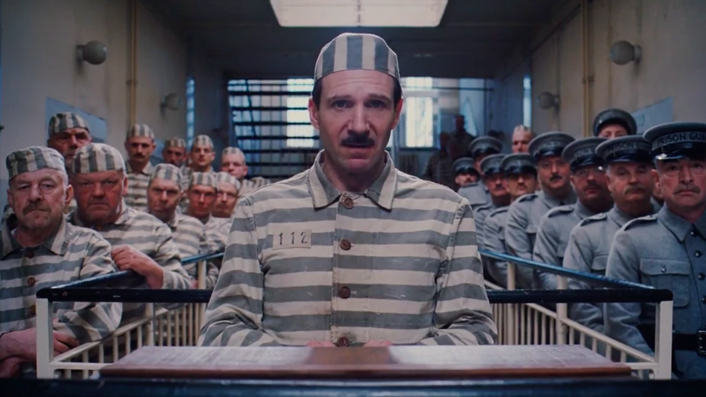 As if the picture and film title above didn't give it away, you no doubt will have guessed the filmmaker just from the word "symmetrical". The internet is littered with articles and videos about what has become a signature style for Wes Anderson. In his nine(!) collaborations with cinematographer Robert Yeoman (finally getting a deserved Oscar nom for Grand Budapest; non-Anderson credits include To Live and Die in L.A. and Drugstore Cowboy) Anderson has found a fitting partner to stage his symmetrical tableaux.
There's a wonderfully unreal dollhouse quality to Grand Budapest, perhaps even more so than Anderson's other films (barring Fantastic Mr. Fox). Many elements contribute to this, but time and time again the film returns to these symmetrical compositions, artful arrangements of subject, focus and colour that are the most successfully affecting examples of his skill-set to date.
Wherever you'd think about setting up The Frame in your home, you know Anderson's compositions would look amazing—but obviously centering it perfectly in your living room would be completely up to you…
---
The archival astronaut film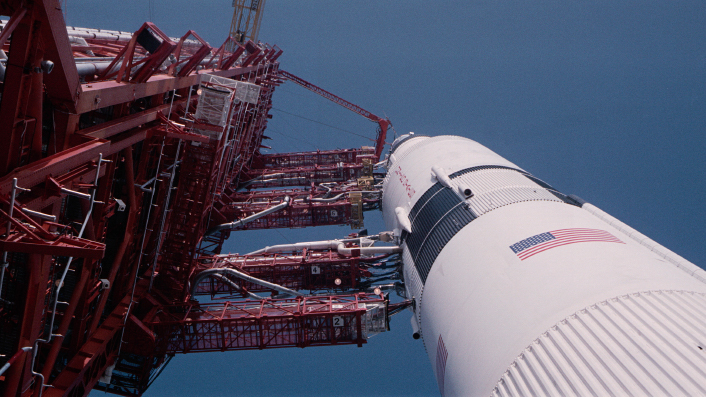 A triumph of archival documentary-making, from the opening footage of NASA's crawler-transporter slowly driving the rocket to its launch site to the throngs of spectators and, of course, the launch itself, this film looks absolutely incredible. That's because the filmmakers cracked open a vault of never-before-seen NASA footage shot on gorgeous film stock (some of it 70mm), and restored the image and audio.
Dispensing with narration as it follows the events of the moon landing in sequence, Apollo 11 is intimate, enormous, detail-rich, and equipped with genuine heart-in-mouth moments, even if you know how it ends (I mean, you should). Is the art in question the mammoth feat of engineering that took men to the moon, or the beautiful way it's depicted here? We say it's a bit of both.
Add the design and tech specs of The Frame to this equation, and the calculus of art or engineering becomes even more complex (but in the best possible way).
---
The award-winning film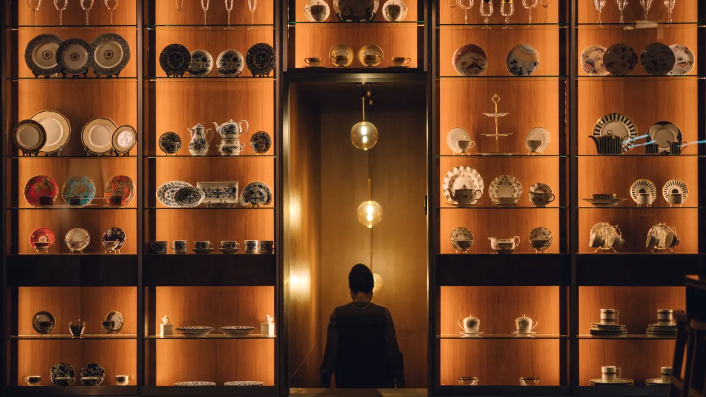 What about Parasite isn't a work of art? That's a question that's quicker to answer than the list of its artistic elements I'm about to rattle off. Right off the bat, you've got director Bong's hand-drawn storyboards—so compelling they have been collected in the book Parasite: A Graphic Novel in Storyboards.
Then you've got the homes the film is set in. In a stunning example of film artistry, both the Kims' sub-basement flat and the Park family's stunning "starchitect"-designed home are actually fake—film sets, but incredibly detailed ones (as Architectural Digest notes). Then there's the child "art prodigy", the actual artwork decorating the Park home, the art of forgery and so on.
As for the art of the film itself, there's a reason why Parasite won Best Picture at the Oscars. It's superb on every technical level. And, like fellow (rare) modern masterpiece Mad Max: Fury Road, you can see just why in enjoying both the colour version of the film and its black and white (for Max, "black and chrome") version.
One thing that's missing from the Parks' impressive home? A TV. Guess which one we'd suggest would fit right in with the artful decor? (First word starts with a "T", second word with an "F").
---
The actually-about-an-artist film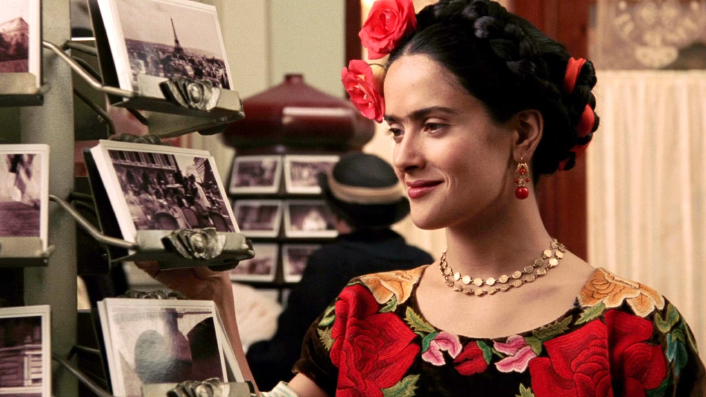 Perhaps you expected to read a list of films about art. We'd argue 'til blue in the face that you indeed have—but those in need of a more literal art fix can't quibble over Frida. Salma Hayek patiently pursued this passion project for years, first bailing up the a director attached to a Frida Kahlo biopic in the early 90s (when Hayek was an unknown in the US and deemed too young for the role).
Persisting, and proving a vital hands-on producer (Hayek herself was instrumental in securing the rights to Kahlo's artwork and personally approached key cast members), Salma Hayek realised her ambition when Frida had its world premiere at the Venice International Film Festival in 2002.
Just as Frida Kahlo's colourful, magical realist artwork had been rediscovered in the 1970s, Frida introduced the creative, cosmopolitan icon to a whole new generation. We can't put it better than the American Film Institute, who said:
"Frida is a movie about art that is a work of art in itself. The film's unique visual language takes us into an artist's head and reminds us that art is best enjoyed when it moves, breathes and is painted on a giant canvas, as only the movies can provide."
Or curated into your home as part of an ever-growing gallery of moving artwork on the digital canvas provided by The Frame, of course.
For full specs on The Frame – and how to buy – visit the Samsung website