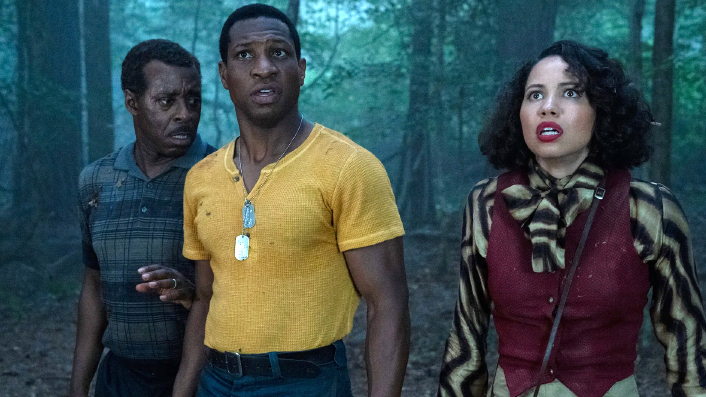 Supernatural horror aligns with the evils of racism in Lovecraft Country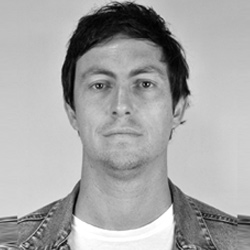 ---
A new series on Neon follows a black man in 1950s America whose search for his missing father takes him to places beyond sanity. Steve Newall previews the show, and explains how Lovecraft Country aligns the evils of systemic racism with the supernatural.
"A rat done bit my sister Nell, with whitey on the moon. Her face and arms began to swell and whitey's on the moon." So intoned Gil Scott-Heron in 1970, on his album Small Talk at 125th and Lenox. As his poem goes on to chronicle doctor bills he can't afford, a rent increase, "no hot water, no toilets, no lights" it doesn't take a rocket scientist to see that in Whitey on the Moon, Scott-Heron is critiquing and comparing the massively expensive technological feat of the moon landing with the United States' racial disparity and deprivation.
See also:
* New release movies & series on Neon
* Everything coming to Neon in August
And, when Scott-Heron's recitation and its conga accompaniment plays during the climax to Lovecraft Country's second episode, it's juxtaposed further. Heard over the chants of a white men's secret society performing an occult ritual with a black man at its centre, it's a concise example of how the new Neon show infuses pulpy monster-of-the-week horror with a black perspective seldom seen in the genre.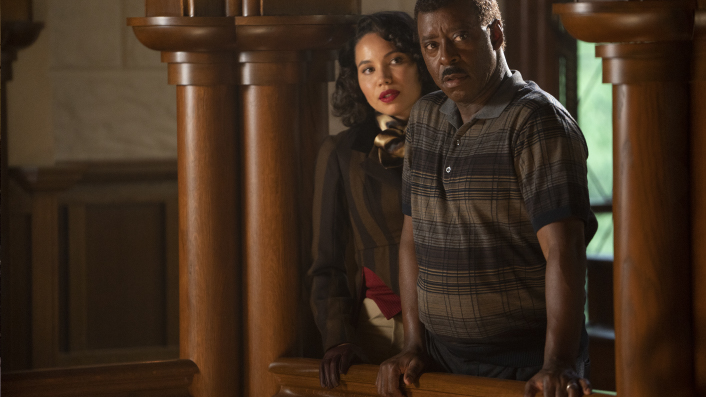 Set in the 1950s, Lovecraft Country is an adaptation of the novel of the same name, brought to the screen by Misha Green (Antebellum drama series Underground) with Jordan Peele and JJ Abrams credited as executive producers. Fittingly so, given that Green says the show wouldn't have been possible without movies like Get Out and TV series like Lost. 
The series opens with the return of Atticus "Tic" Black to the segregation-era US after fighting in the Korean War—to be precise, opening with a visual overload of war, sci-fi and horror imagery (and a green slime-spattered Jackie Robinson?!) before settling into its story proper, one that has both an overarching narrative and weekly detours into specific stories of horror à la The X-Files.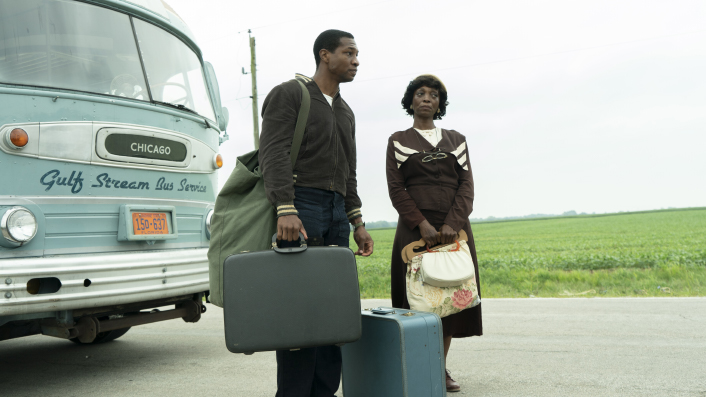 Tic's on his way back to Chicago via Kentucky by bus (in the back), where's he's awakened as the vehicle hits a bump. "Just going over another bridge named after some dead slave owner", the sole other black passenger comments to Tic, who is quickly shown to have interests that dovetail with where Lovecraft Country is headed.
Played by Jonathan Majors, familiar to viewers of Spike Lee's Da 5 Bloods as the son of PTSD/MAGA-afflicted Delroy Lindo, Tic is partway through reading Edgar Rice Burroughs' A Princess of Mars. He's happy to chat about it with his new acquaintance—even as she's unimpressed that Burroughs' hero John Carter is an ex-Confederate officer (she doesn't think such people are ever ex-anything).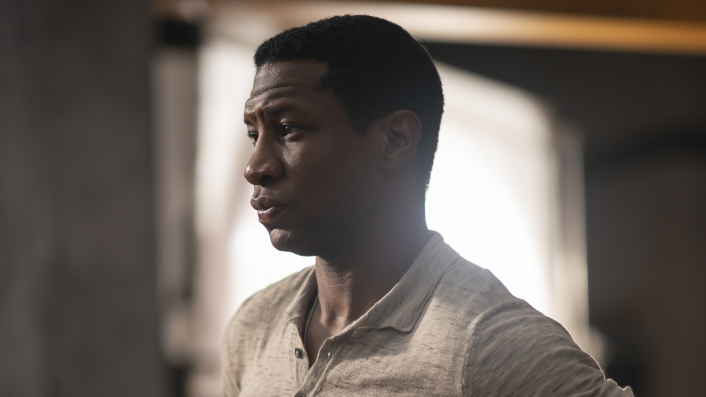 It's not the last time that the historical racism of genre fiction features in the show—hell, it's named after one of the genre's greats, who himself was a notorious bigot. Lovecraft's poem On the Creation of N—–s  is referenced by Tic in an early conversation with his uncle George (Courtney B. Vance), after the latter sees Tic looking at a copy of Lovecraft collection The Outsider and Others and remarks "horror's usually my thing". As Tic quotes the title of that other, racist, work, he goes on to explain "pops made me memorise that poem, word for word" in an effort to turn him toward "respectable literature".
Sign up for Flicks updates
Horror, entrenched prejudice, bigoted cops, family and legacy—they all rub shoulders in Lovecraft Country, which aligns the evils of systemic racism with the supernatural in each episode. Unlike the denser, more convoluted (yet still excellent) Watchmen series, the show is happy to embrace its episodic nature, and relishes leaning into the specific stylistic quirks of the genre elements they riff on—detours into cult rituals, haunted house tropes, grotesque body transformation, and even National Treasure/Goonies treasure hunts. Like a collection of pulp tales, the tone's liable to shift slightly to suit each episode, in the hands of directors like Yann Demange ('71), Daniel Sackheim (TV's The X-Files, The Americans, The Walking Dead), and Victoria Mahoney and Cheryl Dunye, the latter two bringing their strong and specific, less-commercial directorial backgrounds to bear on the subject matter.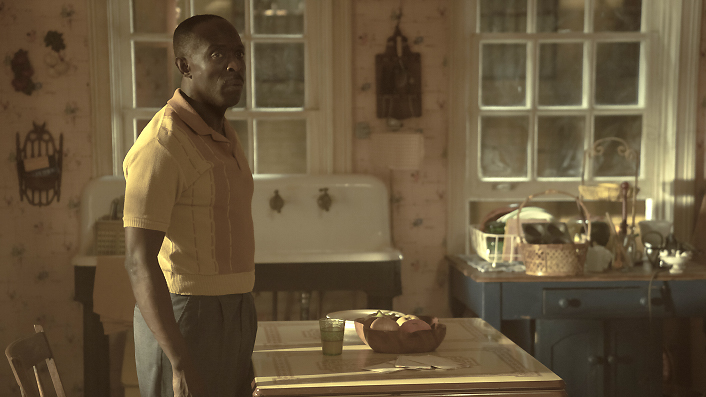 What sets the show in motion is the reason behind Tic's return home. Despite having joined the army to escape his father, he's back because his dad (Michael K. Williams) has disappeared—and even though the pair are estranged, Tic's determined to find him. Clues point to Massachusetts ("that's Lovecraft country") and Tic hits the road with his well-travelled Uncle George, publisher of a Green Book-like guide book to black-friendly businesses across the US. Joining them is Tic's old friend—and now potential love interest?—Letitita Dandridge (Jurnee Smollett, Birds of Prey and TV's Underground).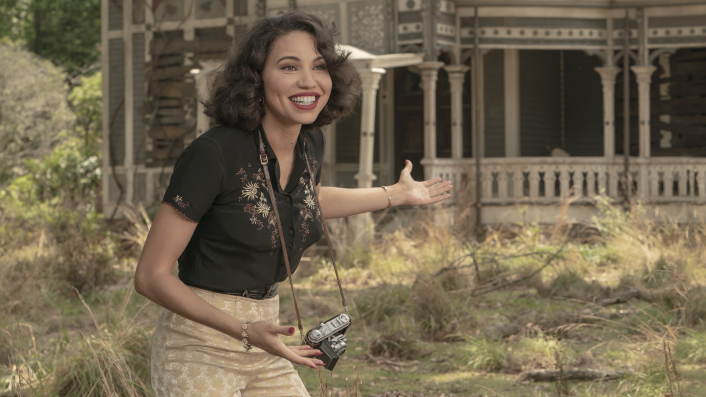 Before long they'll encounter asshole cops, be warned not be out after sundown, refused service in a diner—as well as encountering less everyday horrors we won't get into here. And, as the season progresses, some of the trio become the focus of some more individual stories, like Letitia's encounter with the spectre of neighbourhood racial segregation, and, expanding the cast further, her half-sister Ruby's grotesque solution to breaking the racial barrier that prevents her employment in a department store.
Despite the gravity of some of its subject matter, Lovecraft Country also enjoys having fun, as its literary inspirations suggest, and as does the idea that its fine to use 70s music about the moon landing in a 50s-set show (as well as hip hop syncs, a James Baldwin monologue and, er, Marilyn Manson). Perhaps best summing up the show's sense of humour, a moment of spectacle is undercut by the following observation – "seems the KKK isn't just calling themselves grand wizards anymore". With all of this in store (and so much I've left unsaid) in its early episodes, I can't wait to see where Lovecraft Country goes next.