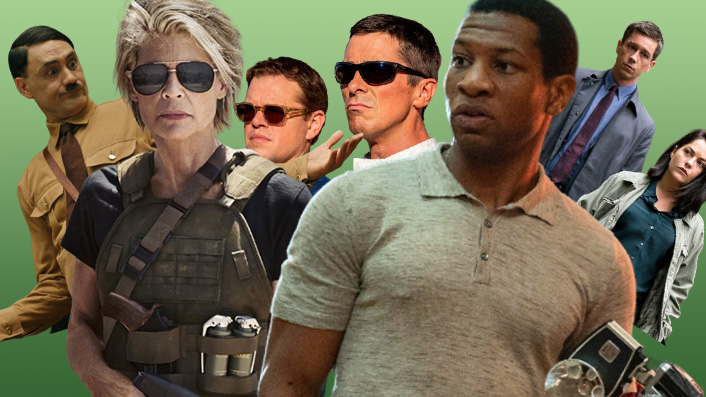 Lovecraft Country, Jojo Rabbit and everything else on Neon this August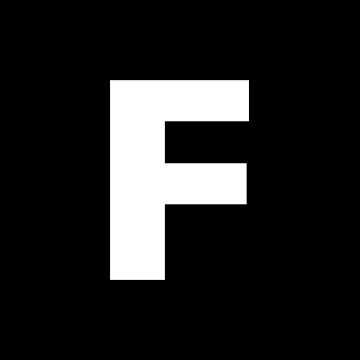 ---
Keen for a fright in 1950s America? Hankering for an Oscar-certified laugh in World War II Germany? Thirsty for racecar rivalry in 1966 Le Mans? That's a mere taste of what's in store for Neon subscribers this August. Check out our six highlights followed by the complete schedule for the month ahead.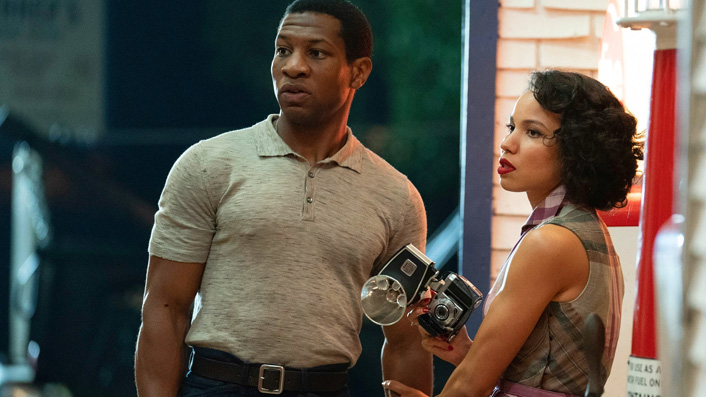 Created by Misha Green (Underground) and Oscar-winner Jordan Peele (Get Out), this HBO cosmic horror blends racial tension with… well… Lovecraftian scares. Based on the 2016 novel by Matt Ruff, the 10-episode series centres on a black man in 1950s America who must venture into places beyond sanity to find his missing father.
First episode streaming from 17 August (following episodes fast-tracked weekly)
See also
* Films and shows now streaming on Neon
* All new streaming movies & series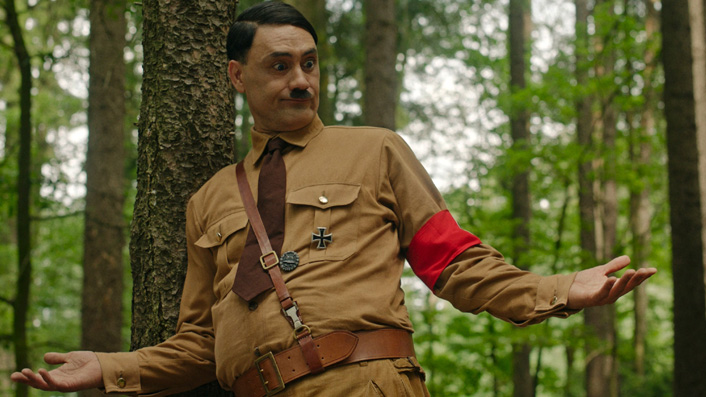 The one that scored Taika Waititi both an Oscar and BAFTA for his adapted screenplay, telling the story of a lonely German boy (Roman Griffin Davis) during World War II whose imaginary friend Adolf Hitler (Waititi) tries to give him advice on what to do about the Jewish girl (Thomasin McKenzie) hiding in their attic. Co-stars Scarlett Johansson, Sam Rockwell, Rebel Wilson and Stephen Merchant.
Streaming from 30 August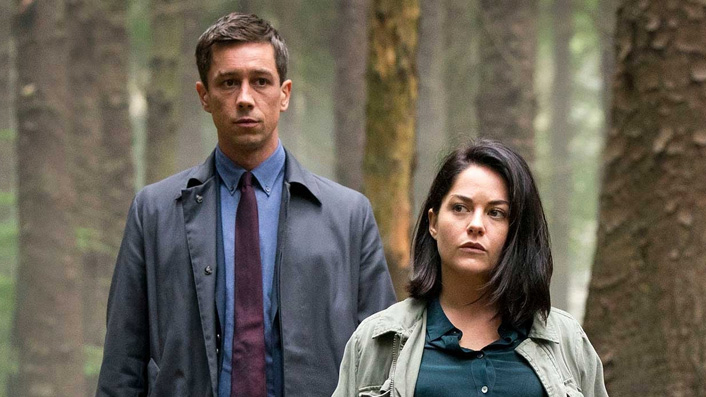 BBC adapts Tana French's novels In the Woods and The Likeness into this eight-episode crime series. While investigating the murder of a little girl, one of the two assigned detectives recalls a grisly incident from his own childhood which bears a striking resemblance to the current case. As more children disappear, the pair are forced to confront this dark past.
Streaming from 8 August
Sign up for Flicks updates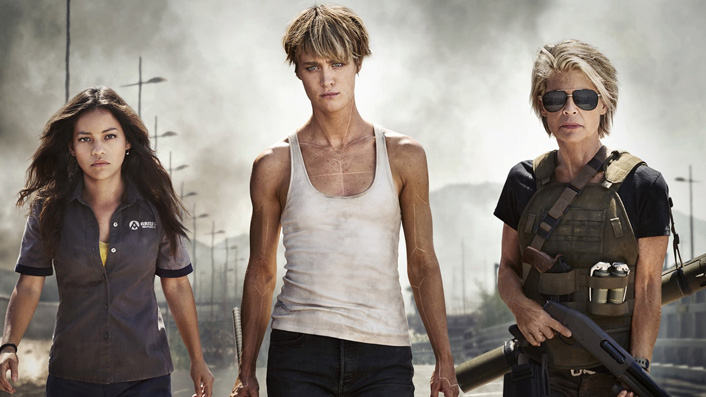 Wisely ignoring every film after T2: Judgment Day, Dark Fate reunites Arnold Schwarzenegger and Linda Hamilton for this new chapter co-written by James Cameron and directed by Tim Miller (Deadpool). Stars Mackenzie Davis (The Martian) as a time-travelling terminator assigned to protect a young woman (Natalia Reyes, Birds of Passage) from being hunted by a seemingly unstoppable machine (Gabriel Luna, Agents of SHIELD).
"Look, now that we're six films into a series that had become a run of disappointments, this is probably the best Terminator film we were going to get," Flicks editor Steve Newall stated in his review. "It's enjoyable enough with that in mind."
Streaming from 16 August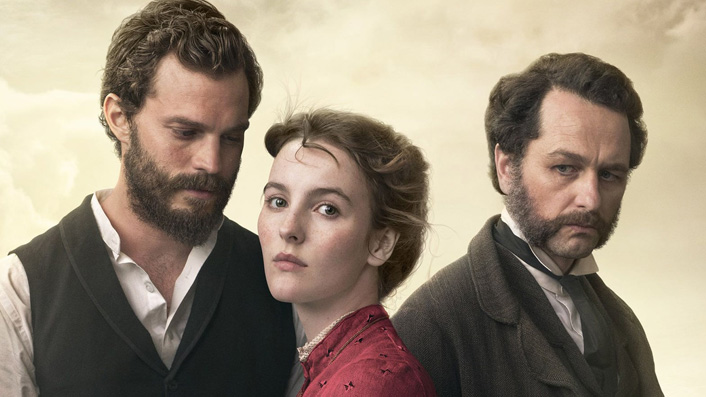 Perry Mason star Matthew Rhys plays a tyrannical stepfather to a small-town farmgirl (Ann Skelly, Red Rock) in this three-episode mini-series set in 1885 Ireland. When she turns 23, she flees with a seductive man (Jamie Dornan, 50 Shades of Grey) only for her escape to unearth buried secrets.
Streaming from 27 August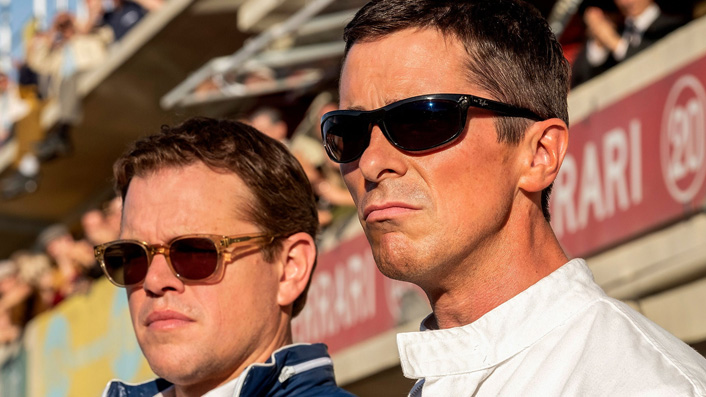 Christian Bale and Matt Damon lead Logan director James Mangold's true underdog sports story about Ford's journey to defeat Ferrari at Le Mans in 1966. Nominated for Best Feature at the Oscars, taking home Best Editing and Best Sound Editing.
Streaming from 23 August
---
Everything coming to Neon this August
Available 1 August
Yes Man
Big Block Singsong
The Hive
Messy Goes To Okido
Pocoyo
Available 2 August
The Equalizer
Official Secrets
Louis Theroux: Heroin Town
Louis Theroux: Murder in Milwaukee
Louis Theroux: Trafficking Sex
Available 3 August
Ex Machina
New Zealand's Airforce – Then & Now
Available 5 August
The Last Black Man in San Francisco
Available 6 August
Trust Me I'm a Doctor: Season 2 – 4
Available 7 August
Hooligan Escape: The Russian Job
Available 8 August
Dublin Murders
The Family
Available 9 August
47 Meters Down: Uncaged
Last Christmas
Available 10 August
Rogue Warfare: Part 1, 2 & 3
Available 11 August
Yes, God, Yes
Available 12 August
It's Suppertime S1a
Available 14 August
Huang's World: Season 1 – 2
Yvonne Orji: Momma, I Made It!
Available 15 August
Viking Uprising: Legend of Redbad
Hey Duggee: Season 2
Thomas & Friends: Season 19
Sharks of The Icy North
Direct From An Asteroid
Fixing a Broken Heart
Fukushima: Five Years Later
Hottest Years
Jason Silva: Transhumanism
Ketamine: Depression
Making Babies
Man's First Friend
Message from Space
The Eighth Continent: Zealandia
The First Picture of a Black Hole
Tiny House: Living Off the Grid
T-Rex Timeline
Floodgates of Venice
Available 16 August
Hotel Transylvania 2
Luce
Terminator: Dark Fate
Available 17 August
Lovecraft Country
Role Models
Available 19 August
The Wedding Year
Available 20 August
The Truth About Antibiotics
The Truth About Calories
The Truth About Getting Fit
Available 21 August
Acceleration
Available 22 August
King Arthur: Excalibur Rising
Available 23 August
Cats
Ford V Ferrari
Available 25 August
Dolittle
Drive Me to the End
Russia with Simon Reeve
Simon Reeve's Sacred Rivers
Columbia With Simon Reeve
Available 27 August
Death and Nightingales
Available 28 August
I Hate Suzie: Season 1
Available 29 August
Any Bullet Will Do
Available 30 August
The Goldfinch
Jojo Rabbit