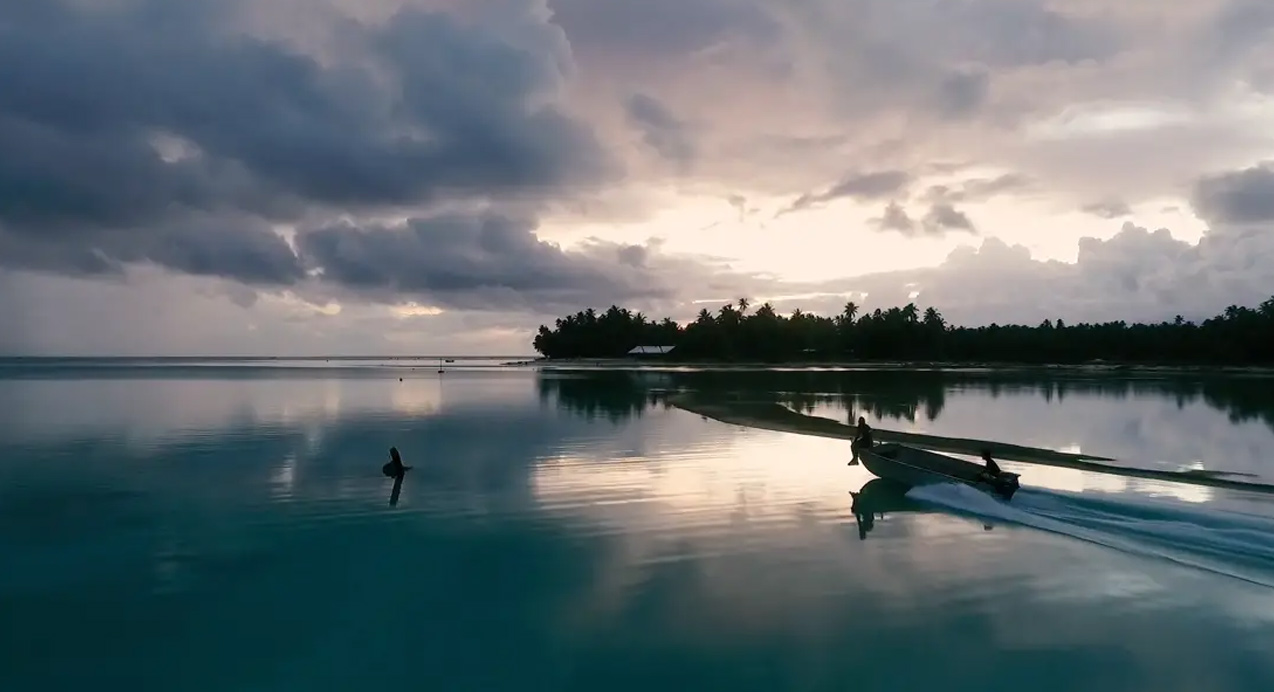 The evolution of Māori Pasifika short films at NZIFF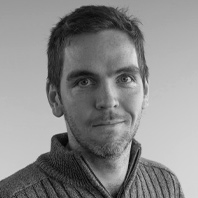 ---
The Ngā Whanaunga programme returns to the New Zealand International Film Festival with another batch of top-tier Māori Pasifika short films.
We ask long-time curators Leo Koziol (Ngāti Kahungunu, Ngāti Rakaipaaka) and Craig Fasi (Niue) about this year's selection and the constant rise in quantity and quality they've witnessed throughout the years.
---
FLICKS: Ngā Whanaunga's been a staple in the film festival for years now. What differences have you seen in the programme over that time?
LEO KOZIOL: It's been a privilege to curate this programme each year with Craig Fasi of Pollywood.
We've seen a constant rise in both the quality and number of short films eligible for the Ngā Whanaunga programme. Each year, our job gets tougher as the quality of the films rises. We're particularly heartened by the rise in the number of films by directors and writers of Māori and Pasifika descent, native people telling stories of their own people and communities.
CRAIG FASI: Confidence, development and self-discovery on screen have improved dramatically with very much an at ease mentality contributing to more resource locally and internationally being produced. Absolutely spoiled for choice.
Curating with Leo Koziol of the Wairoa Maori Film Festival is always a pleasure with an equally pleasing outcome of proud Māori Pasifika films hosted by the innovative New Zealand International Film Festival.
How many submissions, on average, do you get every year?
LK: Between 30 and 50 short films are eligible for consideration to be included in the Ngā Whanaunga programme each year.
We are particularly interested in works by Māori filmmakers and by filmmakers of Pasifika descent. We define Pasifika very broadly and have included works from as far afield as the Solomon Islands, Torres Strait Islands and Hawaii.
As curators of the programme, is your job simply to pick your favourite films from Māori and Pasifika filmmakers or is there more to it than that?
LK: It is both a pleasure and a privilege to curate the Ngā Whanaunga programme each year. Yes, in some ways it is as simple as picking your favourite films but the difficult task begins when the breadth of excellent short films is wider than the programming space available. Both Craig Fasi and I hui for a day or an evening to decide on the film programme, and at times this process can be lengthy.
We are particularly excited when a number of Māori and Pasifika short films are selected for New Zealand's Best, as it gives us room in Ngā Whanaunga to profile Māori and Pasifika filmmakers who may not necessarily otherwise get their chance to shine.
We've played a number of "small films" by emerging filmmakers who have gone on to great things—such as the year (2012) we played The Dump, the first film by Hamish Bennett, who is now debuting his feature film Bellbird at NZIFF this year. I thought then he'd go on to great things—and indeed he has.
CF: Leo and I have well over two decades experience in film and thankfully we share the same kaupapa—share as much quality native content to inspire more Māori Pasifika production and understanding of ourselves.
In terms of film curation, we are well versed in a holistic experience towards multi-faceted success. Accounting for current trends, themes, viewership, promotion and following with the most important—story delivery—the final showcase is always a well thought out offering. It's no walk in the park but it is hugely rewarding to have continued success!
Have you and the curators of New Zealand's Best ever found yourselves wanting to play the same short in a given year?
LK: The guidelines from NZIFF state that we can if we so wish. One year NZIFF played the same film in both—I'm Going to Mum's by Lauren Jackson. But generally there are many excellent Māori and Pasifika short films to choose from, so we now see selection of films into New Zealand's Best an opportunity for us to broaden our selection and celebrate new emerging talent.
CF: In all cases, there are only positive outcomes. It's exciting to see Māori Pasifika film be identified for New Zealand's Best selection which in turn means more Māori Pasifika film achieve exposure with the acclaimed New Zealand International Film Festival. Win win.
Describe this year's selection using EXACTLY eight words per film.
Our Atoll Speaks
LK: Discover the Pukapuka people, in their own words.
CF: Serenade of narrative and captivating imagery. Acknowledging preservation.
Ani
LK: Gentle Māori fatherhood unlike any other short film.
CF: Insightful tribute to the realities of solo parenting.
Liliu
LK: Brutal indigenous reality in a colonised Samoan society.
CF: King George VI "Rules" indigenous democracy on trial.
Ways to See
LK: A musical spirit soars over a native fable.
CF: Temptress, Hine Nui Te Po, does not discriminate.
Rū
LK: Life turns dark in this unexpected native noir.
CF: Mana, determination, focus, courage, survival for her children.
Yellow Roses
LK: Vicky Haughton shines in lost love reawakened story.
CF: Matuas are Taoga Cherish our Tupuna—never forgotten.