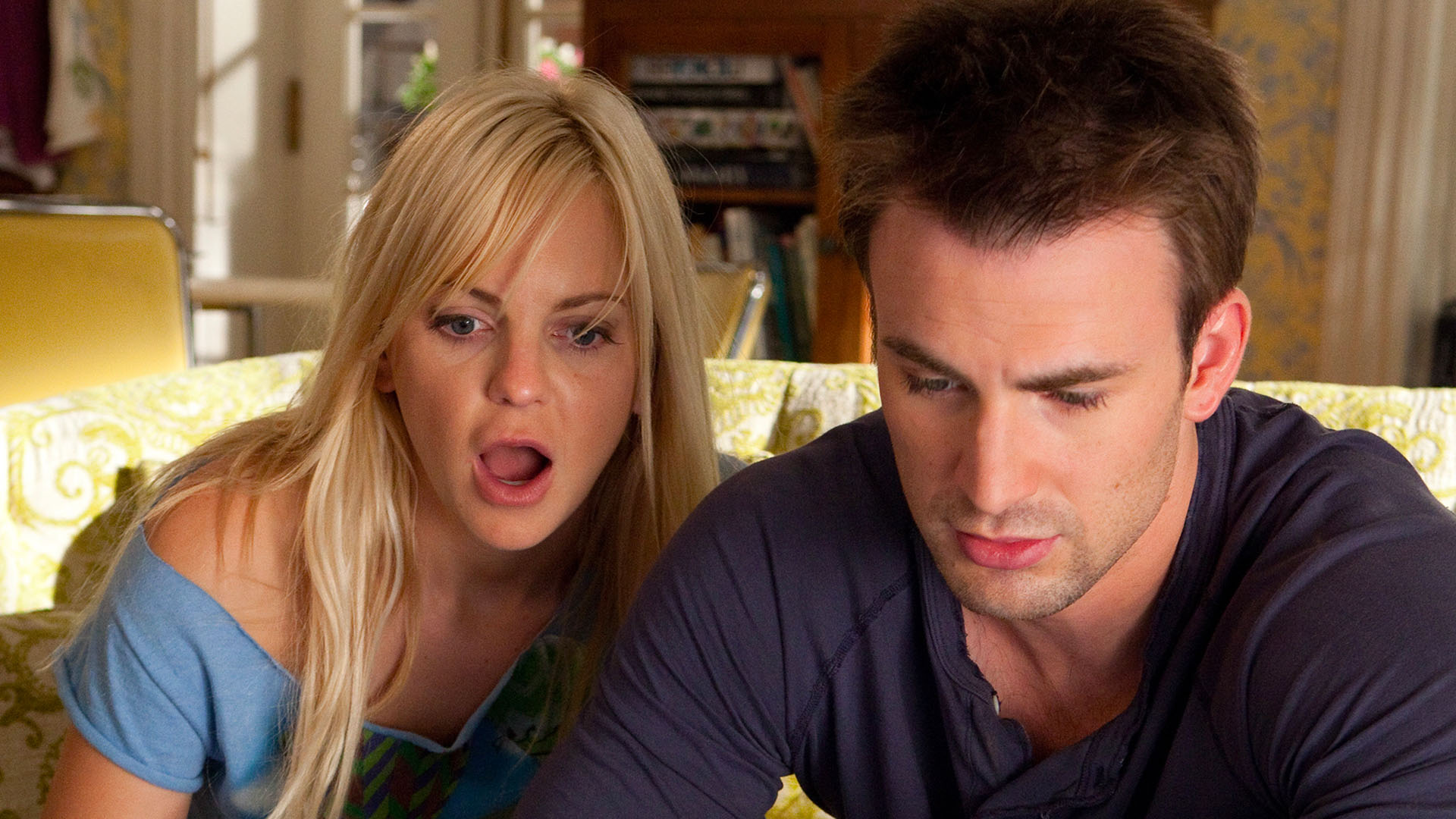 The top 20 romantic comedies now playing on Netflix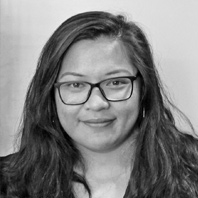 ---
Everyone loves a feel-good romantic comedy, don't lie. Whether you've cried more than you've laughed during some of these (or vice-versa), Laumata Lauano names her top twenty romantic comedies now streaming on Netflix – freshly updated with new meet-cute cheer.
UPDATED MARCH 11
See also:
* All new movies & series on Netflix
* All new streaming movies & series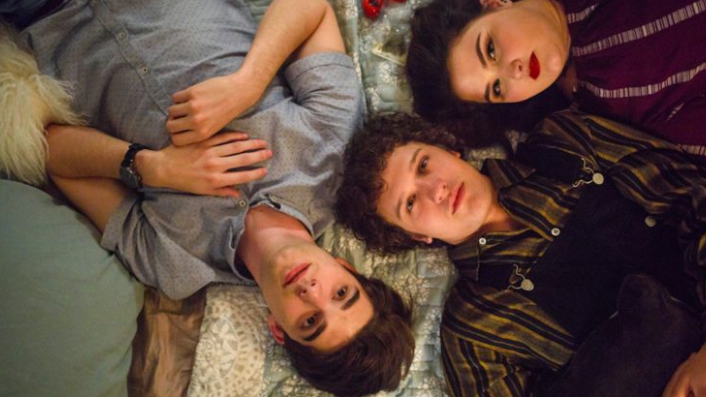 A high school senior Alex Truelove is a popular high schooler contending with great confusion about his sexual orientation. He's played by Daniel Doheny, and plans on losing his virginity to his girlfriend Claire (Madeline Weinstein). Things get awkward and then complicated when he meets a handsome and charming gay kid Elliott (Antonio Marziale). Another triangle, such a rom-com trope. But also, once again, coming of age with a splash of romance.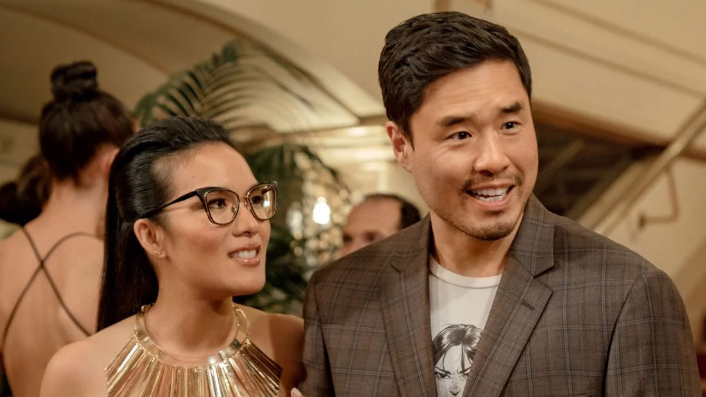 A little bit because I like to sing the title and mostly because it's a pretty good film. Randall Park and Ali Wong star as two close childhood friends in this Netflix original set in San Francisco. The film centers on the classic friends-turned-lovers trope but imbues it with an Asian-American flair and storytelling that gives what could be a formulaic tale with Asian actors what it needs to carve its own place into the Rom-Com Hall of Fame.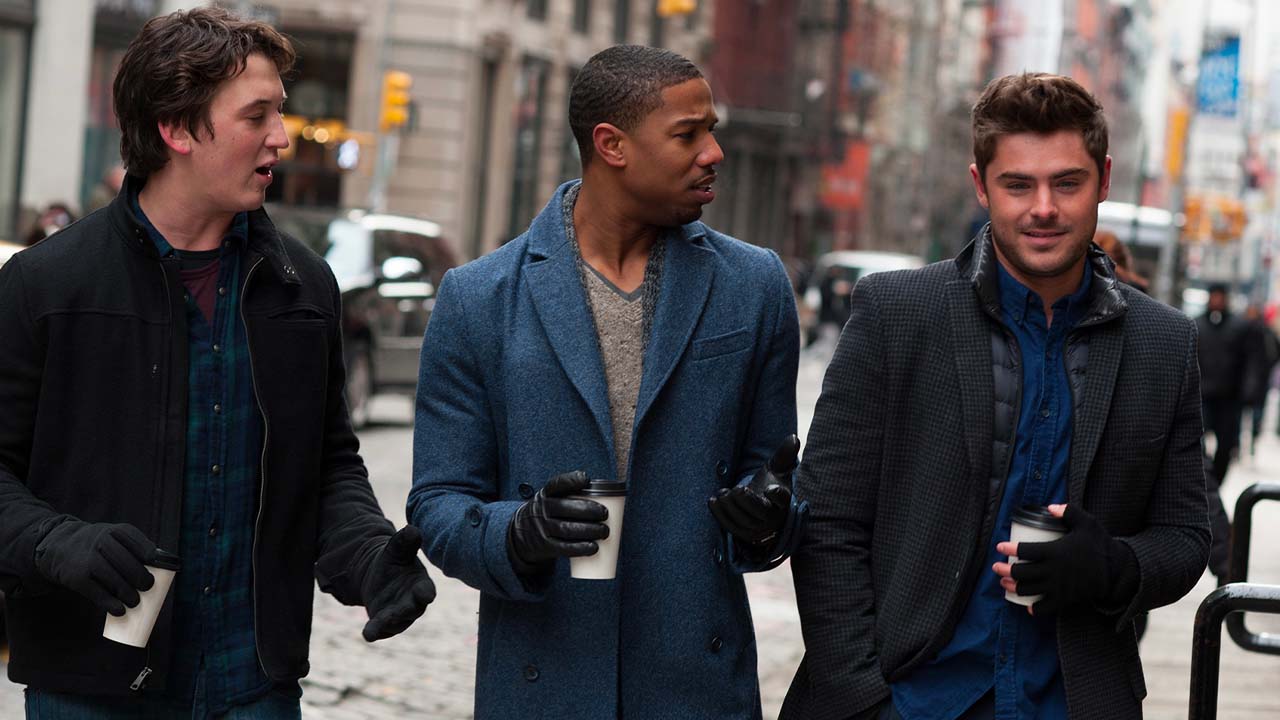 Michael B Jordan AND Zac Efron? Miles Teller I can do without, but he's here and he has a good one liner every so often so kudos to the scriptwriter. So we'll keep him. Three best friends find themselves where we've all been—at that confusing moment in every dating relationship when you have to decide "So…where is this going?" The three young men go out to a bar and celebrate singledom where they vow to all stay single. On that very same night the group meets up with a trio of women and find their vow tested… There are a few twists and disappointments along the way but what can you expect when we take a fratboy situation and put them in adult roles.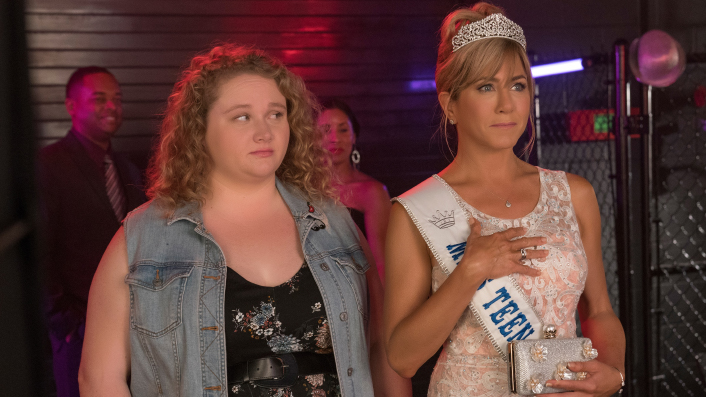 Although not a rom-com, per se, Dumplin' does prominently feature a romantic storyline. The film itself is about Willowdean signing up for her mom's (Jennifer Anniston) pageant as a protest that escalates when other contestants follow in her footsteps, revolutionising the pageant and their small Texas town. However, the romantic element comes in the form of Willowdean (Danielle Macdonald), a self-loving fat girl, arousing the interest of local hunk Bo but struggling with the increased visibility such a high-profile significant other would bring. There's no triangle here, unless you count Willowdean's doubts as a third person when it comes to Bo.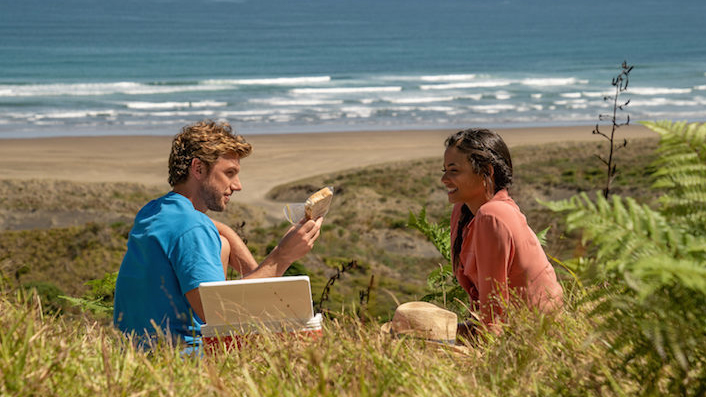 It's set in rural New Zealand, AND it stars Christina Milian—how could I not include it? Not to mention that sweet titular pun. Can't say I'm too much of a fan of the fact that the male lead is an Aussie in kiwi clothing, but it was a pleasant albeit predictable watch. Watch it to spot the kiwi actor, listen out for the kiwi accents, but don't expect too much from the light-hearted film. There's a bit of chemistry between the leads, and you root for Gabriela because Christina Milian is a likeable American in rural New Zealand, but once it's finished you won't long for more or have a need to watch it again.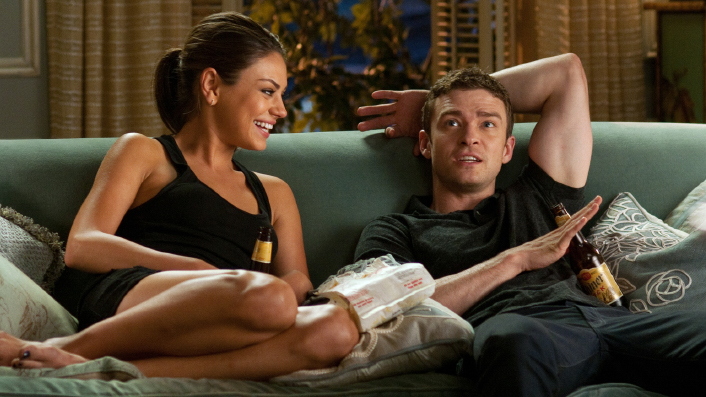 This rom-com is as formulaic as if directed on autopilot, but that's not to say it isn't fun. This is the second movie in the year it was released to ask whether it's possible to have sex with someone without falling in love, and the second to arrive at a mistaken conclusion—because you can, but the protagonists in these films make it so hard to do that by forming attachments to each other.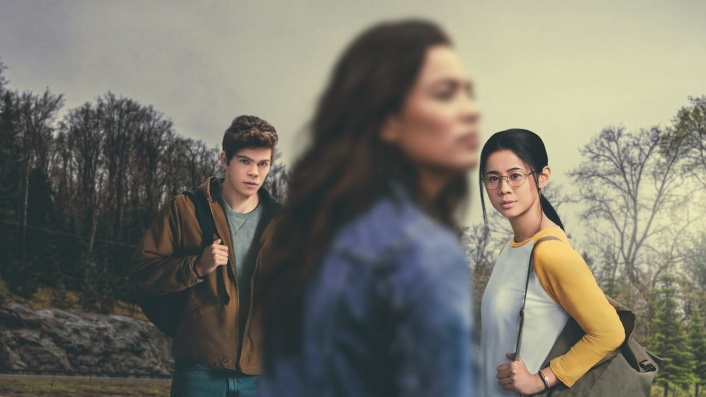 This was more coming of age than romance, but it's billed as 'a different kind of love story'. Ellie Chu (Leah Lewis), begins writing love letters on behalf of the inarticulate Paul Munsky (Daniel Diemer) to his crush, Aster Flores (Alexxis Lemire). You're just waiting for Paul and Ellie to realise they like each other more than he likes Aster, maybe it happens maybe it doesn't. All I can say is that it's a good storyline, there's so much to it that you wonder if it should have been named 'Not even half of it'. They spend a great deal of time building the relationships, not just between the lead characters but with the secondary characters too. Here the cross cultural lens really lends to it this authenticity. The love triangle ends up being a non-issue.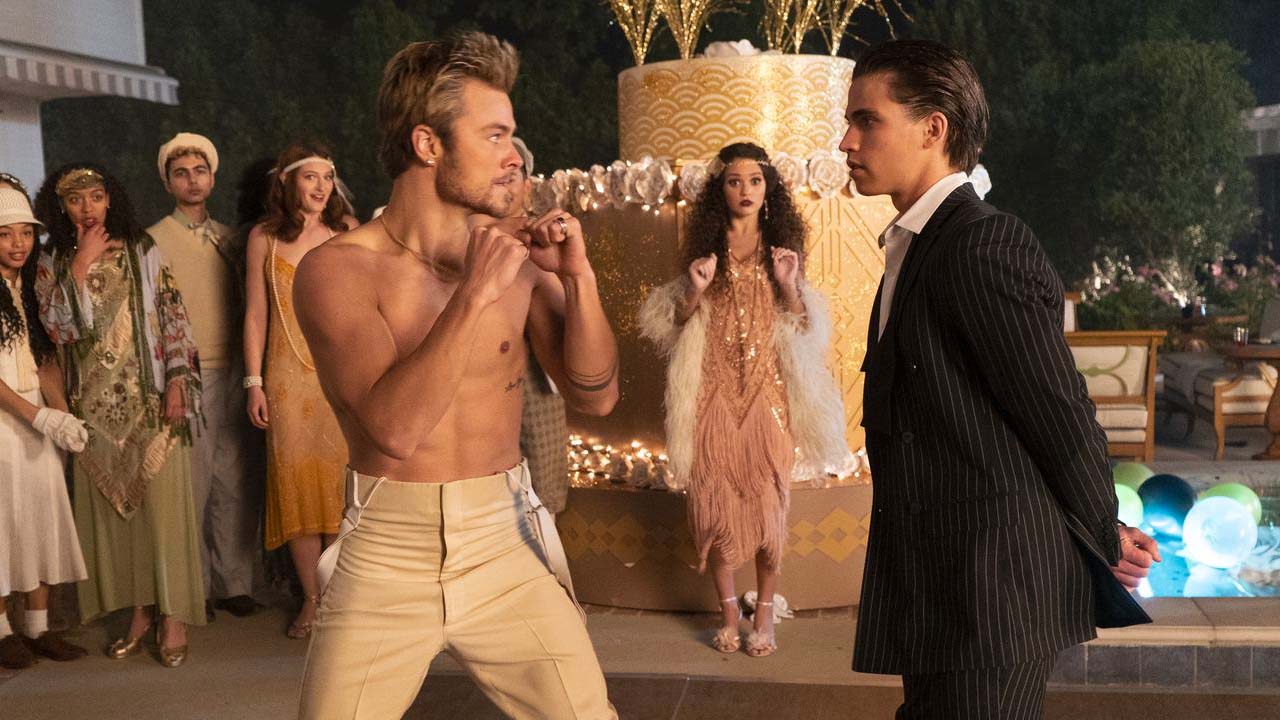 The 2021 remake of the 90s teen romcom is a gender swapped version in which the popular one is a social media influencer Padgett Sawyer, played by IRL famous TikToker Addison Rae. And the loser/freak is the antisocial photographer Cameron Kweller, who we already know is hot underneath it all, played by Tanner Buchanan. The bet comes after Padgett snaps her boyfriend, fellow influencer and aspiring hip hop artist Jordan Van Draanen (Payton Meyer), cheating on her with a backup dancer—this is live streamed to millions. This remake has less charm than the original, but the leads have a tiny bit more chemistry—despite a wishy-washy premise and script with overtly in your face messaging about the inflated importance of social media and quantitative popularity, and the fleeting, fickle, and totally superficial nature of those relationships. But Buchanan's abs are a relationship on their own to behold.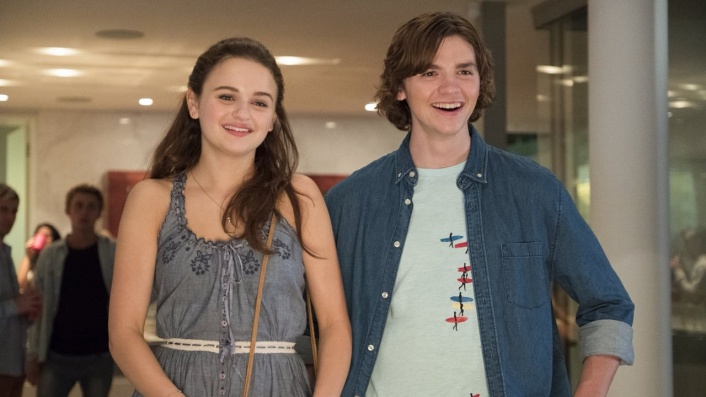 Teens, ugh. And teens with well-to-do parents—yuck. I'm kidding, but it's got all the elements of a good Wattpad story… sorry, I mean teenage romantic comedy. Elle's first kiss leads to a forbidden romance with the hottest boy in high school (her best friend's older brother)—interesting, but what's not interesting is the sexist rhetoric, casual slut-shaming, and "bad boy" lead who has to be bad but with a heart of gold. You know the deal.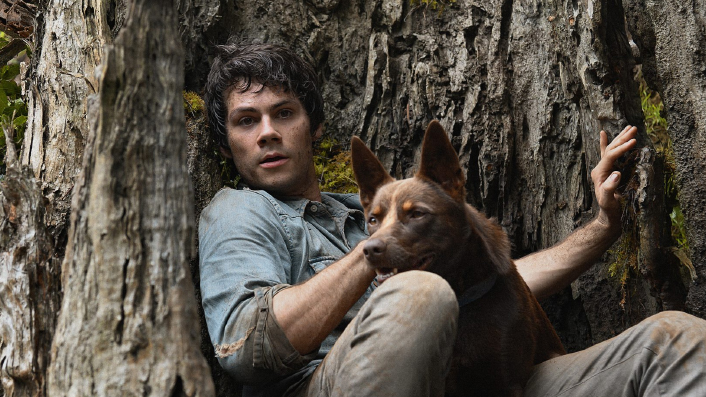 A romantic-monster-comedy that starts off as a romantic teen flick and gets interrupted by the end of the world. It's gory and funny—and imagine someone braving literal monsters to try to find you? Dylan O'Brien as Joel makes for a good awkward lead, as always. And Aimee (Jessica Henwick) as a love interest who doesn't exactly need saving makes for a good partner. My favourite is obviously Boy the dog, not related to the romance but my favourite part of the film. I like how it ends, it's not as predictable as you might think.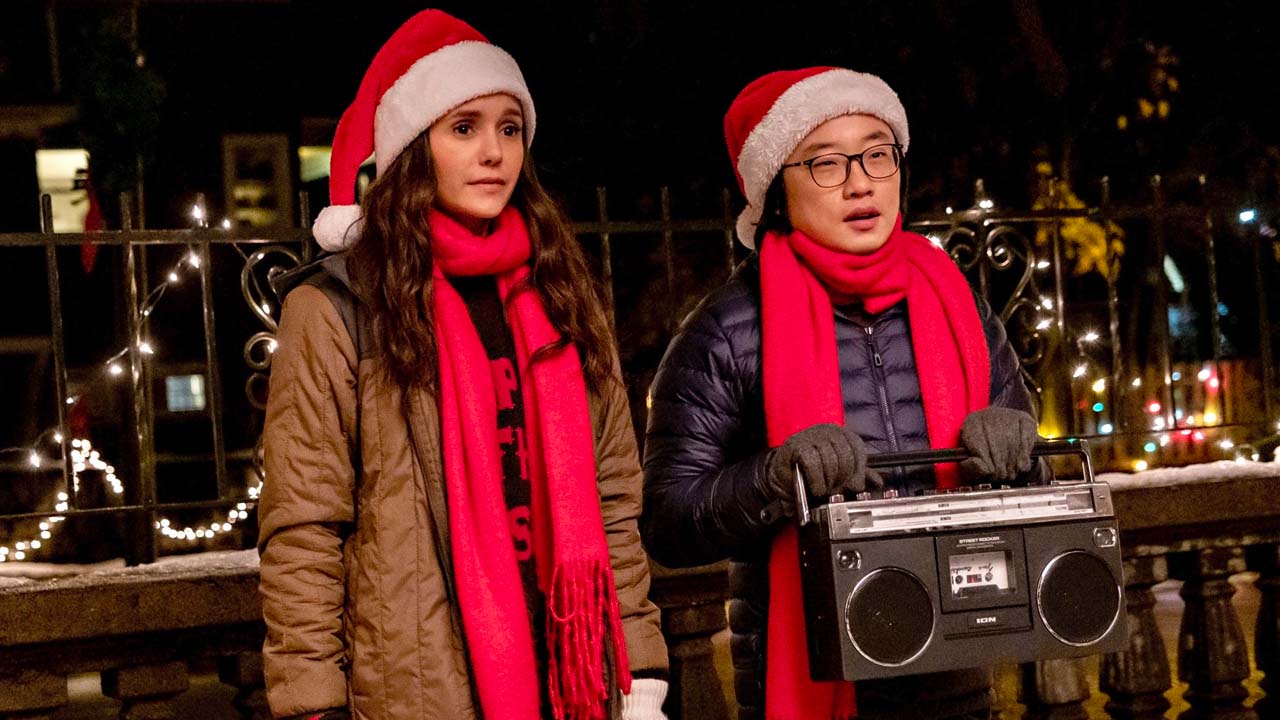 Elena Gilbert I mean Nina Dobrev (The Vampire Diaries fans? No?) plays Natalie, a journalist who makes a career from writing about her online dating fails. But when her coworker and apparently only friend makes her widen her scope she meets her 'perfect match' Josh. I'm talking texting all day, on the phone all night kinda match and before we know it she's flying 3,000 miles to surprise him for Christmas. Only to get there and realise Josh (played by Jimmy O. Yang) was catfishing her with pics of someone he did know IRL and actually existed named Tag (played by Darren Barnet) the whole time. Damn where are Nev and Max when you need them? It's got a great cast, has a definite Christmas feel and elements of a romcom, quirky leads, good poppy soundtrack, kooky friend/s and funny, sometimes hilarious moments. What's not so great is perhaps the slight glorification of catfishing—but hey, people are running out of meet cute ideas these days and getting tired of reusing old ones I guess. It's definitely got Christmas cheer down though!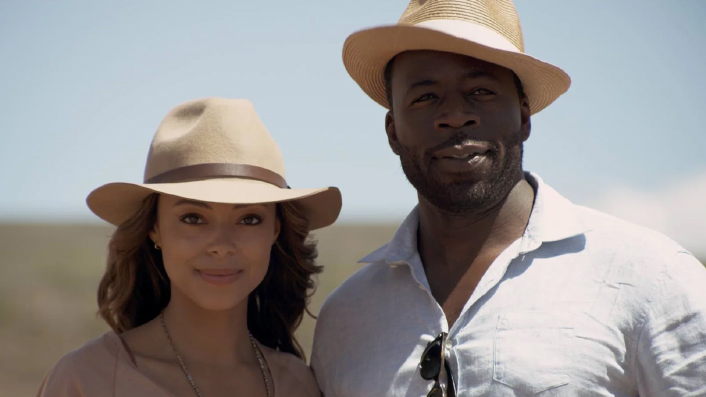 Imagine getting carjacked but rather than getting your car stolen, it's your heart? Not sure what I missed but I don't understand the title either… In any case Amber Stevens West plays Maya, a young woman on a trip to South Africa. While there she has a whirlwind romance with Mtumbie (Demetrius Grosse), but breaks off their engagement when she catches him with another woman. To protect herself from the disapproval of her father (Keith David), she enlists Malcolm (Shamier Anderson) who she meets at a cafe to impersonate Mtumbie—don't ask me why she can't just tell her dad she's not getting married to a man none of her family has met. Malcolm's a Canadian hustler on the run from his vengeful partner in crime Tyrell (Lyriq Bent), and he agrees to Amber's request to hide from Tyrell. There are some hit and miss jokes, hijinks and storylines but overall enjoyable.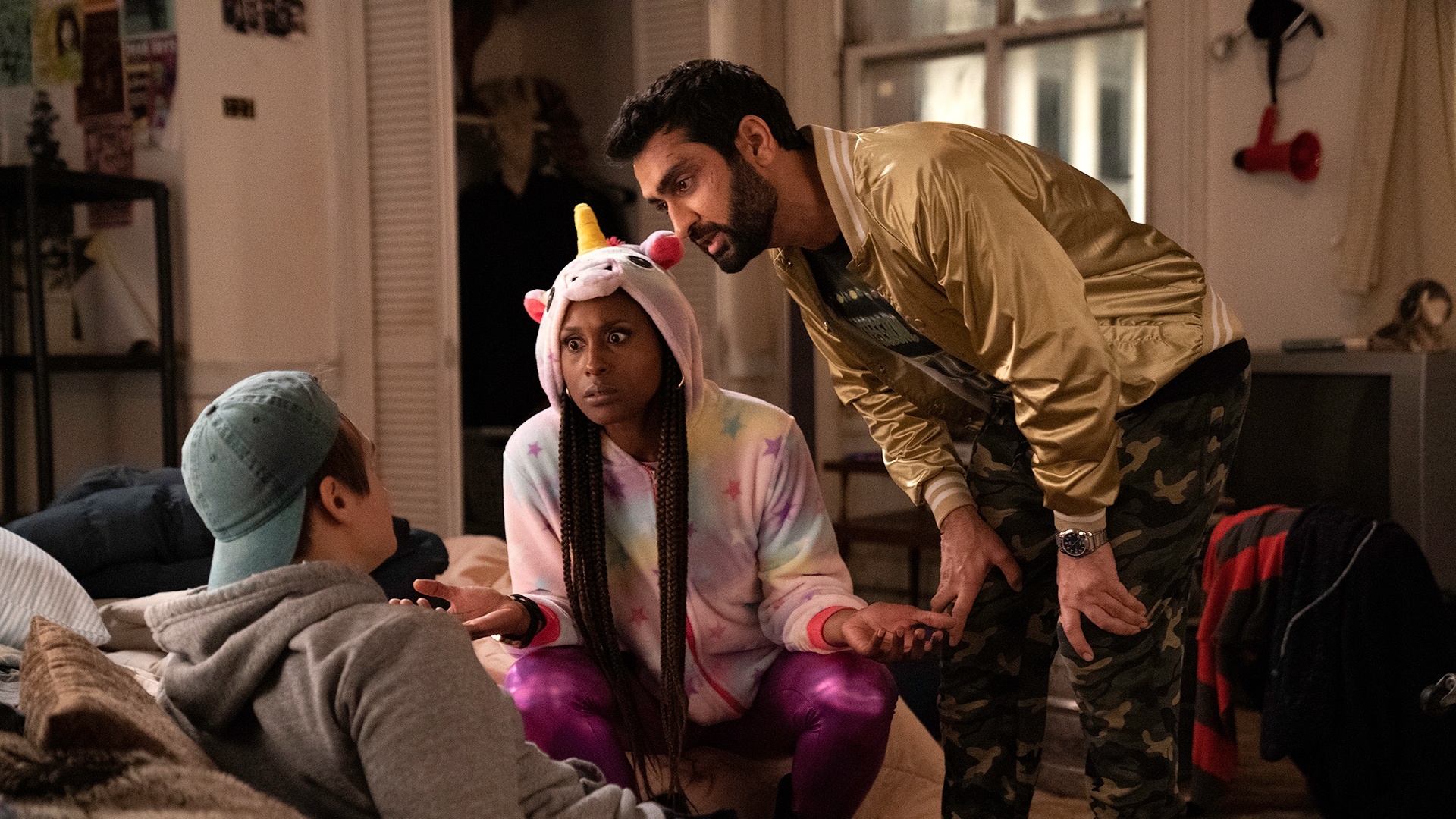 Issa Rae (Insecure) and Kumail Nanjiani (this time as a character that's not himself) are a couple about to break up for good—until they find themselves immersed in a world of criminals. The storyline is pretty convoluted, but it's wild and funny. Our couple have great chemistry, especially comedically. This is probably more comedy than romance but it's a good watch anyway.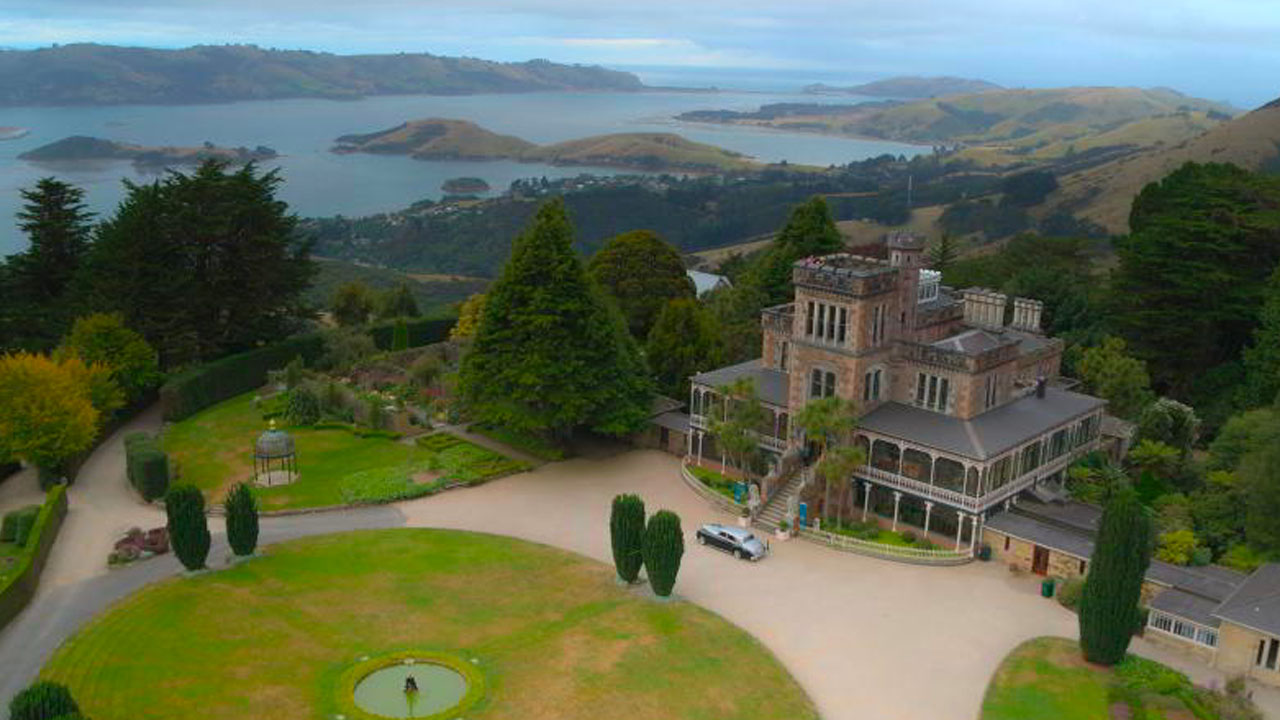 Let's face it I'm putting this one in here for the love of our beautiful country alone. The Royal Treatment is formulaic and kind of cringe but Prince Thomas (played by Aladdin's Mena Massoud), the crowned prince of the fictional nation of Lavania (WHICH IS REALLY JUST DUNEDIN IF YOU DIDN'T KNOW), accidentally contacts a working-class, Italian-American-owned salon, rather than the fancy place with a similar name, to cut his hair while on a visit to New York. The owner who turns up to sort his hair out is a strong-willed, kind-hearted, loud-mouthed New Yorker named Isabelle/Izzy (Laura Marano) sparks fly etc you know how it goes. I just ended up playing 'spot the NZ actor'.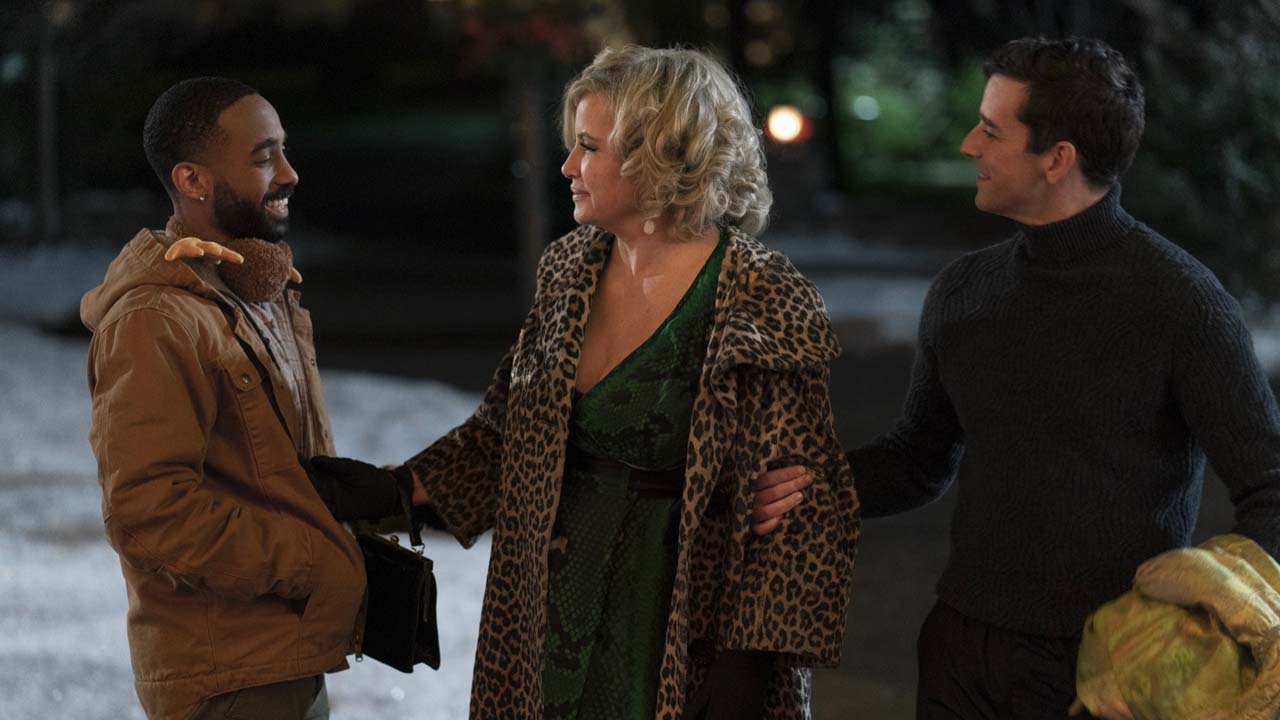 Who remembers Ugly Betty's Michael Urie who played Marc, Wilhelmina's bitchy gay assistant? Well shake off Marc as we meet lead character Peter in this Christmas romcom! Poor Peter just wants to stop being 'the single one' at Christmas—get it? Single instead of jingle? He persuades his best friend Nick (Philemon Chambers) to pretend to be his boyfriend in front of his family. You already know where this is going to go, but come enjoy the ride anyhow because we also have Jennifer Coolidge and Kathy Najimy starring so prepare to get as obsessed as I did! How cute was this film? I love a good 'we're just friends… or are we?' plotline. It's also rather refreshing to have an LGBTQI+ Christmas film that didn't revolve around problems with coming out or acceptance. I could have done without the constant chats to his plants, but not a dealbreaker either.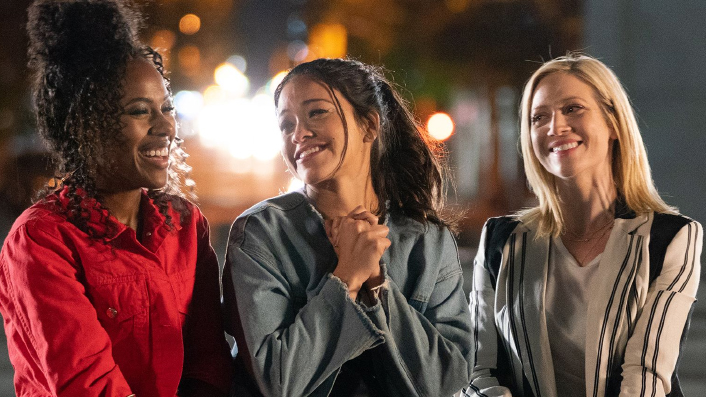 It's a romantic comedy but the film begins as Jenny (Gina Rodriquez), aspiring music journalist, has just landed her dream job at an iconic magazine and is about to move to San Francisco. However rather than do long distance, her boyfriend of nine years (Lakeith Stanfield) decides to call it quits. "Why men great, 'til they gotta be great." To nurse her broken heart, Jenny gathers up her two best friends Erin (DeWanda Wise) and Blair (Brittany Snow) for one outrageous last adventure in New York City. The film is funny, sad, heartwarming and as we get many flashbacks to Jenny and Nate's relationship we feel a sense of loss with Jenny.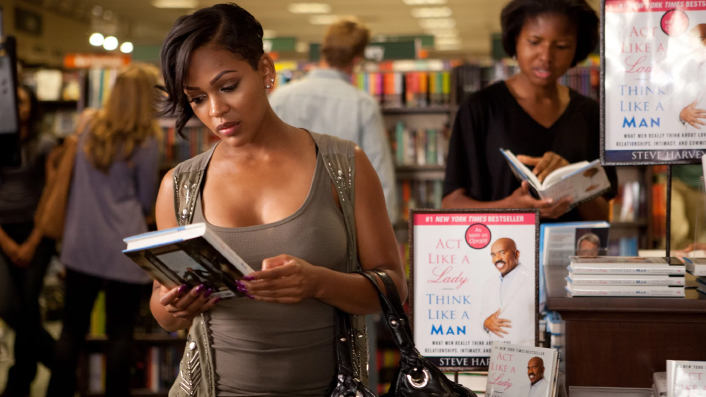 The hazel-eyed guy from Beyonce's Halo video clip (Michael Ealy)? Say less—I'm in. Four friends conspire to turn the tables on their women when they discover the ladies have been using Steve Harvey's relationship advice against them. I like the mostly African American cast, and the strong female characters—Taraji P. Henson as Lauren Harris, 'The Woman Who Is Her Own Man,' took me on the biggest rollercoaster and Gabrielle Union is wonderful in any role she plays. A few stereotypical archetypes 'The Player', 'The 90-Day Rule Girl' etc but characters are developed somewhat well enough to make you care about how they end up—save for Kevin Hart's character Cedric, he's annoying. Overall each narrative follows a general rom-com pattern, love is a battlefield and whatnot.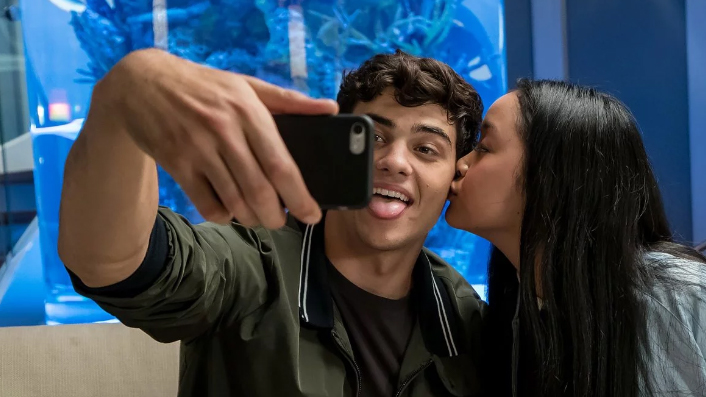 Ugh. More teens. Lara Jean Covey (Lana Condor) writes love letters when she gets a crush too big to handle but she never actually sends them. That's her biggest downfall, but it works out in the end, I guess, because the lil' sis mails them out. One day her deepest secrets are revealed and she creates an elaborate plan to save herself from being too embarrassed, but it all goes tits up when it turns into more than fake. That is, she and one of the recipients, Peter Kavinsky (Noah Centineo), begin fake dating to make his ex jealous and, well, this romantic trope always blurs the line for those involved doesn't it? It's mad cute though.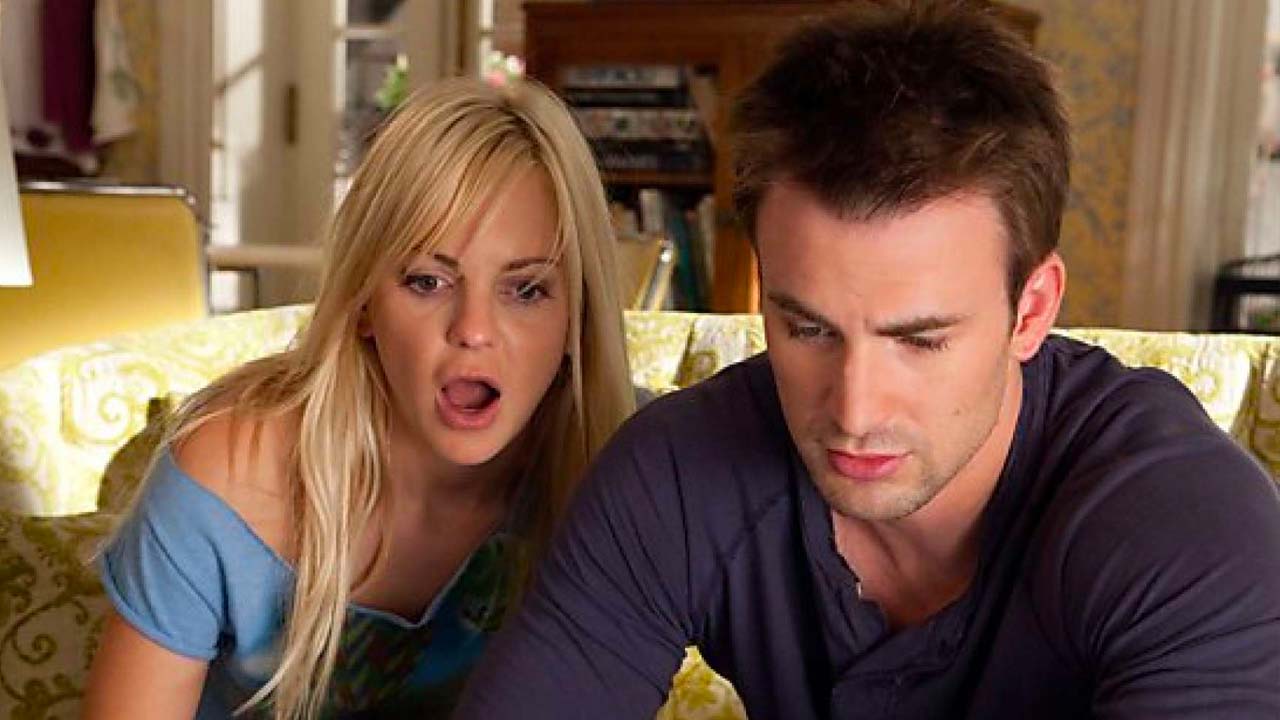 Another oldie but a lighthearted and surprisingly funny goodie. Sure it's formulaic, and sure you know immediately who Anna Faris's character Ally will ultimately end up with—Captain America (sorry I mean Chris Evans' character Colin)—but we're not watching What's Your Number for the intricate plotlines or social commentary. It's a romcom! We're here for some zingers, slapstick humour, and the surprised face Faris always makes. The preoccupation with the number of sexual partners a woman has and its supposed correlation to her 'worth' is still icky subject matter. You gotta wonder if Ally is earnest to the point of satire in the lengths she goes to in reconnecting with old lovers just so her number doesn't change. There are some definite laughs that really exercise the comedy part and there's definitely chemistry between our leads that satisfies the romantic aspect too. Ally & Colin become real friends in between Colin trying to find Ally's ex that would be 'the one' and Ally ushering girls out of Collin's apartment. And That's how we all want to start right? As friends.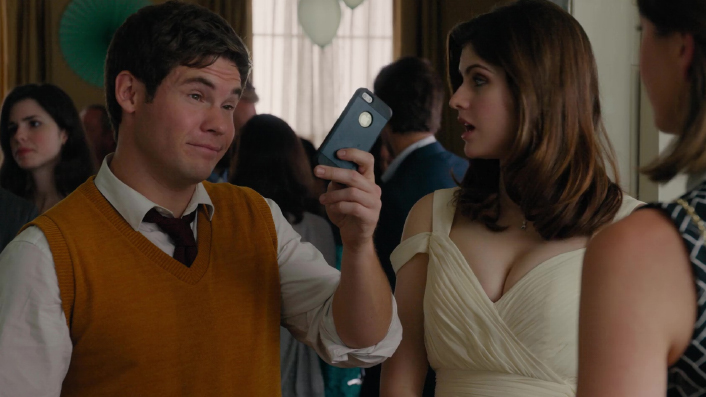 He isn't just the acca-annoying guy in Pitch Perfect—Adam Devine is also an endearingly annoying lead in this small twist on the butterfly effect trope of a romantic comedy. Devine plays a guy who thought he'd met his perfect girl and spends the majority of the time trying to get conditions right, with the time-traveling help of a photo booth. Alexandra Daddario is his dream girl and Shelly Hennig helps him on his journey about self-discovery and what the lengths to find "the one" can be, it just involves a time loop.