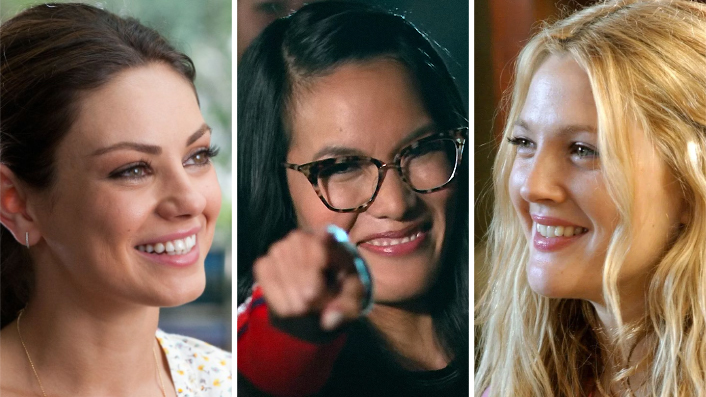 The top 20 romantic comedies on Netflix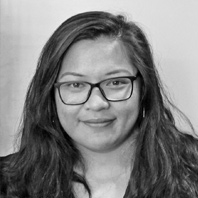 ---
Everyone loves a feel-good romantic comedy, don't lie. You want to feel all the emotions of watching two people fall in love, from the friction of an adversarial meet-cute to the first real kiss to the happy ever after. Whether you've cried more than you've laughed during some of these (or vice-versa), Laumata Lauano names her top twenty romantic comedies now streaming on Netflix.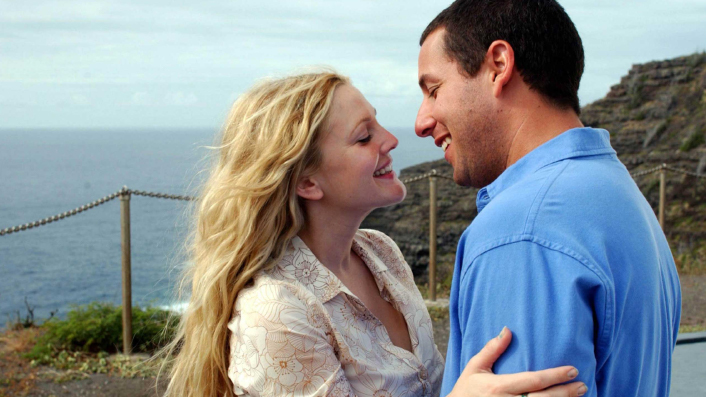 Adam Sandler and Drew Barrymore made a great rom-com couple, no cap. That's it, that's the paragraph.
Just kidding, so this one's about a guy named Henry, a womanising marine veterinarian who falls for an art teacher named Lucy. When he discovers she has amnesia and forgets him a day later, he resolves to win her over again each new day. It's exactly as it sounds, pretty darn sweet and hilarious.
See also:
* All new movies & series on Netflix
* All new streaming movies & series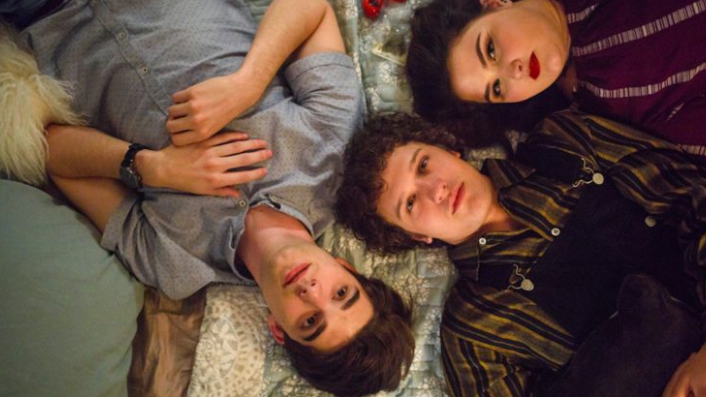 A high school senior Alex Truelove is a popular high schooler contending with great confusion about his sexual orientation. He's played by Daniel Doheny, and plans on losing his virginity to his girlfriend Claire (Madeline Weinstein). Things get awkward and then complicated when he meets a handsome and charming gay kid Elliott (Antonio Marziale). Another triangle, such a rom-com trope. But also, once again, coming of age with a splash of romance.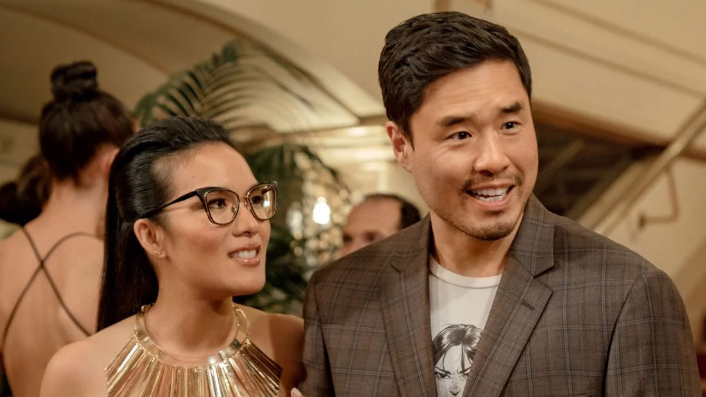 A little bit because I like to sing the title and mostly because it's a pretty good film. Randall Park and Ali Wong star as two close childhood friends in this Netflix original set in San Francisco. The film centers on the classic friends-turned-lovers trope but imbues it with an Asian-American flair and storytelling that gives what could be a formulaic tale with Asian actors what it needs to carve its own place into the Rom-Com Hall of Fame.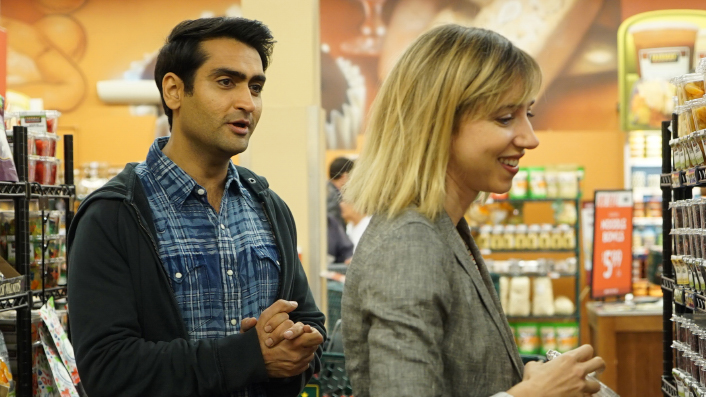 Kumail Nanjiani plays himself in this depiction of the real-life love story of himself and his wife Emily V. Gordon, played here by Zoe Kazan. Gordon and Nanjiani wrote the movie together about a struggling stand-up Pakistani comic living in Chicago who meets an American graduate student named Emily at one of his stand-up shows. As their relationship blossoms, the film also explores cross-cultural themes and what it means to be a minority going against your parents' wishes. The film proves that even in the standard rom-com formula there are some angles left to explore. It's neither a "struggling comic" film nor is it a straightforward romance, but it strikes a balance between the two. Add in some culture clash and navigating of the relationships, and you've got yourself the second-best grossing independent film of 2017.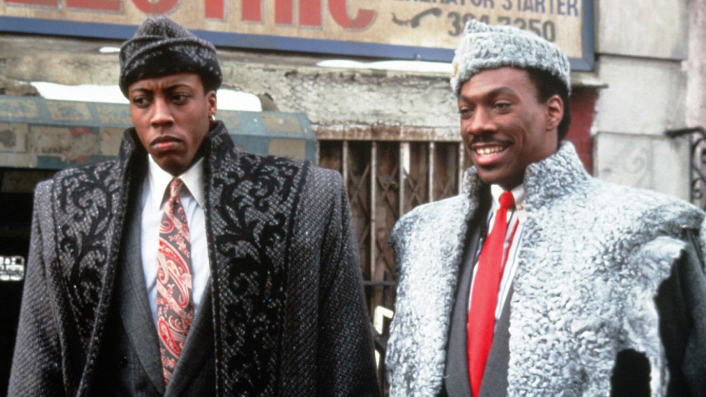 More comedy than romance, but it's there in the form of '80s Eddie Murphy and the daughter of a Maccas rip-off owner. In Eddie Murphy's take on The Prince and the Pauper, Crown Prince Akeem Joffer of Zamunda wants to do more for himself. When his parents, King Jaffe and Queen Aoleon, present him with an arranged bride-to-be, Akeem takes action. He wants an independent woman who loves him for himself and not his social status, so he and his best friend/personal aide, Semmi, travel to the New York City borough of Queens and rent a squalid tenement in the neighborhood of Long Island City under the guise of poor foreign students to go in search of this independent woman who would love him for himself. Cue Lisa McDowell, who possesses all the qualities he is looking for.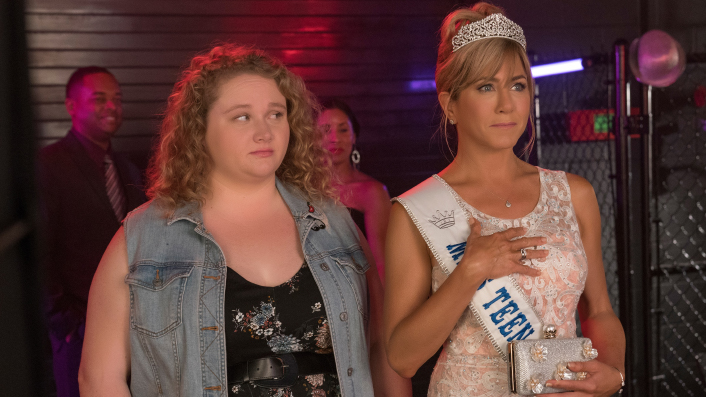 Although not a rom-com, per se, Dumplin' does prominently feature a romantic storyline. The film itself is about Willowdean signing up for her mom's (Jennifer Anniston) pageant as a protest that escalates when other contestants follow in her footsteps, revolutionising the pageant and their small Texas town. However, the romantic element comes in the form of Willowdean (Danielle Macdonald), a self-loving fat girl, arousing the interest of local hunk Bo but struggling with the increased visibility such a high-profile significant other would bring. There's no triangle here, unless you count Willowdean's doubts as a third person when it comes to Bo.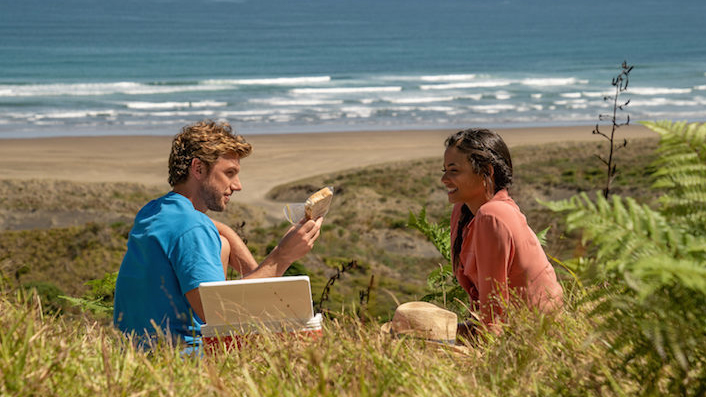 It's set in rural New Zealand, AND it stars Christina Milian—how could I not include it? Not to mention that sweet titular pun. Can't say I'm too much of a fan of the fact that the male lead is an Aussie in kiwi clothing, but it was a pleasant albeit predictable watch. Watch it to spot the kiwi actor, listen out for the kiwi accents, but don't expect too much from the light-hearted film. There's a bit of chemistry between the leads, and you root for Gabriela because Christina Milian is a likeable American in rural New Zealand, but once it's finished you won't long for more or have a need to watch it again.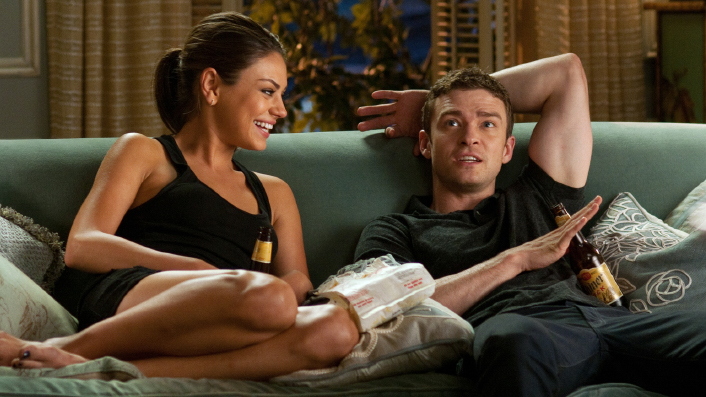 This rom-com is as formulaic as if directed on autopilot, but that's not to say it isn't fun. This is the second movie in the year it was released to ask whether it's possible to have sex with someone without falling in love, and the second to arrive at a mistaken conclusion—because you can, but the protagonists in these films make it so hard to do that by forming attachments to each other.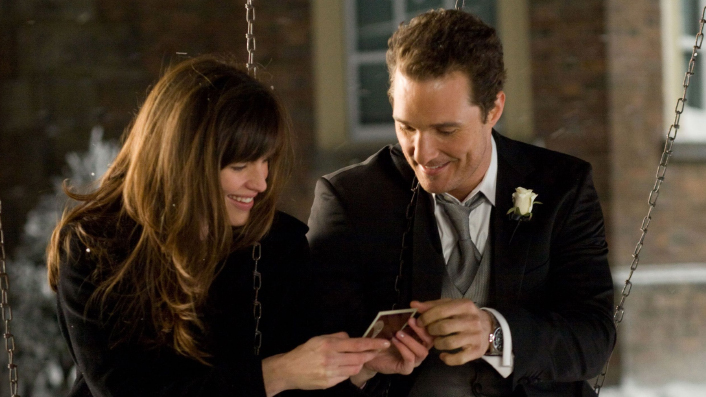 Quintessential romcom here… The player who's been in love with his childhood love this whole time but fears commitment for reasons that don't really make sense—but you suspend your belief so that when they finally get together it's all the more sweet. Matthew McConaughey and Jennifer Garner are sweet together, but let's not normalise (too late) this narrative of taming the bad boy.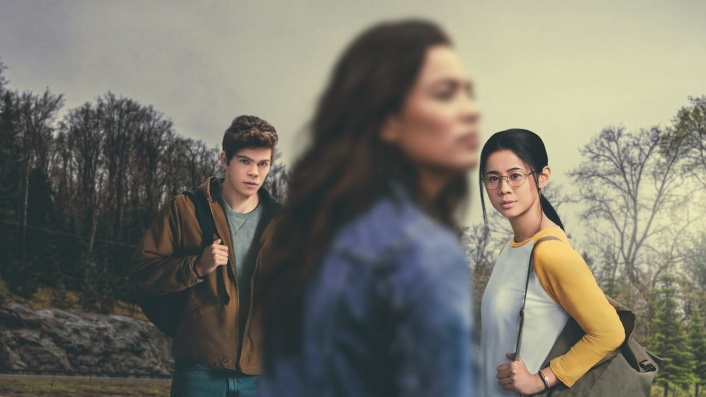 This was more coming of age than romance, but it's billed as 'a different kind of love story'. Ellie Chu (Leah Lewis), begins writing love letters on behalf of the inarticulate Paul Munsky (Daniel Diemer) to his crush, Aster Flores (Alexxis Lemire). You're just waiting for Paul and Ellie to realise they like each other more than he likes Aster, maybe it happens maybe it doesn't. All I can say is that it's a good storyline, there's so much to it that you wonder if it should have been named 'Not even half of it'. They spend a great deal of time building the relationships, not just between the lead characters but with the secondary characters too. Here the cross cultural lens really lends to it this authenticity. The love triangle ends up being a non-issue.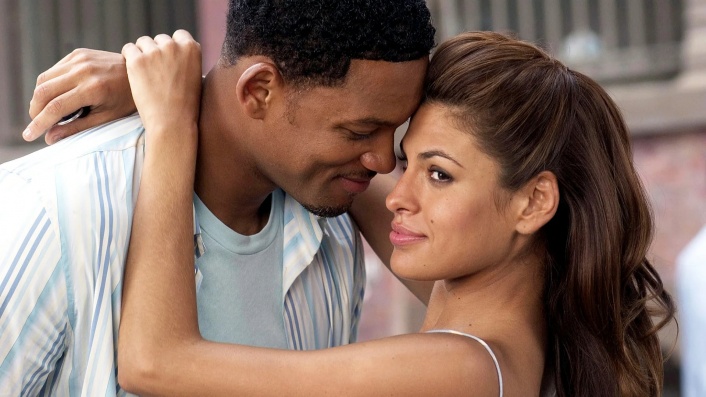 Will Smith trynna teach men how to woo women as Alex "Hitch" Hitchens, a professional "date doctor". Unfortunately, while helping his latest client woo the woman of his dreams, he finds out that his game doesn't quite work on the gossip columnist (Eva Mendes) whom he's got a thing for. Also, doesn't help that men are scum and some use his methods for evil.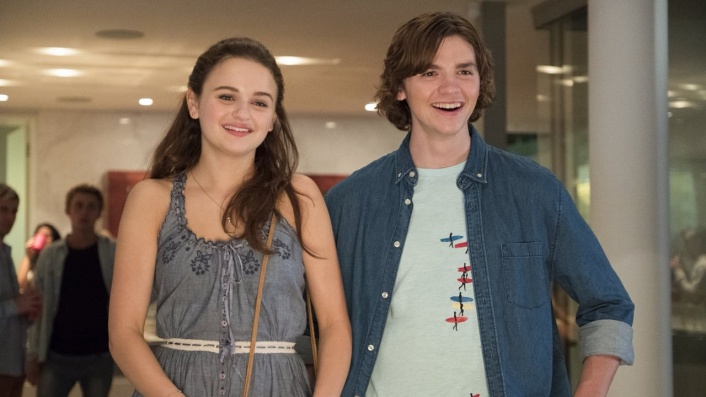 Teens, ugh. And teens with well-to-do parents—yuck. I'm kidding, but it's got all the elements of a good Wattpad story… sorry, I mean teenage romantic comedy. Elle's first kiss leads to a forbidden romance with the hottest boy in high school (her best friend's older brother)—interesting, but what's not interesting is the sexist rhetoric, casual slut-shaming, and "bad boy" lead who has to be bad but with a heart of gold. You know the deal.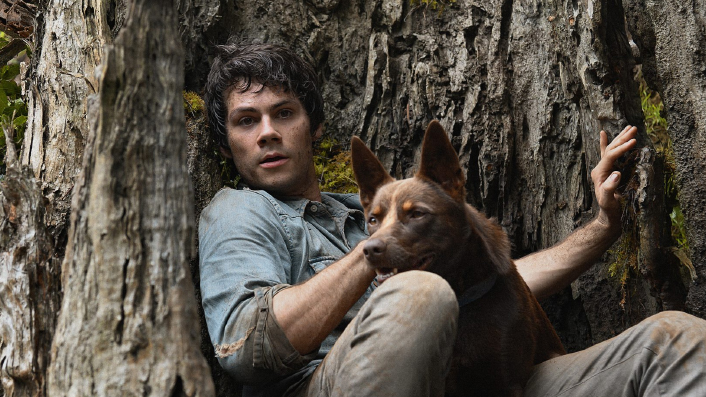 A romantic-monster-comedy that starts off as a romantic teen flick and gets interrupted by the end of the world. It's gory and funny—and imagine someone braving literal monsters to try to find you? Dylan O'Brien as Joel makes for a good awkward lead, as always. And Aimee (Jessica Henwick) as a love interest who doesn't exactly need saving makes for a good partner. My favourite is obviously Boy the dog, not related to the romance but my favourite part of the film. I like how it ends, it's not as predictable as you might think.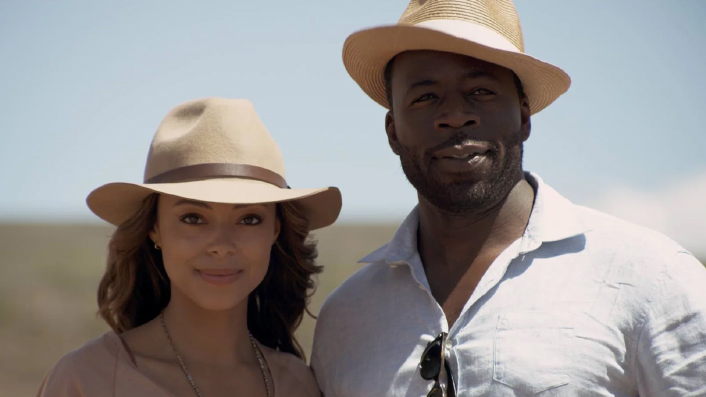 Imagine getting carjacked but rather than getting your car stolen, it's your heart? Not sure what I missed but I don't understand the title either… In any case Amber Stevens West plays Maya, a young woman on a trip to South Africa. While there she has a whirlwind romance with Mtumbie (Demetrius Grosse), but breaks off their engagement when she catches him with another woman. To protect herself from the disapproval of her father (Keith David), she enlists Malcolm (Shamier Anderson) who she meets at a cafe to impersonate Mtumbie—don't ask me why she can't just tell her dad she's not getting married to a man none of her family has met. Malcolm's a Canadian hustler on the run from his vengeful partner in crime Tyrell (Lyriq Bent), and he agrees to Amber's request to hide from Tyrell. There are some hit and miss jokes, hijinks and storylines but overall enjoyable.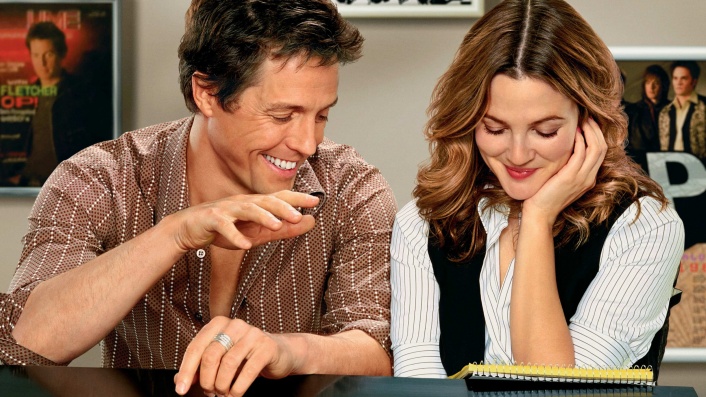 Drew Barrymore and Hugh Grant aren't as good together as Drew Barrymore and Adam Sandler—but this was likeable and they made a lovely song together.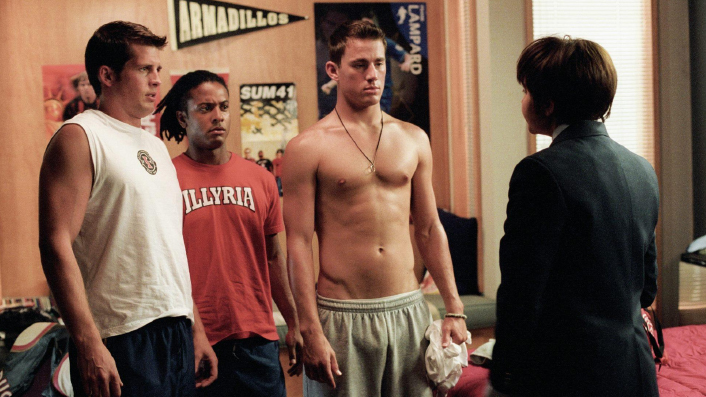 Inspired by Shakespeare's Twelfth Night, the film centers on teenager Viola Hastings (Amanda Bynes), who enters her brother's new boarding school, Illyria Prep, in his place and pretends to be a boy in order to play on the boys' soccer team. Hijinks and shenanigans ensue! All I really need to do is leave the tag line here for you: Duke wants Olivia who likes Sebastian who is really Viola whose brother is dating Monique so she hates Olivia who's with Duke to make Sebastian jealous who is really Viola who's crushing on Duke who thinks she's a guy… It's funny, and c'mon—Channing Tatum!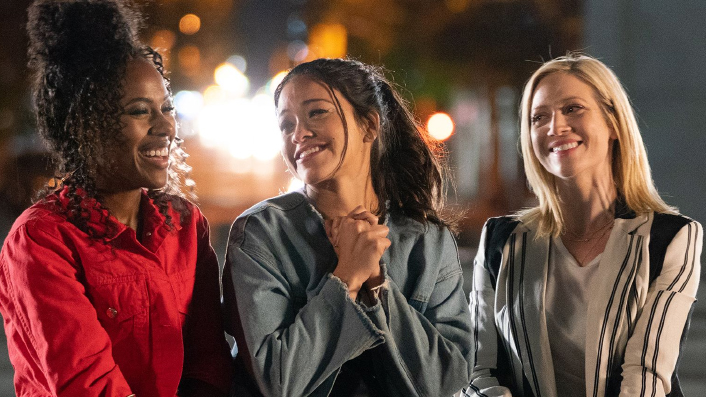 It's a romantic comedy but the film begins as Jenny (Gina Rodriquez), aspiring music journalist, has just landed her dream job at an iconic magazine and is about to move to San Francisco. However rather than do long distance, her boyfriend of nine years (Lakeith Stanfield) decides to call it quits. "Why men great, 'til they gotta be great." To nurse her broken heart, Jenny gathers up her two best friends Erin (DeWanda Wise) and Blair (Brittany Snow) for one outrageous last adventure in New York City. The film is funny, sad, heartwarming and as we get many flashbacks to Jenny and Nate's relationship we feel a sense of loss with Jenny.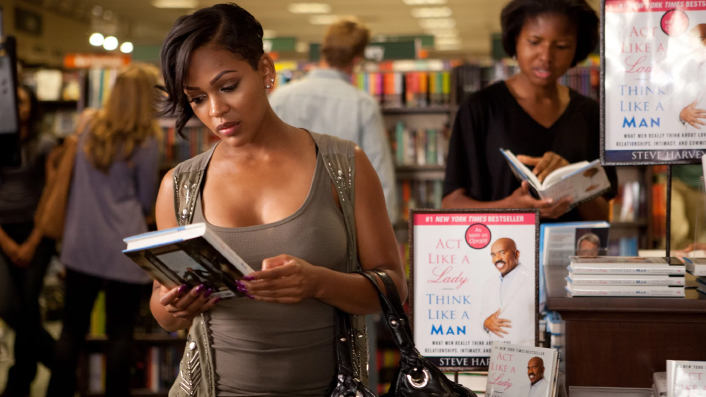 The hazel-eyed guy from Beyonce's Halo video clip (Michael Ealy)? Say less—I'm in. Four friends conspire to turn the tables on their women when they discover the ladies have been using Steve Harvey's relationship advice against them. I like the mostly African American cast, and the strong female characters—Taraji P. Henson as Lauren Harris, 'The Woman Who Is Her Own Man,' took me on the biggest rollercoaster and Gabrielle Union is wonderful in any role she plays. A few stereotypical archetypes 'The Player', 'The 90-Day Rule Girl' etc but characters are developed somewhat well enough to make you care about how they end up—save for Kevin Hart's character Cedric, he's annoying. Overall each narrative follows a general rom-com pattern, love is a battlefield and whatnot.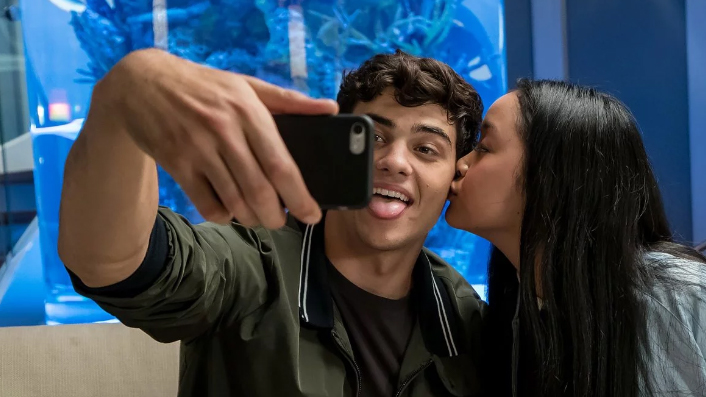 Ugh. More teens. Lara Jean Covey (Lana Condor) writes love letters when she gets a crush too big to handle but she never actually sends them. That's her biggest downfall, but it works out in the end, I guess, because the lil' sis mails them out. One day her deepest secrets are revealed and she creates an elaborate plan to save herself from being too embarrassed, but it all goes tits up when it turns into more than fake. That is, she and one of the recipients, Peter Kavinsky (Noah Centineo), begin fake dating to make his ex jealous and, well, this romantic trope always blurs the line for those involved doesn't it? It's mad cute though.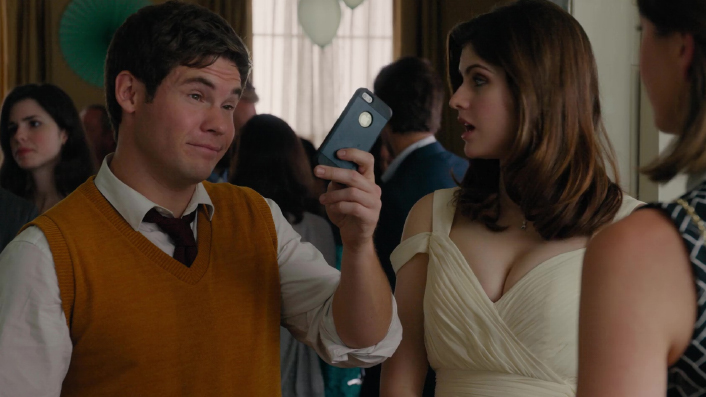 He isn't just the acca-annoying guy in Pitch Perfect—Adam Devine is also an endearingly annoying lead in this small twist on the butterfly effect trope of a romantic comedy. Devine plays a guy who thought he'd met his perfect girl and spends the majority of the time trying to get conditions right, with the time-traveling help of a photo booth. Alexandra Daddario is his dream girl and Shelly Hennig helps him on his journey about self-discovery and what the lengths to find "the one" can be, it just involves a time loop.