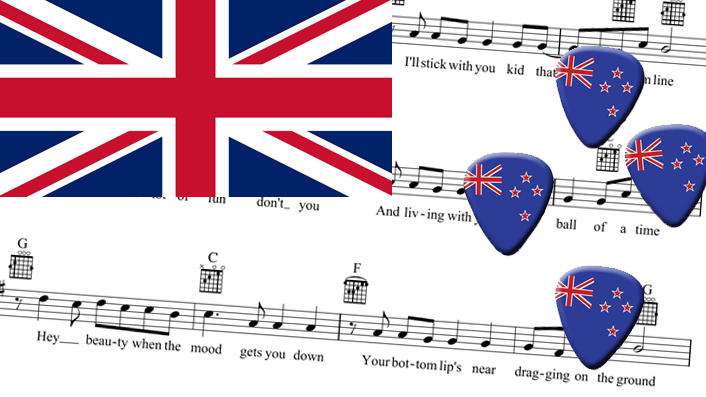 The top ten Aotearoa movie soundtracks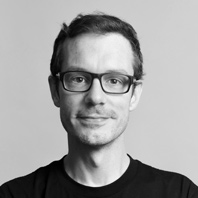 ---
It's NZ Music Month, a time in which you are still allowed to like both movies and music, especially when you're considering the best music in Aotearoa's films. That's exactly what Tony Stamp does here, ranking the top ten homegrown movie scores and soundtracks—have a listen as you go, and keep cranking the local tunes during May.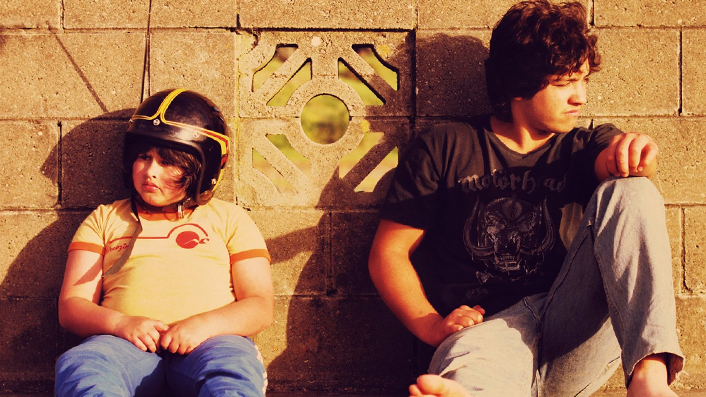 We start with something a bit less known. Grayson Gilmour has released a series of albums under his own name, as well as with his former band So So Modern, and on top of that has taken to scoring films. He followed up the more abrasive sounds of The Most Fun You Can Have Dying with the soothing atmospherics of Shopping, a collection of electric and acoustic guitar compositions treated to sound as intimate as possible, a nice counterpoint to the 1981-set coming-of-age tale.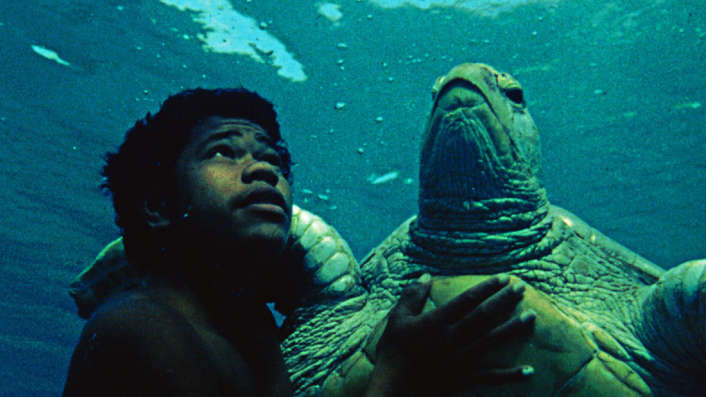 I saw The Silent One when I was barely old enough to form memories, but it still left an impression. Mainly that kid swimming with the turtle and the overwhelmingly blue palette of the film, but also Jenny McLeod's blend of Polynesian music with swooping classical passages.
In Utu (Quentin Tarantino's favourite NZ film, for those keeping score), composer John Charles mixed waiata tangi with colonial military drums and Spaghetti Western flavours, a somewhat disparate blend that complemented Geoff Murphy's superb tale of a Māori soldier in 1870s Aotearoa perfectly.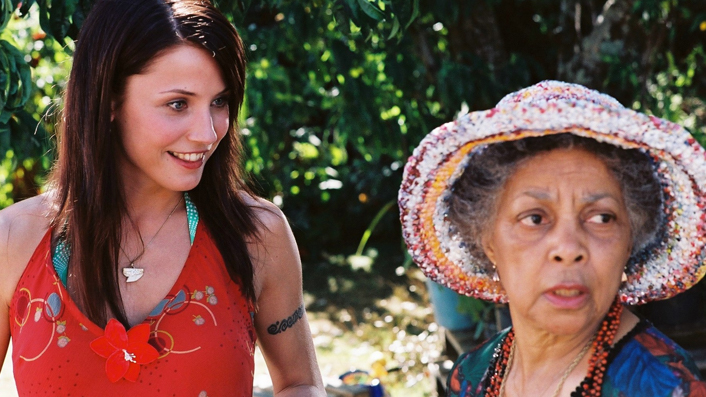 The same year Sione's Wedding spotlit Samoan culture in NZ, Toa Fraser's No. 2 took a look at an extended Fijian family in Auckland. Don McGlashan lent his inimitable touch to the score, and to the single Bathe In The River featuring Hollie Smith, plus there are classics from Che Fu, Tha Feelstyle, and Trinity Roots contributing the appropriate Home, Land, And Sea.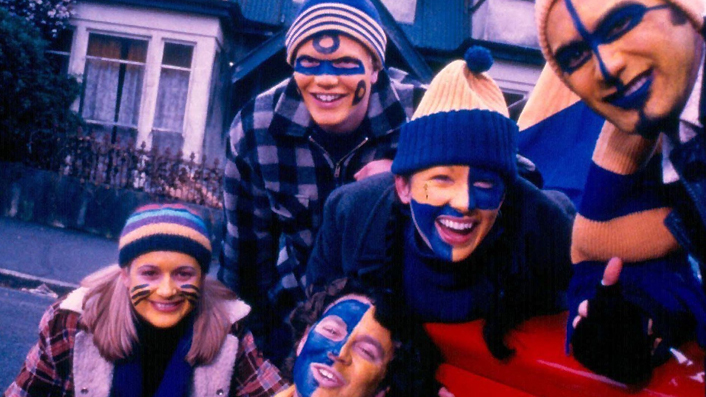 This 1999 dark comedy revolved around Dunedin, weed, and rugby—about as NZ as you can get, and basically crying out for a Flying Nun compilation (the first of two on this list). The Clean even make a cameo in the movie. They also contribute their iconic Tally Ho, and classic Nun is represented with The Verlaines' Death and The Maiden and Straitjacket Fits' She Speeds. The newer roster get a showcase too, with Headless Chickens' George, Loves Ugly Children's Suck, and Save My Life from Bike (led by former Fits member Andrew Brough, who sadly died earlier this year).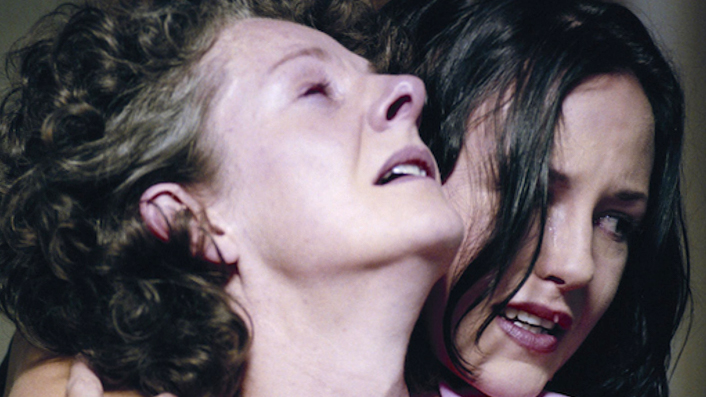 When writer-director Stuart MacKenzie was working on the screenplay for this dark, daaaaaaark psychological thriller, he would listen to the first Dimmer album I Believe You Are A Star repeatedly, saying at the time "The haunting moodiness of the music seeped into the story and became the soundtrack for the images floating through my head".
He then approached Shayne Carter (who would release Dimmer's second album You've Got To Hear The Music the same year) to provide the film's score, and the result is pure Carter—menacing, brooding, throbbing, as thick with tension as the film itself.
In his award-winning memoir Dead People I Have Known, Carter mentions having also been approached to provide music for In My Father's Den (he didn't, in the end). Carter writes: "Obviously I was the musician film directors turned to when they had a film about abducted, murdered children. 'Oh, let's get Carter, he'd be good for that.'" Then again, he did also suggest including Golden Harvest's Kiwi classic I Need Your Love in For Good, so it's not all grim grimness.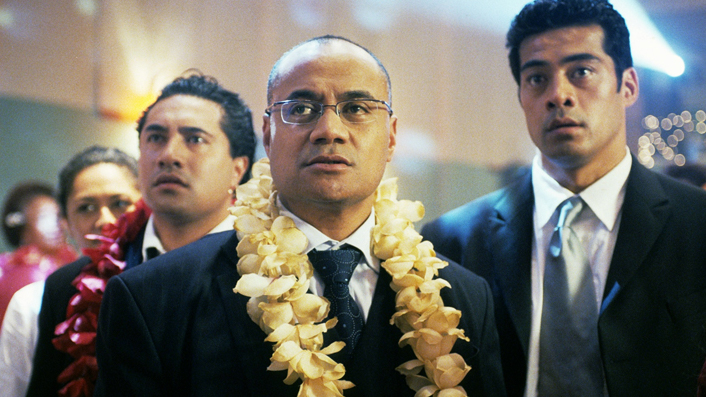 A big screen Samoan-NZ comedy was notable itself, but the soundtrack was equally important, produced by South Auckland hip-hop label Dawn Raid, and featuring a phenomenal roster of local talent, including—to name just a few—Adeaze, Dallas and Mu from Fat Freddy's Drop, Dei Hamo, Aaradhna, and Ladi6. It does about as good a job as possible at documenting a culture at a particular moment in time—what more could you hope for from a soundtrack? Add in the Kiwi classic For Today by Netherworld Dancing Toys and you have one of our great local compilations.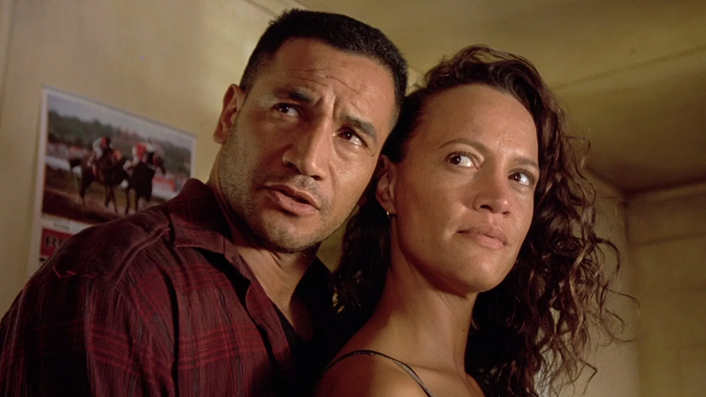 You just have to hear the name of the movie and I guarantee two sounds will appear in your mind—an ominously whirring purerehua, and Tama Renata's incredible guitar playing on the title track. It's an instantly memorable melody, but he plays it so feverishly, it's like the instrument is bleeding, channeling the overwhelming emotions that run through the film (and a wee bit of Hendrix). Plus you get Southside of Bombay's jaunty singalong What's The Time Mr Wolf, deployed in the film as as a feel-good tension breaker, albeit one with plenty of lyrical menace.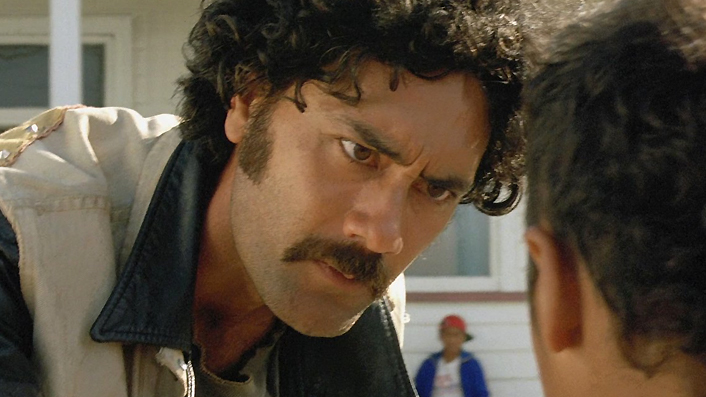 Just ten years ago, before Hollywood Norse Gods and Wars in the Stars came calling, Taika Waititi perfected his trademark mix of deadpan silliness and melancholy in this intimate story of a boy, his estranged dad and their life in smalltown NZ. On score duties, The Phoenix Foundation got to stretch their anthemic indie pop into more atmospheric compositions—something they'd continue to do. But the other selections are what really makes it special, mining the catalogues of Dalvanius Prime's Patea Māori Club (Poi E!), Herbs (French Letter!), and Prince Tui Teka (Mum!), and finishing on a spine-tingling rendition of Hine E Hine by St Joseph's Māori Girls Choir.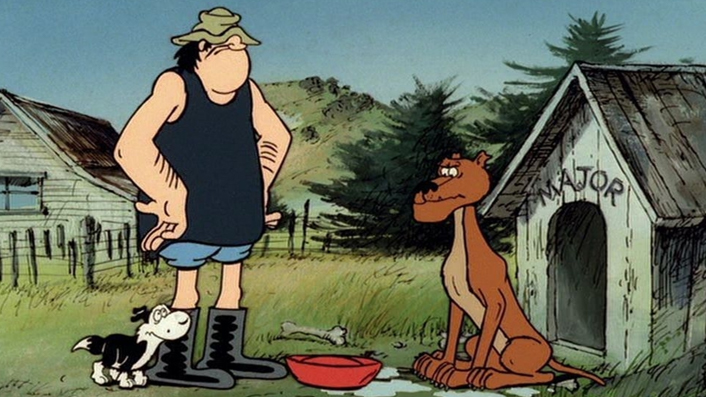 Dave Dobbyn picked up the chance to score this adaptation of Murray Ball's beloved cartoon after Tim Finn passed, and wound up producing some of his most recognisable work. Sure, the incidental bits like Footrot Mornin' have dated a bit, little faux-jazz general MIDI digressions, but You Oughta Be in Love (featuring Ardijah), and Slice of Heaven (featuring Herbs), are colossal pinnacles of eighties Kiwi pop. The latter in particular is an all-timer.
I'll confess to being blinded somewhat by nostalgia on this one—seeing this movie in theatres as a kid, after reading the cartoon for years, really stayed with me—seeing a bit of Kiwi fantasia come to life on the big screen was really magical. My sister and I would be singing these songs for years to come.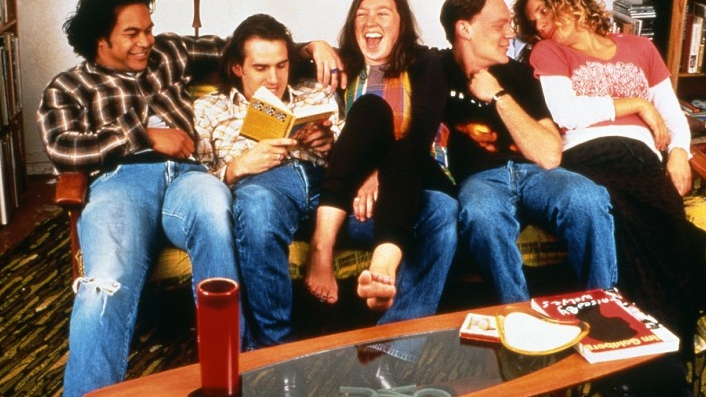 The Topless Women TV series ran for forty one episodes, each just four minutes long, and each featuring a track from the Flying Nun catalogue. When director Harry Sinclair adapted the story—focused on the interwoven lives of a group of young friends—into a movie, he strove to make a cohesive soundtrack, and the result is the cream of the crop from the NZ indie label's back catalogue. There are eight bands/artists over the course of fourteen tracks, the cream of the roster including Straitjacket Fits, The Clean and The 3Ds, and each of them has their trademark songs featured.
It's possibly the definitive Flying Nun compilation, and a milestone for both NZ film and music. Finishing with Chris Knox's Not Given Lightly—the jewel in his career and a landmark achievement in the label's merging of DIY recording techniques with pop sensibilities—felt absolutely right.
NZ Music Month continues throughout May—visit their website for more on what's going on, like NZ Music T-Shirt Day on May 29th.