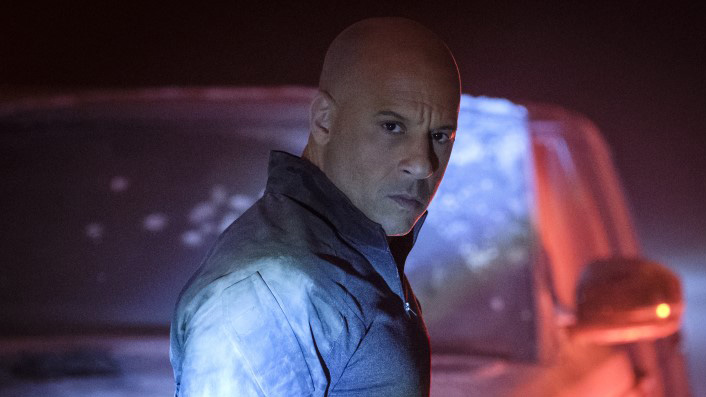 Vin Diesel's greatest hits (aka why he's perfect to star in Bloodshot)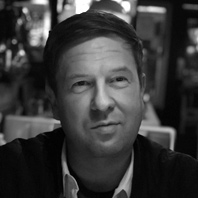 ---

Vin Diesel stars in Bloodshot (in cinemas March 12) as a resurrected marine enhanced with biotech to be the ultimate killing machine. Dominic Corry takes a look at Vin Diesel's Greatest Hits to identify the qualities that have made him such a massive star and perfect to lead this new action pic.
Amongst leading men, Vin Diesel is truly one of a kind. The bouncer-turned-actor-turned-filmmaker-turned-movie star, born Mark Sinclair, brings a bombastically unique quality to every film he's in. He's like a big, rough 'n' tumble baby. Who drives real good. His ride through Hollywood hasn't been without its bumps, but he's undeniably on top of the world these days. In anticipation of the release of Diesel's latest starring vehicle, the superhero comic book adaptation Bloodshot, let's check in on some highlights from his journey. These are Vin Diesel's Greatest Hits.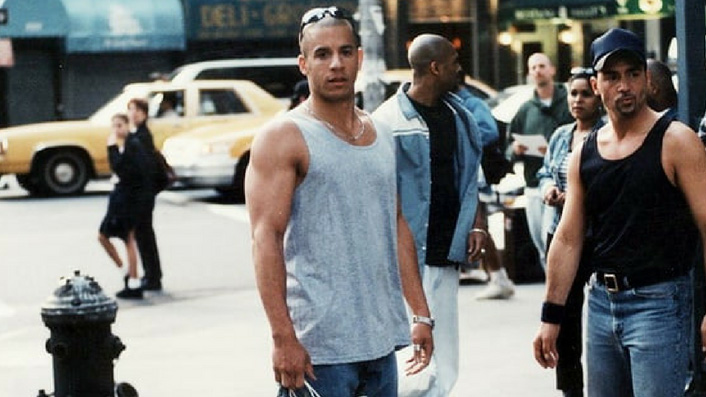 After producing, writing, directing and starring in the 1995 short Multi-Facial, which played off how his ambiguous ethnicity had proved a hurdle in the simplistic world of Hollywood casting, Diesel truly took control of his own career by performing all four jobs once again in this feature-length coming-of-age drama. The gambit worked—legend has it that Steven Spielberg saw the film and was so taken by Diesel's unique cinematic presence that he had a new character especially written into a war drama he was just about to shoot…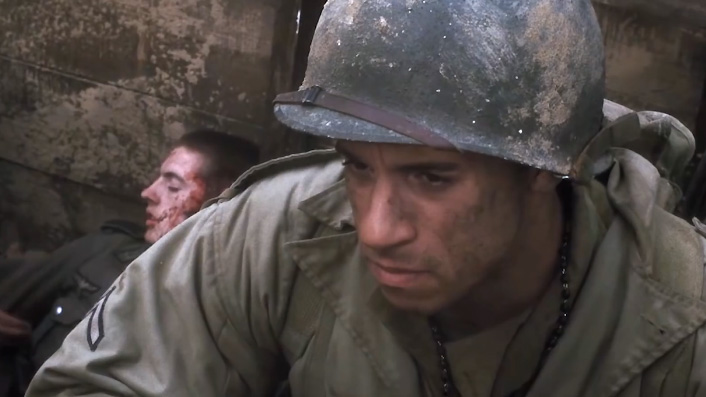 Considering the actors he already had on board for his war ensemble (Toms Hanks and Sizemore, Edward Burns, Adam Goldberg, Jeremy Davies, Barry Pepper, Giovanni Ribisi), it speaks volumes that Spielberg felt he needed to add Diesel to the mix. His performance as the laconic Private Carpazo was the actor's introduction to the wider filmgoing audience, and we can't picture a more prestigious coming out party. It's easy to imagine Diesel as an actor who only suits contemporary films, but his role remains evidence that he is more adaptable than that.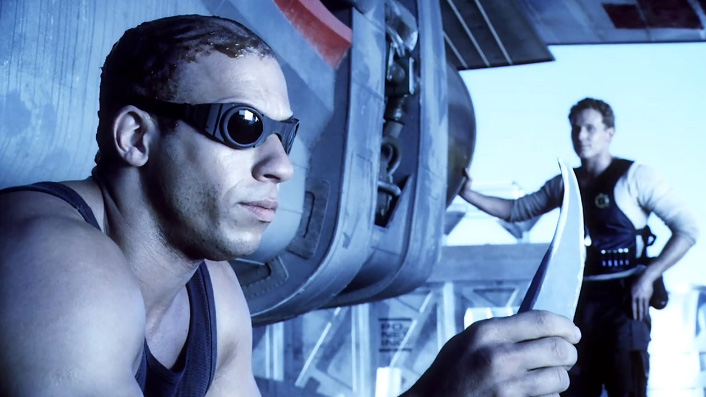 Released on the same day in the States as yet another film in which Diesel stood out amongst an ensemble of rising stars (financial drama Boiler Room), Pitch Black was the first time audiences really got to taste the power of a Vin Diesel lead performance. The scrappy sci-fi thriller proved to be something of a sleeper hit and demonstrated how unlike traditional leading men Diesel really was—he spends most of the film wearing giant goggles, but the power of his performance isn't diminished at all. In fact, it enhanced the character's enigma, and helped make Riddick into a unique anti-hero.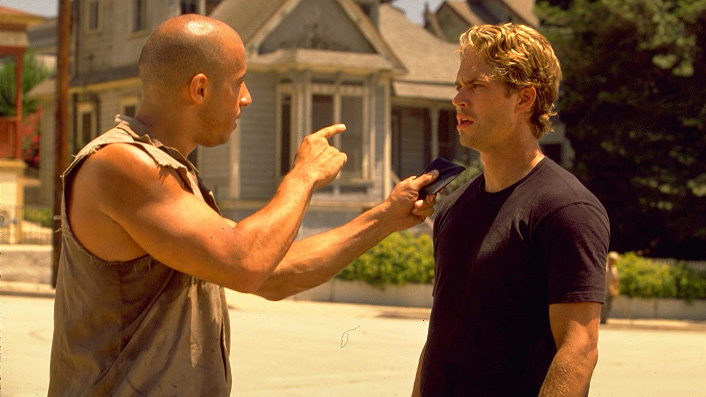 This was the film that really anointed Diesel as a star, and he positively jumps off the screen. The free-flowing brotherly chemistry between his street racer Dominic Toretto and Paul Walker's undercover cop Brian O'Conner elevated this Los Angeles-set action thriller above the 'Point Break with cars' vibe it initially projected, and laid the foundation for the franchise's eventual emphasis on (say it with me): family.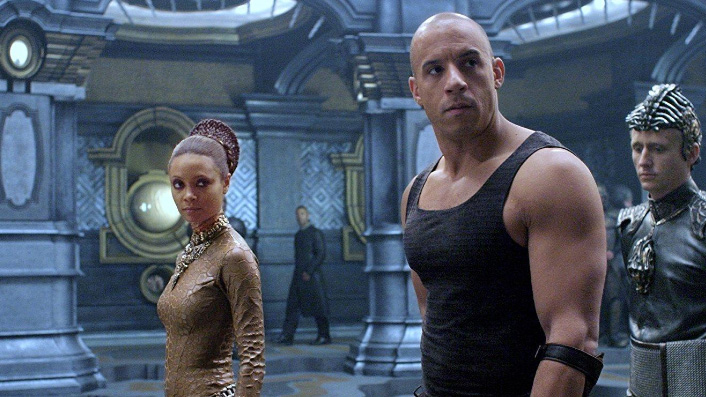 After hitting the big time with The Fast and the Furious and then the extreme secret agent movie xXx the following year, Diesel had the world at his feet. He could've landed huge paydays to star in the sequel to either film, but he instead chose to return to the character he played in Pitch Black for a much larger scale follow-up. The film didn't click hugely with audiences at the time, but it has stood the test of time as a deeply weird sci-fi epic, and remains a testament to Diesel's commitment to not doing the obvious thing.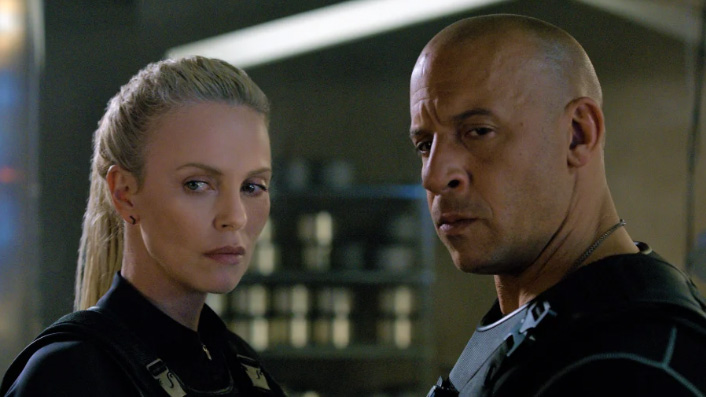 Following a well-received cameo at the end of 2006's Paul Walker-less The Fast and the Furious: Tokyo Drift, Diesel and his old co-star returned to the franchise that made both of their names to herald a new expansive era that went waaaay beyond street racing. Director Justin Lin began to evolve the scope of the series with this entry, and he was only just getting started. Diesel, more at home in the role than ever, became the big cuddly daddy in the centre of the increasingly insane action—he is truly the beating heart of the fast and the furious. Dominic Toretto remains the character with which he is most strongly identified.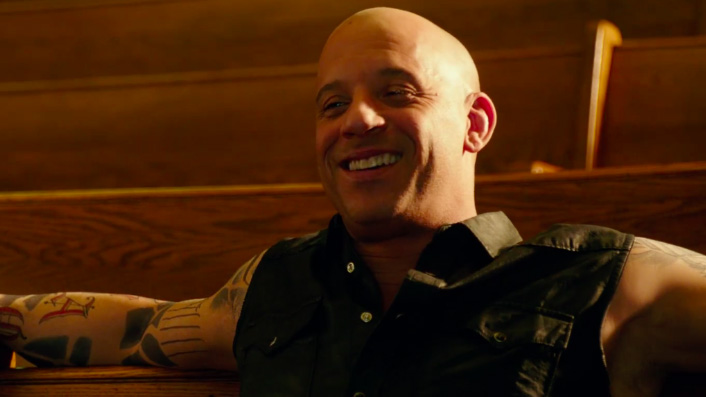 Having re-established himself as a major star after rejoining the Fast & Furious franchise, which went from strength to strength, Vin 2.0 chose to make another Riddick film (2013's pared-back Riddick), and also decided to return to another action franchise he'd previously abandoned. In reclaiming xXx from Ice Cube (who starred in the first sequel and also shows up here), Diesel is much more fun in the role than the first time around, and almost seems to be making fun of himself. No one does self-awareness mixed with self-seriousness as well as Diesel, and he's an absolute hoot here.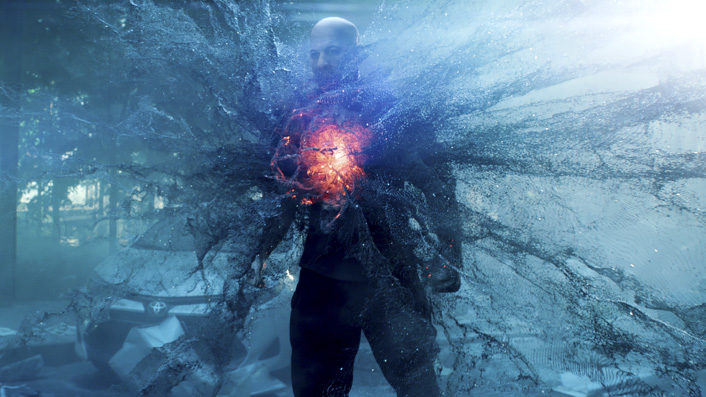 Considering his outsized physicality and casual charisma, it's kind of remarkable that we've made it this far without Diesel playing a superhero. He was rumoured to be playing Daredevil back before Ben Affleck was cast, and Groot doesn't count.
In Bloodshot he plays a character that came to prominence in comics published by Valiant during the early 90s comic book boom. Bloodshot/Ray Garrison is a dead marine, brought back to life and enhanced with biotech to be the ultimate killing machine. Based on the trailer (click here to watch), it looks like a great fit for Vin, providing an appropriate outlet for him to deploy the wry bad-assery of Pitch Black, the self-deprecating humour of xXx: Return of Xander Cage and the overall big daddy pummel power that now drives the Fast & Furious films.
Honorable Mentions
Diesel doesn't get a lot of attention for his voiceover work, but he's managed to execute two iconic vocal roles throughout his career: that of the title character in The Iron Giant and the tree that loves you, Groot, throughout various Marvel Cinematic Universe movies.