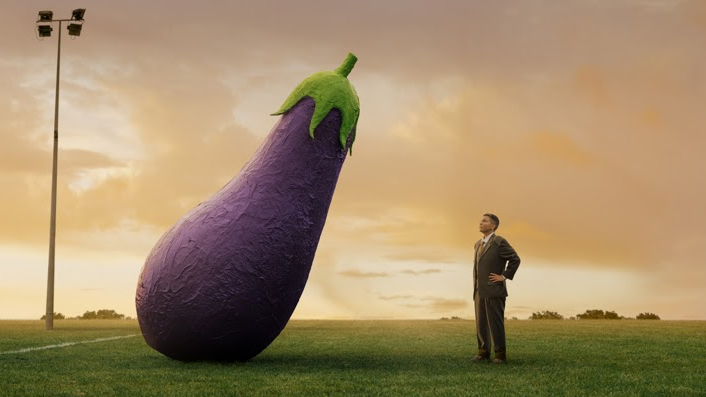 A comedic investigation highlights online harms in web series The Eggplant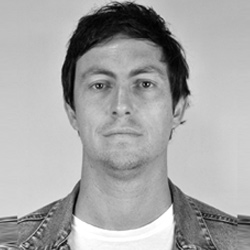 ---
A giant eggplant appears on a high school sports field in The Eggplant, a web-series to help young Kiwis navigate one of the great mysteries of the 21st century – the internet.
Principal Morris (Karen O'Leary, The Breaker Upperers) sets out to solve the surprising appearance of an eggplant on the field of Hilltop High just days out from the big rugby game, aided by her Vice Principal (Tammy Davis). Very quickly it becomes apparent they don't have any idea what they're doing.
See also:
* Everything on Neon this December
* Everything on Netflix this December
* All new streaming movies & series
"It's a double meaning kind of thing, you know" Mel Bracewell's character Karen tries to explain to a room of clueless teachers. "An eggplant, like, represents something… Like, when kids send it as an emoji, they'll send it with, y'know, the three water squirt emoji with it as well and it means… something else."
"Organic," offers Tracy (Angela Dravid).
If you're following what's going on here, then be pleased you are more likely to be in the target audience for this show than some of the adults on display.
Over the course of The Eggplant's six short episodes, the series explores online harms alongside the comedic eggplant investigation it's centred around. Watch episode one ("D-Day") below, and when the urge to binge kicks in, you can see the five other episodes here.
The Eggplant follows the success of a Keep it Real Online pornography awareness campaign aimed at parents and caregivers that was produced by Te Tari Taiwhenua Department of Internal Affairs.
According to the Department's Trina Lowry, "Online harms addressed in The Eggplant include bullying, using pornography to learn about sex, grooming by people they don't know, and sending and receiving nudes."
"At DIA we have a role in helping keep people, especially young people, safe online. The harms our young people face can lead to feelings of vulnerability, isolation, depression and anxiety and, in some cases, can lead to physical harm offline," says Trina.
As The Eggplant puts it, "the online world is pretty epic, but sometimes bad things happen. For more info, advice or support, check out www.keepitrealonline.govt.nz."