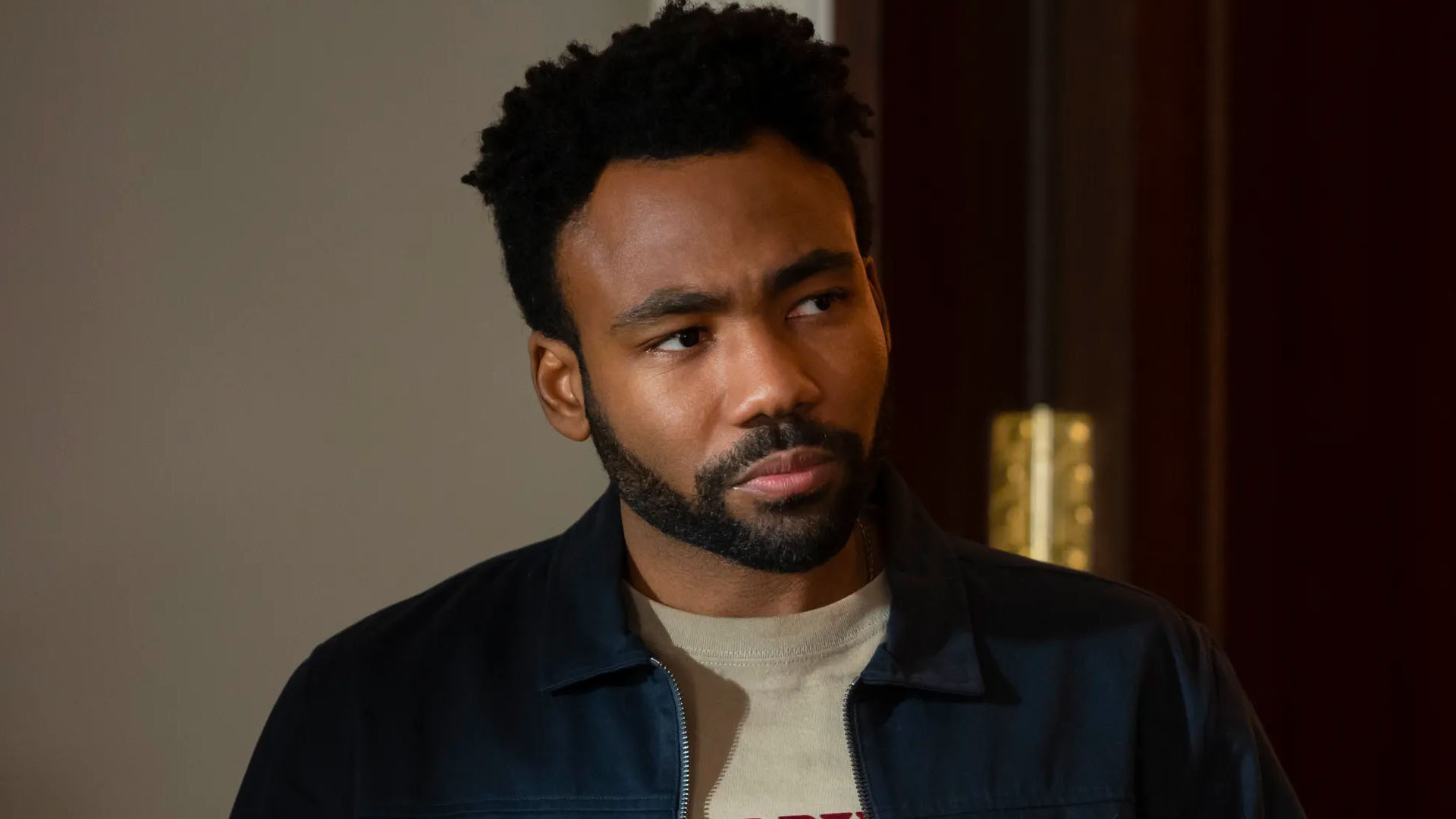 After a long break, Atlanta takes just two eps to remind us why it's one of the best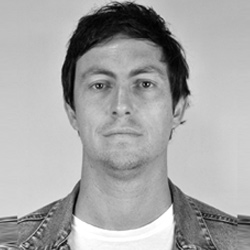 ---
More than three years after its last episode, Atlanta is back for its long, long, long-awaited third season. The first two episodes do a great job of encapsulating Atlanta's strengths, writes Steve Newall.
Atlanta arrived like a breath of fresh air in 2016, juggling groundedness with a taste for the surreal and absurd. Following aspiring music manager Earnest aka "Earn"  (Donald Glover) and his cousin/rapper/drug dealer Alfred aka "Paper Boi" (Bryan Tyree Henry) as they move through the day-to-day hustling, weed-smoking and boredom of the Atlanta trap scene, the show quickly proved as interesting in taking side-steps into the weird and unexpected just as much as it made pointed observations about contemporary America and the music biz.
Even (especially?) with perma-stoned, galaxy-brained Darius (LaKeith Stanfield) in the frame, Atlanta was definitely no wannabe Entourage (not that Entourage had room for a complex real relationship with Earn's ex Van, played by Zazie Beetz, either). Season one's specific creative choices felt without peer, examples including a Black actor cast as Justin Bieber with zero explanation and an invisible car that perplexed viewers ("CGI mistake?").
Whatever goes on in the extremely rare all-Black writers room, boy does it work. As with subsequent seasons, the lion's share of directing and writing credits are shared between director and repeat Glover collaborator Hiro Murai, Donald Glover himself, and his brother Stephen Glover. Together they've made a show that is both consistent and unpredictable in the best ways.
Atlanta doubled down on everything that made it tick in its second season in 2018, which saw Paper Boi's career take Earn and his rapper into the uneasy orbit of music pluggers and Silicon Valley, while the show further indulged its taste for specific, singular focuses and the odd bottle episode. Standout season two episodes included Paper Boi's frustrated attempts at a haircut for a photo shoot in Barbershop, a moment of Earn's childhood recounted in penultimate ep FUBU and, of course, the jawdropping comedy-horror of Teddy Perkins, which saw an uncredited Glover play the titular, Michael Jackson-like character in prosthetics and whiteface.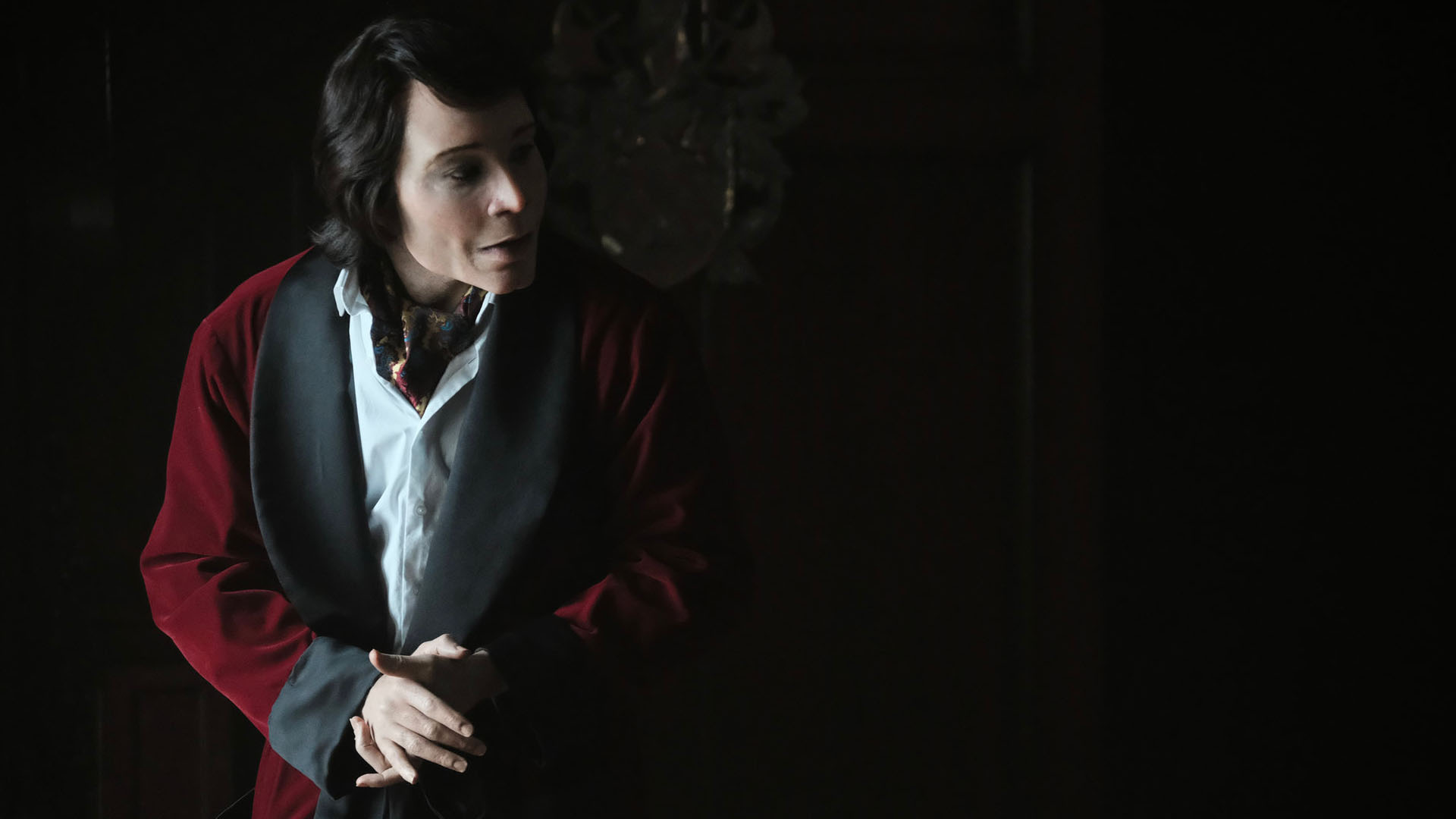 And then, for years… nothing.
Coinciding with the end of season two, Donald Glover returned to his Childish Gambino project with the incendiary This Is America and pursued a number of varied other projects, among them the ambitious if poorly-executed New Zealand festival Pharos, an Adidas partnership, and an acclaimed role as Lando Calrissian in Solo: A Star Wars Story.
With only eighteen months having separated seasons one and two of Atlanta we've had to wait nearly four years for more episodes. There I was at Pharos in 2018 thinking we might be surprised with some new Atlanta footage and what we got was the trailer to the uneven Guava Island…
But here we finally are, and while these first two episodes do a great job of encapsulating Atlanta's strengths, it's understandable why fans of the show may have been somewhat frustrated at the lack of an early reunion with Earn and co.
That's because season opener Three Slaps only features a few seconds of Glover, right at the end of an episode that, rather than focus on the show's ensemble, is a (relatively) self-contained tale. Is this why Glover said in a now-deleted tweet "fine. we'll do ONE more episode."? Whatever that was about, Three Slaps bears the same fingerprints seen in previous-referenced episodes FUBU and Teddy Perkins.
Sign up for Flicks updates
Opening on two gents, one white, one Black, having a night-time fish, it's a horror-tinged start to the episode that sets it up like Jordan Peele tackling the intro to Twilight Zone: The Movie (no comment on Peele's own Twilight Zone). The location of a Black community submerged by the US Army Corps of Engineers, the real-life Lake Lanier has long been thought haunted, and Atlanta's keen to confirm that onscreen, before switching tracks to the story of Black youngster Loquareeous.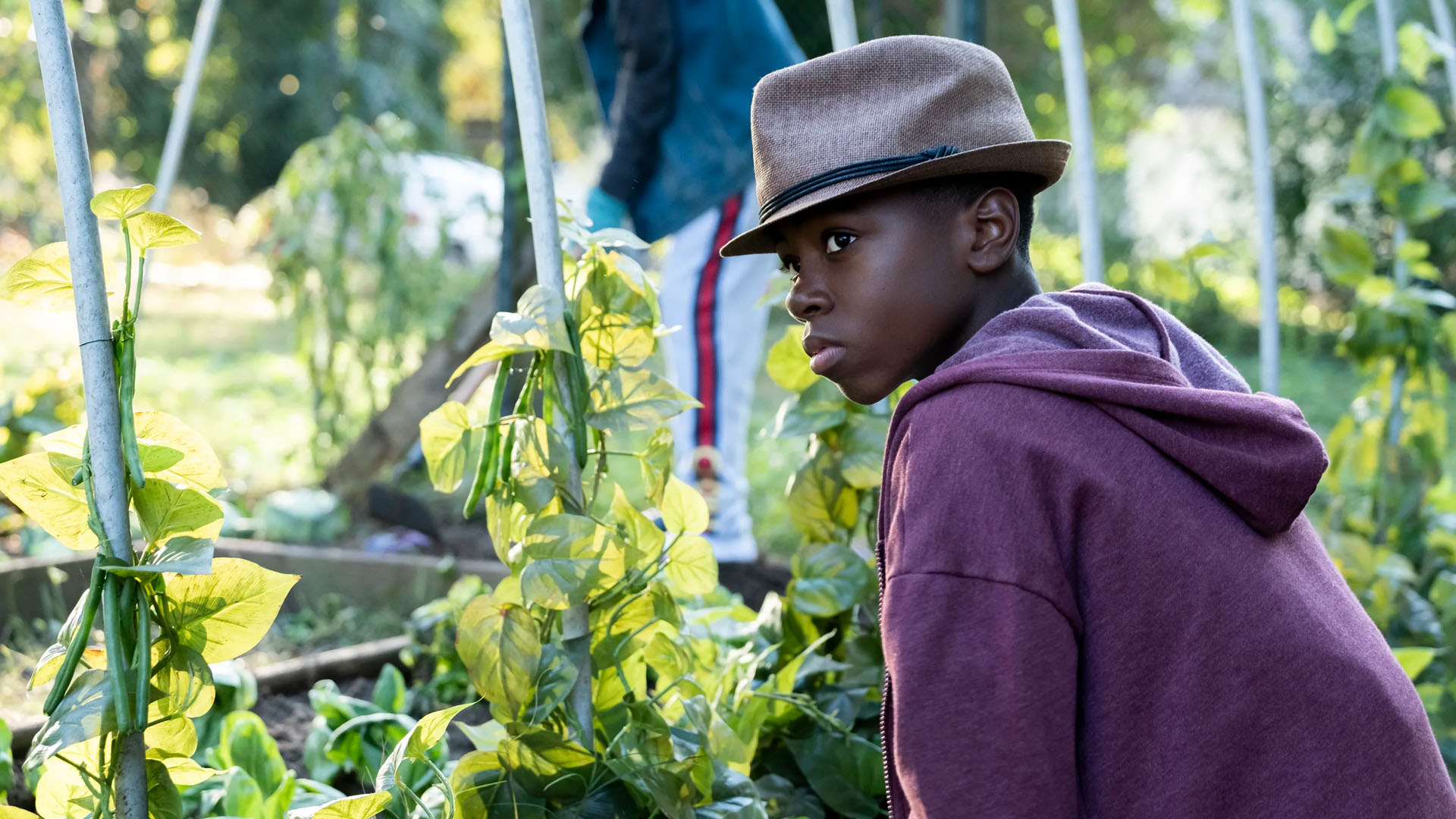 Acting out in class after being told he and his classmates are being taken to see the new Black Panther movie, previously unseen character Loquareeous's parents are summoned to the school where they administer the three slaps of the title—and before long Loquareeous finds himself in the foster system. What follows is, in part, a retelling of the horrific real-life tragedy of Devonte Hart, one of six foster children killed by their foster parents.
Here, Loquareeous and his foster siblings are put to work by a white couple, forced to work in their garden and sell produce at a farmers market. Malnourished and mistreated, the kids are forced to eat undercooked chicken and endure violent outbursts—a situation Atlanta imbues with genuine terror and also a bleakly comic sensibility.
Sometimes grim, sometimes funny, sometimes both at the same time (forced to hold a "free hugs" sign, Loquareeous is asked by a white man "is your dad Hugs?"), Three Slaps shows a masterful control of tone, right through to an ending that welcomely departs from that of Hart's sad tale, even as it brings the episode full circle.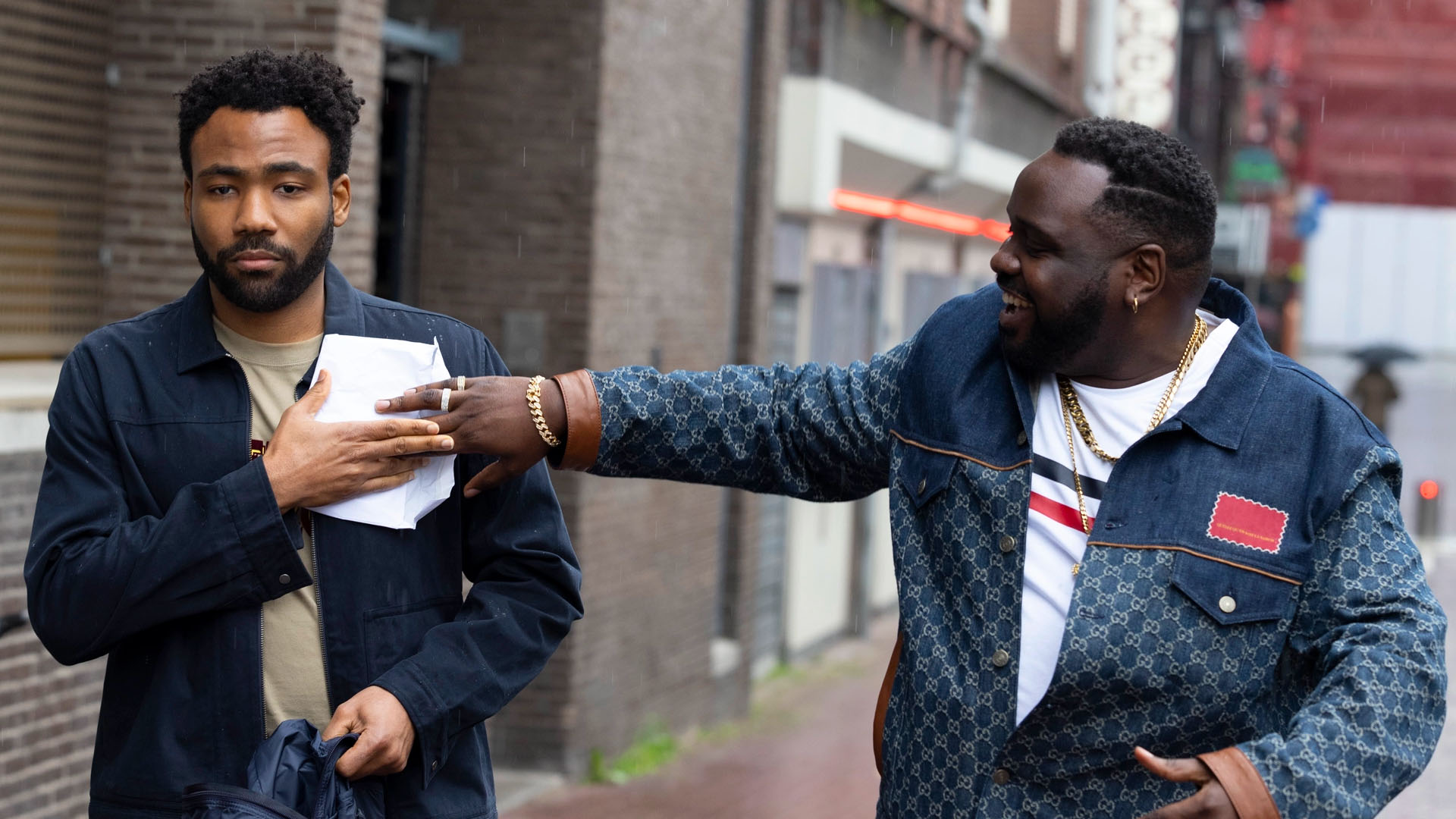 Atlanta's second episode Sinterklaas is Coming to Town finds itself on more familiar turf—thematically, if not literally. Touring Europe, Earn rushes to catch up with Paper Boi in Amsterdam, where the rapper is enjoying the comforts of a Dutch jail after an out-of-control night. Pushed for bail cash, we quickly learn that Paper Boi's star has risen somewhat when Earn hits the local promoter up for a twenty grand advance, one that's fulfilled surprisingly quickly.
Elsewhere, Darius and Van find themselves paired up on a journey around Amsterdam, with the episode's structure recalling some of Atlanta's most entertaining, tandem narratives. As the show is prone to, a chance misunderstanding sees the pair end up at the deathbed of a man who an extremely high Darius is convinced is actually Tupac. A bizarre and very "European" "death doula" sequence follows, with the show further indulging its predilection for the surreal—and bleak—before the strains of Tupac alias Makaveli's Hail Mary plays (in confirmation of Darius' theory?).
Most memorable in this episode though—the highly questionable tradition of Zwarte Piet. A companion to Saint Nick in some Western European countries, Zwarte Piet is a commonly-seen character dressed in Renaissance clothing and wearing blackface. Yeah. For the characters of Atlanta, this unexpected offensive display approaches how surreal we find the show as viewers. That Zwarte Piet is real only adds to the impact, though you'd be forgiven for thinking this is another outré invention of the writers room.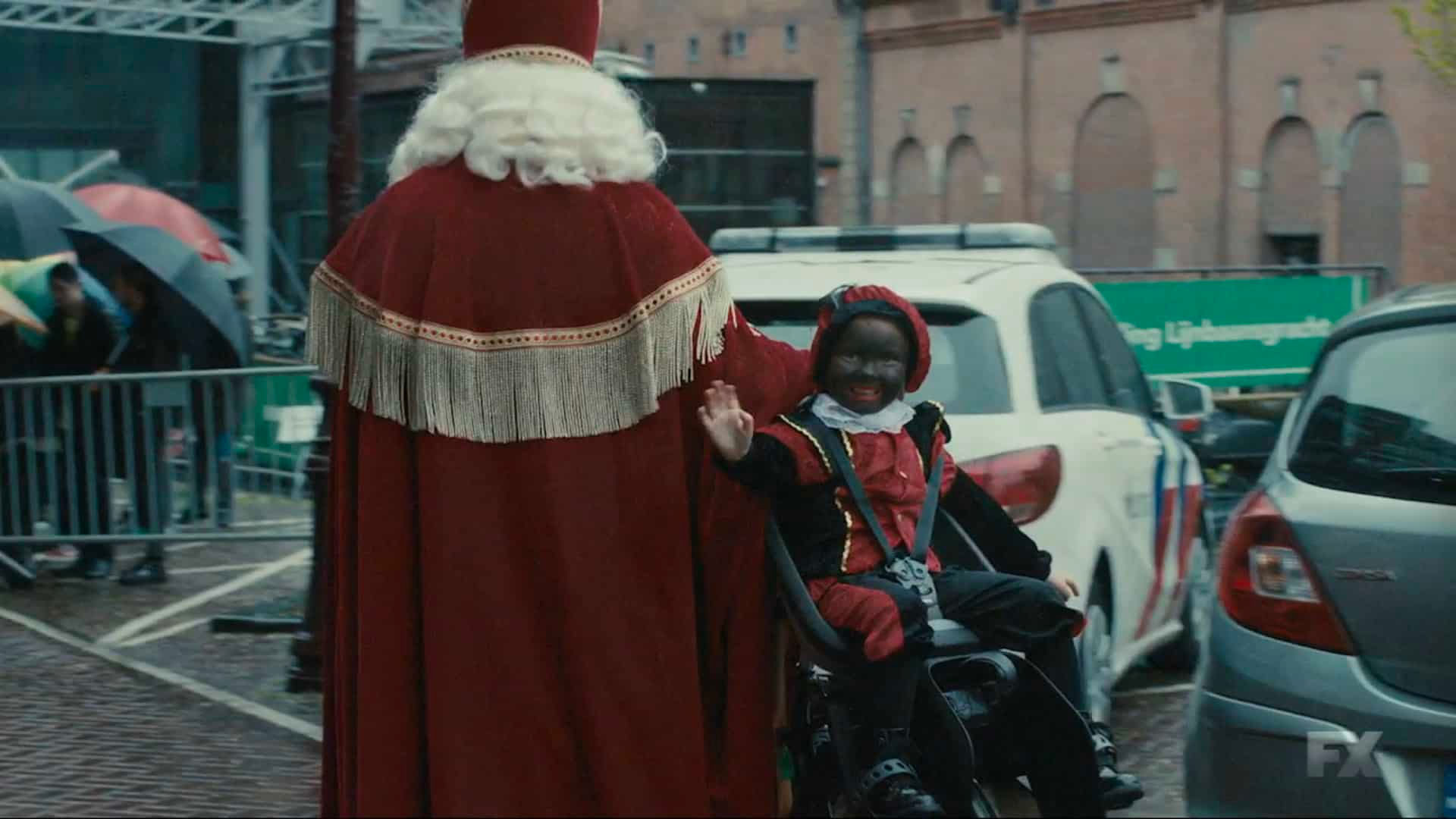 By the time the episode is done, we've seen another fine example of how Atlanta embraces both the real and surreal, and doesn't shy away from shining a spotlight on some of the bleaker elements of Black life—or infusing proceedings with its own, unconventional sense of humour.
With a final, fourth, season arriving later in the year, the end of the show may be in sight—but in reflecting on Atlanta's first two seasons and these initial season three episodes, it's exciting to also realise this creatively fertile show has only just passed its half-way mark.