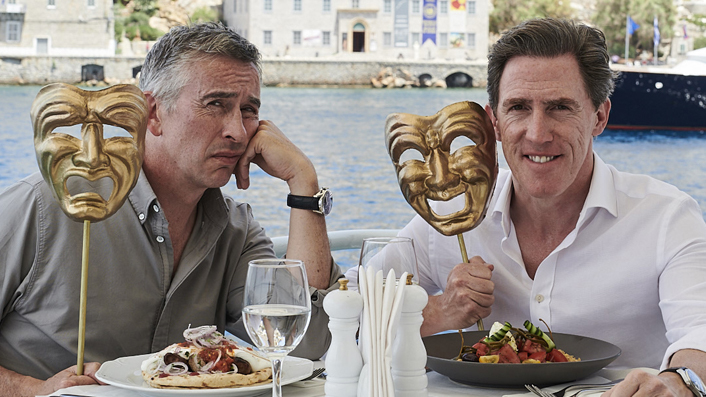 The Trip to Greece wears thin with tired quips on this exotic trip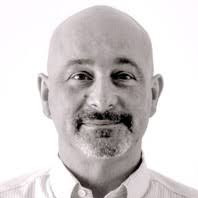 ---
Rob Brydon and Steve Coogan rejoin director Michael Winterbottom for the next adventure in their European comedy travelogue series (if you're reading this, you can guess where). As Adam Fresco observes, what began as a fun excursion has become all too familiar.
"Originality is overrated" says Steve Coogan in the fourth instalment of director Michael Winterbottom's series following British comedians Coogan and Rob Brydon on their travels. If you enjoyed the first three, you will likely enjoy this latest whimsical outing, featuring the two famous friends bickering, giggling, dining and sightseeing, starting in Turkey on a journey through Greece. However, the conceit of watching a couple of competitive comics have fun in the sun wears thin pretty fast, leaving pretty backdrops, dusty ruins, the odd chuckle-worthy comedic quip, and tired impersonations of British movie stars (Sean Connery, check; Michael Caine, check; Richard Burton, check) who were in their prime when your grandparents were teens.
See also
* All movies playing in NZ cinemas
* Full updates on New Zealand cinemas opening up
Where the first film and television series (depending on the format you watched) added some post-modern, meta-textual fun to the travelogue genre, this trip has a seen-it-all-before flavour. Brydon and Coogan again play heightened versions of themselves, but the double-act of glass half-full optimist versus glass-tossed-over-the-shoulder pessimist is getting old. We've been here, done that, seen the Blu-ray extras. The elements that made The Trip fun have been so thoroughly flogged, all that's left of the dead (Trojan) horse are the skeletal remains of once amusing impersonations played out amidst the ruins of ancient amphitheatres, temples and dusty tourist traps.
Sign up for Flicks updates
The starting point for this odyssey is a British newspaper paying the two to follow in the steps of Homer's famed character of Greek myth, Odysseus. But, rather than a ten year heroic journey battling monsters and overcoming obstacles, this rather pedestrian odyssey involves a couple of middle-aged Brits wining, dining, joking and whining their way across the Hellenic Republic in six days.
The duo's lack of interest in the locales, history, or modern day politics, refugee crisis, economic and social meltdown facing the islands may be part of their vain, self-obsessive onscreen personas, but it starts to grate. What began as a fun excursion has become an all too familiar journey of two privileged, middle-aged, white guys luxuriating in the sun, chomping on olives and feta, glugging vino and apathetically taking in the sights.
That's the problem with treats. If rare, they are to be looked forward to and savoured. Too frequent, and they become so familiar as to barely pass as diversions, let alone exciting vacations from the norm. Sad to say, it seems less really is more when it comes to comedians making tired old quips on exotic trips.