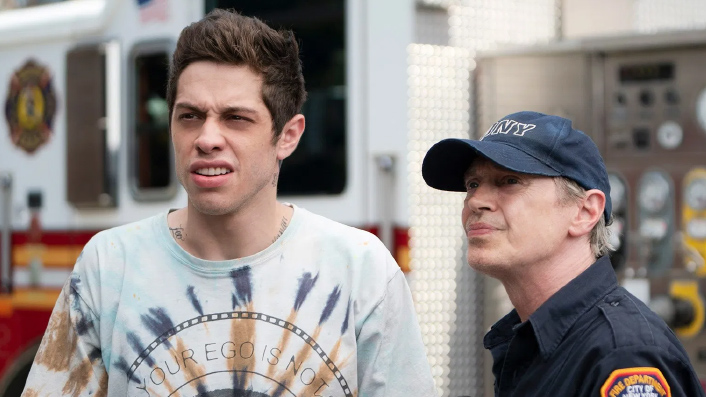 A magnetic Pete Davidson charms in The King of Staten Island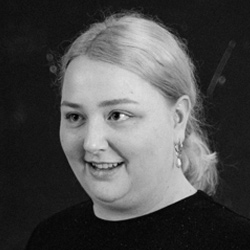 ---
Judd Apatow finds a fitting subject in near-autobiographical Pete Davidson dramedy The King of Staten Island (in cinemas now), observes Amanda Jane Robinson.
Scott (Davidson) is an aspiring tattoo artist and the classic Apatow stoner slacker, but he's more than that, too. Ambitious yet stunted, he's never been able to get over the trauma of his firefighter father's on-the-job death, and the resultant grief—as well as his ADD—has left him out of step with others his age. When his younger sister (Maude Apatow) sets off for college and his mother (Marisa Tomei in an uneasy performance) starts dating for the first time since his dad died, his aimlessness grows tiresome to those around him and, when he is kicked out of the house, untenable.
See also:
* Find times and tickets for The King of Staten Island
* All movies now playing in cinemas
* All new streaming movies & series
Beginning to end, Pete Davidson is a charmer, his scattered presence rendered magnetic on the big screen. His own firefighter father having died on 9/11, he brings an authenticity to the role not often seen in Apatow's cache of leading men. Bel Powley is dazzling as Scott's on-again, off-again girlfriend, with additional excellent supporting performances from Moisés Arias and fire chief Steve Buscemi. It's the coalescing energies of all these characters that keeps the film buoyant through its bloated 140-minute runtime.
Sign up for Flicks updates
The film does well to capture the particular atmosphere of living somewhere that's never going to be a destination. Staten Island, no postcode envy. It's unfortunate, then, that so much of the film is eclipsed by heavy-handed, go-nowhere plotlines, detracting from Davidson's quick wit and skillful charisma. It's tonally confused, and the lengthy improv scenes don't always merit their duration. There are heartwarming moments throughout, there's no doubt. And I get it, the meandering plot mirrors Scott's lack of direction. I just wish Apatow had trusted Davidson to steer us through rather than constantly pulling at unnecessary threads.