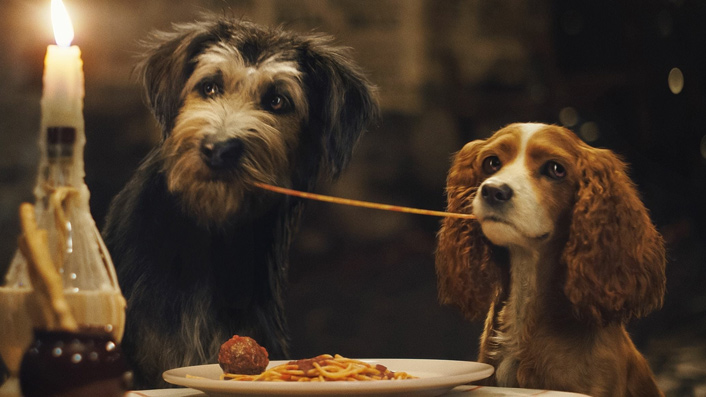 Disney's Lady and the Tramp is a sickeningly sweetened remake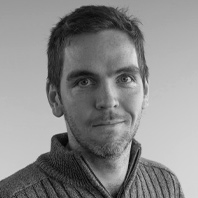 ---
Now streaming on Disney+, Lady and the Tramp is the live-action-ish remake of Disney's 1955 animated romance between a pampered Cocker Spaniel named Lady (voiced by Thor: Ragnarok's Tessa Thompson) and a streetwise mongrel named Tramp (Justin Theroux, The Spy Who Dumped Me).
Does it live up to the animated classic? Liam Maguren explains why it doesn't and how releasing it exclusively on Disney+ actually hurts it.
Picture a chocolate cake. You know exactly what it tastes like and if you eat just enough, you'll feel satisfied. Eat too much, though, and the sugar overload will make you question if you're eating actual food. That's Disney+'s Lady and the Tramp for you. Running almost half an hour longer than the original, this sickeningly sweetened remake is less of a film and more of an item for window-shoppers.
Much like this year's Aladdin, the plot remains roughly the same as the 1955 animated classic with some slight—but insignificant—changes. And much like Aladdin, there's no slumping in the production department. Director Charlie Bean and his team have dressed everyone and everything to the nines, thoroughly scrubbing early 20th Century America down with a Disney-branded bar of soap. It's all so sanitised, you could happily eat soup off the footpath, and cinematographer Enrique Chediak swings that camera with admirable verve.
Sign up for Flicks updates
A sumptuous set only gets you so far, however, and many who complained about the emotionless CG animal realism of 2019's The Lion King will likely grumble here too. Aside from Tramp, whose bushy eyebrows add a lot to his facial cues, the picture-perfect-ness of the doggos take away from the emotional beats that suited hugely expressive animated characters. This couldn't be clearer than the iconic spaghetti scene, which worked with the original's ability to exaggerate nature with animation. But seeing two photo-realistic canines lock lips? Well… it ain't romantic, to say the least.
It's a pity because Justin Theroux's charming and sly voicework gifts Tramp the personality that the CGI doesn't. Aided by a fine, if forgettable, vocal turn by Tessa Thompson as Lady, there's undeniable love in the air for the central 20 minutes. It makes you wonder what could have been had the film not been so obliged to retrace the paw prints of the 1955 flick.
Despite the elevated production value, Lady and the Tramp ultimately feels like a typical straight-to-video talking dog movie. That may seem perfect as a product on the Disney+ homepage, but it's difficult to recommend it to anyone given the superior original is only a click away.