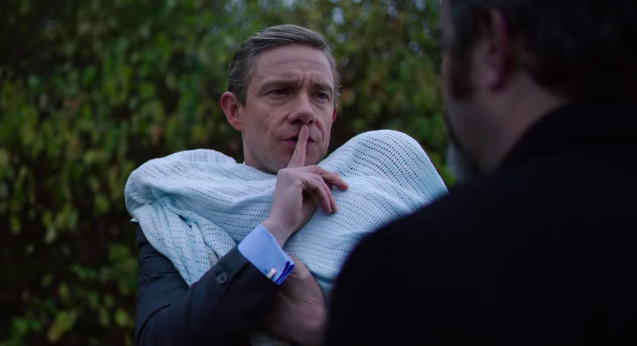 Ghost Stories is a campfire horror to cherish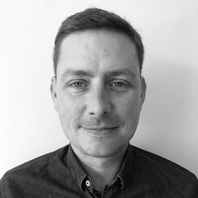 ---
British portmanteau horror Ghost Stories sees skeptic Professor Goodman (Andy Nyman, also co-writing and directing) find himself creeping toward terror as he investigates three cases of the supernatural.
With a cast including many familiar faces (yes, we're looking at you, Martin Freeman), Matt Glasby calls this a campfire horror to cherish.
---
Based on a terrifying hit play, and bringing to mind the Amicus portmanteau horror films of the 1970s, Jeremy Dyson and Andy Nyman's sophisticated spook show is a real best of British.
Writer/directors Dyson (from TV grotesques The League Of Gentlemen) and Nyman (Severance, The Glass Man) are old hands on the horror scene. The cast mixes familiar faces, from Paul Whitehouse (TV's The Fast Show) to Martin Freeman (from, well, everything) with new talents like Alex Lawther (The End Of The F**king World). And the whole thing takes place in bleak English backwaters: think empty caravan parks and nicotine-stained pubs.
Sign up for Flicks updates
Professor Goodman (Nyman) debunks psychics for a crappy TV show, until the mysterious recluse Charles Cameron asks him to investigate three stories that might help him change—or indeed lose—his mind. First up is a security guard (Whitehouse) who freaked out while patrolling an abandoned mental hospital at night. Next is a teen (Lawther) who encountered something unspeakable on the moors. Finally is a businessman (Freeman) who faced a poltergeist while his wife was giving birth. But more is going on than first appears.
The shift from stage to screen is handled with aplomb by the writer/directors, although some of the stories (particularly the Freeman episode) feel less substantial, and revelations that felt shattering in person prove more familiar. Still, with strong performances, creepy settings and a wicked sense of humour, this is a campfire horror to cherish, and I can't wait to see what the film-makers will scare up next.