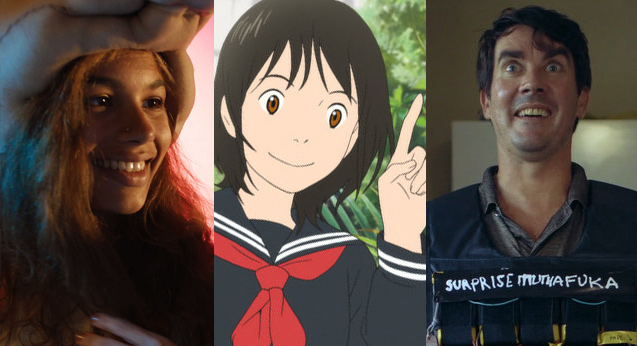 NZIFF 2018 mini-reviews (M to O)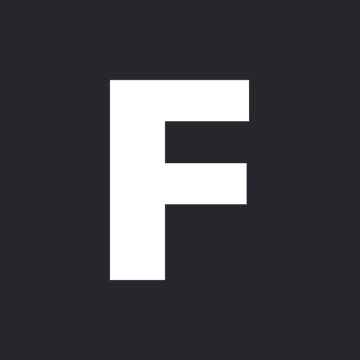 ---
Flicks has sent its mighty writers all over the Auckland section of the New Zealand International Film Festival. Here are the films we've seen and what we've thought of them. (This page is updated daily-ish.)
---
Madeleine's Madeleine
Madeleine's Madeleine brilliantly illustrates the way codependency and power can be wielded to exploit trauma in the name of authenticity, particularly in the arts. The film utilises a timid focus and fragmented visuals to keep us captive in the flurry of Madeleine's subjectivity, an effort supported by a phenomenal performance from newcomer Helena Howard. It's a film I'll have to see again to work out my feelings about, but there's no doubt it'll reward the second watch. -AMANDA ROBINSON
Mandy
Like a fugue state in movie form, Mandy is slippery to get hold of, drifting in and out of your brain like a dream. Its boldest images are its most violent, but getting to them means sitting through long stretches of drawwwwn-out speechifying and hazy imagery that some viewers may find taxing. Really though, it's tough to complain that much about hallucinatory visuals wed to Nicolas Cage at his most unhinged. -TONY STAMP
Druggy warmth of King Crimson-accompanied opening credits, early Cage/Riseborough passages, cosmic reach: terrific. Felt less when movie careened into gonzo-gore free-for-all. -AARON YAP
A purposely psychedelic revenge flick suited far more for audience viewing than in your living room. It lights a long wick to Nicolas Cage's brain and the resulting explosion satisfies for the most part, though a few action scenes were too dark to completely comprehend and some lines of dialogue were buried in bass. Set at a prog-rock pace, it takes an awfully long time with its simple setup, and although I enjoyed sinking into the rainbow-chaos visuals and the late Jóhann Jóhannsson's beautiful otherworldly score, Mandy proved you can marinate a steak for too long. -LIAM MAGUREN
Matangi/Maya/M.I.A.
Thank goodness Maya Arulpragasam wanted to make documentaries from an early age and studied sculpture filmmaking at St Martin's College – it means there's a wealth of material to document the formative years of her life and emergence as M.I.A. The camera doesn't stop there, present as she travels the planet to infuse her music with diverse global cultures and in the room to detail the aftermath of controversial moments, such as the infamous flipping the middle finger during the Superbowl. Director Stephen Loveridge doesn't interrogate M.I.A. nearly as much as he could, though, and I couldn't shake the impression that she's a hugely talented individual who shape-shifts through a career of personas. Perhaps she's not hugely capable of self-examination, certainly M.I.A. doesn't seem prepared to face the scrutiny of others front-on, evidenced by how some of her deliberate provocations are followed by lame justifications, seemingly to herself as much as anyone else as she doubles down on a "don't fuck with me" 'tude. -STEVE NEWALL
A music doc that features less music than you might expect, Matangi/Maya/M.I.A. is, as its title suggests, a portrait of the artist as a complete person. Beginning with a wealth of footage of Maya's childhood through adolescence (thanks to her first passion as a wannabe documentarian), it's a film with a clear idea in mind: everyone is human, even pop stars. M.I.A. has more reason than most to be outspoken. She watched her birth country gripped by civil war as her own star ascended, and was rewarded for every attempt at discussing it by headlines that proclaimed her difficult. Even if you've never heard a note of her music it's a gripping portrait of someone torn between two worlds, trying to do her best. -TONY STAMP
Directed by college friend Steve Loveridge, and featuring previously unseen personal footage, much helpfully sourced from M.I.A's early years as an aspiring documentary filmmaker, this is a truly revealing piece of filmmaking. Though MIA has herself expressed criticism of Loveridge's approach ("He took all of my cool out", she told Billboard), what is perhaps most engaging about the film is M.I.A's unfailingly magnetic presence. Whether she's interviewing her Sri Lankan family members in home movies or performing her first set at Coachella, you can't take your eyes off her and, as such, Matangi/Maya/M.I.A creates an impressively concise portrait of an artist genuinely devoted to using her platform to make a meaningful statement – even when it gets her into trouble. -KATIE PARKER
Māui's Hook
With Māui's Hook, filmmaker Paora Joseph delivers the cinematic kōrero this country needs to have. It follows whānau from five different parts of the North Island, each feeling the pain of a loved one who's committed suicide but struggle to discuss it – in some cases, even to each other. I know it's a cliché to say, but this is an essential Aotearoa film that I urge Kiwis to watch. -LIAM MAGUREN (read the extended piece)
McQueen
This rags to rich rag trade success tale screams to be seen on the big screen, Lee Alexander McQueen's cinematic approach to runway shows alone demanding full attention. Detailing how he rose to the heights of the fashion industry with a hard-working, shit-stirring attitude, piles of archival video footage and interviews with many that came in and out of his high gravity orbit combine with a remarkable and tragic tale that makes for a compelling watch. Prompted much post-screening debate about how this monumental working-class impact on fashion could have happened – and whether it would even be possible today. -STEVE NEWALL
A boy who really loved his Mum, Alexander McQueen the progressively fractious designer and subject of this doco was also a fierce talent with equal tendencies for fun and cruelty. Utilising his innate charm to draw close a harem of chosen-ones who could help realise his vision, it was sad to see some of them cut off for perceived slights and remain unpraised, sometimes after years of devotion. As the pressure became unbearable, and his troubled past unresolved, his designs metamorphose as the outlet of his pent-up emotion, blurring the lines between art and fashion, completely original and stunning to behold. A stirring, compassionate insight into his volatile world and an achingly beautiful reminder of his contribution to fashion.  -SARAH VOON
Ian Bonhôte and Peter Ettedgui's dynamic documentary on Alexander McQueen, the brilliant but troubled UK fashion designer, who took his own life in 2010. Not just for fashionistas, but for those seeking insight into an artist's life, warts 'n' all. Daring, provocative, controversial and disturbed, featuring a wealth of footage and frank interviews from friends and family, and a score by composer Michael Nyman (The Piano), it's a beautifully crafted, artful portrait, offering a fascinating glimpse into an intriguing life. -ADAM FRESCO
Mega Time Squad
Kiwi director Tim van Dammen follows up his trailer-trash Romeo & Juliet: A Love Song with a benignly bonkers, Thames-set tale of would-be gangstas. When John (Anton Tennet) steals a mystic bracelet and discovers it's actually a time travelling gizmo, things get batshit crazy. Mega Time Squad turns into a blast when seen in a cinema surrounded by fellow Kiwis in on the joke. If crazy, kooky, home-grown comedies like Tongan Ninja, Black Sheep and Deathgasm get you giggling, then this low-budget, big-hearted, goofy parochial comedy knowingly hits all the right genre clichés with a self-aware humour that celebrates and takes the piss in equal measure. -ADAM FRESCO
I laughed heaps. The combo of cracking comedic performances and filmmaker Tim van Dammen's Kiwi blunting of crime and sci-fi tropes makes for a fun time. The middle section is especially inventive when the film goes cuckoo bananas with the titular squad, but it comes at the detriment of the finale which ends up pretty lacklustre in comparison. And while the who-gives-a-shit attitude towards time-travel "rules" is refreshing, the script often clunks in some basic storytelling areas – most noticeably with characters appearing out of the blue for no reason. -LIAM MAGUREN
Merata: How Mum Decolonised the Screen
Director and son Heperi Mita may not have a narrator's tongue, but his voice was a necessary one to tie this affecting documentary together. Much more than a standard filmmaker bio, How Mum Decolonised the Screen equates the strength of a filmmaker with the love of a mother. It's infused and constructed by whānau in a way that highlights the necessity of Māori cinema, looking back at the past in order to look further into the future. This film is valuable, as much about Merata as it is an extension of her. -LIAM MAGUREN
Milla
The most vacuuming I've ever seen in a film. If you want to experience the more mundane side of being a pregnant teen in poverty, Milla nails it pretty well with drawn-out scenes of counting coins, hanging the washing, waiting for a pancake to cook, and the like. Exciting? Not in the least. But that's the point, and it does leave an undeniable impression of a life many have lived. Could've done without the Open Mic Night poetry or the (intentionally?) bad musical interlude. -LIAM MAGUREN
Mirai
Take note: there's one scene about 80 minutes in that may scare very young children.
I've said it time and time again: animation is the best at telling stories about little kids. Mirai is further proof of my preaching, convincingly showing the wide range of complex behaviours a post-toddler can experience – especially when he's travelling time. It's a sweet film about getting to know the whānau, though it ain't no Coco. It's also a well-realised tale about sibling jealousy, but it ain't no Boss Baby. Fortunately, it's more introspective than those films, which helps Mirai stand out from the crowd. -LIAM MAGUREN
The Miseducation of Cameron Post
I haven't read Emily M. Danforth's novel, but this cinematic take on her Christian Conversion Camp tale feels like it falls into the usual potholes seen in many book-to-film adaptations. The key setback: its many side-characters are kept at an arm's length, which isn't a problem until the film asks its audience to buy into the tragedy of their situation. Fortunately, Chloë Grace Moretz turns in a very good lead performance and there are enough clear observations about the problematic nature of the Pray the Gay Away system to make Desiree Akhavan's drama watchable. -LIAM MAGUREN
Chloë Grace Moretz plays Cameron, a young teen in the early 90s, a decade where Christianity still sported horrible moustaches and severe shoulder pads, not to mention an unhealthy obsession with turning gay kids straight. It's at a camp purpose built for conversion (but also the moustaches and shoulder pads) that our heroine is forced to choose between turning her back on her sinful desires, or smoking weed with other awesome queer kids in the forest and indulging some harmless freedom of choice. The Miseducation… touches briefly on the tragedies that can come from such forced and oppressive repression, but in fact the backdrop of this heinous camp mostly serves to tell a short but sweet tale of misfits uniting and learning to be cool with who they are. Awwwrr! -MATTHEW CRAWLEY
Orlando
This film has not aged. How appropriate. Visually striking to this day, Orlando captures both the glamour and ridiculousness of ye olde excess – from the ice-skating butlers to a dress that takes up an entire couch when seated. Combined with beautifully hazy editing, seductive sways of the camera, an otherworldly soundtrack, and an entrancing performance from Tilda Swinton, this is a cinematic dream about discovery and transformation. – LIAM MAGUREN
---
NZIFF 2018 mini-reviews index:
Latest Reviews | A – C | D – G | H – L | M – O | P – S | T – Z