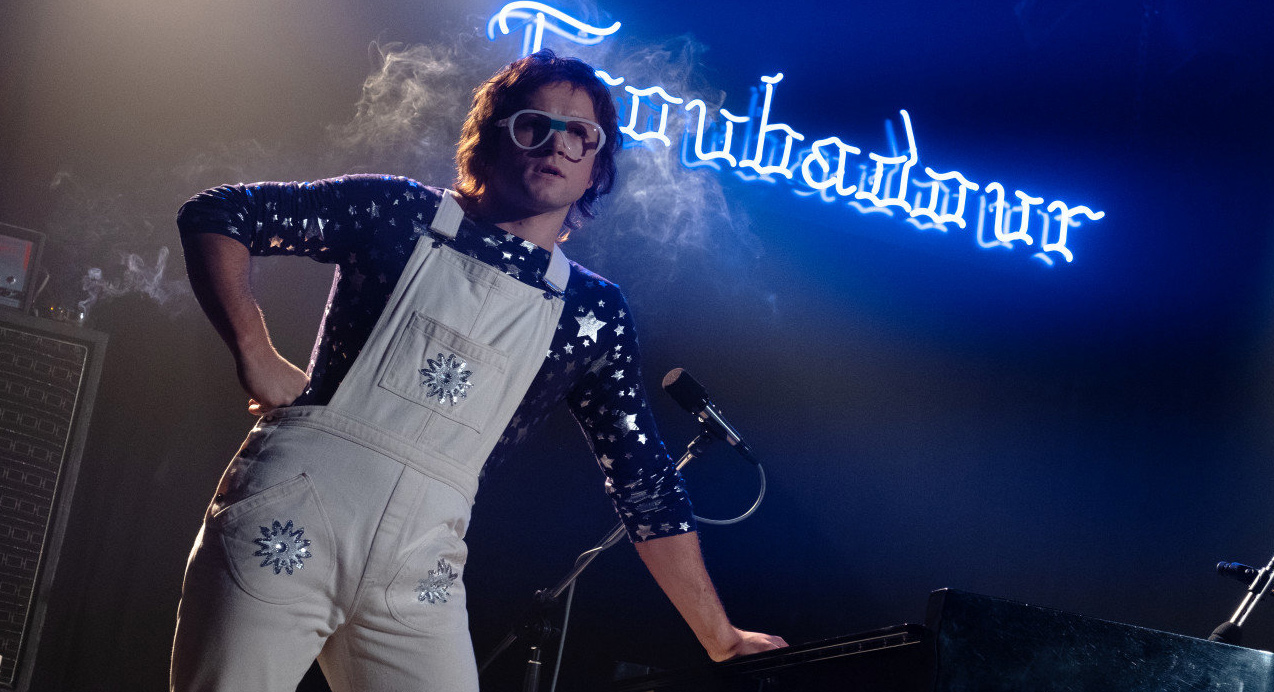 Cannes: Rocketman soars, Herzog's latest, Tarantino the gatecrasher & more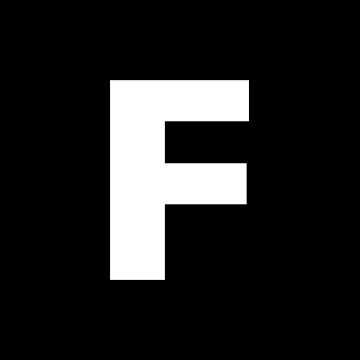 ---
Following her Opening Night report and early coverage on some soon-to-be cinema hits, Flicks' Cannes Film Festival correspondent Sarah Watt shares her experience with Rocketman, the latest from Werner Herzog and Gaspar Noé, and the screening of a Chinese noir gatecrashed by Quentin Tarantino.
Things were going so well.
After Opening Night's disappointment (I won't bang on about it), audiences have been treated to some superb films, which vindicate a Kiwi journalist's expense and effort in coming all this way.
And, let's be honest—while you want a slate of great movies, this is also Cannes. So it's hard not to be starstruck when Quentin Tarantino walks up the red carpet and into the same theatre you're in, and then you both watch the latest Chinese crime thriller in competition. (I hated it though, and he probably didn't—so there our synchronicity sadly ends. But I'll get to that shortly.)
Since last writing, I've had my two most exhilarating screenings: the first, an 11am session of Dexter Fletcher's Rocketman, which played Out of Competition but certainly brought the glitz (Sir Elton John, supportive of and happy with the film, attended the evening premiere).
Rocketman is simply sensational—a musical extravaganza which differs from the inevitably-comparable Bohemian Rhapsody by having its songs sung by various characters to illustrate moments in the screenplay. I guess that sort of makes it an actual musical.
Sign up for Flicks updates
Anyway, there is a genuinely moving scene where older Elton sings with his childhood self (an extremely assured performance by young Kit Connor), and universally exciting and bravura renditions of almost every other hit.
It's also totally gutting. I'm sure Sir Elton has for years been open in interviews about his unloved upbringing and desperate decades with addiction, but the film takes us through the whole tale and it's utterly heartrending. As well as entertaining. (Gulp)
At the press conference afterwards, Bryce Dallas Howard (who does a sterling job with an English accent and a pouty attitude as Elton's mum) made the salient point that although the story had its sadness, she delighted in making a biopic about someone who is not only still alive, but has had a happy and stable life for many years now.
Star Taron Egerton (previously known for Kingsman and Eddie the Eagle) was effusive about the great man, describing him as "the kindest and most gentle man…[who] I now consider a friend." When asked about preparing to play the singer, he added, to much audience laughter "You can ask him anything, he'll tell you everything!"
(Egerton cried at the end of the premiere screening, and teared up again during the press conference—a genuine and endearing moment.)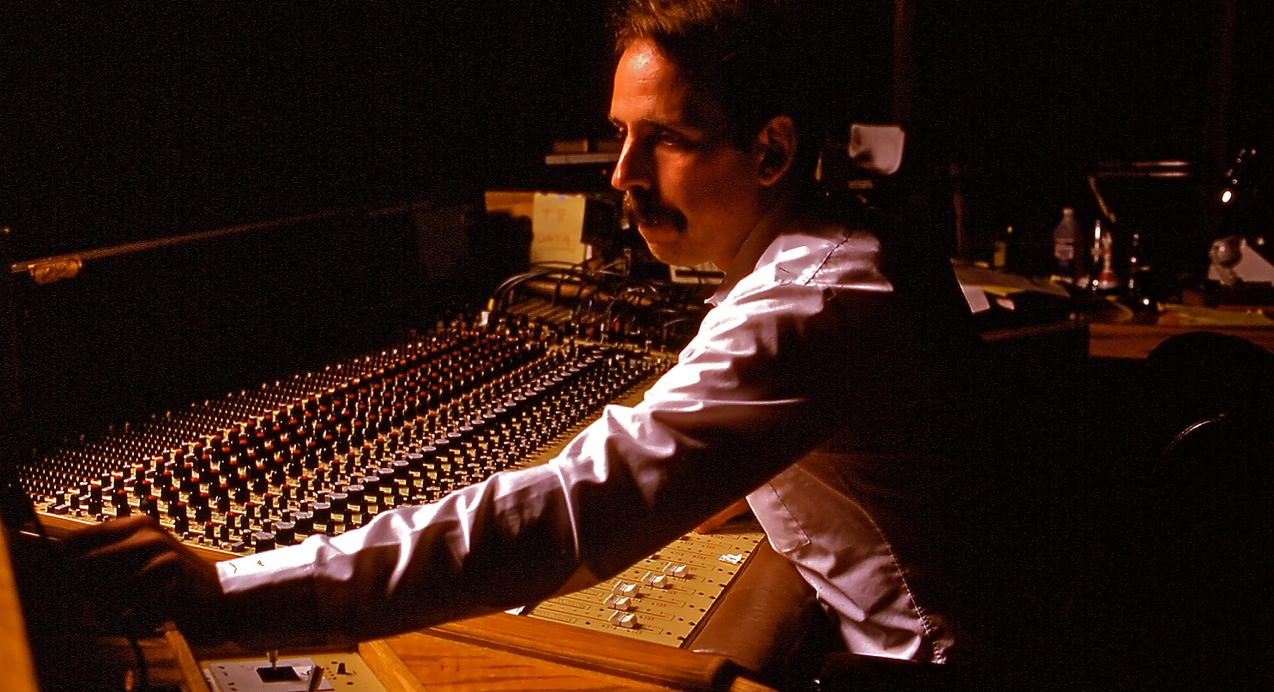 The next mind-blowing moment came in the form of documentary Making Waves: The Art of Cinematic Sound. Director Midge Costin was present with her (largely female) collaborators, and right from the introduction—as choice film clips fired incredible sound and beautiful music out from the speakers dotted around the cinema—the audience was enthralled.
A fascinating visual essay about the passage of sound, the film is peppered with interviews with the greats like Walter Murch and George Lucas, as well as lesser known sound designers whose work will be recognisable, even if their names aren't.
But it hasn't all been top-notch. It's inevitable that at any film festival there will be hits and misses, and films which polarize their audiences. Two such entries into the "You thought what??" canon include the Chinese crime drama The Wild Goose Lake and Gaspar Noé's latest, the mercifully short 50-minuter Lux Aeterna.
The Wild Goose Lake is the Chinese film Tarantino made a surprise entrance at (rather stealing the cast's red carpet thunder, to be honest), and I can't help feeling his presence influenced the boatload of fanboys who subsequently Tweeted enthusiastically about it.
As a fan of the genre (and Mr Tarantino) I was wholly disappointed—the film is beautifully lit, boasts some lovely camerawork (as well as many totally banal wide shots) and a couple of startlingly gruesome killings, which are bound to elicit delight (even if one defies realism, if you really think about it, as I did).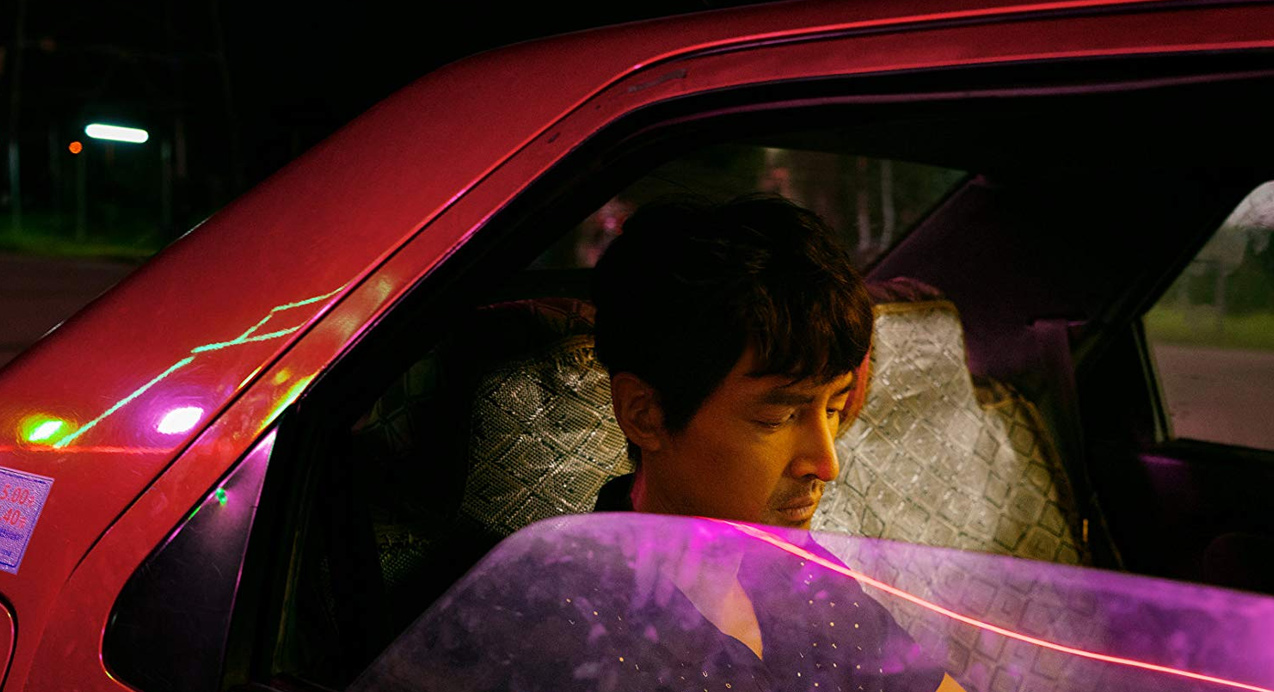 It is also narratively empty (one critic Tweeted "More like Wild Goose Chase, amiright?"), and full of noir tropes that are undercooked (actor Kwai Lun-Mei not only sees her character debased throughout, but her performance—labelled as "femme fatale" by film nerds who have obviously never met one—is blank-faced with big, sad eyes full of nothing).
There is plenty to object to in the film's treatment of women, but as added insult it's simply poorly written and edited. By most other accounts, it's a hit. I'd love to know what Quentin really thought.
By comparison, I appreciated Gaspar Noé's film, with strong female leads in Beatrice Dalle and Charlotte Gainsbourg, and its cautionary tale about how awful filmmaking can be. It is car-crash telly with a strong message, and it certainly managed to put me off the industry I'm currently soaking in. But it's Noé, and some felt that the long closing sequence of potentially epilepsy-inducing light and sound was just too uncomfortable (which it was, which is surely the point). So each to their own.
A brief mention of the one film I walked out of (which in hindsight was less objectionable than Wild Goose Lake): Bruno Dumont's extremely annoying and clunky, yet innovative and well-meaning, yet awful Jeanne—about young Joan of Arc. Gosh, he did some interesting things here, but it was long, slow and messy and I decided I had elsewhere to be.
I stuck around for the whole of Jessica Hausner's competition film Little Joe, thanks to engaging performances by Ben Whishaw and that wunderkind Kit Connor again, and an intriguing conceit about a genetically engineered flower that propagates happiness. The film doesn't quite make good on its very promising narrative set-up, but it does some cool stuff.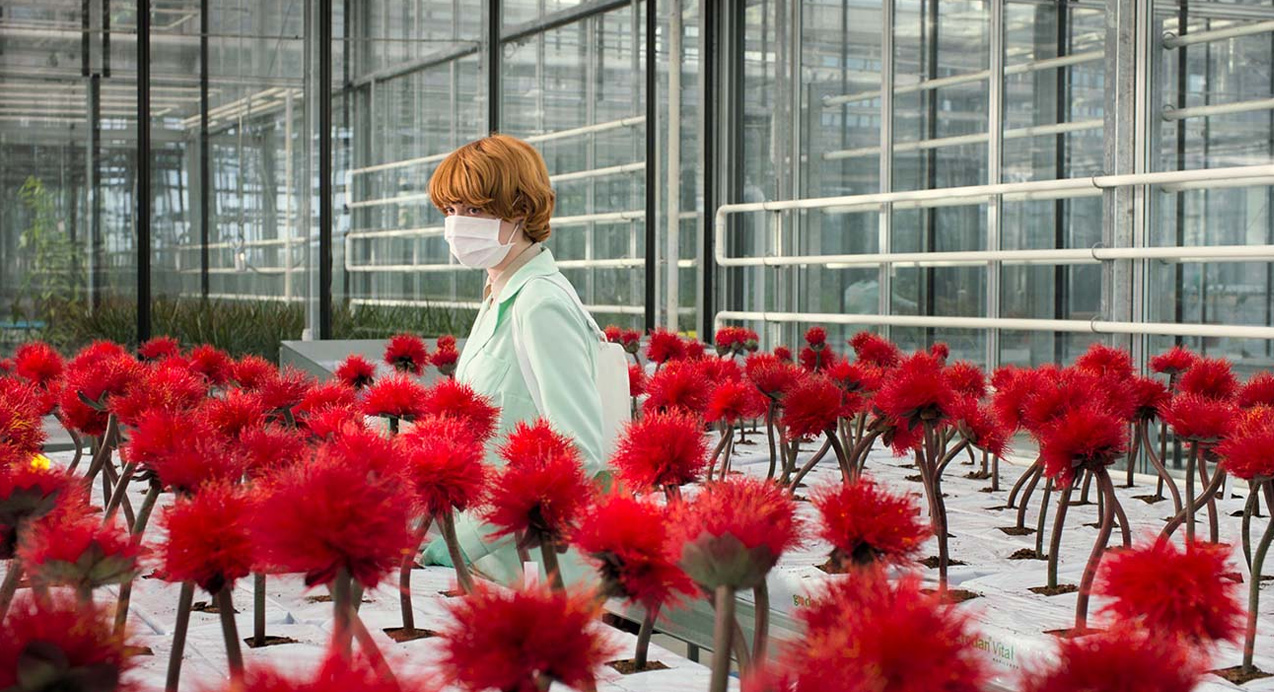 Plus, we get to see Kiwi Kerry Fox (An Angel at my Table, The Rehearsal) which doesn't happen often. (No little black dress for our Kerry; she lit up the red carpet in a crimson and red outfit, with a purple streak through her silver hair—slightly eccentric but typical of her apparent devil-may-care attitude to show business.)
Someone who continues to surprise is Werner Herzog, who attended the screening of his latest fiction feature Family Romance, LLC with his family in tow. It's a fascinating film, a bit shaggy in its execution (Herzog shot it, hand-held and documentary like, which will make sense when you see it).
Based on a factual conceit, it follows a Japanese business that rents out "family members" to those who need one—even if not everyone is in on the game. It poses a terrific moral issue and jaw-dropping examples of (apparently) real situations. Yikes.
Finally, a less jaw-dropping but nonetheless real situation with a real life French cinema legend: the now 83-year old Alain Delon. A massive fan of his Le Cercle Rouge and Le Samouraï, gorgeous crime capers from the 1960s, my starstruckness was diluted somewhat by the aging, humble and sadly lonely man who regaled us with tales of his early career, but consistently evoked "women" or "girls" as his real raison d'être.
Delon told the surprised crowd that his whole career had only come about because a woman he loved brought him to Cannes in 1956 ("What's Cannes?" he'd asked her) and the photographers went mad for the devastatingly handsome French soldier, recently returned with no future from a stint in Indochina.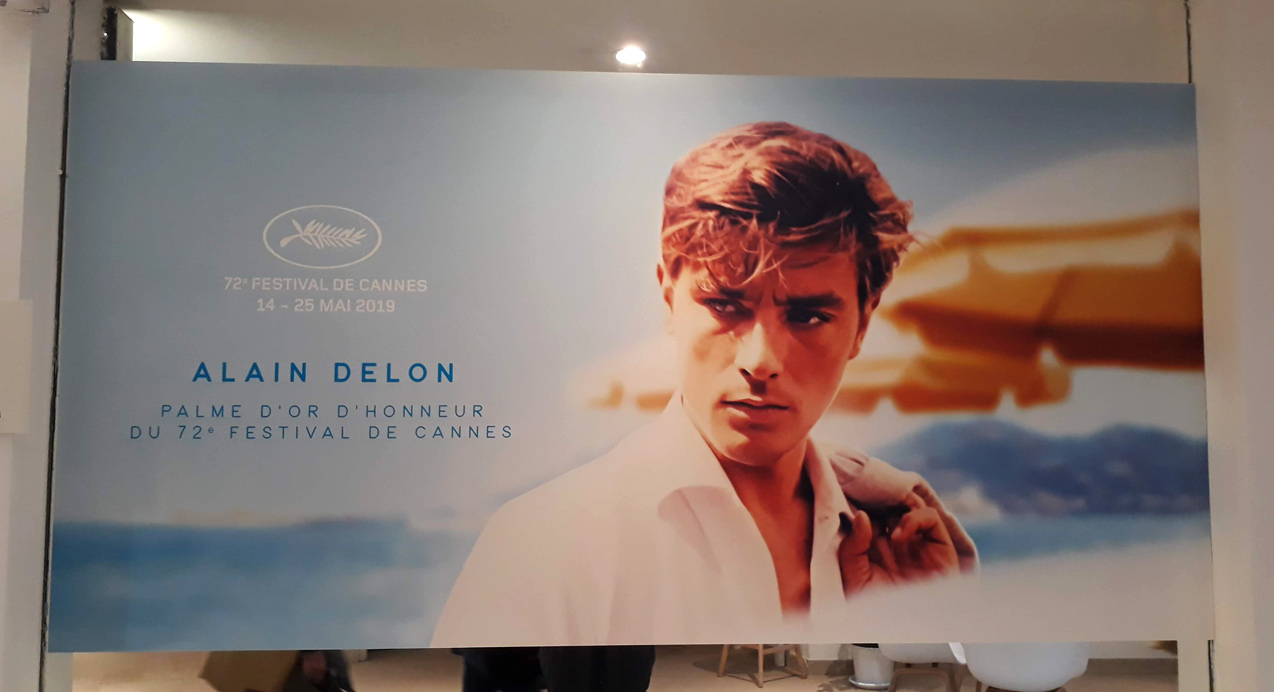 The rest, as the cliché goes, is history. Delon went on (rapidly) to star in a variety of massive European films and by 1959 he was one of the biggest names in cinema. (Apparently the Japanese loved him.) Love apparently evaded him, which accounts for his constant flirting with the audience and subtle begging for reinforcement that his handsome days are not quite over.
His stories were moderately diverting, but there's no doubt that seeing him in the flesh is something I never dreamed would happen, when I hung up his picture 12 years ago.
Next week: Quentin is back with the much-heralded Once Upon A Time In Hollywood and I am just hoping he'll surprise me by being respectful with the subject matter (the indescribably horrific slaughter of the pregnant Sharon Tate and others, under the orders of Charles Manson) and that his 9th film will prepare us with open arms for whatever he has in store as his tenth.
For now—I'm off to the cinema! As they say in this film-loving country: "Bonne projection!"