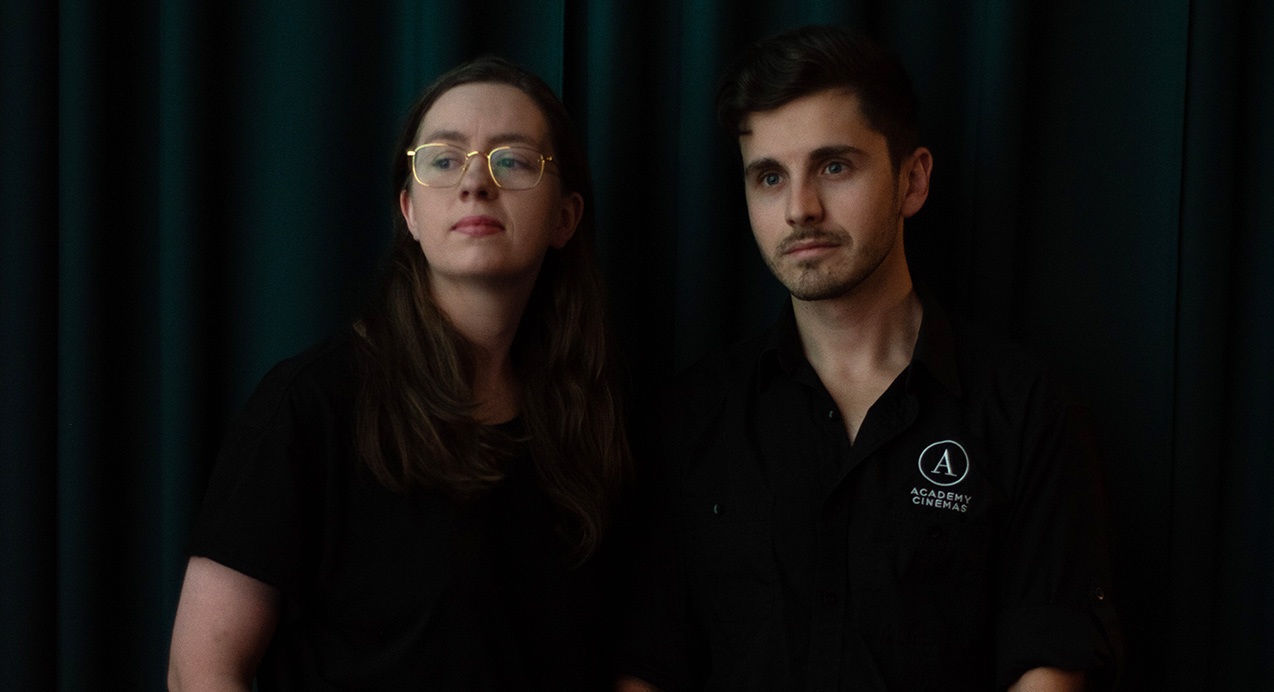 Elizabeth Ireland reflects on her time programming incredible films for Academy Cinemas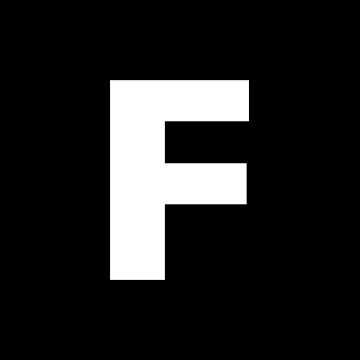 ---
Patron saint of Auckland's Academy Cinema, Elizabeth Ireland, is leaving her post of six years to go and work in Wellington during the New Zealand International Film Festival. She has made an incredible contribution to Auckland's independent cinema scene and has long been the friendly, welcoming face four flights beneath the city library.
Elizabeth's position has been split into two new roles; programming, which will be held by Gorjan Markovski; and venue management, which will be held by Callum Freeman. Both Gorjan and Callum are long-time staff members of Academy Cinema. I spoke to Lizzy about her time at Academy, and Gorjan about taking up the mantle.
Elizabeth Ireland
Flicks: When did you start at Academy?
Elizabeth Ireland: December 2nd, 2013. I remember the exact day. I was 19.
19! What were you doing before that?
I'd been ushering at Hoyts for a year, and before that I was in high school. I had a friend who knew Phil [one of Academy Cinema's owners] and told me they needed managers. I was going to go to uni that year and then decided to keep working full time. I came here and I think I was a duty manager for four months, and then Andy who was the general manager and the programmer left, and I guess I was just so eager that Phil offered it to me.
What were you intending to study if you'd gone to university?
Film.
Where do you think your interest in film came from?
Even in intermediate, I was watching movies all the time. It's always been a massive stress relief. I used to just ditch school all the time and go watch movies. The only childhood film I remember heaps would be Spirit: Stallion of the Cimarron and I have made many people watch it here after hours if they hadn't seen it, even Flicks' own Aaron Yap. You can ask him about it.
What are some favourite films you've programmed during your time at Academy?
It Follows. Raw has a special place in my heart because we were only allowed to play it for about a week after there was an argument between the distributors, so we had to pull it. But that did really well, its opening night was awesome. I played The Tribe relentlessly because I love it. Thelma might be like, one of my favourite films of all time, so the fact that we dragged that over for a screening even though only like, 20 people came, was so good. We also scheduled Dope at 4:20pm on a regular basis and no one noticed but I was so proud of that.
Other than the programming, what is something you're proud of from your time at Academy?
I think Academy might have the best reputation it's had in a very long time. That's something that's come from all of the staff who've worked here. We've had programmers like Gorjan and Lila who have participated. People think Academy is an important part of cinema in Auckland, moreso than at least in the previous ten years or so. I also think the environment we've created down here is more welcoming.
What are you going to do next?
I'll be the Wellington Festival Manager for NZIFF for the next three months, and then I'm going to need a job, so if anyone's got one going, [laughs].
What else would you like to do in your career in the future?
I definitely have always thought the natural progression from programming is to then move into distribution and production, and I still hope that's the path I end up on after doing this NZIFF job.
In the age of streaming, do you feel like it's important to preserve the cinema-going experience?
Yeah for sure. The community feel of it, the camaraderie, experiencing it with other people, though in saying that I prefer to watch movies alone, here, when I have that pleasure. But watching in a cinema full of people who have the same feelings as you is lovely. It's very romantic, I feel.
Sign up for Flicks updates
How do you feel about the current landscape for New Zealand cinemas?
Terrified.
How come?
Academy is owned by two film producers and they let its obsessive staff programme and run it the way we want to, with a bit of guidance where needed, and that's a very generous decision on their part. That's not the case for other arthouse cinemas and it may not always be the case for Academy. I'd love to see some publicly owned arthouse cinemas that meant the financial pressures such as renting in central spaces don't affect programming or business decisions.
Having a venue for the type of programming Gorjan Markovski does or the likes of Lila Bullen-Smith's There She Goes Festival, and even putting films on for $5 or for free is paramount to our city's art scene! I am confident cinemas like the Academy & The Hollywood can withstand the changes the industry are facing in regards to viewing trends and VOD platforms.
We're a community of cinema-goers and we're not going anywhere. But if we lose a space, like we lost the Capitol Cinema, because some landlord raises the rent or an individual owner can't sustain it, it is such a huge loss to the fabric of the city.
How does it feel knowing your role has now been split into two roles?
Both flattering and insulting.
And how do you feel leaving it in the hands of Gorjan [Markovski] and Callum [Freeman]?
I have so much faith that they're going to do so much better than I did, I'm very confident. I'm really glad it's Gorjan, particularly, who has played such a big part in the shaping of Academy's programming since he started working here. No one deserves this more than him.
Gorjan Markovski
Flicks: When did cinema begin to interest you?
Markovski: I think I saw Kill Bill Vol 1 when I was 13, probably far too young, and I was blown away by the creativity and stylisation. It kind of dawned on me then that this was an artform where the possibilities are endless and the results can be exhilarating. Years of bussing over from the Shore to spend whole days at art cinemas followed. Passion led to studying filmmaking—and I continue to write, direct and produce weird genre shorts in my spare time.
When did you start at Academy?
I started when in 2014, while a film undergrad at the University of Auckland. I couldn't believe it. I was desperately looking for work and had no luck, then boom, I got offered my dream student job! I remember going often with mates to check out stuff like Stoker, Spring Breakers, Zero Dark Thirty and wishing I could land a job there!
How has your relationship with Lizzy developed over her time as Academy manager?
Having Lizzy as manager has basically been like working with whānau. I don't think it has often been the case that you can say your manager and you have parted ways as very close mates. Lizzy has always been open to staff about programming ideas, venue ideas etc but I personally always value how she took care of us during crazy personal times. She has had to comfort many a stressed out, overworked, underslept uni student-slash-usher in her time here!
What will your new role entail?
I will be taking over private hires, the weekly scheduling and liaising with organisers and distributors of some of our most beloved annual events. I will also help direct our social media and marketing, while also dealing with the daily toil of projection. So many drives! So many envelopes and parcels!
What are you most looking forward to about the role?
I think I am most interested in the way it encourages audiences to interact with film beyond it being some kind of disposable entertainment. Some mainstream venues are so focused on the immediate dollar that more interesting programming just slips through the cracks. Academy is unique as it gives the opportunity to be far more curated with its programming, to give some underseen arthouse gems a chance to breathe and find their audience.
I am excited about continuing our successful themed film retrospectives such as Persona Non Grata (inspired by the programming from the BFI Southbank), and seeing how we can continue to grow them. My favourite movie experiences are ones when I see something that sits with me for days on end, and which starts a conversation with others.
With these festivals, I want to show cinema that is a bit different, and to encourage engagement that goes beyond a single screening. The goal is to cultivate a film culture and community that can feel lacking in Auckland. I am delighted, however, to witness this already happening with our bustling Quiz Nights and in the familiar crowds that frequent our obscure classic screenings. I hope to continue Lizzy's work in making Academy the main home for Auckland's cinephiles.