This month sees a wealth of releases for the small screen. From this year's Oscar nominees to potential award winners of 2018, there's a towering heap of good films available in November for whatever movie provider you're tethered to.
---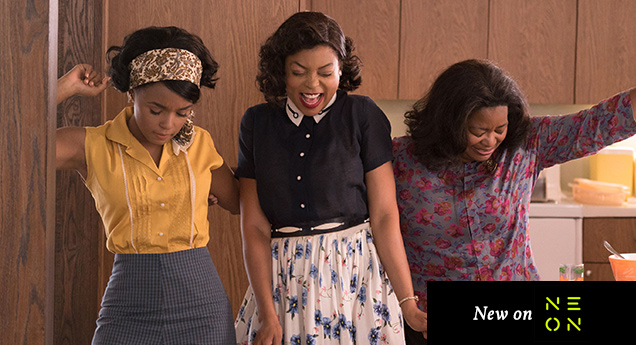 New to NEON
This Oscar-nominated true story recounts how three black American women served as the brains behind several key 1960s NASA missions. "Looking for an entertaining film starring women of colour dominating an intellectual field? Then skip this review and watch Hidden Figures right bloody now." -Liam Maguren, FLICKS (full review)
Writer-director Kenneth Lonergan and lead Casey Affleck both scored Oscars for this deep drama about solitude and remorse. "Ordinary, unshowy and, underneath, red raw with real feelings." -Matt Glasby, FLICKS (full review)
Disney's live-action update of the 1977 family film about a boy lost in the woods and raised by his secret best friend – a big green dragon. "Respects the intelligence of its audience while still offering up lump-in-the-throat emotional beats," -Steve Newall, FLICKS (full review)
M. Night Shyamalan thriller about three young women kidnapped by a man with dissociative identity disorder, played by 23 James McAvoys. "Too weird and entertainingly trashy to write off." -Aaron Yap, FLICKS (full review)
Michael Fassbender and Marion Cotillard re-team with their Macbeth director for this film adaptation of Ubisoft's colossal videogame franchise. "At least the panning shots look nice." -Liam Maguren, FLICKS (full review)
Academy Award winner Natalie Portman is Jacqueline Bouvier Kennedy in this dramatic portrait of the First Lady. "A fascinating, high energy, character study and well worth your time if you don't mind the emotional cost." -Leonie Hayden, FLICKS (full review)
The call-girl series – a spinoff of Steven Soderbergh's film – has a new season, one that takes an unprecedented narrative shift with two concurrent storylines separate from one another.
Watch it on NEON | Binge season one on NEON | Read Dominic Corry's chat with the directors of season two
Superhero series inspired by the characters from Marvel's X-Men comics. And no, this isn't the series that bombed hard on IMAX screens.
New series of the crime thriller series where con artists becomes embedded in a risky relationship with a killer.
Watch it on NEON | Binge season one on NEON
With the seventh season available, you can binge the unapologetically R-rated comedy drama series.
Watch it on NEON | S1 | S2 | S3 | S4 | S5 | S6
The other other Sherlock series with Jonny Lee Miller and Lucy Liu.
Watch it on NEON | S1 | S2 | S3
---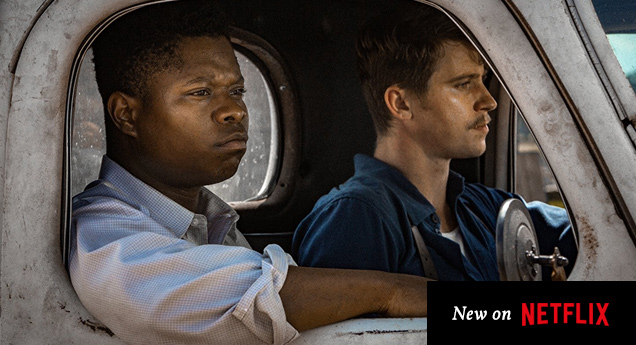 New to Netflix
Filmmaker Dee Rees adapts Hillary Gordon's novel about racial discord after WWII. "Rees's magic touch as a filmmaker … is powered by her ability to break her characters open one by one and reveal their souls." -VULTURE
A deep-dive look into what happened when Jim Carrey went full Andy Kaufman on the set of Man on the Moon. "An original, unexpectedly affecting tribute to two distinctive comic performers." -HOLLYWOOD REPORTER
The DCEU film that came after Man of Steel but before Suicide Squad and ties into Justice League.
The one where Leonardo DiCaprio won an Oscar for being mauled by a bear and sleeping in a horse. "As an exercise in pure cinematic style, The Revenant is almost unprecedented," -Dominic Corry, FLICKS (full review)
This Netflix original, termed 'a Brazilian western', follows a feared killer living in the 1940s countryside.
Jennifer Lawrence scored an Oscar in this mental illness romantic comedy from David O Russell, co-starring Bradley Cooper, Robert De Niro and Jacki Weaver. "Has signature wit, top-tier performances and a peculiar charm," -Liam Maguren, FLICKS (full review)
Dakota Johnson and Rebel Wilson are two pals trying to figure out the best way to be single in a city that never sleeps (but often sleeps around). "Nothing here will blow you away—think of this one as taking baby steps away from what's formulaic." -TIME OUT NEW YORK
A reporter goes undercover and snoops on a playboy prince only to discover love.
Oscar-winning family-friendly animated film about dancing penguins from the director of Mad Max: Fury Road. "Not only the year's best animated movie, it's one of the year's best movies, period." -NEW YORK POST
Chronicles the inspiring, true-life story of Chris Gardner (Will Smith) who is left to fend for himself and his son (Jaden Smith, before he grew up and started rapping about Batman). "Smith brings it. He's the real deal." -ROLLING STONE
Christopher Nolan's science fiction thriller that became so popular, it turned dreams into memes. "Pretty damn-near perfect," -Steve Newall, FLICKS (full review)
---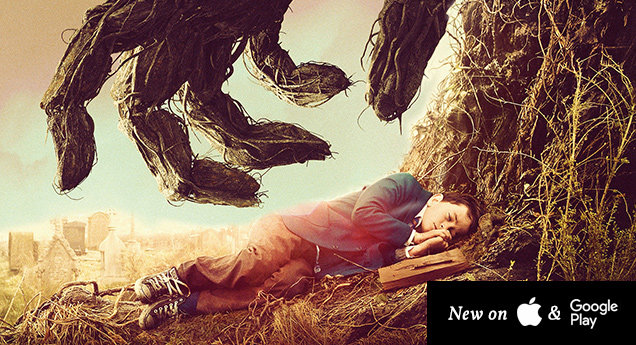 New to Everything Else
The director of The Impossible adapts the award-winning children's fantasy novel about a bullied boy with an ill mother whose problems are put into order by a giant tree monster. "A cinematic masterwork in visualised empathy." -Liam Maguren, FLICKS (full review)
A deceased man returns to his home as a spirit and tries to reconnect with his former lover (Rooney Mara) in this cosmic drama from David Lowery (Pete's Dragon). "Lovely, mysterious, and cosmic." -TIME OUT NEW YORK
After a spell in prison, Mary sets out to prove she can't get a date for her friend's wedding in this Irish comedy. "Full, resonant, rounded and exclusively female main characters keenly coalesce harsh comedy with fervent drama." -Maria Walls, FLICKS (full review)
The film that completes the Caesar trilogy. "It's a fantastic finish to a brainy trilogy that favours moral dilemmas over explosions, but finds room for a few of those too." -Tony Stamp, FLICKS (full review)
The body-swapping fantasy drama phenomenon that took over Spirited Away to become the biggest anime ever in the worldwide box office. "Mightily impressive and immensely satisfying to watch." -Liam Maguren, FLICKS (full review)
Gael García Bernal plays a real-life Nobel Prize-winning Chilean poet who becomes the target of a witch hunt in his own country for joining the Communist Party. "Singularly winning mixture of irony, semi-parody and powerfully moving drama," -FILMINK
Oscar nominee Rooney Mara (Carol) tracks down the man (Ben Mendelsohn, Rogue One: A Star Wars Story) who sexually abused her as a teen. "A confronting, compelling drama fuelled by the lack of easy answers." -SYDNEY MORNING HERALD
A sniper keeps a US soldier pinned behind a wall in this one-location war thriller from Doug Liman (Edge of Tomorrow), co-starring Aaron Taylor-Johnson and John Cena. "A relentlessly taut thriller, a cautionary tale on the folly of starting wars you can't finish." -TOTAL FILM
A teenager who's lived a sheltered life because she's allergic to everything falls for the boy next door. "While the young-love melodrama isn't about to entice older viewers, the target audience will swoon." -HOLLYWOOD REPORTER
Emma Watson lands a position at a giant tech firm run by a Steve Jobs-like Tom Hanks, but soon suspects something sinister underlying the company's motives. "A nightmare vision of what digital culture is turning all of us into, with all of our help." -VARIETY
Charlize Theron leads this spy action flick from the co-director of John Wick. "I can guarantee you at least one moment of ass-kicking amazement that will make the whole film feel like it was worth seeing." -Liam Maguren, FLICKS (full review)
Channing Tatum, Adam Driver, Riley Keough and Daniel Craig star in this NASCAR heist comedy from Oscar-winning director Steven Soderberg. "Ain't deep, but it sure is fun." -Adam Fresco, FLICKS (full review)
Cara Delevingne (Suicide Squad) and Dane DeHaan (Chronicle) lead this galactic sci-fi adventure from Luc Besson (The Fifth Element). "An expansive, expensive adventure whose creativity outweighs its more uneven elements." -VARIETY
Idris Elba is The Gunslinger set to take down The Man in Black (Matthew McConaughey) in this adaptation of the Stephen King novel. "A hugely missed opportunity." -Steve Newall, FLICKS (full review)
Diane Keaton plays a woman who helps a nature-lover (Brendan Gleeson) fight to keep his home when developers intend to destroy it. "The end result does enough to pass muster." -Joel Hopkins, STUFF.CO.NZ
Ballet epic co-directed by French dancer/choreographer Angelin Preljocaj, starring Anastasia Shevtsova and Juliette Binoche. "Whereas dance is beautifully expressed, we don't quite get to the heart of what drives this young woman," -Francesca Rudkin, NZ HERALD
A decade after the release of An Inconvenient Truth, Al Gore is back in this follow-up documentary. "My fervent hope is that you will go and see it before you pick a side." -Graeme Tuckett, STUFF.CO.NZ
Ryan Reynolds is the bodyguard to Samuel L Jackson's hitman in this buddy action comedy. "Engaging throughout, even when it's dropping the ball." -Daniel Rutledge, FLICKS (full review)
Chris Evans plays the uncle of a gifted child he's been left to raise. "Not your run-of-the-mill melodrama. More like an exceptional melodrama." -SYDNEY MORNING HERALD
Jada Pinkett Smith, Queen Latifah, Regina Hall and Tiffany Haddish star in this summer holiday comedy. "The funniest, filthiest and one of the most likeable films of 2017." -Graeme Tuckett, STUFF.CO.NZ
A girls boarding school takes in an injured, scheming, Civil War defector in this Cannes Best Director-winning period drama from Sofia Coppola. Stars Colin Farrell, Nicole Kidman, Kirsten Dunst and Elle Fanning. "Engaging and dryly funny, with ironic bite courtesy of old-fashioned worldviews." -Tony Stamp, FLICKS (full review)
Animalistic horror from French filmmaker Julia Ducournau, following a teen vegetarian who develops a carnivorous nature at veterinary school. "It's viscous, and vicious, a twisted, oddly poignant collision of midnight-movie yucks and coming-of-age turmoil." -Aaron Yap, FLICKS (full review)
The movie that may have gotten Colin Trevorrow kicked off the Star Wars set.