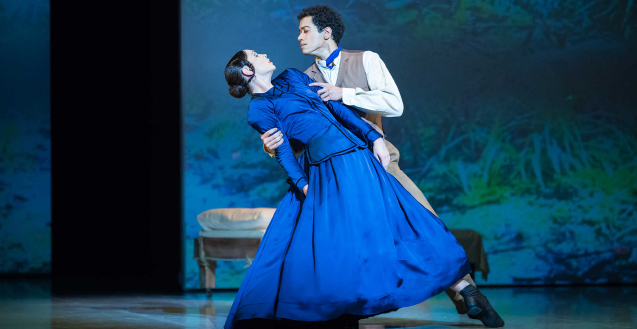 The Heart Dances director on documenting fraught ballet adaptation of The Piano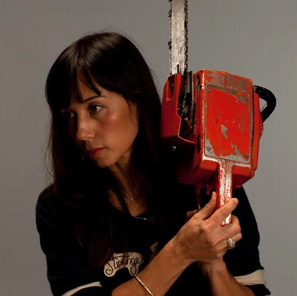 ---
On International Women's Day (Friday 8th March), Sarah Voon had the pleasure of chatting to Rebecca Tansley about the beautiful and thoroughly engaging documentary film The Heart Dances she directed last year.
The story is centred on the complexities of executing a ballet adaption of a beloved New Zealand film—in New Zealand, with English as a second language, as faced by Czech brothers Jiří and Otto Bubeníček. Filming the process of bringing Jane Campion's The Piano to life as a two-act ballet with the Royal New Zealand Ballet Company, following a successful 2015 run in Germany with the brothers' shorter version of it, Tansley showcases some excellent observations about creative expression and cultural appropriation.
This interview is edited for length and clarity.
---
FLICKS: Hi Rebecca, Can I just say I was blown away by your doco, so beautifully shot and cut together.
REBECCA TANSLEY: I'm glad you enjoyed it! Of course, as a Costume Designer you must have had an interest in what goes on behind the scenes of such a production from that point of view.
The costume construction and fitting scenes certainly were fascinating for me—it differs from film and drama in that there are so many other factors involved in making costumes that can move with dancers. I wondered how much input the brothers Jiří (Choreographer), and Otto (Set, videos, lighting and music) had into the costuming process?
The Ballet was originally created for a German Ballet company, Ballett Dortmund, as a short ballet, and a well known French Costume Designer (Elsa Pavanel) designed the costumes. As they had bought the rights to the ballet, they inherited the original costumes and so when you see all those racks of costumes, many come from the original show.
The Royal NZ Ballet were performing it so often and across multiple casts that it made it necessary for the RNZB costume team to reproduce those costumes exactly across all the different sizes for their dancers. This did become an issue in terms of the Māori costumes because what had been done there was quite inappropriate.
So did they have to have completely new designs for the Māori characters?
It was a little bit of a mix in the end, they stripped a lot of the inappropriate stuff out, and created some new items. It really shows you how costume alone can be quite a political thing.
Well yes, appropriation is a topical subject right now, and one that is covered extensively in your film. The brothers seemed initially very defensive about their vision being detracted from or changed in any way.
I don't think they were prepared or necessarily that well briefed in terms of what may come out of the process of working with a Māori advisor. They really had no experience in working in the way that to we as New Zealanders has become second nature. We tend to have dialogue and collaboration around cultural concerns and I don't think, coming from Europe, they had any experience of that process.
So it was kind of like a first encounter for them and despite having the best intentions they were a little bit at sea, and I really felt for them. As creative people we can understand that they were quite protective of their work and so it was interesting and difficult to watch it unfold, and I had to fight my own urge to get involved.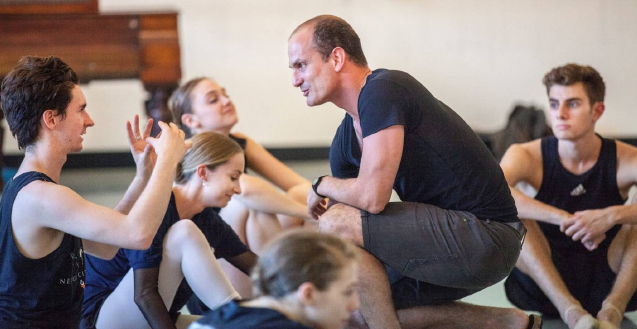 Coming to it as a woman, did you find it difficult at any point dealing with the brothers, who seemed to have a very intense European sensibility, sometimes coming off as a little arrogant even.
Actually I didn't have any difficulty dealing with them, in fact, I found it very interesting these men were creating a ballet that is based on a very strong woman's story, and Jiří, in particular, being extremely emotionally involved in the Ada character. For me documentary is all about the relationships that you build with your subjects—obviously, you need access, and also you need to build trust for them to really open up and talk to you.
It's such a privilege, gaining this access, and you have to respect that. I needed to ensure they always felt safe especially when they are telling you passionate or emotionally charged things and I had to be mindful not to let things others had said accidentally slip. It doesn't matter how good the camera work is, without that trust you don't get the material that gives it the emotional depth.

Sign up for Flicks updates
One of the things I admired was there wasn't much, if any, of the repetition of footage that dogs so many documentaries these days, you must have shot a lot of footage! Also, it dawned on me watching your film and the enthralling build up to opening night, that I really wish I'd seen the ballet now. Your film has enhanced the show.
A lot of people have said that, including those who have a strong attachment to the amazing film that is The Piano, and were wary about going to the ballet and perhaps spoiling that. People who have seen the film, but perhaps didn't make it to the show do now wish they had.
I thought Abigail's performance as Ada was exceptional, she was magnetic in front of the camera.
Yes and it was quite special, given that she's retired now—that we have her performance recorded on film.

I heard that a lot of your key crew were women, can you tell me a little about them and the dynamic on set.
Ok, so there's myself and Robin Laing the Producer, she's very experienced, then Nicola Olsen an incredibly capable and experienced Production Manager, Laetitia Belen who handled the 2nd camera/Gimbal work [the moving camera in the studio that captured the dance rehearsals so beautifully].
When I talked to Simon Raby [Director of Photography] with whom I'd worked enjoyably with before, we said we wanted to employ a lot of female crew. He had worked with Laetitia on Mortal Engines, and also bought in the focus puller Nicky Winer, and camerawoman Jess Charlton who shot on Simon's camera and worked when Simon wasn't available and we had a female sound operator in Jessie McNamara.
So I think we roughly had a 50/50 ratio and the dynamic was great. My philosophy is I always want the atmosphere to be enjoyable and everyone to have a good time and get something out of it, which I know sounds naff, but if everyone's having a shit time it shows. I think if you create a good team environment, regardless of who's on your crew, it will be a better end result.
I can testify to that! Did you have a detailed treatment going in or perhaps a vision for the final film and the soundtrack or did it develop organically throughout?
Funnily enough, I did have quite a strong vision for the film, because I went back afterwards and had a look at the original treatment I wrote for the Film Commission, it was actually pretty close. I had some really strong ideas about how I wanted to shoot it, right down to incorporating the Aldous Harding and Bic Runga tracks—I always knew what I wanted to do with those.
I also knew that with editing people moving to music I would need to shoot with two cameras. I would never have enough to work with, with just the one. I also needed heaps of movement within the camera work (hence the gimbal camera mount) because it was a dance film—I had worked it out in my head which is not to say I ignored possibilities when they came along…
Yes, I noticed early on the tension that was developing between Jiří, Otto and Moss Te Ururangi Patterson (the Māori Advisor bought in by the RNZB), was this something you had an inkling would develop into a such a strong storyline?
I have to say I had a hunch that the process would be, well… interesting. I went to meet Otto and Jiří in Europe to talk with them and get their permission to make the documentary. I knew that for anybody in their situation coming from Europe and not having worked in NZ before, this would be a big dramatic journey for them.
And what was really interesting was that they kind of ended up in different places because you see at the end of the film that Jiří realises that it's not ok to dress people up without advice on what is culturally sensitive, but Otto was maybe a little more defensive about what he got to show on the stage.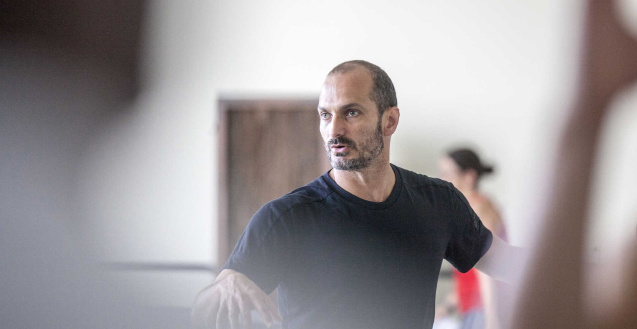 Yeah, I did notice Otto was kinda the one kicking rocks on the beach at the end…
What I would try to remind people of is that growing up in the Czech Republic while it was still Communist, there was a massive amount of repression of what artists were and weren't allowed to do. As New Zealanders it's very hard for us to understand what that is like—artistic censorship in an already tough environment.
Everything seemed to come to a head two thirds of the way through, when Moss said he was ready to walk away due to the escalating issues with non-Māori playing Māori and just how that was going to be addressed, but then he seemed to change his mind by the end of the day and remained on board. Was it Patricia Barker (RNZB Artistic Director) that smoothed the waters, or was there more to that than was captured on film?
There was definitely more to it than we filmed, unfortunately, we couldn't be there every single day for six weeks. I do know there were things like emails going on that are not exactly dynamic from a film point of view. That strong turnaround, though, did happen on the same day—Moss had voiced his concerns to Patricia that morning, as had Jiří and Otto when we filmed them talking in the corridor. As Moss had been coming and going between Auckland and Wellington, it had been impossible to predict when things would happen.
In the end, though, Patricia and the RNZB had given firm reassurance about respectful management regarding the Māori content and said: this is what we're going to do—they took the costumes away from representing literal people, and at Moss' guidance, more symbolic of Māori concepts and tikanga.
Did you film solidly for six weeks or did you have little breaks in between?
Yeah, there was probably about 28-30 days of shooting in Wellington, including a few days in Prague and Auckland. It was really hard to plan, with the only schedule we had was the basic  knowledge the RNZB would be rehearsing mornings for an hour and a half from about 9.00am, with another session from 11.00am. I'd only get a day's notice about which parts they would be rehearsing, and sometimes that would change, so we had a big logistical planning challenge there.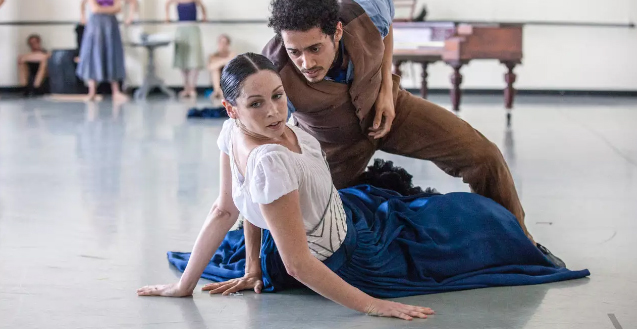 You did a fantastic job of shooting the rehearsals in those quite sterile rehearsal rooms, that could have come across as being not that filmic and I think the editing and the grade were beautifully managed, did you spend a lot of time in the edit suite?
Probably [D.O.P.] Simon Raby's worst nightmare were the studio's fluorescent lights throughout, which we couldn't turn off—all the footage was hideously yellow, so we spent a lot of time at Park Road Post with [colourist] Jon Newell trying to suck the yellow out of it without making everyone look ill.
We cut it pretty quickly, because the final performance, the premiere, was on the 23rd of February. We started editing on the 26th Feb and basically finished the film in May. It was pretty stressful deciding what to use, we had so much material, reams and reams by virtue of shooting with two cameras, because of course you never knew when the moments would happen we would need to capture.
I loved the all little flashes you captured that show the bittersweet nature of the audition/casting process. There's one shot of a little girl with a "showtime smile" that breaks my heart with its knife edge depiction of the pressure felt to always be performance perfect. Did anyone ever object to your crew's presence?
Some of the audition shots with all those wee girls were very powerful because you could just feel their collective hopes and dreams. At one point Laetitia [camera/gimbal operator] wasn't available and we had a different gimbal operator—he got a little bit in the face of one of the dancers, and that was the closest we got to someone not going with the filming.
Mostly the dancers were used to performing so they were at ease in front of the camera. We kinda rocked up and started filming on day one for a few days, which was strange because I'd never actually met and talked to them. Usually, I prefer to know someone and form a relationship before I sit them in front of the camera and start interviewing them.
Perhaps this added to the enigma of the dancers, they feel a little bit otherworldly at times.
Yes, I definitely think they are. I have just so much respect for the dancers, because, talk about physical athletes! They just work so hard and for such long stretches. They made me feel like such a slouch.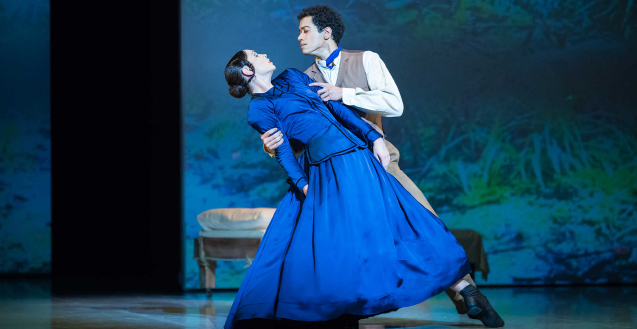 So knowing all that you knew about the difficulties overcome in getting to the premiere of the ballet The Piano, how was it actually watching the performance in its entirety for the first time on stage?
Well, funnily enough, I was sitting out the back next to the stage manager who can see the stage with a little mounted camera just off the circle at the St. James. It was a fuzzy little black and white, standard definition image—and you can barely make out the figures of the dancers on stage, plus I was busy calling out camera directions really quietly via a walkie talkie to the 3 camera operators…
So you first saw it in the edit suite!?
Well, I had seen a dress rehearsal, but it was pretty intense filming that first night. Myself and the Editor (Thomas Gleeson) did go and watch a later performance in Auckland, to familiarise ourselves with the completed show.
Do you have a favourite part of making a documentary?
Probably the editing. Because with documentary you don't have a script, even though you do have a treatment and an intention, what you actually end up filming might be completely different than what you imagined, and when you get to the edit suite you start from the beginning with what you have.
Finding the story and the structure is really stressful because if you are on deadline and don't know what you're doing for the first three to four weeks, it's incredibly scary—and then suddenly, something falls into place and you go "YES, this is what we'll do". I love that, I really love that.