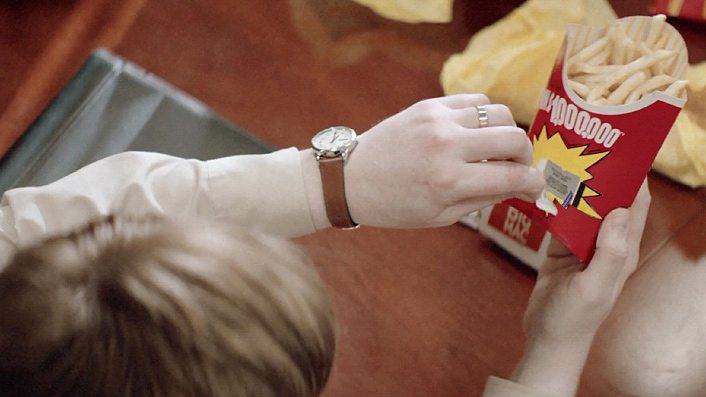 A new docu-series on massive McDonald's Monopoly fraud? We're lovin' it!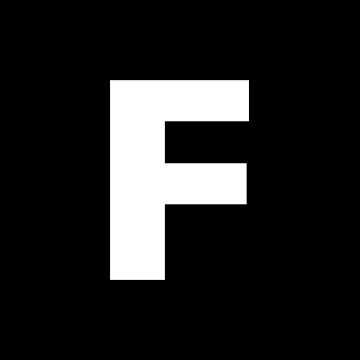 ---
NEON's latest docu-series McMillions details a hard-to-believeMcDonald's Monopoly game scam. Told by "prizewinners" and FBI agents involved with the decade-long case, the six-part HBO-produced series goes into fascinating detail about the long-running, super-sized fraud that conned a massive fast-food promotion out of millions of dollars.
With the first episode available to stream on NEON from February 4, and new episodes weekly after that, this is sure to whet your viewing appetite.

I've never gotten into the pokies thankfully, but in recent years McDonald's Monopoly promotions may have replicated the experience somewhat—a colourful animated app interface, will-I-win adrenaline, and even a rare win (of a cheeseburger, oh wow, can you believe it?). Did it ever make me buy more McDonald's? I'd love to say "no", but there's a reason why they run this promo in 20-odd countries, from Poland to Portugal. As new NEON series McMillions explains, in the US the fast food company sees sales go up by as much as 40% during the Monopoly game period, with customers chasing instant wins and collecting game pieces to enter draws for various prizes.
Here in Aotearoa, the last time the Monopoly promo ran in 2019, over $82 million in prizes were up for grabs. Sure, most of them likely came from instant wins of burgers, soft drinks, even fruit bags, but there were 75 other non-Maccas instant win prizes (the strangest to me being a "free hobby session" or maybe a Bluetooth thermometer), and by collecting sets of tickets, the biggest prizes could be won—a $30,000 year-long car rental or a $25,000 Suzuki Swift.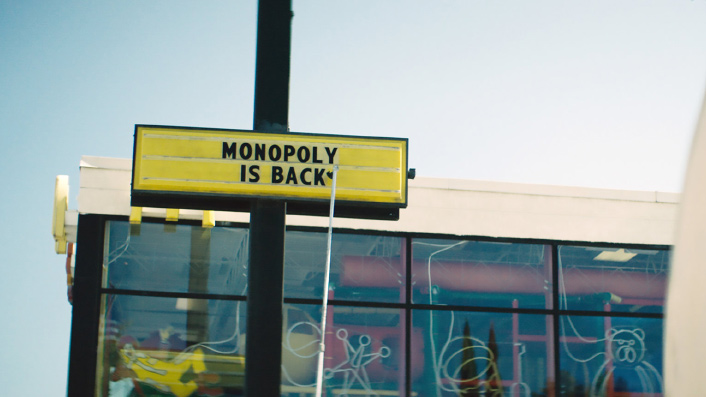 That's chump change compared to the United States, where it was possible to peel open a winning physical game ticket, take it into a McDonald's location, and be an instant winner of one million dollars as well as various other cash amounts and an assortment of jet-skis and the like. For years, piles of money were given away annually, with the winners interviewed in the news and sharing their tales of good fortune. The crazy question posed by McMillions—were any of them real? Millions of dollars in illegal winnings turns out to have been siphoned out of the Monopoly promotion in a crazy story told across the six episodes of this documentary series.
Sign up for Flicks updates
As the opening minutes of McMillions detail, the fraud first came to the attention of authorities in 2001. A Florida FBI agent had received an anonymous tipoff that the game was rigged, and that some of the winners knew one another—a statistically improbable event. From this humblest of investigative crumbs, the Jacksonville FBI team began to assess the promotion (McMillions hints that a decent number of McDonald's purchases were made to better understand how it worked). Once they'd tugged on the thread for a while to see where it might lead, then came the dilemma of how to approach McDonald's without tipping the perpetrators off, and some audacious schemes to uncover the truth.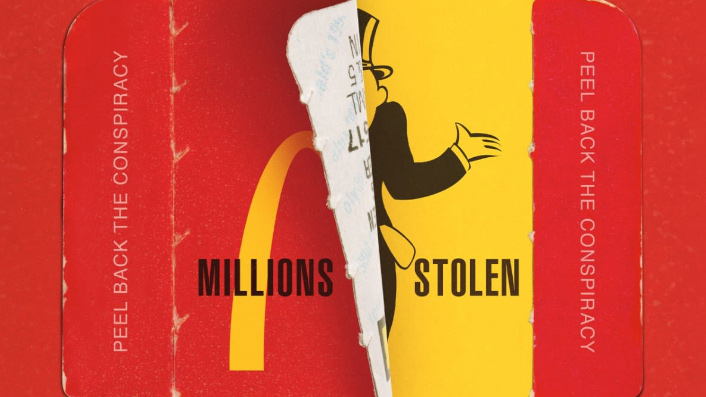 What may have seemed at the outset more like the right amount of subject matter for a film, as opposed to nearly six hours of series, has justified its running time over the three episodes I've seen so far. The first focuses mainly on the genesis of the investigation and a highly entertaining ploy by FBI agents to go undercover posing as corporate videographers interviewing suspect prizewinners (McMillions, and by extension its audience, blessed by being able to include this actual interview footage).
Episode two commences with an act of surprising—and to viewers, immediately suspect—generosity before focusing on one of the first individuals suspected of orchestrating proceedings and exploring organised crime connections. Showing just how intensive the series' own investigations were, McMillions goes on to paint a picture of the human cost for those swept up in the scam—among them, people who'd knowingly cashed in rigged game pieces, but who are potentially the biggest victims of the entire criminal enterprise.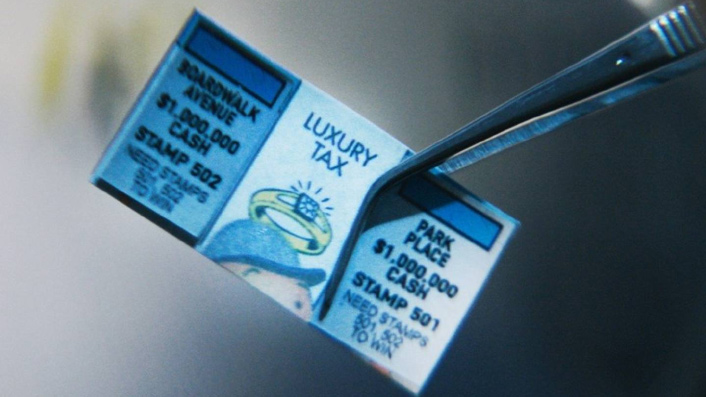 Through it all, a fascinating cast of characters emerges in firsthand accounts. On the FBI side, there's the irrepressibly high-energy agent Doug Matthews—easily bored by the usual FBI routine, desperate for an exciting case and prone to talking a-mile-a-minute. No prizes, fraudulent or otherwise, for guessing who suggests going undercover as a video production company and insisting on posing as the director. The wife of a mobster, who's one of the Mafia's Five Families, offers ever-watchable insight into his Sopranos-like lifestyle (as does his brother, who seems to love dining out on his sibling's notoriety). More sobering is Gloria Brown, who details the pain caused by getting mixed up in this scam as a fake prizewinner, an example of how the Mob always twists things to their advantage.
As the scarcely believable scale of this scam begins to come into view, McMillions has long since become compelling viewing. With its how-dunnit element continuing to encourage viewer speculation as to how game pieces end up in the wrong hands, the series' engrossing investigative mystery, and its fascinating human dimension, you're bound to join us in wanting the next episode to arrive as quickly as your favourite meal combo.