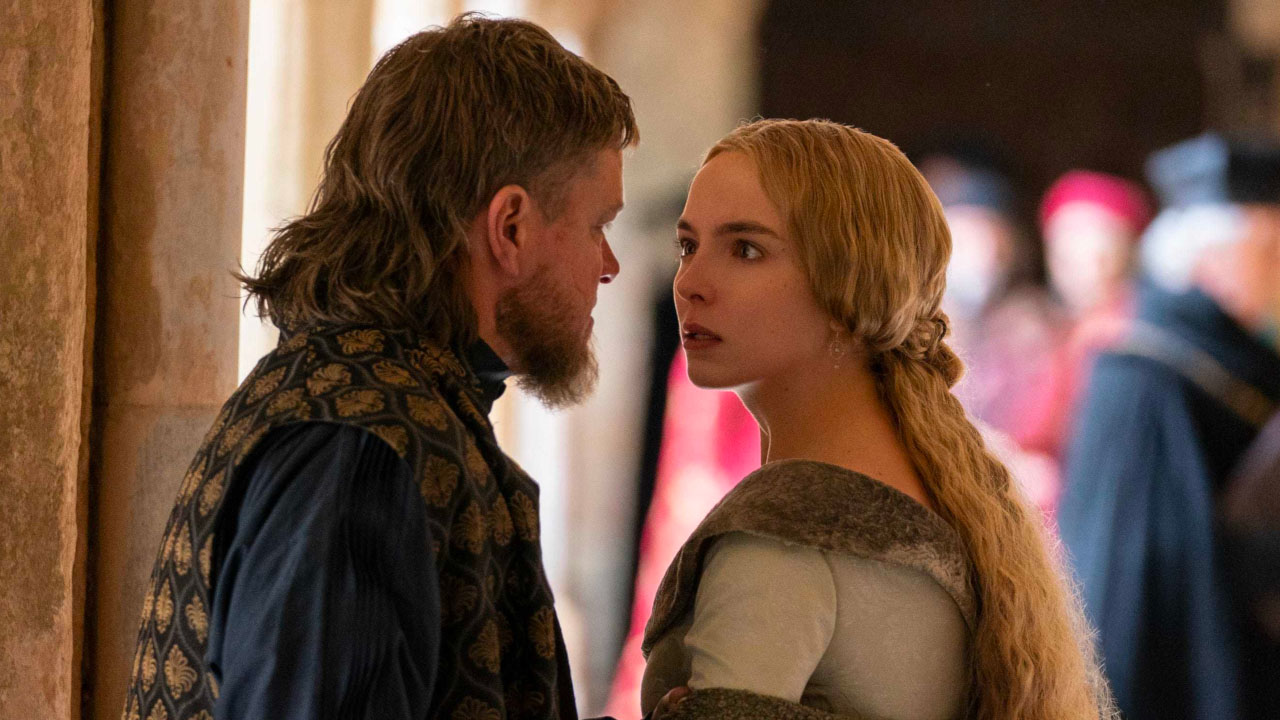 Ignore Ridley Scott blaming poor box office on millennials, The Last Duel is a real artistic success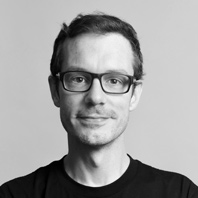 ---

Ridley Scott's response to the poor box office of period piece The Last Duel – streaming on Neon – may have generated more headlines than the film itself. But, as Tony Stamp argues, if you appreciate tough, challenging cinema, you should absolutely give it a watch. 
CW: references sexual assault and rape.
Sir Ridley Scott's twenty-sixth movie has made it through several press cycles already. Critical buzz hailed it as one of his best late-period efforts, but the box office was dismal, getting around US$5 million on its opening weekend from a hefty US$100 mil budget. A backlash against the octogenarian director began when he blamed its poor performance on 'millennials', leading internet users to make the fair point that perhaps people weren't keen to flock to theatres for something about sexual assault.
Things get slightly tricky here. When Andi Zeisler voiced this opinion in a ludicrously overblown [since deleted] tweet, she called it a 'rape Rashomon', drawing a comparison to the 1950 Akira Kurosawa film which pioneered The Last Duel's framing device – showing the same events from different perspectives. She also unwittingly revealed that she hasn't actually seen the earlier film—'rape Rashomon' is in fact, just Rashomon.
Which raises the question—if Kurosawa's film is hailed as an all-time classic, then assessments of quality aside, what's changed? Obviously social mores have. People are also exposed to an increasing amount of bad news every day, including an ongoing pandemic, and maybe just want the escapism offered by the theme-park movies Scorsese has railed against. But that's not really a healthy state of affairs, is it? Adults deserve thorny, complex movies, and surely deserve to see them on a big screen.
Sign up for Flicks updates
The fact remains that The Last Duel has sequences that are tough to sit through—as they absolutely should be. It's the extremely rare case of a big budget movie which challenges its audience, not just asking questions but uncomfortable questions, without easy solutions. The things it's accused of exploiting are the things it's interrogating. And those things need to be examined, even in 2021.
I think the other reason people may have stayed away is the team involved. Ridley Scott is cinema's premiere grump, and continues to offend on the film's press tour, calling people who didn't get it "idiots" and literally telling an interviewer "go fuck yourself":
Thank you, Sir Ridley, for the ultimate answer to any and all people measuring "realism" and "historical accuracy" in period films.

That's one for the books. pic.twitter.com/35JLcGsa0g

— Ilya Glazkov (@IlGlaz) December 3, 2021
It's maybe worth pointing out that he's right to be annoyed on that first one—the film is explicit to a fault about which character's perspective we should align with…
The biggest red flag though might have been the names Ben Affleck and Matt Damon, who would seem ill-equipped to write a script about female trauma. The fact that they also star in it looking ridiculous in era-appropriate hair was clearly not a drawcard for many. As it turns out though, they both turn in great, pointedly self-effacing performances as two thirds of the movie's cruel, idiotic men.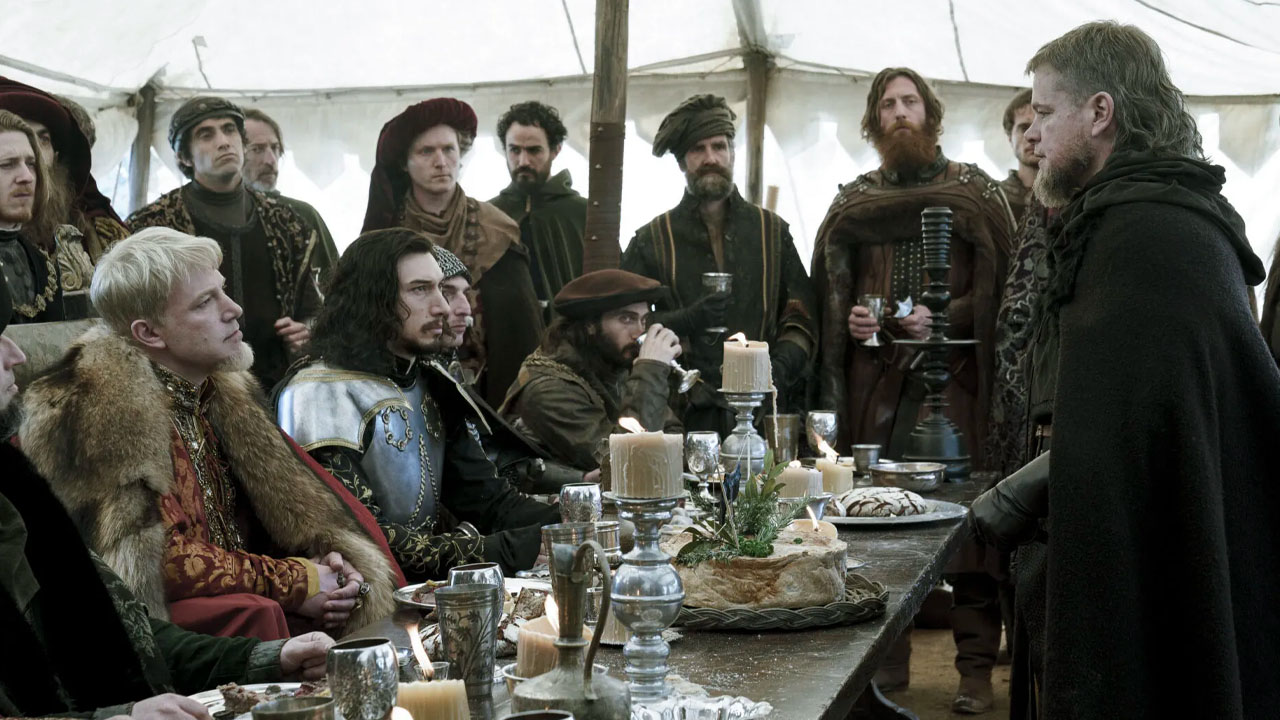 Left out of the discussion somewhat was co-writer Nicole Holofcener, writer-director of great grownup movies like Enough Said, Can You Ever Forgive Me? and Friends With Money. She might have seemed like an unlikely choice for stern historical fare like this, but The Last Duel is perceptive and nuanced when it comes to its female viewpoint, and to state the incredibly obvious, that's probably down to her.
The film's two leads are actually Jodie Comer and Adam Driver, essentially playing hero and villain. Driver is remarkable as a slimy medieval fuckboi, preening and self-serving. The film's darkest irony is that he's a gross creep and a rapist even when we're seeing events from his perspective.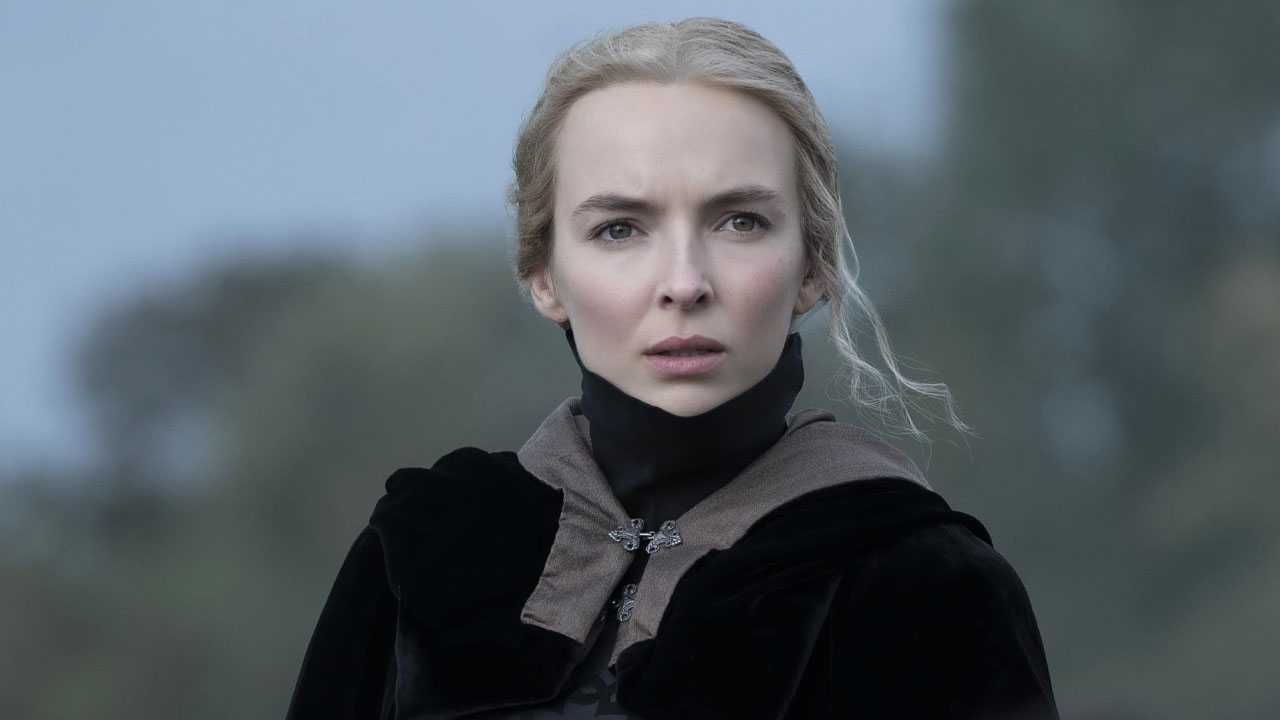 Comer meanwhile has received the bulk of the plaudits, and for good reason. She's incredible, not just in the most gruelling scenes, but in the way she telegraphs suppressed emotion throughout, struggling and stifled in ye olde France. If you've only seen her as Villanelle in Killing Eve, her turn here really is revelatory; she's transformed completely.
The climactic fight between Damon's Jean de Carrouges and Driver's Jacques Le Gris wasn't France's last duel, but it was the last judiciary duel—where the result determined who was right and who was wrong. The barbarism and cruelty of it all is thoroughly underlined—no one does blood and mud like Ridley, but he makes sure we understand how dumb it all is: Comer's Marguerite de Carrouges watching helplessly as these brutes wrestle in the muck to decide her fate (if de Carrouges loses she will burn at the stake).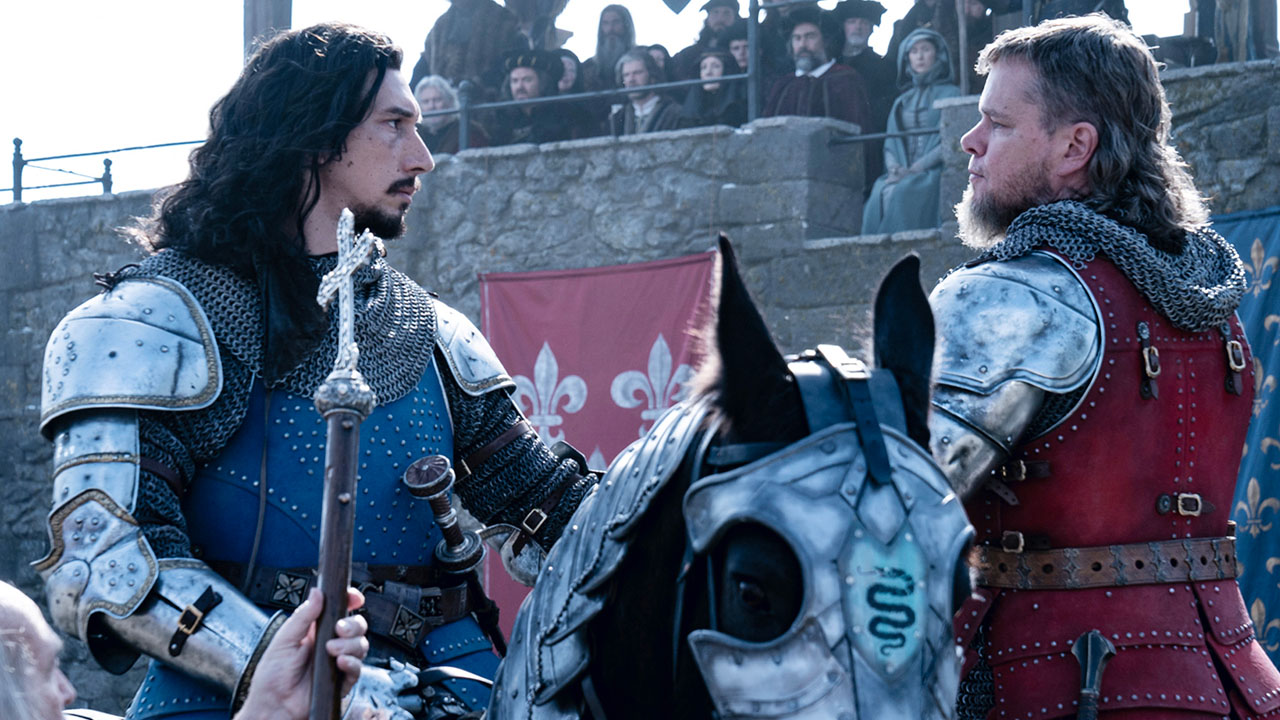 I've read multiple critics label The Last Duel a #metoo story transplanted to medieval France, and with all due respect to those people, that strikes me as a bit facile. The whole point of the film is that this stuff has been happening for centuries. At the same time, it's not claiming things are much better now, popular hashtag notwithstanding.
I've also heard complaints that the differing versions presented aren't distinct enough to warrant seeing them multiple times, and while I empathise with that to a degree, I don't think it's right – there are massive, heartbreaking variations in each scene, and while they might amount to a facial expression, they count. The film's biggest point is how Driver interprets Comer's various reactions and bends them to serve his ego. When she runs from him, it mirrors the way a sex worker ran from him earlier—except then it was playacting. He can't, or won't, see the difference.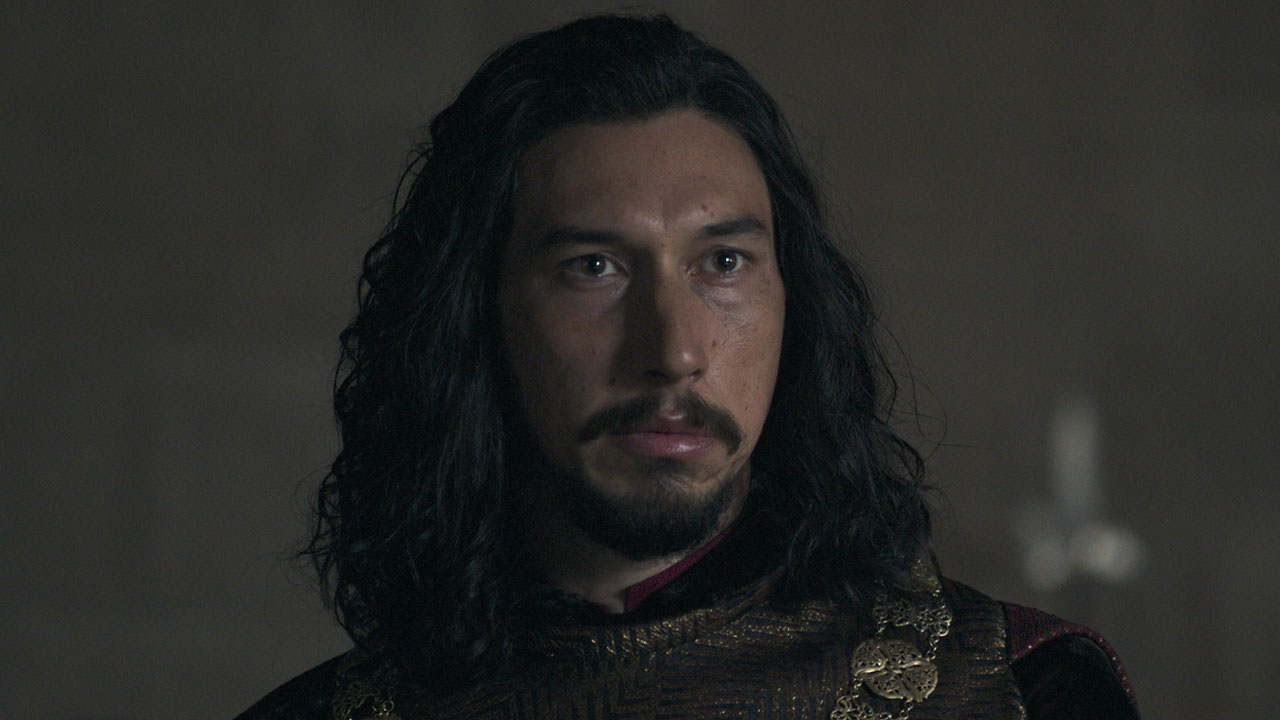 It's these moments that the film is building to, and they hit hard. Le Gris is someone so molded by the patriarchy that there really is no scenario where he doesn't get his way: the truth is irrelevant. This may and should remind you of many powerful people, including at least one former US president, but it's those societal structures—many still in place today—that are under scrutiny. Carefully and surgically we see each and every way Le Gris avoids the truth of what's happening, and also, how he's able to. Encouraged to, even. To make this clear, the story needs to be told the way it is.
All this is by way of saying that if you appreciate tough, challenging cinema, you should absolutely watch The Last Duel. As many have pointed out, adult movies like this simply don't get this much budget anymore, and if nothing else, Ridley Scott can still mount an incredibly handsome production. It isn't a shock that Holofcener made something this empathetic and nuanced —she's done it many times before. Somewhat more surprising is that Scott, Affleck and Damon did such a good job of telling this particular story. Not only were their hearts in the right place, the result is a real success, and definitely worth your appraisal.