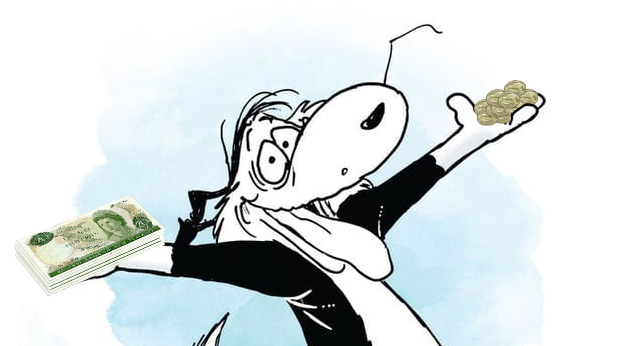 NZ's top films at the box office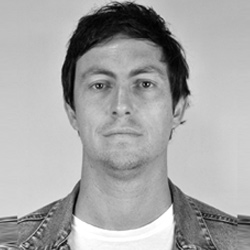 ---
Movies, like all businesses, live or die by the bottom line. Few industries have the twice-weekly public scrutiny as films' performance, however, with their cashflow out in the open for all to see (and in the case of some international releases, sometimes being critiqued despite earning hundreds of millions of dollars in mere days).
As the film industry in Aotearoa goes from strength to strength, aided by cultural cringe having seemingly become a thing of the past, it's common to see contemporary films rise into the upper rungs of box office records.
Or, in the case of Taika Waititi, utterly dominate them. Twice.
The official historical box office leaderboard makes for interesting reading in its own right, but got me wondering about figures adjusted for inflation that would take into account releases going back to Sleeping Dogs.
But you know what? I couldn't bloody find them anywhere, so had to try and figure this out myself. Below you'll see the top 25 films at the NZ box office, presented next to figures adjusted for inflation using the Reserve Bank's inflation calculator. The methodology here is inexact, using the Consumers Price Index (CPI) as a bit of a blunt calculation tool, and not factoring ticket prices relative to other household expenditure – so best not to consider the following as anything other than a rough comparison.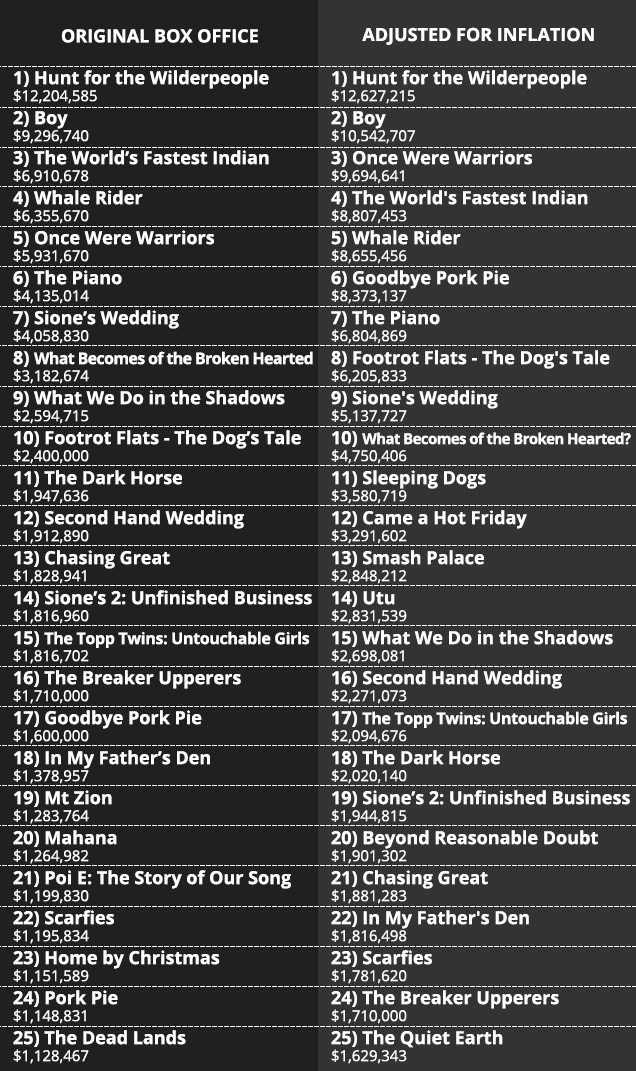 ---
This story is part of our month-long celebration of 40 years of NZ film. Follow all our daily coverage here.