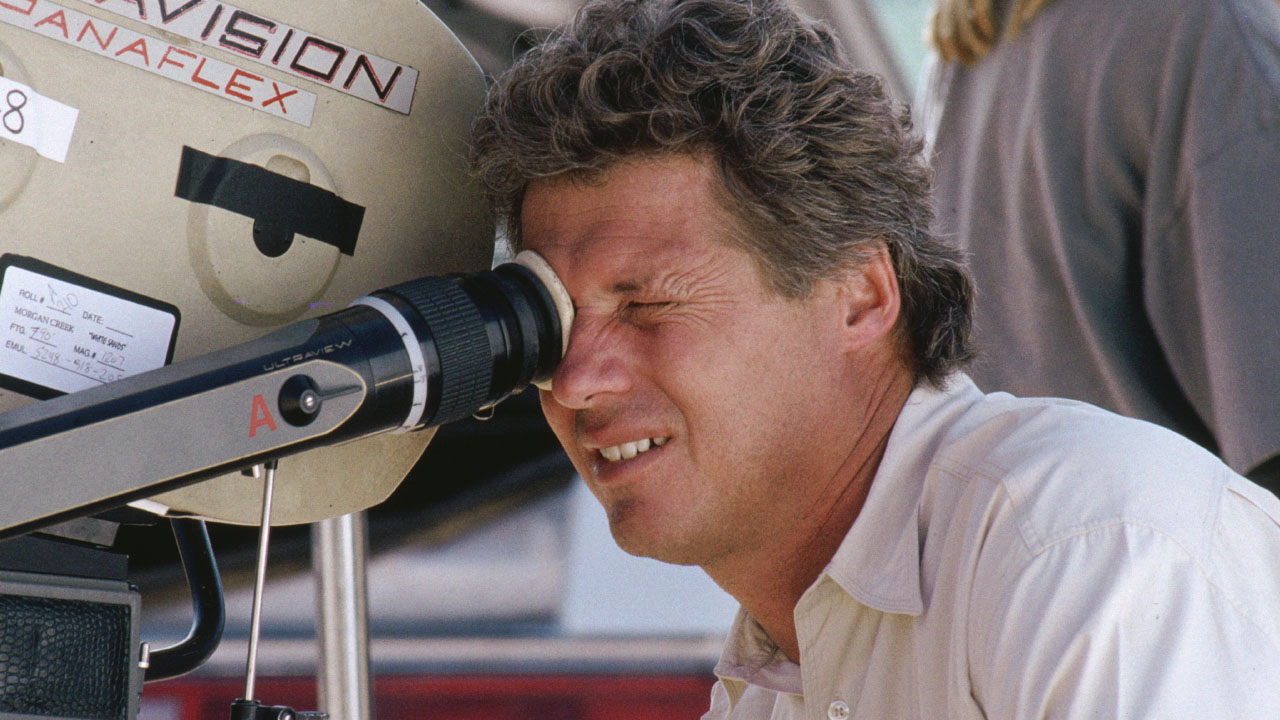 In celebration of Roger Donaldson, director who blazed a path from Aotearoa to Hollywood (and back again)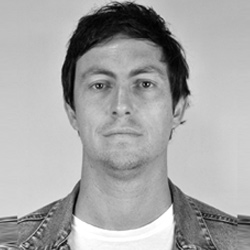 ---

As Smash Palace celebrates its 40th anniversary, and NZ On Screen release a comprehensive Roger Donaldson collection, Steve Newall looks through the wealth of historic content available to watch online now.
Roger Donaldson's Sleeping Dogs has long been regarded as the first contemporary Aotearoa feature film, and as its half-century comes within range of a long lens, it's remarkable how its ethos, style, and subject matter still inform New Zealand filmmaking. That's perhaps even truer of Donaldson's Smash Palace, which celebrates the 40th anniversary of its world premiere this month and reaffirmed Donaldson as a filmmaker whose dramas could challenge an audience while retaining broad appeal.
To mark the four decades since Smash Palace's release, a new NZ On Screen collection traces Donaldson's path from television work, short films and documentaries, through his pioneering and critically acclaimed filmmaking here in Aotearoa, fruitful years in Hollywood, and his victorious return to New Zealand with a record-breaker in more ways than one.
Donaldson's filmmaking career spans over fifty years, and NZ On Screen's collection includes both some of his earliest work, as well as current affairs pieces of the time, making-of footage and reflections on specific projects. The subject of Donaldson's 1971 TV doco Offerings to the God of Speed would prove a recurring figure in Donaldson's filmmaking—like Donaldson himself, a determined individual who had a knack for getting things done himself. Burt Munro's relationship with velocity must have made quite the impression on the filmmaker for Donaldson to have spent more than two years seeing Munro in action on the Bonneville Flats and Invercargill workshop—returning to his story thirty-something years later with The World's Fastest Indian.
Similarly focused on people doing their own thing (even if its subjects may not have had tons in common with the motorsport fraternity) 1972 TV doco Start Again chronicled the dawning of the Age of Aquarius in Aotearoa, following counterculture types dropping out of modern society in favour of communes and getting back to nature. Aotearoa's nature was soon on offer again as the director followed Sir Edmund Hillary in adventure sport mode as the pioneering mountaineer set out to climb Fiordland's still yet-to-be conquered Kaipo Wall. With white water action along the way, and the spectacular Fiordland scenery as a backdrop, The Adventure World of Sir Edmund Hillary – The Kaipo Wall is both an early example of how our landscape would be shown off to the rest of the world, and the sort of content that streaming services would fall over themselves to greenlight in 2022.
Several landmark collaborations between Roger Donaldson and Ian Mune were to follow (including Sleeping Dogs), and are featured in the NZ On Screen collection. 1974's Derek was the very first of them, described by Ian Mune in a backgrounder piece for NZ On Screen as "a series of skits about a loser who falls into all the traps losers fall into". Mune's backgrounder (which also sits alongside other written pieces by fellow Donaldson collaborator Keith Aberdein and Flicks' own Dominic Corry) recalls that Derek "upset the hell out of morals campaigners, but it won a Feltex Award and told everyone we were here". Freshly digitised by Park Road Post, we're now able to have our morals upset in the best possible fidelity.
Another significant Donaldson/Mune partnership was the subsequent drama series Winners & Losers (you might perhaps sense a thematic link to Derek). Adaptations of New Zealand short stories, the series proved a winner all the way from classrooms to Europe, where it became evidence for an appetite in storytelling from our neck of the woods—which would likely have gone some way towards convincing funders to stump up cash for Sleeping Dogs shortly thereafter.
The NZ On Screen collection chronicles the production of Sleeping Dogs in two different documentaries, produced some 27 years apart. 1977's Dream in the Making captures production in full swing, and features fascinating behind-the-scenes footage and interviews. "I went to the Cannes film festival and I saw a lot of movies which I thought were a load of crap—and I thought we could do as good as that in New Zealand" Donaldson memorably declares at one point. "And, with that thought in mind, I came back determined that if I couldn't get a movie off the ground within six months in New Zealand, I'd go elsewhere and try and make one—and within six months we got something going."
That's an origin story for this country's contemporary filmmaking if ever there was one—not to mention the scrambles for finance, controversial politics of the film, access to Air Force Skyhawks, a whopping $5000 fee offered to Jack Nicholson, and assorted other tales that continue to be fleshed out in both Mune's backgrounder and The Making of Sleeping Dogs. This 65-minute doco from 2004 sees Donaldson, Mune, Sam Neill and Geoff Murphy revisit the film's Coromandel locations and reminisce about the production, swapping war stories along the way.
As befits the timing of this collection, 1981 drama Smash Palace is itself the subject of a near hour-long making-of documentary, produced in 2004 and looking back at the Bruno Lawrence-starring pic. Donaldson's door-opener to his subsequent string of Hollywood pics (starting with The Bounty and including No Way Out, Cocktail, Species and Dante's Peak), Smash Palace is also a topic of conversation in an illuminating interview on TVNZ's flagship 1980s arts show Kaleidoscope (one of two Roger Donaldson Kaleidoscope segments in the collection).
Interviewed here subsequent to the release of The Bounty and his Sissy Spacek-starring Marie, Donaldson talks about his journey from Smash Palace to Hollywood, with observations about the impact of Smash Palace on overseas audiences—even as some uptight Kiwis considered it "the wrong way to portray New Zealand."
"I always thought that Smash Palace did the complete opposite," says Donaldson, "That it showed to the world and to a lot of people in this country is that New Zealand is a place that, first of all, looks great, if you just want to take it on that sort of thing—but  a place that's sophisticated enough to be able to make movies that are about the reality of what the place is, and not make picture postcards of it."
Donaldson's thoughts about Smash Palace were borne out in reality: "It got a lot of very favourable press here," the director says in the 1985 Los Angeles-shot interview. "The New York Times wrote five or six articles about it, Pauline Kael in the New Yorker did a rave about it. There were a number of very influential film critics who really liked the film and talked about it a lot in the press. The industry here takes a lot of notice of what the critics say, and they're always looking for new talent—new cheap talent" he adds with a little sass.
With more than 30 titles in the collection, we're only just scratching the surface of what NZ On Screen has compiled to commemorate this trailblazing director. By the time Roger Donaldson returned home to shatter box office records for New Zealand films with The World's Fastest Indian, he'd spent twenty years working in Hollywood with everyone from Tom Cruise to Al Pacino, Linda Hamilton to Kim Basinger. Some, like Anthony Hopkins, Kevin Costner and Pierce Brosnan, would make repeat films for Donaldson, its own testament to Donaldson's filmmaking and relationship-building.
As you explore the collection, expect to discover a wealth of historic content and find both plenty of no-bullshit conversation as well as a hearty enthusiasm for motorsport shining through in multiple shorts and full-lengths. And, lest you think the collection and this piece signals Donaldson is done, prepare to see Richard E. Grant and Sam Neill in Donaldson's The Guinea Pig Club (about Kiwi surgeon Archi McIndoe and his radical plastic surgery aiding badly burned WWII pilots) in the near future.