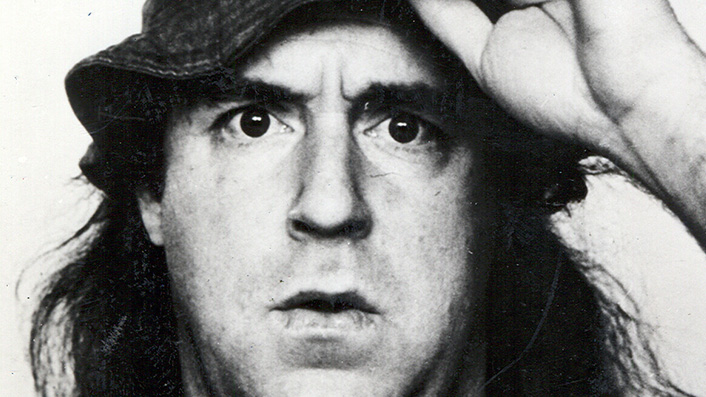 In celebration of John Clarke, master of understated Kiwi humour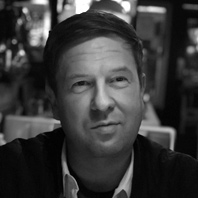 ---

With an extraordinarily comprehensive collection of material just released on NZ On Screen, Dominic Corry recounts and celebrates the remarkable career of New Zealand comedy legend John Clarke.
Although we've come a long way in the last few decades, we're not exactly spoiled for comedy legends in this country. You could count the number of legitimate greats on one hand. And there's a fair argument to be made that John Clarke should be number one on that list. Which would make him the pinky finger of New Zealand comedy.
A significant number of Kiwis are aware of John Clarke—and even more have heard of his most famous creation, Taihape sheep farmer Fred Dagg—but much of his work has been difficult to see due to complicated rights issues and the lack of a centralised collating of the material.
Which is why it is so exciting that NZ On Screen, with the support of Clarke's family, in particular his daughter Lorin, has gathered an extraordinarily comprehensive collection of John Clarke screen content that spans the length and breadth of his career as New Zealand's (and arguably Australia's) greatest ever satirist. John Clarke – The Collection features dozens of Fred Dagg skits and appearances, as well as various interviews Clarke did over the years, many of which include clips from his prodigious Australian output. There are songs, specials, movies clips and much, much more.
Clarke, who sadly died at the age of 68 in 2017, was a master of understated humour. There was a glint in his eye that somehow simultaneously conveyed complete disinterest and an infectious, childlike sense of silliness just beneath the surface.
As he says in many of the interviews featured in John Clarke – The Collection, he never had any ambition to be a stand-up comedian, and was never interested in jokes. Well, nobody was ever funnier without jokes.
Affecting a deadpan tone that still defines the New Zealand comedic sensibility, Fred Dagg was born out of Victoria University theatrical shenanigans in the late '60s. In an unmistakable outfit comprised of gumboots, shorts, a black singlet and a floppy hat, Dagg hilariously ruminated on issues central to New Zealand's agrarian economy just as we were starting to move beyond it. He introduced a sense of Kiwi self-awareness that was (and perhaps still is) rare in our popular culture.
After appearing on camera as an interviewee discussing matters such as daylight savings on news show Gallery in 1972, Dagg's first major work was a special spoof episode of Country Calender in 1974 that Clarke made with collaborator John Banas, which is viewable in its entirety on NZ On Screen.


The considerable success of that special episode led to regular Dagg appearances on current affairs programmes Nationwide and Tonight At Nine, which you can also view on NZ On Screen.
Around the same time, Clarke and Banas also appeared together in the second season of New Zealand's first ever sitcom, Buck House, an episode of which is viewable here.
An underseen insight into mid-'70s New Zealand social mores, Buck House sees Clarke and Banas playing students who pretend to be old friends in order to secure a flat. There's more than a hint of Fred Dagg in Clarke's character Ken, although he's more of a schemer than Dagg ever was.
He may never have gotten his own dedicated ongoing TV show, but Dagg showed up all over the place in the subsequent years. There were various specials, such as The Wonderful World of Fred Dagg (1975) and A Bit of a Dagg (1977), both viewable in their entirety on NZ On Screen, where you can also see clips of the character appearing at the opening of the Avalon Television Centre in 1975 and doing push-ups and singing Waltzing Matilda with Dougal Stevenson on the 1978 Telethon.
There was even a short theatrical Fred Dagg movie, Dagg Day Afternoon, which Clarke co-wrote and co-directed with trail-blazing Kiwi filmmaker Geoff Murphy. The film played ahead of Murphy's Bruno Lawrence-starring feature Wild Man in 1977.
Murphy later drafted Clarke in for a cameo in his 1988 action film Never Say Die, and his scene is available to view here. Clarke plays a fast-talking, no-bullshit car salesman, and his scene may just comprise the funniest 65 seconds in New Zealand cinematic history.
The Clarke-produced 2006 TV special Dagg Sea Scrolls is a great introduction to the character, and provides a fascinating glimpse into Clarke's own views on Dagg. It's worth watching solely for the montage of "Gidday"s that it opens with. Almost all the skits featured also appear in their entirety in the collection.
As iconic as Dagg is, Clarke was always destined to go beyond the character, and a move to Australia in the late 1980s opened up new opportunities.
There he became known as a political satirist, most notably for the mock interviews conducted with A Current Affair's Bryan Dawe, who spoke to Clarke (as a different character each week) about the issues of the time.
Clips of these appearances can be seen in this 1991 episode of The Grass Is Greener, in which Clarke discusses his work across the ditch.
Living in Australia would also allow Clarke to appear in movies such as Death In Brunswick and Crackerjack, and he went on to play a large role both in front and behind the camera for the acclaimed 1998 mockumentary series The Games.
Clarke never fully left Dagg (or New Zealand) behind however. He voiced the character in a couple of episodes of bro'Town in 2006 and 2009, both of which are viewable in their entirety on NZ On Screen.
Also featured are written testimonials from various Kiwi comedy figures (as well as Lorin) and a compilation of interviews from Funny As, the recent documentary series about the history of New Zealand comedy, in which Clarke's contributions are celebrated.
John Clarke – The Collection is a long overdue ode to the man considered by many to possess the greatest comedic mind ever to come out of New Zealand. There's oodles more to be viewed there than what's been mentioned here, and it's a wonderful opportunity to step back and properly appreciate Clarke's singular genius. Get in behind.