Winter is leaving, but its last month holds a bunch of good stuff for the small screen including a unique Jake Gyllenhaal drama, a real-life investigative thriller, Adam Wingard's Netflix exclusive, Ben Wheatley's one-location gunfight comedy, and heaps more.
NOTE: We recently updated our Netflix section after posting incorrect releases. We are deeply ashamed of ourselves and will willingly punch our own faces in exchange for your forgiveness.
---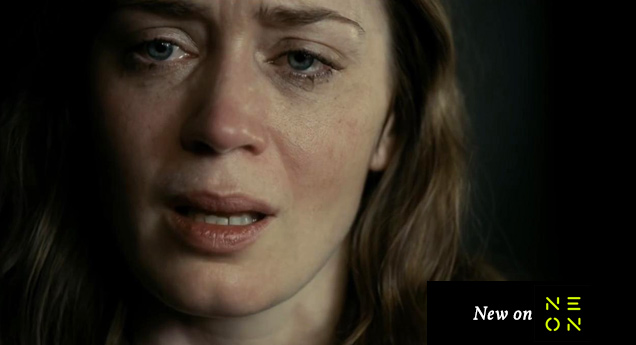 NEW TO NEON
Emily Blunt (Sicario) leads this adaptation of Paula Hawkins' hit mystery novel, from the director of the Oscar-nominated The Help. "Emily Blunt was fantastic, the film is worth it just to see her performance." –NICTHECHIC, FLICKS USER Available now
Jean-Marc Vallée (Wild) directs Jake Gyllenhaal in this comedic drama about an investment banker struggling to deal with the recent death of his wife. "I finished up liking Demolition probably far more than I should have." –Graeme Tuckett, STUFF.CO.NZ Available now
Much like the recent Annabelle: Creation, this follow-up installment to a bad 2014 horror film is actually good – according to critics. "Ample character-building legwork and witty, inventively rigged scares, alongside the cast's solid performances, raise this one above the average cash-grab." –Aaron Yap, FLICKS Available now
A suburban couple is thrown into the high-stakes world of espionage in this comedy from the director of Superbad. Stars Isla Fisher, Jon Hamm, Gal Gadot and Zach Galifianakis. "An amiable time-killer of an espionage comedy." –VARIETY Available now
Ben Affleck is Christian Wolff, a math savant working as an accountant for some of the world's most dangerous criminal organisations in this thriller from the director of Warrior. "Great Ben Affleck movie, I rate it one of his better performances." –CJREDSHAW, FLICKS USER Available 29 August
Donald Glover's Golden Globe-winning comedy follows two cousins with different views on art, working hard to make their way through the Atlanta rap scene. Available now
Showbiz romance drama following an actress looking to make it big. But when she finally finds her break, it takes a daring turn when she's offered $10 million to marry Hollywood's biggest star. Available now
Live Schreiber is back in his two-time Emmy nominated role as an LA celebrity fixer. Susan Sarandon joins the series in this season as a media mogul who hires Ray to take care of her other fixers. Available now – new episodes weekly
---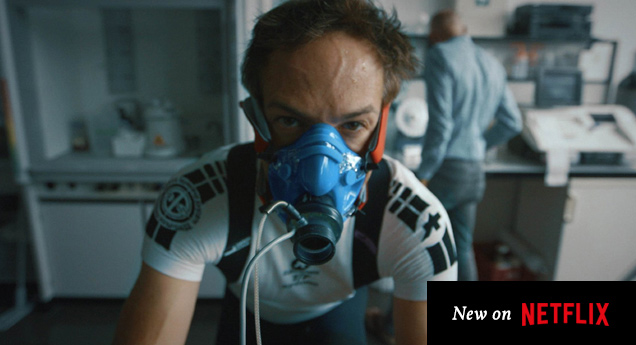 NEW TO NETFLIX
A filmmaker's Super Size Me-esque doco turns into a Sundance-winning investigative thriller when his chance meeting with a Russian scientist reveals a massive doping scandal. "The greater takeaway is that the game itself is rigged, and the Russians only lost because they got caught." –VARIETY Available now
Before it became a hit Netflix series, this racially-conscious college comedy was a Sundance-winning film. "One of the most vibrant, engaging debuts at this year's Sundance Film Festival." -SBS
Fonda stars in Sidney Lumet's court case classic as a lone juror who defies the majority decision in what seems like a cut-and-dry murder case. "This is a film where tension comes from personality conflict, dialogue and body language, not action." -Roger Ebert
Marlon Wayans is in a comedy. He is naked in this one. Available now
American treatment of Tsugumi Ohba and Takeshi Obata's seminal manga, directed by Adam Wingard (Blair Witch) and starring Nat Wolff (Paper Towns) and Keith Stanfield (Get Out). Available 25 August
---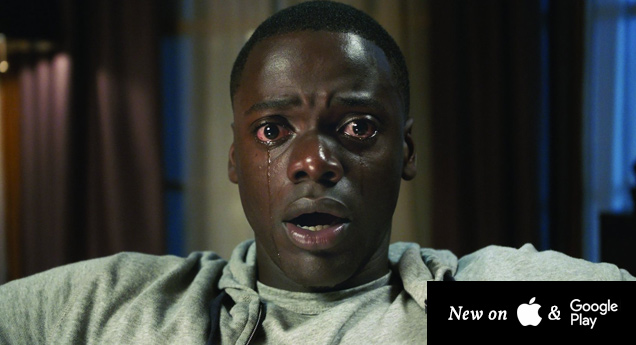 NEW TO EVERYTHING ELSE
One of the breakout hits of 2017 is this racially charged horror written and directed by Jordan Peele and starring Daniel Kaluuya (Sicario). "Smart, accessible, pin-sharp… It's essential." –Aaron Yap, FLICKS Available now
Keanu Reeves returns to deliver bullet vengeance in this sequel to the glorious 2014 hit. "It's a more audacious, visually adventurous effort, matching expertly choreographed knife-to-the-balls Wickian ultraviolence with strikingly Baroque, even hallucinatory, mise-en-scène." –Aaron Yap, FLICKS Available now
During the aftermath of WWII, a young doctor visits a local Polish convent where she finds nuns in labour, with the army responsible now having disappeared. "An utterly graceful film about an almost graceless time." –Liam Maguren, FLICKS Available now
Directed by Ridley Scott and the follow-up to 2012′s sci-fi thriller Prometheus. Stars Michael Fassbender, Katherine Waterston, Billy Crudup and Danny McBride.
"A fun digression in the Alien universe, but not much more." –Tony Stamp, FLICKS Available now
Whale Rider director Niki Caro teams up with two-time Oscar-nominee Jessica Chastain for this adaptation of Diane Ackerman's best-selling WWII novel. "If you haven't seen a WWII film in a while – or at all – then you'll probably find this absolutely compelling." –Liam Maguren, FLICKS Available now
Vin Diesel returns for the eighth installment of the Fast and Furious series, this time directed by F. Gary Gray (Straight Outta Compton). "Should provide one big, stupid, grin-inducing rush." –Aaron Yap, FLICKS Available now
Morgan Freeman, Alan Arkin and Michael Caine play three pensioners who decide to rob a bank. "Michael, Morgan and Alan roll out more than enough of the old magic to keep the proceedings enjoyable." –Dominic Corry, NZ HERALD Available now
Writer-director Guy Ritchie (Sherlock Holmes) casts Charlie Hunnam (Pacific Rim) as King Arthur in this retelling of the classic medieval tale. "This was fun, it's not perfect but it has that style of shooting, dialogue, pace, action that Guy Ritchie is known for." –ALISSA WARREN, FLICKS USER Available now
Amy Schumer and Goldie Hawn lead this crime comedy as a daughter and mother who find themselves enmeshed in a criminal underworld in Ecuador. "Rendered palatable by the charm of its two leads," –Dominic Corry, FLICKS Available now
In this family feature, a dog tries to discover his purpose in life over the course of several lifetimes and owners. "A refreshing change from the mind-numbing junk out there today." –GLOBALISTE, FLICKS USER Available now
The follow-up to 2014′s Guardians of the Galaxy and the 15th film in the Marvel Cinematic Universe sees the return of the team who put the A in A-holes. "Well worth watching but is not quite as good as the original." –LOST10, FLICKS USER Available 23 August
A British film crew attempts to boost morale during WWII by making a propaganda film after the Blitzkrieg. Stars Gemma Arterton and Bill Nighy. "A romance in every sense, as infatuated with storytelling as it is with devastating matters of the heart." –Alex Casey, FLICKS Available 23 August
Hugh Bonneville and Gillian Anderson star in this historical drama set during the Partition of India. "A fascinating tale that needs telling and looks great." –Adam Fresco, FLICKS Available 23 August
Revenge thriller starring Rosario Dawson and Katherine Heigl, in which a woman sets out to make life hell for her ex-husband's new wife. Available 26 August
New Zealand filmmaking legend Roger Donaldson tells the story of Bruce McLaren, the Kiwi founder of the McLaren Motor Racing team. "A wonderful watch, a must-see for all New Zealanders regardless of how much petrol runs through their veins." –Kate Rodger, NEWSHUB Available 30 August
A gun trade goes hilariously wrong in this '70s-set, one-room, guns-a-blazing comedy from director Ben Wheatley (High-Rise). "This is seriously cool, stuffed with great dialogue and riddled with bullets." –EMPIRE Available 30 August