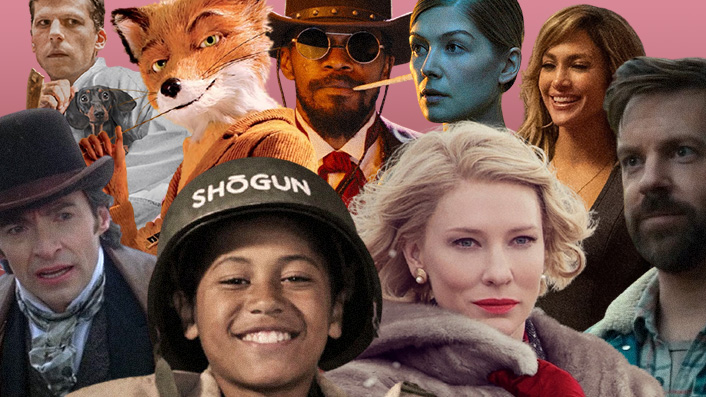 The 50 best movies on Netflix New Zealand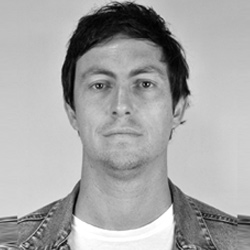 ---
Behold, Steve Newall has crafted the definitive list of the best films currently available to stream on Netflix NZ. We'll update this post each month as films come and go from Netflix.
UPDATED OCTOBER 9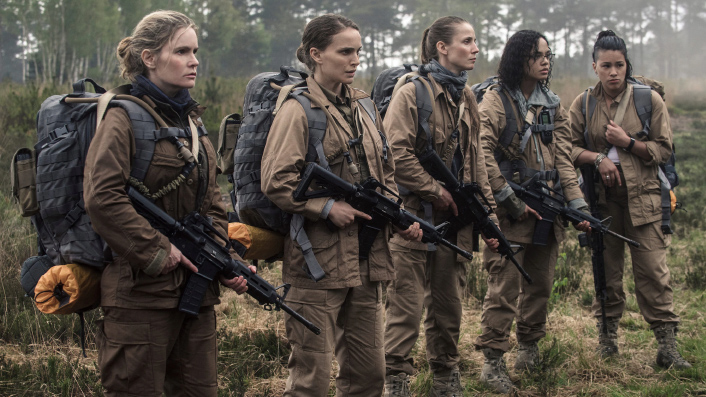 Alex Garland made a big splash with feature debut Ex Machina after writing in the sci-fi genre with Sunshine and Dredd. The former novelist tackles one hell of a tricky adaptation here in the form of the first installment in Jeff VanderMeer's trippy Southern Reach trilogy, his writing bordering at times on the unfilmable. With a powerful cast of women led by Natalie Portman and an affecting, disorienting Geoff Barrow/Ben Salisbury score, Garland takes us on a psychedelic journey into body horror, transformation, depression and grief, with gorgeous visuals fleshing out Annihilation's tendencies towards Lovecraft and Ballard.
See also:
* Everything coming to Netflix
* All new movies & series on Netflix
* All new streaming movies & series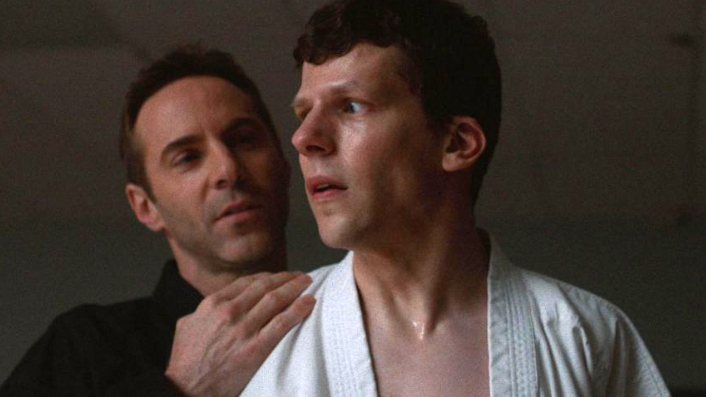 Extremely dark satire of power, group dynamics, impotent fury and wantonly toxic masculinity sees wimpy (read: open to influence) Jesse Eisenberg join the wrong dojo after being attacked on the street. In a focused deadpan performance, Eisenberg brings to life what the willing recipient of 'be a manly man' bullshit would be like if it was all put into practice, while Alessandro Nivola slays as a sensei who embodies male grossness—never slipping as he delivers bonkers dialogue with a straight face. Somehow Imogen Poots puts up with it all, and then some.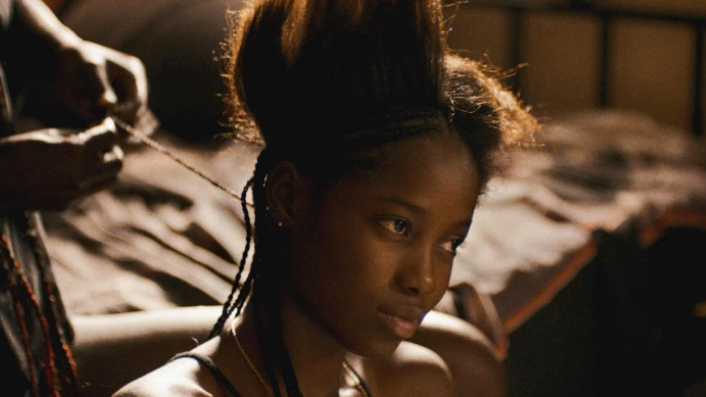 Set in Senegal's capital Dakar, supernatural romantic drama Atlantics follows interweaving narratives—construction workers rail against not being paid to build a shining corporate tower above the impoverished city, and teenaged Ada prepares for her arranged marriage. Connecting the two is Ada's romance with Souleiman, one of the aforementioned workers, who's among a group of them to set sail in the middle of the night for Spain. Things get odd when illness begins to befall those close to these men, and Souleiman's said to have made a reappearance. A deft blend of various elements, and a super promising first feature from Mati Diop (also the first black woman to direct a film in competition at Cannes).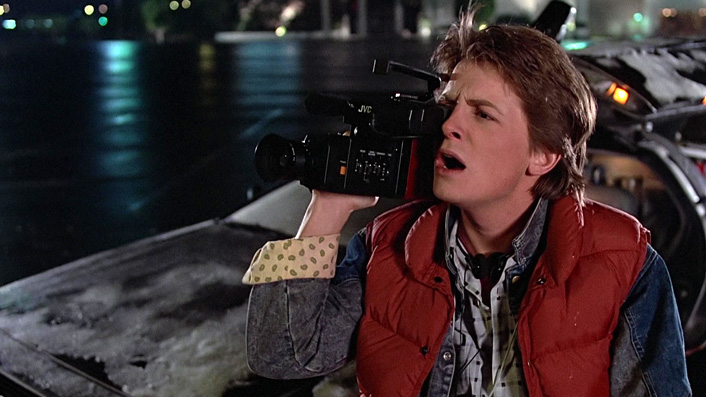 Robert Zemeckis's enduring classic sees a teenager struggle with travelling back in time (as well as struggling with the Oedipal complex) after being transported to a confusing era, 30 years in the past—a time gap that suggests if this were made now, Marty McFly's destination would be the ancient epoch of 1990 rather than 1955. It's hard to pick favourites between this and its superb first sequel (also on Netflix), involving a time leap forward to the distant future of 2015, and relishing its detailed depictions of a timeline in which Biff Tannen channels the grossness of Trump. Still, there's a joy to the original that's hard to top.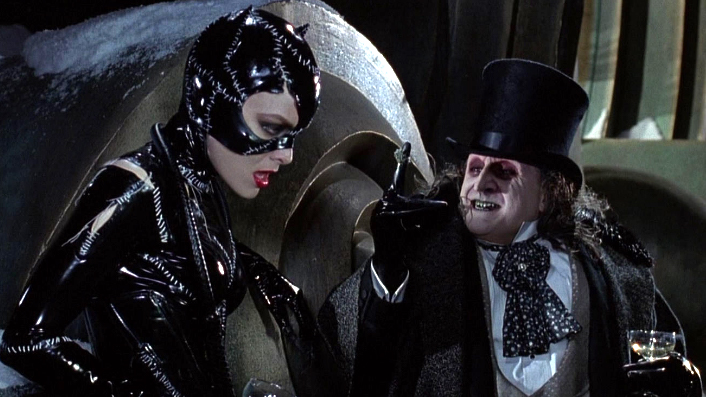 Packed to the gills with creativity and great performances, Tim Burton's sole sequel boasts an iconic turn from Michelle Pfeiffer, a perfectly-cast Danny DeVito, and a welcome second chance to see Michael Keaton's off-kilter take on Batman/Bruce Wayne. It says a lot when Christopher Walken isn't the loudest thing about a film, like he is here playing the Trump-y Max Shreck, thanks to Burton's endlessly imaginative vision that propels one of Hollywood's weirder blockbusters.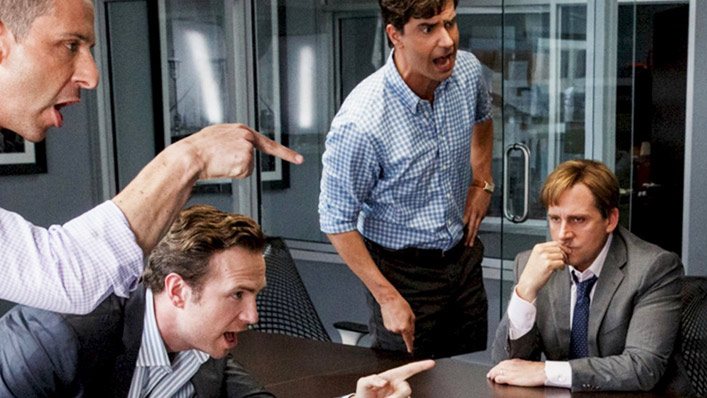 While best-known as an outright comedy director thanks to Anchorman, Talladega Nights and Step Brothers, here Adam McKay turns in a brutally succinct takedown of the American greed causing the Global Financial Crisis. McKay distills hugely complex subject matter down to digestible, Oscar-winning form, using every trick in the book—a stacked cast, dramatic heft, the blackest of comedy, Margot Robbie in a bubble bath—to land this true story's punches, bringing into full view a mix of satirical skills, anti-establishment attitude, and interest in serious issues previously only hinted at on Saturday Night Live (and his underrated cop comedy The Other Guys, of all places—also on Netflix).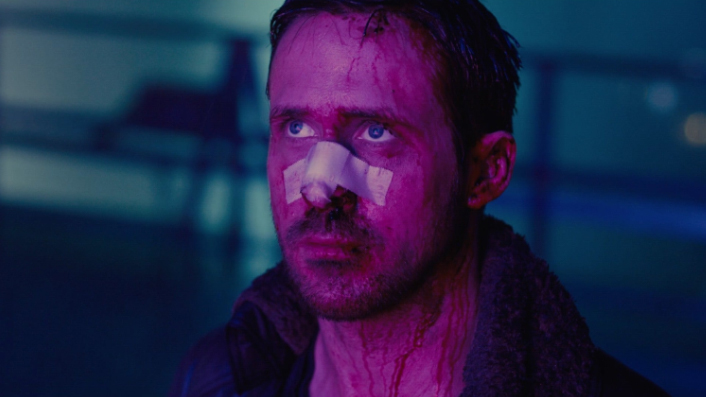 Revisiting Ridley Scott's Blade Runner universe shoulda been sacrilege—especially in our era of sub-standard sequels and prequels. And yet. 35 years on, Denis Villeneuve ushered us into a new pessimistic future, one that built on Scott's themes and characters, and also found new, enthralling and moving things to say about humanity and sentience—all while screaming that coming decades would be grimmer than even the 1982 original had predicted.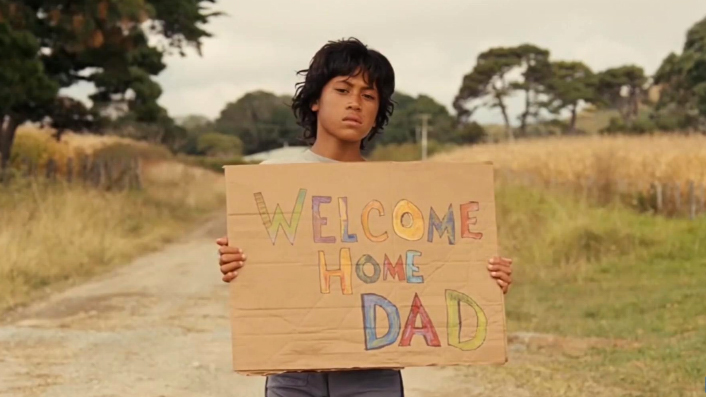 Taika Waititi's second feature saw the multi-hyphenate return to his childhood—geographically (the East Coast's Waihau Bay), temporally (the 80s), and emotionally (the title). The humour of Aotearoa permeates this pic, as does Waititi's own creative streak, but there's no reason to tell you this because you have literally all seen this film and experienced its intimate and heartrending depiction of disillusionment with a beloved parent, one that's unfit for the pedestal they've been put on.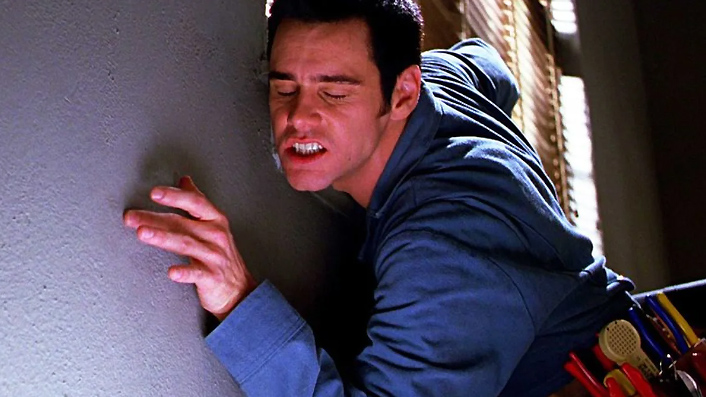 At the time of its release a darker turn than people expected from star Jim Carrey, The Cable Guy is a wonderfully watchable marriage of his up-to-11 comedy style and the sub-category of psychological thrillers defined by unhealthy relationships—satirising films like Cape Fear. Matthew Broderick's hapless schmuck opposite Carrey is another spot of perfect casting, the pair mismatched at opposite ends of the spectrum, with one utterly unthreatening and the other outrageously unhinged. The Medieval Times sequence is just one of the great moments in this excellent black comedy.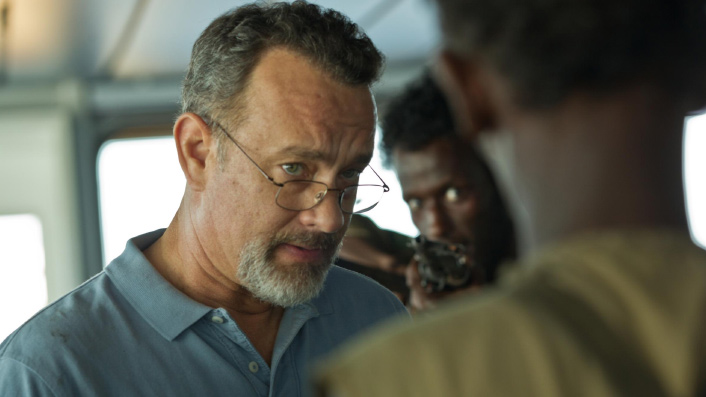 "Look at me. I'm the captain now," declared Barkhad Abdi in his stunning debut role, facing off against all-timer Tom Hanks in this tense real-life tale of a ship hijacking. Hanks plays Richard Phillips, trying desperately to keep everyone alive as the situation off the Somali coast becomes increasingly charged, another nailbiter from director Paul Greengrass (United 93, The Bourne Supremacy).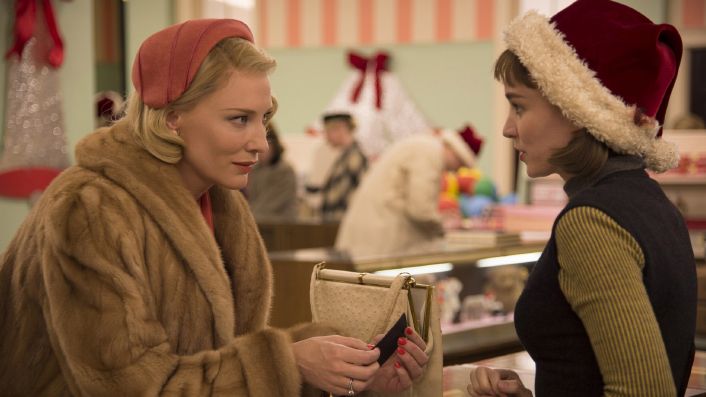 Cate Blanchett and Rooney Mara lead this measured, award-winning, 1950s-set romantic drama from Todd Haynes, chronicling their deepening connection during a closeted era. Haynes brings Patricia Highsmith's novel to life in sumptuous fashion—this film is gorgeous—while Blanchett and Mara sell the spark, as well as completely inhabiting their characters. A glamorous society wife and mother and a department store attendant respectively, the stakes are very different for each as they fall in love.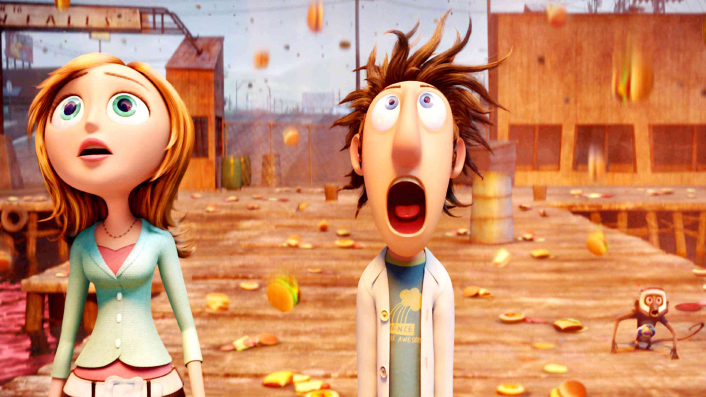 The debut of directors Phil Lord and Christopher Miller was a sign of the strain of comedy they'd have in store for audiences in their live-action Jump Street films and the animated excellence of The Lego Movie. There may be other, more critically-praised, animated films on Netflix (yes, like The Iron Giant), but do they have a machine that can turn water into food, gains sentience and rains food items on a vulnerable small town like a buffet turned disaster movie? No sir, they do not.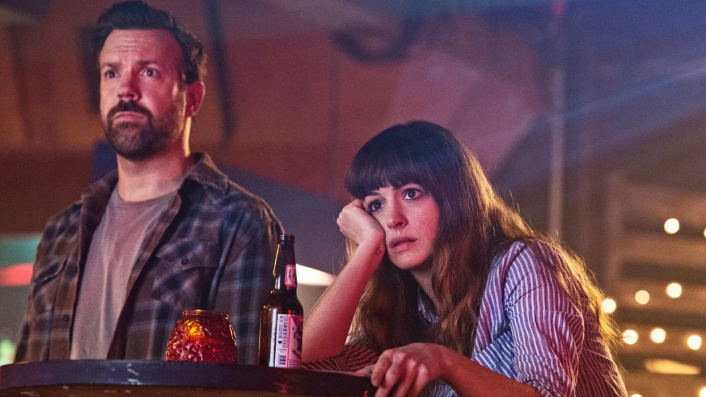 Weaving together unlikely subject matter, the Anne Hathaway and Jason Sudeikis-led Colossal is principally about Gloria (Hathaway), who returns to her small American hometown and confronts her unhealthy relationships with men and booze. And then, half a world away, there's also an enormous monster terrorising Seoul—somehow linked to Gloria and her actions. At turns comic, darkly dramatic, occasionally uncomfortably threatening (and that's just the non-monster stuff) there's also room for a superbly evolving, increasingly unsettling Sudeikis performance.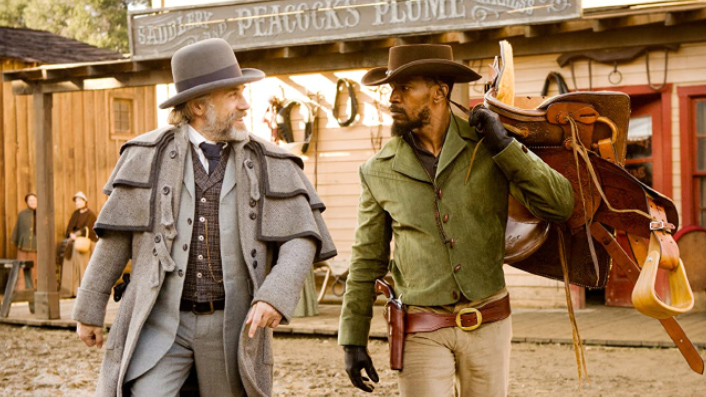 Tarantino's Spaghetti Western takes the same pleasure in meting out violent justice upon evil archetypes of history as its predecessor, revisionist WW2 pic Inglorious Basterds. Django Unchained is perhaps the funner of the two—when it's operating as an odd couple action pic rather than depicting American slavery—with Jamie Foxx a crowd-pleasing charisma machine and Christoph Waltz in Oscar-winning form. Watching them team up against plantation owner Calvin Candie (Leonardo DiCaprio) sets the film on a trajectory towards a bloody, fiery, conclusion where, as he did in films before and since, Tarantino turns the cinema into a place of palpable, if fictional, retribution.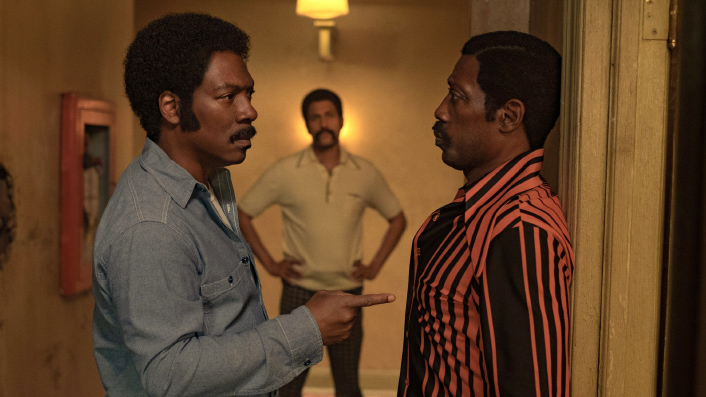 "Eddie's back!" was the exclamation heard last year as Eddie Murphy showed he'd lost none of his charm. Murphy stepped into the shoes and extended waistline of comedian Rudy Ray Moore, creator of the character Dolemite—a cane-wielding pimp who recited raunchy comedy routines, and sold a ton of profanity-laden records before setting out to make a 70s blaxploitation film. A celebration of one man's creative tenacity, and his ability to pull a filmmaking family together (experience or no experience), Dolemite Is My Name is a wonderful against-the-odds tale, with the added bonus of Wesley Snipes flamboyantly chewing the scenery in a waaay over-the-top performance.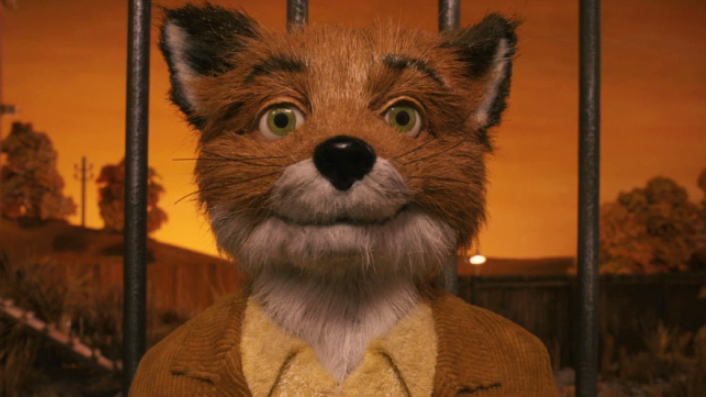 Wes Anderson's fastidiousness in filmmaking took another leap with this painstaking stop-motion Roald Dahl adaptation, one that somehow shows more heart than some of his human-starring efforts. Anderson's stylistic obsessions and retro inclinations are on full display alongside animated artistry that's a beauty to behold. Capable of both silliness and seriousness, it's an adaptation infused with Wes's sensibility just as much as (more than?) Dahl's.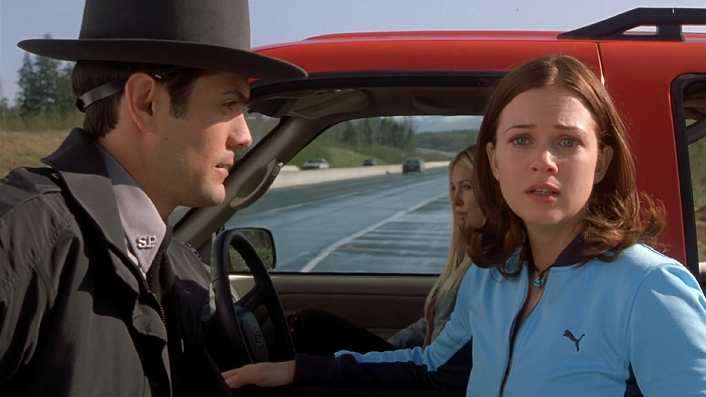 This superior horror sequel relishes a multitude of elaborate death scenes, none more so than the spectacularly staged highway catastrophe that opens the pic. Yes, it gets pretty silly, but it still works damn well nearly 20 years (and a bunch of inferior sequels) later. If you want to reminisce further, join Dominic Corry as he revels in the sadistic joy of this horror masterpiece—chronologically rating each death set-piece in the film (out of a possible ten severed heads).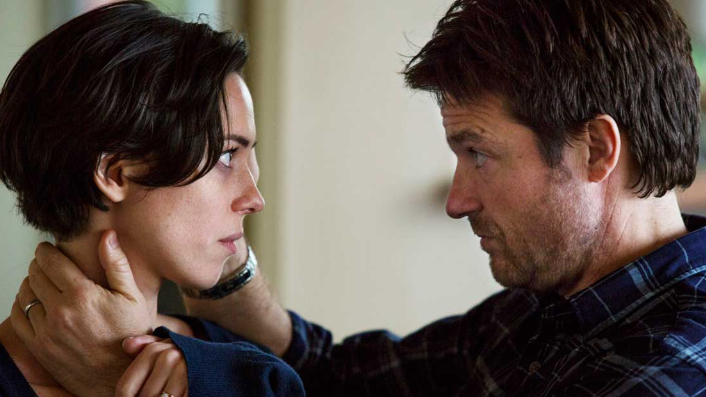 A wonderfully cast trio and a playful sense of shock and suspense propel Joel Edgerton's directorial debut. Married couple Simon and Robyn (Jason Bateman and Rebecca Hall) unexpectedly run into Gordo, a chap from Simon's past brought to magnificently creepy life by Edgerton himself. The supposedly chance encounter soon gives way to unannounced visits, unasked for gifts, and the resurrection of secrets from the past. A brutally enjoyable ride.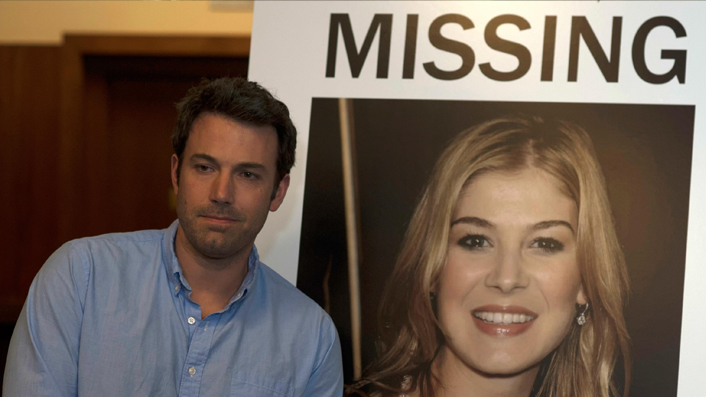 What a combination of A-games Gone Girl is. There's Gillian Flynn's novel, which she adapts for the screen here; David Fincher's grasp of tone from stylish pic to trashy goodness; and the performances of Ben Affleck and Rosamund Pike as the ill-matched Dunnes. Affleck in particular is a piece of pitch-perfect casting, drawing on his slimier, less sympathetic qualities as the kind of guy who it's easy to believe would have actually killed his wife. As her disappearance is investigated, what unfolds is a thrilling sequence of events that doesn't feel like it runs for anything like its two and half hour viewing time.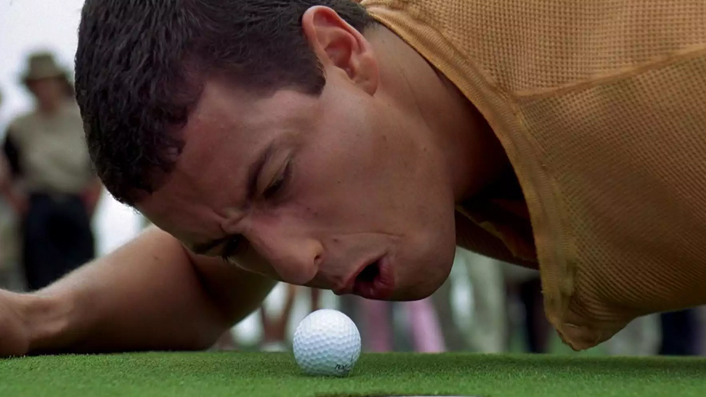 It just turned 25, but Happy Gilmore remains as entertainingly juvenile as ever. Along with the previous year's Billy Madison, this sports comedy helped establish Sandler as a comedy star, especially in countries that didn't get to see his run on SNL. Sandler's a delight to watch as the immature, angry hockey player turned golfer, helped along by one-handed mentor (Chubbs Peterson) Carl Weathers as he tries to best the arrogant Shooter McGavin (Christopher McDonald in a superb turn as a comedy heel).
Happy loves you all! Thanks for everything! pic.twitter.com/p1aY9JcFWh

— Adam Sandler (@AdamSandler) February 16, 2021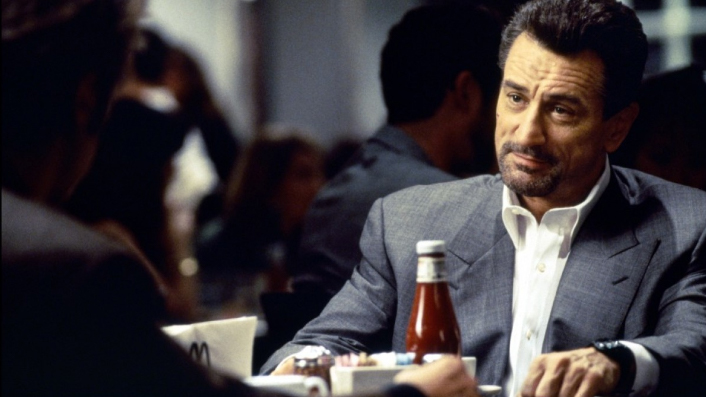 Pacino and De Niro duel as a detective and bank robber who have more in common with one another than any of the civilians in their lives. Sharing just a few minutes of screen time together across the nearly three-hour running time, watching the pair orbit each other is a delight and when they collide, riveting. A complex thriller that's proven highly influential since its 1995 release, not least of all its adrenaline-charged heist scene, the standard by which other action set-pieces have been judged since.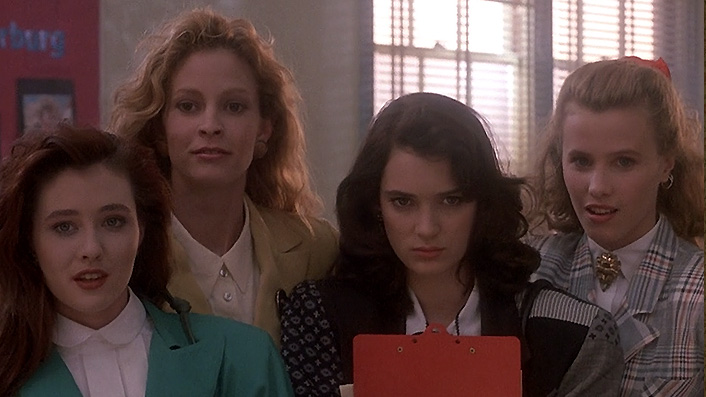 Meaner than Mean Girls, high school satire with a bit of John Waters' view of white middle-class America, the biting Heathers is anchored by a Winona Ryder performance that balances the film's bleak nihilism with genuine likability—tougher than it sounds. Opposite Ryder is Christian Slater's OTT Jack Nicholson impersonation, the cast rounded out with spot-on supporting performances. Plot-wise, it's a surprise some of this stuff ever made it to the screen, but Heathers is all the better for it. Rewatching (and re-quoting) ASAP.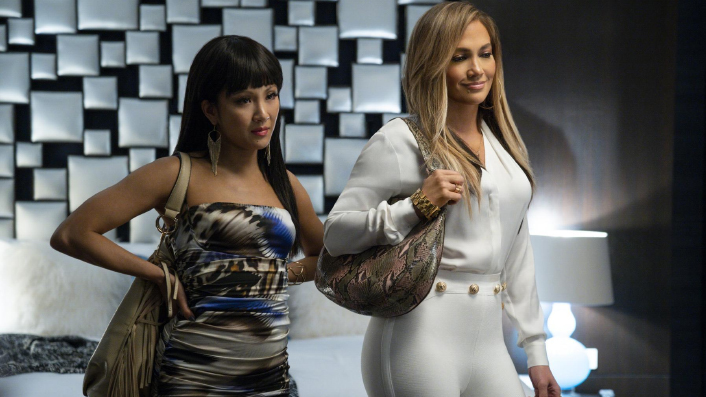 A crew of strip club workers turn the tables on their Wall Street clients in this crime film set around the 2008 financial crisis, when—for a time—money was being thrown around like it was going out of style (it was, and so was the Baby Phat, Juicy, Ed Hardy, Von Dutch etc fashion seen in the film). A revelation as the scam leader, Jennifer Lopez was herself robbed—of an Oscar nomination, for what is a career-best turn. Speaking of turns… when Usher turns up? Just try and keep the smile off your face (and the bills in your wallet).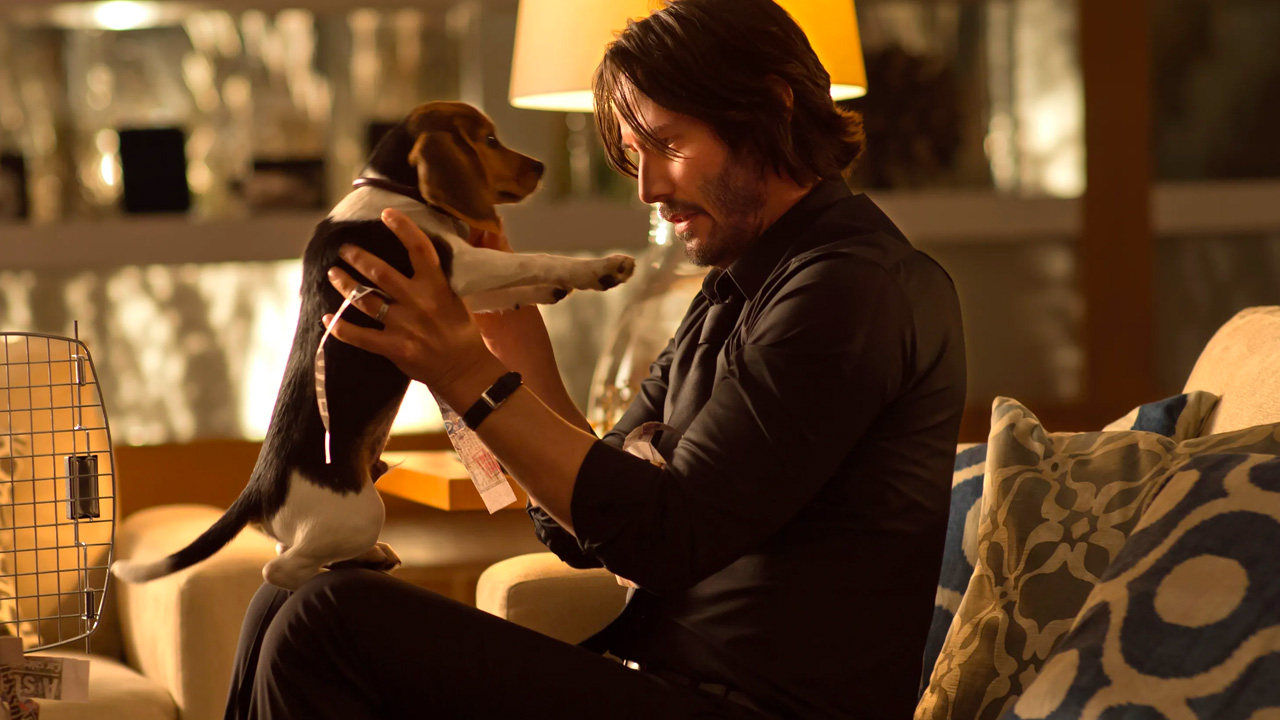 Things get a bit convoluted in the Wick sequels (not that we're about to stop watching). But it wasn't the worldbuilding that make this breakout action pic such a hit—even if we were bizarrely deprived of a proper cinema release, crazy days!—but instead the lean, efficient plot, a style of action choreography to match, and of course, Keanu Reeves taking on a new signature role decades into his career. Frowning intensity, long take action, and tragic motivation all land wonderfully in his wheelhouse in this all-time classic.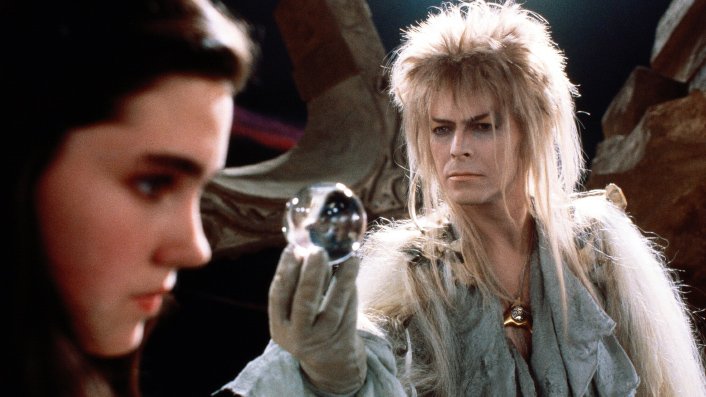 Jim Henson's fantasy adventure classic was formative viewing for a generation, growing in stature since its (financially unsuccessful) release. Little wonder, as there's abundant delight to be taken in the magnificent creations of the Jim Henson's Creature Shop, who populate the vast majority of the film. Of course there's David Bowie's Goblin King to marvel at as well (and his outfit and his, er, balls), while Jennifer Connelly is superbly cast as the adventuring teen trying to rescue her baby half-brother, in this coming-of-age adventure that is enjoyably darker and scarier than typical Henson fare.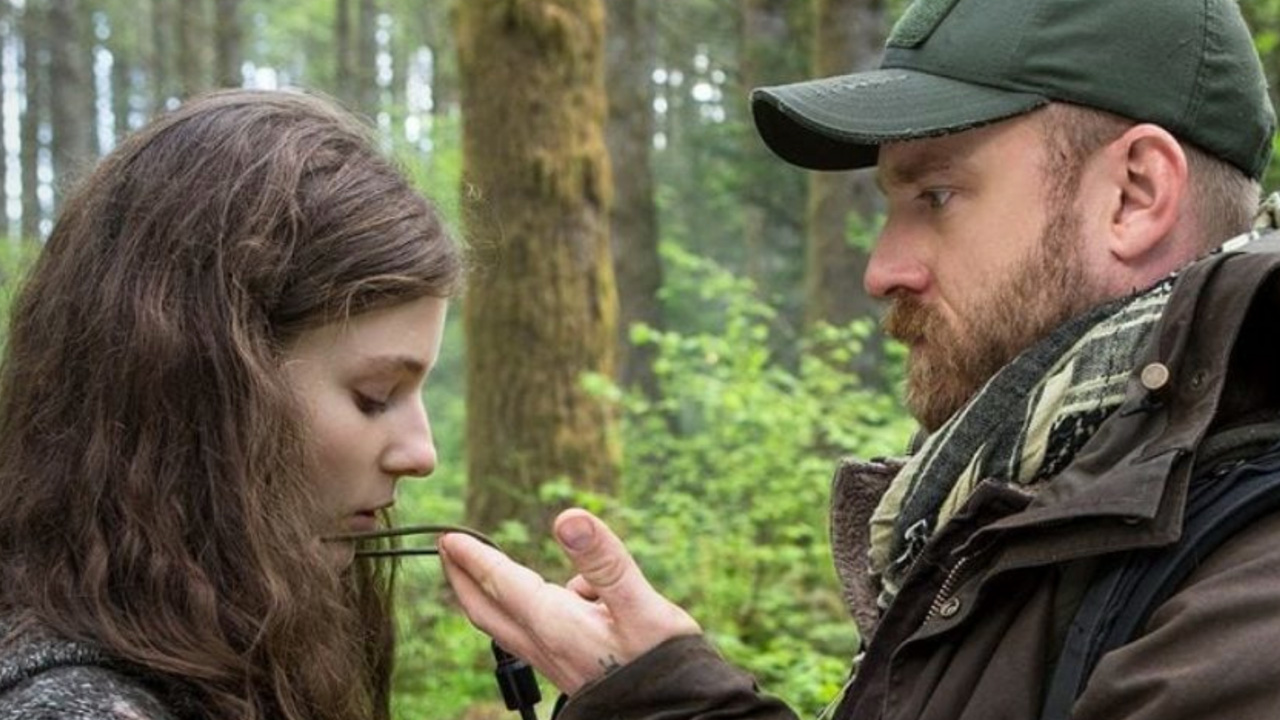 This achingly emotional account of parenthood and trauma was Thomasin McKenzie's breakout film, playing the daughter of a war veteran (Ben Foster), the pair living off the land and off the grid in the forests of Oregon. Director Debra Granik (Winter's Bone) keeps us spellbound, firmly invested in their tale both as a duo in remote landscapes and interacting with others who don't fit into traditional modern lifestyles. Exceptional performances and restrained direction make for a compelling, haunting, drama.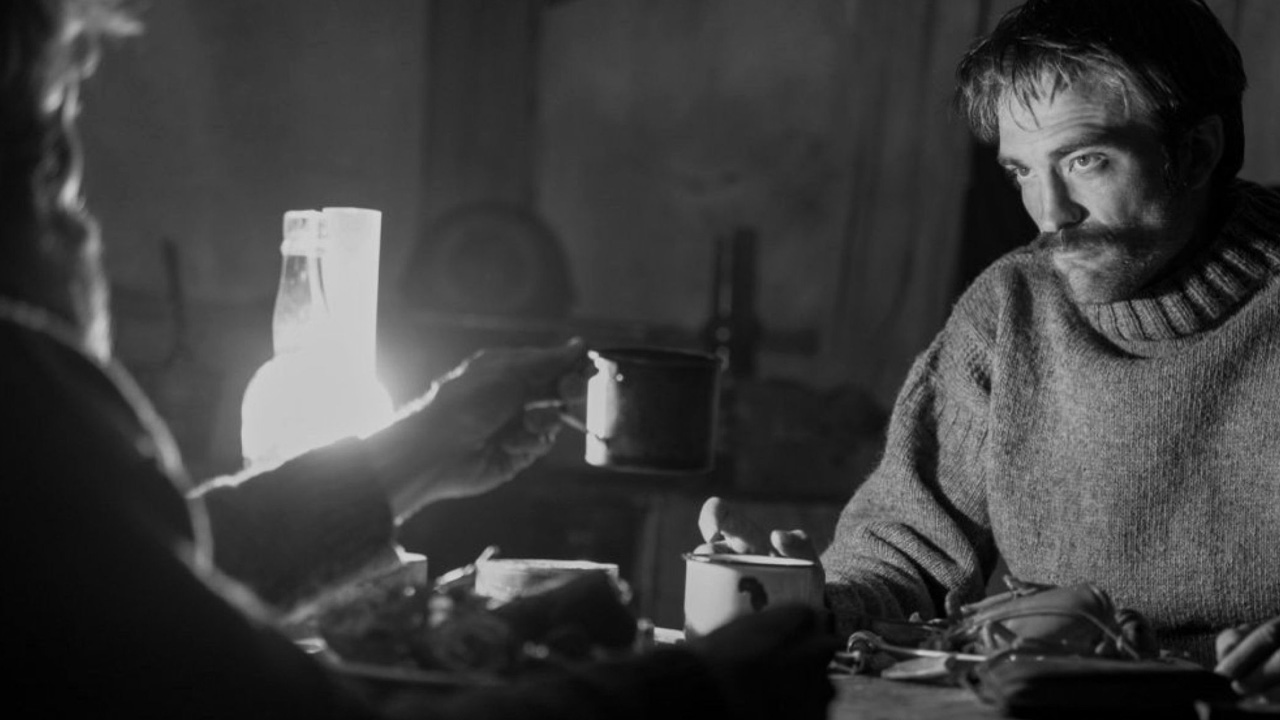 It's a spectacularly amusing and disturbing experience watching Robert Pattinson and Willem Dafoe lose their marbles here (as perhaps do we). Robert Eggers' follow-up to The VVitch sees two 'wickies' experience a grandiose level of cabin fever holed up in a remote lighthouse together. Is it Ren & Stimpy's space madness transformed into a period black and white film? It's gloriously demented enough to be… although in late 2021 it might stand in nicely for our own experience living in close quarters with others—their habits, their clashing personalities, their farts, and of course the Lovecraftian horrors that loiter in the fringes (just me?).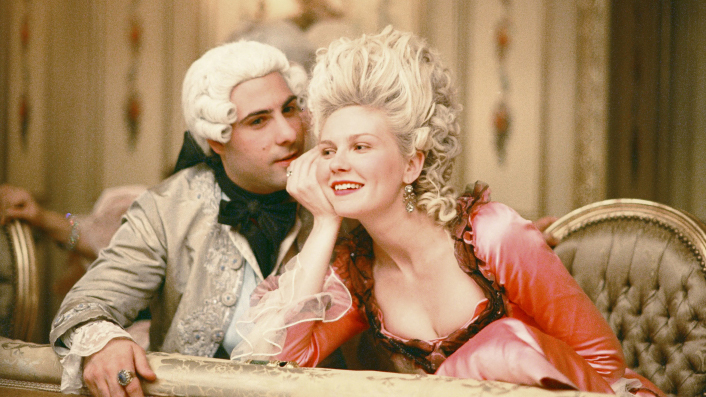 If you've enjoyed The Great, you should definitely take this for a spin. Sofia Coppola's non-stuffy approach to period storytelling ruffled feathers at the time of Marie Antoinette's release, but proves essential in this addition to her vital explorations of female isolation. Blessed with an incredible Antoinette in Kirsten Dunst, Coppola is determined for us to understand the emotion and experience of a teenager thrust into the centre of an absurd court to play the role of princess. If the vibrant energy pisses you off and you'd prefer a dry history lesson, well, there are plenty of textbooks.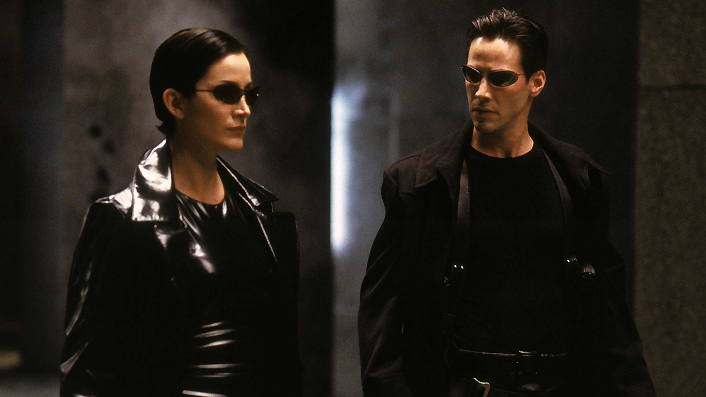 1999's action spectacular refracted a ton of sci-fi ideas and action styles through the Wachowskis' unique lens, established iconic looks and moments, and provided the audience our own "woah" moments with innovations like the advent of bullet time. Yes, we have the film to thank for the expression "red-pilling," but let's not spend any more time considering the conspiracy jerks that use this phrase. Instead, dive back into what remains a thrilling masterpiece, eminently watchable even while crammed full of ideas—and bring on next year's The Matrix 4. Need more convincing? I heard firsthand that Dave Dobbyn is a big fan.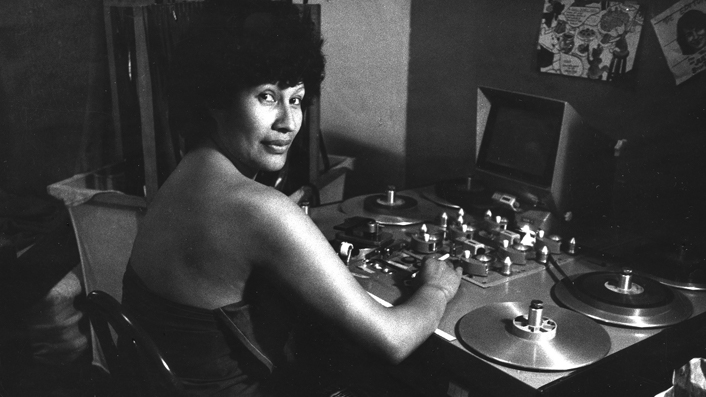 Merata Mita, the landmark Māori filmmaker who made status quo-challenging docos on Bastion Point (Bastion Point – Day 507) and the Springbok Tour (Patu!), is honoured in this personal portrait from her film archivist son Heperi. The world's first indigenous woman to direct a feature film (Mauri), Merata was also an outspoken activist—and for many years a solo mum bringing up her kids. In what doubles as vital Aotearoa film history and a deeply personal tale of family, Heperi engages with Merata's life on both sides of the camera, revisiting her films and whānau to look back on Merata's life and her impact on those around her. Essential viewing.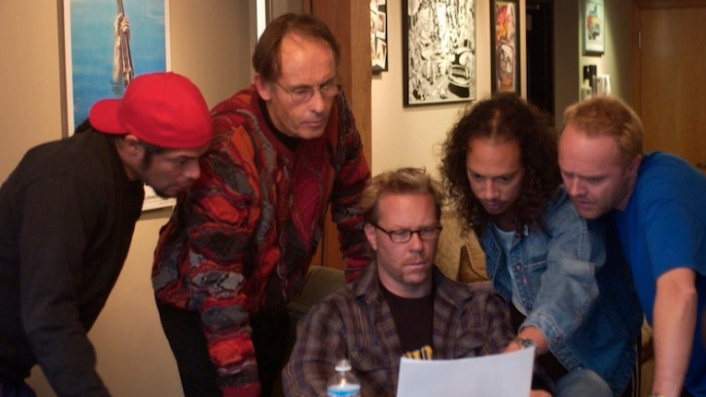 The most painfully honest and funny insight into the music biz since This is Spinal Tap, Some Kind of Monster perhaps ought to have buried Metallica, being such an unflattering portrayal of a musical juggernaut that had sold 80 million albums and now found itself creatively becalmed. Two years of crisis are captured on screen, from the band's hiring of a therapist to their struggles with writer's block, the hiring of a new bass player, James Hetfield's departure to rehab, and the making of a pretty average album. Pretense falls away (except perhaps in their group dynamics and self-deception) and this document is a classic of documentary makers being in the right place at the wrong time. All that and Lars's dad.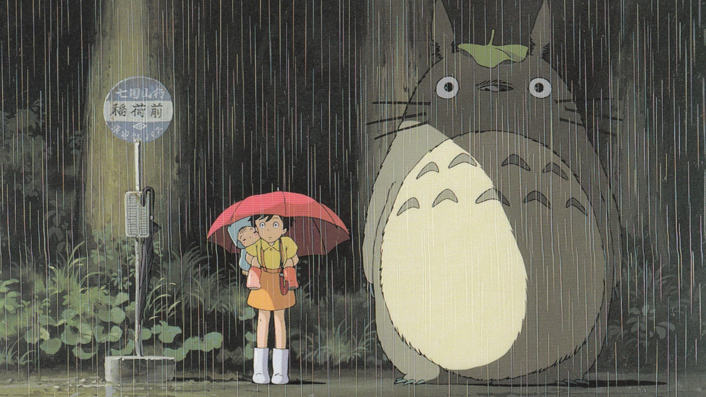 Earlier this year, Netflix delighted Studio Ghibli fans with the news that they'd acquired 21 classic films from Oscar-winning Japanese animation team Studio Ghibli ("feel free to cry big, globby tears of joy when you read this", we said). But how to pick a fave, when the work of these animation masters is brimming with perfection? Even though we have ample love for Howl's Moving Castle, Spirited Away, The Tale of the Princess Kaguya, Princess Mononoke, Laputa: Castle in the Sky and others you can see on Netflix, let's appoint My Neighbour Totoro as Ghibli's ambassador on this list (he's their mascot, after all).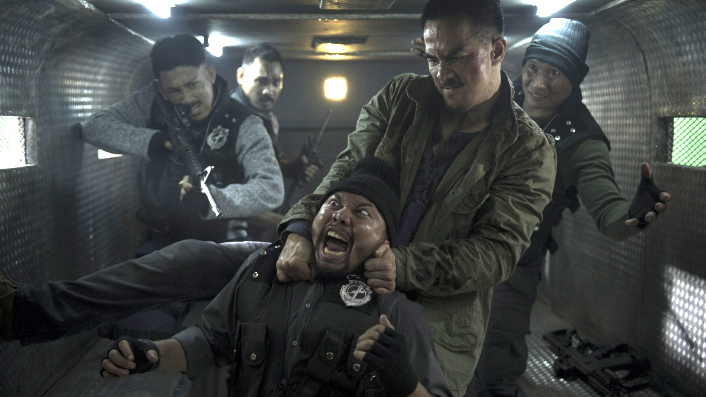 Surely the most over-the-top action you'll find on Netflix, this Indonesian pic shares thrilling choreography and key cast members with The Raid, but gleefully embraces the gory end of action. Director Timo Tjahjanto serves up a massive body count, and relishes coming up with as many different ways for a human to kill another human as he can, broken cattle bones in a freezing works being among our favourites (along with plenty of other shooting, breaking, and chopping manoeuvres). There's probably a story in there somewhere but it escapes us just now—doesn't stop this from being incredibly entertaining.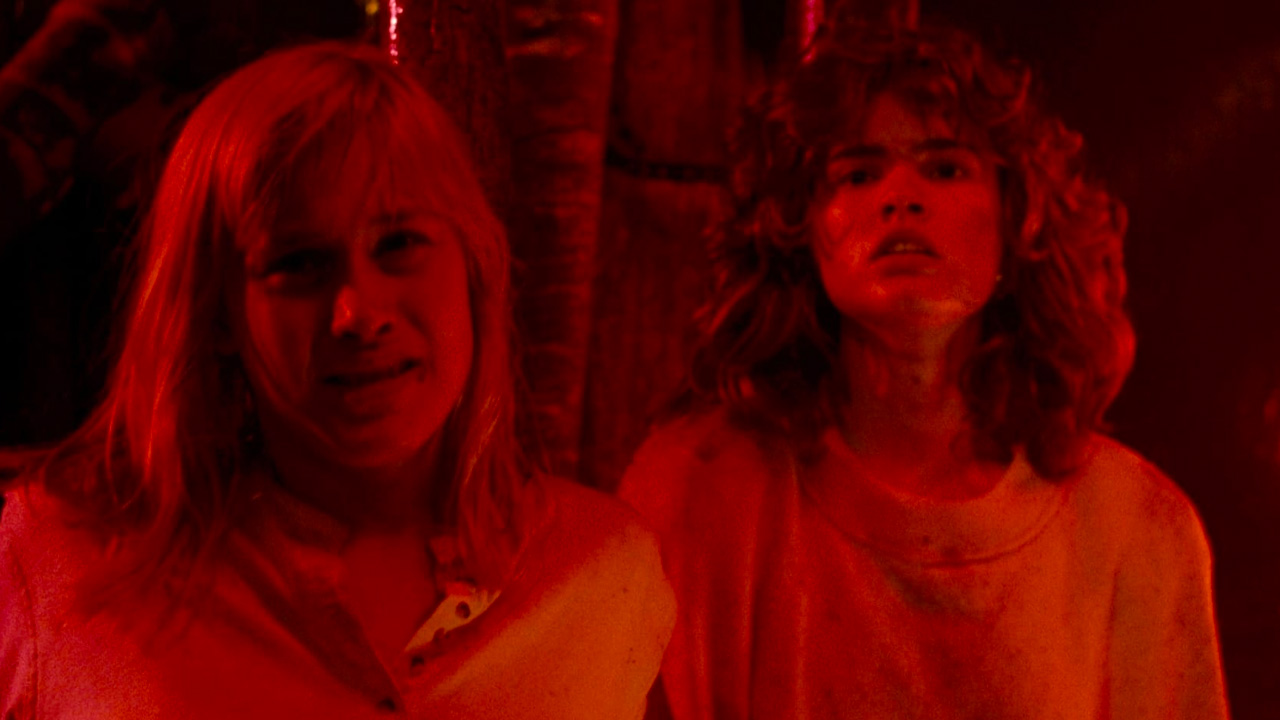 Sure, the original is tough to beat—but hey, it's not currently on Netflix, and this sequel rules. Wes Craven co-writes, truly establishing Freddy Krueger here as the sadistic quipper that we came to know and love (even via inferior sequels), with some horribly creative nightmare deaths. But what makes this a real blast to watch is the extremely likeable crew fighting back against Freddy—a gang of young psychiatric hospital inmates who use lucid dreaming skills to try and kick his badly-burned arse. The Nightmare mythology grows sustainably, the action ups, and Patricia Arquette and Heather Langenkamp team up wonderfully (bonus points for appearances by Larry Fishburne and Zsa Zsa Gabor).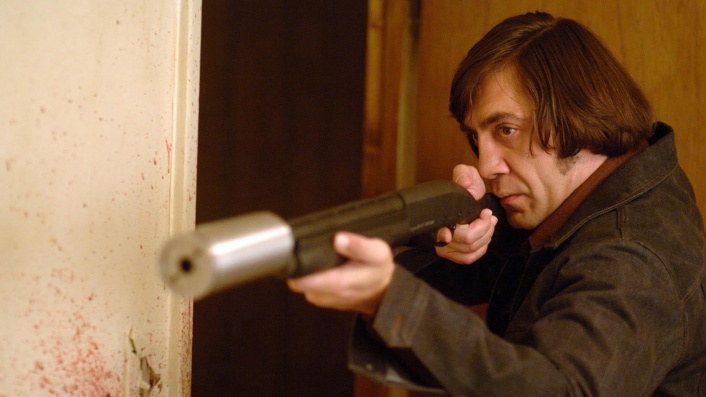 The Coen Brothers' first crack at adapting another's work bore fantastically freaky fruit as they wrung every drop of anxiety out of Cormac McCarthy's novel of the same name. Light on dialogue and heavy on mood, it's a tale of taciturn men and violent inevitability, boosted by phenomenal performances including Javier Bardem's menacing hitman and the all-Americans (Tommy Lee Jones and Josh Brolin) who find themselves entangled with him. Perhaps the best Best Picture Oscar-winner to be found on Netflix.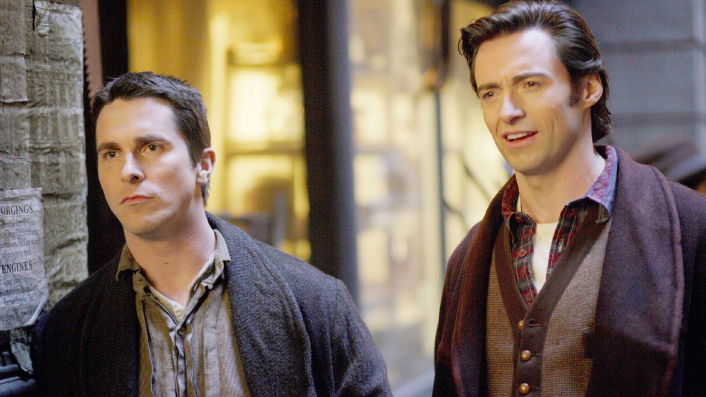 Christopher Nolan's best film—yeah, I said it—bottles magic with this period tale of rival magicians, narrative trickery, affecting tragedy and an exploration of the lengths that people possessed will go to in order to get what they want. In this case it's a pursuit of the perfect illusion and the secret behind it as Hugh Jackman and Christian Bale lock themselves into ill-tempered competitiveness, one in which no stakes are too high. They're both great, and Nolan's dance of misdirection and mystery with the audience is the most enjoyable balanced it's been, before or since.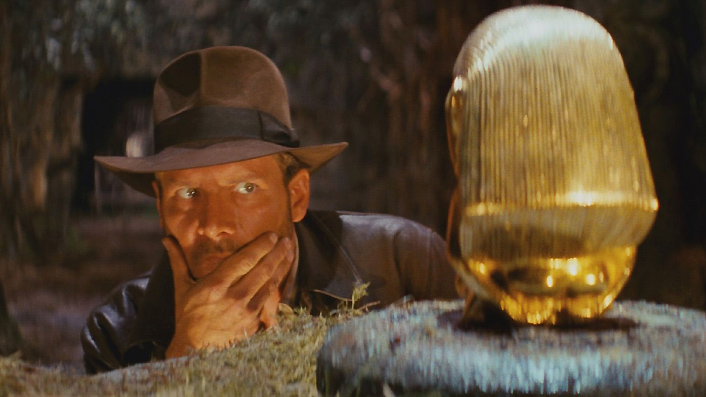 The year 2021—what a time to see so many Nazis get shot, punched, splattered and melted. As if there ever was a bad time… It's also never the wrong time to revisit Harrison Ford's first outing as whip-cracking, globe-trotting, snake-hating archeologist Indiana Jones. Set in 1936, Indy's racing the Nazis to get to the Ark of the Covenant, and his adventuring is filled with thrilling, iconic moments. Sure, trying to retcon the title to Indiana Jones and the Raiders of the Lost Ark was a stupid, nonsensical idea (wasn't Indy himself one of the titular raiders?), but that can't dent this action-packed pic—especially if you just ignore it.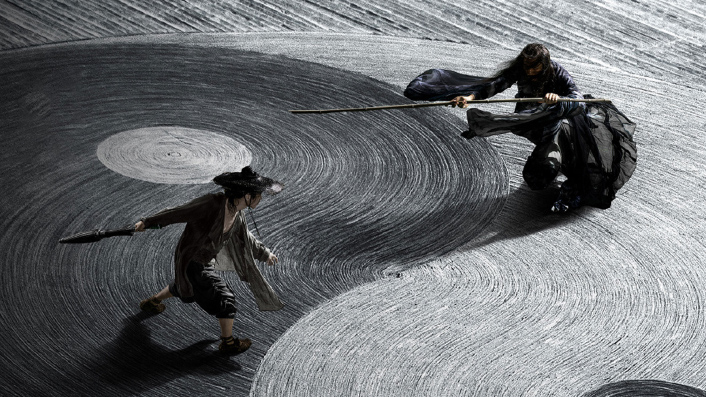 This stunningly beautiful wuxia pic is a feast for the eyes, largely black and grey (with delicate dabs of colour) to highlight its gorgeous compositions and martial arts sequences. In an example of Shakespeare-worthy court intrigue, a double (shadow) poses as the military commander of an ancient Chinese kingdom ruled by a young and unpredictable king. With the real, unwell, commander orchestrating events from behind the scenes, war is begun with rival kingdoms, a conflict the king has been unwilling to start, and is now powerless to stop—luckily for us, with the action scenes that will entail.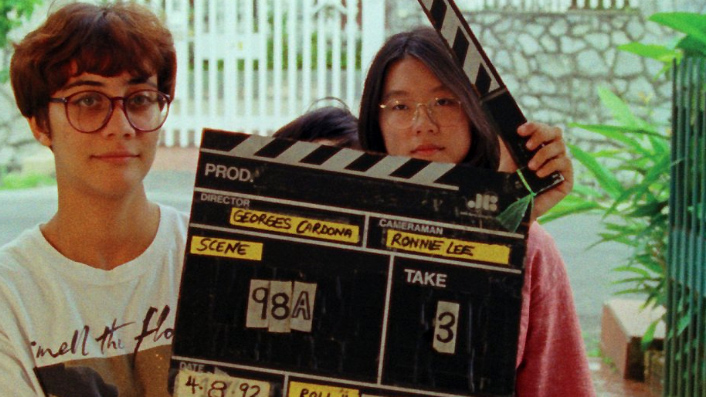 A documentary tracing the making of a pioneering independent film shot in Singapore in 1992, Shirkers is a fascinating blend of autobiography, cinema history and mystery. A trio of young women with a shared love of indie film, zine culture and alternative music set out to make an indie film, with the assistance of an older American ex-pat mentor. Production commenced, film was shot—and then the footage disappeared. In Shirkers, the film's screenwriter and lead actor Sandi Tan tells the story of how their film came to be, and tries to find out what happened to it.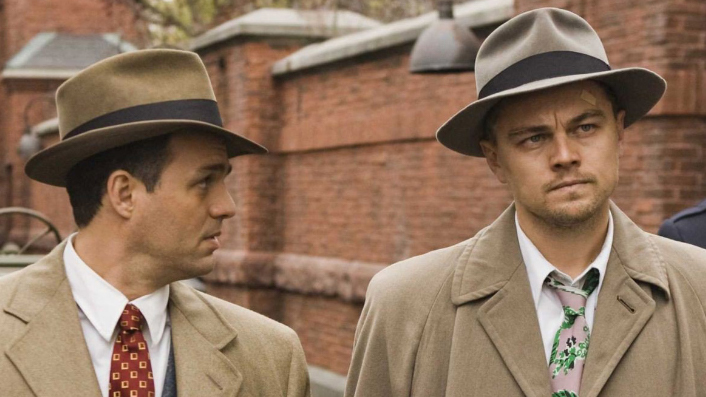 Martin Scorsese takes a psychological thriller into the same horror territory seen earlier in his career with Cape Fear. DiCaprio stars as Teddy (in his fourth starring role in a row for Marty) alongside Mark Ruffalo, the pair playing cops investigating the disappearance of a patient from a hospital for the criminally insane in the 1950s. Teddy soon starts to suspect there's more going on behind the scenes, and as the island gets shut off from the mainland by a violent storm, finds his sanity going wobbly in wonderfully watchable fashion.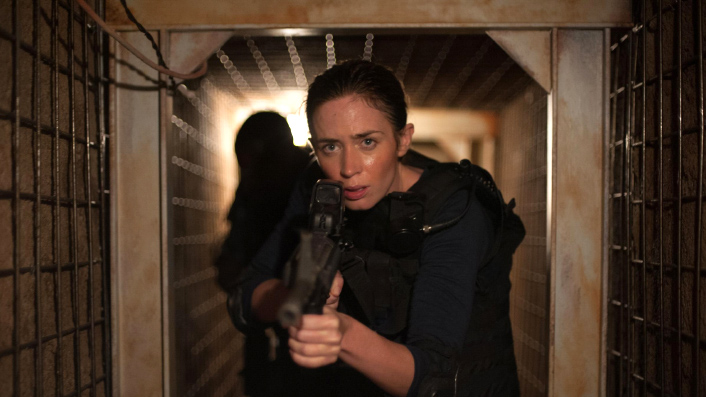 The insanity and violent reality of the modern war on drugs are depicted in jaw-dropping fashion throughout Denis Villeneuve's nerve-wracking action thriller, following US drug enforcement's fight against drug cartels on both sides of the Mexican border. Tense as hell, with great set-pieces, the film's anchored by Emily Blunt, essential in counterbalancing the film's macho energy (not to say anything bad about the jaded Josh Brolin and chilling Benicio Del Toro here). Unfortunately the importance of Blunt was demonstrated for all the wrong reasons when she was absent from the vastly inferior, overly-cynical sequel.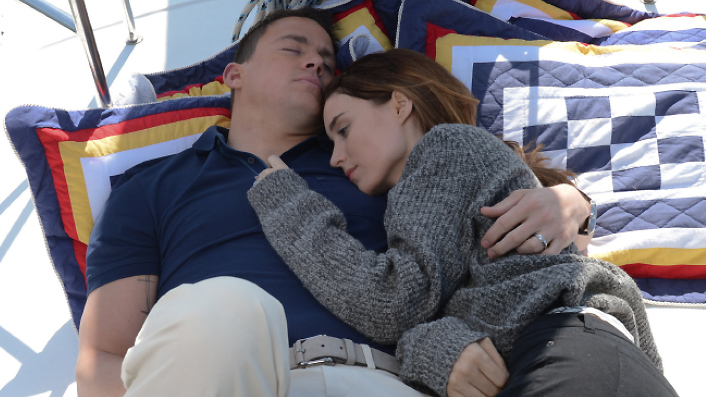 It may have all the trappings of a medical drama, but Steven Soderbergh's Side Effects is actually an enjoyably absurd twist-laden thriller led by impressive star power (Rooney Mara, Channing Tatum, Jude Law, Catherine Zeta-Jones). Yes, it may start with Mara's character experiencing strange sleepwalking episodes thought to be caused by a new prescription drug, but holy shit, it does not end there. From screenwriter Scott Z. Burns (frequent Soderbergh collaborator who wrote pandemic streaming fave Contagion) to the cast and director, everyone seems to be having a blast in pushing the boat out.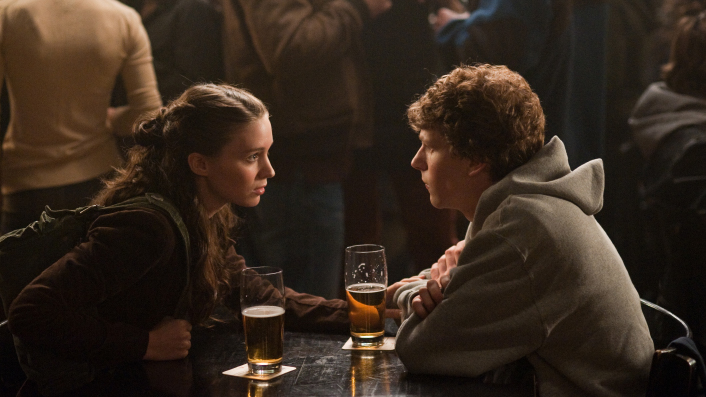 Yes, since 2010 we've all gotten to realise that Facebook sucks and Mark Zuckerberg is even more of a dick than seen here, but David Fincher's recounting of the conflict-generating, fake news-propagating, Nazi-enabling, data-mining machine's origins still stands as a superb piece of dramatic filmmaking. Corporate true stories don't come much sharper or slicker than this, thanks in no small part to Aaron Sorkin's script (and Jesse Eisenberg's unflattering portrayal of MZ)—even if the true nature of what was being unleashed on us wasn't clear at the time.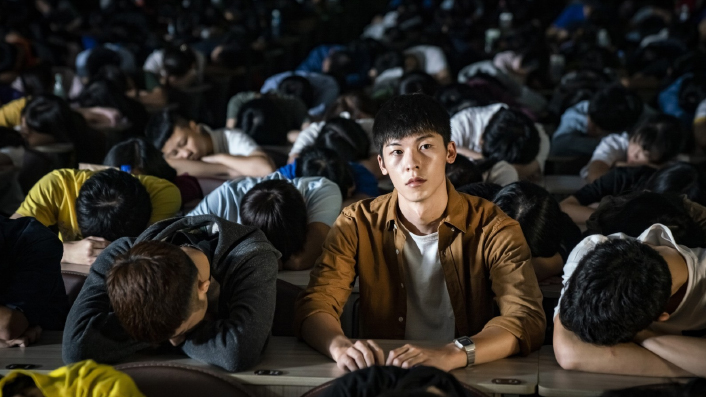 AKA the film that no-one seemed to know was on Netflix for most of 2020—including Netflix. Taiwan's entry for the 2021 Oscars lives up to the late hype, a family drama of sweeping novelistic scope that deftly balances estrangement, criminality, tragedy, and shame to moving dramatic effect and finds time to dish out moments of humour throughout its two and a half hours.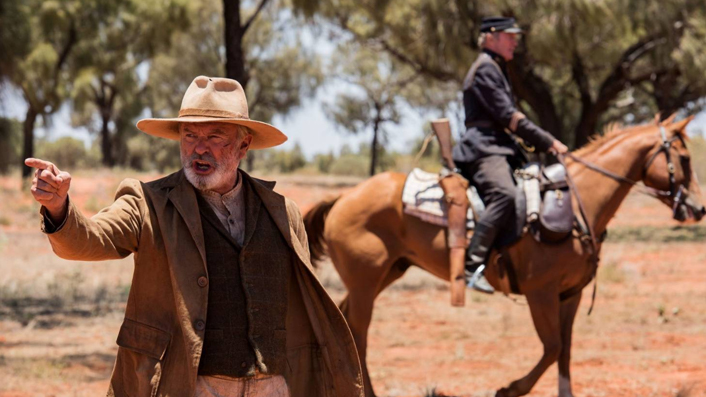 At times exploiting the Western genre's conventions and at others gently subverting them, Warwick Thornton's Sweet Country sees an Aboriginal stockman and his wife flee across the Outback after committing the cardinal sin of killing a white man in self-defense. Among their pursuers, Bryan Brown is a mean bully, prone to erupting in spittle-flecked fury while Sam Neill only sporadically emerges from myopic thrall to the Bible. An often searing portrayal of colonial racism and rage at a time when today's cultural paradigm coalesced—a continent ruled by arrogant invaders, who've dispossessed the indigenous people's connection to culture and country.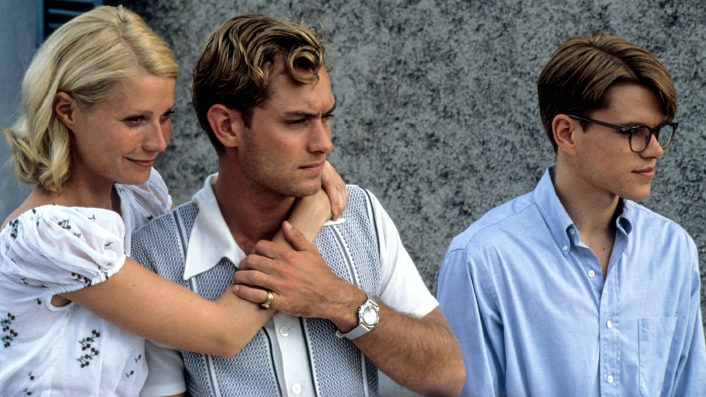 20+ years on, Anthony Minghella's adaption of Patricia Highsmith's novel (itself 65+ years old) remains a masterful psychological thriller. Here the same qualities that allow Matt Damon to be one of cinema's most reliable everyman movie stars—letting audiences project themselves into his characters (even when they are amnesiac assassins, for example—are put to their most unsettling use. He might seem like a fun grifter at the beginning, but Tom Ripley's unthreatening, boyish façade masks something much more sinister. As he appropriates the identities of others, it's more than just a con. Ripley wants to be them, and it threatens everyone around him.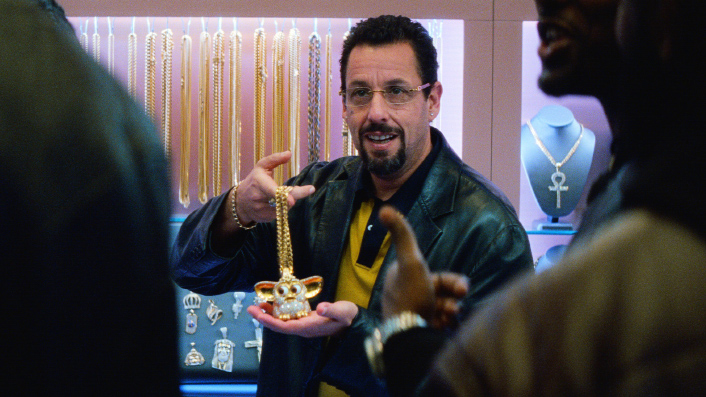 Adam Sandler is in top form in this anxiety-inducing drama, frantic and self-destructive as he does a high-wire act under the weight of the multiple gambles of his life (literal gambling, high-risk gem deals, debts to unsavoury characters, juggling mistress and family relationships). Filmmakers the Safdie brothers populate their film with a great cast as we follow Sandler's character through increasingly high stakes, with Uncut Gems also managing to be funny and tender around the pulse-pounding. Maybe the most intense movie you'll find on Netflix, and yes, THERE IS QUITE A LOT OF SHOUTING.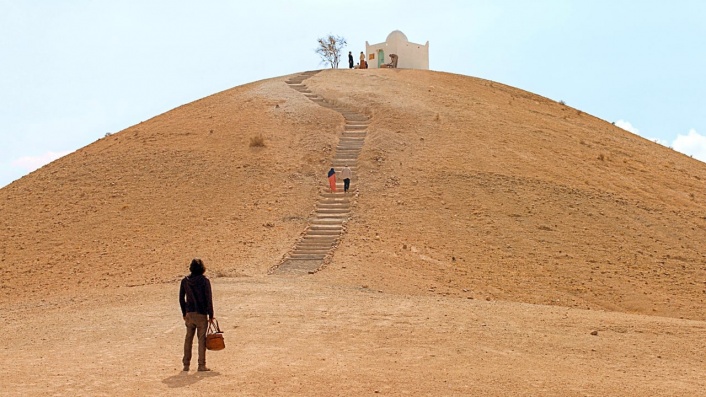 A treat from NZ International Film Festival 2020 (making our top ten of the fest). This Morocco-set caper pic follows a thief released from prison only to find a major obstacle to regathering his stashed loot. His hiding place has been mistaken for a saint's grave, and a shrine and village now stand between him and his ill-gotten gains. What happens next is a gentle delight for people to discover on Netflix, infused with a dry comic sensibility sometimes reminiscent of the Coens.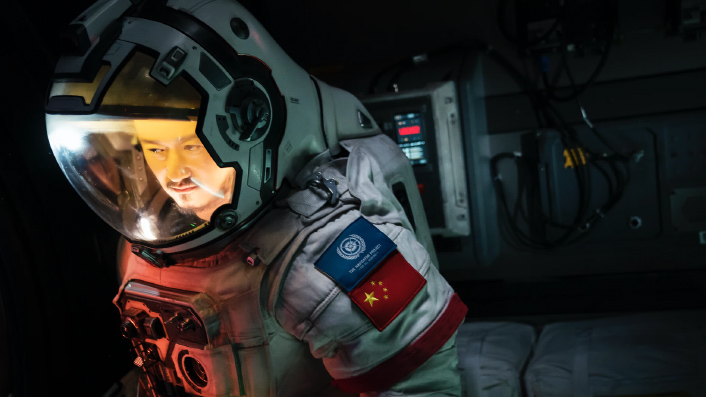 What do you do when a suddenly transforming sun is confirmed to expand to the point that it will engulf the Earth in 300 years and render us extinct with rising temperatures long before that? This Chinese blockbuster's solution lies in the title—fly the bloody planet out of the solar system and to safety (a bit more ambitious than Armageddon, no?). Based on the novella by Chinese sci-fi great Cixin Liu (The Three-Body Problem), the film brings hard sci-fi and a fresh perspective to bear on its Emmerich-like solar threat, intriguing in its depiction of humanity taking up the incomprehensible challenge, as well as what happens when things inevitably don't entirely go to plan.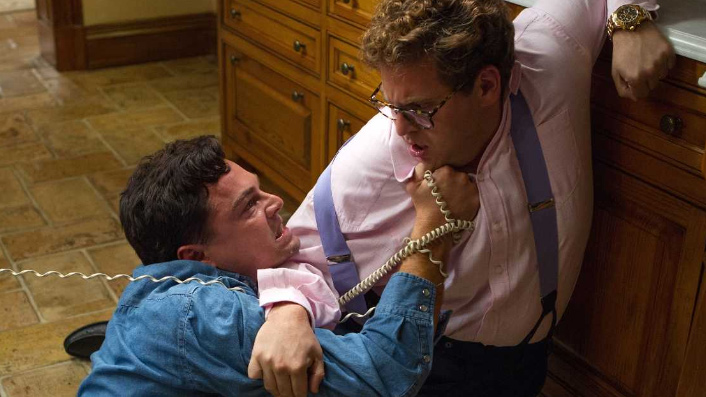 Scorsese's funniest film is an overlong tale of excess, but with so much to enjoy what would you cut? DiCaprio is ridiculously watchable as financial fraudster Jordan Belfort, sharing extremely memorable screentime with Jonah Hill and Margot Robbie (in her breakout film). Hopped up and energetic, The Wolf of Wall Street is as frantic and excessive as the lifestyle it depicts, trading in the more stylish elements of Scorsese's gangster pics for a drug-fueled sprint through the excess of the 80s and 90s—even if it might not have a hell of a lot to say.