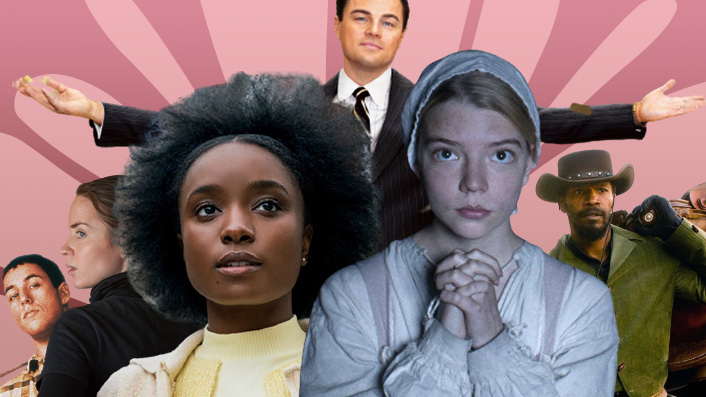 The 50 best movies on Netflix New Zealand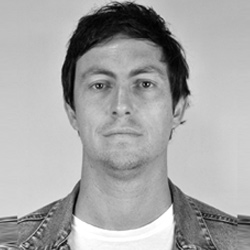 ---
Behold, Steve Newall has crafted the definitive list of the best films currently available to stream on Netflix NZ. We'll update this post each month as films come and go from Netflix.
Real housefires aren't like the movies…

In reality, if you're not out in three minutes, you die. Be a superhero and make sure you have working smoke alarms in your household. Not only will that help keep your family safe – working smoke alarms mean you're four times more likely to survive a house fire – but you'll also be around to watch many more movies in the future.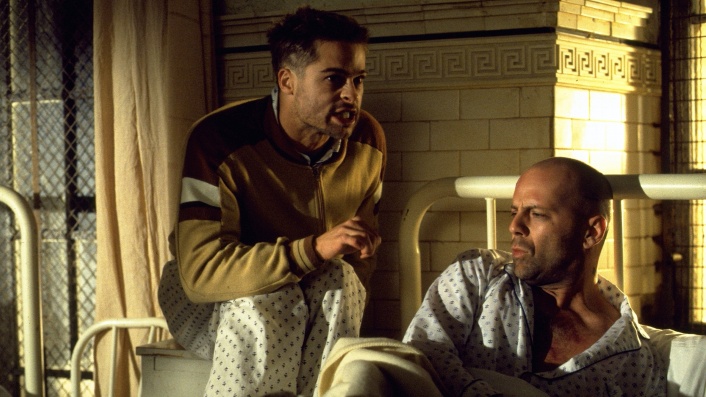 Despite—or maybe because of—having fewer opportunities to trade on his charisma here, Bruce Willis is in arguable career-best mode, navigating fractured time and sanity. On a mission from a pandemic-ravaged future, Cole (Willis) seeks out the mysterious people behind the virus that is about to devastate humanity—bringing him into contact with an OTT, Oscar-nominated Brad Pitt and plenty of Terry Gilliam grim pessimism in the process.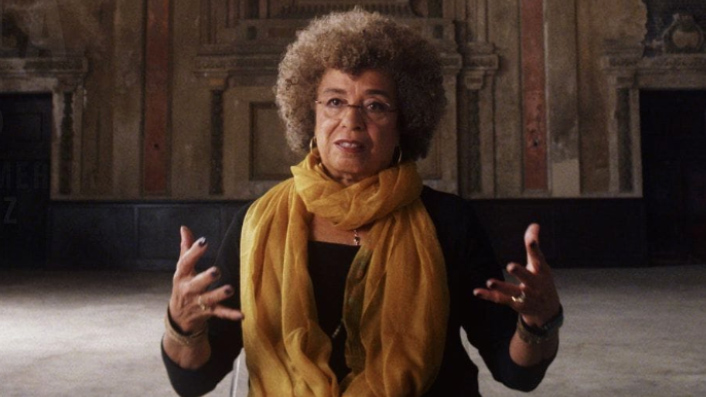 Getting started with some of the heaviest, never not timely, viewing on Netflix, director Ava DuVernay (Selma) explores the injustice of the US prison system and what it reveals about racial inequality in America. Nominated for a Best Documentary Oscar and winning a BAFTA and Emmy, DuVernay's film takes its title from the 13th Amendment—abolishing slavery in 1865, except in the case of criminal convictions. The resulting prison-industrial complex is terrifying to behold, a country with 5% of the world's population has 25% of its prisoners, disproportionately black in a continuation of centuries of racist legislation.
See also:
* Everything coming to Netflix next month
* All new movies & series on Netflix
* All new streaming movies & series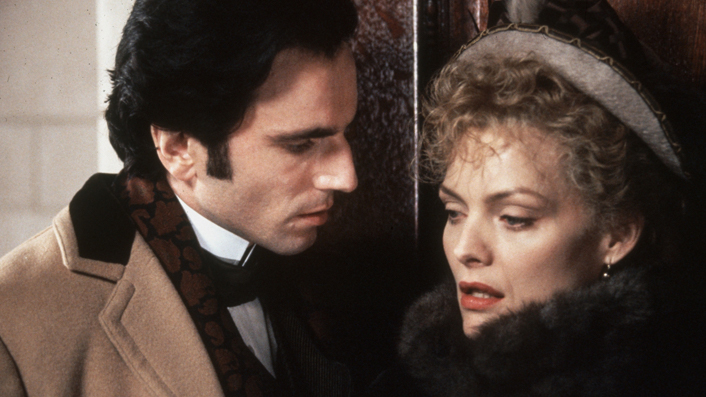 Martin Scorsese's period romance is a wonderfully-crafted gut-punch of simmering longing. 19th century New York high society is the setting for this gripping tale of a young lawyer (Daniel Day-Lewis) who falls in love with a woman (Michelle Pfeiffer) scandalously separated from her husband—despite being engaged to her cousin (Winona Ryder)—all a delight to watch. Every transgressive glance or loaded word lands a powerful blow as we take in perhaps the most appropriate erotic tale of the COVID era, one where two people drawn to each other exist in an anguished orbit of not touching, their affections quarantined.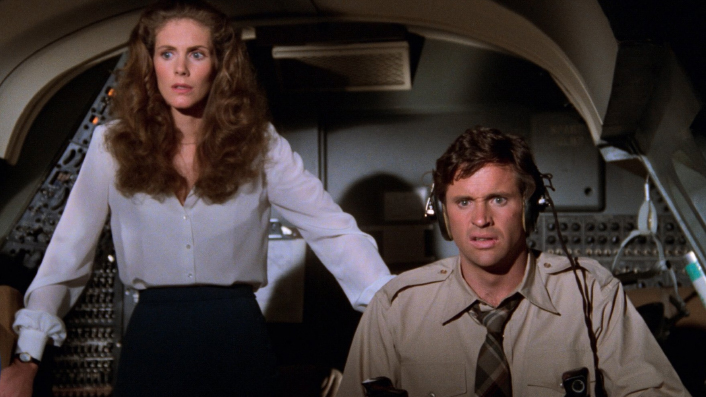 In 2000 the American Film Institute declared this the 10th funniest comedy ever. Before you complain, we completely agree—it should probably be ranked higher. Reportedly featuring one joke per 20 seconds on average, the Zucker, Abrahams and Zucker 1980 disaster movie spoof is still relentlessly absurd and hilarious (not to mention infinitely quotable/GIFable) 40 years later.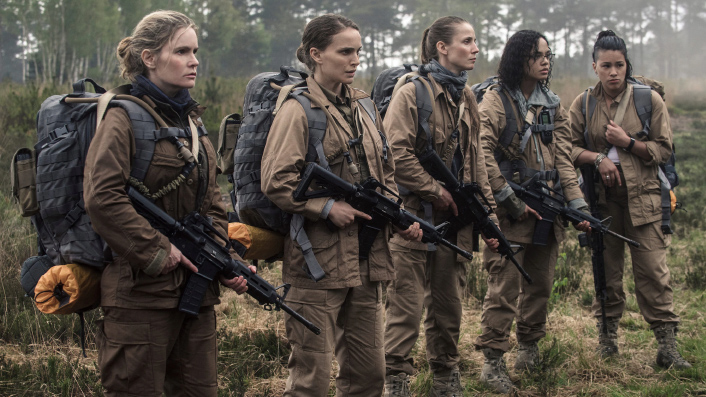 Alex Garland made a big splash with feature debut Ex Machina after writing in the sci-fi genre with Sunshine and Dredd. The former novelist tackles one hell of a tricky adaptation here in the form of the first installment in Jeff VanderMeer's trippy Southern Reach trilogy, his writing bordering at times on the unfilmable. With a powerful cast of women led by Natalie Portman and an affecting, disorienting Geoff Barrow/Ben Salisbury score, Garland takes us on a psychedelic journey into body horror, transformation, depression and grief, with gorgeous visuals fleshing out Annihilation's tendencies towards Lovecraft and Ballard.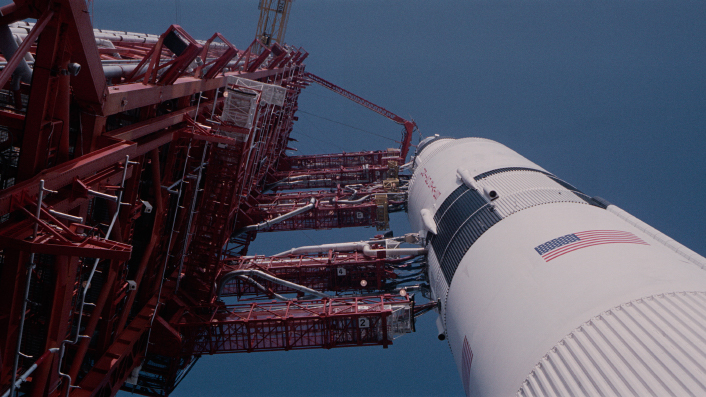 A triumph of archival documentary-making after sorting through roughly 11,000 hours of uncatalogued footage and restoring it to pristine glory. From the opening footage of NASA's crawler-transporter slowly driving the rocket to its launch site this film looks INCREDIBLE. Dispensing with narration as it follows the events of the moon landing in sequence, Apollo 11 is intimate, enormous, detail-rich, and equipped for audience heart-in-mouth moments.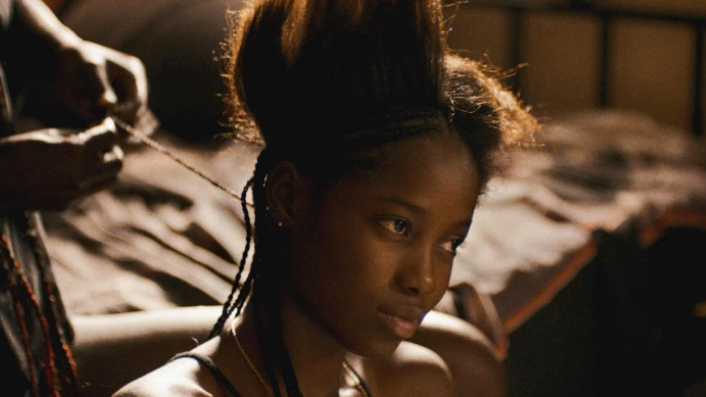 Set in Senegal's capital Dakar, supernatural romantic drama Atlantics follows interweaving narratives—construction workers rail against not being paid to build a shining corporate tower above the impoverished city, and teenaged Ada prepares for her arranged marriage. Connecting the two is Ada's romance with Souleiman, one of the aforementioned workers, who's among a group of them to set sail in the middle of the night for Spain. Things get odd when illness begins to befall those close to these men, and Souleiman's said to have made a reappearance. A deft blend of various elements, and a super promising first feature from Mati Diop (also the first black woman to direct a film in competition at Cannes).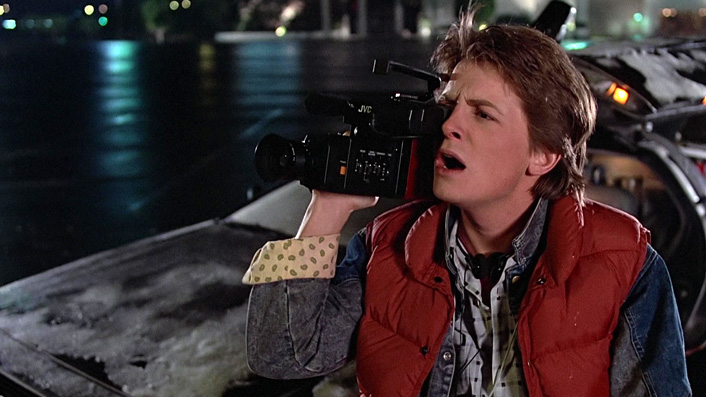 Robert Zemeckis's enduring classic sees a teenager struggle with travelling back in time (as well as struggling with the Oedipal complex) after being transported to a confusing era, 30 years in the past—a time gap that suggests if this were made now, Marty McFly's destination would be the ancient epoch of 1990 rather than 1955. It's hard to pick favourites between this and its superb first sequel (also on Netflix), involving a time leap forward to the distant future of 2015, and relishing its detailed depictions of a timeline in which Biff Tannen channels the grossness of Trump. Still, there's a joy to the original that's hard to top.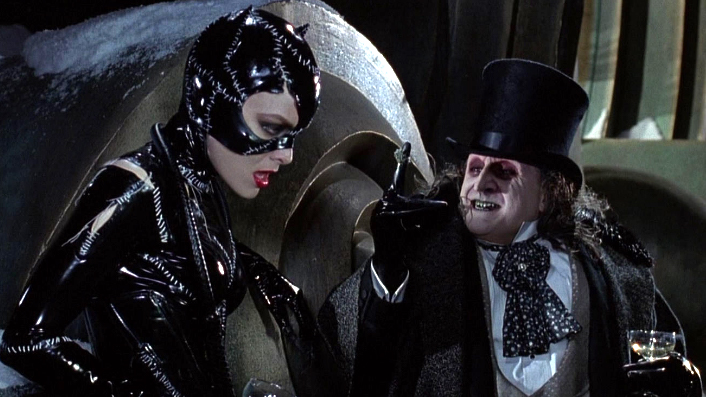 Packed to the gills with creativity and great performances, Tim Burton's sole sequel boasts an iconic turn from Michelle Pfeiffer, a perfectly-cast Danny DeVito, and a welcome second chance to see Michael Keaton's off-kilter take on Batman/Bruce Wayne. It says a lot when Christopher Walken isn't the loudest thing about a film, like he is here playing the Trump-y Max Shreck, thanks to Burton's endlessly imaginative vision that propels one of Hollywood's weirder blockbusters.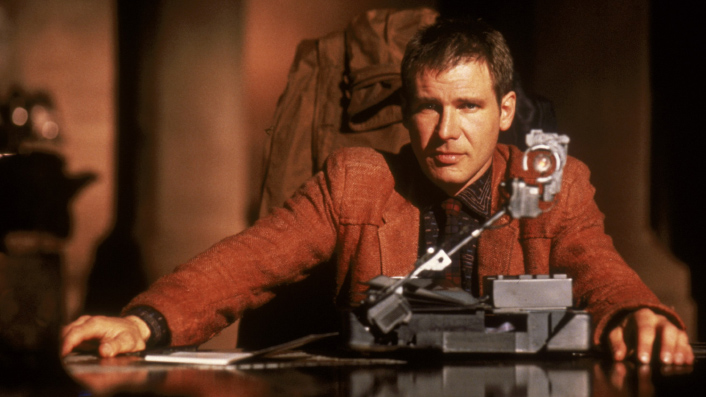 Ridley Scott's groundbreaking sci-fi pic went through a few edits/meddles over the years, with six versions seen by audiences before settling into its final form with 2007's The Final Cut. A dystopian 2019 provides a grimy backdrop to this noir-indebted tale of replicants and their hunters—with a femme fatale thrown in for good measure. Harrison Ford's combo of good looks, bad mood and grizzled mumbles make for a classically cut gun-for-hire/gumshoe, one of several increasingly tragic figures caught up in Scott's tale. Netflix has also recently added Denis Villeneuve's pretty damn excellent sequel Blade Runner 2049.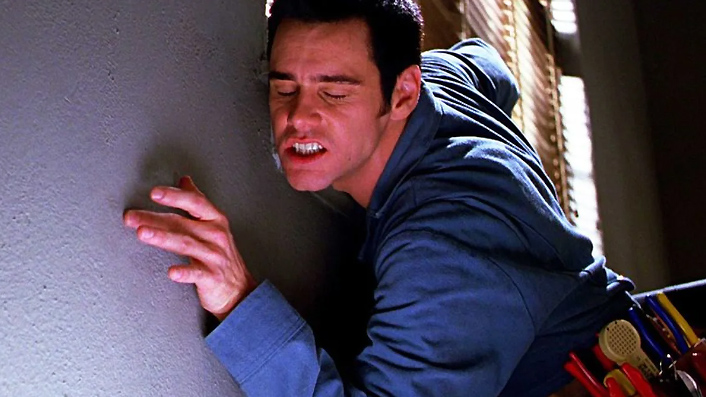 At the time of its release a darker turn than people expected from star Jim Carrey, The Cable Guy is a wonderfully watchable marriage of his up-to-11 comedy style and the sub-category of psychological thrillers defined by unhealthy relationships—satirising films like Cape Fear. Matthew Broderick's hapless schmuck opposite Carrey is another spot of perfect casting, the pair mismatched at opposite ends of the spectrum, with one utterly unthreatening and the other outrageously unhinged. The Medieval Times sequence is just one of the great moments in this excellent black comedy.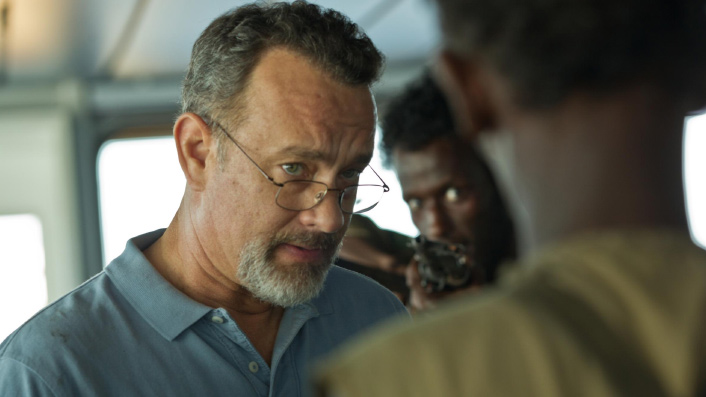 "Look at me. I'm the captain now," declared Barkhad Abdi in his stunning debut role, facing off against all-timer Tom Hanks in this tense real-life tale of a ship hijacking. Hanks plays Richard Phillips, trying desperately to keep everyone alive as the situation off the Somali coast becomes increasingly charged, another nailbiter from director Paul Greengrass (United 93, The Bourne Supremacy).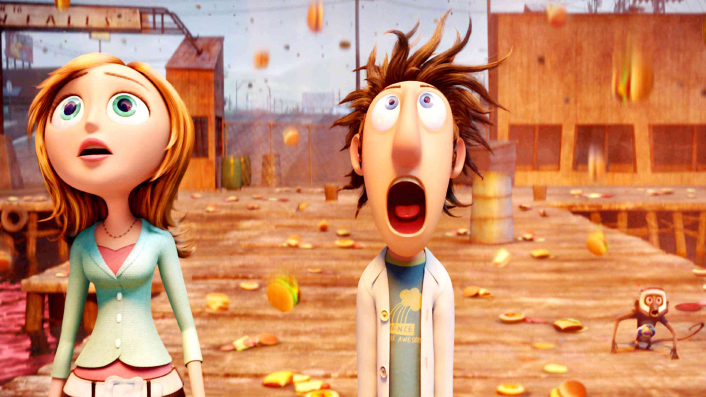 The debut of directors Phil Lord and Christopher Miller was a sign of the strain of comedy they'd have in store for audiences in their live-action Jump Street films and the animated excellence of The Lego Movie. There may be other, more critically-praised, animated films on Netflix (yes, like The Iron Giant), but do they have a machine that can turn water into food, gains sentience and rains food items on a vulnerable small town like a buffet turned disaster movie? No sir, they do not.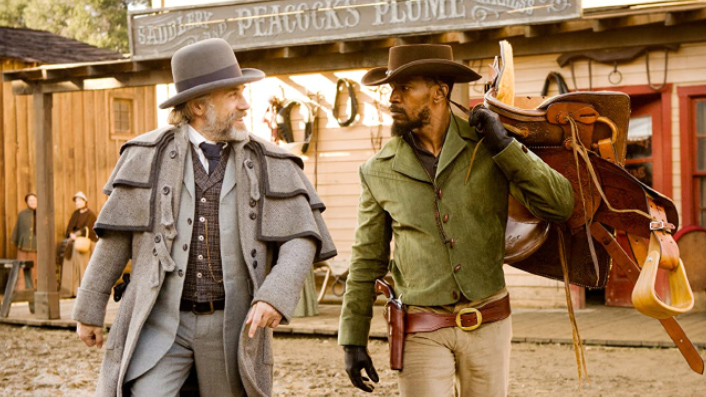 Tarantino's Spaghetti Western takes the same pleasure in meting out violent justice upon evil archetypes of history as its predecessor, revisionist WW2 pic Inglorious Basterds. Django Unchained is perhaps the funner of the two—when it's operating as an odd couple action pic rather than depicting American slavery—with Jamie Foxx a crowd-pleasing charisma machine and Christoph Waltz in Oscar-winning form. Watching them team up against plantation owner Calvin Candie (Leonardo DiCaprio) sets the film on a trajectory towards a bloody, fiery, conclusion where, as he did in films before and since, Tarantino turns the cinema into a place of palpable, if fictional, retribution.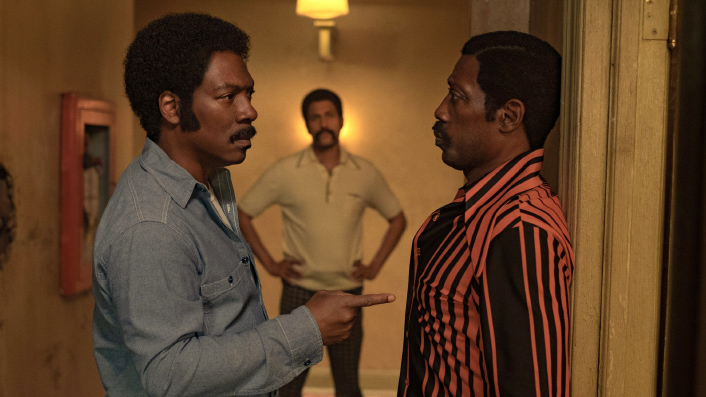 "Eddie's back!" was the exclamation heard last year as Eddie Murphy showed he'd lost none of his charm. Murphy stepped into the shoes and extended waistline of comedian Rudy Ray Moore, creator of the character Dolemite—a cane-wielding pimp who recited raunchy comedy routines, and sold a ton of profanity-laden records before setting out to make a 70s blaxploitation film. A celebration of one man's creative tenacity, and his ability to pull a filmmaking family together (experience or no experience), Dolemite Is My Name is a wonderful against-the-odds tale, with the added bonus of Wesley Snipes flamboyantly chewing the scenery in a waaay over-the-top performance.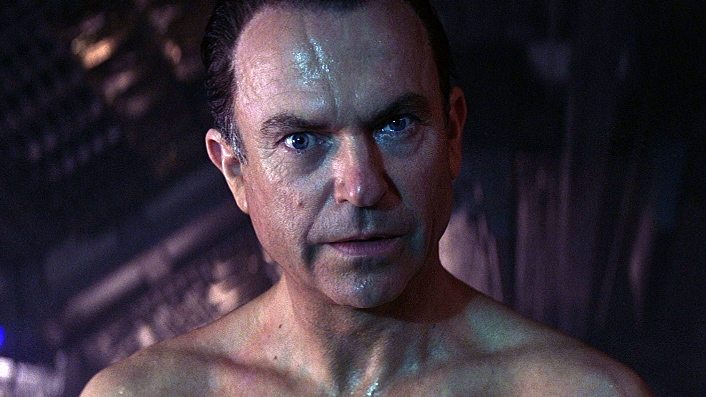 A box office dud that deservedly found its audience on home video, Paul W.S. Anderson's space-set horror moves beyond the extraterrestrial and embraces occult evilness to delightfully gruesome effect. A rescue/reconnaissance mission to a mysteriously reappeared experimental spaceship soon becomes deadly to the crew who board the Event Horizon (led by Laurence Fishburne, and including the likes of Jason Isaacs, Joely Richardson and Sean Pertwee). Along for the ride is Sam Neill, playing the designer of the ship, who over the course of the film gets to let loose in one of his most enjoyably loopy performances.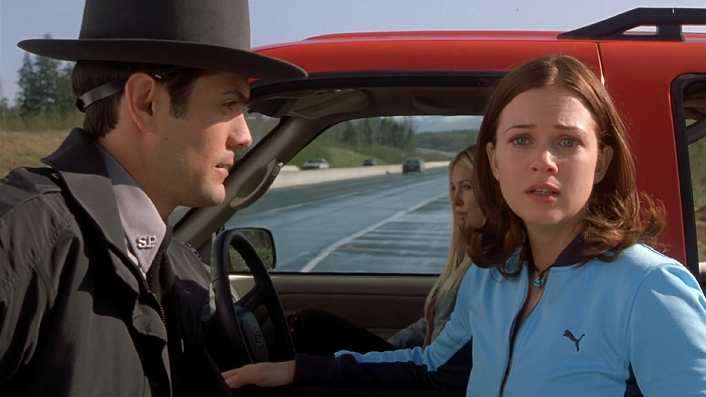 This superior horror sequel relishes a multitude of elaborate death scenes, none more so than the spectacularly staged highway catastrophe that opens the pic. Yes, it gets pretty silly, but it still works damn well nearly 20 years (and a bunch of inferior sequels) later. If you want to reminisce further, join Dominic Corry as he revels in the sadistic joy of this horror masterpiece—chronologically rating each death set-piece in the film (out of a possible ten severed heads).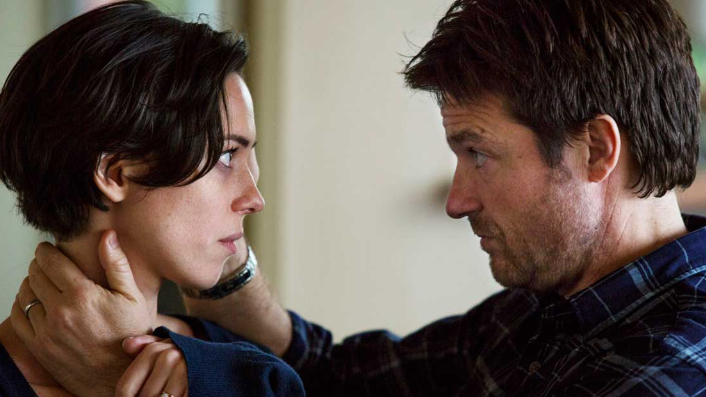 A wonderfully cast trio and a playful sense of shock and suspense propel Joel Edgerton's directorial debut. Married couple Simon and Robyn (Jason Bateman and Rebecca Hall) unexpectedly run into Gordo, a chap from Simon's past brought to magnificently creepy life by Edgerton himself. The supposedly chance encounter soon gives way to unannounced visits, unasked for gifts, and the resurrection of secrets from the past. A brutally enjoyable ride.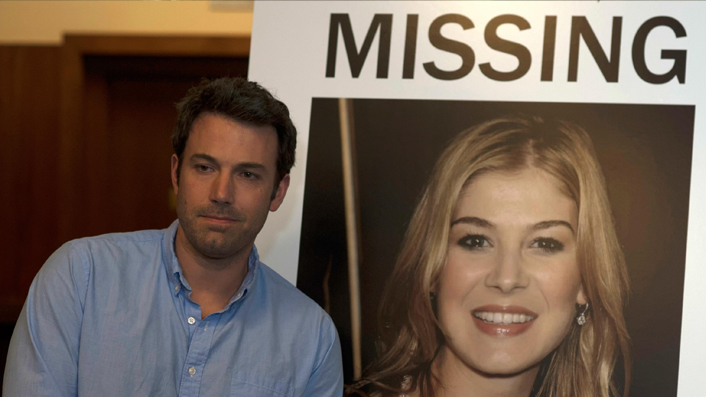 What a combination of A-games Gone Girl is. There's Gillian Flynn's novel, which she adapts for the screen here; David Fincher's grasp of tone from stylish pic to trashy goodness; and the performances of Ben Affleck and Rosamund Pike as the ill-matched Dunnes. Affleck in particular is a piece of pitch-perfect casting, drawing on his slimier, less sympathetic qualities as the kind of guy who it's easy to believe would have actually killed his wife. As her disappearance is investigated, what unfolds is a thrilling sequence of events that doesn't feel like it runs for anything like its two and half hour viewing time.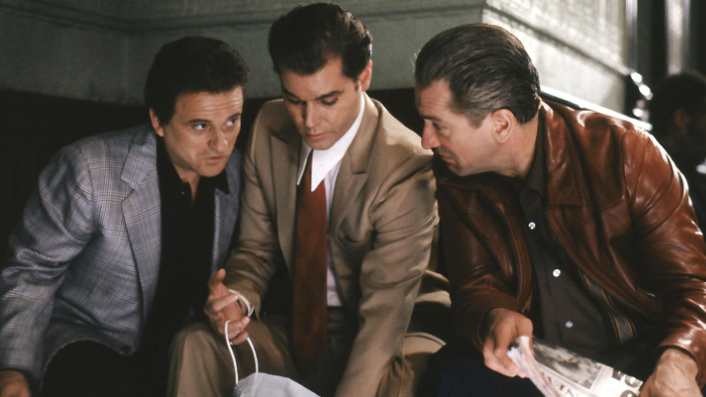 Robbed at the Academy Awards (where it bizarrely found itself up against The Godfather, Part III in a number of categories), GoodFellas was beaten for Best Picture, Best Director, Best Editing and Best Adapted Screenplay by Dances With Wolves, which we can probably agree is completely, objectively wrong (though at least there was Oscar love for Joe Pesci). Audaciously, energetically directed and harnessing great performances from Ray Liotta, Robert De Niro and Pesci, GoodFellas turns gangster life into an exhilarating thrill, the counter-point to which Scorsese explores in fellow Netflix title The Irishman.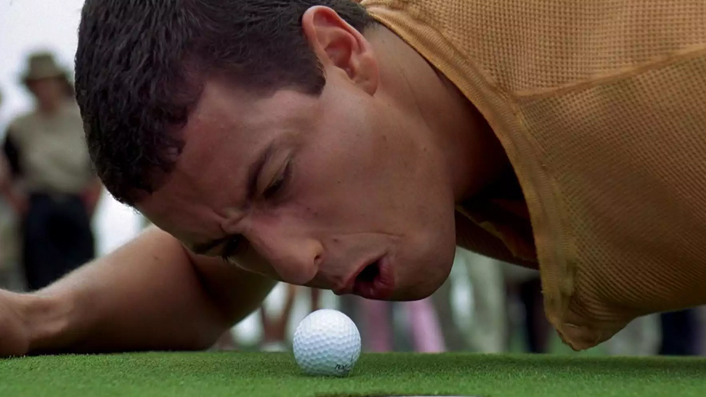 It just turned 25, but Happy Gilmore remains as entertainingly juvenile as ever. Along with the previous year's Billy Madison, this sports comedy helped establish Sandler as a comedy star, especially in countries that didn't get to see his run on SNL. Sandler's a delight to watch as the immature, angry hockey player turned golfer, helped along by one-handed mentor (Chubbs Peterson) Carl Weathers as he tries to best the arrogant Shooter McGavin (Christopher McDonald in a superb turn as a comedy heel).
Happy loves you all! Thanks for everything! pic.twitter.com/p1aY9JcFWh

— Adam Sandler (@AdamSandler) February 16, 2021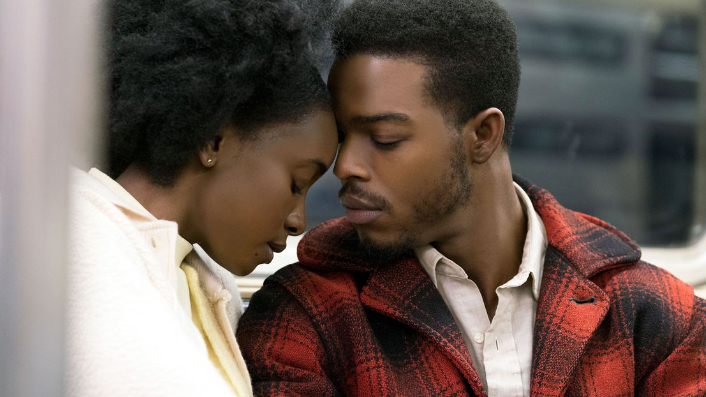 James Baldwin's 70s-set novel is brought to the screen in deeply moving fashion, a tale of romance and racial injustice whose heart beats from start to finish with a rich and sometimes tragic humanity. Following a young black couple in Harlem who struggle to begin their life together, before running afoul of a biased justice system, If Beale Street Could Talk foregrounds the black experience, depicting family and romantic relationships in living, breathing, heart-breaking fashion (as recognised in Regina King's Oscar win as the mother of the young woman fighting for her lover's freedom).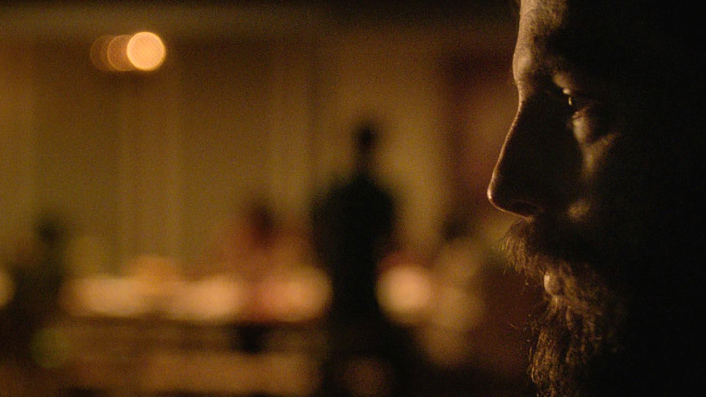 Two years after he last saw his ex-wife Eden, following the death of their son and the grief-stricken end of their marriage, Will (Logan Marshall-Green) and his girlfriend accept a dinner party invitation from Eden and her new husband David. Karyn Kusama's film may open with awkwardness, but soon finds the viewer spiralling down with Will as he revisits their old home and painful memories collide with unresolved grief and paranoia. As damaged Will finds out why Eden is so able to cope with it all, unlike himself, the slow-burning film strikes out for more edge-of-the-seat territory and one hell of a finish.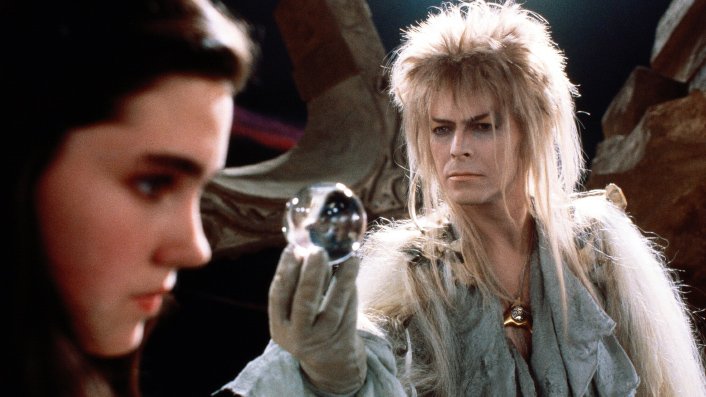 Jim Henson's fantasy adventure classic was formative viewing for a generation, growing in stature since its (financially unsuccessful) release. Little wonder, as there's abundant delight to be taken in the magnificent creations of the Jim Henson's Creature Shop, who populate the vast majority of the film. Of course there's David Bowie's Goblin King to marvel at as well (and his outfit and his, er, balls), while Jennifer Connelly is superbly cast as the adventuring teen trying to rescue her baby half-brother, in this coming-of-age adventure that is enjoyably darker and scarier than typical Henson fare.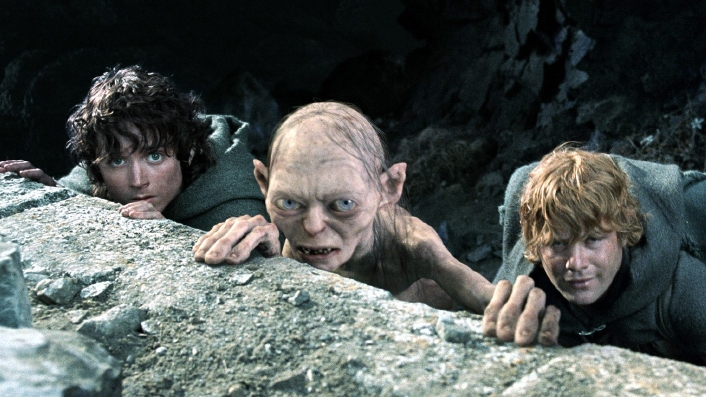 There's no Fellowship of the Ring, but The Two Towers and The Return of the King are streaming on Netflix, so you can revisit hours of compelling storytelling and see eye-popping reasons to get off your couch and do some traveling around Aotearoa. Seriously—get out there, blow your mind and help our economy, all at a time when the roads are free of campervans driven by obsessive Lord of the Rings fans. Disclaimer: none of this should get in the way of regular visits to Flicks and your fave cinemas, obviously.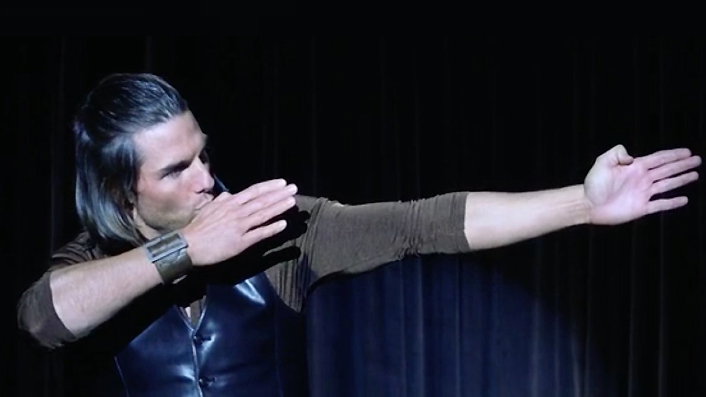 "Chill The Fuck Out and Cut Twenty Minutes." That's what Paul Thomas Anderson said on Reddit when asked what advice he'd give himself if he went back to when he shot Magnolia. His ambitious 188(!)-minute ensemble drama (made at the age of just 28) is complex and convoluted, and brimming with sublime performances—Philip Seymour Hoffman, Julianne Moore, John C. Reilly, Philip Baker Hall, kid genius Jeremy Blackman, and, of course, Tom Cruise's slimy pick-up artist, an unforgettable against-type role. Block out a whole night for this one, and relish the opportunities Netflix affords to take multiple bathroom breaks…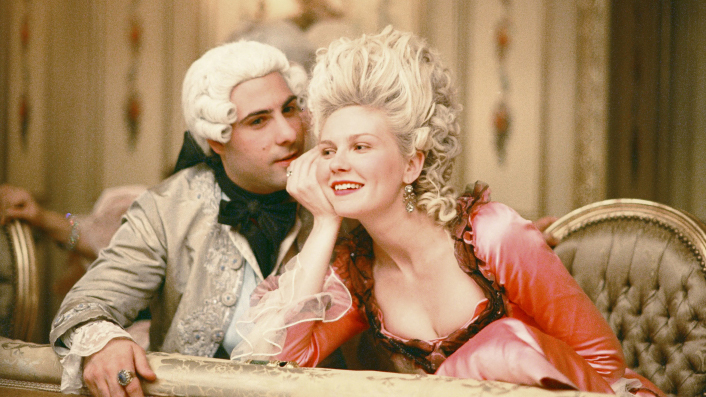 If you've enjoyed The Great, you should definitely take this for a spin. Sofia Coppola's non-stuffy approach to period storytelling ruffled feathers at the time of Marie Antoinette's release, but proves essential in this addition to her vital explorations of female isolation. Blessed with an incredible Antoinette in Kirsten Dunst, Coppola is determined for us to understand the emotion and experience of a teenager thrust into the centre of an absurd court to play the role of princess. If the vibrant energy pisses you off and you'd prefer a dry history lesson, well, there are plenty of textbooks.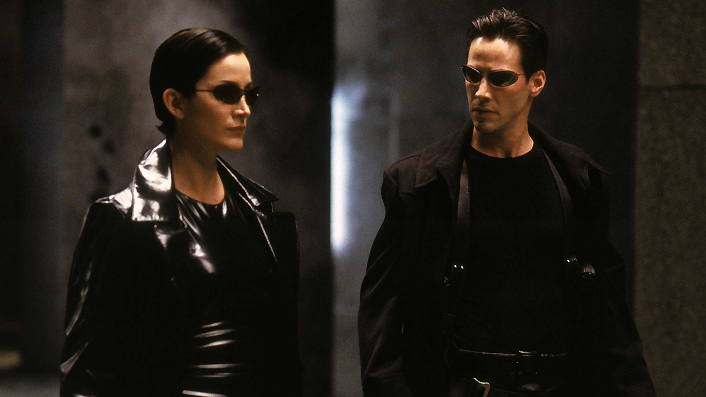 1999's action spectacular refracted a ton of sci-fi ideas and action styles through the Wachowskis' unique lens, established iconic looks and moments, and provided the audience our own "woah" moments with innovations like the advent of bullet time. Yes, we have the film to thank for the expression "red-pilling," but let's not spend any more time considering the conspiracy jerks that use this phrase. Instead, dive back into what remains a thrilling masterpiece, eminently watchable even while crammed full of ideas—and bring on next year's The Matrix 4. Need more convincing? I heard firsthand that Dave Dobbyn is a big fan.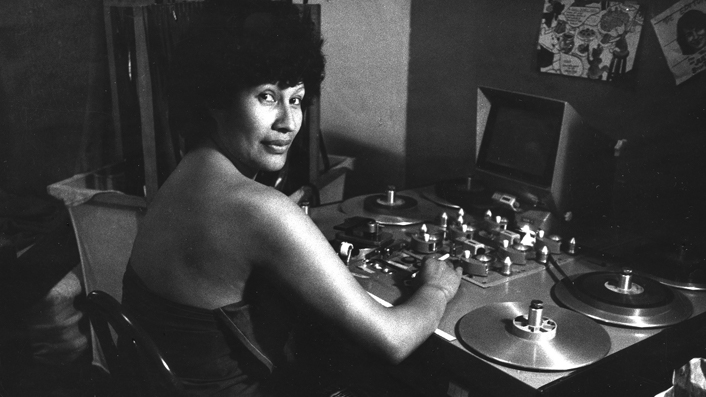 Merata Mita, the landmark Māori filmmaker who made status quo-challenging docos on Bastion Point (Bastion Point – Day 507) and the Springbok Tour (Patu!), is honoured in this personal portrait from her film archivist son Heperi. The world's first indigenous woman to direct a feature film (Mauri), Merata was also an outspoken activist—and for many years a solo mum bringing up her kids. In what doubles as vital Aotearoa film history and a deeply personal tale of family, Heperi engages with Merata's life on both sides of the camera, revisiting her films and whānau to look back on Merata's life and her impact on those around her. Essential viewing.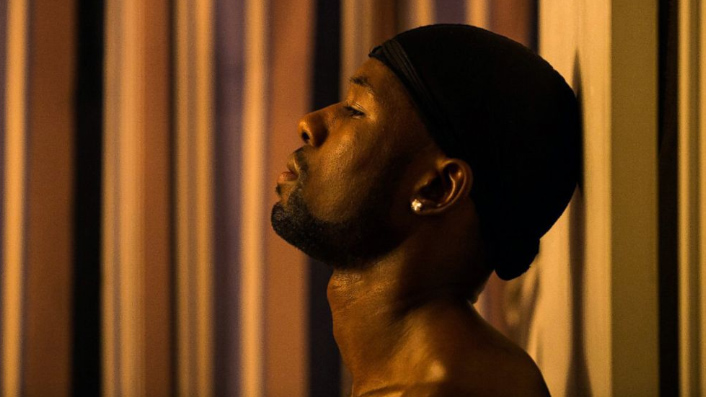 Capturing three chapters of a young black man's life, this Best Picture winner at the 2017 Oscars is a remarkable portrayal of youth, adolescence and early adulthood. Three different actors play lead character Chiron at these different ages as he deals with emotional and physical abuse and their lasting impacts, as well as navigating his identity as a gay black man. A great cast, including Trevante Rhodes, André Holland, Janelle Monáe and Mahershala Ali nail things on the acting front, while Barry Jenkins's remarkably assured direction makes this heartfelt tale sing from the screen, incredibly moving and deeply personal.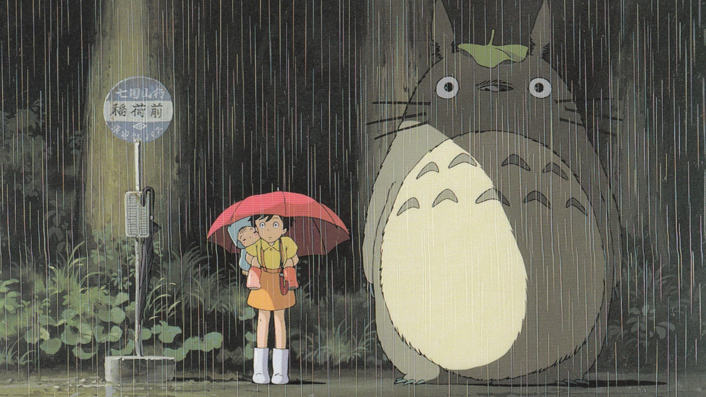 Earlier this year, Netflix delighted Studio Ghibli fans with the news that they'd acquired 21 classic films from Oscar-winning Japanese animation team Studio Ghibli ("feel free to cry big, globby tears of joy when you read this", we said). But how to pick a fave, when the work of these animation masters is brimming with perfection? Even though we have ample love for Howl's Moving Castle, Spirited Away, The Tale of the Princess Kaguya, Princess Mononoke, Laputa: Castle in the Sky and others you can see on Netflix, let's appoint My Neighbour Totoro as Ghibli's ambassador on this list (he's their mascot, after all).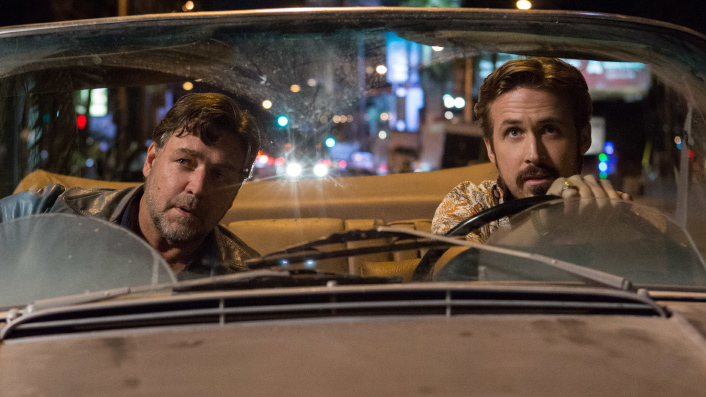 Ryan Gosling and Russell Crowe team up to winning effect in Shane Black's black comedy crime pic The Nice Guys, a great odd-couple comprising a comically hapless PI (Gosling) and a rough-as-guts enforcer (Crowe). Careening around 1970s Los Angeles, the duo are trying to track down a missing young woman whose trail will lead them into the pornography industry, as well as conflict with the city's bureaucracy (and of course some hoodlums and assorted cannon fodder). Black was back at his best here, and the chemistry between Gosling and Crowe nothing short of magnificent.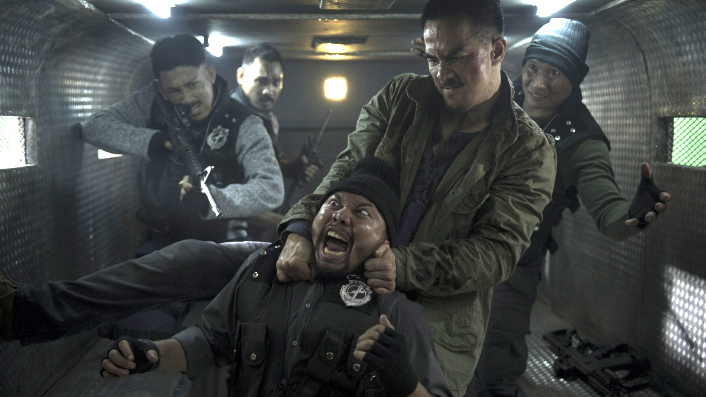 Surely the most over-the-top action you'll find on Netflix, this Indonesian pic shares thrilling choreography and key cast members with The Raid, but gleefully embraces the gory end of action. Director Timo Tjahjanto serves up a massive body count, and relishes coming up with as many different ways for a human to kill another human as he can, broken cattle bones in a freezing works being among our favourites (along with plenty of other shooting, breaking, and chopping manoeuvres). There's probably a story in there somewhere but it escapes us just now—doesn't stop this from being incredibly entertaining.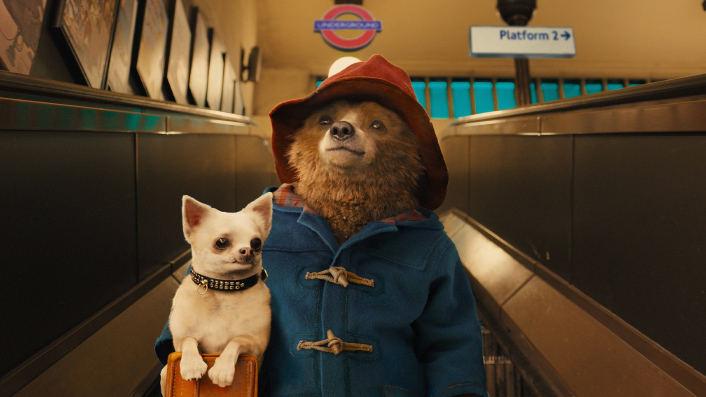 If you have even one shred of a functioning heart, be prepared to be won over by this extraordinarily adorable talking bear in an extraordinarily British pic that abundantly illustrates a family-friendly film's seldom-realised potential to enrapture all ages. In Paddington, adventuring and amusement are never lagging as Paddington proves a loveable comic disruption to his adoptive family (Sally Hawkins and Hugh Bonneville, Madeleine Harris and Samuel Joslin), and finds himself going up against an enjoyably OTT villain in the form of Nicole Kidman. The results? So adorable you just want to squeeze something to bits.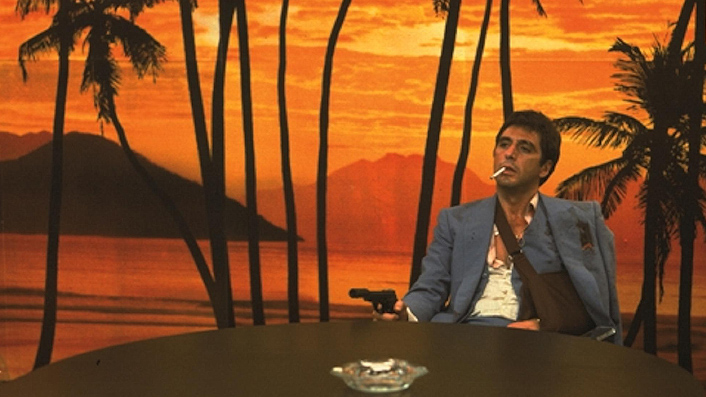 Brian De Palma's 1983 gangster remake built around an iconic Pacino performance. This Oliver Stone-penned and Giorgio Moroder-soundtracked coke-fuelled tale of the rise and [spoiler] of a Cuban refugee in Miami has left an indelible mark on pop culture, thanks to oft-quoted lines of dialogue, a huge influence on the hip hop world, and serving as the key inspiration for Grand Theft Auto: Vice City. The film also launched the career of the then-unknown Michelle Pfeiffer—so thanks, Scarface!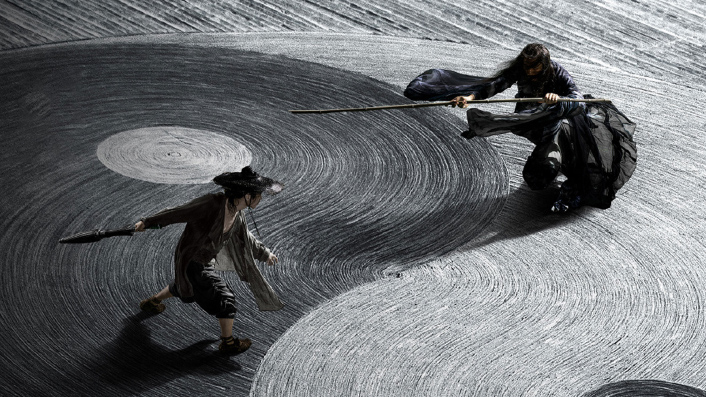 This stunningly beautiful wuxia pic is a feast for the eyes, largely black and grey (with delicate dabs of colour) to highlight its gorgeous compositions and martial arts sequences. In an example of Shakespeare-worthy court intrigue, a double (shadow) poses as the military commander of an ancient Chinese kingdom ruled by a young and unpredictable king. With the real, unwell, commander orchestrating events from behind the scenes, war is begun with rival kingdoms, a conflict the king has been unwilling to start, and is now powerless to stop—luckily for us, with the action scenes that will entail.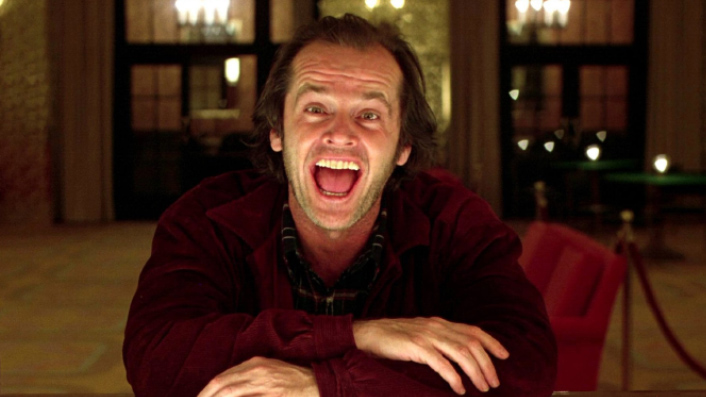 Kubrick's horror masterpiece needs no introduction. Like some of other films on this list, it has permeated pop culture thanks to unforgettable imagery, a combination of creeping dread and outright terror, and magnificent performances led by a foaming mad Jack Nicholson. Stephen King might not be the biggest fan, but in the hands of Kubrick, King's novel—inspired the author's alcoholism and his stay at The Stanley Hotel—transcends the B-movie ghetto usually assigned to horror, becoming something more profoundly affecting in the process.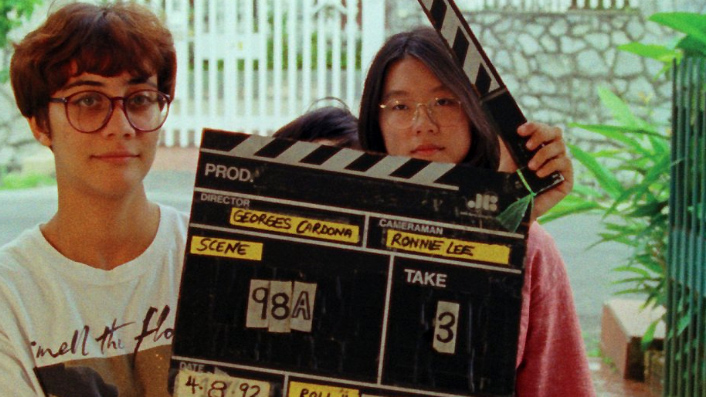 A documentary tracing the making of a pioneering independent film shot in Singapore in 1992, Shirkers is a fascinating blend of autobiography, cinema history and mystery. A trio of young women with a shared love of indie film, zine culture and alternative music set out to make an indie film, with the assistance of an older American ex-pat mentor. Production commenced, film was shot—and then the footage disappeared. In Shirkers, the film's screenwriter and lead actor Sandi Tan tells the story of how their film came to be, and tries to find out what happened to it.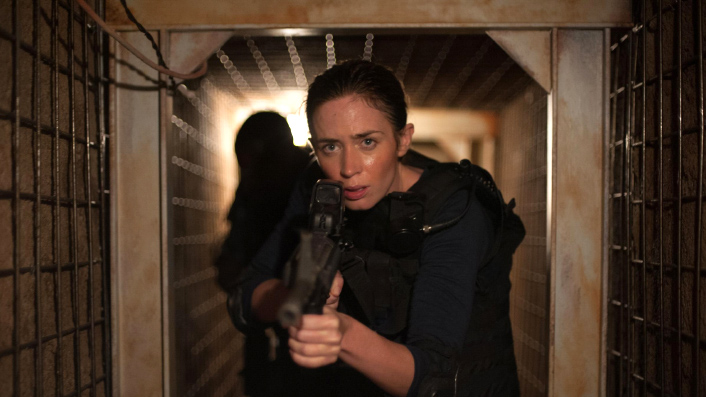 The insanity and violent reality of the modern war on drugs are depicted in jaw-dropping fashion throughout Denis Villeneuve's nerve-wracking action thriller, following US drug enforcement's fight against drug cartels on both sides of the Mexican border. Tense as hell, with great set-pieces, the film's anchored by Emily Blunt, essential in counterbalancing the film's macho energy (not to say anything bad about the jaded Josh Brolin and chilling Benicio Del Toro here). Unfortunately the importance of Blunt was demonstrated for all the wrong reasons when she was absent from the vastly inferior, overly-cynical sequel.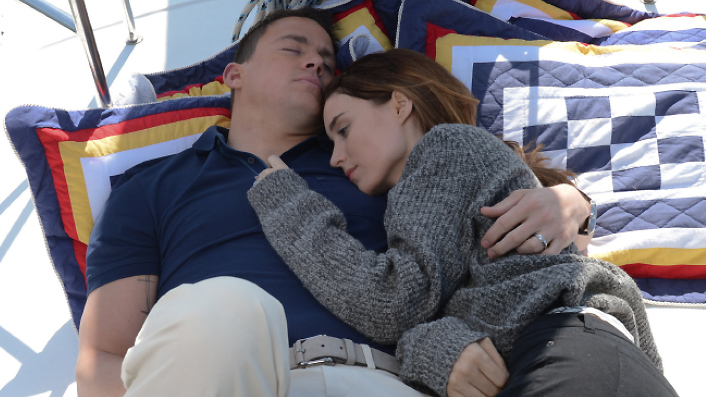 It may have all the trappings of a medical drama, but Steven Soderbergh's Side Effects is actually an enjoyably absurd twist-laden thriller led by impressive star power (Rooney Mara, Channing Tatum, Jude Law, Catherine Zeta-Jones). Yes, it may start with Mara's character experiencing strange sleepwalking episodes thought to be caused by a new prescription drug, but holy shit, it does not end there. From screenwriter Scott Z. Burns (frequent Soderbergh collaborator who wrote pandemic streaming fave Contagion) to the cast and director, everyone seems to be having a blast in pushing the boat out.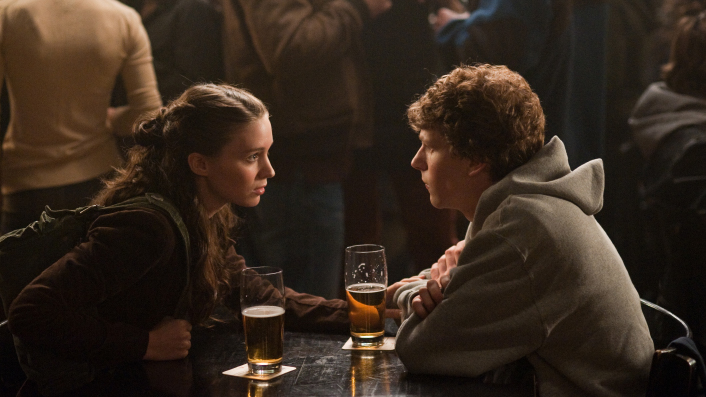 Yes, since 2010 we've all gotten to realise that Facebook sucks and Mark Zuckerberg is even more of a dick than seen here, but David Fincher's recounting of the conflict-generating, fake news-propagating, Nazi-enabling, data-mining machine's origins still stands as a superb piece of dramatic filmmaking. Corporate true stories don't come much sharper or slicker than this, thanks in no small part to Aaron Sorkin's script (and Jesse Eisenberg's unflattering portrayal of MZ)—even if the true nature of what was being unleashed on us wasn't clear at the time.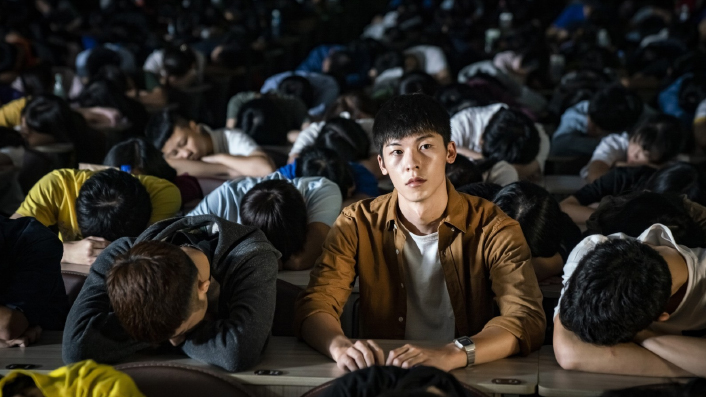 AKA the film that no-one seemed to know was on Netflix for most of 2020—including Netflix. Taiwan's entry for the 2021 Oscars lives up to the late hype, a family drama of sweeping novelistic scope that deftly balances estrangement, criminality, tragedy, and shame to moving dramatic effect and finds time to dish out moments of humour throughout its two and a half hours.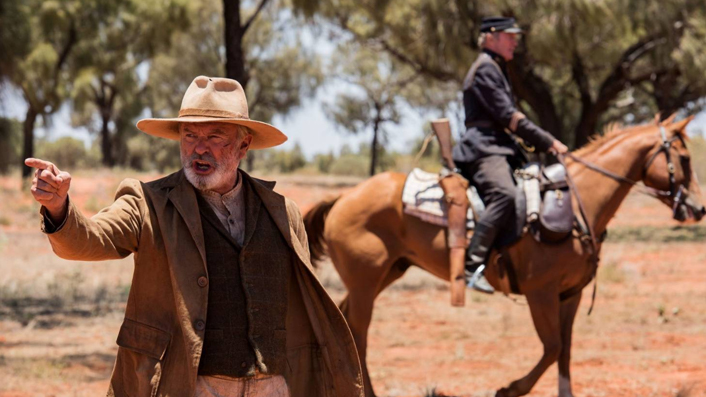 At times exploiting the Western genre's conventions and at others gently subverting them, Warwick Thornton's Sweet Country sees an Aboriginal stockman and his wife flee across the Outback after committing the cardinal sin of killing a white man in self-defence. Among their pursuers, Bryan Brown is a mean bully, prone to erupting in spittle-flecked fury while Sam Neill only sporadically emerges from myopic thrall to the Bible. An often searing portrayal of colonial racism and rage at a time when today's cultural paradigm coalesced—a continent ruled by arrogant invaders, who've dispossessed the indigenous people's connection to culture and country.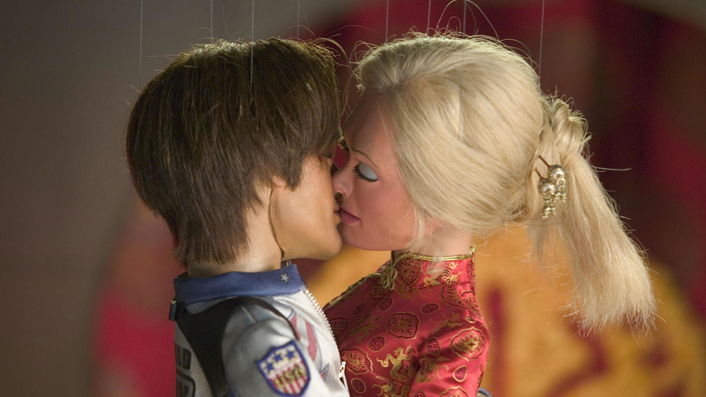 Skewering Bruckheimer-esque action movies with a cast of marionettes, Trey Parker and Matt Stone apparently didn't realise the limitations of puppets would prompt such hilarity until the first scene was being shot. With scripted gags falling flat, the laughs were coming from how hopeless the puppets really were at moving and emoting, despite the painstaking work of building sets, props and costumes. This sheer shitty ridiculousness doesn't diminish on rewatches of this unsubtle genre-mocker, in fact, the closer the parodic elements get to South Park the less effective they are, especially years later. The audacity and absurdity though? Still a massive crack-up.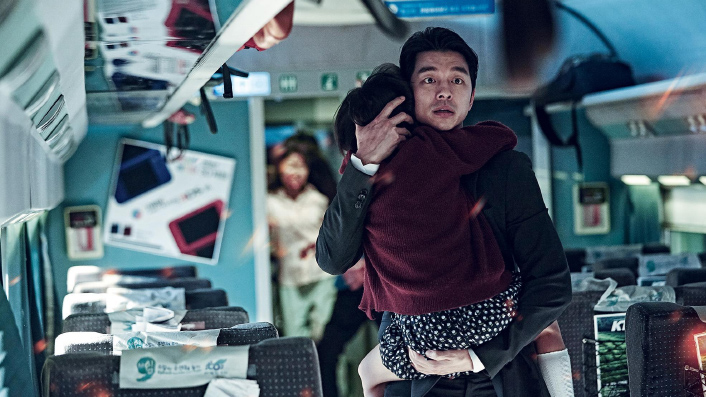 A rare strong modern entry in the zombie genre, Train to Busan follows a group of terrified Korean passengers fighting their way through a countrywide viral outbreak while trapped on a suspicion-filled, blood-drenched bullet train ride to apparent safety. The onboard setting (punctuated with the occasional stop and encounter with fast-moving zombie hordes) works wonders, providing the sort of confinement and close proximity that fuels paranoia and distrust in the best zombie films. A high-energy blast—shame about this year's disappointing live-action sequel.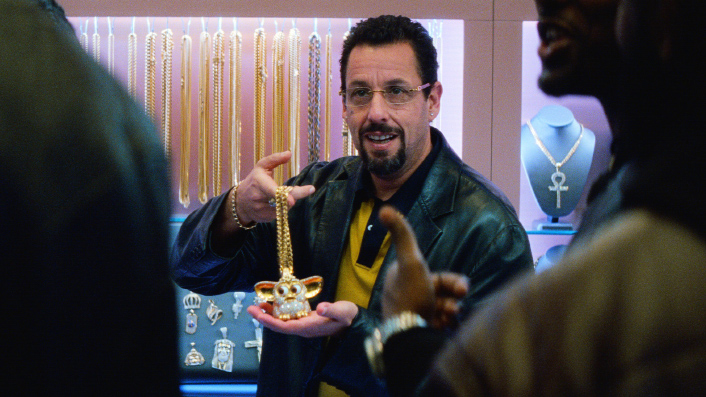 Adam Sandler is in top form in this anxiety-inducing drama, frantic and self-destructive as he does a high-wire act under the weight of the multiple gambles of his life (literal gambling, high-risk gem deals, debts to unsavoury characters, juggling mistress and family relationships). Filmmakers the Safdie brothers populate their film with a great cast as we follow Sandler's character through increasingly high stakes, with Uncut Gems also managing to be funny and tender around the pulse-pounding. Maybe the most intense movie you'll find on Netflix, and yes, THERE IS QUITE A LOT OF SHOUTING.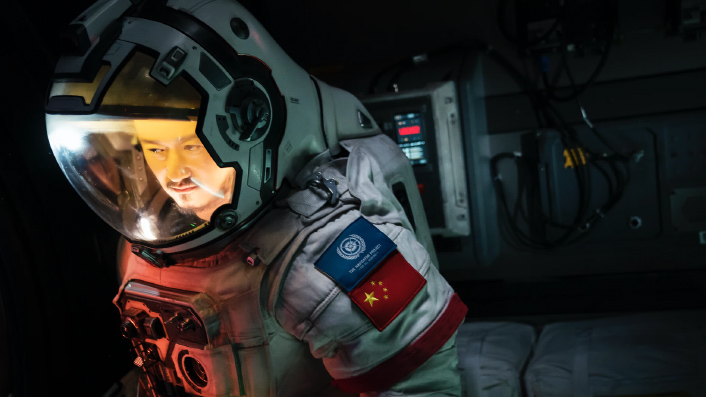 What do you do when a suddenly transforming sun is confirmed to expand to the point that it will engulf the Earth in 300 years and render us extinct with rising temperatures long before that? This Chinese blockbuster's solution lies in the title—fly the bloody planet out of the solar system and to safety (a bit more ambitious than Armageddon, no?). Based on the novella by Chinese sci-fi great Cixin Liu (The Three-Body Problem), the film brings hard sci-fi and a fresh perspective to bear on its Emmerich-like solar threat, intriguing in its depiction of humanity taking up the incomprehensible challenge, as well as what happens when things inevitably don't entirely go to plan.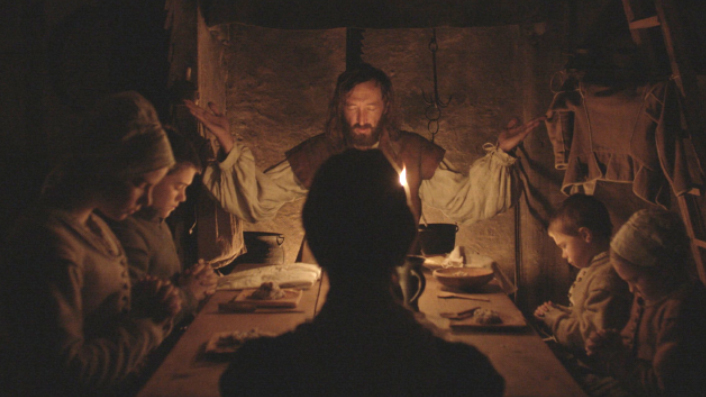 Robert Eggers' debut—before returning with The Lighthouse (the third-best film of 2020)—is a creepy, atmospheric horror. Set in 1630s New England, The VVitch follows a family of devout settlers, banished by their colony and making a miserable home for themselves beside an ominous creepy forest. Before long, the liberation of witchcraft is on a collision course with brutal patriarchy, Anya Taylor-Joy makes her talents clear in a breakthrough performance, and we're introduced to a goat named Black Phillip as things go from bad to worse for this Puritan family.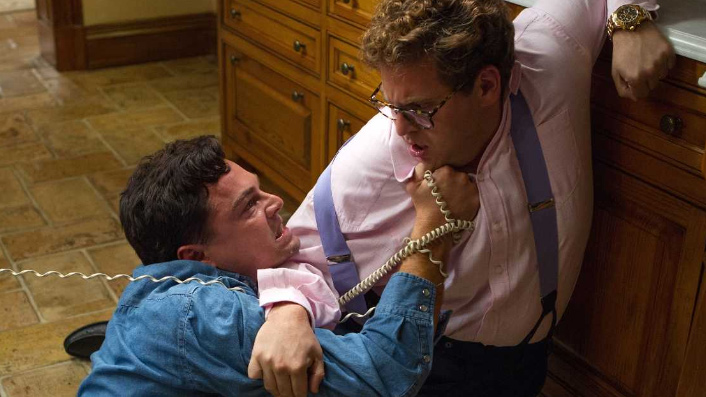 Scorsese's funniest film is an overlong tale of excess, but with so much to enjoy what would you cut? DiCaprio is ridiculously watchable as financial fraudster Jordan Belfort, sharing extremely memorable screentime with Jonah Hill and Margot Robbie (in her breakout film). Hopped up and energetic, The Wolf of Wall Street is as frantic and excessive as the lifestyle it depicts, trading in the more stylish elements of Scorsese's gangster pics for a drug-fueled sprint through the excess of the 80s and 90s—even if it might not have a hell of a lot to say.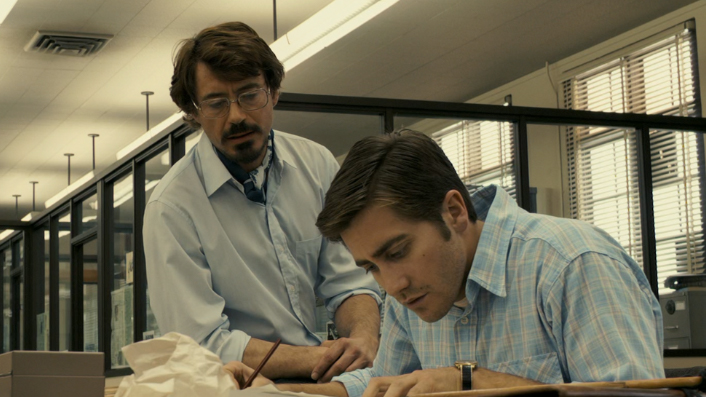 David Fincher's true story procedural thriller runs at a slower pace than pretty much everything else on this list, but to winning effect as the director obsesses as much over accurately depicting the 70s San Fran setting and mood as he does telling the story of the hunt for the titular serial killer. All the President's Men meets police procedural as San Francisco Chronicle staff (Jake Gyllenhaal and Robert Downey Jr.) try to uncover the identity of the Zodiac killer and over the 157-minute runtime, Fincher does his damnedest to conjure their sense of obsession in the viewer.