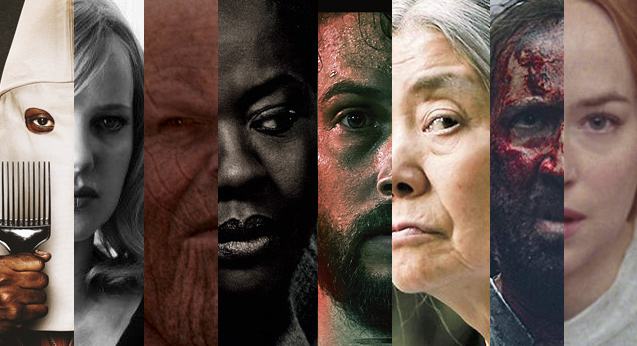 The verdict is in – these are the best 20 films of 2018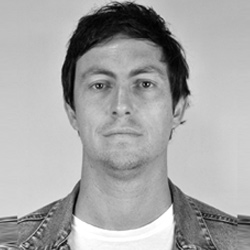 ---
What a year. Thanks to Flicks writers who submitted lists of their favourite films of 2019, some 135 different pics ended up on a ranked spreadsheet—and now 115 of them are doomed to be consigned to the pit of movie memory as we celebrate the Top 20 today.
These are all films that played to the New Zealand public for the first time in 2018, including film festival screenings and (for the first time) Netflix—that's why there's no Paddington 2, sadly falling into the gap between last year's list and 2018 with its Dec 21, 2017 release date.
Before getting on with it, a huge thanks is due to the writers who contributed to this, and throughout the year: Dominic Corry, Adam Fresco, Matt Glasby, Katie Parker, Amanda Jane Robinson, Daniel Rutledge, Tony Stamp, Sarah Voon and Aaron Yap. Not to forget those holding it down in the office: Assistant Editor Liam Maguren and yours truly, Steve Newall, an Editor chuffed with his contribs.
Read on, and be pleasantly surprised or ferociously angry with our choices as you see fit. Hopefully, there's something here to add to your summer viewing list, and we look forward to seeing you in the dark of a cinema somewhere in 2019 (from what we gather, there are quite a few good films on the way).
---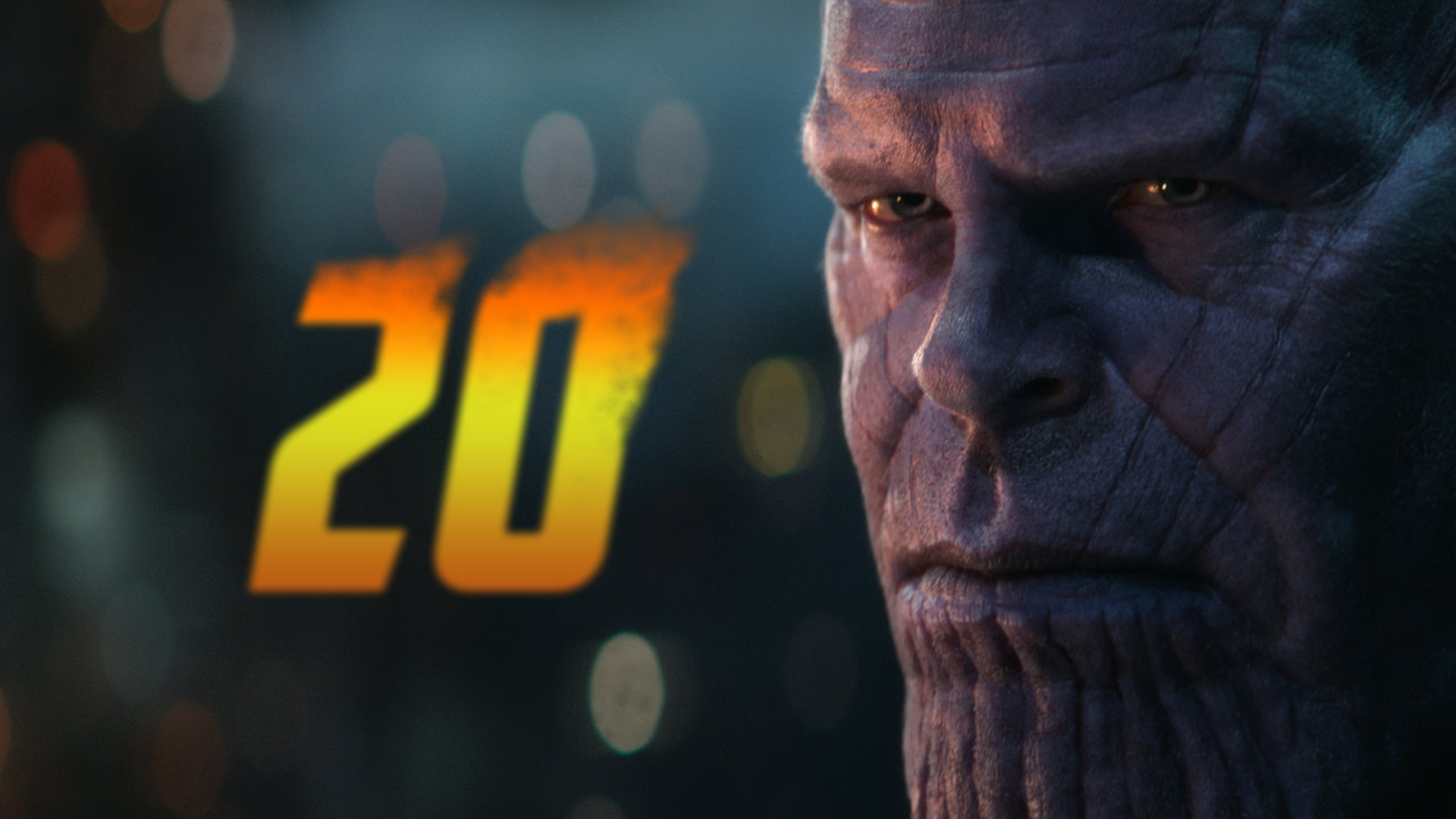 Somehow managing to overcome a decade's worth of hype, "the most ambitious crossover event in history" pulled the ripcord from the very first minute and didn't stop buzzing for its 2.5 hour run time. It seemed impossible to have so many heroes occupy one film, but the Russo brothers pulled it off with a smartly compartmentalised narrative. We thought we knew what to expect with superhero films, until THAT ending judo-flipped the world with the snap of its fingers. -LM
We said: "the ambitiously over-the-top effort works mostly due to the strong character work that's preceded it."
Read Steve Newall's full review
You said: "It's action-packed, spectacular, hilarious and emotionally thrilling; with its poignant theme and truly powerful, compelling antagonist."
---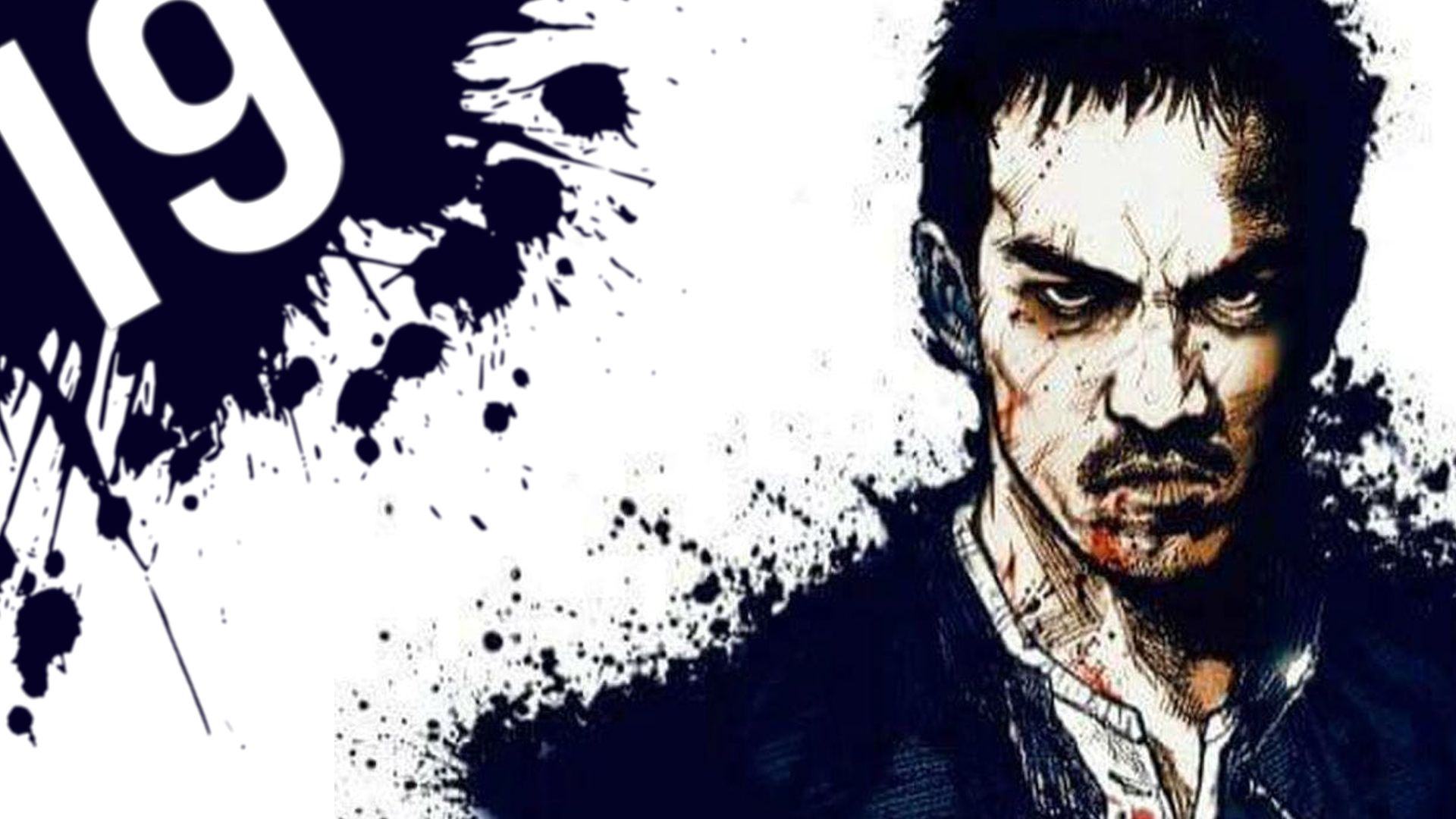 Timo Tjahjanto's The Night Comes For Us is a gore-soaked action beast, its Triad turf war mixing The Raid-like mass action scenes with gruesome on-screen deaths that elicited frequent exclamations while viewing. Culminating in a grueling showdown between Raid stars Iko Uwais and Joe Taslim, it's a thoroughly satisfying, grimy, full-on action classic filled with constantly inventive ways to do harm to the human body. -SN
We said: "An insane splatter action movie that's so over-the-top, it makes 2008's ultraviolent Rambo seem restrained."
Read Daniel Rutledge's full review
You said: "Stunning scenes, replete with fountains of blood and enough gore to keep horror fans happy."
---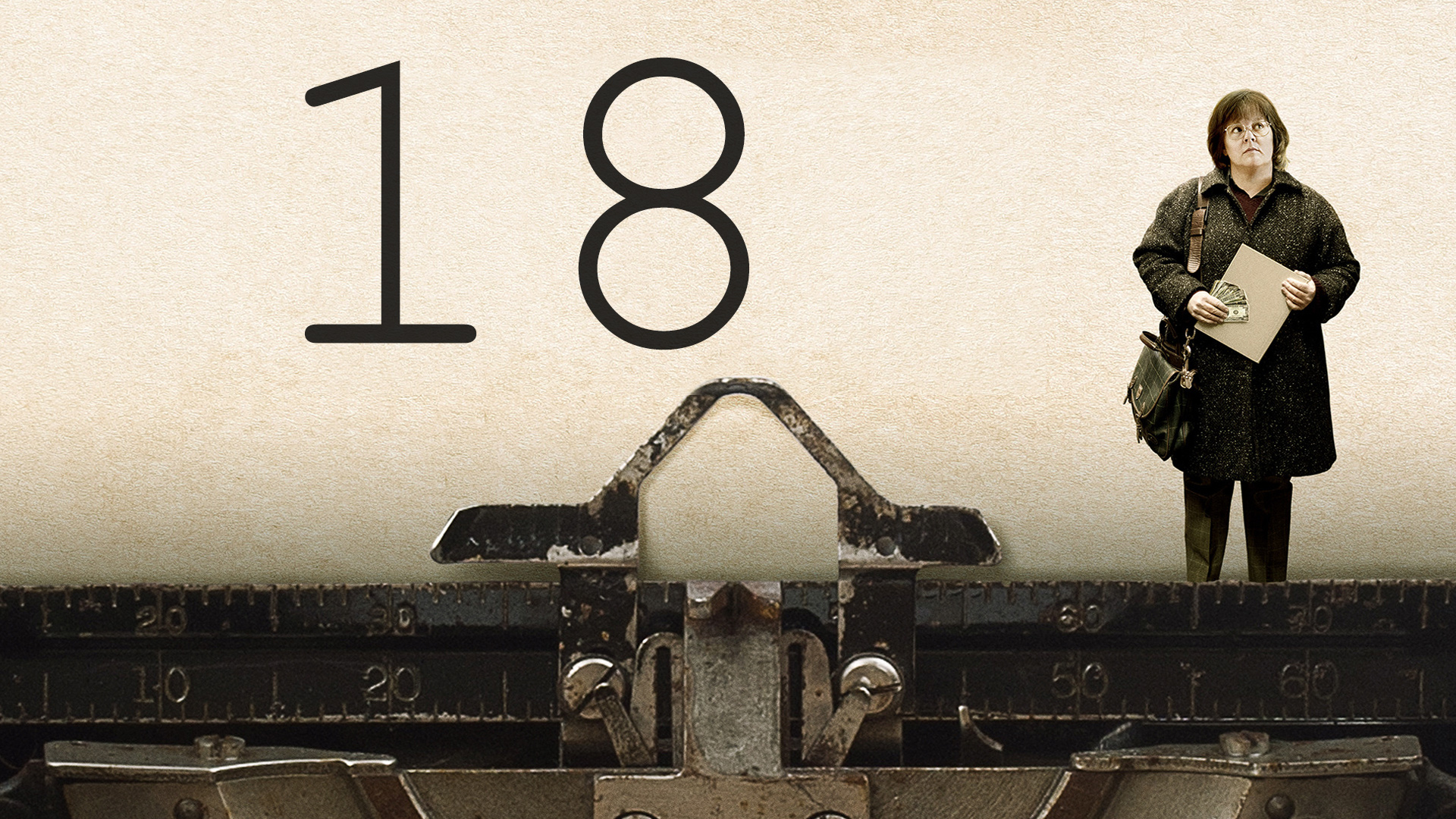 Melissa McCarthy aligned herself for awards contention by taking on this portrayal of real-life literary fraudster Lee Israel. Desperate to get published, Israel put her own art aside and ran a lucrative con job forging letters from prominent writers. Supported by drinking buddy Richard E. Grant, the deceit grows sharply. Then unwieldy. Then disastrously. -LM
We said: "Deftly and sensitively directed by Marielle Heller, the pace, narrative and visuals of this wonderfully understated film combine in perfect complementary balance with both McCarthy and Grant's exceptional performances."
You said: You didn't say anything. Can we ever forgive you?
---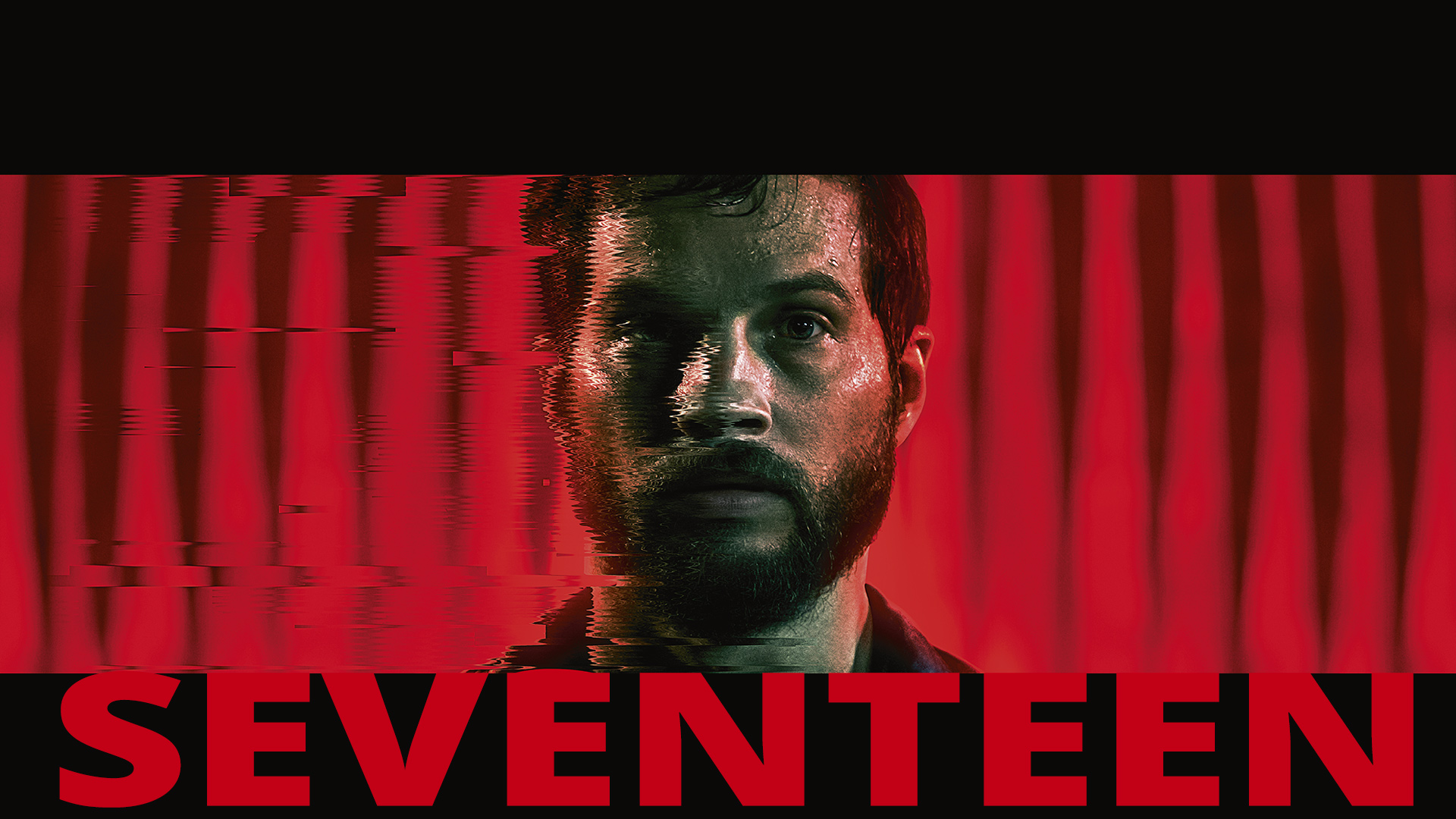 Logan Marshall-Green gave an exceptional performance in this near-future sci-fi as a quadriplegic gifted with superhuman movement thanks to a talking piece of tech inside his head. While this allows him to hunt the people who killed his wife, he also has to contend with the fact that his new AI pal's far more violent than he anticipated. With a lean script and tight direction, writer-director Leigh Whannell proved he didn't need a massive budget or AAA stars to make the year's best Venom movie. -LM
We said: "A gleeful cyberpunk action thriller with both old-school charm and a contemporary feel."
Read Daniel Rutledge's full review
You said: "A revenge-fueled movie with a blend of violence, dark humor, inventive action, and occasionally unsettling body horror."
---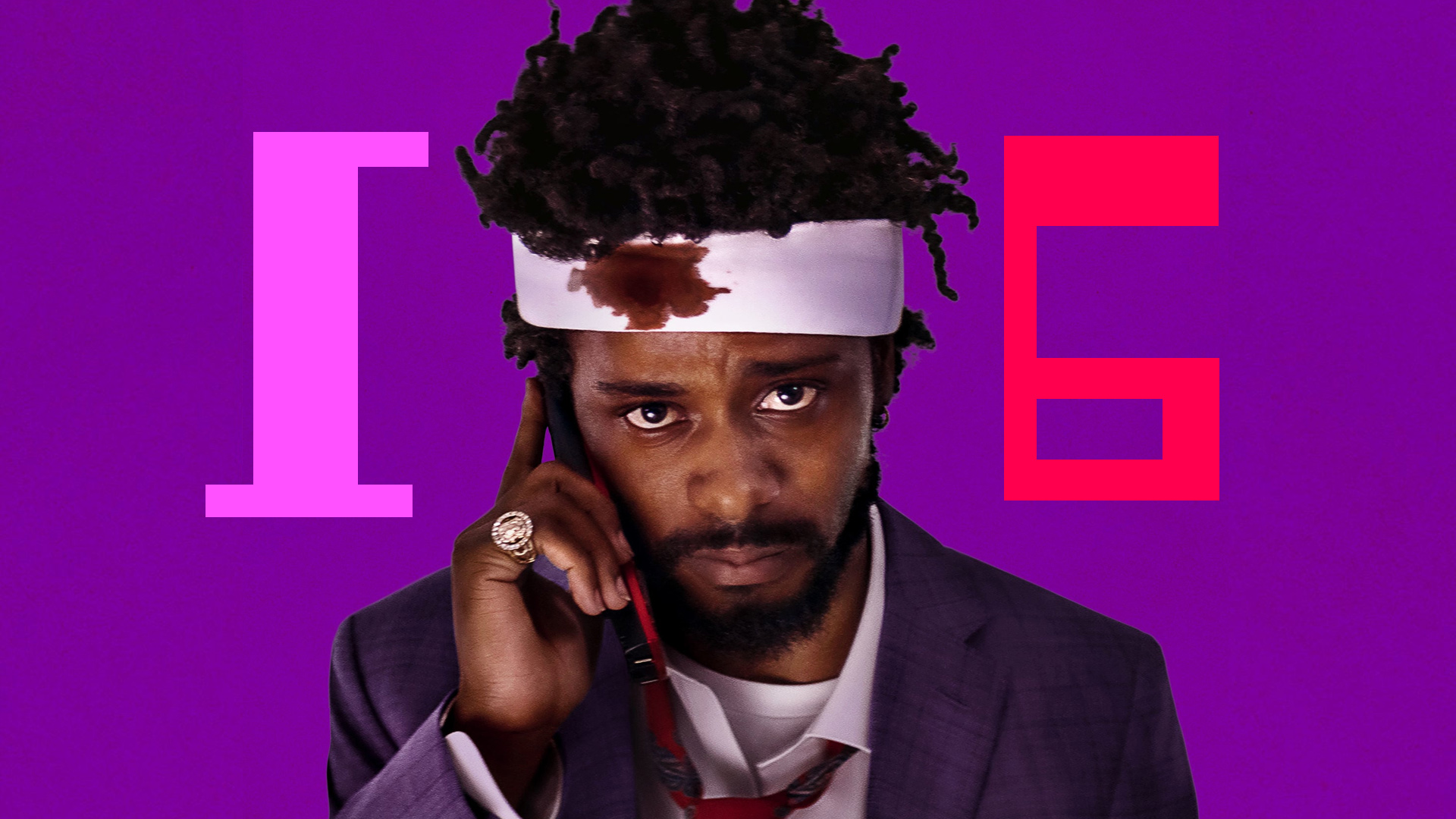 Lakeith Stanfield led Boots Riley's feature debut as a black telemarketer who reigns in massive success after discovering his "white voice." That's just the cherry on top of a massive cherry pie filled with so much delicious weirdness and social satire that couldn't be more contemporary. The whole package is made complete with an on-form Tessa Thompson, a charismatic Steven Yeun, and a delightfully evil Armie Hammer. -LM
We said: "An astonishing, surreal, shit-stirring satire, Sorry to Bother You is a fucking trip of a film."
Read Steve Newall's full review
You said: "It's untidy, it's confronting, it's in some ways a mess, but holy hell, this is one of the very few 2018 films we're still going to be talking about ten years from now."
---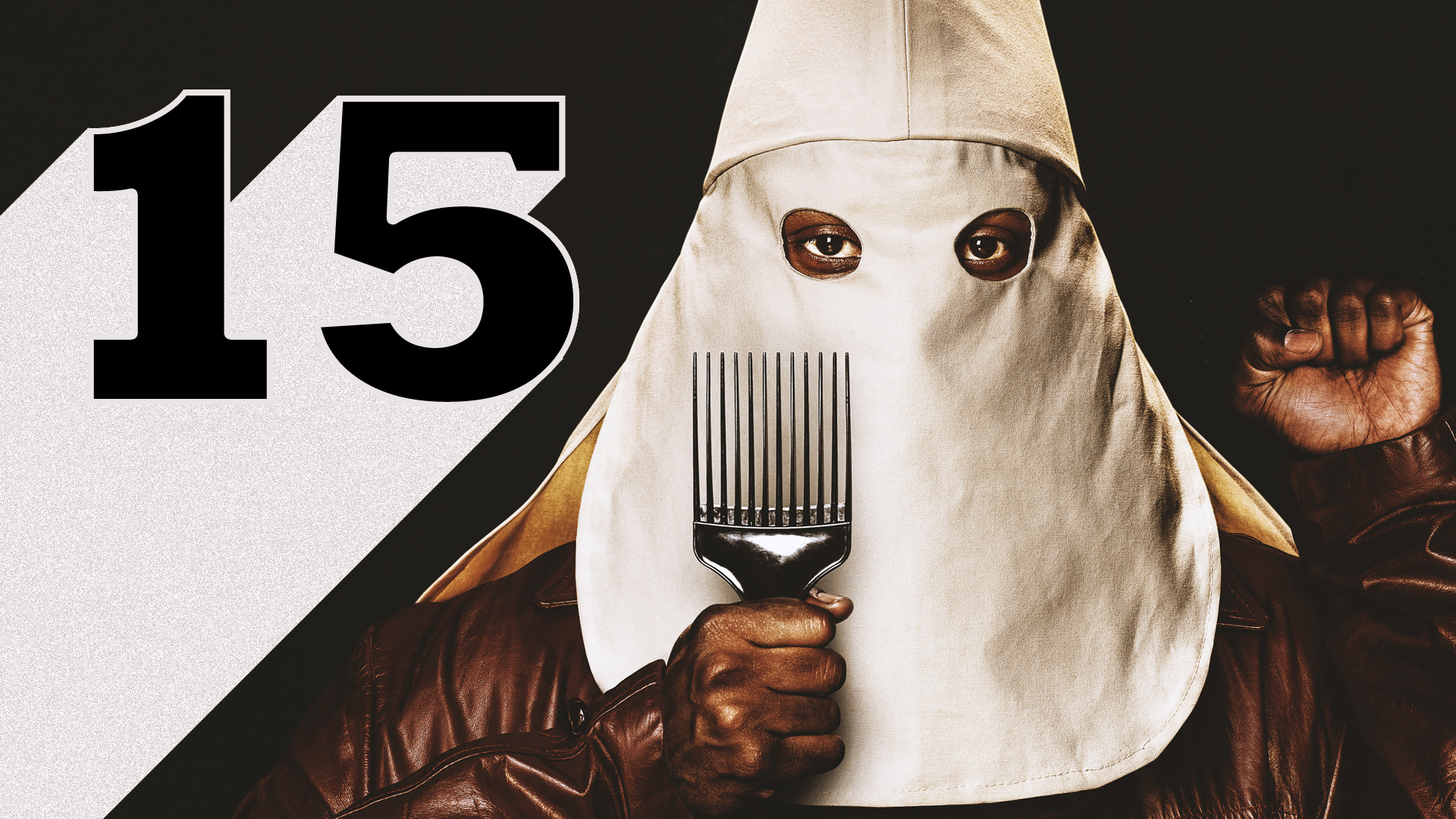 Not to be confused with the film we just mentioned, Spike Lee's latest starred John David (son of Denzel) Washington portraying the real-life African-American detective who managed to infiltrate the Ku Klux Klan over the phone by using his white voice. With Adam Driver as the body double, BlacKkKlansman pulled some ripe comedy out of the absurd tale. More importantly, it dropped some hard truths about the situation that parallel the world we live in today. -LM
We said: "Brimming with impatience: the urgency to spell out what is really going on for those still under the illusion that Trump is an aberration and not a symptom of long brewing, purposefully neglected racial animus."
Read Katie Parker's full review
You said: "It's a hard film not to like – and, even then, it's still definitely a film you'll want to discuss and argue about."
---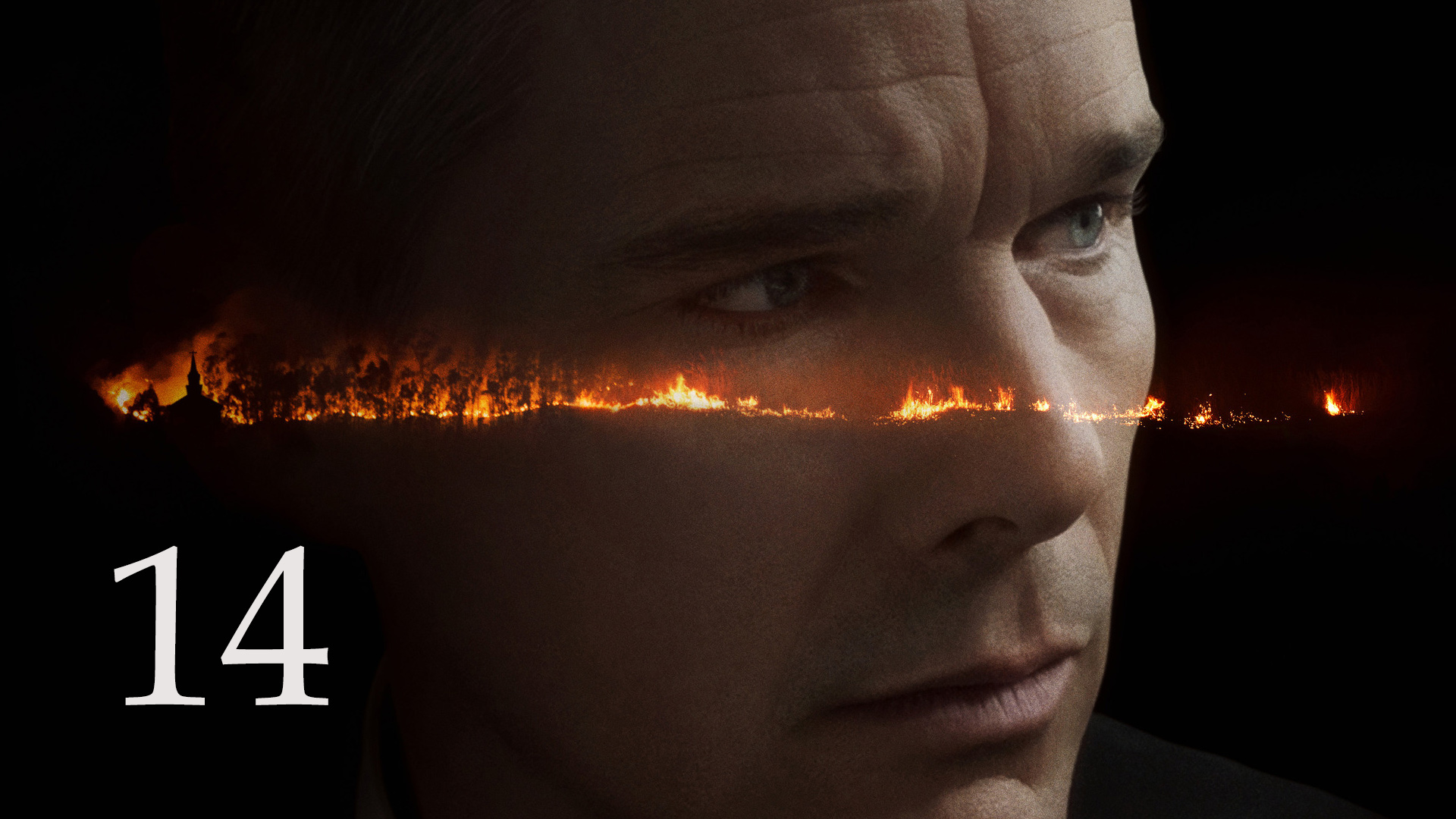 Seemingly out of nowhere, director Paul Schrader did his best work in decades with this tale of a troubled priest (Ethan Hawke) with deteriorating health to mirror his crumbling faith. When he's called on by a parishioner (Amanda Seyfried) to help her husband, himself grappling with human-caused environmental devastation, a chain of events is set in motion that's gripping, unnerving and at times transcendent. -SN
We said: "Dreamily surreal, darkly funny and quietly devastating, First Reformed is a stunning, opaque film with no easy resolutions."
Read Katie Parker's NZIFF mini-review
You said: "Even a Pastor needs a Pastor."
---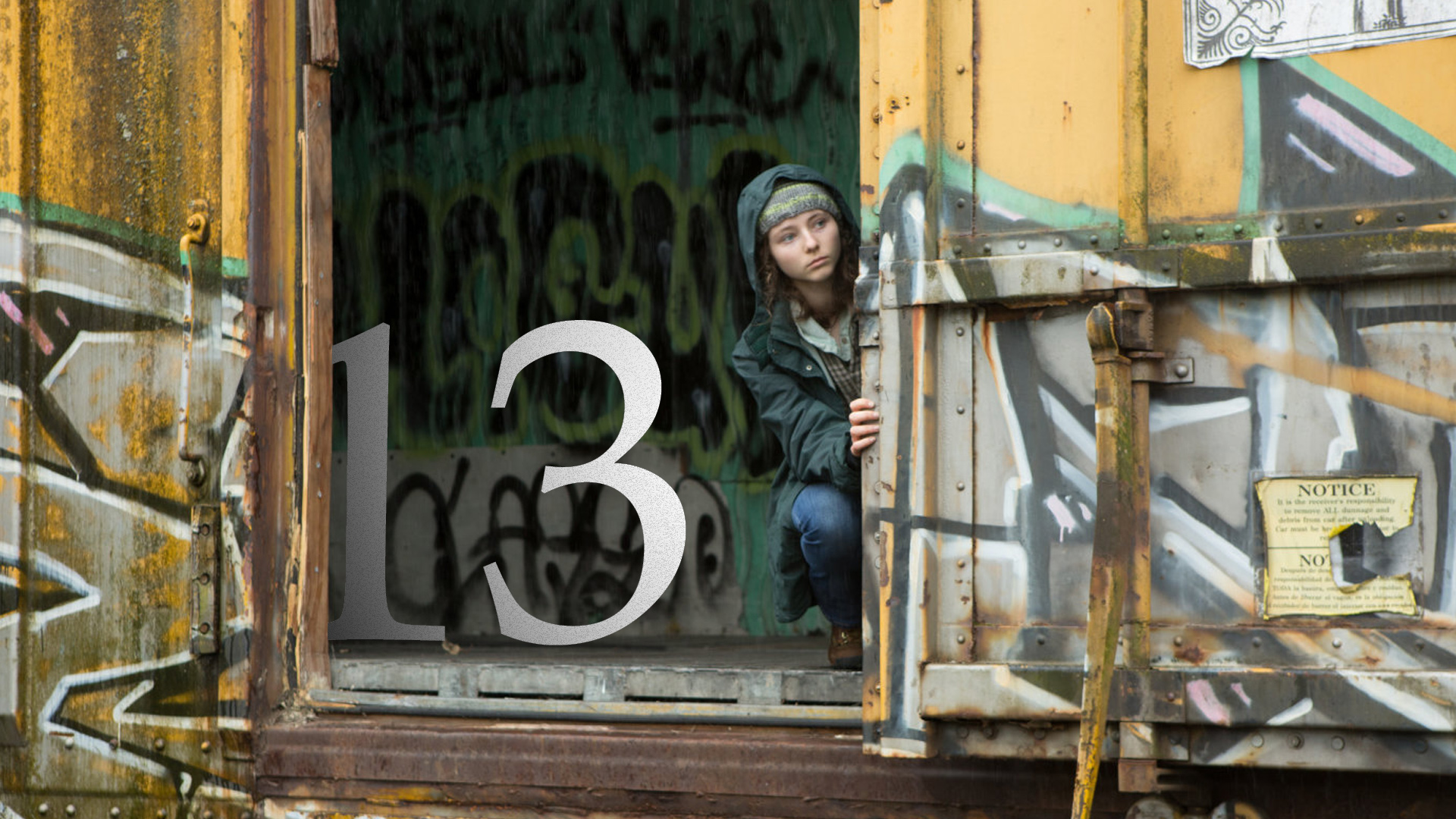 Filmmaker Debra Granik's Oscar-nominated Winter's Bone gave Jennifer Lawrence a star-making role, and she might have done it again for young Kiwi actor Thomasin McKenzie. Here, McKenzie plays 13-year-old Tom living in the Oregon wilderness with her reclusive father Will (veteran Ben Foster). When the authorities break their living plans apart, it forces them back into society. -LM
We said: "As it irresistibly encourages the viewer to invest in its characters, Leave No Trace proves to be an example of the magic that can be conjured by a filmmaker and their actors."
Read Steve Newall's full review
You said: "Saw this in the festival- it was probably my fave film. I was still thinking about it days later."
---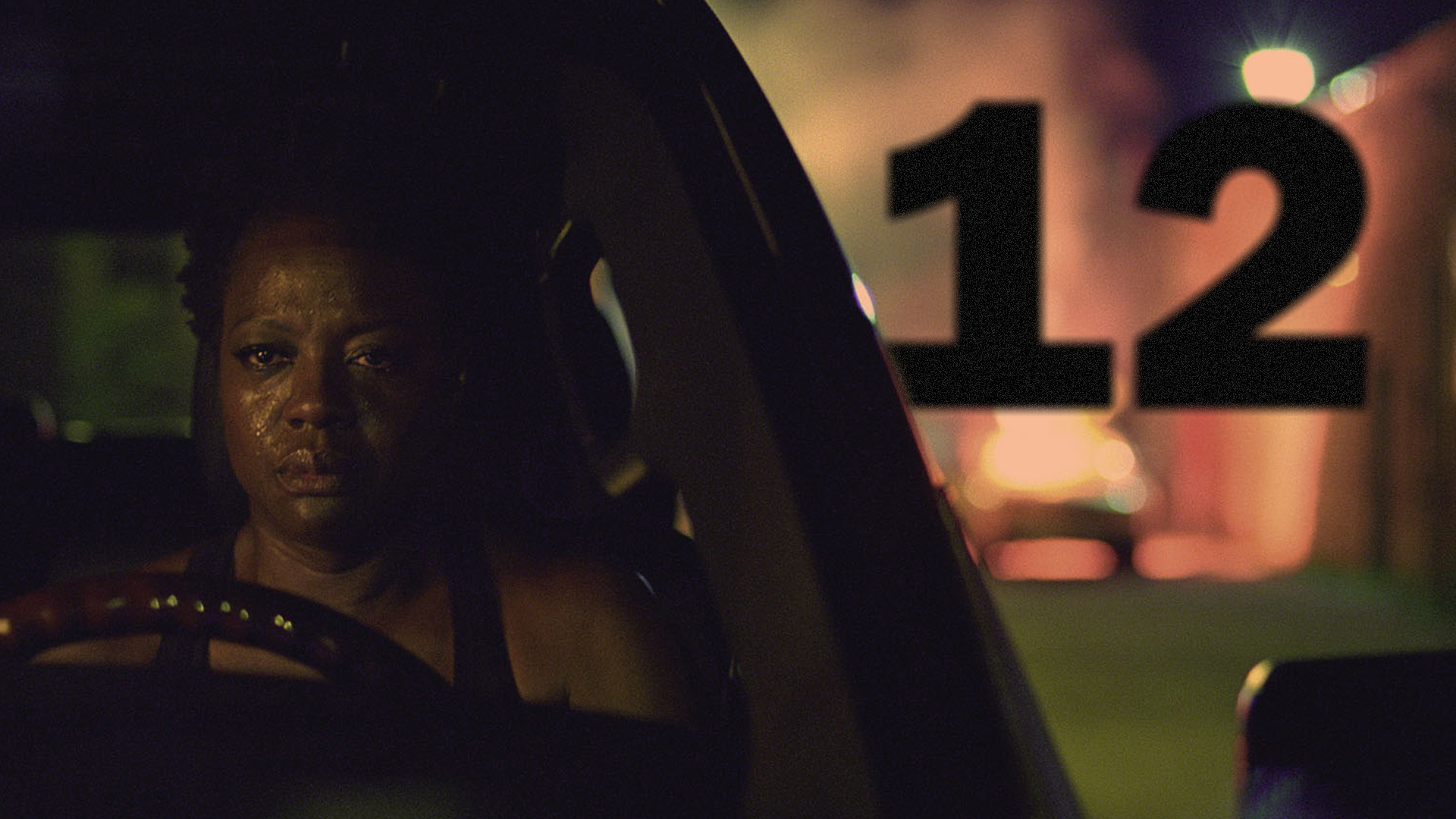 Director Steve McQueen's UK mini-series remake is bolstered by a supremely talented female cast—the devastatingly determined Viola Davis, a revelatory Elizabeth Debicki and best-she's-been-in-yonks Michelle Rodriguez—playing women who dig themselves out of the hole the deceased, and shitty, men in their lives have left them in. Systemic problems figure in both foreground and background and Daniel Kaluuya terrifies as this terrific thriller unfolds with the odd flashy touch, but mostly just constantly strong character development. -SN
We said: "Not just the best female-led movie we've seen in years; it's the best heist movie we've seen in years, that just happens to star women."
Read Katie Parker's full review
You said: "Very disappointing. Gratuitous violence. Had very little going for it."
---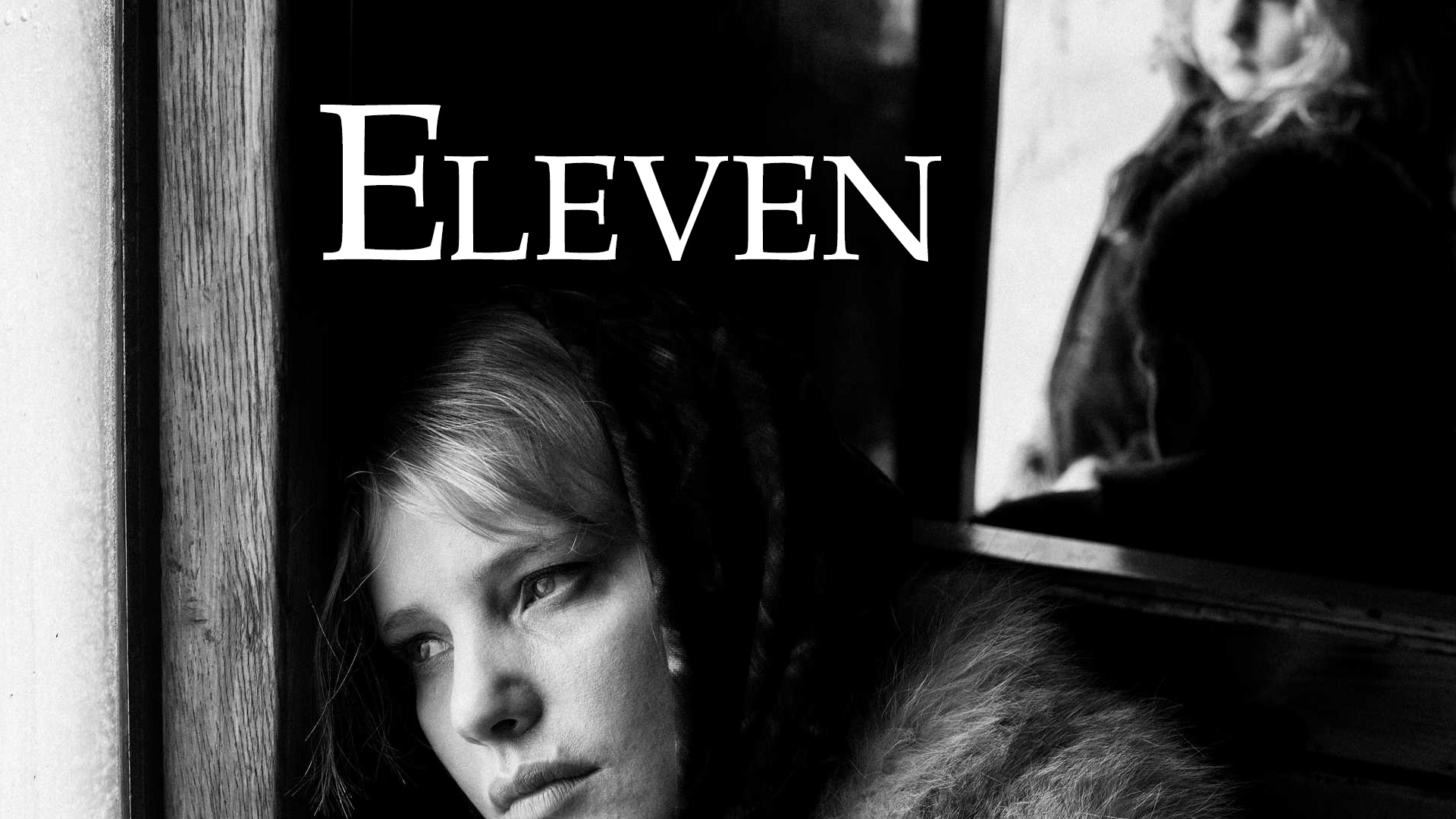 A Star is Born is utterly eclipsed by 2018's best music film (and my absolute favourite of this year), a decades-long passionate drama that follows a singer and composer who meet in post-World War II Poland, fall in love and then in and out of each other's orbits in the years that follow. It's heart-swelling, heart-breaking stuff that looks incredible on the big screen. Insanely talented actor/singer Joanna Kulig better become a star after this; her partner in music and romance Tomacz Kot is no less striking in every facet of his own performance. -SN
We said: "Beautifully lensed and blessed with disgustingly photogenic leads, Cold War is a ripping romance that sparkles with humour and fizzes with chemistry"
Read Steve Newall's NZIFF mini-review
You said: You haven't said anything yet, but you will after this returns to cinemas on January 3rd.
Sign up for Flicks updates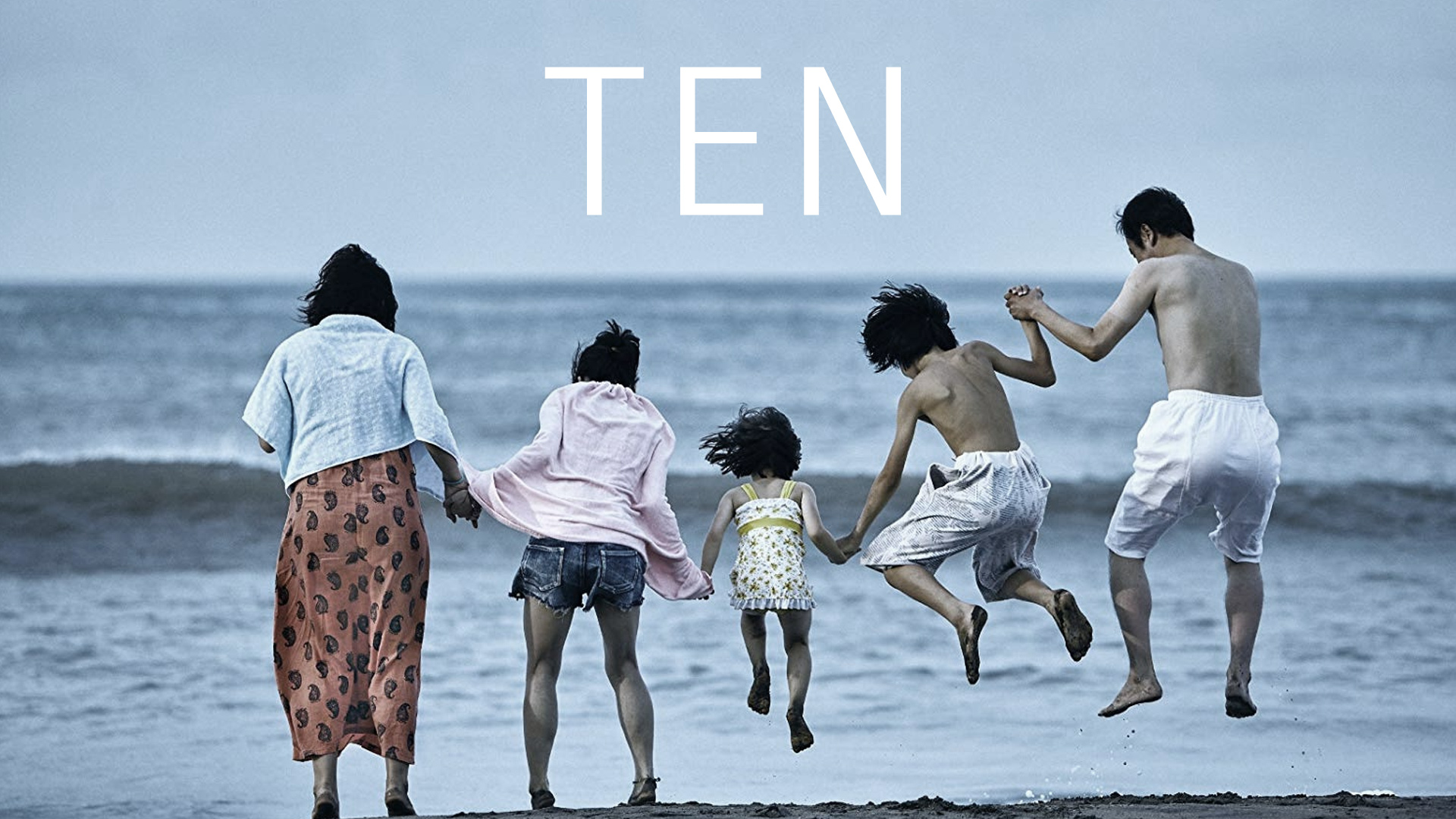 This year's Palme d'Or winner at Cannes follows a group of social outsiders who, one way or another, find each other and form their own whānau. An abandoned little girl becomes their newest family member, with the second youngest showing her the tricks of their trade—shoplifting to survive. Filmmaker Hirokazu Kore-eda is well known for his cinematic depictions of family warmth and unity in whichever form it comes in, with many critics concluding this to be his masterpiece. -LM
We said: "An expert study in what holds people together in mundanity and in crisis—love and care, sure, but also alibis. No wonder it won the Palme d'Or."
Read Amanda Jane Robinson's full review
You said: You didn't say anything. You really should have.
---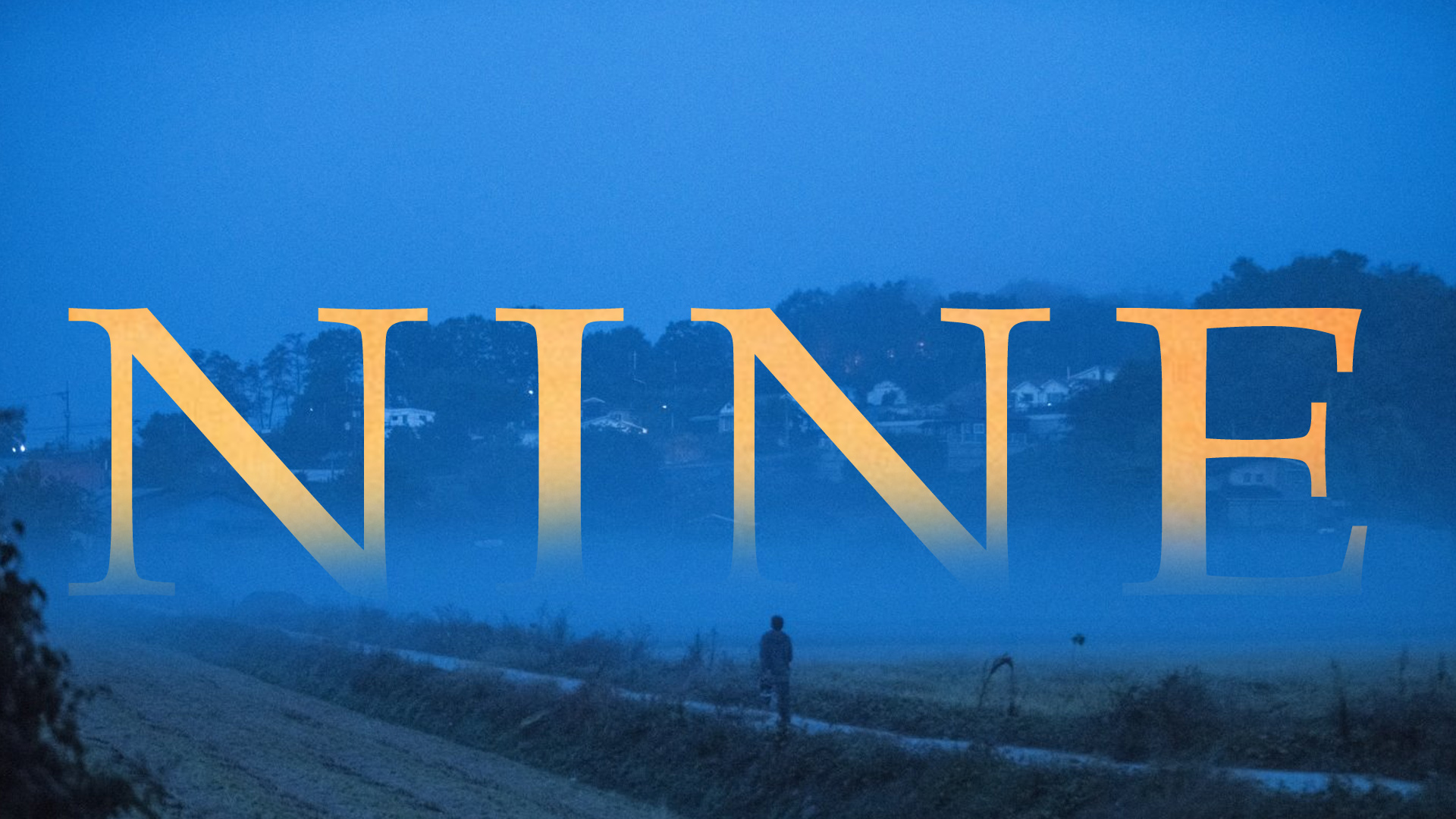 Excuse the pun but it's best to enter this South Korean mystery as cold as possible. If you must know some details, the story begins with a young man who runs into his former childhood neighbour, Haemi. Almost as soon as they kick it off, she heads overseas for a spell. Upon her return, she befriends a suave, approachable, handsome, and extremely rich fellow (Steven Yeun, being charismatic once again) who may—or may not—be disrupting their could-be relationship. -LM
We said: "You could say this two-and-a-half hour mystery starts too slow and could lose half an hour from the beginning, but you'd also be asking to take the "utterly" and "compelling" out of the utterly compelling final act."
Read Liam Maguren's NZIFF mini-review
You said: "Just go with its unhurried rhythm – before you know it, you're hooked, suspended somewhere between intrigue, dread, and awe at how director Lee Chang-Dong has ensnared you"
---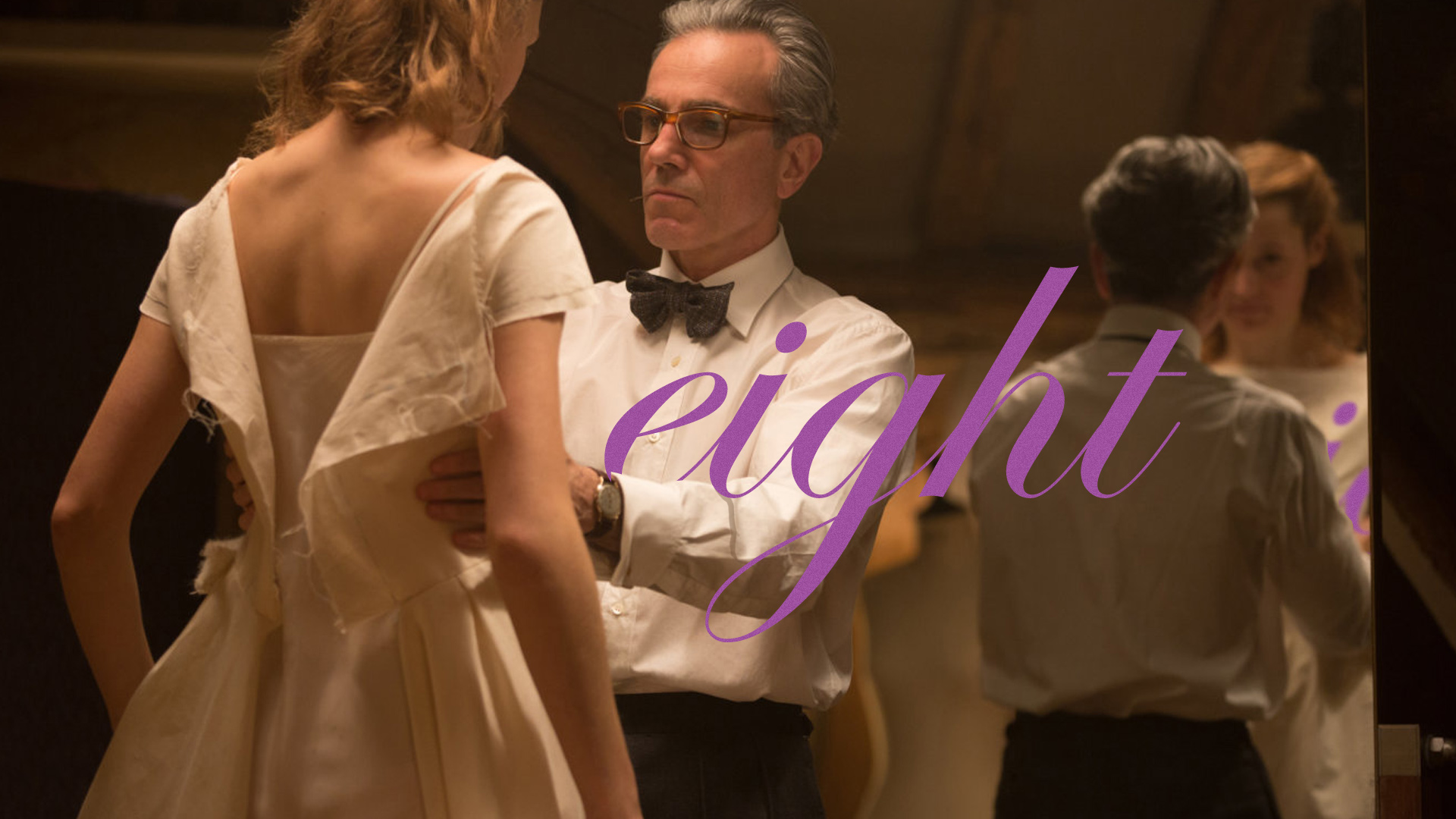 Did 2018 need another bullying display of toxic masculinity? In the case of Phantom Thread, yes, as it traces the relationship between a renowned fashion designer (Daniel Day-Lewis as Reynolds Woodcock, lol—equal parts genius and vile, petty, bully) and his new muse. Plucking waitress Alma (Vicky Krieps—wow) out of obscurity to replace the last woman he's discarded, Woodcock finds more backbone than he bargained for in Paul Thomas Anderson's at turns sumptuous, bleak and comic drama. -SN
We said: "As the mincing mansplainer-in-chief, Day-Lewis is predictably committed in his Last Ever Role™, an angry vein in his forehead working overtime."
Read Matt Glasby's full review
You said: "Not for everyone but resplendent in its beauty, this story of a couturier obsessed is one that lingers long after the film has finished."
---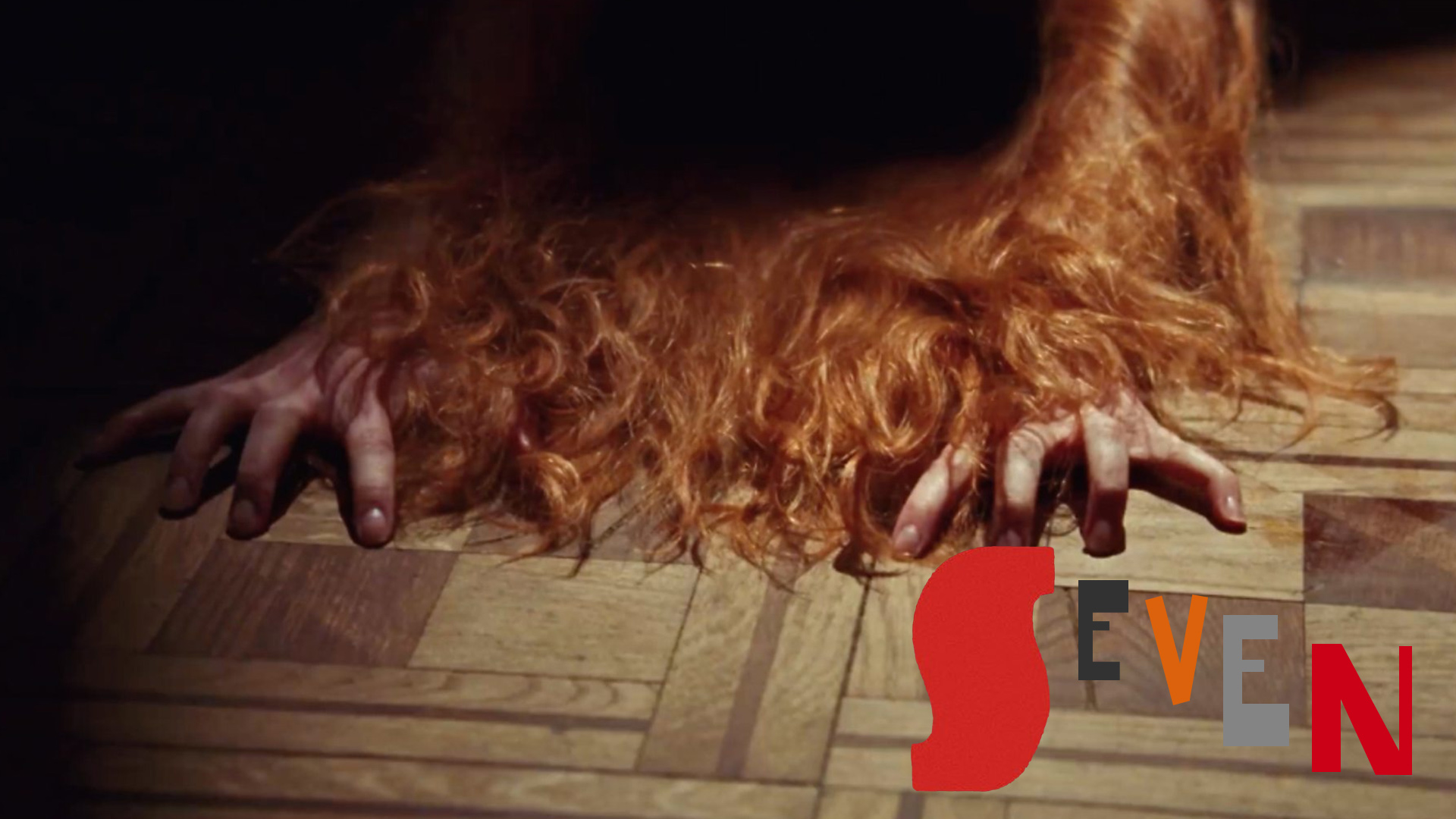 Why remake a classic like Dario Argento's Suspiria, many asked, only for Luca Guadagnino to serve up what we called a "categorically bananas reworking". Keeping the basic notion of a dance school run by witches and throwing damn near everything else out the window, you never knew what was coming in the 2018 edition, buoyed by Tilda Swinton and Dakota Johnson's turns and the director's iron grip on tone, mood, madness. -SN
We said: "It's a gloriously demented, appropriately heady riff, a sharply disquieting slab of occult art-horror that aligns its Cold War anxieties with the agitated tenor of our present socio-political climate."
You said: "Blows every expectation I had out the water and delivers a deeply disturbing nightmare that left me shaking when I left the theatre."
---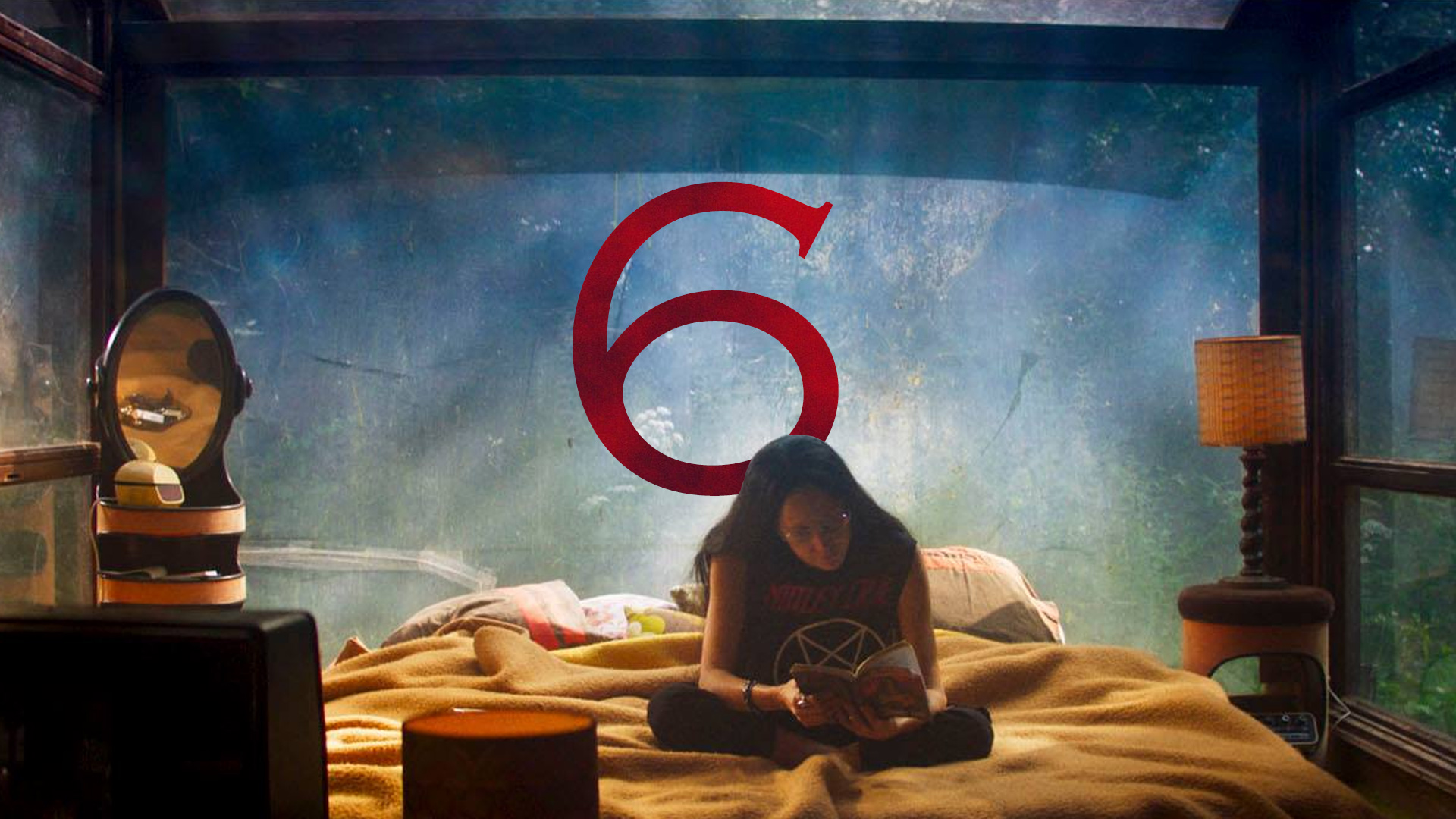 We came for unhinged Nicolas Cage and chainsaw fights and doom metal riffs and shit, and were completely gut-punched by Cage's on-screen relationship with Andrea Riseborough (in the title role), brutally snatched away from us and from the film's devastated hero. Not for everyone (including someone who told us watching Mandy was the worst movie experience of his life), but thoroughly entrancing, with a vile villain in the form of Linus Roache, (whose emasculation by Riseborough's mocking laughter is one of most striking moments by women on screen this year). -SN
We said: "Cosmatos has made the most tragic, psychedelic revenge movie possible, and loaded it with images that I guarantee will haunt you. Alternately beautiful and bludgeoning, Mandy is the real deal."
You said: "a self-indulgent visual orgy of 1970's and 80's imagery to an incessant soundtrack of foghorn and bass guitar. This film certainly qualifies for the Incredibly Strange section of the NZIFF."
---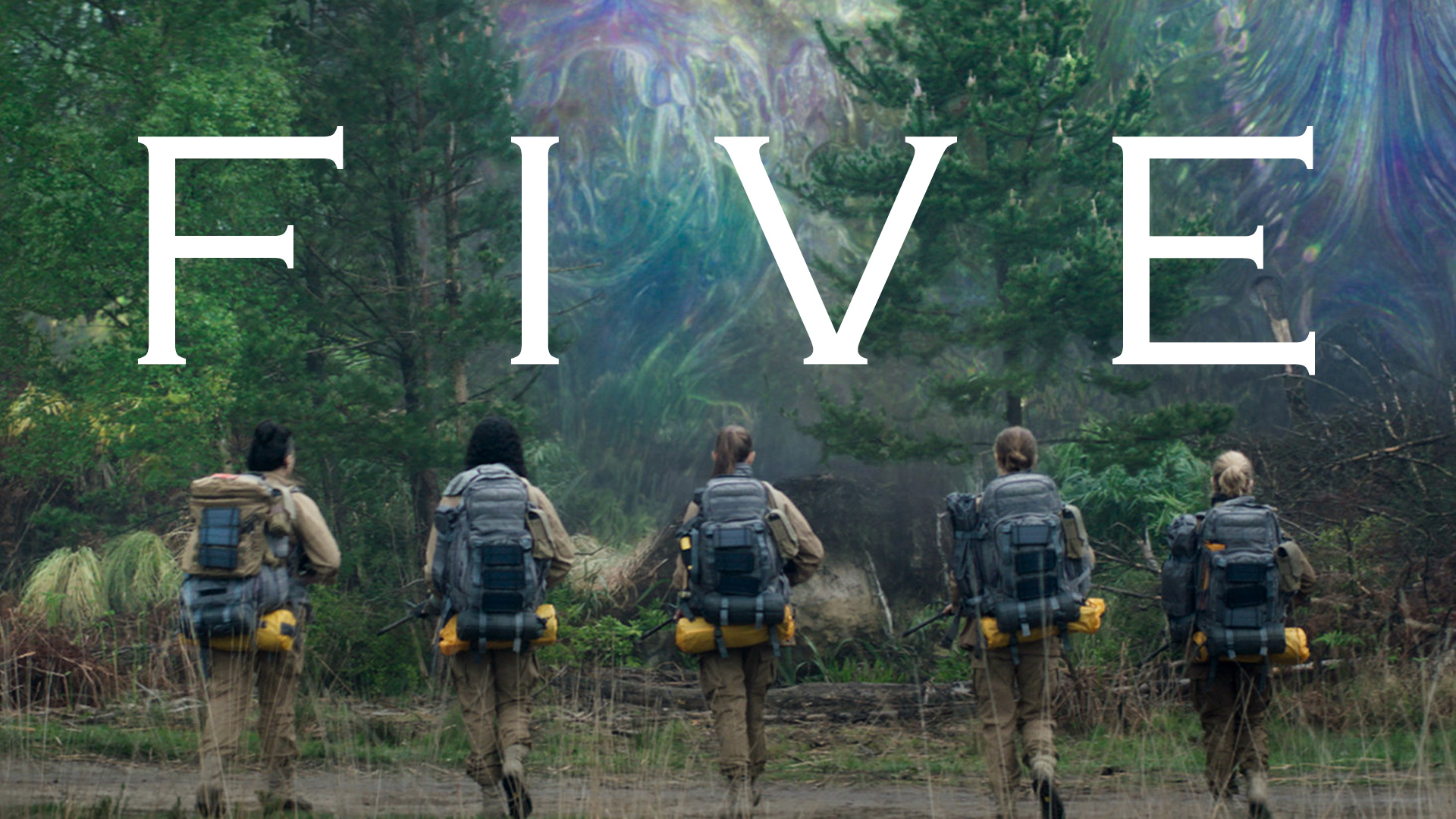 Following up his great directorial debut Ex Machina, Alex Garland adapts the surreal sci-fi/horror novel of the same name, following a team of scientists on a mission into a mysterious, other-worldy environment. The latest in a doomed series of expeditions, the group finds themselves in a fever dream blend of Ballard, Lovecraft and Tarkovsky, paired with beautiful, stunning visuals as they encounter bizarre lifeforms, are transformed themselves—and encounter the most terrifying bear you're likely to see. -SN
We said: "Garland's nailed the eerie tone, helped by a cast serving up understated performances with often masked motivations"
Read Steve Newall's full review
You said: "It's thrilling, suspenseful and jaw-dropping."
---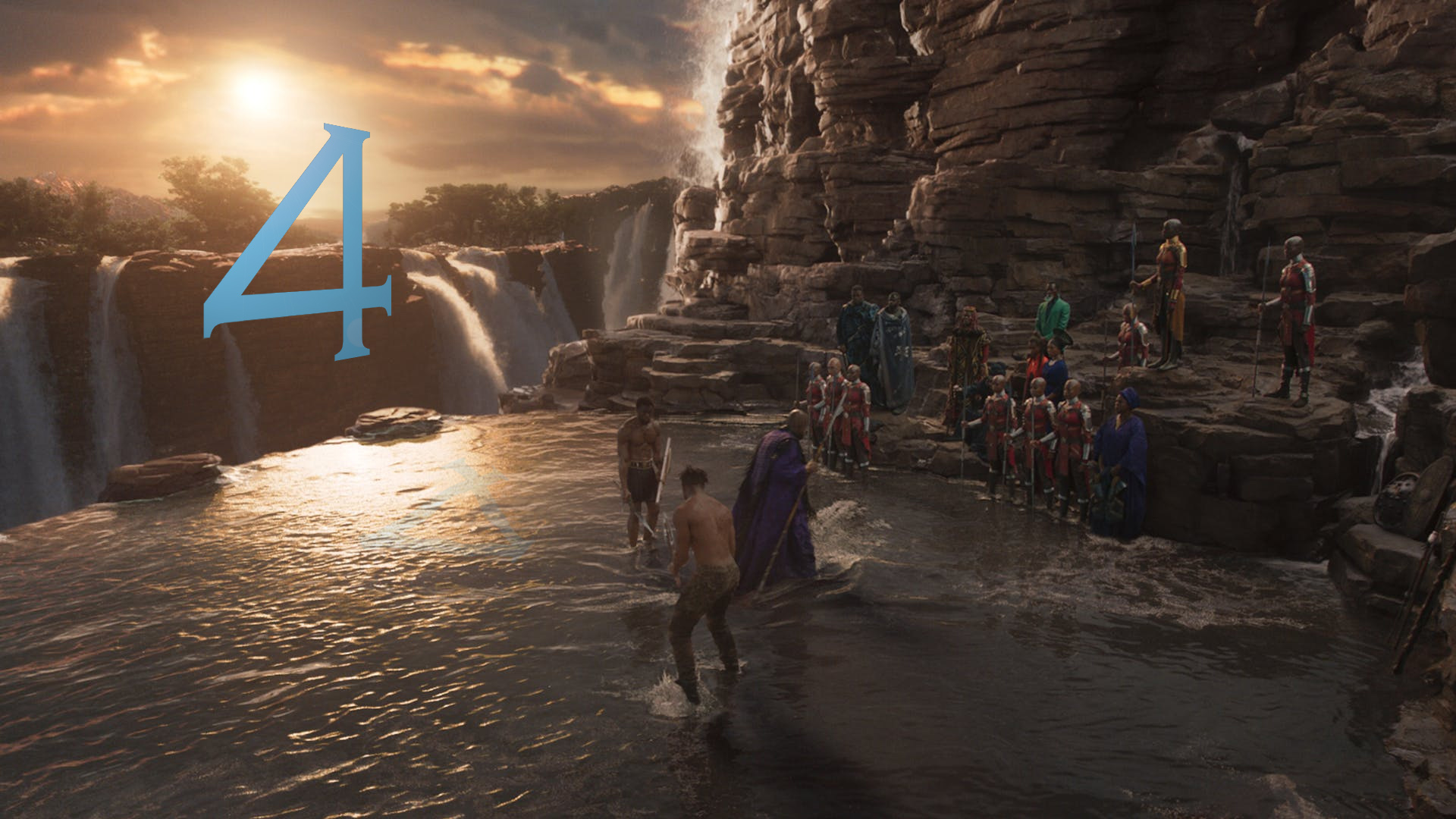 Filmmaker Ryan Coogler's vision for T'Challa's standalone film was fixated less on the hero and more on Wakanda itself, reveling in a sci-fi alternate world free from the pains of colonialism. At least for some. Others in the film weren't so lucky, like Michael B. Jordan's tragic villain Erik Killmonger who didn't get Wakandan privileges. It all culminated in a film that rose above the usual superhero trappings to deliver a mightily complex story about positions of power, the borders we raise, the traditions we keep, the people we become, and the world that made us. -LM
We said: "From the striking attire of the Dora Milaje warriors to the sand-like magnetic thingy-ma-bobs that power Wakandan tech, every detail adds wonderment to a world that imagines an African culture gifted with near-unlimited resources and untainted by colonialism."
Read Liam Maguren's full review
You said: "Enjoyed the movie enough, but it's not the second coming of Christ like everyone says it is."
---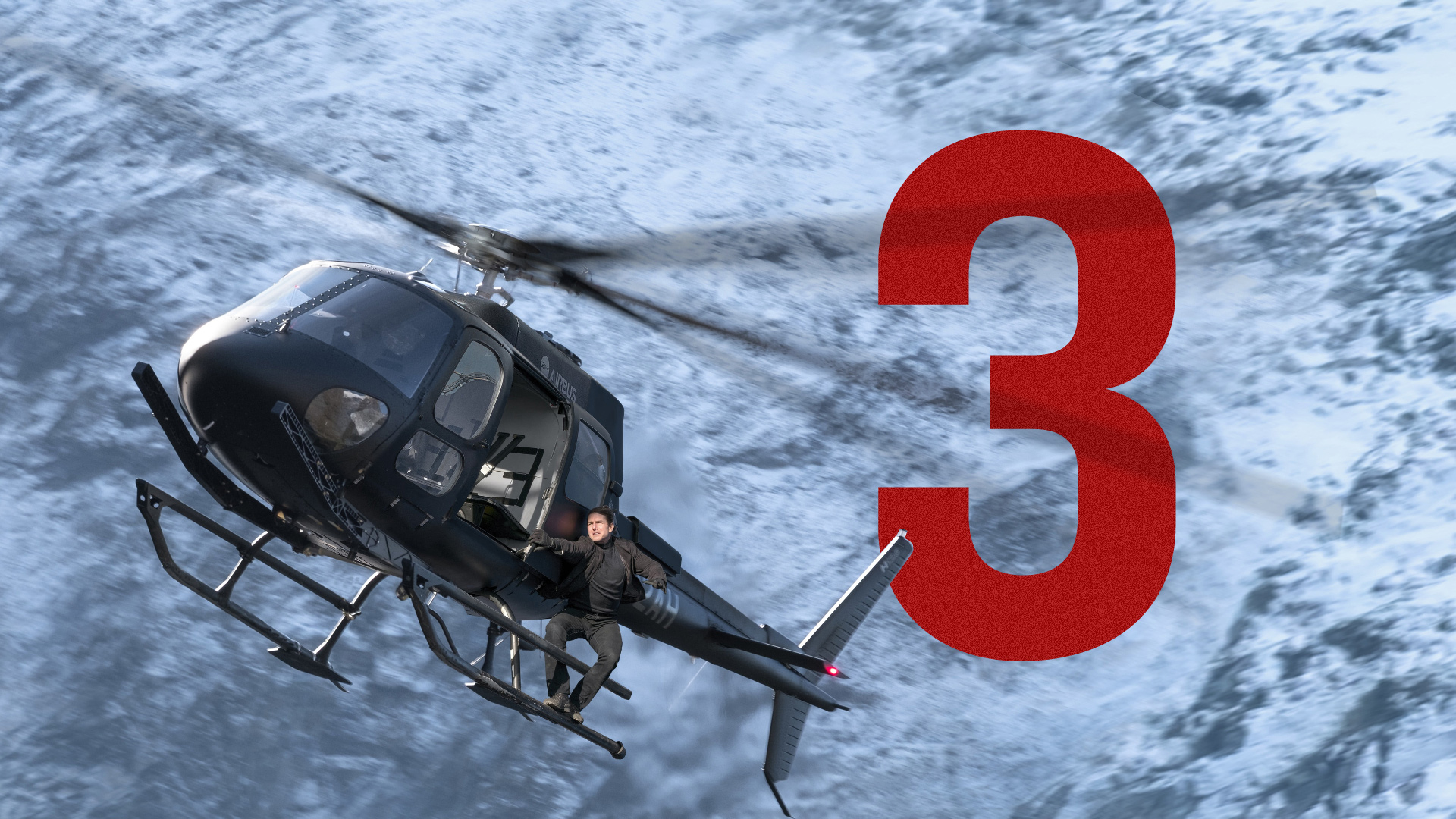 Terrorists plot something something. Ethan Hunt must radiradirah. If not, the world will blah blah blah. Look, there's only one synopsis you need about the sixth M:I film. Writer-director Christopher McQuarrie took the greatest elements from the series—yes, that includes story beats—and refined them into an almighty action extravaganza that rejected CG spectacle in favour of stunt-championing, camera-hurling thrills. -LM
We said: "That bit in Mission: Impossible – Fallout where Henry Cavill reloads his arms in the middle of a frenzied punch-up? That's also Christopher McQuarrie, on the first day of production, preparing to lay waste to whatever memory you have of Hollywood action filmmaking in the last couple of years."
You said: "How to make the perfect action film."
---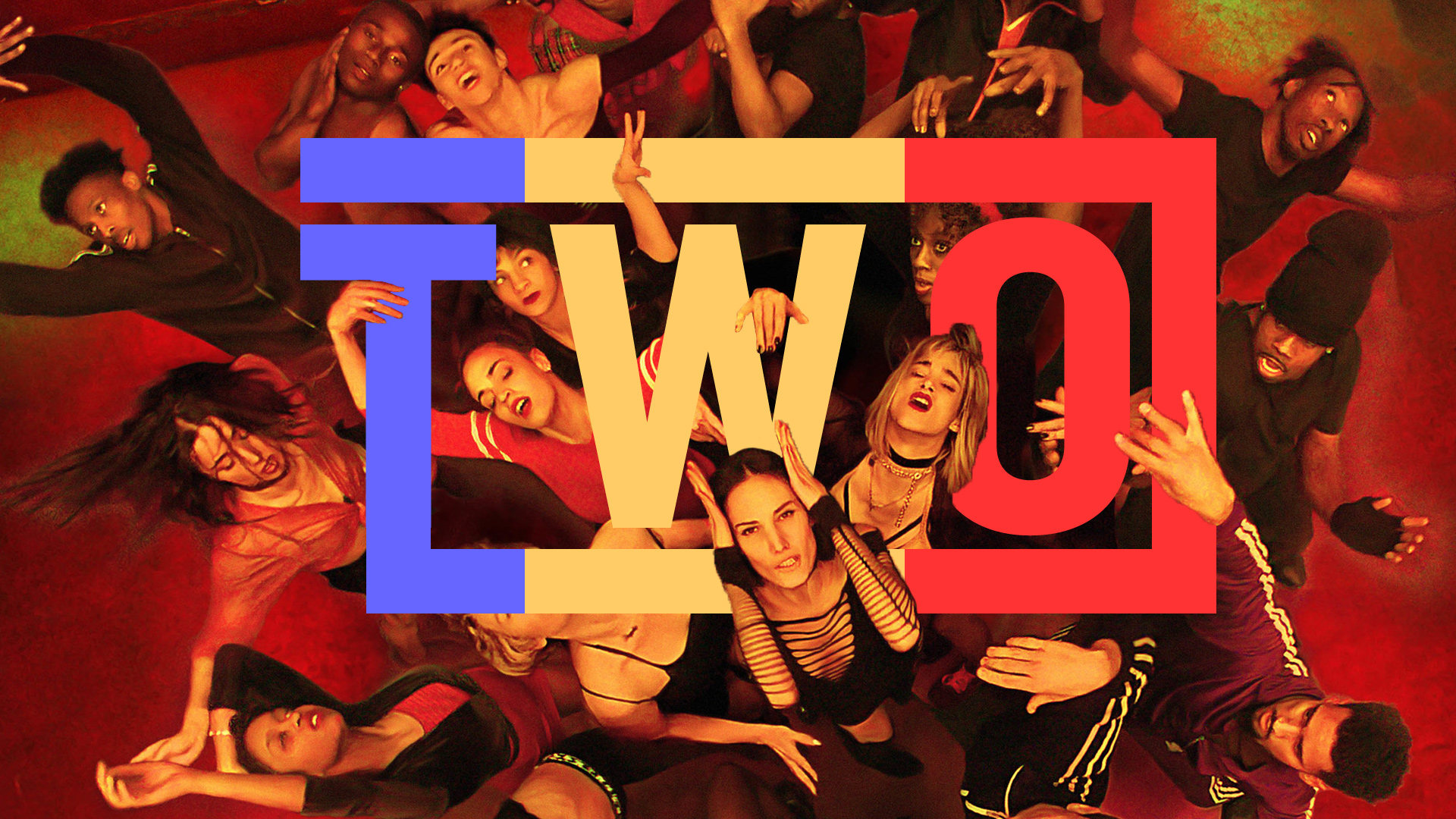 The same freewheeling camera work that Gaspar Noé uses to capture the astonishing opening dance scene is put to more nightmarish use later in Climax, when a dance troupe's celebrations turn into a viscerally and emotionally devastating descent into hell. The drug-fueled nightmare, unfolding after partygoers are spiked with a massive dose of acid, becomes a jaw-dropping succession of sensory bombardment quite unlike any other, all propelled by a relentless electronic soundtrack. -SN
We said: "Tense, beautiful, disturbing and, with its endlessly moving, swirling camera, a little bit nauseating, Climax is a brutal, extraordinary horror film with absolutely no moments of respite."
Read Katie Parker's NZIFF mini-review
You said: "A delirious, electrifying and visceral experience. Beautifully choreographed dance sequences, amazing cinematography, visually dazzling. Best film of NZIFF 2018."
---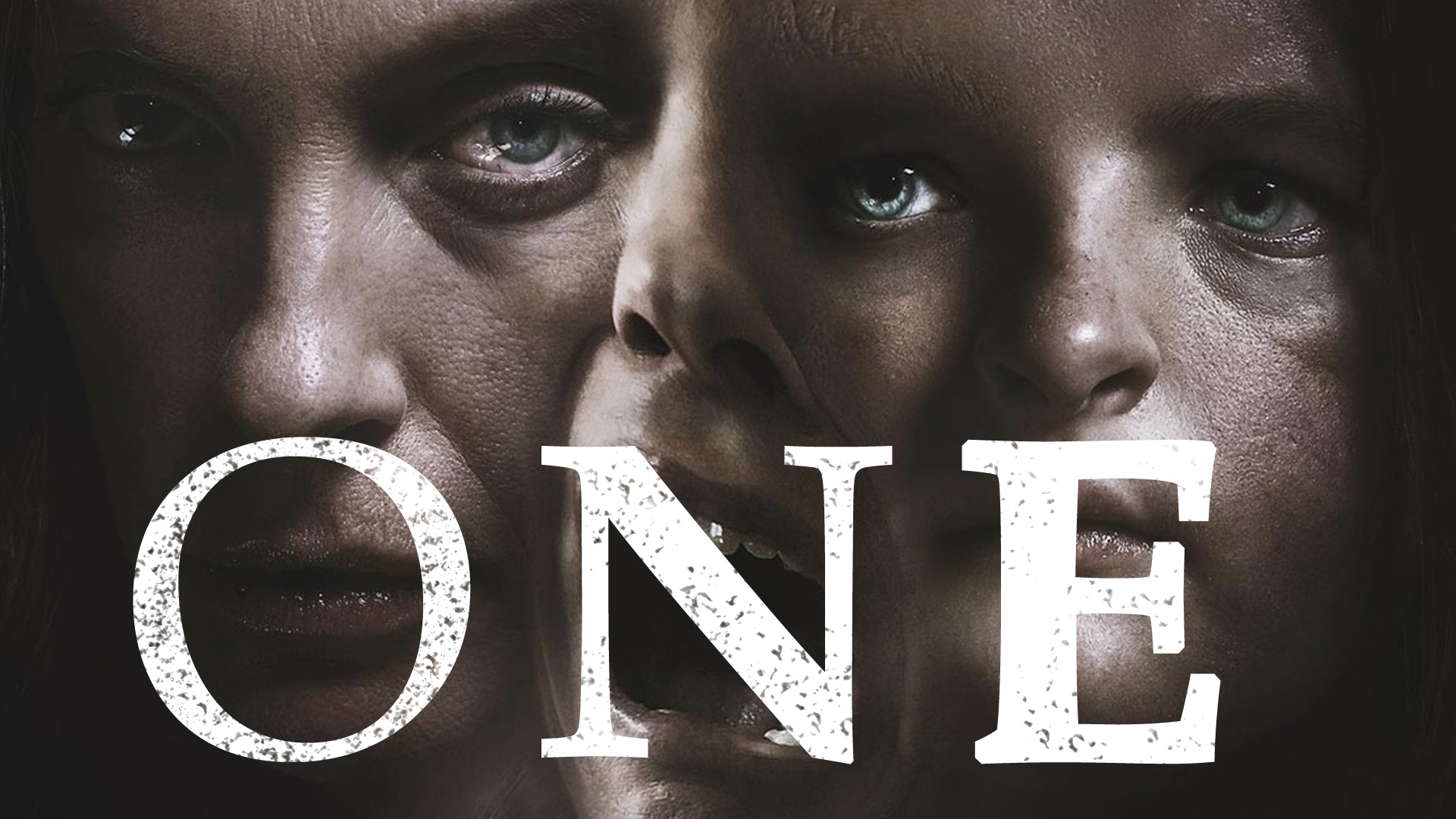 Polarising viewers as either the latest emperor's new clothes arthouse horror twaddle or an engrossing meditation on grief that never lets up for a moment, Hereditary arrived on a wave of hype that would have seemed over-egged were it not for its strengths. The tale of family tragedy, hidden secrets and the occult was borne up by Toni Collette's bravura performance as a mother on (and over) the edge, the supreme control exerted by a first-time director, and a deeply unsettling tone punctuated by moments of sheer horror out of nowhere (if you've seen this, you can probably guess which one led to me hearing myself blurt out "oh FUCK" in the cinema). -SN
We said: "Writer/director Ari Aster, in his staggeringly confident feature debut, stuns us with an unbelievably traumatic on-screen death that no one—not its characters, nor us—can quite recover from. The ensuing two hours is like Polanski on uppers: one long, paralyzing, highly unsettling psycho-drama, suffused with awful, exhausting dread, and disrupted by discombobulating detours into the occult."
You said: "It's unique, intensely suspenseful, terrifically performed and truly horrifying; leaving you crawling and gasping in your seat."