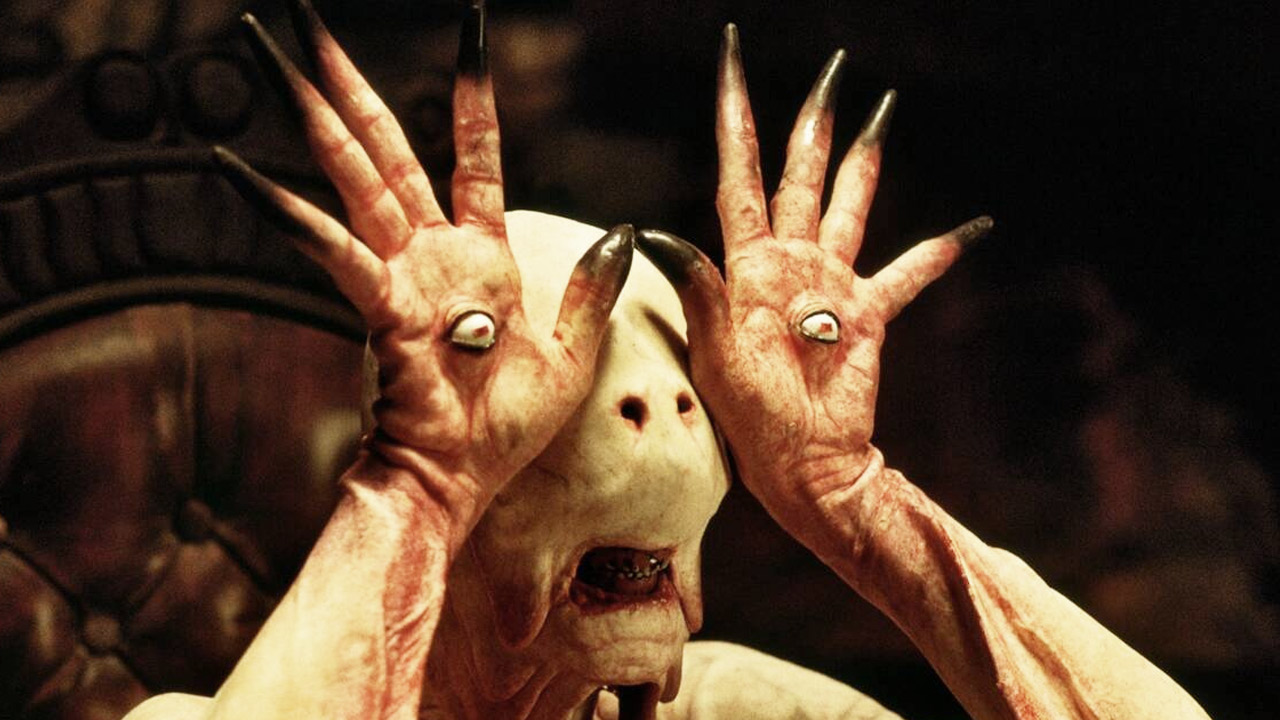 The Notorious GDT: we ranked every gloriously dark Guillermo del Toro film

---
Depicting darkness on-screen can be a dance, a dive and a deluge—and all three at once, if Guillermo del Toro is behind the camera. The Mexican filmmaker has built a three-decade career out of plunging deep into horror staples, swirling them around like he's twirling on a dance floor, and working in his own fleet footsteps as the twisted fantasies keep coming. He has quite the resume to his name as a result, in fact.
Nightmare Alley is his latest dalliance with the dark, stepping into the dustbowl carnival scene of the early 1940s, and bringing a sordid story of unbridled ambition to life with the utmost affection for all things film noir. In celebration of this new standout, Sarah Ward has ranked all 11 of del Toro's movies from worst to best.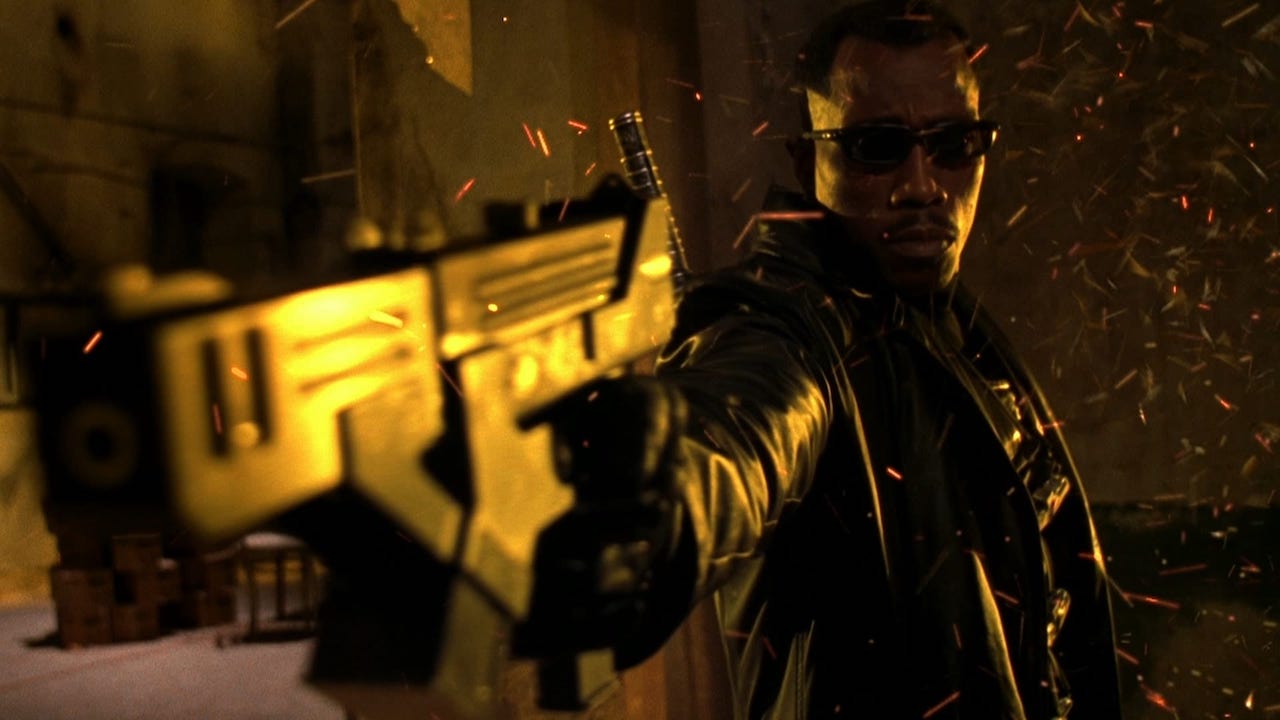 The upcoming reboot starring Mahershala Ali will hopefully fare better, but none of the Blade films to-date have been good, let alone memorable. They led to a great gag in the What We Do in the Shadows TV series, but that really shouldn't be the best achievement of this franchise about an undead-killing vampire-human hybrid.
Accordingly, helming 2002's Blade II is the most thankless gig on del Toro's resume, but he does help give the Wesley Snipes-led sequel its most interesting element. Here, Blade battles mutated vamps and gets caught up in the bloodsucking version of a mad scientist's plot, with which del Toro has as much fun as the bland series allows.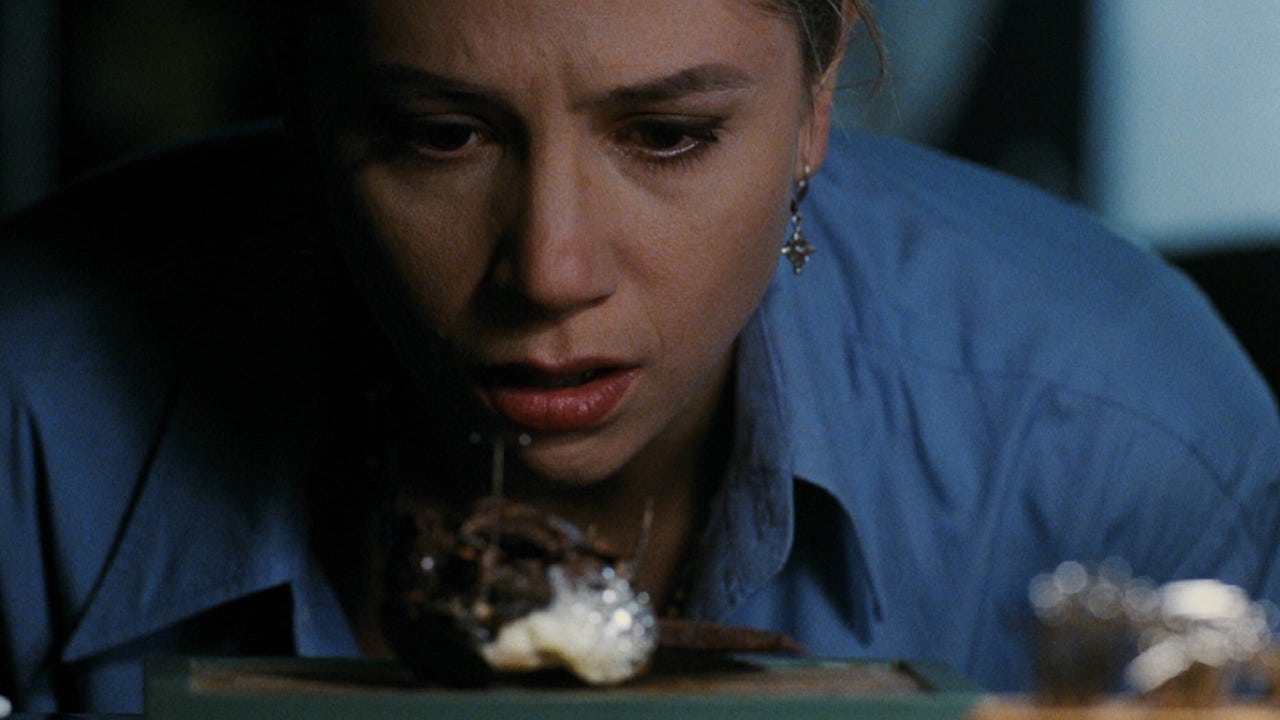 10. Mimic (1997)
When Hellboy II: The Golden Army stitched together intriguing pieces but proved bound by the familiar and formulaic, it shouldn't have been as much of a surprise as it was—because with Mimic, del Toro had played that game before. A creepy-crawly critter flick about killer mutant insects, this sci-fi/horror affair scurries in its own direction often, but not quite enough.
Starring Mira Sorvino and Jeremy Northam, the result is average rather than awful. However, it's the one movie on the director's filmography that lurks firmly in his wheelhouse, doesn't completely work, and consequently leaves you dreaming of a version that did hit the mark.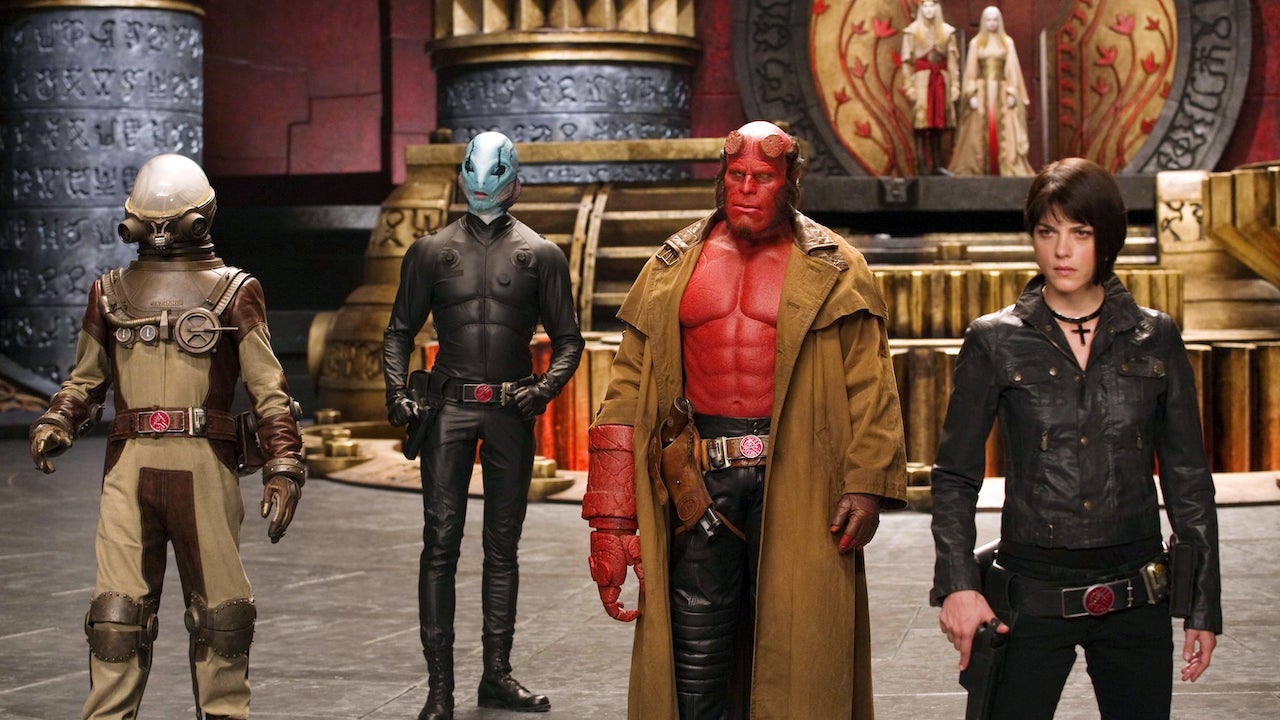 One main thing splits del Toro's two Hellboy movies, and helps place sequel Hellboy II: The Golden Army below its predecessor. The director is still clearly having a ball visually, tonally, and with his star. He still puts his stamp on the feature, and obviously enjoys bringing this world to life on the big screen. But the standard blockbuster pieces that he's moving around—the tried-and-tested conventions, too, particularly in the narrative—stand out here like they're one of the film's lead characters. That's one of the perils of making a sequel to a hit, especially one with a thin plot, even when there's much about The Golden Army that's reliably entertaining.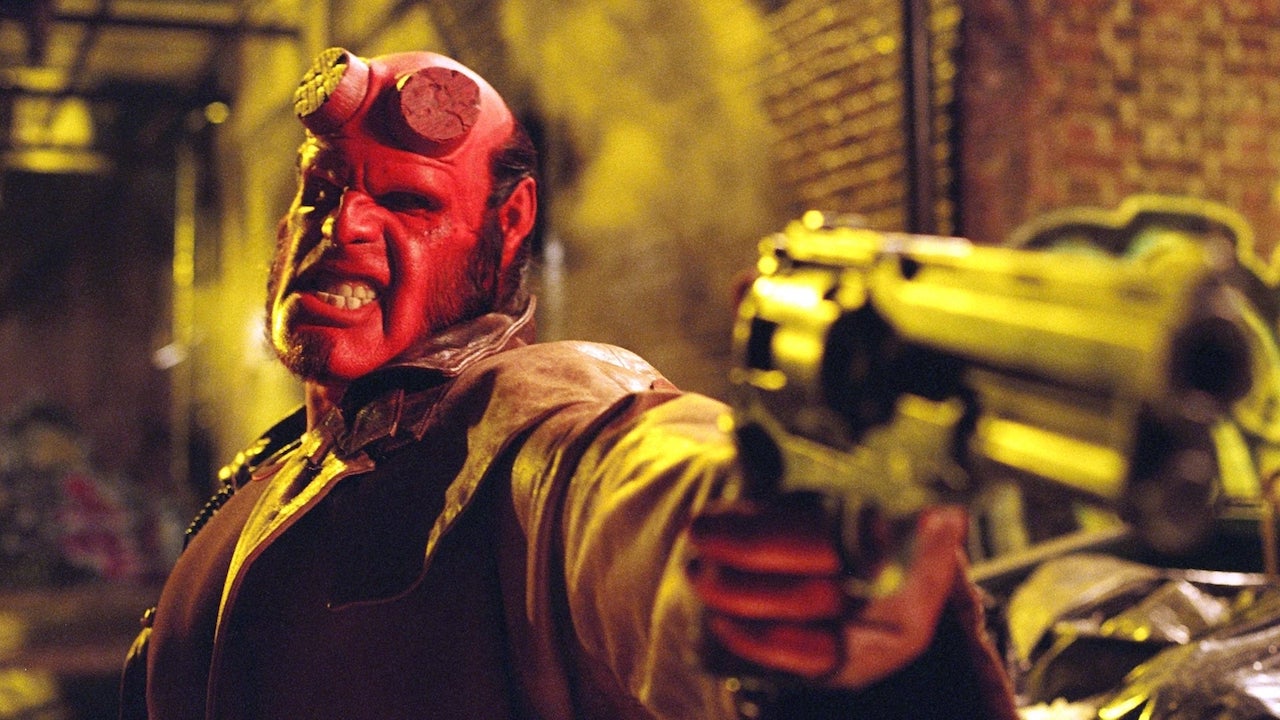 It was always going to take a bold and visionary filmmaker to do Hellboy justice, a fact demonstrated not just by del Toro's time with the demon superhero across two 2000s features, but by how thoroughly the franchise's 2019 reboot bombed—and that's putting it mildly—without his involvement.
Sign up for Flicks updates
Of course, del Toro's 2004 original flick was the product of two enormous masterstrokes. Not only did the filmmaker lend his flair and imagination, which he put to their lightest use yet all the while never shying away from the material's inherent darkness, but by enlisting Ron Perlman as the red titular character he couldn't have cast it better.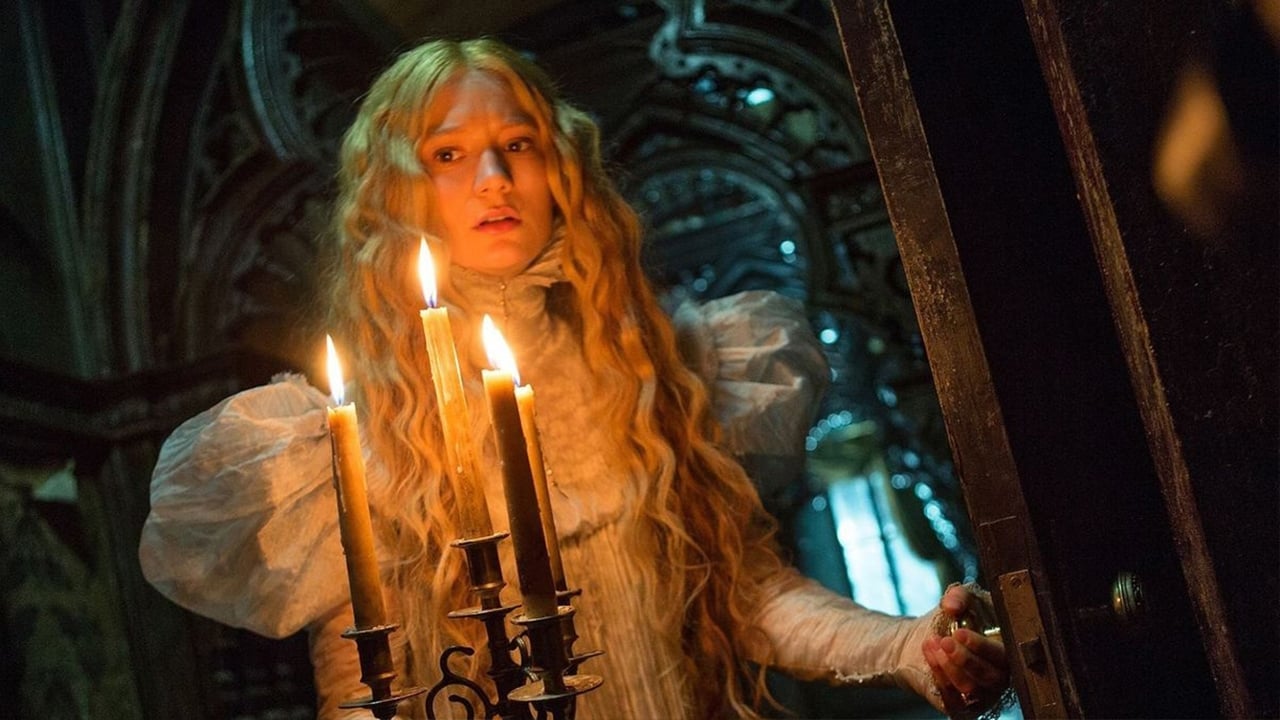 It's a testament to how stacked del Toro's resume is that Crimson Peak only comes in seventh (and yes, that proves true of Hellboy at eighth, too). Almost every project in the filmmaker's career feels like it was destined, but this gothic romance is the movie he really had to make; when you keep telling on-screen tales about being haunted in various fashions, a haunted house flick must pop up at some point.
Unsurprisingly, del Toro takes to the task with devotion, fervour, and his usual meticulous eye, crafting a spectacular horror vision. And his cast, including Charlie Hunnam, Tom Hiddleston, Mia Wasikowska, and Jessica Chastain, are always just as eerily evocative.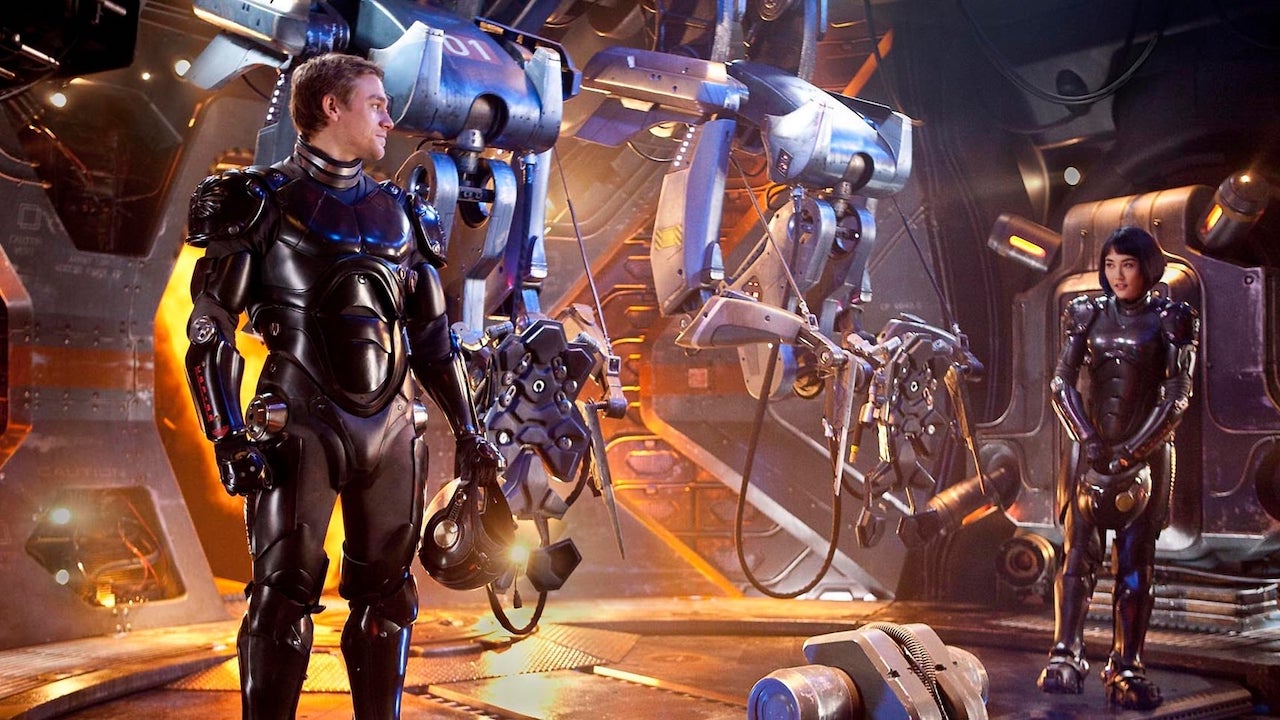 The sequel it spawned is best forgotten, but Pacific Rim gave Hollywood something it has been desperately searching after for decades. Making a great Godzilla movie outside of Japan has proved near impossible; however, this Hong Kong-set monster melee is the best kaiju flick to hail from the US yet.
Charlie Hunnam and Rinko Kikuchi team up to control the giant robots that are humanity's last line of defence against towering critters from the deep, Idris Elba tries to cancel the apocalypse, and Charlie Day is a delight of a kooky scientist. Pacific Rim has fun with its various parts, but it's also smart, has heart, and perfects its action sequences as well.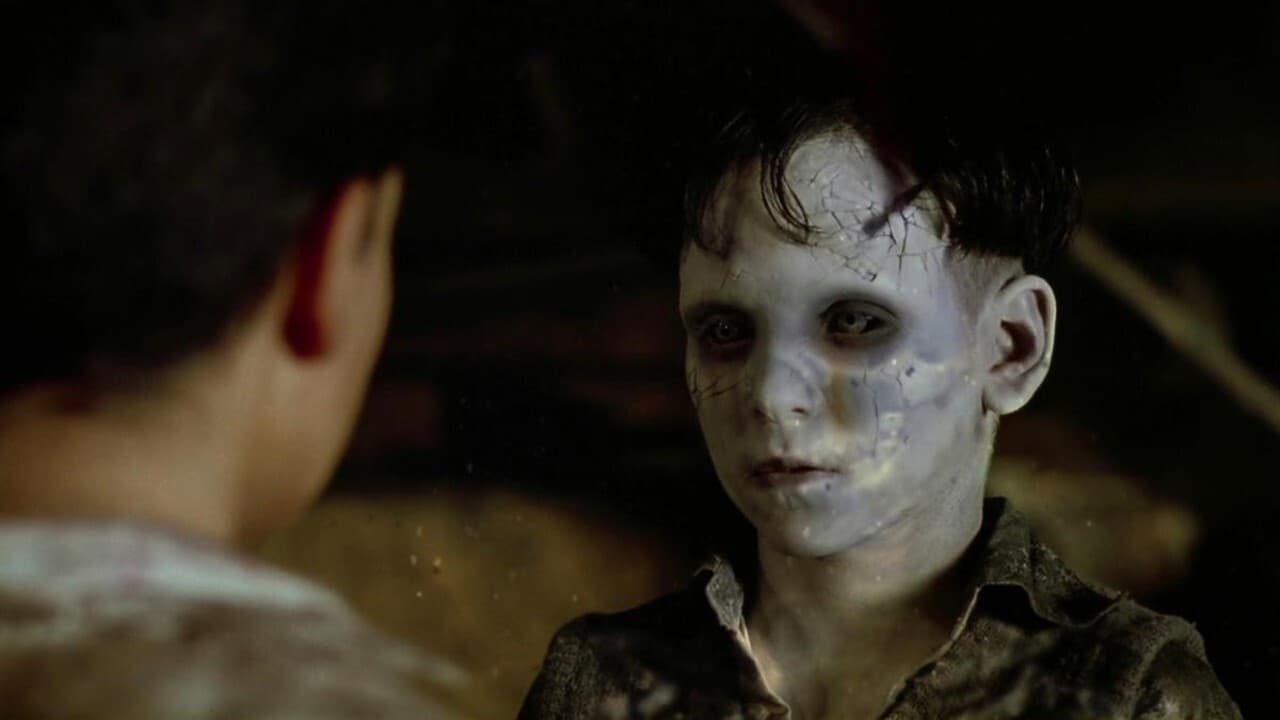 In the Spanish Civil War—and in an orphanage that's suffered its own attacks, including from Francisco Franco's men— 10-year-old new arrival Carlos (Fernando Tielve) swiftly starts to believe that his new home is haunted by ghosts.
That's The Devil's Backbone's one-sentence plot description, which del Toro transforms into a supremely affecting and astute film that's as multi-layered as any story about spectres and spirits could hope to achieve. The director's third feature, it manages to be a creepy horror movie, a poignant examination of war, a historical portrait placed in genre packaging, and a gothic fantasy all at once.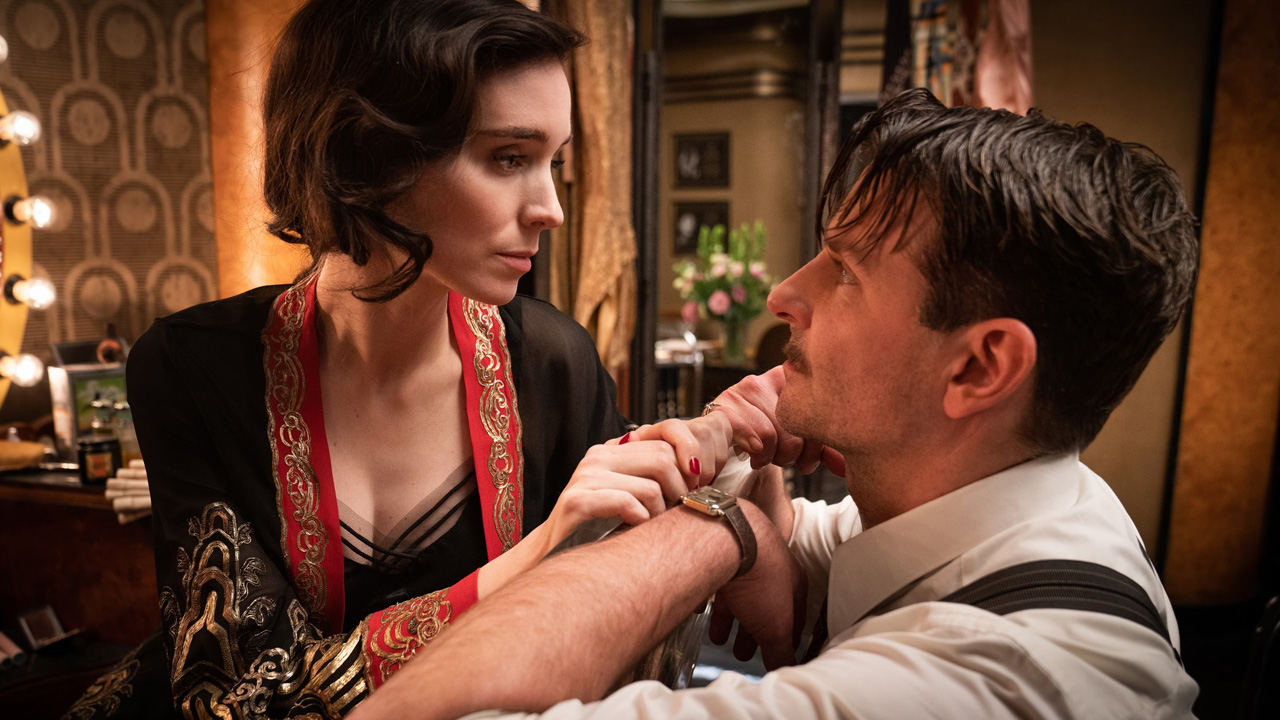 Another thought experiment that del Toro's films often inspire: imagining what he might've blazed across screens if he'd been working in decades long gone by. Courtesy of Nightmare Alley, there's no need to keep wondering how he might've handled 1940s-era film noir. In fact, watching it feels like discovering a lost treasure—apart from its firmly 21st-century all-star cast.
Bradley Cooper plays the mysterious Stanton Carlisle, who flees a thorny past, throws in with a carnival, and roves his third eye over bigger futures. He's just as stunning as every stylistic move that del Toro makes, and so is the film's exploration of despair, desolation, and escapism.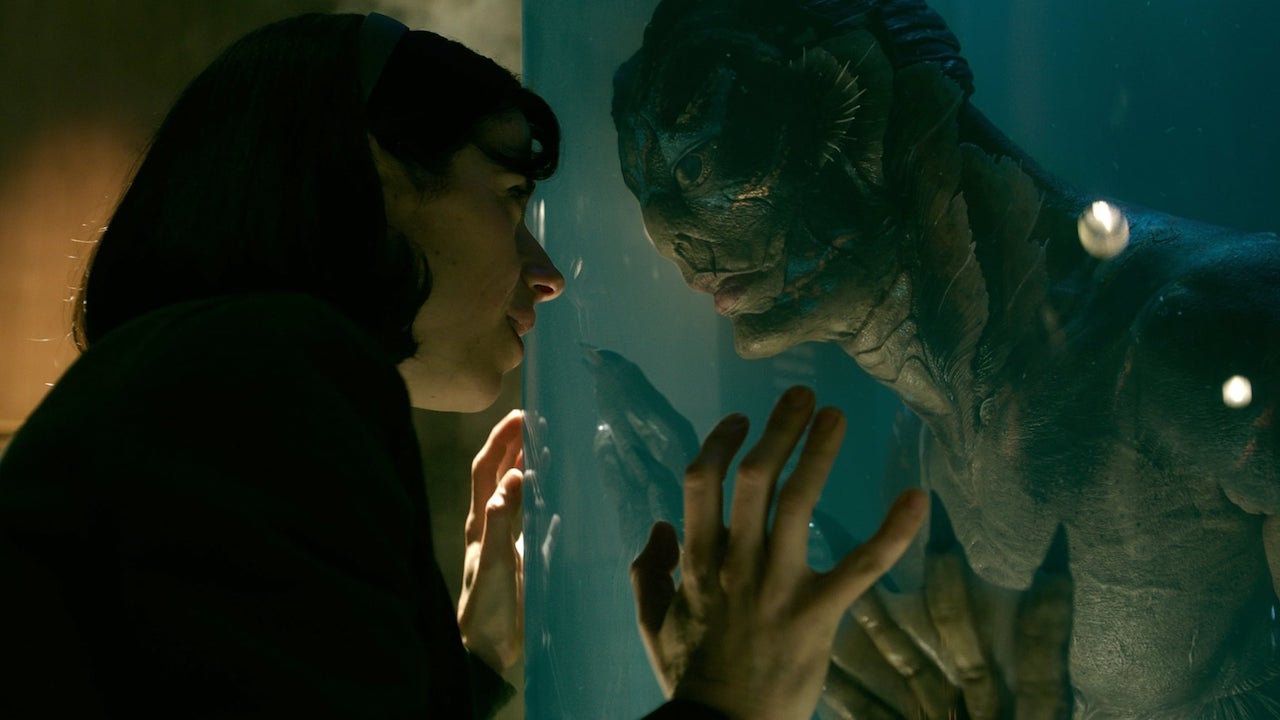 Tracing each del Toro movie back to their sources of inspiration is all part of the fun of watching his films, and The Shape of Water has an obvious origin: the Creature from the Black Lagoon. But no one else could've conjured up a swimming creature-feature that's as empathetic as this Oscar Best Picture and Best Director-winner. It's a humanoid-amphibian-meets-human romance that floats on a rich bed of pure emotion.
Anchored by a sublime performance from Sally Hawkins as the object of the creature's affection, and keenly aware that it's always telling an outsider tale, this is a monster movie not only made with love, but about love.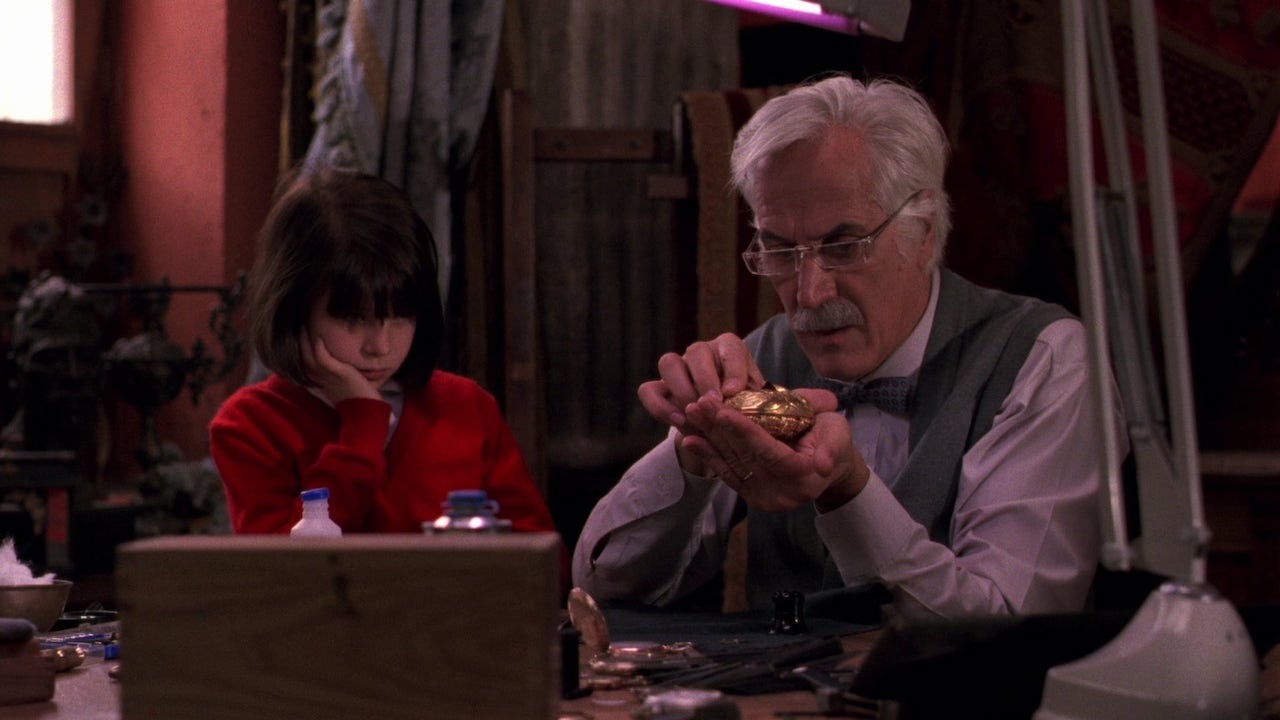 In 1993, del Toro started his filmmaking career as he clearly meant to continue it: by picking a busy part of the horror spectrum, biting out his own niche, and ensuring that it tasted unique. With the gloriously atmospheric and stylish Cronos, he takes to the vampire genre like he was born to drink from it.
He also spins a smart and involving story about an antique dealer, the gift of eternal life, and the bloody cost of immortality. Cronos benefits from del Toro's vivid vision, one of his most striking-looking films in a career full of them. And with Federico Luppi and Ron Perlman leading this eerie delight, it's also impeccably cast.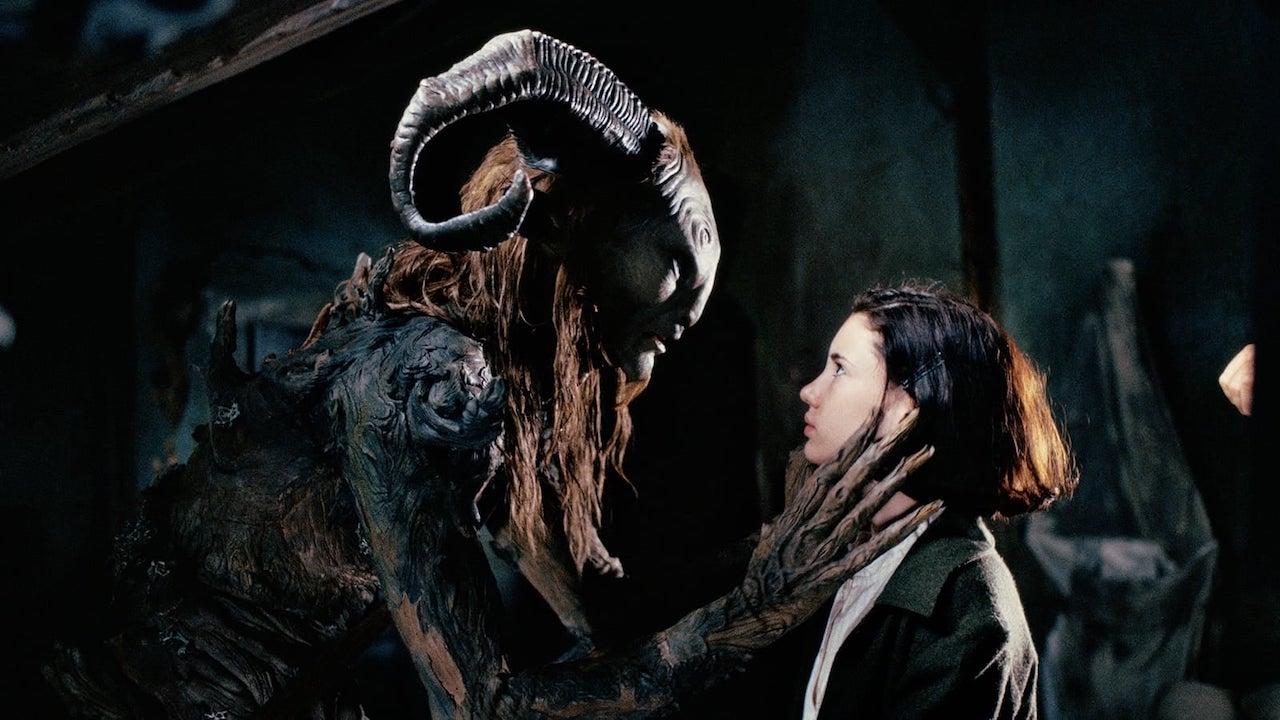 Del Toro's Oscar-winning step back to the Spanish Civil War always feels like a haunted fairy tale that's been pored over for decades or longer. It's also the director's most enchanting and entrancing feature, all while seeing its ten-year-old protagonist Ofelia (Ivana Banquero) face pain and horror—and wade through her woes while disappearing into a maze-like underworld where a faun believes she's the reincarnation of a princess.
The mood, the labyrinth, the creature design, the bold mix of wonder and fear: it's all pitch-perfect in its blend of the surreal and the oh-so-real.