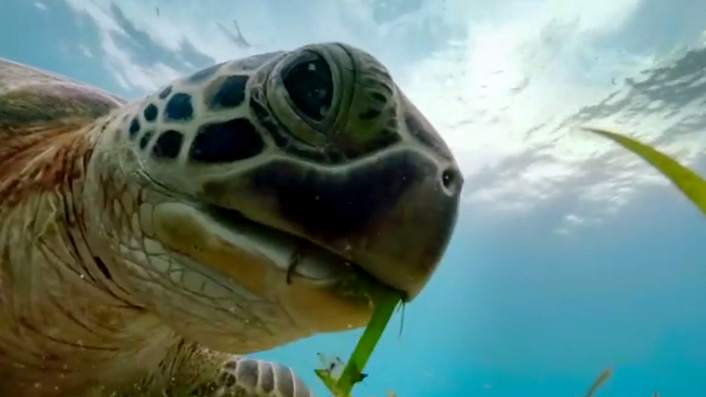 The vital joys of nature documentaries and their jaw-dropping beauty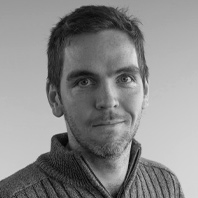 ---

A fresh crop of A-grade nature documentaries are streaming on Neon that showcase the joy and wonder of nature in all its jaw-dropping beauty. 
When documentaries talk about planet earth, it's often for the worst reasons. It could be mass dolphin slaughter in Oscar winner The Cove, the collapse of an ecosystem in Chasing Coral, or the current climate crisis in Leonardo DiCaprio's Before the Flood. They're vital yet miserable watches, containing roughly 95% of alarming facts with a special 5% of optimism bolted on at the end.
While it's important to know the issues facing Papatūānuku and what can be done about them, it's just as important to feel connected to Papatūānuku herself. That's why, as cheesy as it may sound, it's vital to experience the joy and wonder of nature in all its jaw-dropping beauty.
See also
* Latest shows and movies on Neon
* Latest shows and movies now streaming
* Best documentaries of last decade
And there's a heap of A-grade nature docos to savour on Neon, including BBC's behemoth Blue Planet II. Presented by the saintly Sir David Attenborough, the Emmy-winning mini-series visually captures the bewitching behaviours of oceanic life at a quality rarely matched. Requiring both physical skill and mental patience, it's staggering to think about what conditions the cinematographers would have put themselves through to get all this amazing footage. The results speak for themselves.
Ever seen a superpod of dolphins searching the "ocean desert" for food? It's a staggering sight to behold.
Ever seen a giant trevally leap out of the ocean in slow-motion and engulf a low-flying bird in a fraction of a second? It's both incredible and nightmarish.
And then there's the sight of Mobula Rays bouncing out of the water – a beauty I cannot put into words. Adding to their entrancing qualities, Sir Attenborough ponders: "Why do they leap? Is it to tell others that they are here? Nobody knows."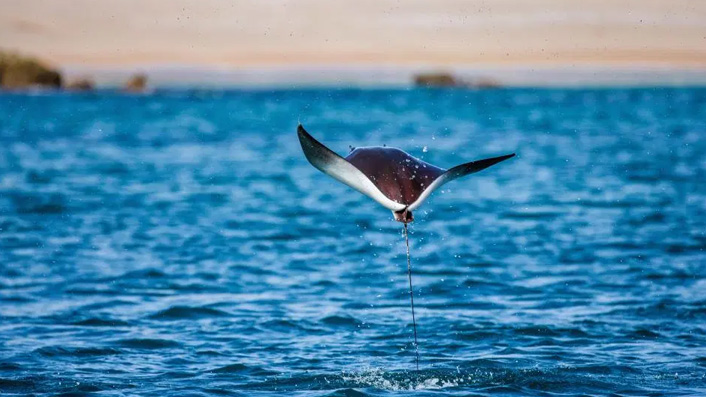 Invoking wonder is what Sir Attenborough does best with his guided tours of nature, his tireless enthusiasm and grandiose voice proving time and time again to be the perfect accompaniment to the splendour of footage. Oscar-winning composer Hans Zimmer fits here flawlessly as well, boosting the series even further with an orchestral score that aids to the awe of nature.
And that wonder remains even during the more brutal side of the animal kingdom. "An extraordinary ballet of life and death," Sir Attenborough praises. In the BBC's Frozen Planet, also on Neon, fuzzy polar bears rolling around in the Autumn foliage are later seen clawing each other near the gates of death for the sake of territory or a mate.
Sign up for Flicks updates
The small cuddly animals get it far worse. A scene with a guillemot chick, for example, shows its failed attempt to take flight in a manner so blunt, it's comedy gold. "Their stubby wings are still too short for them to fly properly," Sir Attenborough laments before the chick flaps down a 150-metre drop, "he falls short and survives the crash landing." Then, with impeccable timing, an Arctic Fox chomps its neck and runs away. I'd feel awful for busting out a snotty laugh, but that editor knew what they were doing.
As heartbreaking/hilarious as it is watching chicks bounce off the rocks like spongey bags of potatoes, it makes it even more captivating to see a tiny birdo land its first flight. It's like watching a bowler take a vital wicket, or a netballer snatching a game-winning intercept, or a league player making a try-saving tackle. It's supremely rewarding because you've seen what's at stake, and Sir Attenborough knows how to set up the scene.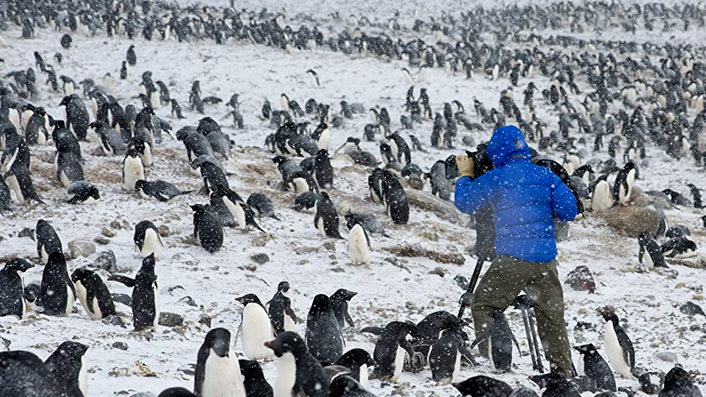 Perhaps it's unthinkable to praise the writing of supposedly "simplistic" nature docos, but with the case of Sir Attenborough's material, it's a sterling example of when—and when not—to add voice-over narration to a scene. When bearing witness to a pod of Beluga Whales, the score and the footage is all you need to stir the emotions. But when it comes to a dead whale carcass, it's a classy touch to rename the floating polar bear food as "an 18-metre-long dining table."
Even when Sir Attenborough's not narrating, the quality of BBC Earth's documentaries remains consistent throughout and there's a bunch on Neon that get into more specific territories. There's even more non-BBC nature docos on the streaming service and it's easy to get lost among them all. Strangely, or perhaps fittingly, a humble 11min doco really stuck with me.
From the Curiosity Stream collection, Big World In A Small Garden neatly wraps up the miracle of nature docos themselves. It follows Martin Dohrn, a wildlife filmmaker who refused to mow his London lawn and instead constructed an almighty thing he calls "Franken-cam" to capture the everyday life of insects.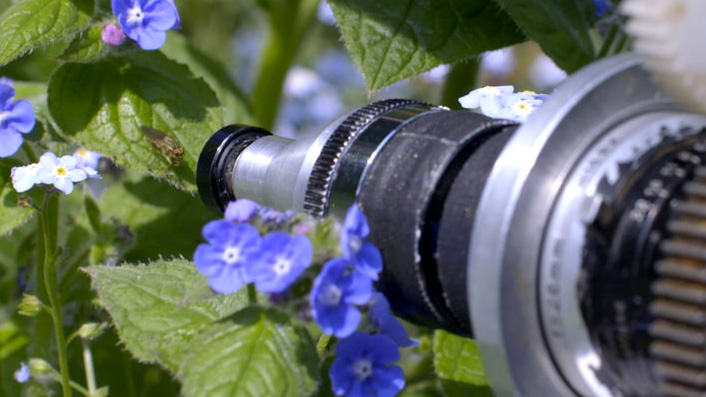 "This garden, here, is more like a 10 square kilometre of unexplored nature reserve," Dohrn explains, "with unknown creatures and drama and action every bit as exciting as anything you could see in the planes of Africa."
It's true. Until now, I've never seen a garden bee poking its head out of a wormhole, or a miner ant battling a nest intruder, or a wolf spider carrying its babies on its back. Those brief sights are more memorable than entire movies I've seen in a cinema.
Dohrn's reasoning for filming his untamed backyard is elegant and speaks largely to his craft: "What [this] gives us is a perspective that is utterly different from the world in which we normally live." This is the way of nature documentaries, an under-appreciated form of filmmaking that makes Earth and its creatures the art. "[It's] just waiting for someone to have a look."