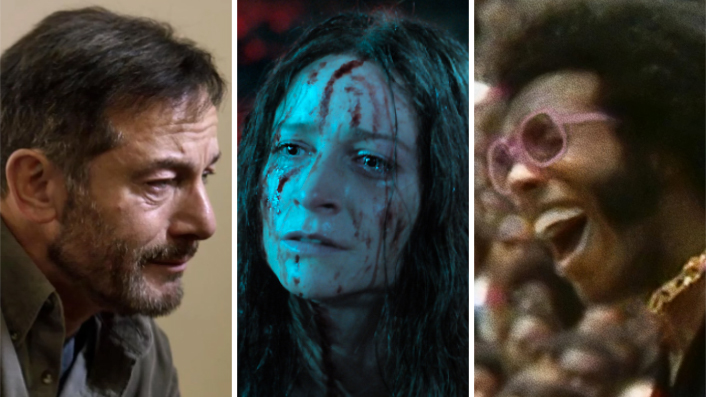 We can't wait to see these 12 films playing Sundance this year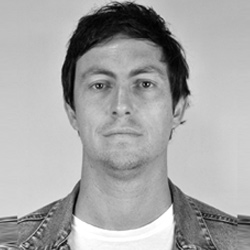 ---
Among the many interesting selections at Sundance in 2021 are these dozen films, leaping out of the programme and onto Steve Newall's watchlist.
Taking place as a virtual event this year, Sundance Film Festival 2021 is nevertheless jam-packed with plenty of intriguing films. So much so, that we had to more than halve our original list of want-to-see titles to get to this list of a dozen.
Expect to hear a lot more about the films from Sundance—thanks to a lull in production caused by COVID-19 and more aggressive moves by streaming services to premiere films rather than see them open in cinemas. This points to 2021 being one of the festival's most acquisition-heavy years for ages, with a range of distributors hungry for completed films to release.
However it pans out, here are 12 films we're keen to see as soon as possible – based on what's know so far: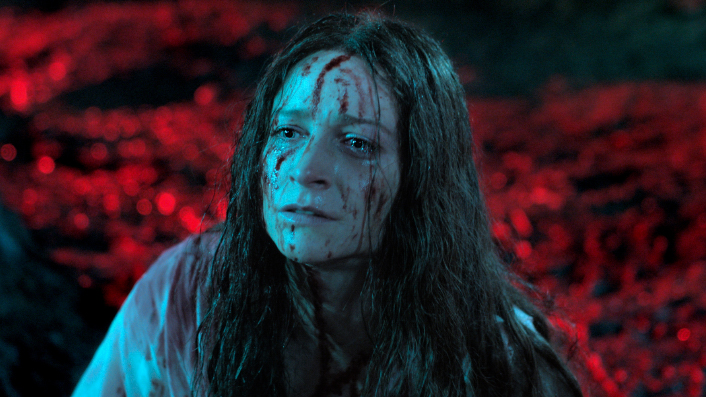 Censor
Sundance synopsis: When film censor Enid discovers an eerie horror that speaks directly to her sister's mysterious disappearance, she resolves to unravel the puzzle behind the film and its enigmatic director – a quest blurring the lines between fiction and reality in terrifying ways.
The hysterical reaction to "video nasties" in the UK in the 1980s propels Censor, which sounds like an ode to the types of films that provoked media outrage just as much as it critiques the overreaction itself. Film censors are fairly unexplored characters, despite having such a pronounced impact on some of our viewing, that I'm intrigued to see how this (Ant Timpson exec-produced) tale weaves their profession into controversial subject material—and the personal effect of grief without closure.
CENSOR: The grime of 80s Britain and the video nasty fervour exploited to magnificent effect. Nice to see the expertise of my fave horror critic Kim Newman (@AnnoDracula) put to great use as an EP. Bravo @PranoBaileyBond. I am sufficiently traumatised. #Sundance2021 #VHSforlife

— Dominic Corry at Sundance (virtually) (@DominicCorry) January 29, 2021
Violence and gore. Fuck yeah virtual Sundance, let's do this! #Sundance2021 #Censor pic.twitter.com/ne5oRxDwNw

— Seth Becomes Her (@LuvSpackle) January 29, 2021

Coming Home in the Dark
Sundance synopsis: A family's outing descends into terror when teacher Alan Hoaganraad, his wife Jill and stepsons Maika and Jordon explore an isolated coastline. An unexpected meeting with a pair of drifters, the enigmatic psychopath Mandrake and his accomplice Tubs, thrusts the family into a nightmare when they find themselves captured.
Daniel Gillies, Erik Thomson, Miriama McDowell and Matthias Luafutu star in New Zealand feature Coming Home in the Dark, which has its world premiere in the Midnight section of Sundance (ie where the ickier stuff resides, like Censor above). Based on the synopsis above and what's glimpsed in the teaser, Gillies looks set to be a chilling presence on screen.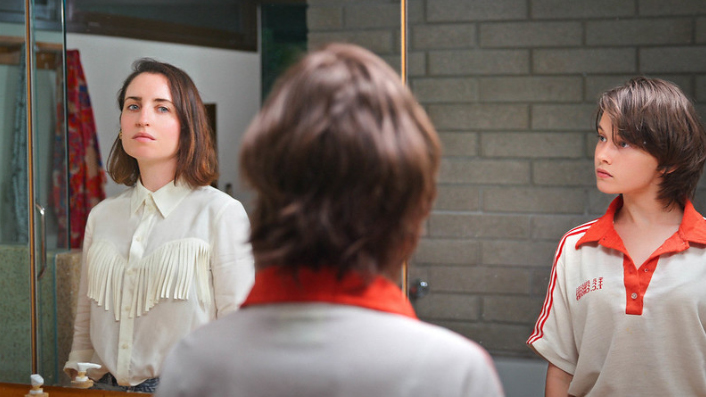 How it Ends
Sundance synopsis: On the last day on Earth, one woman goes on a journey through LA to make it to her last party before the world ends, running into an eclectic cast of characters along the way.
Zoe Lister-Jones stars—co-writing, co-producing, and co-directing alongside partner Daryl Wein—in this great excuse for an ensemble cast (which includes Olivia Wilde, Cailee Spaeny, Fred Armisen, Helen Hunt, Nick Kroll, Finn Wolfhard and… Pauly Shore?). Traversing the city for the last time, making amends with friends and family members, and gearing up for the party to end all parties, well, I'd probably be doing the same.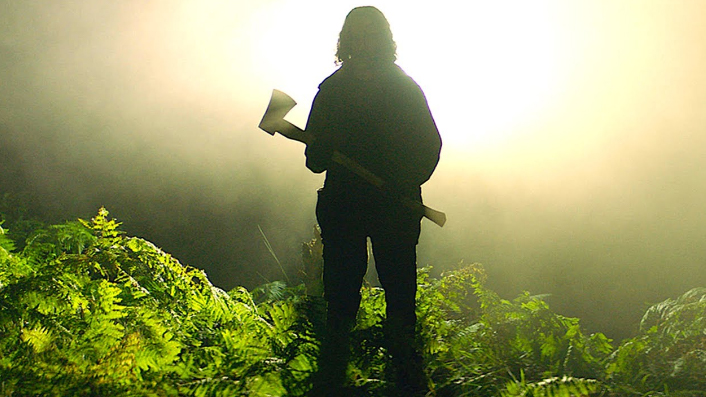 In the Earth
Sundance synopsis: As a disastrous virus grips the planet, a scientist and a park scout venture deep into the forest for a routine equipment run. Through the night, their journey becomes a terrifying voyage through the heart of darkness as the forest comes to life around them.
Ben Wheatley's latest (before he goes off to tackle Meg 2: The Trench) might just be the sort of film many of us have wanted him to return to for a while now. Set against the backdrop of a world beset by a deadly virus, and starring Joel Fry, Ellora Torchia, Hayley Squires, and The League of Gentlemen's Reece Shearsmith, In the Earth follows a scientist and park scout venturing deep into a forest as it comes alive around them (and there's also talk of… witches?)
The new trip from Ben Wheatley, IN THE EARTH, is creeping #Sundance 2021 pic.twitter.com/5DShZFrHV4

— NEON (@neonrated) December 15, 2020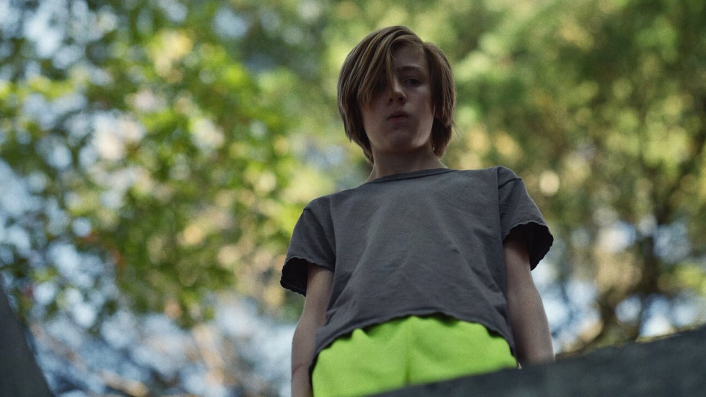 John and the Hole
Sundance synopsis: A nontraditional coming-of-age story, set in the unsettling reality of John, a kid who holds his family captive in a hole in the ground.
Let's face it, we'd all have considered chucking our family in a hole as a kid if the opportunity had presented itself. Michael C Hall and Jennifer Ehle play parents consigned to an unfinished backyard bunker in this psychological oddity from a screenplay by the co-writer of Birdman, Nicolás Giacobone adapting the screenplay from his novella El Pozo.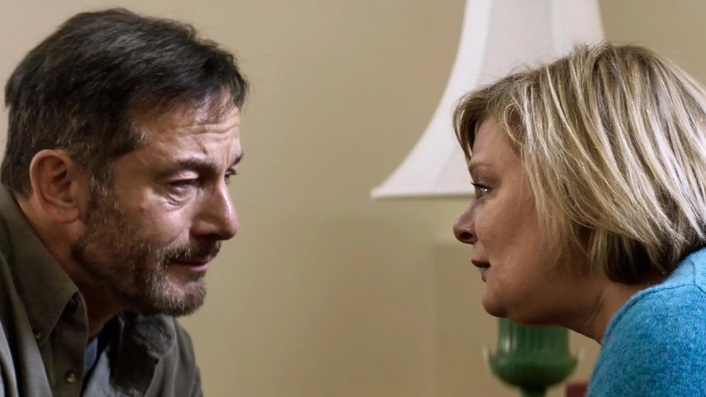 Mass
Sundance synopsis: Years after a tragic shooting, the parents of both the victim and the perpetrator meet face-to-face.
A church meeting room is the setting for an unimaginable awful conversation between two sets of parents (Jason Isaacs and Martha Plimpton; Ann Dowd and Reed Birney) years after a school shooting. Actor Fran Kranz (The Cabin in the Woods) makes his directorial debut, from a screenplay he also wrote, that will be a tough ride for both characters and audience as the four go through the emotional wringer in this one-location drama.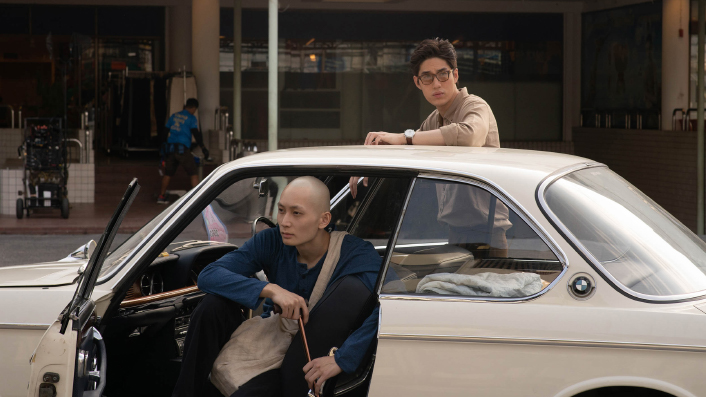 One for the Road
Sundance synopsis: Boss is a consummate ladies' man, a free spirit and a bar owner in NYC. One day, he gets a surprise call from Aood, an estranged friend who has returned home to Thailand. Dying of cancer, Aood enlists Boss' help to complete a bucket list – but both are hiding something.
What sounds like somewhat generic festival/Oscar fare when considering it's the latest from the director of criminally under-seen Bad Genius. If Baz Poonpiriya could make cheating in exams a white-knuckle thriller, then with any luck there will be more on offer here than a familiar, mawkish, buddy/bucket list film.
Packed with both style and emotion, Baz Poonpiriya's ONE FOR THE ROAD is a beautifully polished and totally engaging road drama. Really impressive filmmaking and the influence of producer Wong Kar Wai is obvious. Violette Wautier a revelation. #Sundance pic.twitter.com/1KhGYVjQye

— Ryland Aldrich (@RylandAldrich) January 29, 2021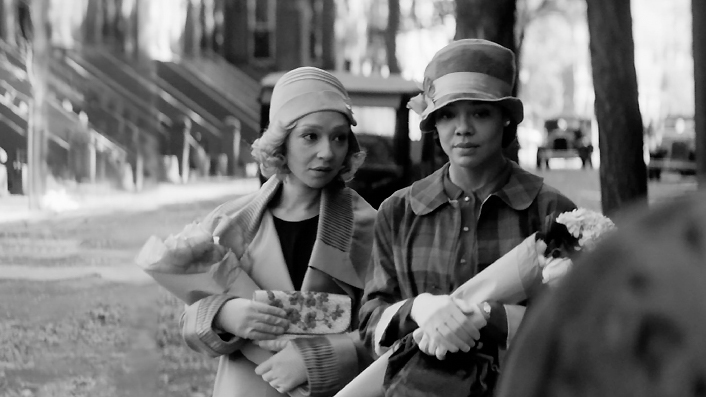 Passing
Sundance synopsis: Two African-American women who can "pass" as white choose to live on opposite sides of the color line in 1929 New York in an exploration of racial and gender identity, performance, obsession and repression. Based on the novella by Nella Larsen.
Rebecca Hall's directorial debut stars the awesome pairing of Ruth Negga and Tessa Thompson, with Hall starting work on the film after reflecting on her own family history. Any reservations about a white woman telling a story about biracial identity passing as white evaporate with the knowledge that on the maternal side of Hall's family, generations have passed because of light skin—making this a much more personal project for Hall than perhaps it might seem at first glance.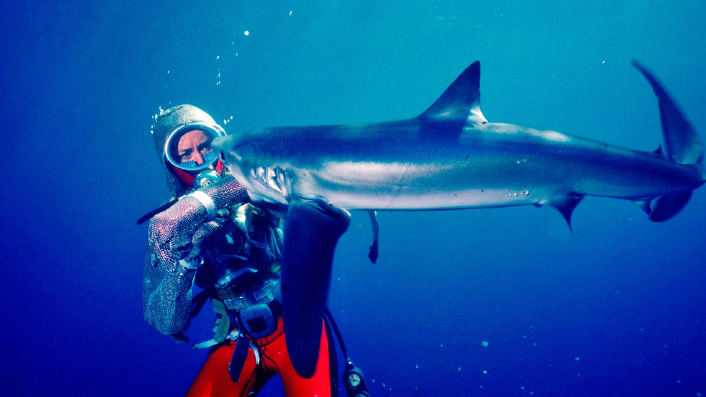 Playing With Sharks
Sundance synopsis: Valerie Taylor is a shark fanatic and an Australian icon – a marine maverick who forged her way as a fearless diver, cinematographer and conservationist. She filmed the real sharks for Jaws and famously wore a chainmail suit, using herself as shark bait, changing our scientific understanding of sharks forever.
With re-mastered film footage spanning fifty years, I'm looking forward to marvelling at the braveness (foolhardiness?) of Valerie Taylor and her lifetime spent in the environment of incredibly dangerous predators. From her time as shark hunter in the 1950s before embracing a different perspective and documenting them in crazily close proximity, Taylor spent over half a century with some bloodcurdling company that we now get to enjoy (with perhaps a little nervous squirming in our seats).
#Sundance 2021: "Playing with Sharks" dir. Sally Aitken:

"'Playing with Sharks' is one woman's incredible life becoming a pioneering diver, maverick shark expert, and fearless underwater icon."https://t.co/8fFBdDT3LF pic.twitter.com/kgURxf2Ulw

— Women and Hollywood (@WomenaHollywood) January 27, 2021
Prisoners of the Ghostland
Sundance synopsis: A notorious criminal is sent to rescue an abducted woman who has disappeared into a dark supernatural universe. They must break the evil curse that binds them and escape the mysterious revenants that rule the Ghostland, an East-meets-West vortex of beauty and violence.
Nicolas Cage in a film by Sion Sono (Love Exposure, Why Don't You Play in Hell?) is a dream I never knew I had come true, a mouthwatering combination of unhinged excess. "Is Prisoners of the Ghostland Nicolas Cage's 'wildest' movie yet?" an Entertainment Weekly headline asks—and signs point to "yes" with Cage playing a chap clad in a leather suit rigged with grenades that will explode if he doesn't rescue the Governor's daugher (Climax's Sofia Boutella). Shit gets weirder, since she's held captive in a supernatural wasteland, with Sono also promising "There are samurais, there are ninjas, and ghosts are part of the story as well".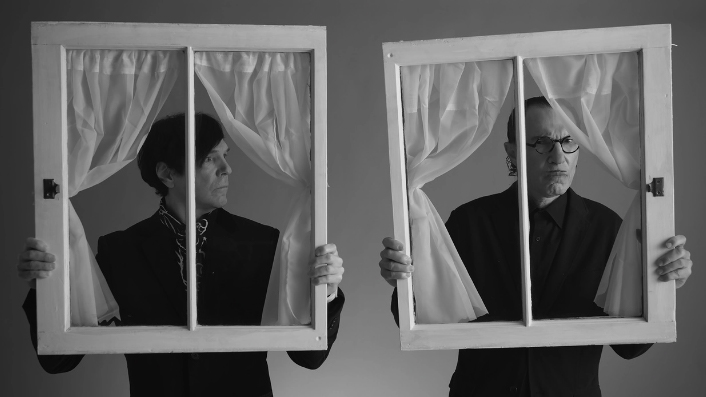 The Sparks Brothers
Sundance synopsis: How can one rock band be successful, underrated, hugely influential, and criminally overlooked all at the same time? Take a musical odyssey through five weird and wonderful decades with brothers Ron & Russell Mael, celebrating the inspiring legacy of Sparks: your favorite band's favorite band.
Edgar Wright attempts the impossible, trying to capture the allure of Sparks in a documentary film, aided by enthusiasts ranging from Mike Myers, to Patton Oswalt, Duran Duran, Weird Al and Flea. Whether or not you know Ron and Russell Mael, we're in for a treat as mega-fan Wright share his love for one of the most singular musical acts in existence.
I couldn't be more excited to watch @edgarwright's new documentary The Sparks Brothers, which world premieres tomorrow at Sundance. (Plus, judging by this trailer, I made the final cut – yay!) https://t.co/lai8mtEf0r

— Al Yankovic (@alyankovic) January 29, 2021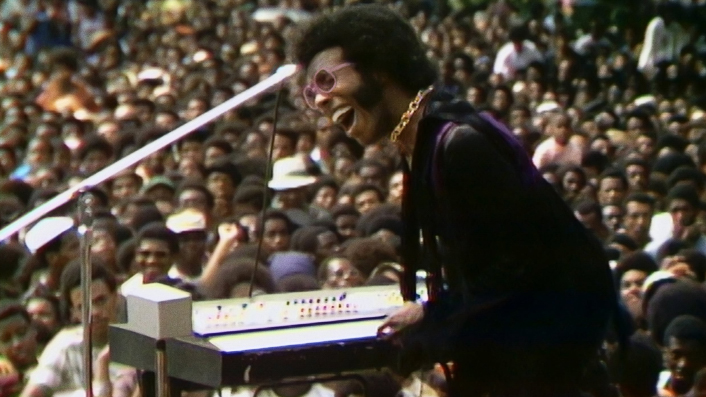 Summer Of Soul (…Or, When The Revolution Could Not Be Televised)
Sundance synopsis: During the same summer as Woodstock, over 300,000 people attended the Harlem Cultural Festival, celebrating African American music and culture, and promoting Black pride and unity. The footage from the festival sat in a basement, unseen for over 50 years, keeping this incredible event in America's history lost – until now.
Ahmir "Questlove" Thompson takes on directing duties for the first time with this musical doco comprised of forgotten footage from the Harlem Cultural Festival, which took place over over six weekends in the summer of 1969. The concerts featured [deep breath] Nina Simone, Stevie Wonder, Max Roach and Abbey Lincoln, B.B. King, Gladys Knight and the Pips, The Staple Singers, Sly and the Family Stone and more. After that, you should need no further encouragement, surely.
He opened with Stevie Wonder on the DRUMS!!!! Wow! #summerofsoul #Sundance2021 pic.twitter.com/xoR0lyNcVQ

— Amber J. Phillips (@AmberAbundance) January 29, 2021
May God bless whoever 1) decided to film the Harlem Cultural Festival 1969, 2) decided to film the crowd in addition to the performers, 3) kept this footage safe over the years, 4) unearthed and digitized this footage, 5) helped @questlove to make this film reality. #summerofsoul

— DJ Soul Sister (@djsoulsister) January 29, 2021