A dozen Sundance Film Fest pics we're curious about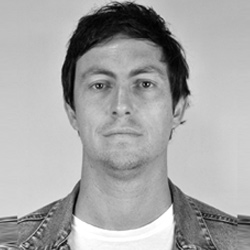 ---
2019's Sundance Film Festival is about to kick off, with a crop of films we're likely to be talking about right through the year (and with a chunk hopefully making it to big screens here with releases in their own right or as part of the NZIFF programme).
It's a massive programme, with 241 projects screening, from 49 countries. Here's some further info from Sundance themselves: "Of these, 47%, or 113, of all films and projects were directed or created by one or more women; 41%, or 100, were directed or created by one or more filmmaker of color; 17% or 41 by one or more people who identify as LGBTQ+. 169 works in the Festival's program, or 70% of the program lineup, will be World Premieres."
That's a lot to take in, so we've whittled things down to a mere 12 that intrigue in various ways based on the programme.
---

America's most famous sex therapist, Dr. Ruth Westheimer, is the subject of this documentary tracing her life from Holocaust survivor to the acceptable face of discussions about sexuality in American living rooms.
"Filmmaker Ryan White captures Dr. Ruth's exuberant and snappy personality as she hopscotches from speaking engagements to TV and radio appearances. Her infectious energy is colored with an almost arresting openness that is joyous and nonjudgmental, and the affable rapport between filmmaker and subject is a welcome source of laughter. Alongside her optimism, however, are storybook-like animations that bring Dr. Ruth's childhood as an orphan of the Holocaust to life. The tragic loss of being separated from her parents and never seeing them again shaped how she would embrace the world. The film is an inspiring and entertaining portrait of a trailblazer that reveals the darkness Dr. Ruth emerged from to bring light to so many people." (Sundance Film Festival)
---

Rhetorical question #1 – does a film get much more crowd-pleasing on paper than this? Gurinder Chadha, writer/director of Bend It Like Beckham, adapts a memoir for this drama illustrating the power of music, with a Pakistani teen living in grim Thatcher-era England discovering the working-class anthems of Bruce Springsteen. Rhetorical question #2 – are we in for another big year of music-oriented movies?
"1987, Margaret Thatcher's England. Javed, a 16-year-old British Pakistani boy, lives in the town of Luton. His father's recent job termination and the neighborhood skinheads are a daily reminder of the difficult times he's living in. What young Javed really wants is to be a writer—something his father doesn't approve of or understand—and when a new friend loans him a few Bruce Springsteen cassettes, Javed is changed forever. The Boss's working-class anthems and affirming lyrics seem to speak directly to Javed, emboldening him to find his own voice as a writer, stand up to the racism around him, and challenge his father's rigid ideals." (Sundance Film Festival)
---

Danish director Mads Brügger and Swedish private investigator try to solve the mysterious death of a UN secretary-general in this documentary. Whether or not the film's been scooped by recent claims that South African mercenaries were responsible shouldn't bother anyone who saw Brügger's The Ambassador, in which hilarity and horror both stemmed from the filmmaker posing as a decadent, semi-racist ambassador to the Central African Republic in order to expose diamond smuggling and corruption.
"In 1961, United Nations secretary-general Dag Hammarskjöld's plane mysteriously crashed, killing Hammarskjöld and most of the crew. It's understood that because Hammarskjöld was, at the time, advocating for Congo's independence (against the wishes of European mining companies and other powerful entities), the "crash" was an assassination. With the case still unsolved 50-plus years later, Danish journalist, filmmaker, and provocateur Mads Brügger (The Red Chapel, The Ambassador) leads us down an investigative rabbit hole to unearth the truth. He, his Swedish private-investigator sidekick, and a host of co-conspirators tirelessly pursue a winding trail of clues, but they turn up more mysteries than revelations. Scores of false starts, dead ends, and elusive interviews later, they begin to sniff out something more monumental than anything they'd initially imagined." (Sundance 2019)
---

The charming Ted Bundy, also a notorious psychopathic serial killer, is brought to life by Zac Efron (Dirty Grandpa) in this true story told from the perspective of Bundy's girlfriend Elizabeth Kloepfer (Lily Collins). From Oscar-nominated director Joe Berlinger (Paradise Lost, Metallica: Some Kind of Monster)
"1969. Ted (Zac Efron) is crazy-handsome, smart, charismatic, affectionate. And cautious single mother Liz Kloepfer (Lily Collins) ultimately cannot resist his charms. For her, Ted is a match made in heaven, and she soon falls head over heels in love with the dashing young man. A picture of domestic bliss, the happy couple seems to have it all figured out … until, out of nowhere, their perfect life is shattered. Ted is arrested and charged with a series of increasingly grisly murders. Concern soon turns to paranoia—and, as evidence piles up, Liz is forced to consider that the man with whom she shares her life could actually be a psychopath." (Sundance Film Festival)
---

What a time to release this documentary following four American women, insurgents running for Congress against powerful incumbents?! One of these political outsiders is now a household name, thanks to a couple of ill-thought-out right-wing attacks, an on-point social media presence and, you know, policies that resonate. As we now know, Alexandria Ocasio-Cortez pulled off one of the biggest upsets in American political history, and in a documentarian's dream scenario, a crew was on hand to capture it all, as well as the campaigns of her fellow women candidates.
"This seamlessly edited and heart-wrenching character story captures these four women's unlikely journey to inspire Americans to get fired up about the new faces of politics. Director Rachel Lears gives viewers intimate and unprecedented access to the first days of Ocasio-Cortez's campaign, revealing the candidate's fierce fight to be elected the country's youngest member of Congress." (Sundance Film Festival)
---

Probably pack tissues when you get the chance to see this portrait of the extraordinary life and career of actor Anton Yelchin, who tragically passed at age 27. Includes interviews from former co-stars Kristen Stewart, Jennifer Lawrence, and Star Trek's Chris Pine and John Cho.
"As a vivid part of the Sundance Film Festival community, Yelchin premiered in numerous independent features at the Festival: Alpha Dog (2006), Like Crazy (Grand Jury Prize in 2011), and Thoroughbreds (2017). Filmmaker Garret Price crafts a heartwarming and profound coming-of-age story of a singular young artist taken from us too early." (Sundance Film Festival)
---

Documentary on the sci-fi horror masterpiece Alien examines what makes up its cultural DNA and how it seared into our imagination like some cinematic acid.
"Alexandre O. Philippe's documentaries—most recently 78/52, about Hitchcock's Psycho shower scene—have interrogated cinema's cultural ripples. If Memory—The Origins of Alien were only a comprehensive account of Alien's origins—ancient myths, comic books, H.P. Lovecraft, sci-fi movies, and parasitic wasps—it would still be fascinating. But how did Alien lodge itself so indelibly into our cultural imagination? Philippe's real interest lies in the deep resonance of myths and our collective unconscious. The strange symbiotic collaboration between Alien creators O'Bannon, Scott, and H.R. Giger suggests a greater synchronicity across history, art, and storytelling, a synchronicity that gives us the Furies, creatures of Renaissance painting, and even chest-bursting aliens." (Sundance Film Festival)
---

Two small-town bandmates try to cover up the death of their third member, Dick, in this black comedy by director Daniel Scheinert (one half of the directing duo known as DANIELS, who made the bonkers Swiss Army Man).
"From a daring, provocative, outrageous screenplay by Billy Chew, director Daniel Scheinert […] expertly balances the hilarity and heartache of what happens when dark secrets are dragged kicking and screaming into the light." (Sundance Film Festival)
---

Expect plenty of headlines from Michael Jackson exposé Leaving Neverland, which features two men telling their stories of sexual abuse by Jackson as children. It also seems like plenty of movie biz folks will be uncomfortable during and after screenings of Untouchable, a documentary on the rise and fall of Harvey Weinstein, from Hollywood colossus to exposed sexual predator.
"The inside story of the meteoric rise and monstrous fall of movie titan Harvey Weinstein, Untouchable reveals how Weinstein acquired and deployed his formidable power over the course of decades. Former staffers, college friends, and reporters reflect upon the public perception of Weinstein as a visionary, while detailing his ruthless attempts to preserve his power as scandal threatened to engulf him. In candid, emotional, often-harrowing testimony—with many accusers speaking on camera for the first time—Untouchable exhumes both the method and the collateral damage of Weinstein's alleged abuse. As the criminal case against him continues, the film questions whether meaningful change in the justice system—and in the film industry—is really possible."
---

Only a week away from streaming on Netflix (Feb 1st) and with a trailer that looks way, way, way too spoiler-y (warned you!), Velvet Buzzsaw sees an OTT Jake Gyllenhaal and Renee Russo re-team with Nightcrawler director Dan Gilroy for a supernatural horror set in the high-end art world.
"Master of suspense Dan Gilroy (Nightcrawler) has assembled an all-star cast for this dark, uproarious, and painfully accurate spoof of the art world. With strong supporting turns by John Malkovich, Daveed Diggs, and Natalia Dyer, Velvet Buzzsaw invites us into a traditionally insular world that's suddenly splattered wide open, where art and commerce collide with dire consequences."
---

With simultaneous crowd-pleaser/tearjerker written all over it, four young teenage orphans form a band in order to reclaim their emotions in this Japanese feature.
"One sunny day, four young strangers—Hikari, Ikuko, Ishi, and Takemura—meet by chance at a crematorium. They have all recently lost their parents, but none of them can shed a tear. They are like zombies, devoid of all emotion. Alone in the world at 13 years old with no future, no dreams, and no way to move forward, our protagonists dress themselves in scraps from a garbage dump, track down musical instruments, and decide to form a kick-ass band. They call themselves LITTLE ZOMBIES. This is a story about their quest to retrieve their ability to feel." (Sundance Film Festival)
---

The makers of two astonishing debuts have films at Sundance this year, and while The Lodge, the new pic from the co-directors of Goodnight Mommy, looks as equally unsettling as their past effort, it narrowly lost out on a place on this list thanks to Wounds. Babak Anvari follows up Under the Shadow with this mystery-horror, following the sinister events that occur when a stranger's phone is left behind in the bar Will (Hammer) works at.
"Will is a bartender in New Orleans. He has a great job, great friends, and a girlfriend, Carrie, who loves him. He skates across life's surface, ignoring complications and concentrating on enjoying the moment. One night at the bar, a violent brawl breaks out, which injures one of his regular customers and causes some college kids to leave behind a cell phone in their haste. Will begins receiving disturbing texts and calls from the stranger's phone. While Will hopes to not get involved, Carrie gets lost down a rabbit hole investigating this strange malevolence. They've discovered something unspeakable, and it's crawling slowly into the light." (Sundance Film Festival)
---

Merata Mita, landmark Māori filmmaker behind Patu! and Mauri, is honoured in this personal portrait from her son Heperi.
Yes, you're right, this is the 13th film on this list, and yes, you're right, this has already screened in Aotearoa as part of the NZ International Film Festival 2018. What we are most curious about here is how this is received in Park City, where there is a connection with Mita. As the Sundance programme notes, "Merata was also a longtime advisor to Sundance Institute, and the indigenous artist fellowship bears her name". Go get 'em.