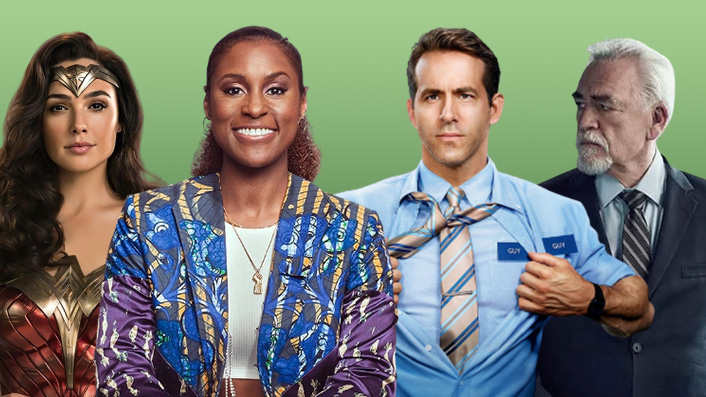 Everything coming to Neon this October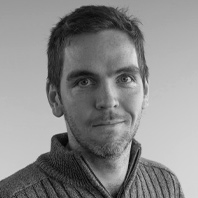 ---
Jesse Armstrong's Emmy-winning satirical comedy-drama returns to pit the Roy family against each other once again in this third season.
Available from October 18
See also:
* New shows and films on Neon
* All new streaming movies & series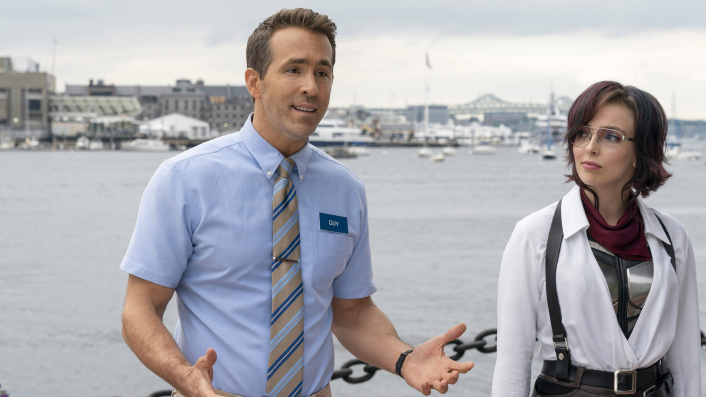 Ryan Reynolds discovers that he's a background character in an open world video game that will soon go offline in this action comedy co-starring Emmy winner Jodie Comer (TV's Killing Eve) and Taika Waititi.
Available from October 24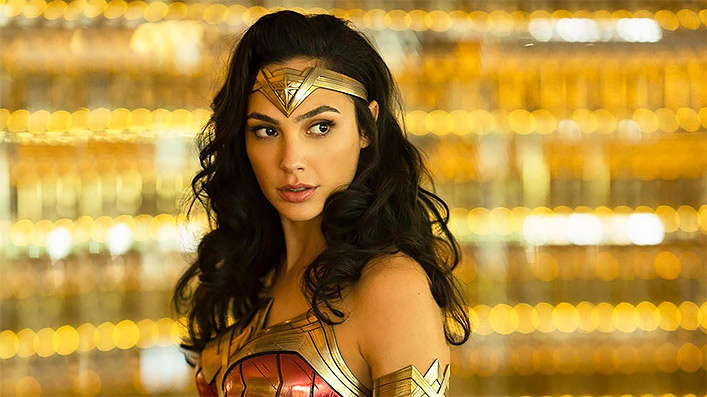 Wonder Woman (Gal Gadot) returns, and somehow her lost love Steve Trevor (Chris Pine) does as well, in this 80s-set sequel to the 2017 DC superhero hit.
Available from October 10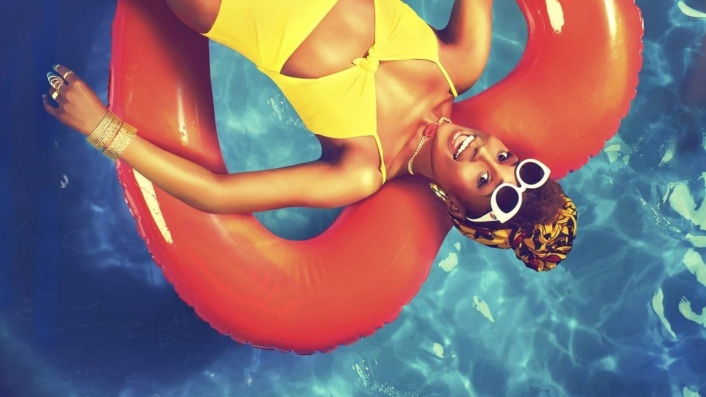 Issa Rae returns to the HBO comedy series that earned her an Emmy nomination, continuing to relay the awkward experiences and racy tribulations of a modern-day African-American woman.
Available from October 25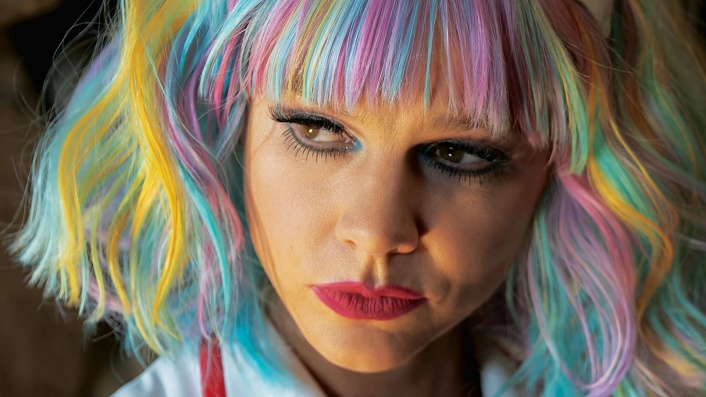 Cassie (Carey Mulligan) tries to right a wrong from her past by taking revenge on predatory men in this darkly comedic thriller. Written and directed by Emerald Fennell, showrunner of Killing Eve season two, who won an Academy Award for her original screenplay.
Available from October 22

Sign up for Flicks updates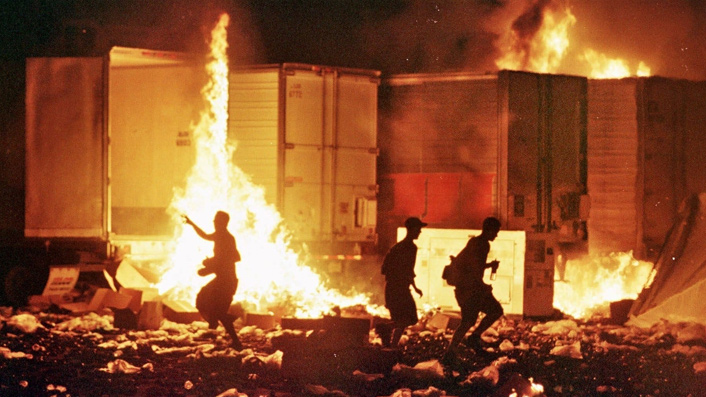 This HBO production explores the chaos of Woodstock 99, a three-day music festival promoted to echo unity and counterculture idealism of the original 1969 concert but instead devolved into riots, looting and sexual assaults.
Available from October 15

---
Everything Coming to Neon this October
October 1
Betraying the Badge: Season 1
Pocoyo: Terror Show: Season 1
October 2
Nanny McPhee
Nanny McPhee and the Big Bang
Dragon Rider
Powerpuff Girls: Season 1
Monster Beach: Season 1
Ben 10: Season 4
Outlandish: Season 1
The Thundermans: Season 1 & 2
October 3
The Brighton Miracle
Murder at the Cottage: The Search for Justice for Sophie
October 5
Hot Fuzz
Louis Theroux: The Return of America's Most Hated Family
Henry Danger: Season 5
SpongeBob SquarePants: Season 8
October 6
I Don't Know How She Does It
Andy's Aquatic Adventures: Season 1
October 7
Moonrise Kingdom
Inked: Season 1
Regular Show: Season 8
Growing Dope: Season 1
October 8
Maya the Bee 3: The Golden Orb
The Silencing
October 9
Summerland
October 10
Wonder Woman 1984
Nancy Drew: Season 3
October 11
Love Island Australia: Season 3
October 12
Louis Theroux: The Night in Question
October 13
Pitch Perfect
We're Here: Season 2
Top Wing: Season 2a
October 14
Her
My World Kitchen: Season 3
October 15
Woodstock 99: Peace, Love and Rage
Money Monster
DC's Legends of Tomorrow: Season 7
October 16
Misbehaviour
October 17
The Dry
My Big Fat Greek Wedding
October 18
Succession: Season 3
Fear the Walking Dead: Season 7a
October 19
Anger Management
Louis Theroux: By Reason of Insanity
October 20
Battle: Los Angeles
Geordie OGs: Season 2
Awkwafina is Nora from Queens: Season 1
October 21
Wanderlust
Work in Progress: Season 1
Work in Progress: Season 2
October 22
We Own the Night
Promising Young Woman
Catfish: The TV Show – Season 6
October 23
Love, Weddings, and Other Disasters
Paula: Season 1
October 24
Free Guy
October 25
Sex Tape
Insecure: Season 5
Teen Mom Australia: Season 1
October 26
Arrival
October 27
Brokeback Mountain
Robbie: Season 1
October 28
Tears of the Sun
October 29
The Empty Man
The Call (2021)
October 30
Aurora Teagarden Mysteries: Heist and Seek
Aurora Teagarden Mysteries: Reunited and It Feels So Deadly
Martha's Vineyard Mysteries: A Beautiful Place to Die
Martha's Vineyard Mysteries: Riddled with Deceit
Martha's Vineyard Mysteries: Ships in the Night
Aurora Teagarden Mysteries: How to Con a Con
Gourmet Detective Mysteries: Roux the Day
October 31
The Marksman