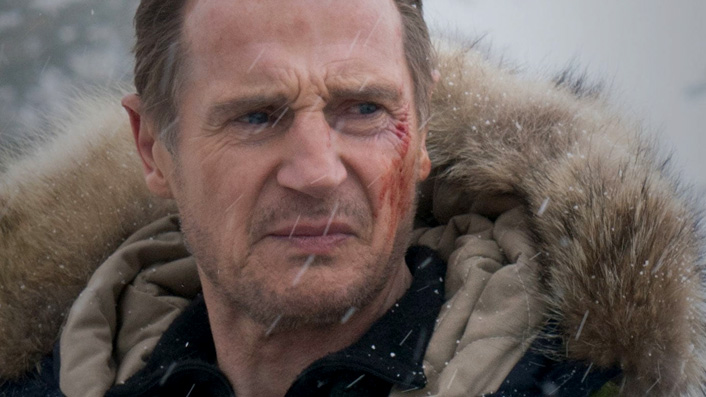 Everything on NEON this December, including Cold Pursuit and Destroyer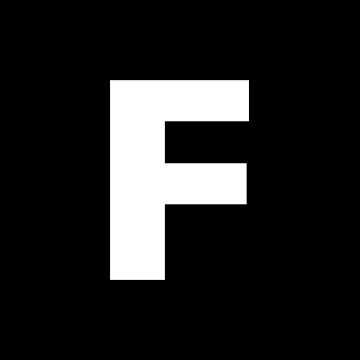 ---
NEON boasts some truly superb films this December (as well as the Sharknado films). See our six highlights below followed by the complete schedule for the month.
Liam Neeson gives his usual man-out-for-revenge role a darkly comedic twist in this thriller, playing a humble snowplough driver who seeks to murder the drug dealers he thinks killed his son. Based on director Hans Petter Moland's 2014 Norwegian film In Order of Disappearance, who returns to helm this English language remake.
We held preview screenings of Cold Pursuit earlier this year and according to the feedback we got, it took the audience by surprise. "Like an intentionally funny version of the Taken films" one user wrote. "In the vein of Fargo" claimed another. "Gruesomely funny," user 'Wwimsett' concluded, "thoroughly enjoyed it."
Cold Pursuit streams from 12 December
---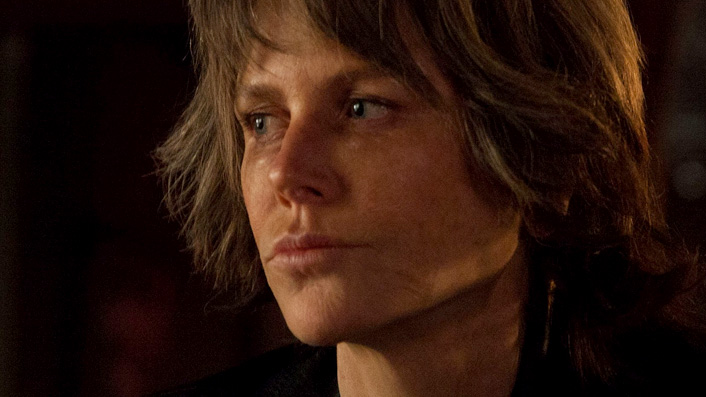 Nicole Kidman plays a police detective, broken and battle-hardened, who attempts to reconnect with the members of a gang she infiltrated as a young undercover cop—a past that continues to haunt her. From director Karyn Kusama, reuniting with the writers of 2015's The Invitation.
"A fascinating character study that does more for Kidman than it does for the genre. But then, on this kind of form, she deserves it." -Matt Glasby, FLICKS
Destroyer streams from 2 December
---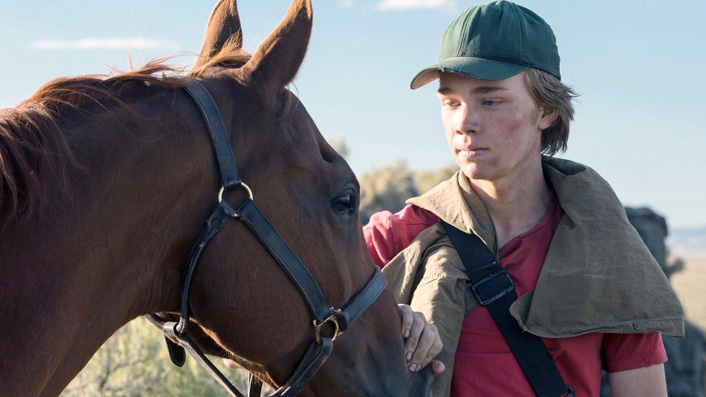 A 15-year-old homeless teen (Charlie Plummer, The Dinner) goes in search of his only known relative in this A24 drama co-starring Steve Buscemi and Chloë Sevigny. On his journey, he saves and befriends a former racing horse from being disposed of.
"A favourite of many who saw it at [the] New Zealand International Film Festival, Lean on Pete is well worth seeking out" -STUFF
Lean on Pete streams from 2 December
Sign up for Flicks updates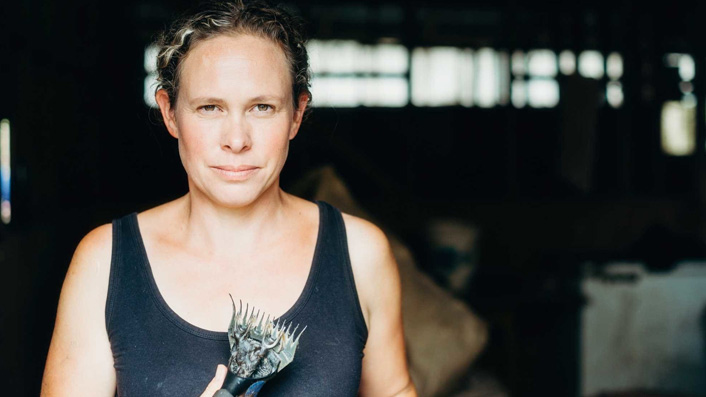 This Aotearoa documentary follows five women with a passion for sheep shearing—two of whom are legends, three of whom are stars on the rise—as they compete in the world's top shearing competition.
"An illuminating celebration of what it means to rise to one's own expectations." -Katie Parker, FLICKS
She Shears streams from 2 December
---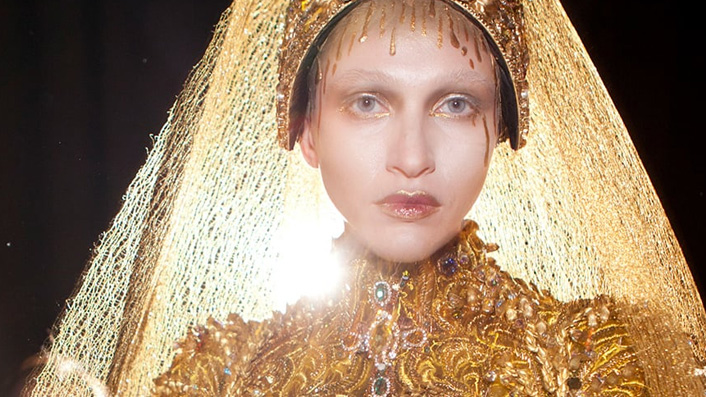 New Zealand documentarian Pietra Brettkelly (A Flickering Truth) chronicles designer Guo Pei's attempt to break into the exclusive and mostly European club of elite fashion designers.
"Truly beguiling… You have to be impressed with the pure artistic enterprise, drive (and yes, major financial investment) it takes to bring to fruition such a jaw-dropping collection, of which some of the garments may not even be purchased." -Sarah Voon, FLICKS
Yellow is Forbidden streams from 2 December
---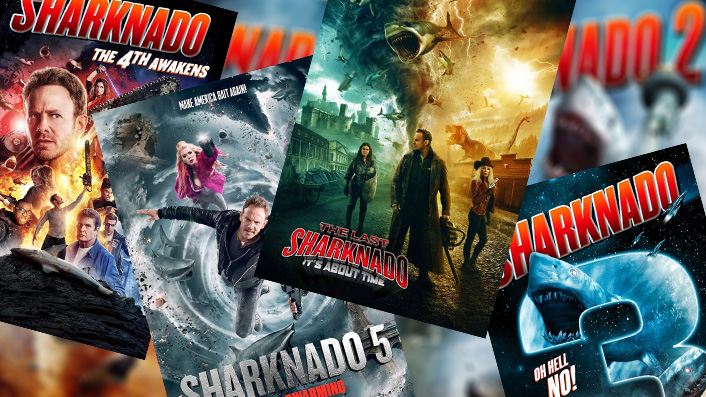 Like straight-to-streaming Christmas rom-coms, the Sharknado series managed to capture the hearts of a specific cult audience hungry for incomparably crap-tastic movies. With the release of the sixth and final film, fans of sharks or tornados or Tommy Wiseau's The Room can now dedicate an entire day to watching the saga.
Sharknado, Sharknado 2: The Second One, Sharknado 3: Oh Hell No!, Sharknado: The 4th Awakens, Sharknado 5: Global Swarming, and The Last Sharknado: It's About Time stream from 4 December
---
Full December release schedule:
Available 1 December
Andy's Wild Adventures [series]
Baby Jake [series]
Catie's Amazing Machines [series]
The Furchester Hotel: Season 3
Go Jetters [series]
Hey Duggee [series]
My Pet & Me: Season 1 & 2
My World Kitchen [series]
Sarah & Duck [series]
Swashbuckle: Season 1 & 2
Thomas & Friends: Season 15
Yakka Dee [series]
Available 2 December
12 Days Of Giving
A Storybook Christmas
At Eternity's Gate
Border
Christmas Chalet, The
Christmas Cure, The
Christmas Hero, A
Christmas In The Highlands
Christmas On Holly Lane
Destroyer
Family For The Holidays, A
Forever Christmas
Gift For Christmas, A
Gift To Cherish, A
Her Magical Christmas
Lean on Pete
Looks Like Christmas
Matangi/Maya/M.I.A.
Merry & Bright
Pick of the Litter
Saving Santa
Serenity
She Shears
Song For Christmas, A
Vox Lux
Yellow is Forbidden
Available 3 December
A Day in the Life of Earth [series]
African Empires [series]
Age of Big Cats [series]
Amazing Dinoworld [series]
Ancient Earth: Season 1 & 2
Classic Cars [series]
Deep Ocean [series]
Deep Time History [series]
Digits [series]
Dream The Future [series]
Hi$tory [series]
On The Edge [series]
Planet of Treasures [series]
Sacred Spaces [series]
Secret Lives of Big Cats [series]
Secret Migrations [series]
Speed [series]
Stephen Hawking's Favourite Places [series]
The Body [series]
The History of Food [series]
The History of Weapons [series]
The Secret History of our Evolution [series]
Walks with My Dog [series]
Wild Chile [series]
Wild Galapagos [series]
Wild Italy [series]
Black Market [series]
Black Market Dispatches [series]
Bong Appetit: Season 1, 2 & 3
The Dark Side of the Ring [series]
Dead Set On Life: Season 1, 2 & 3
F*ck That's Delicious: Season 1, 2A & 3
Gaycation: Season 1 & 2
Jasper & Errol's First Time [series]
King of the Road: Season 1, 2 & 3
Most Expensivest: Season 1, 2 & 3
Needles and Pins [series]
Nuts + Bolts [series]
The Wrestlers [series]
Weediquette: Season 1, 2 & 3
What Would Diplo Do? [series]
Woman [series]
Kids Christmas Songs: Kiboomers [series]
Vice World of Sports: Season 1 & 2
Available 4 December
Sharknado
Sharknado 2: The Second One
Sharknado 3: Oh Hell No!
Sharknado 5: Global Swarming
Sharknado: The 4th Awakens
The Last Sharknado: It's About Time
Available 5 December
Welcome to Marwen
Available 8 December
The Man from U.N.C.L.E.
Los Espookys [series]
The Amazing World of Gumball: Season 6
Available 9 December
Tradezone Addicted To Fishing [series]
Available 10 December
Buzz
Available 11 December
Uncle Grandpa: Season 3 & 4
The L Word: Generation Q [series]
Available 12 December
Cold Pursuit
Work in Progress [series]
Available 13 December
The Powerpuff Girls: Season 3
Available 14 December
Dwight in Shining Armor: Season 1 & 2
Available 15 December
Spider in the Web
Regular Show: Season 5 & 6
Available 16 December
Total Divas: Season 4 & 5
Marvel's Runaways: Season 3
Available 17 December
Hotel Mumbai
The Hundred-Foot Journey
Available 18 December
Summer Camp Island [series]
Available 19 December
Inception
Five Bedrooms [series]
Available 20 December
Cold Blood Legacy
We Bare Bears: Season 4
Available 21 December
Little Pink House
Model Squad [series]
Available 22 December
The Prodigy
Available 23 December
Seal Team: Season 2
Available 26 December
King of Thieves
The LEGO Movie 2: The Second Part
Swimming with Men
A Christmas Carol [series]
Available 27 December
Very Ralph
Available 29 December
10 Things I Hate About You
Available 31 December
Law Abiding Citizen
Slutever: Season 2