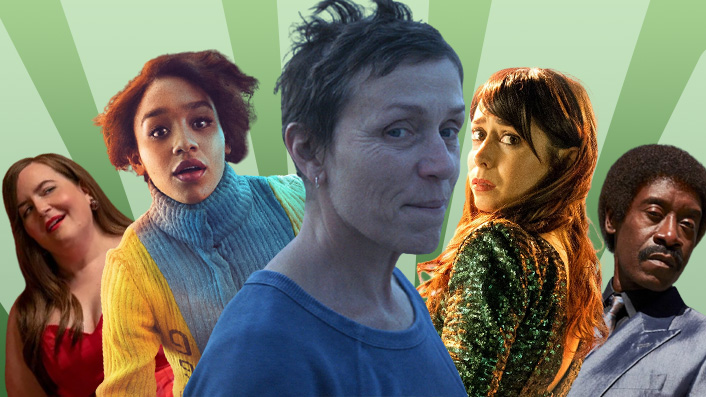 Nomadland, Made for Love and everything else on Neon this May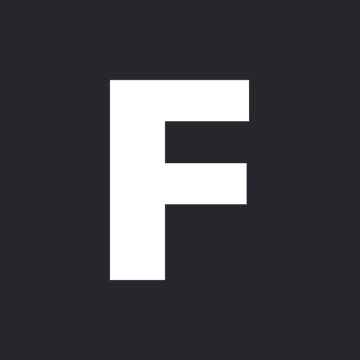 ---
What's Neon got in store for us this May? See our handpicked highlights below followed by the full release schedule.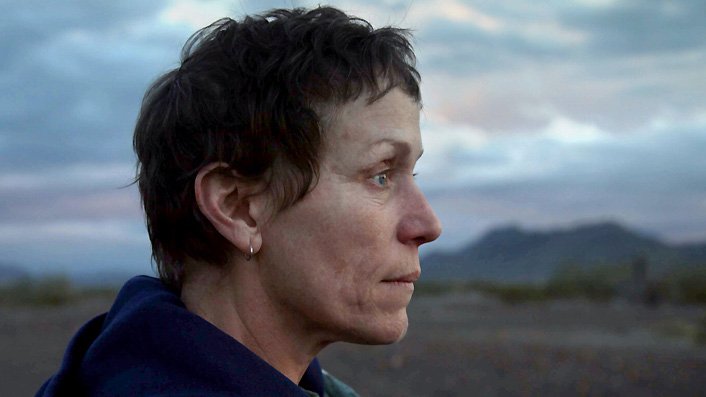 Frances McDormand leads one of this year's biggest awards contenders as Fern, a woman who loses everything in the Great Recession and embarks on a journey through the American West as a van-dwelling modern-day nomad. Scoring herself both a BAFTA and Golden Globe (and potentially an Oscar) for her direction, this is filmmaker Chloe Zhao's follow-up to her critically-acclaimed The Rider.
Available from 16 May
See also:
* New shows and films on Neon
* All new streaming movies & series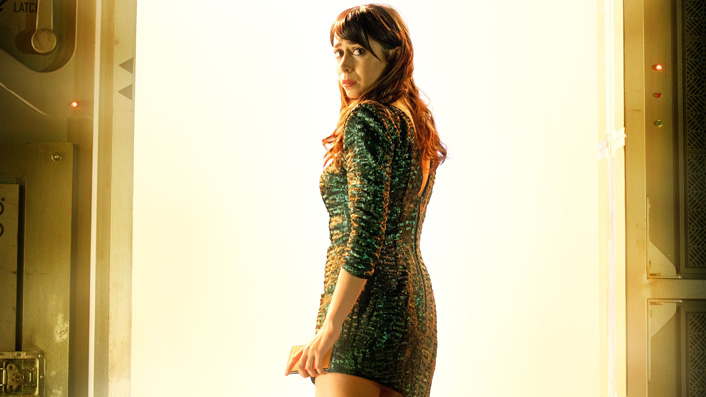 Palm Springs star Cristin Milioti leads this HBO black comedy series as a woman who escapes her suffocating marriage, only to discover her rich tech-obsessed husband implanted a state-of-the-art tracking device in her brain. Co-stars Ray Romano and Billy Magnussen (Game Night).
Available from 1 May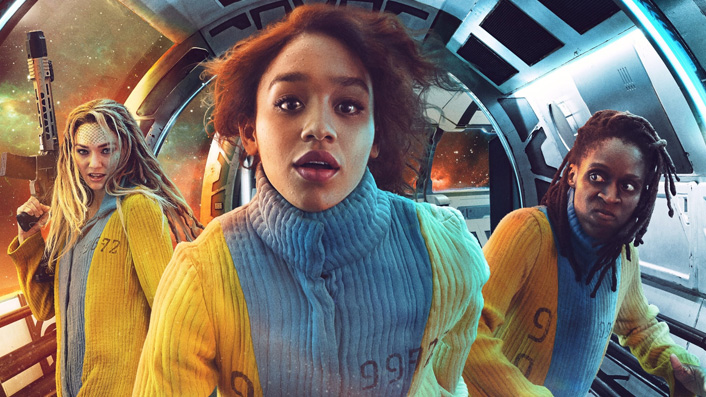 A group of female convicts make a run for it across the galaxy in this British sci-fi action series. Among them is a former galactic pilot who was wrongly convicted of a treasonous crime.
Available from 18 May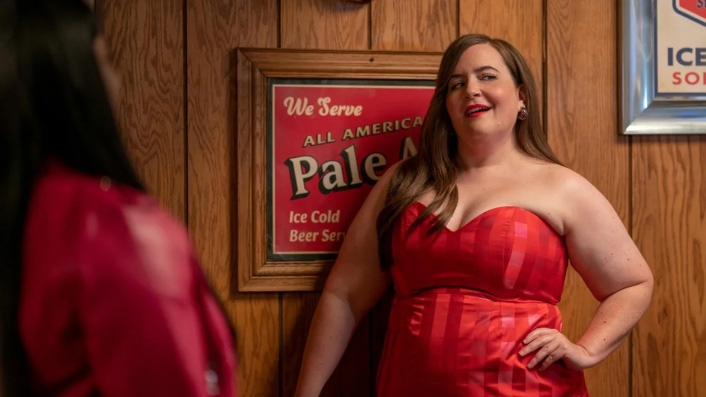 The hit comedy starring SNL Emmy nominee Aidy Bryant reaches its third and final season. To get a sense of what makes this funny, insightful show an ideal binge-watch, be sure to read Katie Parker's feature on the previous two seasons.
Available from 7 May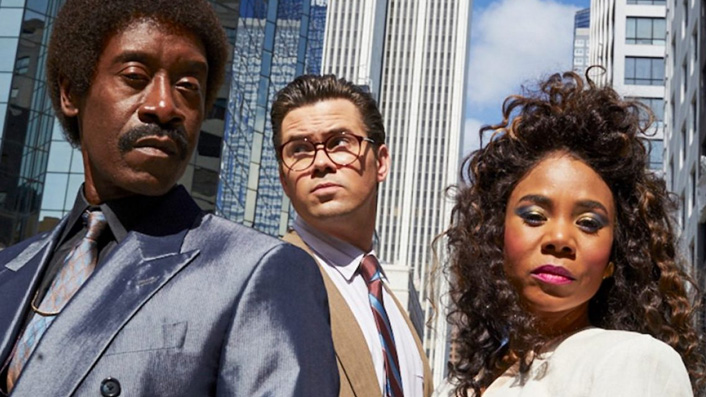 Don Cheadle (House of Lies) returns to the Showtime comedy that earned him an Emmy nomination, set in the late '80s where a group of outsiders aim to challenge the old-boys club of Wall Street. Regina Hall (Girls Trip) and Paul Scheer (The League) also return.
Available from 25 May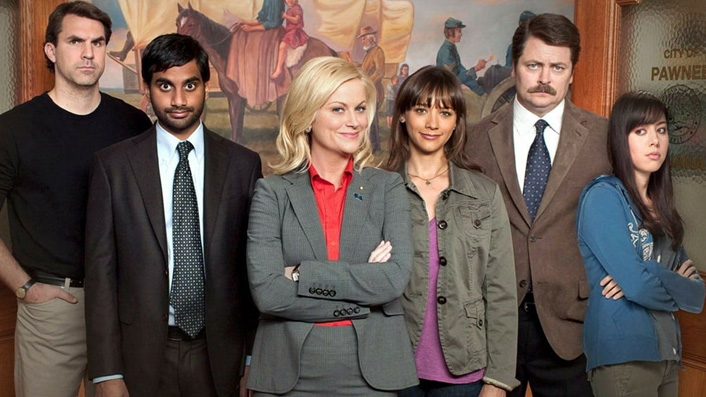 The wholesome, influential sitcom that put the likes of Amy Poehler, Nick Offerman, Aubrey Plaza and Chris Pratt into the hearts of many comes to Neon in its entirety.
Available from 8 May
---
Everything Coming to Neon this May
1 May
Made For Love
Monster Math Squad
What Not to Give an Ogre for His Birthday
Yummy Toonies
Blood Moon
The Current Occupant
2 May
Astro Kid
3 May
Culture Shock
4 May
DC's Legends of Tomorrow S6
5 May
Crawlers
6 May
8 Mile
You Don't Mess With The Zohan
Heston's Dinner in Space
7 May
Shrill S3
13 Going On 30
Sniper: Assassin's End
8 May
Parks and Recreation S1-7
9 May
Scott Pilgrim Vs. The World
Year One
Hard Kill
10 May
Pose S3
11 May
According to Kids S1-2
Untraceable
13 May
Sesame Book: Family Forever
Delivered
The Whole Nine Yards
14 May
QAnon: The Search for Q
The American President
Changeling
Good Boy
15 May
The Girlfriend Experience S1-2
Follow Me
The Other Boleyn Girl
16 May
Nomadland
17 May
Trolls World Tour
Friday Night Lights S1-5
18 May
Fine Young Criminals
Intergalactic
Bowfinger
Midnight Kiss
19 May
The High Note
How To Rob A Bank
Made Of Honour
20 May
Alphablocks
Doom
My Valentine
21 May
City On A Hill S2
22 May
Hop
Outback
Uncanny Annie
23 May
Force Of Nature
24 May
A Nasty Piece of Work
25 May
Black Monday S3
Tentacles
26 May
Pooka Lives!
Olive and the Rhyme Rescue Crew
27 May
Draft Day
Pilgrim
28 May
The King of Staten Island
Deep Ocean
The Longest Yard
30 May
The Burnt Orange Heresy1 May
Made For Love
Monster Math Squad
What Not to Give an Ogre for His Birthday
Yummy Toonies
Blood Moon
The Current Occupant