To celebrate its 50th birthday, the New Zealand International Film Festival has announced a dozen of almighty classic films – all of which have screened previously at some point in the festival's hearty history.
The full announcement follows…
---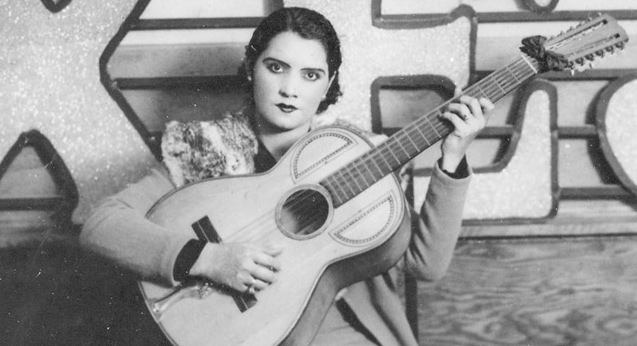 Director: Les Blank
Screened at Auckland International Film Festival 1980
A beautiful, timely restoration of Chulas Fronteras (meaning 'Beautiful Borders'), folklorist/cine-poet Les Blank's classic ode to Norteña music and the migrant culture that exists along the Texas–Mexican border. Shot in the late 1970s – and restored now by his son Harrod – Chulas Fronteras and its companion piece Del mero corazón celebrate pioneering figures like Narciso Martínez and Lydia Mendoza as well as then-current performers like Flaco Jiménez and Los Pingüinos del Norte.
"It calls for dancing in the street with a bottle of Pearl Beer in one hand and a chili relleno in the other." — Michael Goodwin, Village Voice
---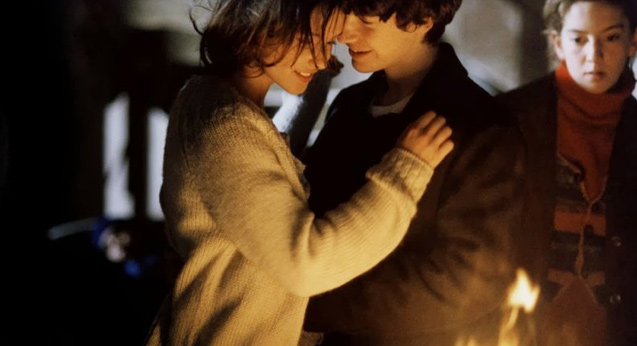 Director/Screenplay: Olivier Assayas
Screened at Auckland International Film Festival 1995
This early triumph from French director Olivier Assayas (Clouds of Sils Maria, Personal Shopper) centres on two doomed teenage lovers swept away by the nervous musical energy of 1970s countercultural Paris. This deeply personal tribute to rock and roll, teen love, and the impermanence of youth, and including one of the greatest party sequences ever put to film, this semi-autobiographical portrait of youth in revolt drew from Assayas' own experiences and features an iconic soundtrack that includes Nico, Bob Dylan and Janis Joplin.
"Cold Water has the kind of emotional purity that puts it in a class by itself. Its blue fog envelops you." — David Edelstein, Vulture
---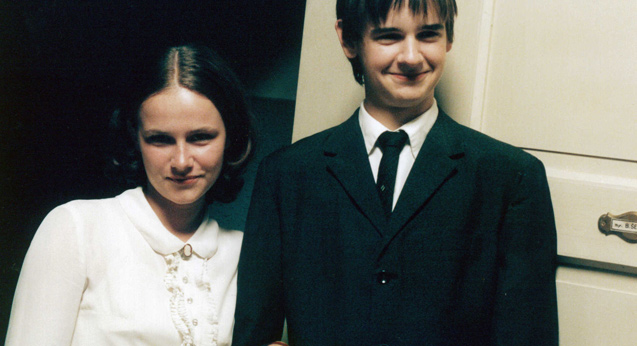 Director: Jan Hrebejk
Screened at Auckland International Film Festival 2000
A vivid comic valentine to the Prague Spring, a short-lived era when mop-topped teenage boys nourished hopes of ditching their standard issue army wear and stepping out in Beatle boots. Two families co-exist in a small Prague apartment block in 1967 each with a fulminating patriarch at the head of each household; one a devoted party man, the other a former resistance hero clamouring for the end of Bolshevik idiocy. Supercool Jindřiška and hopelessly smitten Michal, the teenage children of these battling neighbours, have grown up like siblings, blithely certain that their parents are living in the past.
---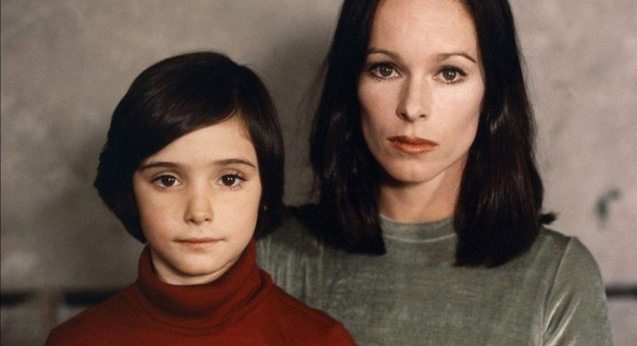 Director/Screenplay: Carlos Saura
Screened at Auckland International Film Festival 1978
One of the great films of the first decade of NZIFF, winner of the Grand Prix award at Cannes Film Festival 1976, and one of the great film portraits of childhood. Ana Torrent, surely one of the screen's most compelling child actors, and Geraldine Chaplin as her mother are unforgettable in Carlos Saura's unique and haunting evocation of an eight-year-old girl's fears and fantasies.
"The film is a masterpiece of form and technique, and Chaplin and Torrent are both outstanding." — Peter Bradshaw, The Guardian
---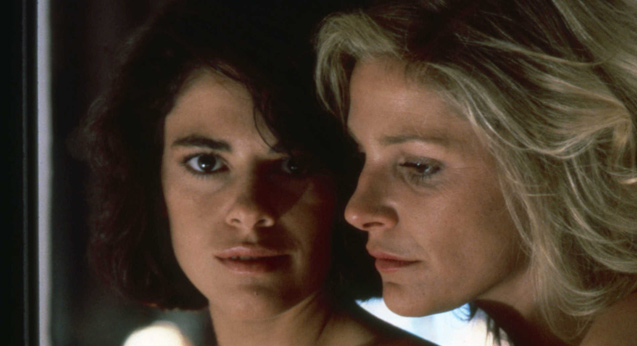 Director: Donna Dietch
Screened at Auckland International Film Festival 1986
The landmark lesbian love story returns to the giant screen as vibrant, beautiful and celebratory as ever. Exuberant and sexy, Desert Hearts belts along on fresh air, country music and sassy dialogue so that you can almost feel that warm wind in your hair.
"Steeped in moody, classic country and western music, it conveys romantic longing and confusion with bittersweet intensity." — Camille Paglia, Sight & Sound
---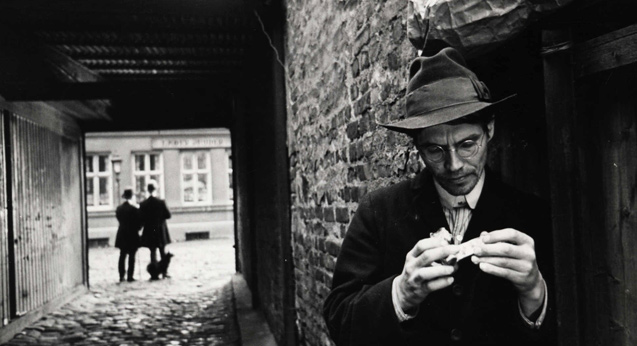 Director: Henning Carlsen
Screened at Adelaide/Auckland International Film Festival 1969
This exacting, bleakly funny portrait of a starving artist opened the first Auckland International Film Festival in 1969. A Scandinavian classic, this is an intense, superbly acted portrait of a self-dramatising young writer and the late 19th-Century society he rejects.
"This unforgettable film version of Knut Hamsun's great novel won the Best Actor award at Cannes. It is one of the great film performances of all time." — Albert Johnson, Pacific Film Archive
---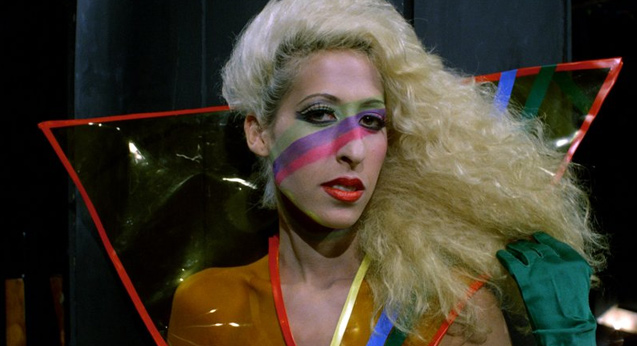 Director: Slava Tsukerman
Screened at Auckland International Film Festival 1984
Invisible aliens descend on Manhattan's post-punk club scene for the heroin and then stay for the sex when a lesbian fashion model discovers she can feed them by bringing her unwelcome suitors to climax. As out-there in 2018 as it was when it filled the St James for two successive Festival midnight screenings in 1984, this awesomely jaded carnival of sexuality as artform and weapon looks sharper than ever in a brand new 4K restoration.
---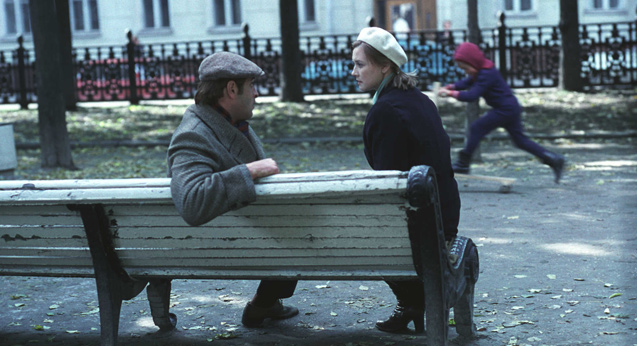 Director: Vladimir Menshov
Screened at Auckland International Film Festival 1982
Considered charmingly old-fashioned when it arrived in the West in 1980 and won the Oscar for Best Foreign Film, this epic romantic comedy from the Soviet era stands as a classic now – a loving chronicle of the lives of three feisty provincial girls who emigrate to Moscow in 1958, tracing their romantic and professional lives through 20 years of friendship.
"Lively acting, vivacious editing and a deft ironic treatment of a classically naïve storyline make this Academy Award winner a sunburst in the rain." — Kathleen Hulser, Film Journal
---
Director: Sally Potter
Screened at Auckland International Film Festival 1993
Tilda Swinton strides through four centuries of history, switching genders as she goes, in Sally Potter's gorgeous, playful subversion of British Heritage cinema. With Billy Zane, and Quentin Crisp as Elizabeth I.
"Tilda Swinton's performance as Orlando in this adaptation of Virginia Woolf's novel is luminous and thrilling, an omnisexual romp through 400 years of history." — Kate Muir, The Sunday Times
---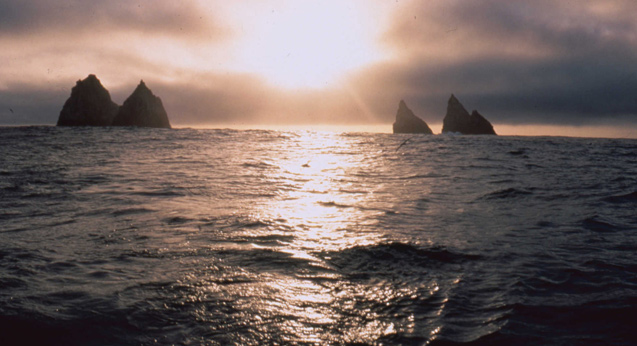 Directors: Jan Röed, Kristian Petri, Magnus Enquist
Screened at Auckland International Film Festival 1995
All the CGI in the world pales beside the unearthly spectacle of the world itself as discovered by cinematographer Jan Röed in this magnificent, haunting film, shown at the Festival in 1995 and never seen here since. This spectacular documentary, shot on and around Atlantic Islands from Iceland to South Georgia, is reprised in a rare 35mm print.
"A must-see… One of the most hauntingly beautiful Swedish documentaries ever made." — Gunnar Rehlin, Variety
---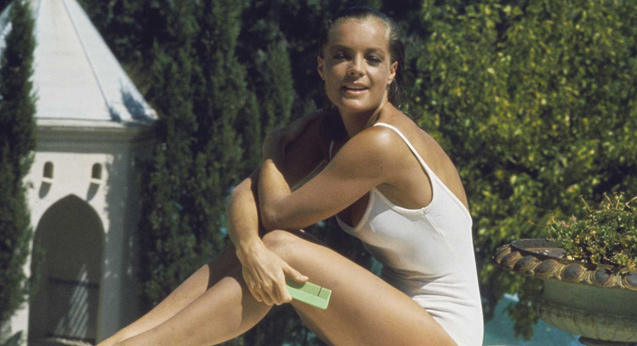 Director: Jacques Deray
Screened at Auckland International Film Festival 1970
Divine decadence in the south of France, this silkily sexy psychological thriller stars Romy Schneider, Alain Delon and Jane Birkin, France's hottest young stars of the 1960s, and shimmers with cool jazz and mid-summer menace.
"Set in a to-die-for villa in the verdant hills overlooking Saint-Tropez, this icily elegant pas de quatre involves four of the most outrageously photogenic actors to ever appear on screen." — David Melville, Senses of Cinema
---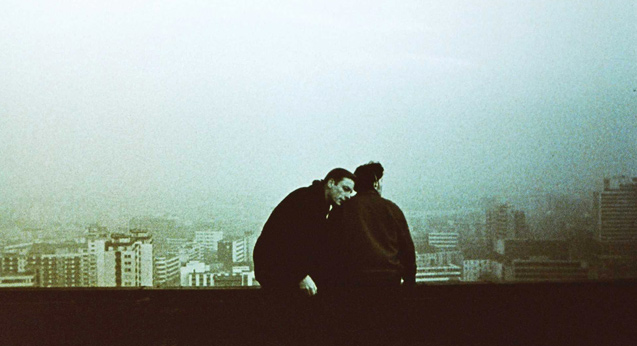 Director: Wim Wenders
Screened at Auckland International Film Festival 1988
Two angels watch over a divided Berlin in Wim Wenders' visually astonishing city symphony from 1987 – restored 30 years later, under his direction, to look and sound better than ever in this glorious 4K presentation. The surround-soundscape is as gloriously untethered as the film's floating camera, a symphony of voices, music and urban ambience cradling the spoken poetry of Peter Handke's script. Lyrically articulating a profusion of existential doubts and fleeting sensory delights, it's one of the great Rorschach test movies, many things to many people – and incidentally a must for Nick Cave completists.
"It's full of astonishingly hypnotic images… and manages effortlessly to turn Wenders' and Peter Handke's poetic, literary script into pure cinematic expression." — Geoff Andrew, Time Out