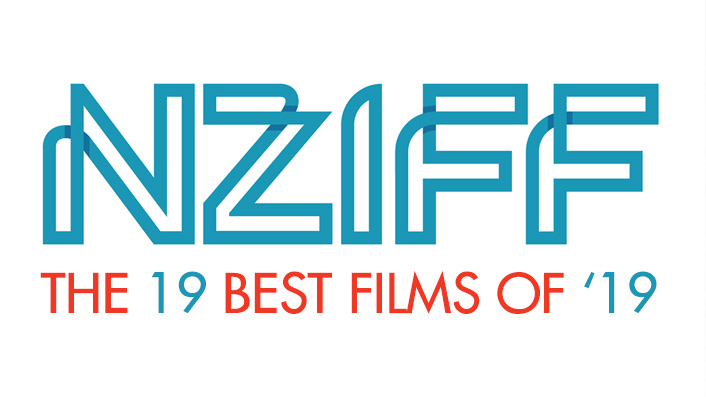 The 19 best films of NZIFF '19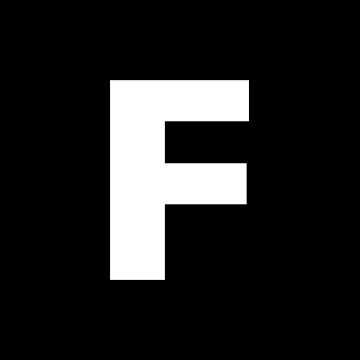 ---
It's been another standout year.
With the Auckland leg of the New Zealand International Film Festival done and dusted, your loyal crew at Flicks HQ have put their heads together and ranked the 19 best films of NZIFF 2019. That was after writing 150-ish reviews of 80 films over the past weeks.
How did we get this list, you ask? Simple. We got all our writers to make their own Best of the Fest list, chucked them all on an Excel spreadsheet, did some funky maths, and came up with the final 19 below.
Continue to the bottom to find our three favourite classic screenings and a couple of hidden/underdog gems.
---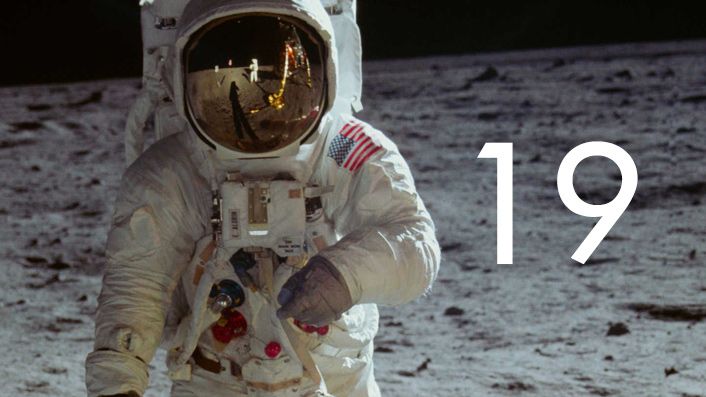 Todd Douglas Miller's critically lauded look back at the Apollo 11 moon landing mission led by Neil Armstrong, Buzz Aldrin and Michael Collins.
"Dispensing with narration as it follows the events of the moon landing in sequence, Apollo 11 is intimate, enormous, detail-rich, and equipped for audience heart-in-mouth moments. See it." -STEVE NEWALL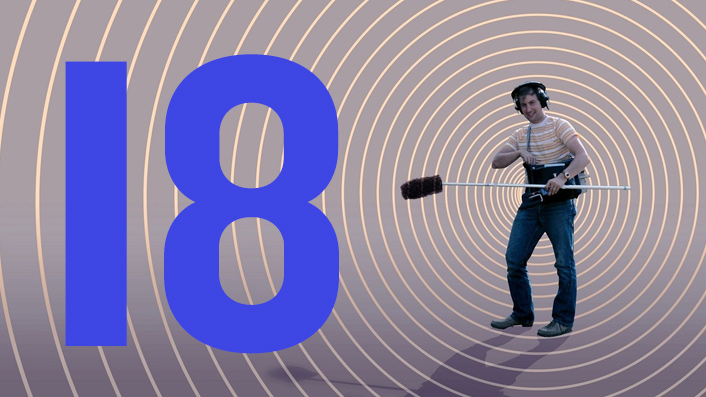 This documentary exploration of the history, artistry, and emotional power of cinema sound as explained by some of the industry's leading experts.
"In just under 100 minutes, the film fills you with the history, components and technology behind this underappreciated artform. A must for film nerds who shamefully don't know the difference between Sound Mix and Sound Design." -LIAM MAGUREN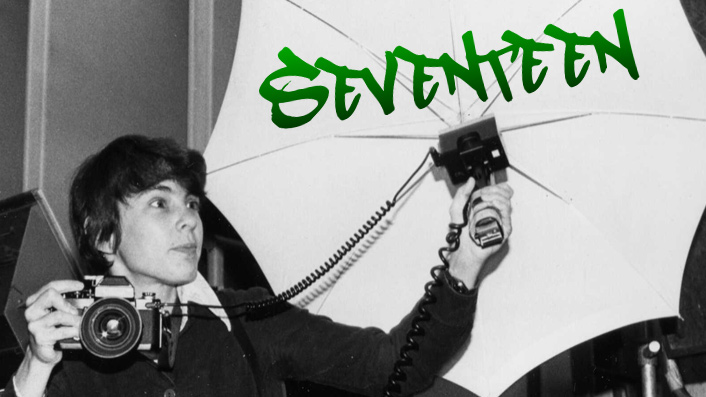 Director Selina Miles follows iconic graffiti photographer Martha Cooper for a year and a half in this documentary portrait.
"Compelling and endearing. It's really satisfying to watch someone who was fairly unknown in early career finally have her moment in the sun thanks to the internet and the publication of a couple of hard won books. I was grinning when the credits rolled." -RACHEL ASHBY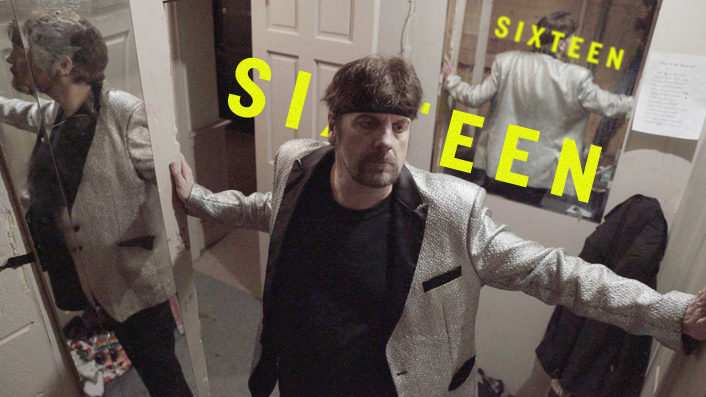 Documentary follows the final tour of a dying and unconventional magician and proves The Amazing Johnathan still has tricks up his sleeve.
Sign up for Flicks updates
"Go in knowing nothing other than Benjamin Berman's documentary on dying illusionist "The Amazing Johnathan" is not a tragedy, comedy, thriller, bizarre metaphor or meta-cinematic mystery—it's all those things, and more." –ADAM FRESCO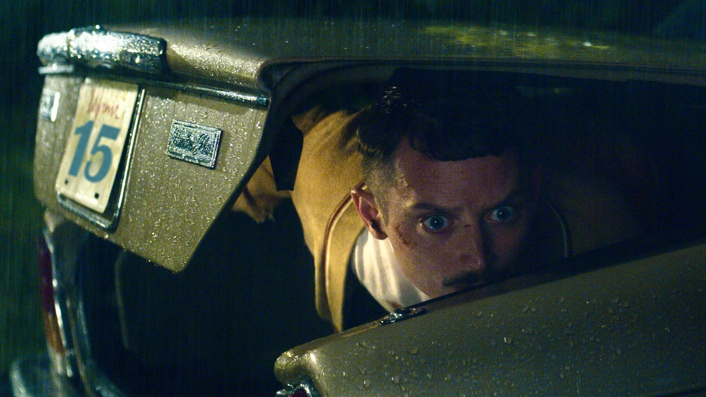 After receiving a cryptic letter from his estranged father, Norval (Elijah Wood) travels to his dad's oceanfront home for what he hopes will be a positive experience. If only he'd known the dark truth about his old man beforehand.
"Patiently paced (but never dragging) to really emphasise its big moments, Ant Timpson's feature debut grips daddy issues and gumby violence with a tight storytelling fist, a surprisingly delicate eye, and finely polished gutter humour." -LIAM MAGUREN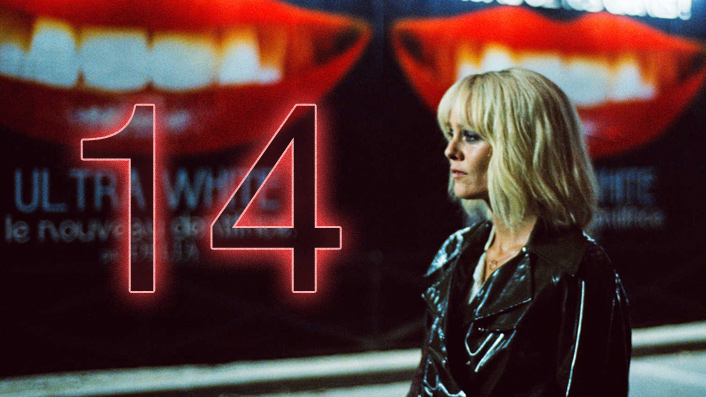 A leather hood-wearing serial killer stalks and murders gay porn actors in this 1979-set queer homage to giallo cinema.
"To be honest, a bit surprised that this over-delivered on its gay-allo premise. Much of the credit goes to Vanessa Paradis's powerful lead performance as a talented, troubled porn director who weaves the real-life murders of her cast and crew into her latest opus." -STEVE NEWALL
Gan Bi's acclaimed second feature is a part film noir, part dreamscape love mystery that features an hour-long, single-take 3D sequence.
"Out-of-body, opiated neon-noir with brazen Tarkovsky nods. Great case for 3D not as spectacle but stoned-as-shit Joe reverie conjuring. A languorous bath I'm still swimming in as of writing." -AARON YAP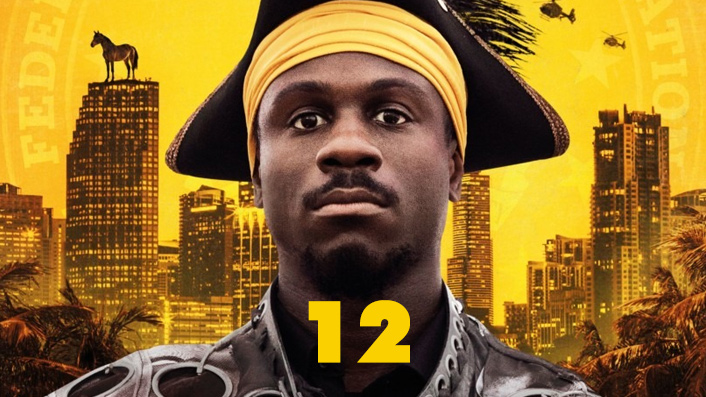 Satirical comedy legend Chris Morris (Four Lions) takes aim at farcical law enforcement sting operations, as an unorthodox preacher (Marchánt Davis) is unwittingly egged on to commit serious crimes by the FBI.
"Genuinely funny and warm-hearted however, this otherwise fun romp is punctuated with a gut-wrenching return to reality in its final moments—and quietly makes a bigger, bolder and graver statement than most contemporary political dramas." -KATIE PARKER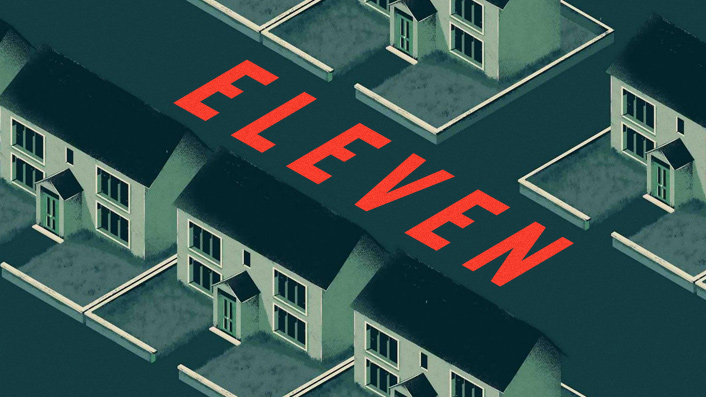 Head-scratching drama about a young couple (Imogen Poots and Jesse Eisenberg) looking to buy a home together, who find themselves in a bizarre housing development full of identical family residences.
"On the fence regarding home ownership, mortgages and child-rearing? Looking for some Kafka/Twilight Zone nightmare bizzo in your cinema to spur you into a life of offspring-less renting? Look no further." -SARAH THOMSON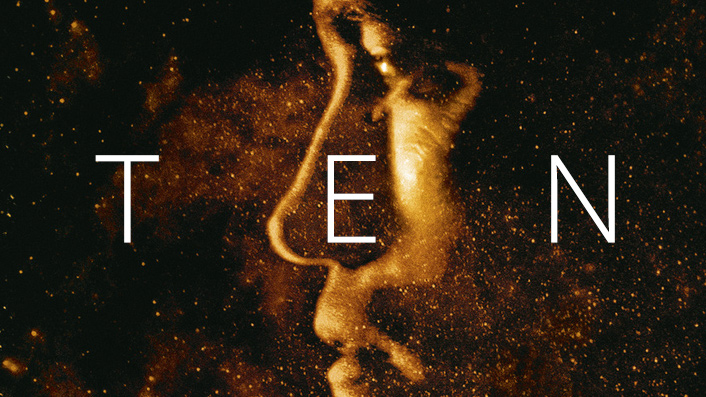 Sci-fi starring Robert Pattinson sees criminals sent into deep space, and towards a black hole. Juliette Binoche and Mia Goth co-star in this English language debut from master French filmmaker Claire Denis (Beau Travail).
"If you're a fan of director Claire Denis, however, or just weird, slow thoughtful ruminations on nature and nurture and death then High Life is a stunning piece of thoughtful, haunting cinema which I really loved." -KATIE PARKER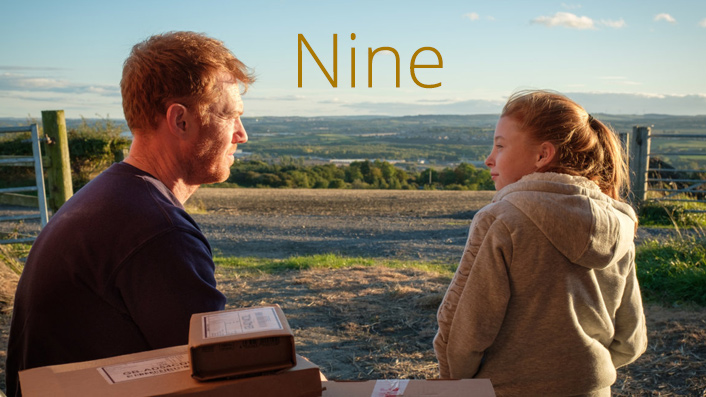 Palme d'Or nominee sees director Ken Loach reteam with the screenwriter of I, Daniel Blake for this story of a modern-day English family struggling to get past looming debt brought on by the 2008 financial crash.
"Sounds harrowing, and a lot of it is, but heart-soothing moments of family bonding and precise jabs of humour keep the 100-minute running time buoyant while cementing this film's masterful sense of humanity." -LIAM MAGUREN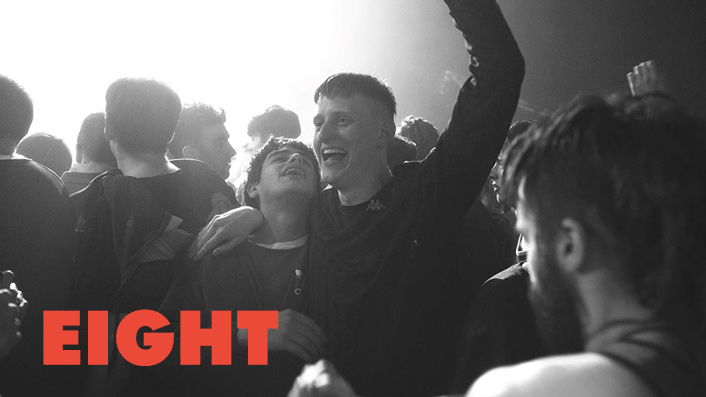 Set in the Scottish summer of '94, two soon-to-depart mates spend one last night together at an illegal rave in this electronic music-driven crowd-pleaser.
"A beautifully sweet ode to teen friendship, Beats is one of the best films playing at the festival this year." -DANIEL RUTLEDGE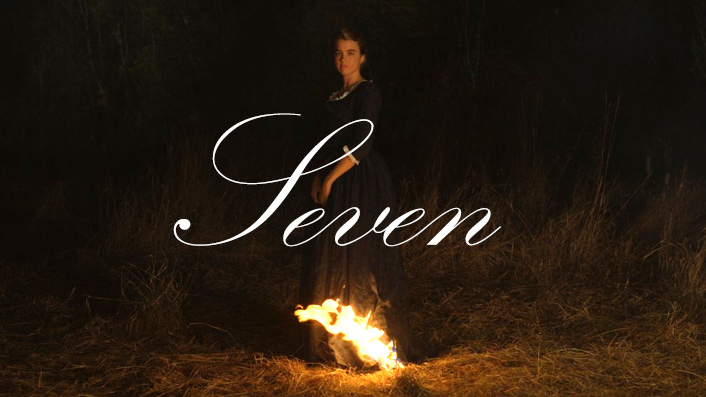 A romance blooms between a painter and her subject, a bride-to-be, in this historical romance from writer-director Céline Sciamma (Girlhood). Winner of the Queer Palm and Best Screenplay at Cannes (and nominated for the Palme d'Or).
"Something else. Totally emotionally immersive from the very beginning until that heartache of a final shot. I wasn't sure anyone could match Adèle Haenel but Noémie Merlant totally came through." -AMANDA JANE ROBINSON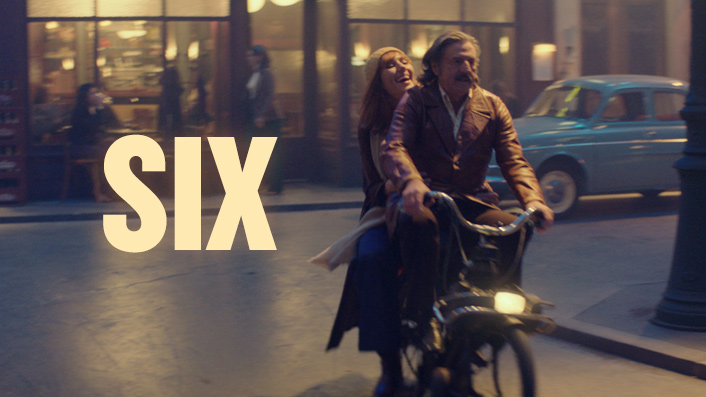 French comedy drama about crotchey 60-something Victor, offered an escape from his life and to have a moment in his history reconstructed and reenacted. The time and place he chooses? The moment he first met his wife.
"What a fucking beautiful movie. A Westworld-like set-up is used to tell a unique, refreshingly original tale that's in turns hilarious, fascinating and often also moving." -DANIEL RUTLEDGE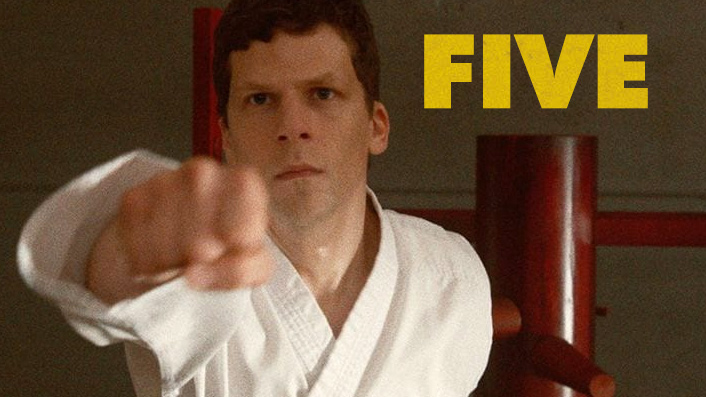 Jesse Eisenberg joins a karate dojo after being attacked on the street in this dark comedy.
"Alessandro Nivola's pitch-perfect turn as the film's godhead of toxic masculinity manages to be both screamingly preposterous and chillingly real. Too real. Highly recommended." -SARAH THOMSON
Oscar winner Sydney Pollack (Out of Africa) co-directs this documentary on Aretha Franklin's seminal live gospel album, recorded over two days in January, 1972.
"Aretha Franklin takes us all to church in gloriously restored technicolor. This is such a gem of a documentary that positively sizzles with energy." -RACHEL ASHBY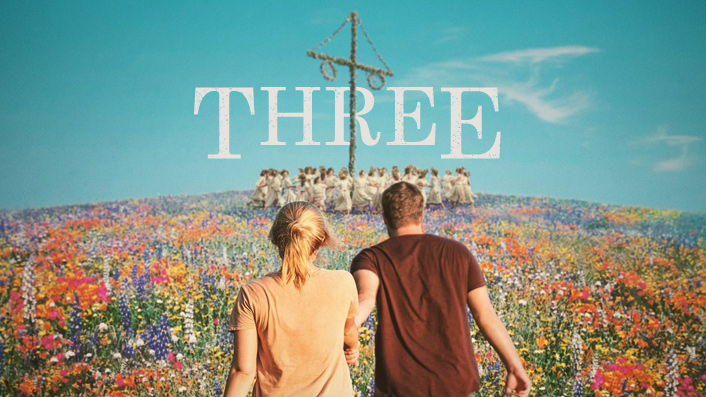 Florence Pugh (Lady Macbeth) plays a reluctant young woman who joins her boyfriend in a mysterious summer retreat camp in this "something's not quite right" horror from the director of Hereditary.
"Like The Wicker Man, or the more recent Apostle, creepy cults prove unsettling and darkly funny in this beautifully-shot and thoughtful meditation on mental health, paranoia and human empathy." -ADAM FRESCO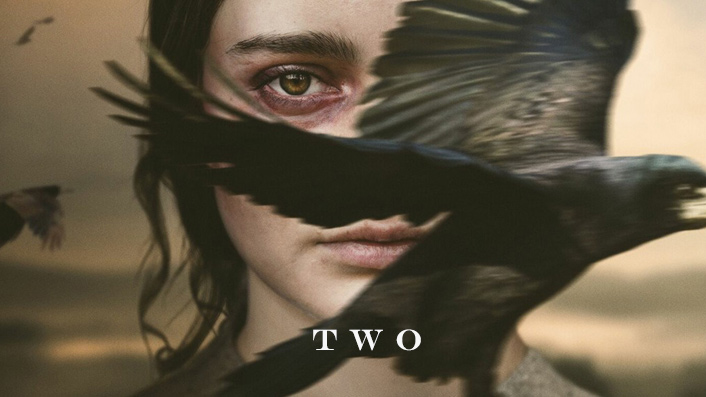 Gothic period thriller set in 1825 Tasmania follows young Irish convict Claire (Aisling Franciosi) as she pursues a British officer (Sam Claflin) through the wilderness with vengeance on her mind.
"Raw, taut and dense with acts of unconscionable cruelty—the fact that it's probably a disturbingly accurate depiction of the appalling treatment suffered by many convicts and Aboriginal people under the mantle of civilised colonisation, makes it all the more sobering." -SARAH VOON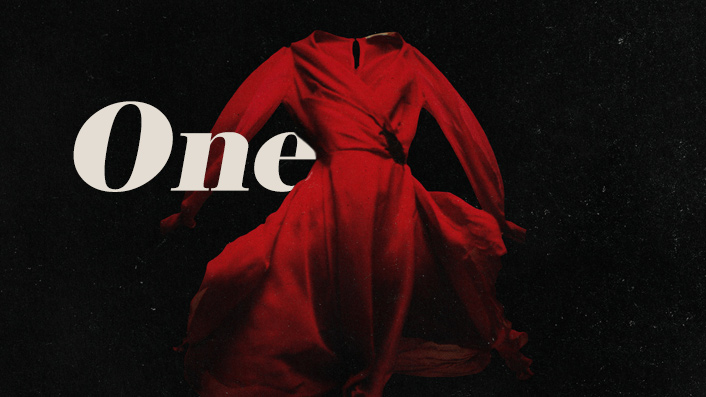 In an eerie department store, a cursed dress passes from person to person, corrupting their lives in this surreal horror from Peter Strickland (Berberian Sound Studio).
"A bonkers crowdpleaser (bonkers film or audience, you be the judge) from a filmmaker who evidently has something against bosses, who vary here from friendly-oppressive to outright-oppressive—or jizzing across the screen while watching… you'll see." -STEVE NEWALL
---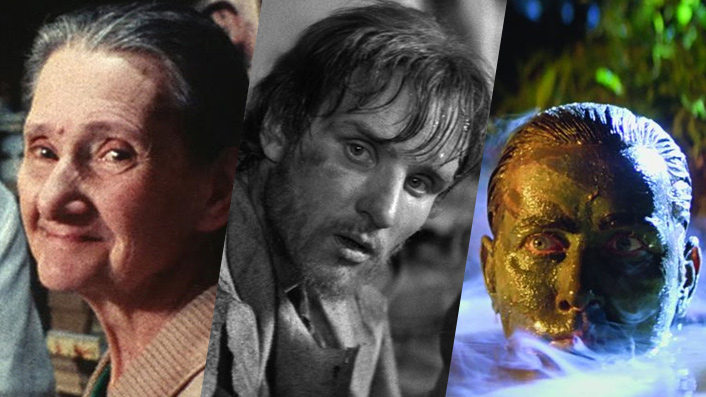 Top Three Classic Screenings
An intimate documentary portrait of the small shops and shopkeepers of the Rue Daguerre in Paris—Agnès Varda's home of over 50 years.
"I encourage you to examine closely every single frame of this utterly charming 1976 documentary by Agnes Varda, as they are composed with the genius eye of a life/art curator." -SARAH VOON
One of the most revered films from Andrei Tarkovsky, this 1966 bio follows iconic fifteenth-century Russian iconographer Andrei Rublev.
"Like seeing it for the first time. A towering cinematic ark, Tarkovsky's 3-hour rumination on faith, spirituality and art is an astonishing vision. Submit, and you may find your shattered soul restored." – AARON YAP
This 2019 version of Francis Ford Coppola's cult war epic clocks in halfway between the two prior releases and has been remastered in 4K.
"Coppola's Heart of Darkness-inspired Vietnam war-set masterpiece stuns on the big screen. From cinematography through sound design, performances to editing, it's a mad, mind-blowing, epic." -ADAM FRESCO
---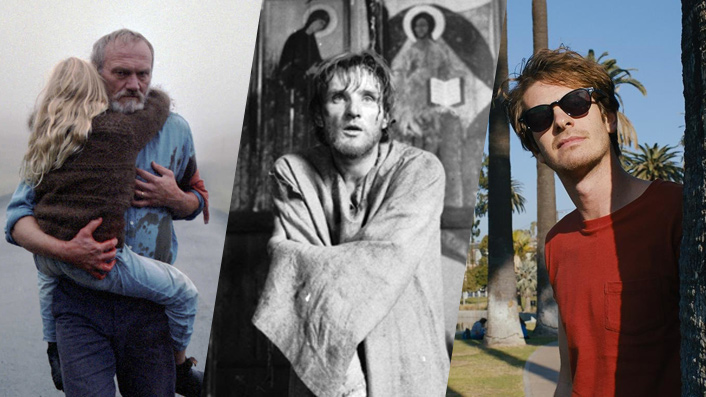 Our writers' #1 films that didn't make the big list
Icelandic drama about a smalltown ex-cop reeling from the death of his wife. When he comes across evidence suggesting she'd been having an affair, he simultaneously begins to investigate—and unravel.
"We are gifted with the rare type of naturalistic, generous and occasionally comedic (by proxy of tragedy) performances that require very little dialogue, from widower Ingimundur (Ingvar Sigurðsson) and his delightfully contrary sidekick, young granddaughter Salka (Ída Mekkín Hlynsdóttir) who owns the funniest lines." -SARAH VOON
One of the most revered films from Andrei Tarkovsky, this 1966 bio follows iconic fifteenth-century Russian iconographer Andrei Rublev.
"Like seeing it for the first time. A towering cinematic ark, Tarkovsky's 3-hour rumination on faith, spirituality and art is an astonishing vision. Submit, and you may find your shattered soul restored." – AARON YAP
Andrew Garfield reads signs and clues that may (or may not) lead him to find a woman who suddenly disappeared in this surreal mystery-comedy from the writer-director of It Follows.
"I thought it was funny, compelling and poignant, creating a beautiful, weird warped world that I wanted to stay in so bad I didn't even really notice how long it was. I even liked the dreaded Garfield! Don't believe the haters, Under the Silver Lake rocks!" -KATIE PARKER