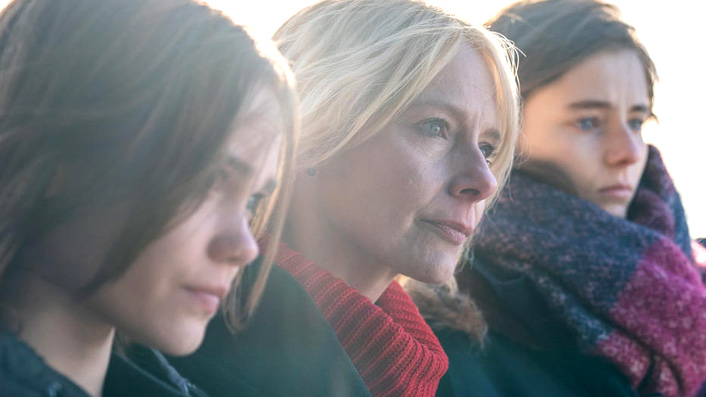 True crime thriller Lost Girls and everything else on Netflix this March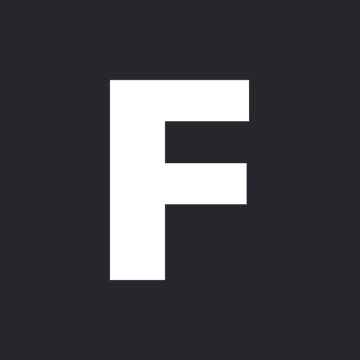 ---
Netflix delivers a load of suspense this March, from true crime thrillers to Aussie alien invasions. See our six highlights for the month below, followed by the full release schedule of all shows and movies coming to the streaming service.
The Berg Bros Mark Wahlberg and director Peter Berg team up for a fifth time in a row—following Lone Survivor, Deepwater Horizon, Patriots Day and Mile 22—for this buddy-action comedy about an ex-cop who teams up with his roommate (Winston Duke, Us) to take down the murderers of two Boston police officers. Co-stars Oscar-winner Alan Arkin (Argo).
Spenser Confidential streams from 6 March
---
Jason Bateman (Horrible Bosses) and Laura Linney (Sully) return for the third season of the Emmy-winning, Golden Globe-nominated crime series about a suburban family laundering millions in the Missouri Ozarks.
Ozark: Season 3 streams from 27 March
---
Liz Garbus, director of Oscar-nominated Netflix doco What Happened, Miss Simone?, makes her narrative feature debut with this based-on-a-true-crime drama about a mother (Amy Ryan, Birdman) whose relentless search for her daughter leads to something far more sinister. Co-stars Kiwi actor Thomasin McKenzie, continuing her golden run after juggernaut performances in Jojo Rabbit and Leave No Trace.
Variety says: "Liz Garbus takes the serial-killer thriller and turns it on its head, insisting that we see the victims as larger than the crimes that destroyed them."
Lost Girls streams from 13 March
---
Following the successes of Detective Pikachu and Sonic the Hedgehog in cinemas, Netflix's Castlevania series is helping to prove that maybe videogame adaptations can work after all. This new season sees Belmont and Sypha settle into a village with sinister secrets and Alucard becoming a mentor for a pair of admirers.
Castlevania: Season 3 streams from 5 March
---
In a dystopian prison tower where inmates are fed only scraps from the cell above, one person makes it his mission to disrupt the entire system in this Spanish horror sci-fi.
"The Platform is my favorite kind of genre film," writes JM Mutore from Birth.Movies.Death., "one that presents a completely fantastical idea, grounds it with a kind of internal logic, and then propels that idea to its psychological and emotional extremes."
The Platform streams from 20 March
---
The great Temuera Morrison co-stars in this Australian action sci-fi that sees an alien invasion tear up an ARL footy pitch before occupying the rest of the country. With the human race on the brink of extinction, a small rebellion forms to take on the alien menace.
When the film played in Aotearoa cinemas back in 2018, we had a bloody lovely yarn with Matua Morrison about the film as well as Tem's attempt to be NZ's Liam Neeson, the short film he made, how good catering makes all the difference, and heaps more.
Occupation streams from 1 March
---
All March new releases:
Available 1 March
Go! Go! Cory Carson: Season 2 [kids & family]
My Best Friend's Wedding
Dr. Seuss' The Cat in the Hat
Austin Powers in Goldmember
Mean Girls
Mean Girls 2
From Time to Time
Always a Bridesmaid
Occupation
ZZ TOP: THAT LITTLE OL' BAND FROM TEXAS
Knightfall: Season 2
Heartland: Season 13
Tom and Jerry: The Movie
The Guilt Trip
Where the Wild Things Are
Girl, Interrupted
The Karate Kid (2010)
Focus
Any Given Sunday
The Usual Suspects
An Officer and a Gentleman
Zombieland
The Big Sick
Collateral Beauty
The Hateful Eight
Available 3 March
Taylor Tomlinson: Quarter-Life Crisis [original comedy]
Freshman Year
Available 4 March
The Blacklist: Season 7 (episodes available weekly)
Lil Peep: Everybody's Everything
Available 5 March
Mighty Little Bheem: Festival of Colors [kids & family]
Castlevania: Season 3 [original anime]
Available 6 March
Paradise PD: Part 2 [original series]
The Protector: Season 3 [original series]
I am Jonas [Netflix film]
Guilty [Netflix film]
Spenser Confidential [Netflix film]
El silencio de la ciudad blanca [Netflix film]
Ugly Delicious: Season 2 [original documentary]
Available 7 March
T2: Trainspotting
Available 8 March
Sitara: Let Girls Dream [Netflix film]
Available 10 March
Marc Maron: End Times Fun [original comedy]
Carmen Sandiego: To Steal or Not to Steal [kids & family]
Available 11 March
The Circle Brazil [original series]
On My Block: Season 3 [original series]
Dirty Money: Season 2 [original documentary]
Available 12 March
Hospital Playlist [original series]
New Year's Eve
Rampage
Available 13 March
Elite: Season 3 [original series]
Women of The Night [original series]
Kingdom: Season 2 [original series]
The Valhalla Murders [original series]
Bloodride [original series]
100 Humans [original series]
Lost Girls [Netflix film]
BEASTARS [original anime]
Available 15 March
Looney Tunes: Back in Action
Blended
Available 16 March
Rugal [original series]
The Boss Baby: Back in Business: Season 3 [kids & family]
Available 17 March
Bert Kreischer: Hey Big Boy [original comedy]
Spotlight
Sign up for Flicks updates
Available 19 March
Altered Carbon: Resleeved [original anime]
Tag
Available 20 March
Feel Good [original series]
Dare Me [original series]
The Letter for the King [original series]
Self Made: Inspired by the Life of Madam C.J. Walker: Limited Series [original series]
Ultras [Netflix film]
Maska [Netflix film]
The Platform [Netflix film]
Fangio: El hombre que domaba las maquinas [original documentary]
Tiger King [original documentary]
Greenhouse Academy: Season 4 [kids & family]
Archibald's Next Big Thing: Season 2 [kids & family]
Dino Girl Gauko: Season 2 [kids & family]
Buddi [kids & family]
Available 21 March
Life (2015)
Available 23 March
Sol Levante [original anime]
Available 25 March
Signs [original series]
Curtiz [Netflix film]
The Occupant (Hogar) [Netflix film]
Crip Camp: A Disability Revolution [original documentary]
YooHoo to the Rescue: Season 3 [kids & family]
Available 26 March
Unorthodox [original series]
Black Lightning: Season 3 [original series]
7SEEDS: Part 2 [original anime]
Dolphin Tale
Available 27 March
Ozark: Season 3 [original series]
Il processo [original series]
Car Masters: Rust to Riches: Season 2 [original series]
The Decline [Netflix film]
Uncorked [Netflix film]
Mark of the Devil [Netflix film]
There's Something in the Water [original documentary]
Dragons: Rescue Riders: Hunt for the Golden Dragon [kids & family]
True: Wuzzle Wegg Day [kids & family]
Available 28 March
Smurfs: The Lost Village
Available 31 March
The Tourist
Here Comes the Boom
Jack and Jill
Battle: Los Angeles
Paul Blart: Mall Cop
Paul Blart: Mall Cop 2
The Amazing Spider-Man 2
Finding Your Feet
Coming Soon
The English Game [original series]
Ladies Up [original comedy]
ARASHI's Diary -Voyage-: Episode 3 & 4 [original documentary]