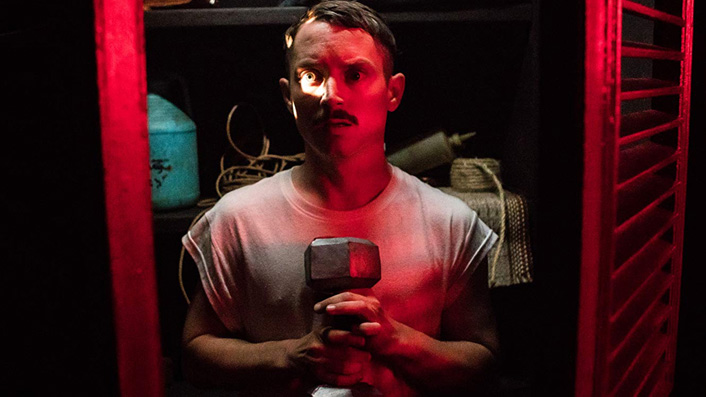 Come to Daddy is a wonderfully grotty film not for the faint of heart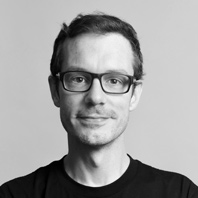 ---
New Zealand cinema legend Ant Timpson makes his feature directorial debut with Come to Daddy, a gory black comedy starring Elijah Wood as a man reuniting with his estranged father in his isolated home after receiving a cryptic letter.
It's "a wonderfully grotty film," Flicks writer Tony Stamp praises in his review, "a true crowd-pleaser for adventurous audiences that packs a surprising amount of nuance under the hood."
Ant Timpson's legacy already looms large over the NZ cinema landscape. He's the man behind the Incredibly Strange Film Festival—a conduit for Kiwis into provocative big-screen fare since 1994—and the annual 24 Hr Movie Marathon, a cinematic endurance test made up of all sorts of films including gonzo highlights from Timpson's personal collection. He's devoted his career to sharing movies that test the limits of what's palatable to your average popcorn jockey.
So it makes sense that his debut full-length feature Come To Daddy feels custom made to play at one of his events. It's a wonderfully grotty film, definitely not for the faint of heart. But get on Timpson's skewiff wavelength and it really is a blast.
It's also very hard to talk about without spoiling. Suffice it to say certain critics have been horrified, and Timpson does not disappoint when it comes to delivering onscreen grotesqueries. It's hard not to imagine him cackling while coming up with awful things he hasn't seen in a movie before, and then putting them in his own.
Sign up for Flicks updates
Elijah Wood plays Norval, aspiring DJ and a bit of a hipster doofus, headed into the middle of nowhere to find his estranged father, played by the great Stephen McHattie. Dad is a two-beers-for-breakfast kind of guy, grizzled as all hell and a good comic foil for Wood and those huge, earnest eyes of his.
Timpson's collaborators all turn in great work—UK scribe Toby Harvard's screenplay is sharp as a tack, Karl Stevens' score is by turns spooky and surprisingly tender, and cinematographer Daniel Katz turns in some really beautiful images, from warm natural light to murky neon gloom.
It's worth restating that Come To Daddy is a really entertaining time at the movies, a true crowd-pleaser for adventurous audiences that packs a surprising amount of nuance under the hood. The film might be set in America but here's hoping it's recognised as the local success story it is.