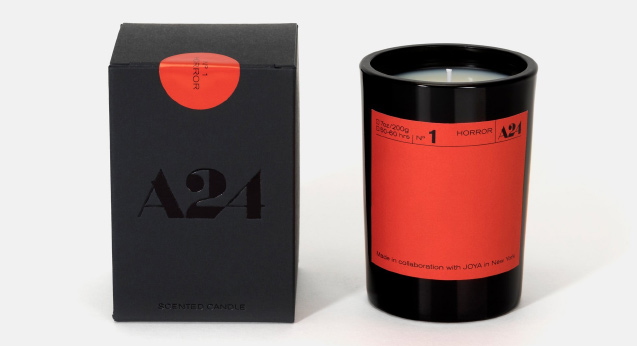 11 awesome movie-related Xmas gift ideas (and one super sad one)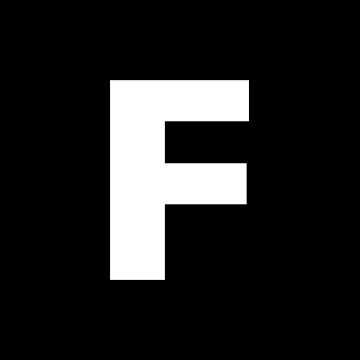 ---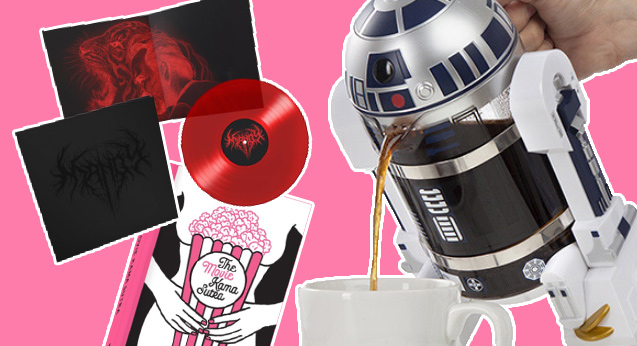 After some pointers for friends and family? Just want some cool stuff for yourself? Read on, and picture the way your life would look if you got all of this at once…
---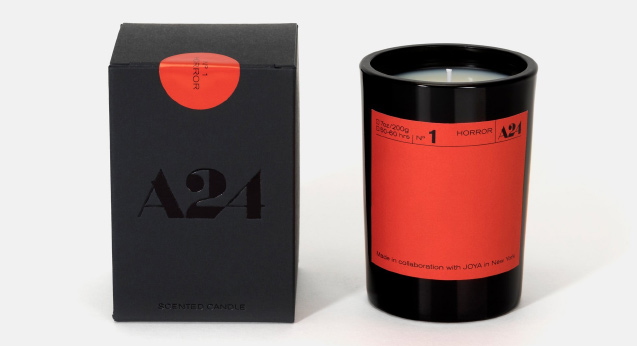 A24 candles
Top of the list for both alphabetical reasons and "what the?!" factor, film distribution company A24 has collaborated with Brooklyn studio for a candle collection, scented to match specific genres.
"What the?!", you say, as predicted – as though A24's hands aren't full enough releasing films like Hereditary, The Disaster Artist, Lady Bird, Moonlight, The Killing of a Sacred Deer, Green Room, or Ex Machina.
The six scents are described as follows:
Horror – Leathery. Dank. Not unsettling… but not settling.
Western – Explosive. Sweet. Jarring.
Thriller – Unorthodox. Roasted. Smoky. Metallic.
Noir – Velvety. Dark. A little spicy. Like rose jam.
Adventure – Hot. Sand. Mayan ruins.
Musical – Green. Lovely. Dewy. Watery.
Buy A24 x Joya genre candles here (ships from United States)
---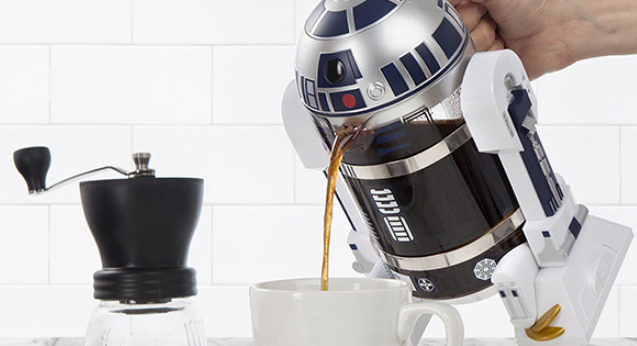 R2-D2 coffee press
This list started alphabetically, but sometimes coffee has to take priorities (many of us have had this sentiment impressed on us by co-workers' terrible coffee mugs).
While on-screen in Star Wars, the lovable robot contained a distress message from Princess Leia, with this gift the recipient can fill him with caffeinated live-giving elixir.
There's probably no further explanation required..?
Buy R2-D2 coffee press here (ships from Australia)
---

Film map
British design studio Dorothy has a knack for whipping up info-heavy prints—see also their circuit board-style History of Dance Music and Rave Culture or Hollywood Star Chart.
Their film map includes over 900 film titles woven into the grid of a vintage LA street map. There's a lot to take in, and it looks great on your wall (as our Editor can attest).
Buy a film map here (ships from the UK)
Sign up for Flicks updates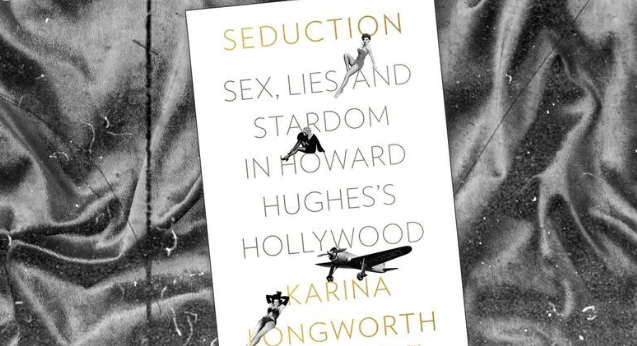 Seduction: Sex, Lies, and Stardom in Howard Hughes's Hollywood
Karina Longworth, creator and host of the incredible historic Hollywood podcast You Must Remember This, probes the inner workings of Hollywood's glamorous golden age here through the stories of some of the dozens of actresses pursued by Howard Hughes, to reveal how the millionaire mogul's obsessions with sex, power and publicity trapped, abused, or benefitted women who dreamt of screen stardom.
Sounds like perfect summer beach reading—we can't see this for sale in NZ at the moment, but check with your local bookseller or use the Amazon link below to get it in time for Christmas.
Buy Seduction here (ships from USA)
---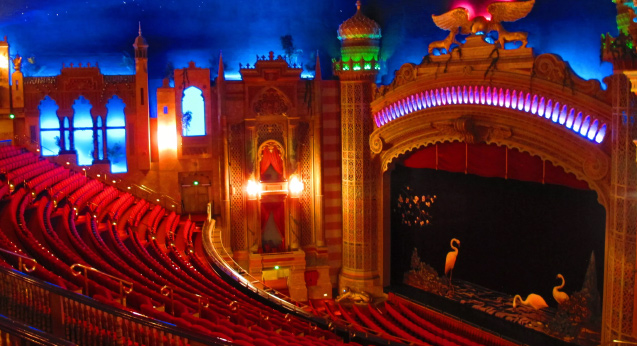 10-trip passes to NZIFF 2019 (Auckland-only)
Sometimes it feels like this year's NZ International Film Festival has only just been, so strong are some of the memories of this year's selection (cough, our best of the fest list is just over here, cough).
Sure, it's a bit too early to make recommendations from their 2019 programme, but what a gift to slip into the Christmas stocking! (Don't tell anyone, but we're gifting a couple of these this year).
Buy NZIFF Auckland 10-trip passes here (no physical shipping required!)
---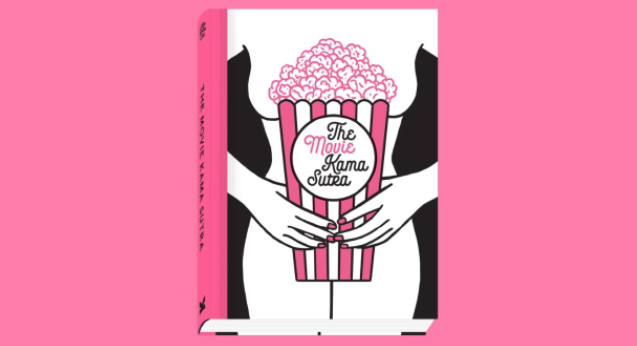 Movie Kama Sutra: 69 Sex Positions for Movie Lovers
The staff at excellent film website Little White Lies out themselves as cheeky creeps with this tongue-in-cheek collection of creative sex positions inspired by the most erotic moments in cinema history.
Think the 'Potter's Wheel' (Ghost), 'King of the World' (Titanic) and, for the more sexually experimental, 'Cable Drop' (Mission: Impossible)—and then rinse out your grubby mind.
Buy Movie Kama Sutra (ships from Auckland – quick, only one left!)
---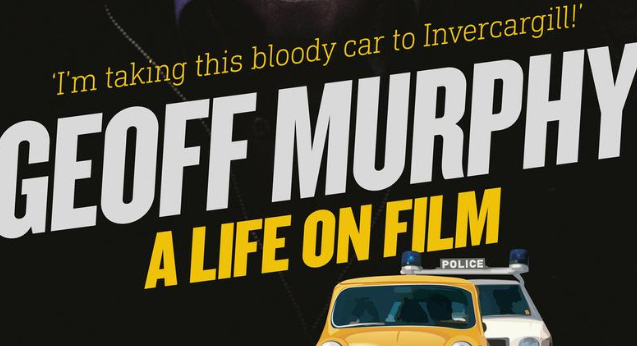 Geoff Murphy – A Life on Film
The sad passing of New Zealand film icon Geoff Murphy leaves an irreplaceable hole in our cultural fabric.
From anarchic experiments in cinema with BLERTA and Goodbye Pork Pie to 80s Aotearoa masterpieces Utu and The Quiet Earth, Murphy moved on to adventures (and misadventures in Hollywood).
It's all chronicled in his memoir A Life on Film, which we reckon is best enjoyed in tandem with the recent Blu-ray re-release of The Quiet Earth.
Buy A Life on Film (ships from New Zealand) or The Quiet Earth on Blu-ray (also ships from NZ)
---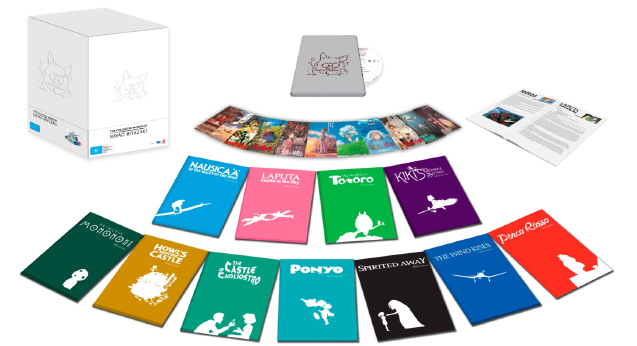 The Collected Works of Hayao Miyazaki
This box set does exactly what it says on the tin, collecting the work of legendary director Hayao Miyazaki, founding member of the renowned Studio Ghibli.
This limited-edition DVD box set contains Miyazaki's 11 full-length feature films, including the likes of Princess Mononoke and Spirited Away, along with a bunch of special extras.
If you're after a different format of Ghibli, check out the range of soundtracks available on limited edition vinyl.
Buy The Collected Works of Hayao Miyazaki (ships from NZ) or Studio Ghibli vinyl soundtracks (ship from Australia)
---

Criterion Channel subscription
Newly-announced streaming service The Criterion Channel rises from the ashes of recently-closed FilmStruck.
As they've announced, the forthcoming service "will be picking up where the old service left off, programming director spotlights and actor retrospectives featuring major Hollywood and international classics and hard-to-find discoveries from around the world, complete with special features like commentaries, behind-the-scenes footage, and original documentaries. We will continue with our guest programmer series, Adventures in Moviegoing. Our regular series like Art-House America, Split Screen, and Meet the Filmmakers, and our Ten Minutes or Less section will all live on, along with Tuesday's Short + Feature and the Friday Night Double Feature, and of course our monthly fifteen-minute film school, Observations on Film Art."
"We hope to be available in both the U.S. and Canada at launch, rolling out to additional territories over time," they say, so if you're gifting someone in North America or can make that work for you, sign up as a Charter Subscriber for discounts and "The satisfaction of knowing you're keeping the best of film alive and available."
Sign up for the Criterion Channel
---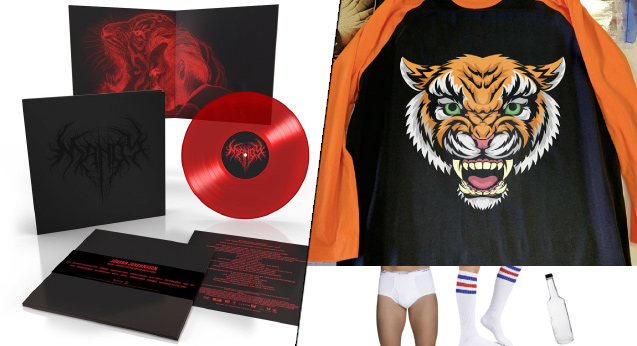 Mandy soundtrack or full rage t-shirt package
One of 2018's most outstanding films, the bonkers Mandy is now available on Blu-ray and DVD.
Those who've already seen the film should find themsleves unable to resist the late, legendary Jóhann Jóhannssonn's score – available as a gorgeous LP from Invada Records.
Or, better still, recreate one of the film's most memorable scenes with a "full rage" merch package that contains a tiger shirt as worn by Nicolas Cage in the film, along with the undies, socks, and glass bottle needed to fully melt down in the privacy of your own home.
Buy the Mandy soundtrack LP (ships from the UK) or the Mandy "full rage" merch pack (ships from the USA)
---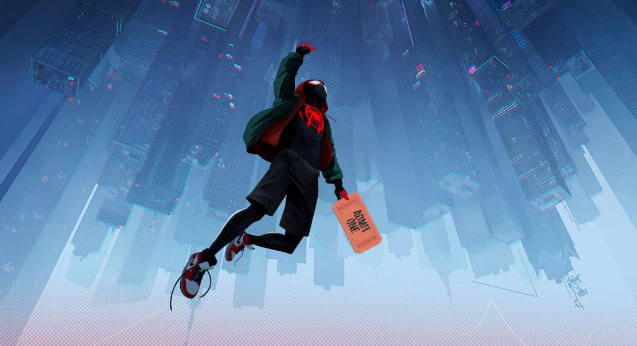 Tickets to Spider-Man: Into the Spider-Verse
Trust us, we've seen it – this animated pic opening Jan 3 could end up being one of the best superhero movies of 2019.
Coming right out of the gates with jaw-dropping animation that stays utterly unique and wonderfully cinematic throughout, this tale of multiple Spider-beings shouldn't be written off as something chucked out there to kill time during the school holidays.
If you want to treat yourself to an early Christmas gift (hey, you've earned it) there are sneaks of Spider-Man: Into the Spider-Verse on Dec 15.
Find times and buy tickets to Into the Spider-Verse (no shipping required)
---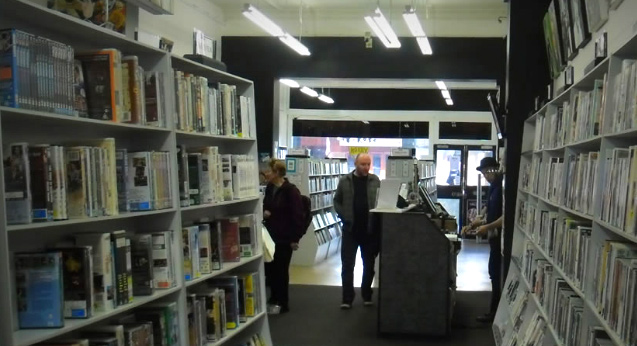 A video store
It's with a heavy heart that we share the news that Auckland video rental icon Videon is likely headed for closure.
A Mt Eden fixture for decades (we still remember the wait to rent the ever-in-demand Twin Peaks VHS tapes), the business has announced it will be closing at the end of the year if a buyer can't be found.
SOMEONE OUT THERE, PLEASE BUY (AND SAVE) IT.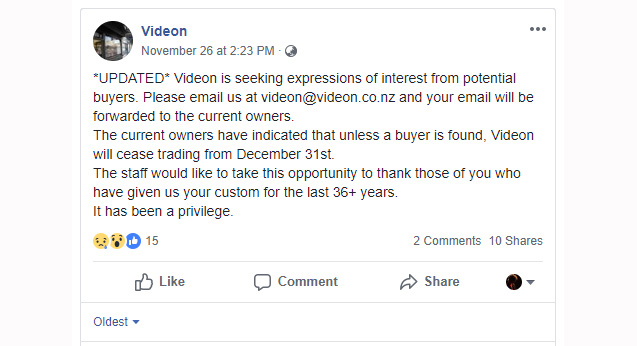 SERIOUSLY, SOMEONE OUT THERE, PLEASE BUY IT.
---
Need more suggestions?
Eric Vespe has an awesome annual round-up, one that Elijah Wood implored people to check out, calling Vespe's Holiday Gift Guide "an annual tradition!"