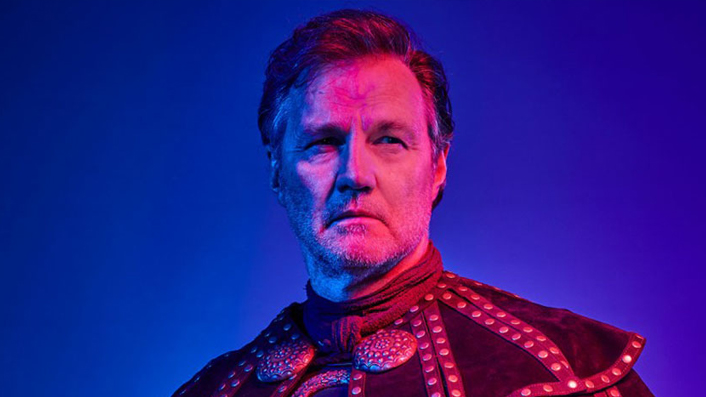 Ancient lore and magic mushrooms collide in Britannia, back for season 3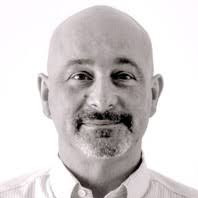 ---

With Season 3 of mystical "historical" drama Britannia upon us – watch it now on Neon – Adam Fresco takes a spoiler-lite psychedelic trip through its first two seasons, and previews series three.
In 2018, celebrated British playwright Jez Butterworth and his brother Tom created the "historical" drama Britannia. I say "historical" in quotes because it's a pretty psychedelic take on Britain's past.
See also:
* Everything new coming to Neon
* All new streaming movies & series
Take the trippy opening credits, for example, accompanied by the sound of '60s-era British Bob Dylan-wannabe Donovan, singing Hurdy Gurdy Man. Replete with lyrics like "Hurdy gurdy, hurdy gurdy, hurdy gurdy gurdy," it's pretty hippy-dippy stuff for a series supposedly set in 43AD.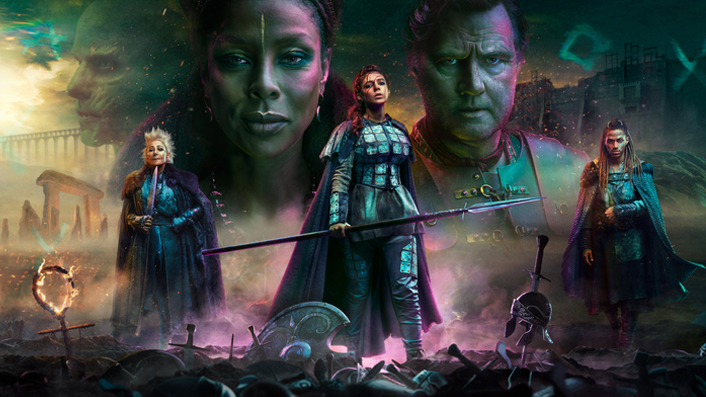 Perhaps it's not that surprisingly trippy if you're a fan of folk horror tales such as Brit cult classic The Wicker Man, or the more recent likes of A Field In England, Apostle or Midsommar. Tales in which ancient lore and magic mushrooms collide in a psychedelic trip through cults, covens, myths, magic, kings, queens, swords, sorcery, witches, wizards, warriors and warlocks. It's a potent mix, and one which, in Britannia, the Butterworth brothers exploit to its full, bonkers potential.
Episode one kicks off with a note that, in 55BC, a certain Julius Caesar tried and failed to quash the Druids and conquer Britain. Now it's some ninety years later, and the Romans are back in Britannia, only this time Roman General Plautius (David Morrissey having a ball chewing the scenery), is determined not to be outdone by a bunch of woad-splattered savages.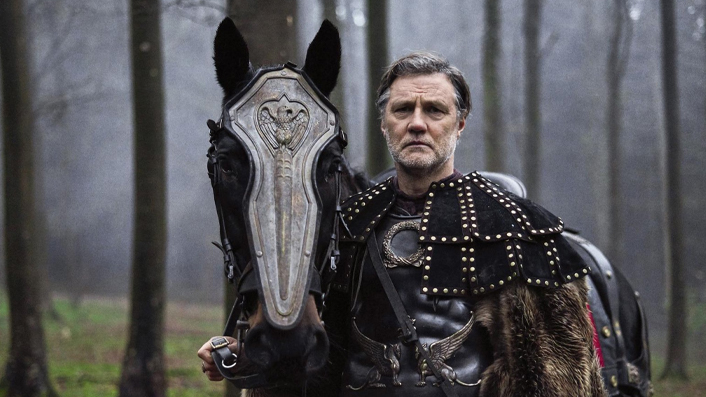 Establishing a settlement, General Plautius soon identifies the chief troublemakers as the Druids, and it doesn't take him long to see that, despite the fears of his soldiers that it is a "land of the dead", Britain is actually divided. A land of warring Celtic tribes and factions, this disunited kingdom is ripe for the Roman taking. This Plautius sets out to do, by first conquering the Druids and their gods. A plan that begins with a lot of stabbing locals with swords, setting them on fire, and Morrissey bellowing authoritarian statements such as: "I am Rome! And where I walk is Rome!"
With a host of characters from the heroic to the downright kooky, Britannia is well-served by an eclectic cast of recognisable TV drama faces, including the likes of Jodie McNee, Zaqi Ismail, Julian Rhind-Tutt, and Kelly Reilly. Despite layers of make-up, fans of Ricky Gervais's The Office will recognise Mackenzie Crook as Druid chieftain, Veran (and Haka—don't worry, it all makes sense when you watch it).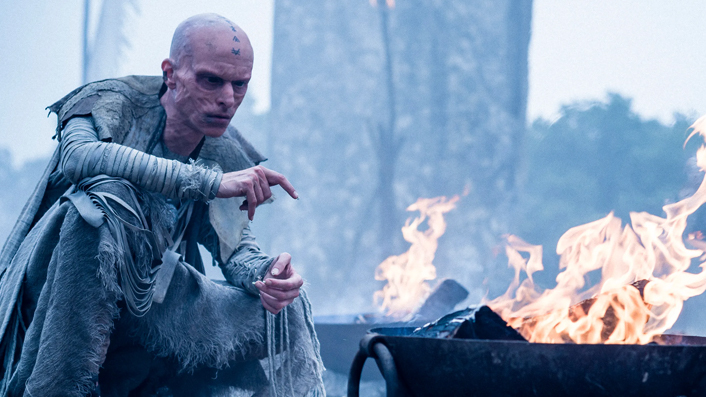 As well as Druids, the Romans have to deal with a host of Celtic tribes including the Regni, led by Queen Antedia (Zoë Wanamaker), and the Cantii, under their ruler King Pellenor (Ian McDiarmid). Yes, Emperor Palpatine from Star Wars.
Then there's Hugo Speer as General Plautius' second in-command Lucius, who just happens to be the centurion who stabbed Jesus, and who, over the course of season one, undergoes a character arc that [no spoilers] kept me pleasantly surprised throughout. This journey, from who you think a character is when you first meet them to where events will lead them, is a big part of what makes the show work.
Not that it's all action. There are comedic touches throughout, especially when it comes to the unlikely double-act of characters Cait and Divis. Young Eleanor Worthington Cox is excellent as young orphan Druid Cait, who loses her family to the Roman invaders. She ends up being inadvertently saved by Divis, a wandering Druid outcast (or "The Outcast" as he prefers) played with delightful energy by Nikolaj Lie Kaas. The pair make for a bunch of fun scenes as the lost young girl and her outcast rescuer, who may be a visionary or high as a kite or mad as a badger. Or all three. Take your pick.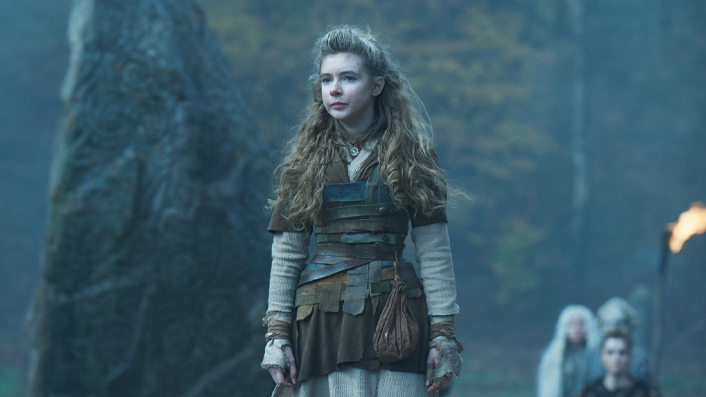 The trippy visual, fish-eye lensed shooting style that delineates the stoned Druids' point of view takes a while to get used to, not to mention the sudden electric guitar flourishes that litter the soundtrack, but three episodes in and I was hooked.
Sign up for Flicks updates
Fans of fantasy from The Lord of The Rings to Game of Thrones, and those who like historical drama, such as Rome and Black Sails, will likely have a ball. Vikings fans who dug the bringing to life of Norse culture's beliefs in the gods, the supernatural, and being in sync with nature, will likely be reminded of those episodes in which Ragnar and his kin tripped out on local fungi.
Which is to say that Britannia never shies from taking its time, moving between action-adventure and time spent staring at swirling skies, close-ups of wide-eyed Druids and shots of trees, stone circles, and moss. Lots of moss. But patience is its own reward, and it's never long before the show snaps back to blood-feuds, battles and betrayals, love and loss, villains and violence, torture and political treachery.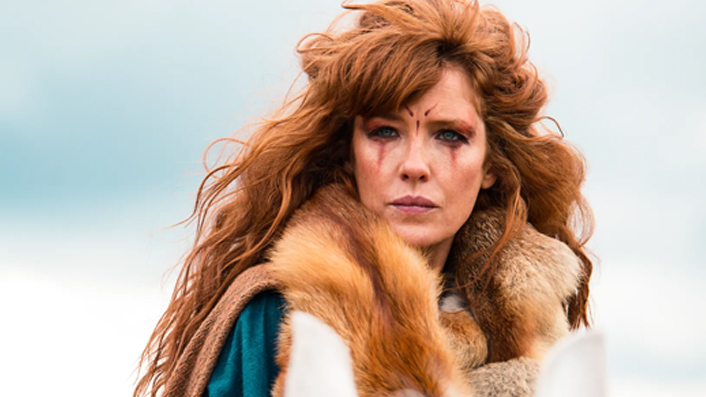 It's an ancient soap opera, complete with sex, drugs and psychedelic folk rock. You'd be hard pressed to find a show more difficult to second-guess, so there's method in the madness, ensuring that whilst matters may not make total sense, they always surprise. Again, no spoilers, as to who lives, dies, falls in or out of love, prospers, or loses everything, but season two does a bang up job of building on the first season set-up. The drug-induced jumble of knotty plot points is addressed, and things start to get a lot clearer.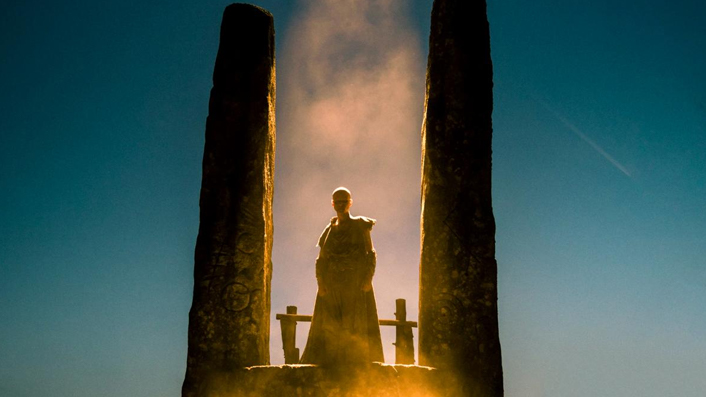 By season two, Britannia has an established cast, pace, and style of its own, conveying how the Roman invaders see the locals, as savage, mystic, truly foreign foes, to be vanquished without mercy. On the flip side, the show illustrates how the ancient Celtic tribes, under the Roman heel, perceived the invading army as nothing less than demons from the underworld, set on total destruction of anything standing in the way of the Empire and its insatiable thirst to conquer new lands, and exploit their resources to the full.
Britannia's second season pays off the investment in character, and the slow build of backstories, and intrigue, setting things up nicely for season three.
The new episodes don't disappoint, throwing fans back into Britannia with gusto. Where some shows start to spread themselves too thin, running out of inspiration and revelations, three seasons in, Britannia still retains that special spark of originality, wit, and WTF that make it so watchable.
I thoroughly enjoyed Britannia in all its bizarre, bold, and downright bonkers glory. Eclectic characters, intricate plotting, some stunning locations, a range of talented cast members, and a sly sense of dark humour add up to a slowly addictive dramatic treat.