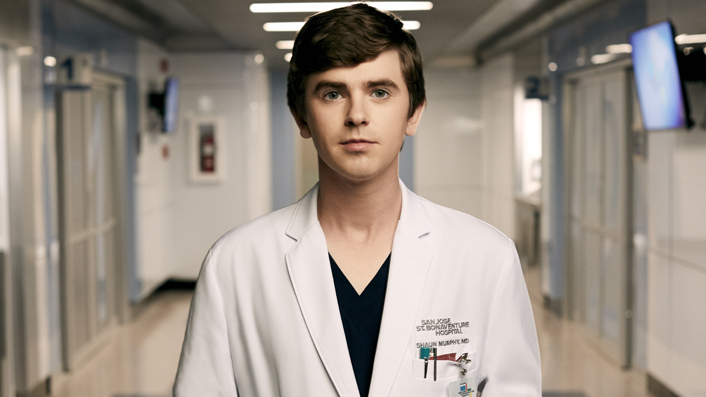 Diagnosing the cause of TV's obsession with medical dramas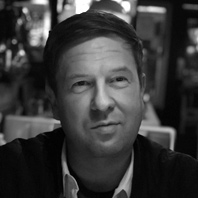 ---

Season four of hit series The Good Doctor arrives on Neon this week (joining seasons 1 to 3, already streaming), and wastes no time getting stuck into topical issues with a two-part COVID-19 special kicking off the season. With the return of this latest medical marvel, Dominic Corry takes a look at why the medium of television is so consistently pre-occupied with the medical drama genre, and why viewers continue to lap up medical shows.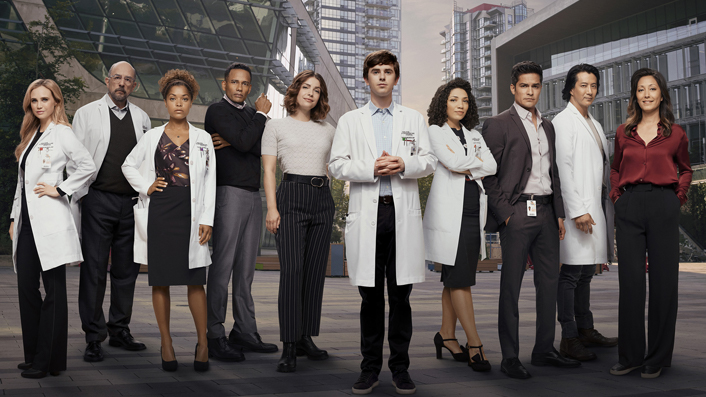 1. Stakes Is High
This may be obvious, but it's worth pointing out that a hospital setting provides ready and instant access to life and death drama. Whereas other types of TV shows must go out of their way to set up such high stakes, it's all there ready to rock in a medical drama. You could point to '90s/'00s classic E.R. as something of a turning point for how one hour dramas can so quickly ramp up the tension.
See also:
* New release movies & series on Neon
* Everything coming to Neon this month
Prior to that landmark series, the hospital setting tended to be perceived as more of a soapy arena with a focus on doctor/nurse relationships. When E.R. came along, it built on the acclaimed '80s series St. Elsewhere in charging headlong into the intensity of life inside a hospital in a large city.
The Good Doctor exists in the same continuum of intense, high-stakes life-or-death drama, although it is a bit more focused on surgical medicine as opposed to emergency medicine. That said, they do have their fair share of big emergencies, like the two-part earthquake episode that finished out the third season.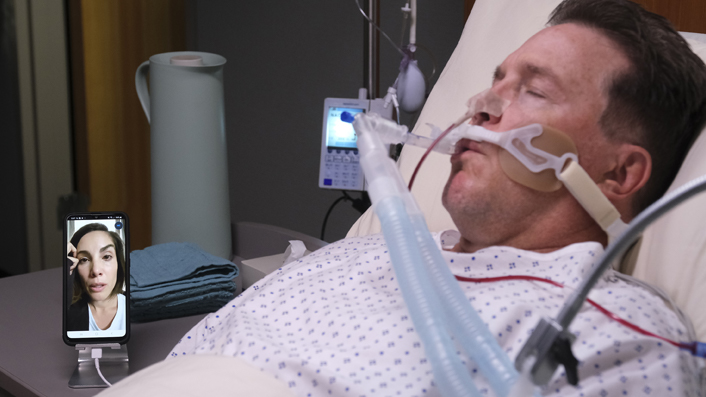 2. We Can All Relate
Almost everybody has spent time in a hospital, if not as a patient then as a loved one of a patient. That sets the medical drama genre apart from television's other great obsession—the crime/legal drama—which is a setting that much fewer of us have direct experience with.
It makes medical dramas a naturally more relatable genre for the average viewer, which draws us closer to the characters on screen. It's part of why Shortland Street has been so successful, not just as entertainment, but as an antidote to New Zealand's long-standing sense of of cultural cringe. Simply by virtue of seeing and hearing New Zealanders in an familiar—albeit heightened—environment, almost three decades of Shortland Street have helped us get much more used to perceiving ourselves on screen.
The same can't necessarily be said for New Zealand police shows, which while not without value, don't speak as much to most people's every day experience. And while The Good Doctor often finds itself addressing cutting-edge surgical procedures and solutions (an approach that '90s series Chicago Hope helped popularise), it doesn't take much of a leap of faith for the viewer to imagine themselves (or a loved one) in that same situation.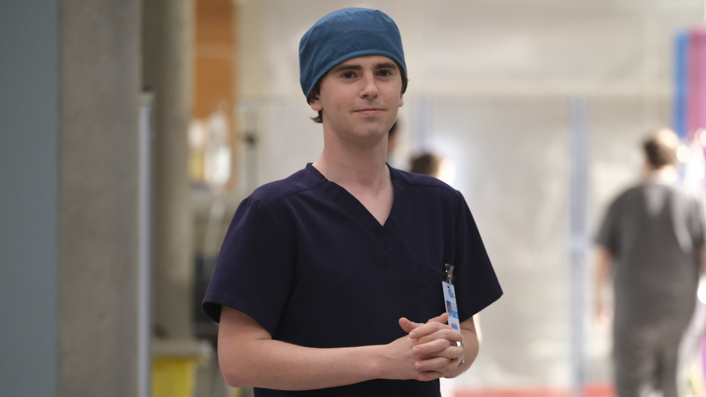 3. The Empathy Machine Works In Overdrive
Based on a South Korean series, The Good Doctor's main point of difference to other medical dramas is that the title character, a gifted surgical resident played by Freddie Highmore (Bates Motel, Charlie and the Chocolate Factory), is on the autism spectrum.
The show doesn't try to work around this aspect of his character, and indeed often confronts it head on. It's pretty bold for the main character of a network TV drama to be atypical in this sense, but there's no question that the show is helping to destigmatise a condition that many people live with or encounter. Which is something medical dramas can achieve with a variety of conditions.
Shaun Murphy, Highmore's character, leads a full life and has close relationships with many of the people around him, but the show also portrays how his autism can be challenging for his co-workers, and his patients. Popular culture has been slow to address the increase in autism diagnoses, but The Good Doctor is forging a path forward in this respect.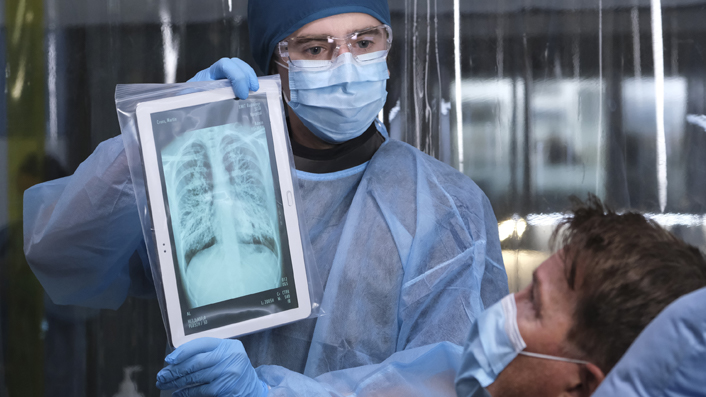 4. Other Genres Can Prosper
Medical dramas come with their own set of built-in stories, but are also highly adept at allowing other television genres to flourish. The Good Doctor often recalls developer/showrunner David Shore's previous medical drama House in that it can occasionally seem like a medical whodunnit. ("Whatdunnit"?)—much time is spent trying to get to the bottom of a particular medical issue, with as many false leads, surprise villains and twisty reveals as a classic murder mystery.
Sign up for Flicks updates
Grey's Anatomy (sixteen seasons and still at it) legitimised the medical drama as a setting for intense interpersonal relationship stories, and The Good Doctor engages in this a lot as well. In exploring Shaun's struggles with his autism, the show has also created its own specific kind of character-study sub-genre within the medical drama.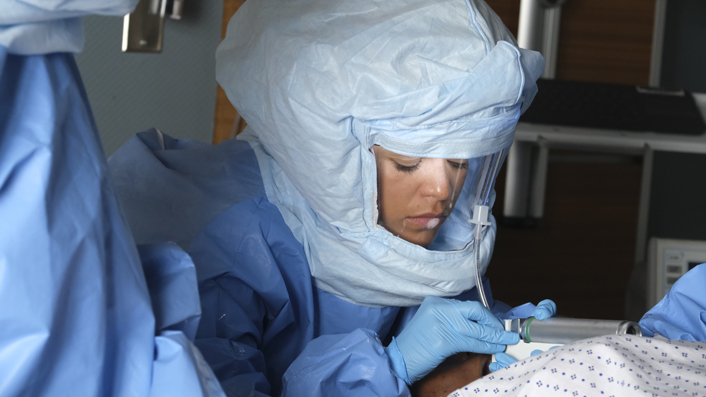 5. Let's Face It: Doctors Are Hot
This harkens back somewhat to the medical drama's soapy origins, but there's simply no denying that many of us find doctors irrationally attractive. It helps when they're played by people who look like George Clooney, Ellen Pompeo or The Good Doctor's Antonia Thomas and Nicholas Gonzalez (not to mention Freddie Highmore), but there's something about the power, intelligence and authority of doctors that draws viewers in.
Television has probably played a large role in the propagation of this idea (I'm looking at you Rachel from Friends), but it's definitely a real thing, and all medical dramas benefit from it.