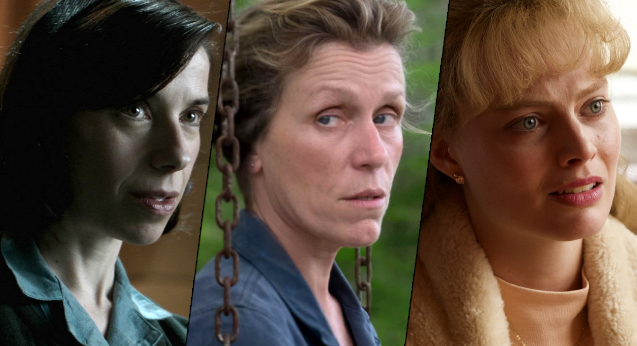 Do this year's Oscars help predict the winners of 2019?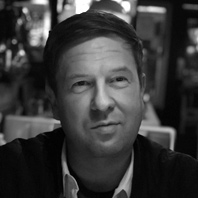 ---
Three key films from the 2018 Oscars race—The Shape of Water, Three Billboards Outside Ebbing, Missouri and I, Tonya—are available this month to stream on NEON (who bring you this lovely piece of content). Here Dominic Corry looks ahead to next year's ceremony (taking place earlier than ever before on February 24th) to preview the major contenders, and see what can be learned from their predecessors' paths to victory.
---
If there was one takeaway from last year's Oscar race, it was that film and politics are more intertwined than they've ever been.
Building upon the previous year's #OscarsSoWhite discussion, the 2018 race expanded out to try and address more than just racial disenfranchisement, with the voting body clearly wanting to express an openmindedness and an embrace of "the other" that stood in contrast to the ugly rhetoric spewing out of the highest office in the land.
Indeed, the eventual winner of Best Picture and Best Director (as well as Original Score and Production Design), Guillermo del Toro's The Shape of Water, is a film entirely about the embrace of the other, and as artistically deserving as the movie is (not to mention del Toro being well overdue for a gong), it's hard to separate this theme from its place on the podium.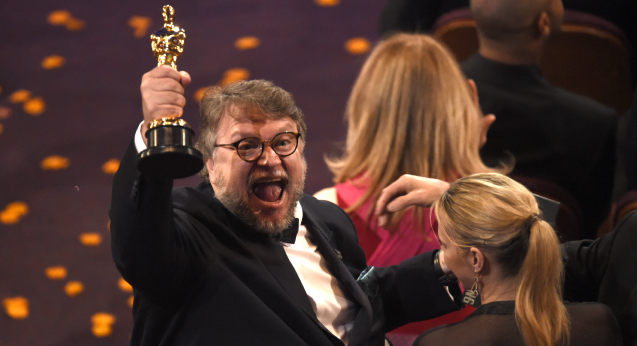 The makers of First Man probably thought they'd be able to ride a wave of public sentiment to Oscar glory, and the film is a stunning work of art in addition to being hugely inspiring. But public sentiment is a fickle beast at the best of times, and First Man's relative failure at the box office, in addition to the nonsense controversy over the flag, has seen its Oscar fortunes dim since release.
The new film from Oscar-winning director Alfonso (Gravity) Cuarón, Roma, is garnering superlative praise for both its artistry and its humanity and is practically guaranteed a prominent place come Oscar time. Like the most recent film from Cuarón's friend and fellow Mexican Guillermo del Toro, Roma centres around a cleaning lady. But the similarities with The Shape of Water probably stop there. Still, it would be great if Best Picture was won by two cleaning lady movies in a row, in addition to tapping into all that sweet cleaning lady box office coin.
Sign up for Flicks updates
Allison Janney took home the Best Supporting Actress award for I, Tonya, while Frances McDormand and Sam Rockwell won Best Actress and Best Supporting Actor for Three Billboards. The Oscar journeys of both films highlight the perils of featuring so-called "problematic" characters.
I, Tonya front-footed the issue by repositioning the public perception of its protagonist, successfully painting Tonya Harding as a victim following years of her being perceived as a perpetrator. There was some degree of backlash to this approach, but it's hard to imagine that prevented Margot Robbie (who was nominated for Best Actress) from outpacing McDormand's gutsy performance.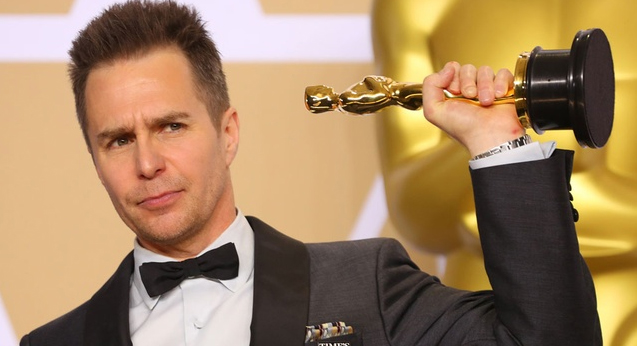 In the build-up to the final voting period, the people behind Three Billboards sent Sam Rockwell on a goodwill talk show tour so he could make it clear that he knew his character was a reprehensible racist, despite the film apparently wanting to humanise the character. It worked, and Rockwell got long overdue gold, but for a while there his chances were looking shaky because the (fictional, it should be noted) character he was portraying confronting aspects of modern American life.
So what films in the current Oscar race might face similar issues? It's highly unlikely that Adam McKay's Christian Bale-starring Dick Cheney film Vice (in which Rockwell co-stars as George W. Bush) is going to try and generate much sympathy for the former Vice President, so Academy voters should be able to get on board with that movie without being accused of insensitivity.
Discussions around representation and privilege helped elevate the fortunes of Jordan Peele's Get Out, with the Academy letting go of their genre snobbery to grant the film a Best Original Screenplay award.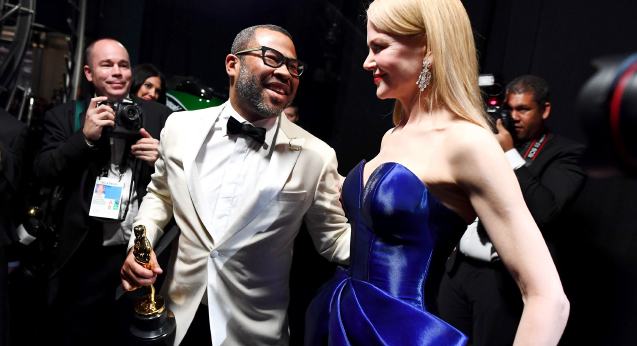 It's not hard to imagine a similar sentiment driving Black Panther to the centre of the Oscar race, which would be a first for a Marvel movie.
If Beale Street Could Talk, Barry Jenkins' follow-up to his Best Picture-winning Moonlight is generating a lot of heat as well, and if First Man makes it into the major categories, it could set up another showdown between Jenkins and First Man director Damian Chazelle, whose previous movie La La Land was erroneously named Best Picture winner the year Moonlight actually won. Remember that?
Continuing discussions around Third Wave Feminism, #MeToo and the pitfalls of the patriarchy will probably benefit the Ruth Bader Ginsberg biopic On The Basis of Sex, especially coming off the well-received and commercially successful documentary RBG.
And there also happens to be a particularly large bounty of buzzy female performances this year, causing the Best Actress race to overflow with deserving winners, including Lady Gaga for A Star Is Born, Yalitza Aparcio for Roma and Olivia Colman for The Favourite. But here at Flicks, we are particularly enjoying the groundswell of support for Glenn Close in The Wife. Close has been nominated for an Oscar six times, and has never won, not even for her iconic performance in Fatal Attraction. This injustice needs correcting, and we are here for it.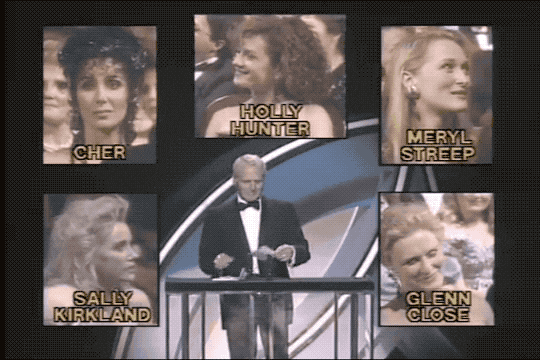 ---
This award-deserving piece is brought to you by NEON, where The Shape of Water, Three Billboards Outside Ebbing, Missouri are now streaming, with I, Tonya available from November 22.
If you're not on NZ's best streaming service already, click here to sign up to their TV & Movies package now.