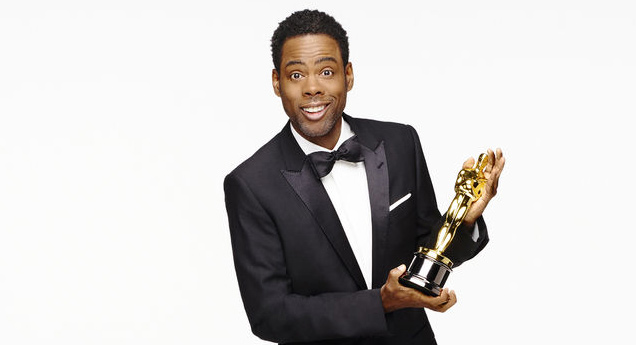 2016 Academy Award Winners: 'Spotlight' Takes Best Picture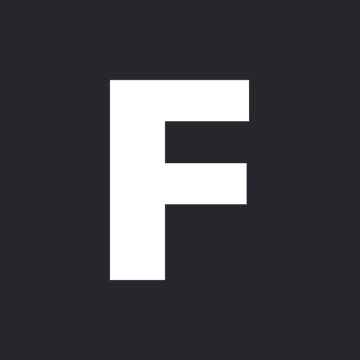 ---
Spotlight – the true newspaper drama chronicling the Boston Globe's effort to uncover abuse in the Catholic Church, now playing in cinemas – has scored an upset, taking the Best Picture Oscar at the Academy Awards today.
Odds-on favourite The Revenant rolled on through the ceremony picking up three awards (including Best Director), but missed out on the night's major gong.
Elsewhere…
* The Revenant provided Leonardo DiCaprio – six-times nominated – his first Oscar.
* For all other acting award winners – Alicia Vikander, Brie Larson and Mark Rylance – it was their first nominations and wins at the Academy Awards.
* Mad Max: Fury Road won the most Oscars, racking up 6 technical awards.
* Amy won Best Documentary.
* Inside Out won Best Animated Film.
* Son of Saul (now playing in cinemas) won Best Foreign Language Film.
See the full list of winners below…
---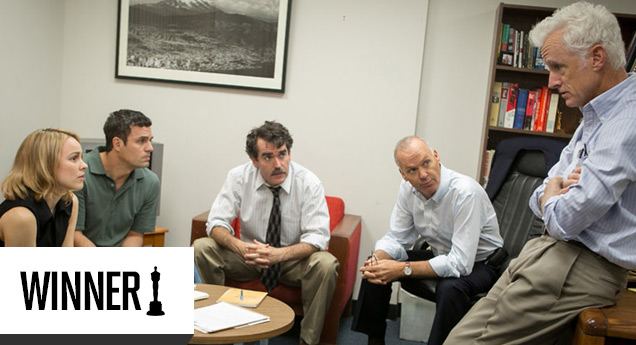 Nominees: The Big Short, Bridge of Spies, Brooklyn, Mad Max: Fury Road, The Martian, Room, The Revenant
---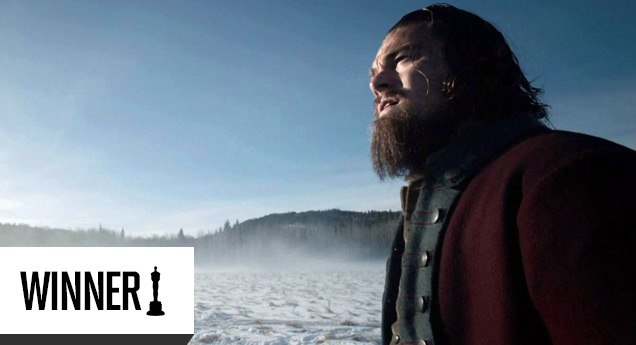 BEST DIRECTING:
Alejandro González Iñárritu, The Revenant
Nominees: Adam McKay, The Big Short; George Miller, Mad Max: Fury Road; Lenny Abrahamson, Room; Tom McCarthy, Spotlight
---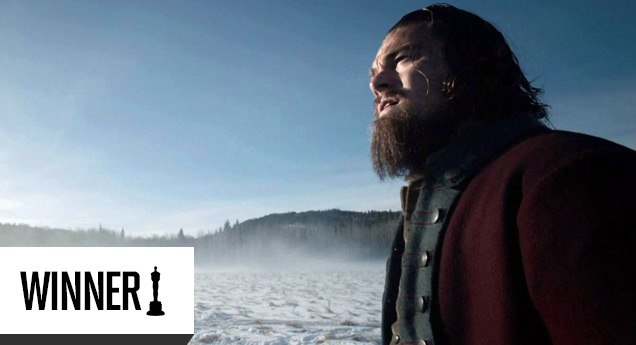 BEST LEAD ACTOR:
Leonardo DiCaprio, The Revenant
Nominees: Bryan Cranston, Trumbo; Matt Damon, The Martian; Michael Fassbender, Steve Jobs; Eddie Redmayne, The Danish Girl
---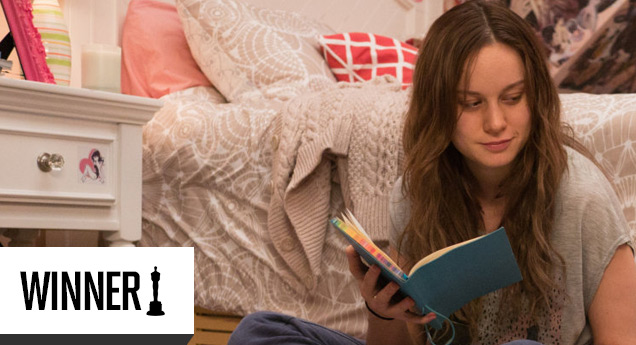 BEST LEAD ACTRESS:
Brie Larson, Room
Nominees: Cate Blanchett, Carol; Jennifer Lawrence, Joy; Charlotte Rampling, 45 Years; Saoirse Ronan, Brooklyn
---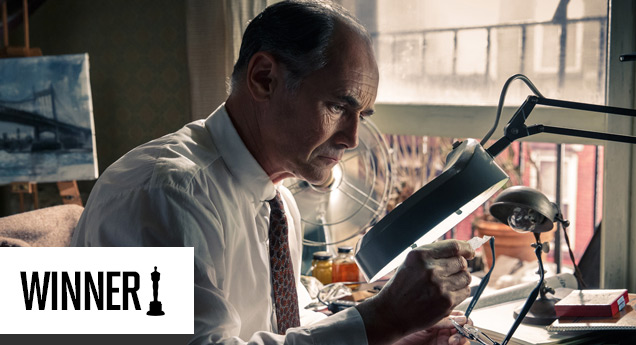 BEST SUPPORTING ACTOR:
Mark Rylance, Bridge of Spies
Nominees: Christian Bale, The Big Short; Tom Hardy, The Revenant; Mark Ruffalo, Spotlight; Sylvester Stallone, Creed
---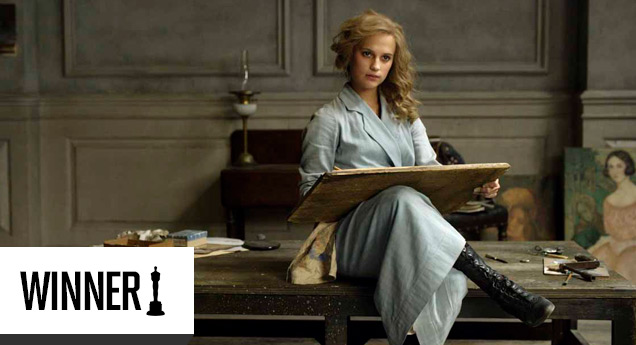 BEST SUPPORTING ACTRESS:
Alicia Vikander, The Danish Girl
Nominees: Jennifer Jason Leigh, The Hateful Eight; Rachel McAdams, Spotlight; Rooney Mara, Carol; Kate Winslet, Steve Jobs
---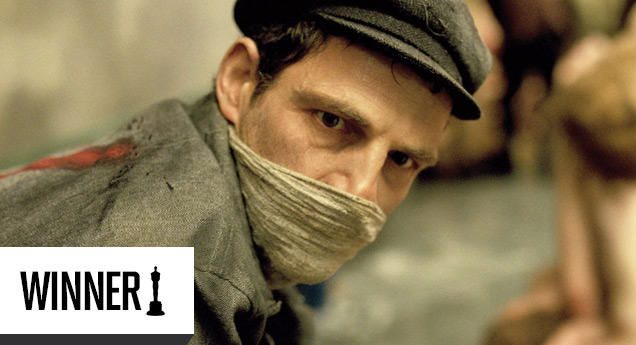 BEST FOREIGN LANGUAGE FILM:
Son of Saul
Nominees: Embrace of the Serpent; Mustang; Theeb; A War
---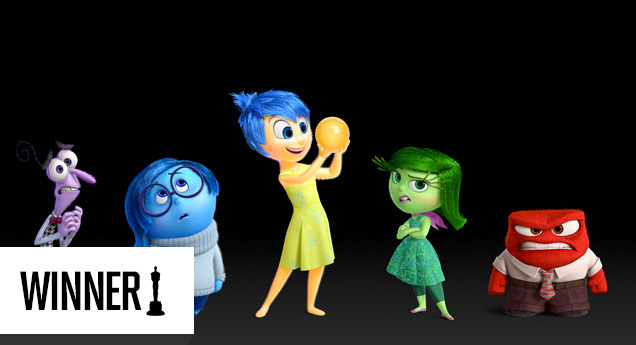 Nominees: Anomalisa; The Boy and the World; Shaun the Sheep; When Marnie Was There
---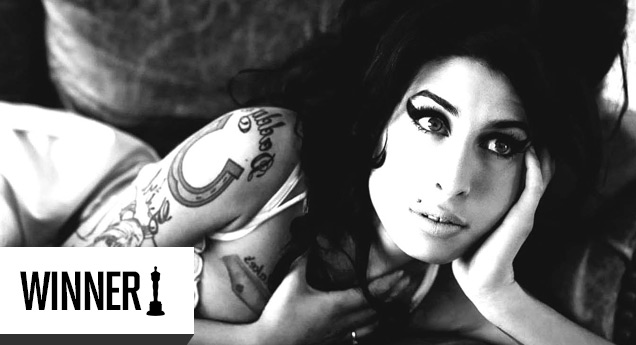 BEST DOCUMENTARY:
Amy
Nominees: My Friend Victoria; Cartel Land; The Look of Silence; What Happened, Miss Simone?; Winter on Fire: Ukraine's Fight for Freedom
---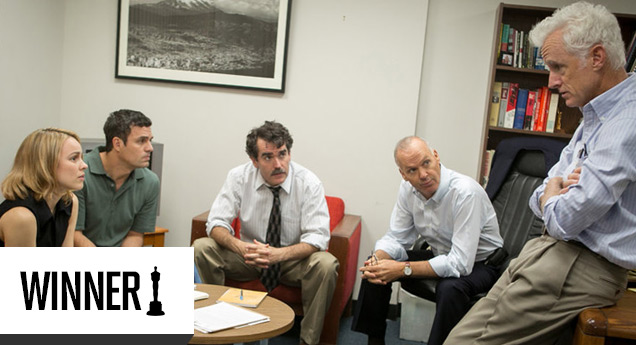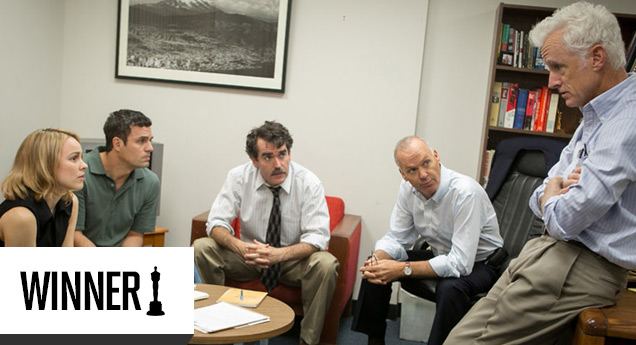 BEST ORIGINAL SCREENPLAY:
Spotlight – Tom McCarthy & Josh Singer
Nominees: Bridge of Spies – Matt Charman, Ethan Coen and Joel Coen; Ex Machina – Alex Garland; Inside Out – Josh Cooley, Ronnie del Carmen, Pete Docter and Meg LeFauve; Straight Outta Compton – Andrea Berloff, Jonathan Herman, S. Leigh Savidge and Alan Wenkus
---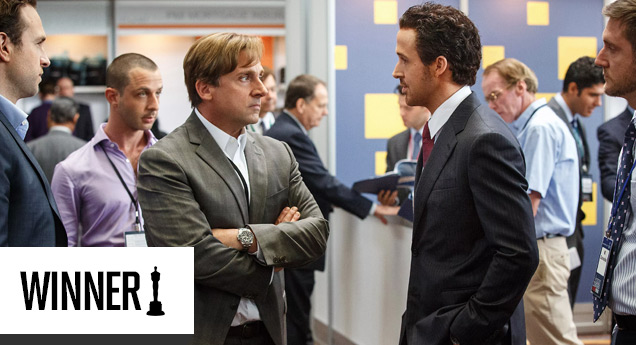 BEST ADAPTED SCREENPLAY:
The Big Short – Adam McKay & Charles Randolph
Nominees: Brooklyn – Nick Hornby; Carol – Phyllis Nagy; The Martian – Drew Goddard; Room – Emma Donoghue
---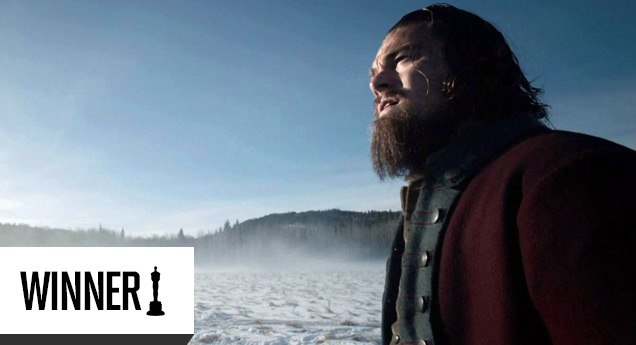 BEST CINEMATOGRAPHY:
The Revenant – Emmanuel Lubezki
Nominees: Carol – Ed Lachman; The Hateful Eight – Robert Richardson; Mad Max: Fury Road – John Seale; Sicario – Roger Deakins
---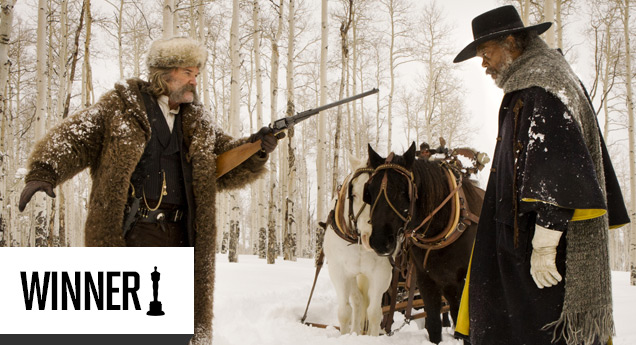 BEST MUSIC – ORIGINAL SCORE:
The Hateful Eight – Ennio Morricone
Nominees: Bridge of Spies – Thomas Newman; Carol – Carter Burwell; Sicario – Jóhann Jóhannsson; Star Wars: Episode VII – The Force Awakens – John Williams
---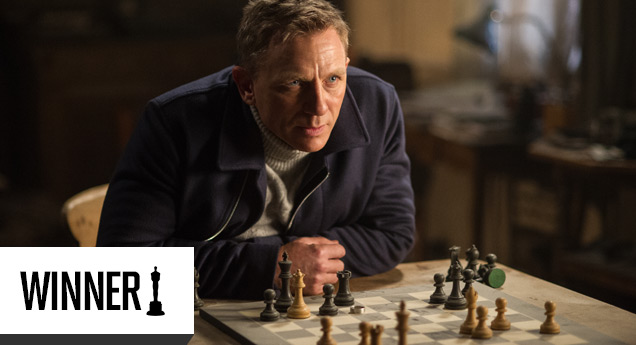 BEST MUSIC – ORIGINAL SONG:
Spectre – "Writing's On The Wall
Nominees: Fifty Shades of Grey – "Earned It"; Racing Extinction – "Manta Ray"; Youth – "Simple Song #3"; The Hunting Ground – "Til It Happens To You"
---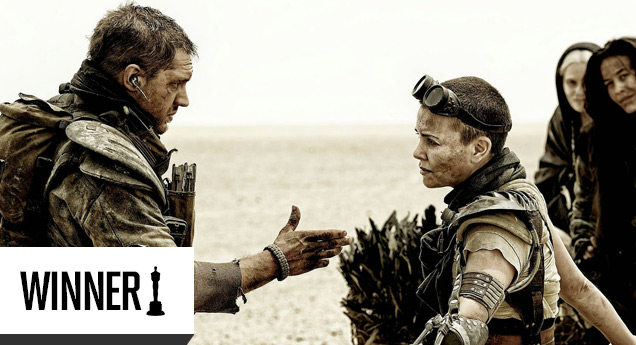 Nominees: The Big Short – Hank Corwin; The Revenant – Stephen Mirrione; Spotlight – Tom McArdle; Star Wars: Episode VII – The Force Awakens – Maryann Brandon and Mary Jo Markey
---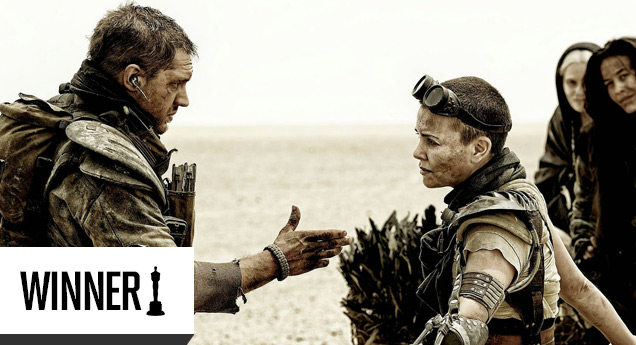 BEST PRODUCTION DESIGN:
Mad Max: Fury Road – Colin Gibson and Lisa Thompson
Nominees: Bridge of Spies – Rena DeAngelo, Bernhard Henrich and Adam Stockhausen; The Danish Girl – Michael Standish and Eve Stewart; The Martian – Celia Bobak and Arthur Max; The Revenant – Jack Fisk and Hamish Purdy
---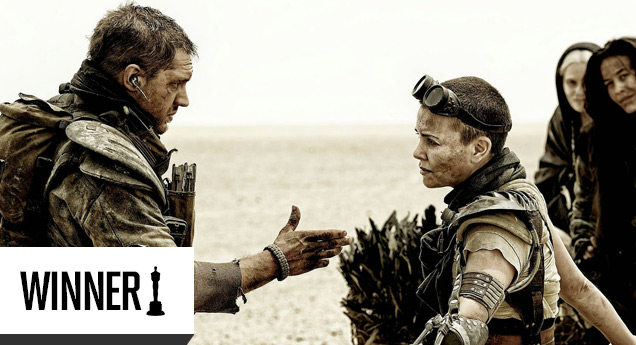 Nominees: Carol – Sandy Powell; Cinderella – Sandy Powell; The Danish Girl – Paco Delgado; The Revenant – Jacqueline West
---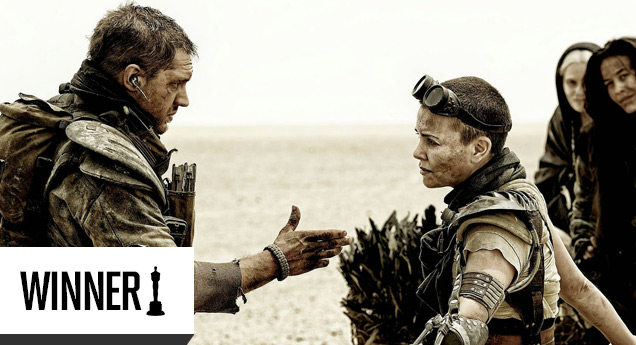 Nominees: The Martian; The Revenant; Sicario; Star Wars: Episode VII – The Force Awakens
---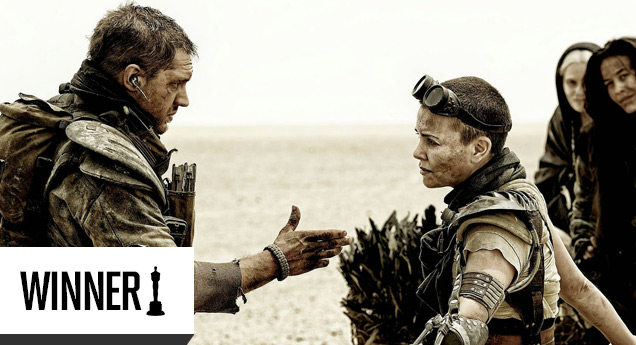 Nominees: Bridge of Spies; The Martian; The Revenant; Star Wars: Episode VII – The Force Awakens
---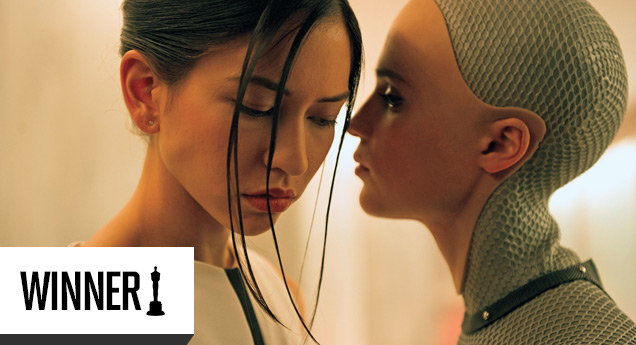 BEST VISUAL EFFECTS:
Ex Machina
Nominees: Mad Max: Fury Road; The Martian; The Revenant; Star Wars: Episode VII – The Force Awakens
---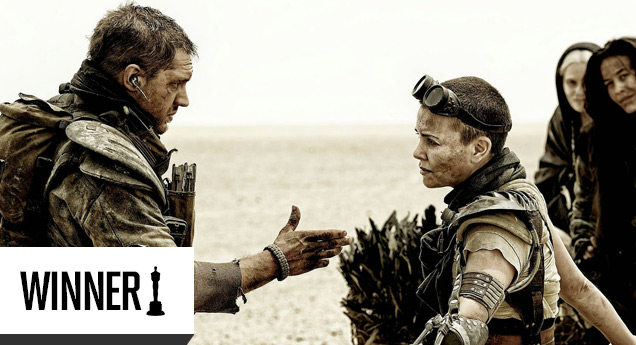 Nominees: The 100-Year-Old Man Who Climbed Out the Window and Disappeared; The Revenant
---
Best Short Film – Live Action: Stutterer
Best Short Film – Animated: Historia de un oso
Best Documentary Short: A Girl in the River, The Price of Forgiveness